Herbs Work For Our Highest Good: Tonics, Adaptogens, and Alteratives
One of the views that sets herbalism apart as a philosophy of the human body is the way herbs teach us to see our relationship with wellness. Rather than seeing the body as irreparably broken when chronic illness unfolds, herbs teach us to see the body as having come out of balance within itself. Balance can often be reestablished. Although some people turn to herbs as a gentle way to heal from rocky challenges in their path to health, herbs are also there to support us when we are well. They work to bring us into our full potential of health and wellbeing – they work for our highest good. Three classes of herbs, in particular, show us how to find balance and reach this potential: tonics, adaptogens, and alteratives.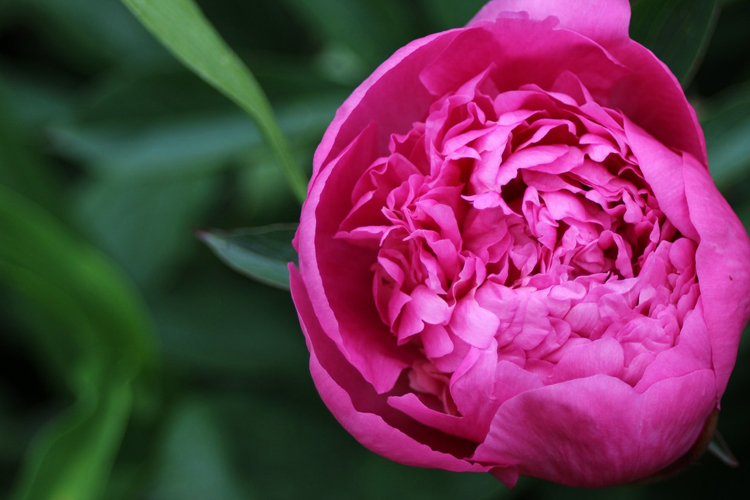 Tonic Herbs
David Hoffman, in Medical Herbalism, writes of tonic herbs:
Tonics nurture and enliven. Truly gifts of nature to a suffering humanity, these are whole plants that enliven whole human bodies. To ask how they work is to ask how life works!
Tonic herbs are one of the most important classes of herbs we can learn to work with for their potential to gently realign the body and strengthen health.
Traditional Chinese Medicine (TCM) has a very well developed classification of herbal tonics that describes how the herbs support specific energies in the body. These herbs are divided according to whether the plants tonify yang, yin, or the blood. Roughly, yang corresponds to active, physical energy levels; yin works with emotional energy or ability to rest and recuperate; and blood deals with rebuilding the body after an illness or injury. 
In Western herbalism, plants like violet (Viola odorata), marshmallow (Althaea officinalis), and plantain (Plantago major) are considered tonics — herbs that are especially nutritive. In western herbalism, it's also common to find descriptions of herbs that tonify a specific organ system, such as pleurisy root (Asclepias tuberosa) or elecampane (Inula helenium), which are considered tonifying for the lungs. Although yang and yin tonics of TCM often overlap with the western classification of adaptogens described below, herbs like rehmannia (Rehmannia glutinosa) and peony (Paeonia lactiflora) are more closely related to the western concept of tonic herbs.

Adaptogens
Adaptogen herbs are gaining in popularity as people look for natural ways to optimize health and fitness. Adaptogenic herbs work by increasing the body's resistance to stress, often by supporting the adrenal glands. Many adaptogens build energy levels, enhance immunity, and help support emotional well-being.
Besides the most famous adaptogen, ginseng (Panax quinquefolius), other herbs within this category include mimosa (Albizia julibrissin), holy basil (Ocimum sanctum), and schisandra (Schisandra chinensis). Adaptogens are a wonderful category for beginners in herbalism to explore in depth.  As an example, holy basil is both an adaptogen and a nervine –an herb that supports the health of the nervous system. Knowing an adaptogen's secondary actions helps us understand the herb as an individual, as each adaptogen is different and best suited for certain cases and types of people. 
Alteratives 
Last, but not least, is a less well-known group of herbs called alteratives. These herbs work by gradually restoring proper function to the body. They help increase health and vitality in a number of different ways, but many alteratives enhance the body's elimination processes so that toxins and waste by products are removed more efficiently. 
Plants in this category can enhance kidney function or liver function or influence digestion.  Some seem to influence the lymphatic system. Cleavers (gallium aparine), yellow dock (rumex crisps), and red clover (trifolium pratense) are examples. 
Traditionally, alteratives can be used during recovery from an illness or when working with a long term or recurring illness to give the body an edge. They can also be used as a seasonal tradition to help the body remove the last dregs of winter and prepare for a transition to spring.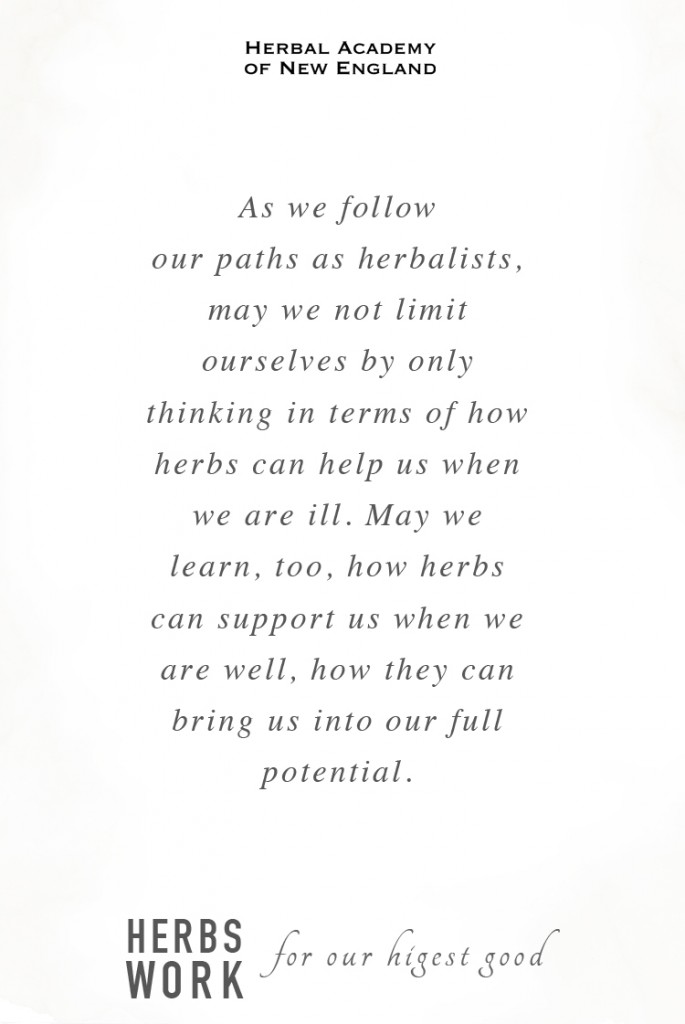 Herbs Work for our Highest Good
Tonics, adaptogens, and alteratives all show us new ways of thinking about our health as balance, as something that can be built and supported over time. As we follow our paths as herbalists, may we not limit ourselves by only thinking in terms of how herbs can help us when we are ill. May we learn, too, how herbs can support us when we are well, how they can bring us into our full potential. May we learn how herbs work for our highest good.
Come learn with us at the Herbal Academy! 
Whether you are new to herbs, or simply looking for a new way to explore herbalism, we invite you to enroll in one of our online certificate programs for beginner or intermediate learners. Or join our members-only community The Herbarium for exclusive articles, videos, ebooks, and forums to help your herbal knowledge and creativity grow! 
RESOURCES 
Hoffman, David, FNIMH, AHG. (2003). Medical Herbalism. Rochester: Healing Arts Press.
Wood, Matthew. (2004). The Practice of Traditional Western Herbalism. Berkeley: North Atlantic Books
Tierra, Lesley, L.Ac., Herbalist, A.H.G. (2003). Healing with the Herbs of Life. Berkeley: Crossing Press.