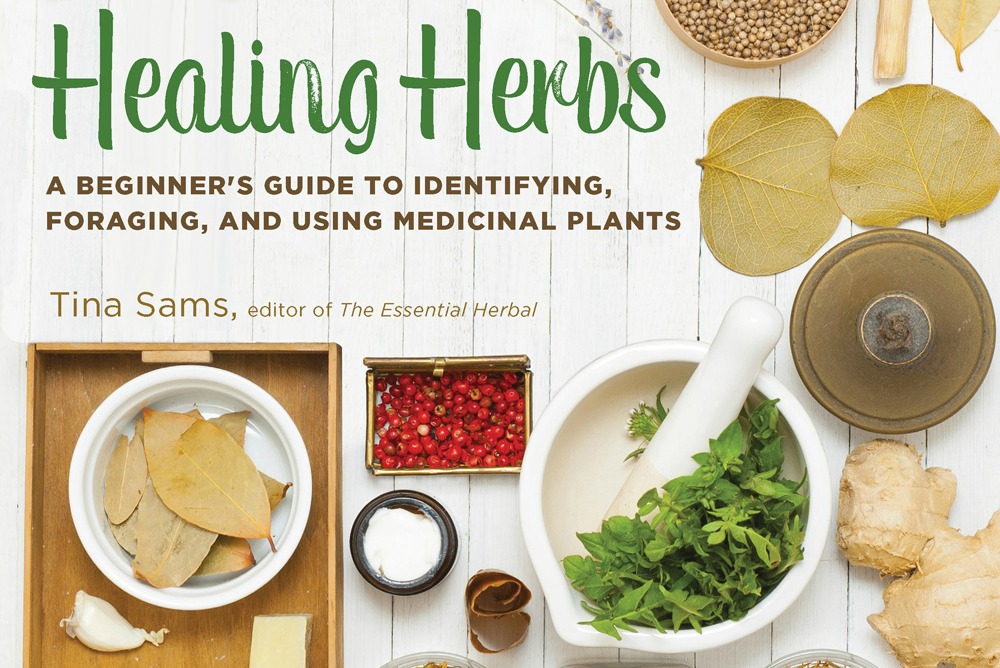 Giveaway: Healing Herbs for Beginners
Many herbalists are familiar with The Essential Herbal magazine by our good friend Tina Sams; maybe you picked up a copy or two yourself or read through the online PDF versions available in The Herbarium. Good news for EH magazine lovers, because Tina has now published her very own book, Healing Herbs – a beginner's guide to identifying, foraging and using medicinal plants.
I was fortunate to get my own copy of Healing Herbs from Tina's publisher. Filled with easy-to-make herbal remedies, beautiful images, and enjoyable plant profiles, Healing Herbs is certainly one of the better introductory books out there for those just getting started in their herbal journey!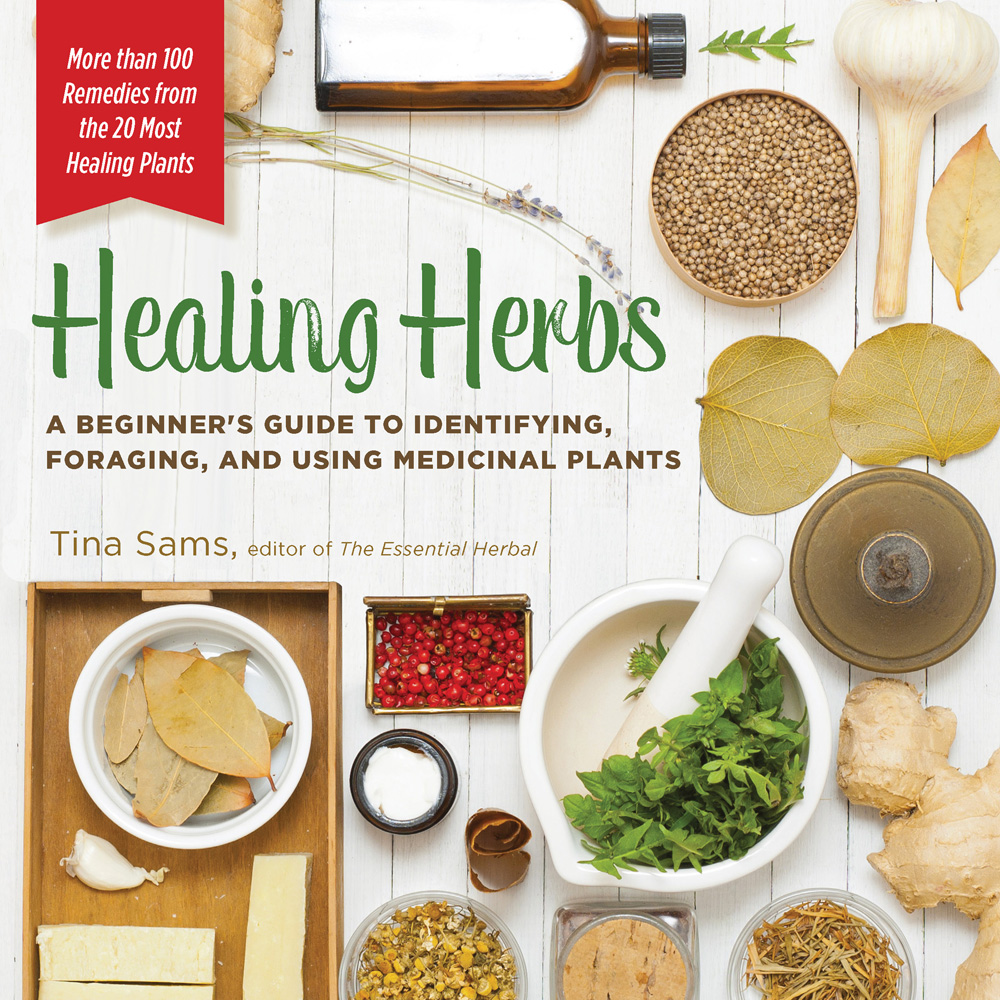 The book opens up with a short introduction, covering responsible wildcrafting practices as well as tutorials for making basic home remedies, such as tinctures, syrups, teas and salves, balms, and ointments. These simple instructions will be needed as you venture into the rest of the book – 20 herb profiles and home remedies to try yourself!
Healing Herbs Outlined
Each chapter includes a plant profile that covers traditional folklore, identification, foraging, and medicinal benefits of the plant. Tina often shares about her own experience with the herb making this book a casual, enjoyable read. What I especially love about this book is that each chapter also comes with a good selection of herbal remedies – and easy ones, too! At the end of the chapter, you'll find 3-6 recipes using the herb discussed in the previous pages.
This book unpacks a great selection of herbs – culinary herbs like sage, basil, ginger and thyme along with wild medicinals such as yarrow, dandelion, plantain, and chickweed! There are over 100 natural remedies and recipes included throughout the pages of this book, and you can make most of them without a lot of herbs on hand. Many of the ingredients you will already have in your kitchen cabinets or you can quickly pick up at your grocery store.
Recipe Pages from the book
Apple cider vinegar with sage, plantain, yarrow, and jewelweed make a wonderful Hiker's Rash Relief. You might want to add this recipe to your Hikers First Aid Kit!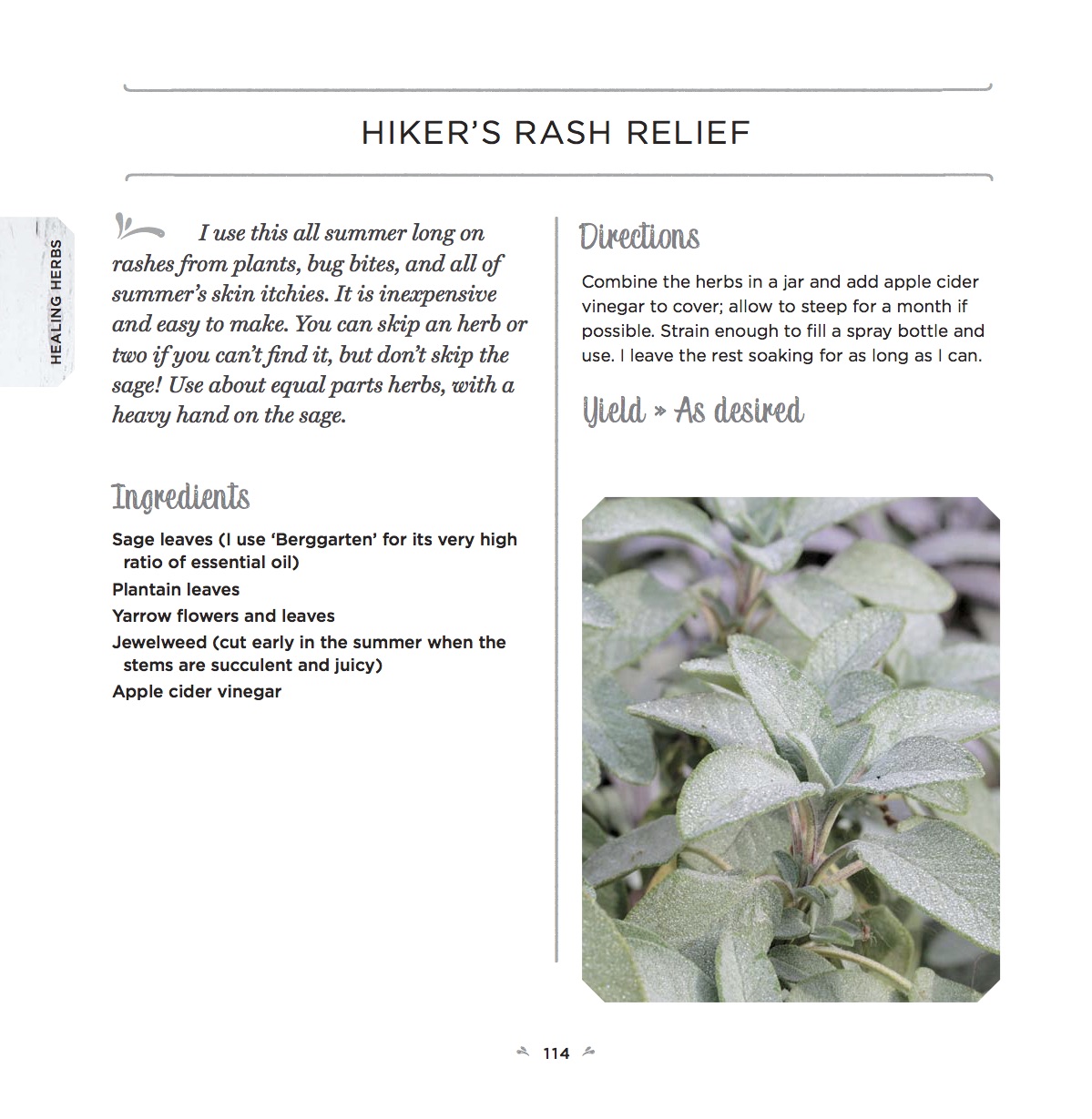 Enjoy this recipe for Refreshing Chickweed Water, and get inspired by these flower water ideas!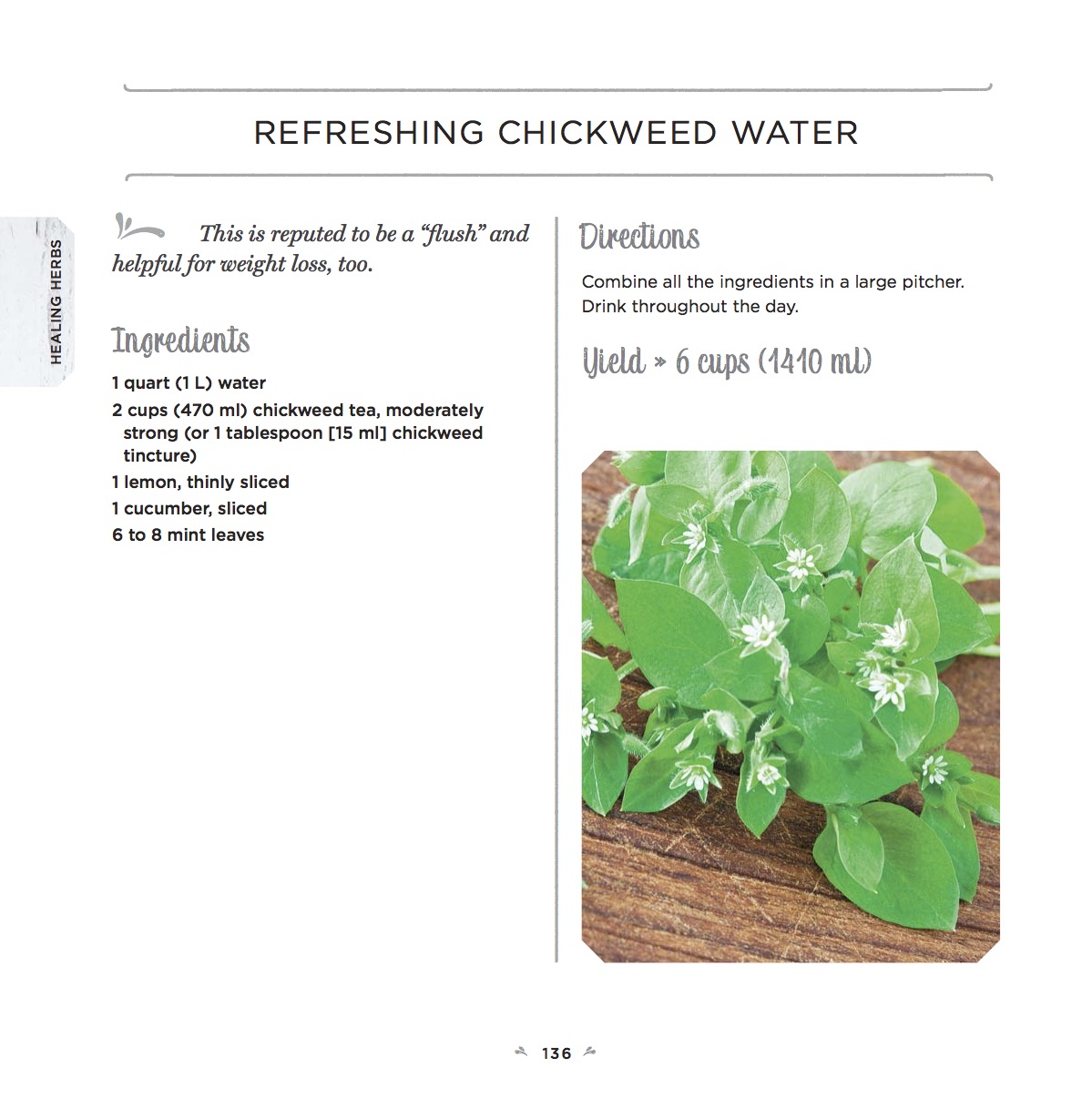 Two lovely thyme recipes. You can read about thyme for winter wellness here.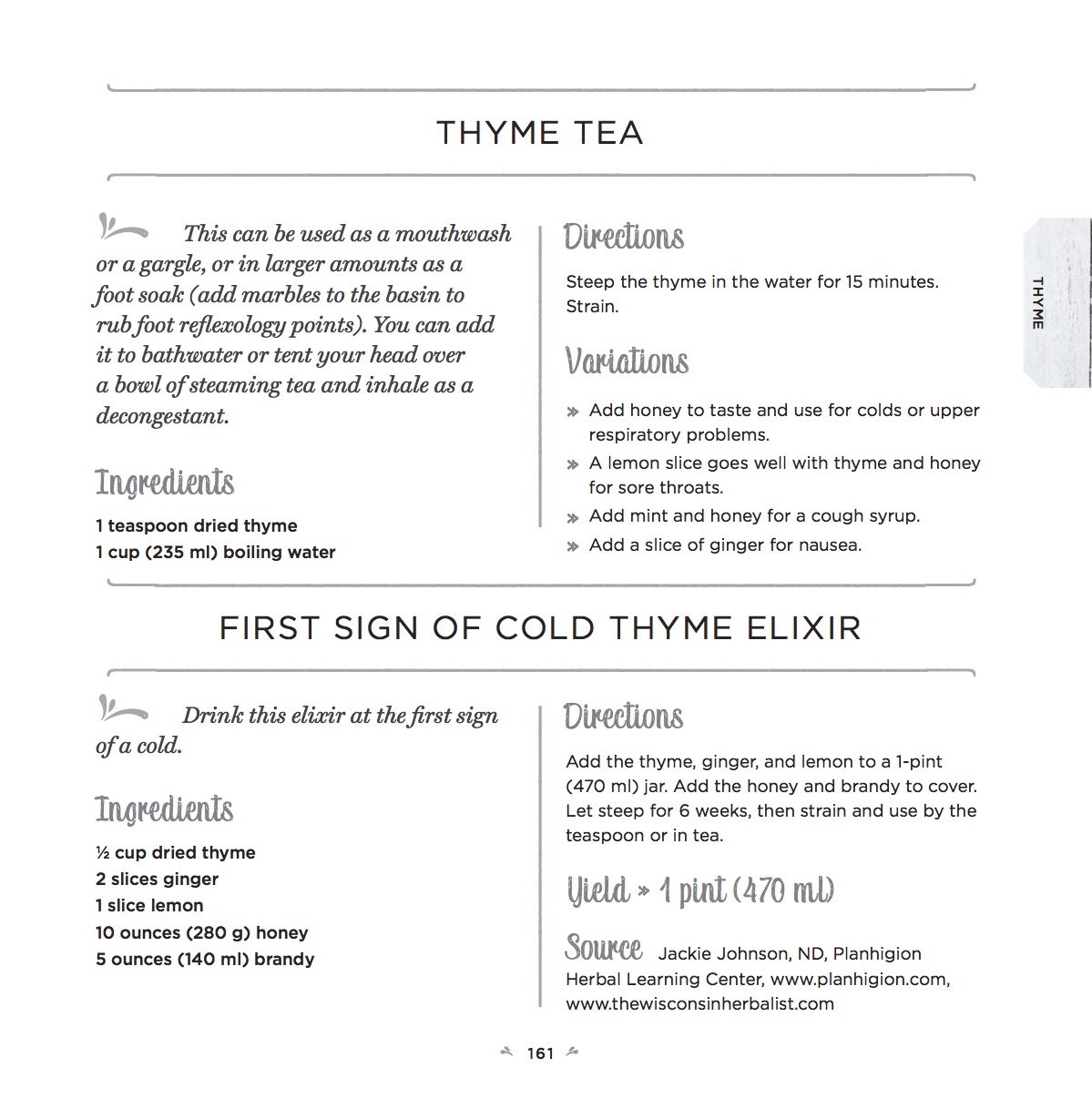 Here at the Academy, we recommend studying only one or few herbs at a time – and in great depth. If you are new to herbalism, Healing Herbs could be a great resource to use as a starting point in your beginner studies. Focus on a few of the simple herbs and practice the easy remedies. It's an enjoyable read that will help you cut through the clutter you often find online!
More from the Author
If you aren't familiar with Tina Sans and her magazine, The Essential Herbal; I highly recommend checking out the EH Facebook page to learn more about the magazine. If you are a member of The Herbarium, you will also find several PDF versions of The Essential Herbal available for download! Check the MEDIA tab to get your hands on those copies!
Herbarium members and students can also get an exclusive discount on The Essential Herbal Magazines. Find a coupon code available in the Discount Tab when you are logged in.
Healing Herbs Giveaway
On top of all of that goodness, Tina and Quarto Publishing Group USA are partnering up with us for a giveaway! We're pleased to announce that one of our lucky readers will win their own copy of Tina's book Healing Herbs.
Enter the giveaway using the Rafflecopter App below. If you are on Twitter, you can tweet this giveaway daily for bonus entries.
The giveaway ends 12:00 am EST on 3/30/2016. The winner will be announced on social media, so make sure you are following along on Facebook for updates.
Best of luck!