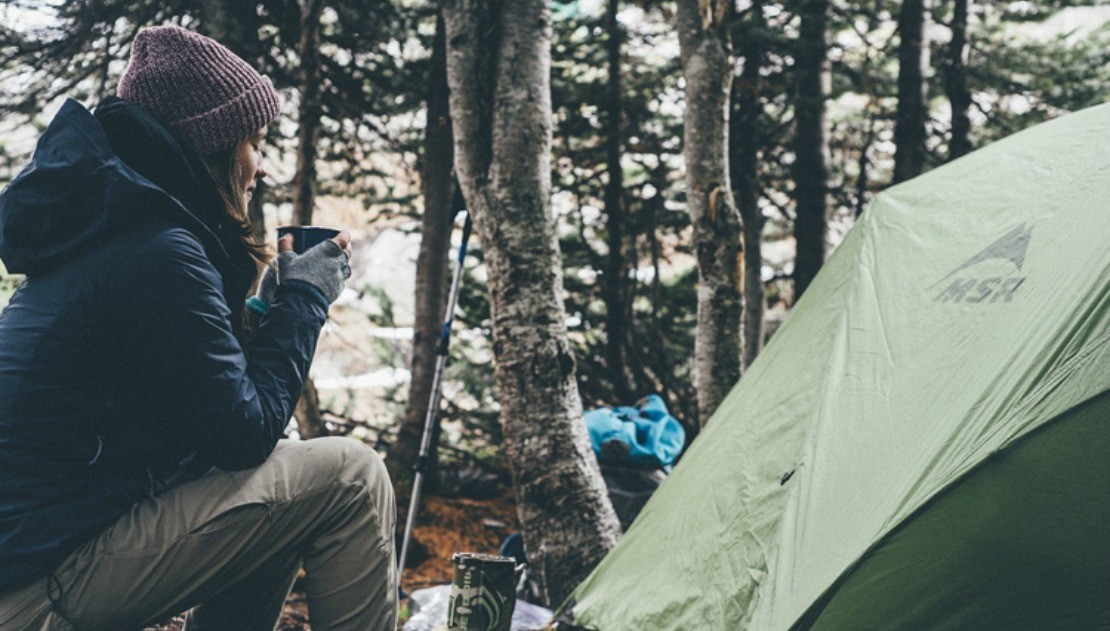 On-the-Go Herbal First-Aid Kit for Camping, Hiking, or Anywhere
I grew up hiking, backpacking, and camping all over Yosemite National Park with my dad. Yosemite fills my heart with amazing memories of the outdoors adventures we shared. I have the pleasure of saying that I have climbed to the top of Half Dome, and that I have seen meteor showers from the top of Glacier Point. With hiking season upon us, and a lot of Texas trails in my near future, I can't help but reminisce about my favorite times out in nature with my father.
Always be Prepared for Adventure
Whenever I go out on the trails seeking that which can only be found in nature, I always like to be prepared and pack accordingly. The most important item in my backpack is my On-the-Go Herbal First- Aid Kit. I have used my kit for a variety of purposes, including everything from cleaning a kid's boo-boo at the park, to ridding my campsite of bugs, to soothing bug-bites and rashes. With the right ingredients, an herbal first-aid kit can help you take care of most any situation that arises!

How to Stock your Herbal First-Aid Kit
The greatest part about making your own kit is that you can tailor it to fit your family's needs, while knowing that the ingredients in it won't harm you or the environment. Here's how I stock my own herbal first-aid kit:
Calendula Antiseptic Owie Salve – This is my go-to salve to keep on hand for all purposes. I've used this salve for cuts, scrapes, rashes, burns, dry lips, eczema, and more.  I always keep a tin of this salve in my purse and always include it in my herbal first aid kit!
Sun Stick – Whether it's homemade or store-bought, sun protection is essential for everyone. I like to make my own sun sticks to keep in my kit.  Twist-up lip balm containers are a good choice for making these sticks—particularly since they're compact and won't take up much room in your kit.
Sore Muscle Salve – A good muscle salve can ease those aches and pains from a hard day on the trail. If you omit the cayenne and double the arnica in this recipe, it doubles as a great bruise salve as well. If you opt to keep the cayenne in the recipe, this salve can double as a heat-giving salve on your fingers and toes, when you might need to heat cold extremities in a flash.
Bugs-B-Gone Spray – Let's face it, bugs can be such pests, and it can be hard to remember that they have a purpose here on Earth, other than to bother us. Many bug sprays contain all sorts of toxic ingredients, including DEET.  Because DEET is toxic to us and the environment, I prefer to avoid it, and choose instead to make my own bug spray. Many essential oils have insect- repelling properties and make fantastic ingredients in homemade bug sprays.
Calamine Anti-Itch Lotion – Keep this lotion on hand in a little jar to counter the itch from bug bites, poison ivy, poison oak, poison sumac, and more.
After Sun Spray – Sunburns are sometimes part of the journey, but they don't have to be a pain. I like to get a keep a small bottle of this spray on hand for all my burn needs. It turns out that this spray doubles as a wound-cleansing spray if needed, and can even help to cool you down when misted onto the back of your neck.
Bee/Wasp Sting Roll-on – Stings are just a natural hazard of being outside, and you never know when you might have a run-in with a wasp or bee. That's why I like to keep my bee and wasp sting roll-ons in my kit. Always ready to soothe the sting.
Clay – A handy ingredient to keep in your kit, clay can be used to wash your face, brush your teeth, or take the itch out of a bug bite. You can even use it internally to help with parasites, toxins, and more!
A Mult-iuse Tool – Though not an herb, a multi-use tool, such as a Leatherman, is good to have on hand. I use mine to help me wildcraft herbs along the way!

Herbs to Keep in Your Kit
Depending on where you'll be using your kit (i.e. camping, backpacking, or on trips around town), you may want to keep a few herbs in it for any tea/poultice type needs you might have. When I'm out on the trail, a good cup of the right herbal tea can really make the difference in how I feel.
Calendula –  This be-all, do-all herb, is so handy that I don't even like to leave my house without it, especially when I am on the trail. When used as a tea, calendula can help boost your immune system, soothe a sore throat, ease seasonal allergies, and soothe sore muscles. Externally, calendula can cleanse your eyes, soothe burns (including sunburns), and heal wounds (when applied as a poultice). You can even keep your eyes peeled for calendula when out on the trail, as it is pretty prevalent across North America! For more reading, enjoy these recipes using calendula.
Lavender – Just smelling lavender gives me good feelings inside. It's so soothing and beautiful smelling, but it's also an all-around healing herb to keep on hand. You can drink the tea to help relieve headaches, soothe a sore throat, calm your nerves, boost your immune system, treat a cough, or even help soothe sore muscles! Externally, lavender can help cleanse wounds and can be used to clean your face, body, and hands. It can also soothe and heal wounds and ease muscle pains. Lavender can even help repel mosquitoes.
Valerian root – If sleep escapes you, you have a chesty cough, you're anxious or stressed, or in pain from an injury, valerian root tea can help to calm your nerves, get you that sleep you desire, soothe your cough, and dull the pain. Though it smells a tad like stinky feet, you can even use valerian in a poultice (tutorial here) to help soothe bumps, bruises, and swollen muscles and joints.
Peppermint – This herb is such a fantastic herb to carry with you on the trail. The tea is healing to your digestive system and will help to combat diarrhea, gas, nausea, and bloating. It can also help a hungry hiker to get over those hunger pains with its rejuvenating flavor. Externally, peppermint is fantastic for muscle pains, bug bites, burns, reducing body temperature, and more.
Yarrow – Known as nature's Band-Aid, yarrow is always great to keep on hand because it can easily stop bleeding in a fresh wound (more on that here). After cleaning the wound, apply a poultice or powdered yarrow. Before any big camping or backpacking trip, I like to grind and mix together 1 part yarrow, 1 part lavender, 1 part comfrey, 1 part echinacea, and 1 part bentonite clay. I keep the powdered mixture in my pack for any of my healing poultice needs!