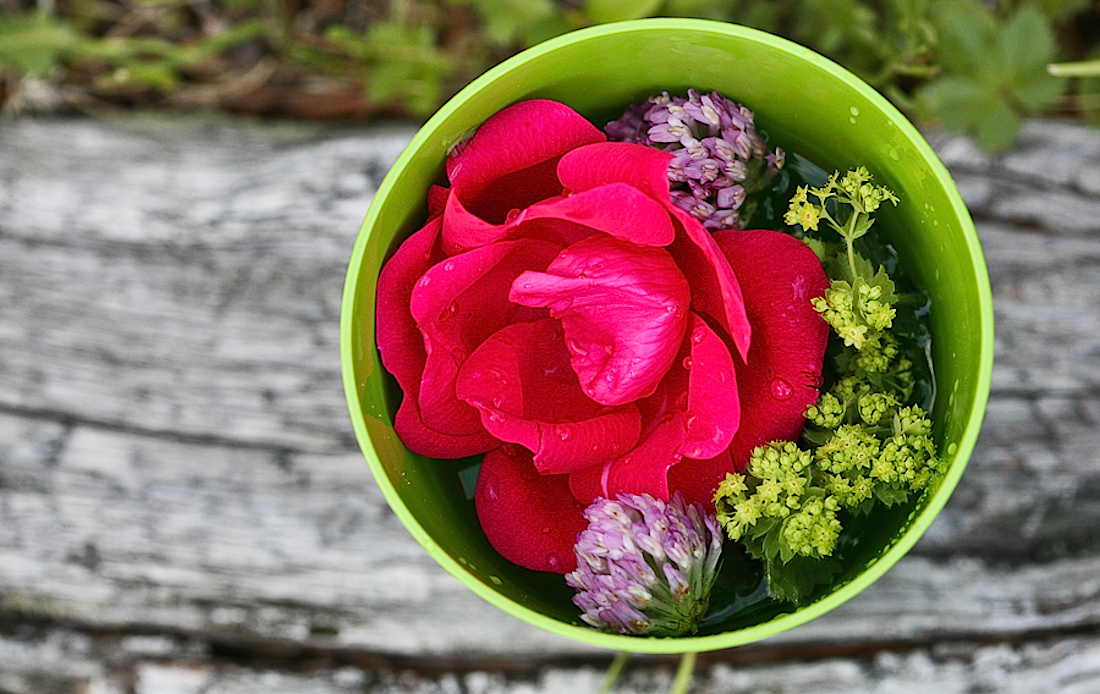 At this time of year, I am often stopped in my tracks by a sudden sweetness carried by the wind. A quick look around will reveal a blooming delight nearby, spreading its fragrant essence through the air. Today I found the roses outside my house blooming after a long winter's rest, unfolding their strong petals and sweet scent.
Many people are surprised that roses and certain other flowers can be edible. If you're not ready to eat edible flowers, making flower essence water is way to introduce the concept.
Delicate essence of the blossoms and a subtle floral flavor are imparted by floating blossoms and leaves in a bowl of water overnight. Making flower water is also a fun and magical way to introduce children to edible flowers, and to help them get involved with gardening and spending more time outside.
The first time I made flower water, I was lucky enough to use the pristine roses, clover, lemon balm, violets (try this violet lemonade, too), and pure artesian well water at Sage Mountain in Vermont. Before bed, we placed a crystal bowl of blossoms in the front garden under the full moon for an extra dose of enchantment.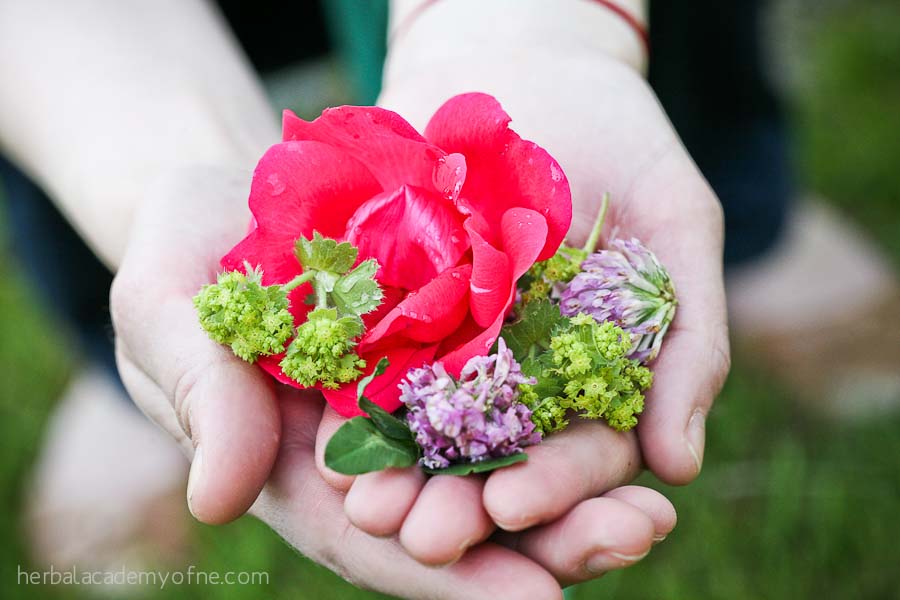 Perfect choices for flower water are those blossoms that are nectar-sweet or citrusy such as red clover, roses, violets, bee balm, chamomile, gardenia, jasmine, lilacs, and squash flowers. Calendula is beautiful but use sparingly, as its flavor can be bitter.
Many flowers are toxic, so please check carefully in an edible plant guide to be sure you are working with truly edible flowers in your water—even if you're not eating them. And of course, be sure you only use organically grown flowers that haven't been sprayed with chemicals.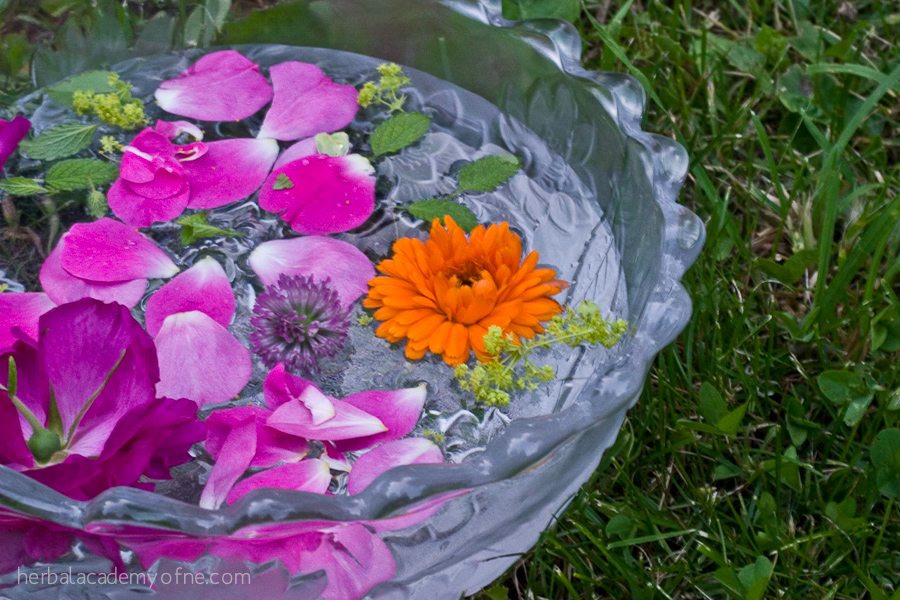 Leafy herbs that work well in flower water are lemon balm, lemon verbena, basil, and other mints.
Flower Water Directions
Take a clean glass or crystal bowl and fill it with pure water.
Return any insect friends to the ground before floating and submerging fresh edible flowers into the water.
Place bowl in your garden or on your windowsill overnight. If the moon is full, even better.
Upon arising the next morning, ladle flower-scented water into a glass and slowly sip the delicate sweetness.
Add more water to your bowl to keep the flowers fresh and use as a centerpiece!
Enjoy making your own flower water this summer from edible blossoms in your own garden. Let us know what flowers you used!