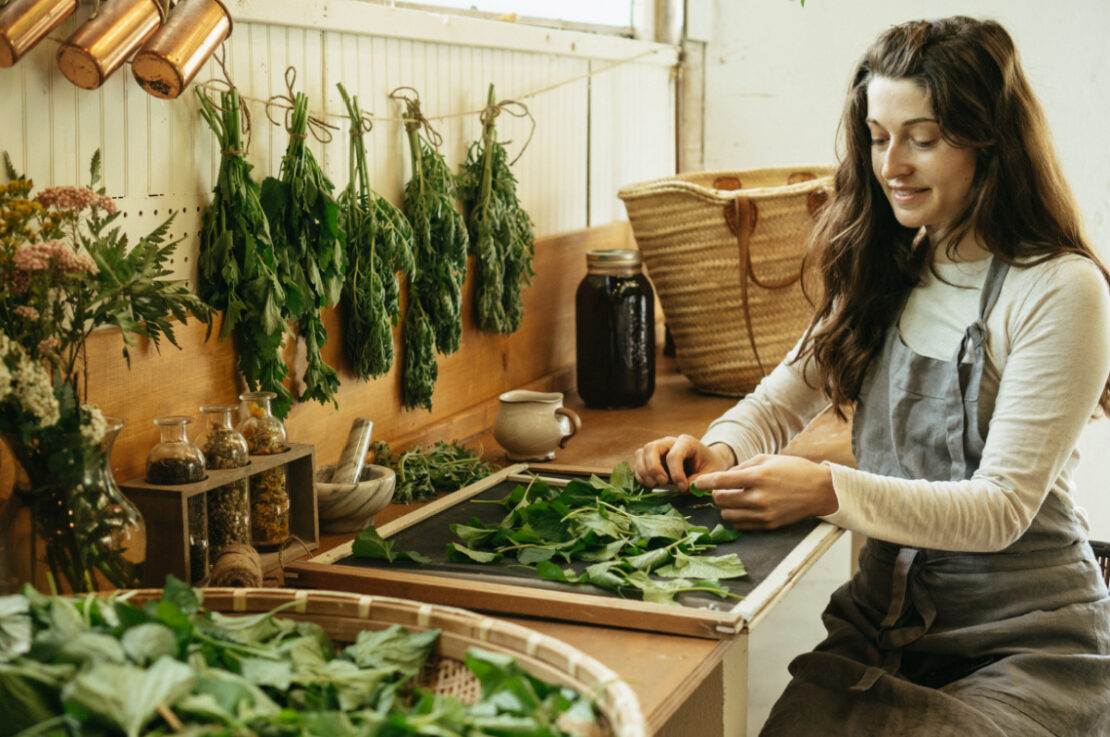 Herbal Academy Student Feature: Hannah Lasorsa (@hannah_aften)
For this month's Student Feature interview, we spoke with Herbal Academy graduate, Hannah Lasorsa (@hannah_aften). Hannah owns a marketing studio called Herbal Content Cottage where she works with herbalism and gardening brands to help them create inspiring and educational content such as seasonal content, website copy, herbal lifestyle photography, and more. Hannah has completed the Entrepreneur Herbalist Path Package and the Herbal Self-Care for Stress Management Course. 
HA: Please tell us a little bit about yourself and how you started your path into herbalism. 
Hannah Lasorsa: I've always been really intrigued by plants, and one of my earliest memories is of making "potions" in my backyard with juniper berries and mud. Fast forward about 10 years, and I found myself working in a tea shop during college. I was surrounded by hundreds of different loose-leaf herbs and teas, and I quickly became hungry to learn as much about them as possible. At first, I think I was just really enchanted by all the old-fashioned names, like "mugwort" and "horehound" – they all seemed very magical to me, and I could sense that there was a rich history to uncover. 
I majored in journalism, and after I graduated I was lucky enough to land an internship—and then a full-time job—at Mother Earth News magazine, which is very focused on gardening, natural health, and sustainability. During my time at the magazine, I had the incredible opportunity to work closely with a number of herbalists who I really admire, including Rosemary Gladstar, Maria Noel Groves, Aviva Romm, and Kami McBride. Seeing the ways they each brought herbalism to the community with such knowledge and kindness was deeply inspiring to me, and they each fueled my desire to learn more. 
After working my way up at the magazine—and eventually becoming Editor-in-Chief of two national publications—I decided to strike out on my own and work toward launching my marketing studio, Herbal Content Cottage. Today, I'm so grateful to work alongside my team while we help herbalism brands create inspiring, educational marketing content, from blog posts and brand photography to newsletters, website copy, and more. Herbalism is intricately woven into all of the work we do, and all the content we create is inspired by the plants and the seasons.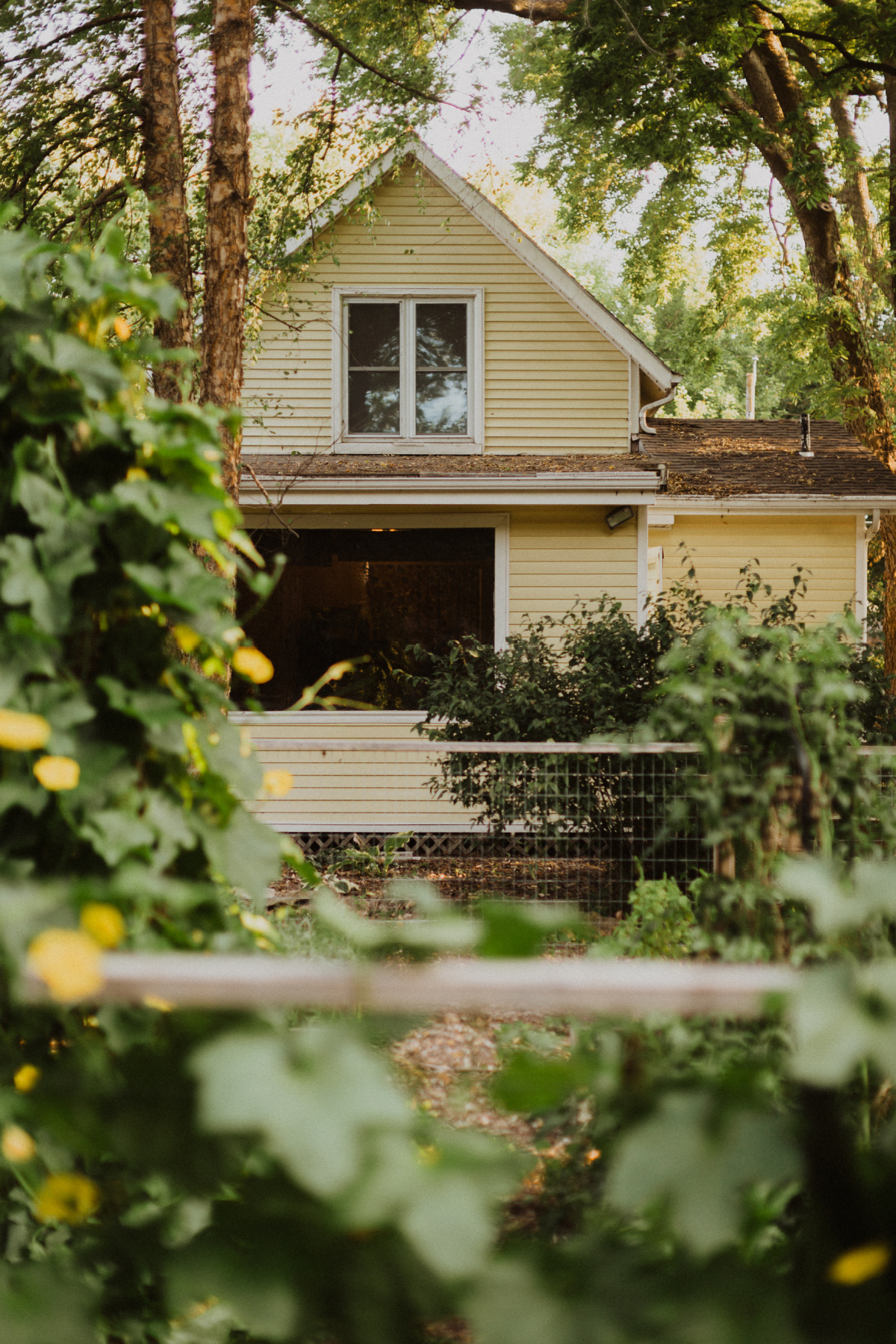 HA: Why did you choose to pursue your herbal education with the Herbal Academy?
Hannah Lasorsa: When I first learned about the Herbal Academy, I was living in a rural farmhouse and I wanted to further my herbal education without moving to Colorado or Vermont or somewhere with a large, established herbalism school. So the online format was very important to me. 
I'm also a very visual person, and I love the gorgeous photography and illustrations that accompany all of the course material. After I spent some time on the website and learned about all the incredible teachers, resources, and community that the Herbal Academy provides, I knew it was the perfect fit for me. 
HA: Do you own an herbal business or brand? 

Hannah Lasorsa: Yes, I own a marketing studio called Herbal Content Cottage, and we work entirely with "botanically inspired brands." We primarily help herbalism and gardening brands create inspiring, educational content that expresses the soul of their work—from seasonal blog posts and newsletters to website copy, herbal lifestyle photography, and more.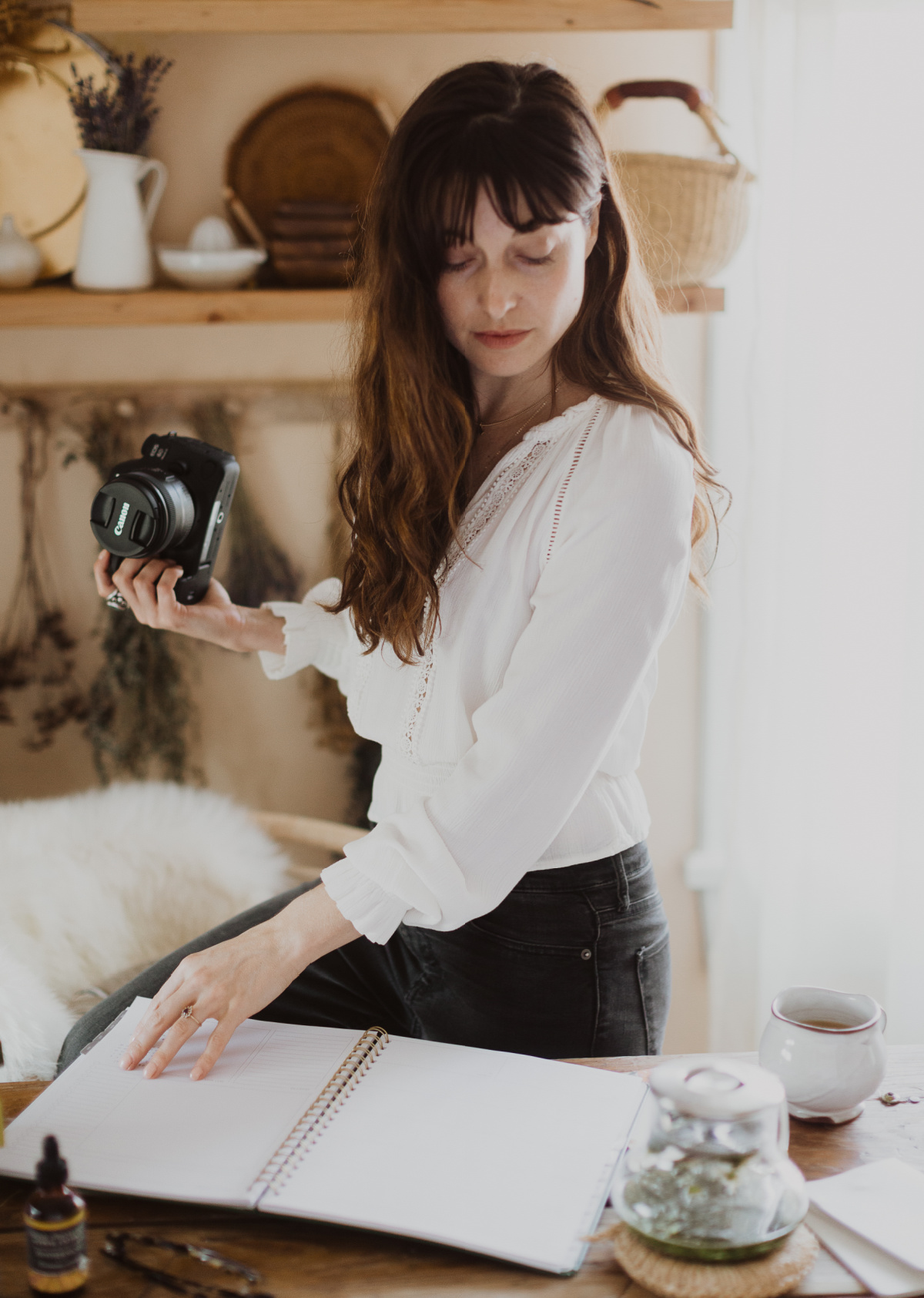 HA: How did your Herbal Academy courses help shape or improve your business?

Hannah Lasorsa: The Entrepreneur Herbalist Path Package really helped me think outside the box about creative ways that I could use my herbal knowledge to make a living. I knew I didn't want to open a clinic or an herb store, so I felt a little stuck about ways that I could integrate herbalism into my career beyond the magazine. 
Eventually, I realized that all the amazing herbal clinicians and product makers out in the world need someone on their team who understands marketing and knows how to help them speak to their dream client or customer. A lightbulb went off when I realized I could combine my journalism and marketing degree with my herbal knowledge to offer marketing services specifically for botanically inspired brands. Once I started heading down that path, so many things fell into place. I could tell that I was moving in the right direction, and I haven't looked back since!
Beyond the coursework, Herbal Academy's amazing team has also supported me every step of this journey, and I couldn't be more thankful. I started writing for the Herbal Academy blog when I was still working at the magazines, and then I became Herbal Academy's blogging coordinator about two years ago. Today, I'm a member of Herbal Academy's marketing team, and I regularly provide herbal lifestyle and recipe photography, help write our newsletters, and brainstorm marketing campaigns. I can't think of a more collaborative, supportive, creative, and talented group of people to work alongside, and I'm forever grateful that my path has led me here!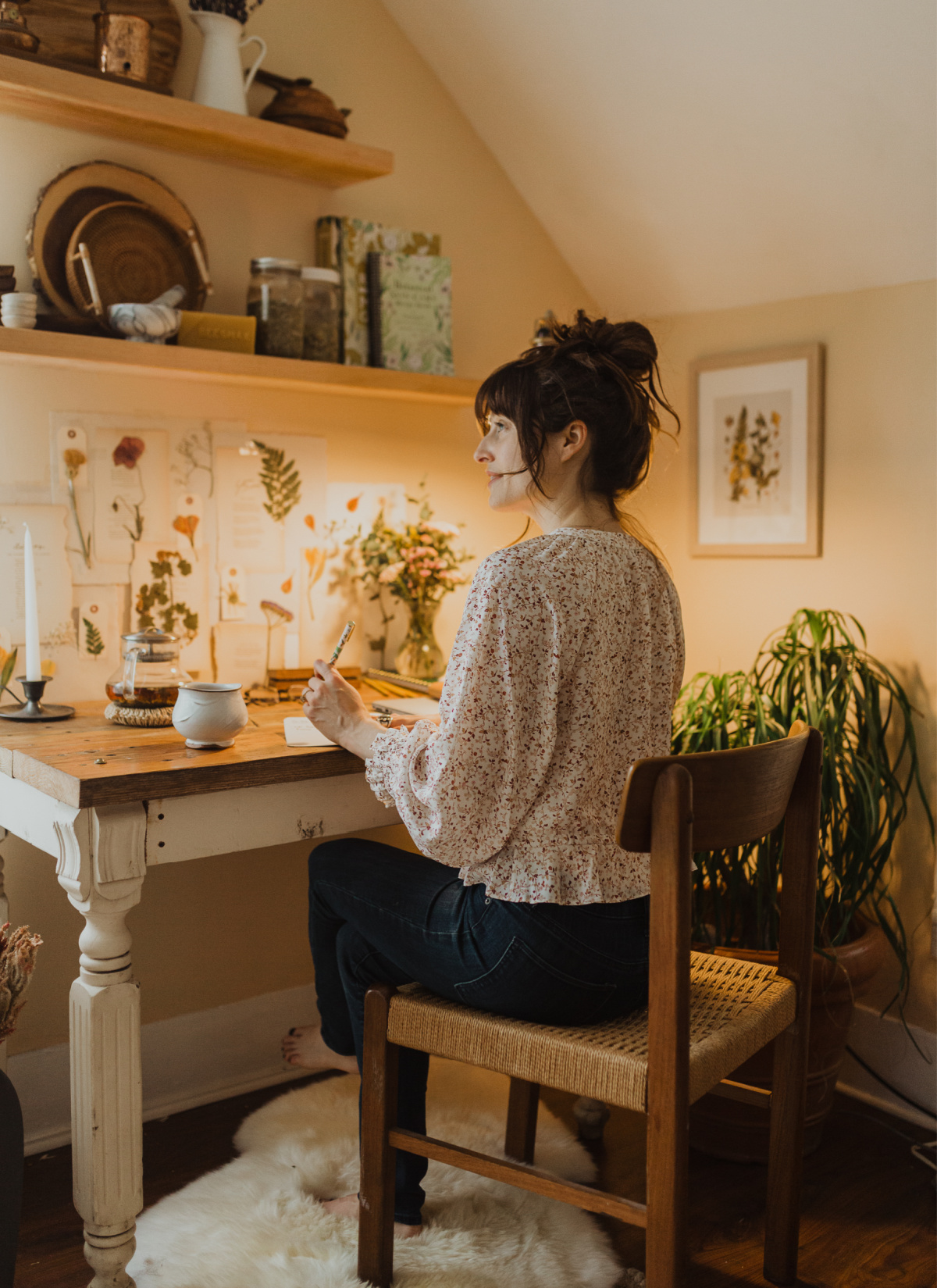 HA: Did your Herbal Academy courses help you avoid any potential mistakes while launching your business? 
Hannah Lasorsa: Most marketing studios will work with clients from any industry—from apparel to cars, and everything in between. This would have been a mistake for us, though, because our herbal connection is very unique. I don't know of a single other marketing studio out there that caters specifically to herbalism brands. 
My coursework through The Entrepreneur Herbalist Path Package helped me realize that it's OK to pick a niche, and the course set the direction for nearly everything I'm doing now. It definitely would have been a mistake for us to not specialize in herbalism brands. Besides, it wouldn't have been nearly as much fun, either!
HA: Tell us, what's next for you in your herbal journey? 
Hannah Lasorsa: I recently found out through DNA testing that I'm more than 50% Scottish, so I'd really love to learn more about the herbs and rituals of my Scottish ancestors. 
I'd also really love to find the time to create my own whimsical herbal recipe book for personal use. I imagine it being a materia medica with grimoire vibes, and it will include all my favorite herbal recipes, pressed flowers, botanical illustrations, and more. This would be a fun way to revisit and reorganize many of my old study notes, and it would be an inspiring winter project that I could enjoy for years to come!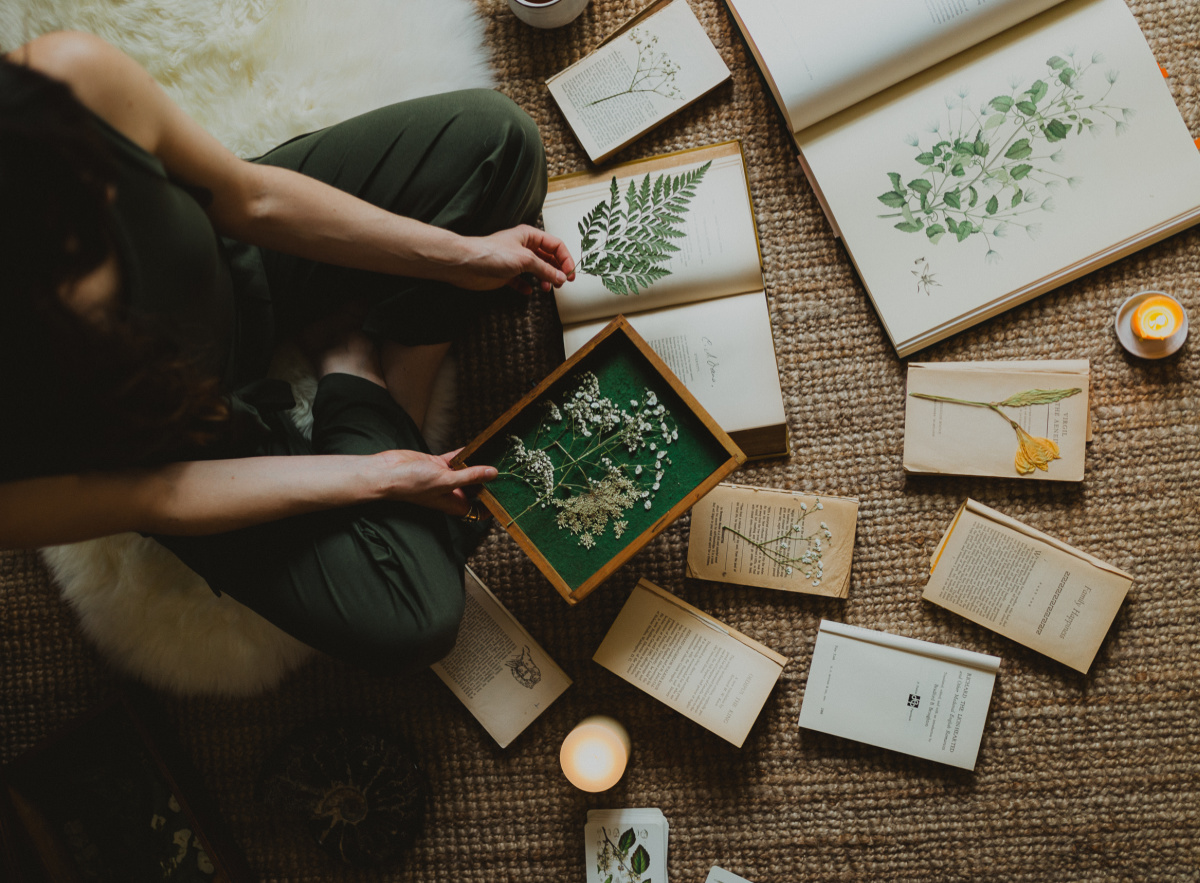 HA: What were you looking for when you enrolled in your Herbal Academy course that you were not able to find elsewhere?

Hannah Lasorsa: I was looking for an online, credible herbalism school, and the Herbal Academy's modern, visually beautiful website immediately resonated with me. I loved that I could continue my studies without packing up and moving across the country to find a big city with a reputable herbal program. The flexibility was also huge for me because I could log in and study in the evenings or weekends when I had time, and I didn't need to rearrange my work schedule around classes. It fit into my lifestyle so naturally, which was exactly what I needed. 
HA: Do you enjoy the Herbal Academy online community? If so, what specifically do you enjoy?

Hannah Lasorsa: I LOVE the Herbal Academy's online community, especially on Instagram! Instagram, for me, is a place that I can turn to for inspiration, seasonal ideas, recipes, and support, and Herbal Academy's Instagram account does all that, and more. I also really love visiting Herbal Academy's Students-Only Facebook Community. Everyone is so helpful, and it's fun to see the projects different folks are working on or dreaming up.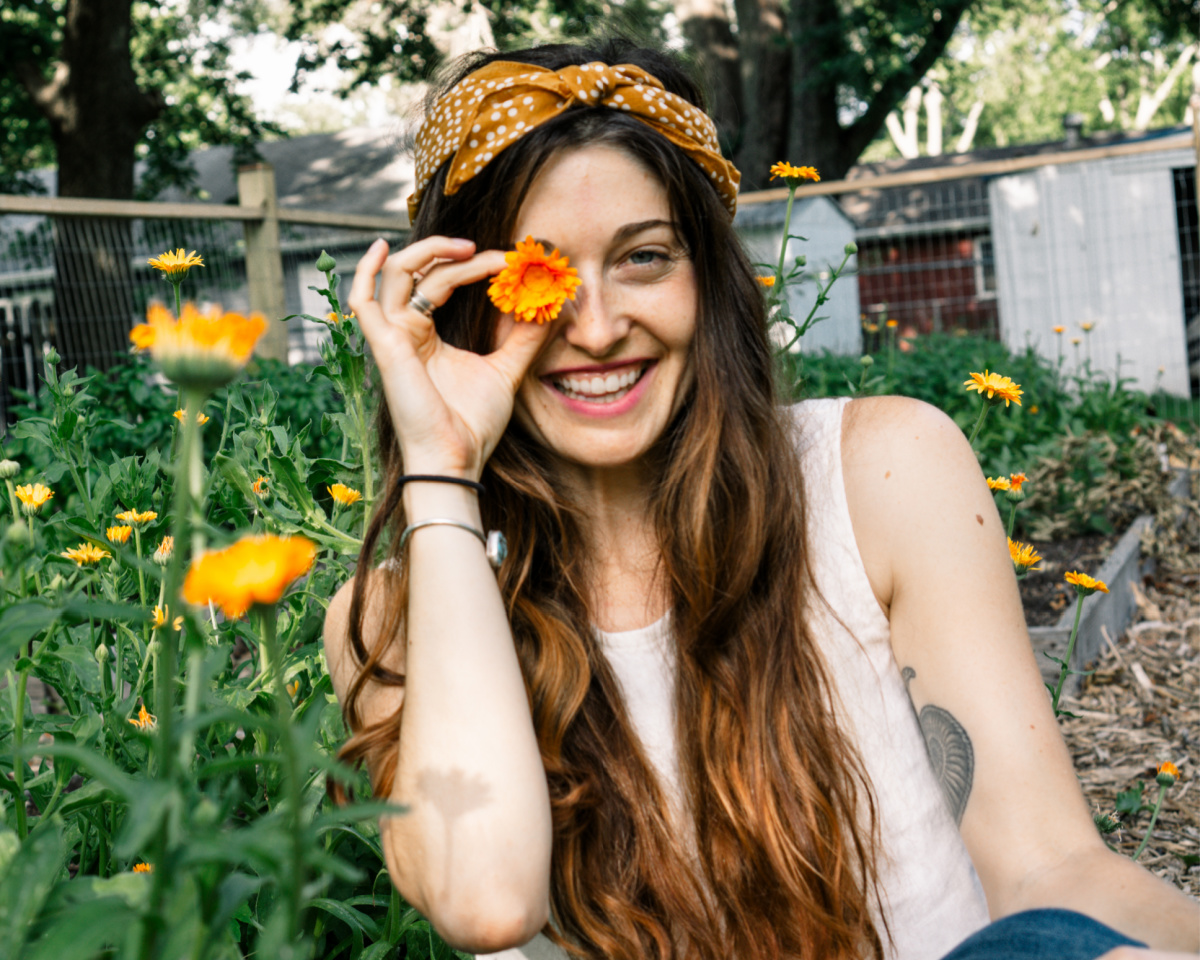 HA: If you were an herb, which herb would you be?
Hannah Lasorsa: If I were an herb, I'm pretty sure I would be calendula! I have a really cheerful, bubbly personality and I like to make the people around me feel comfortable and happy, and these are all qualities that also remind me of sunny, yellow calendula petals. Calendula also grows really well for me in the garden, too, which makes me feel like we have a special connection.
HA: What is your favorite recipe from the course(s) you've taken? Please be as specific as possible and share how/when you enjoy this recipe in your day-to-day life.
Hannah Lasorsa: I've photographed quite a few of Herbal Academy's recipes over the years for our blog, ebooks, courses, etc., so I've had the unique opportunity to sample a lot of our recipes. One of my all-time favorites is the Hibiscus & Raspberry Leaf Sun Tea recipe from our ebook, Cooling Herbs for Hot Summer Days. In my humble opinion, this is the PERFECT sun tea recipe! It's a sweet and tart, cooling combination of red raspberry, hibiscus, rose, marshmallow, and orange peel. During summer, this is my go-to iced tea recipe, and I'll often make up a big pitcher to take out to the garden with me.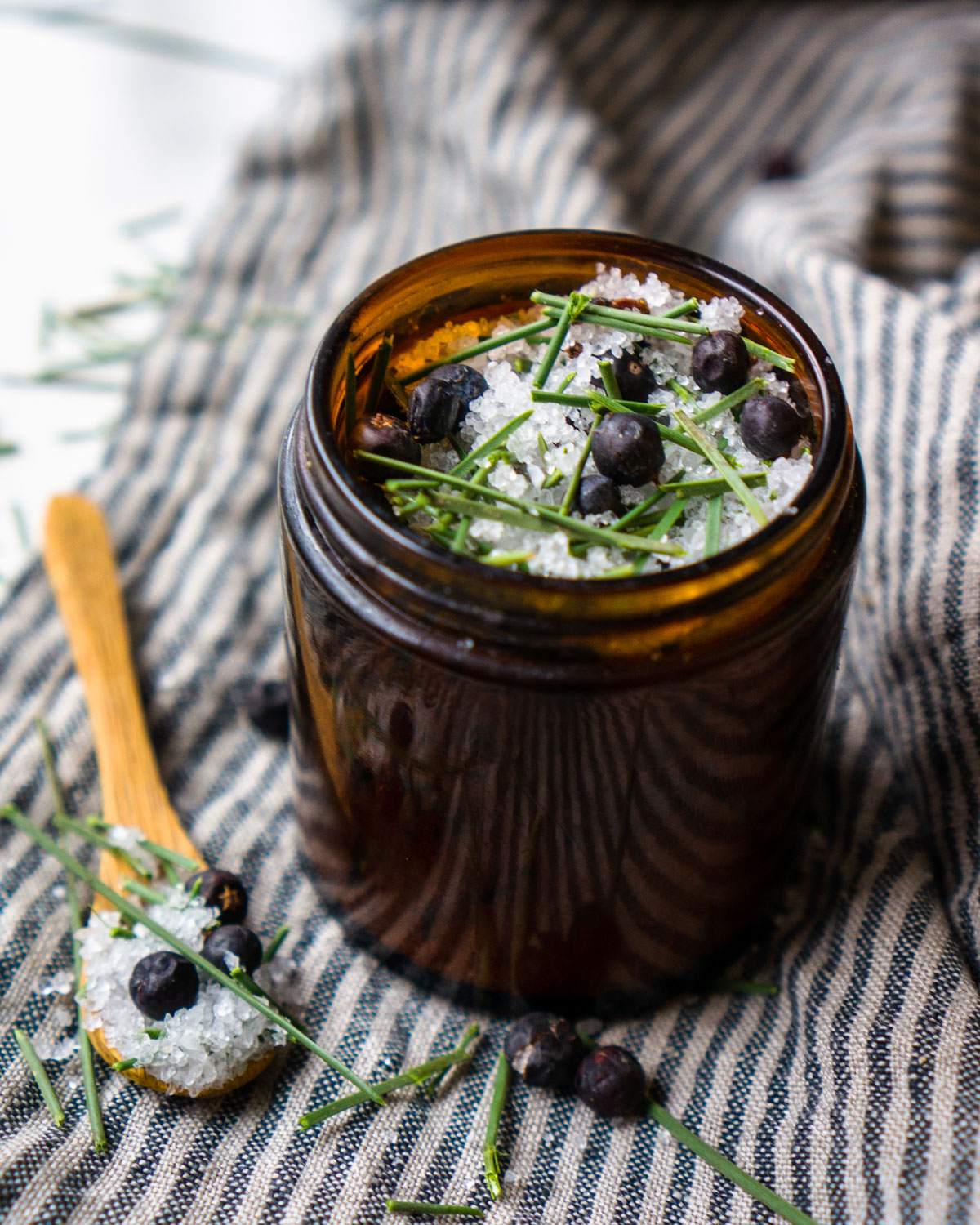 For winter, I absolutely love the Evergreen Forest Bath Salts recipe from our ebook, Herbal Support for Winter Wellness. I almost always have extra Epsom salts and little glass jars around the house, so I'll make this recipe if I need to whip up an herbal gift at the last minute. I appreciate that it requires me to get outside and forage for juniper berries and pine needles, although I do sometimes leave them out if I'm in a rush. I've also recently started powdering dried herbs to include in my bath salts, and that's been a fun new chapter! 
HA: Has your herbalism experience encouraged you to learn and explore other related niches, like botanical crafts, gardening, natural dying, aromatherapy, etc? 
Hannah Lasorsa: Yes, so much! I'm an avid gardener, and our backyard is basically one big medicinal herb garden. My herbal studies really went to the next level when I started growing my own herbs and interacting with the plants throughout the year. You can learn so much about a plant just by observing it! With my garden, I feel like these herbs are my companions and friends—much more than names that I read about in a book or see in a jar. 
Having a garden also really opened up new opportunities for using fresh plant material. For example, I love to press flowers and herbs from my garden to use in winter craft projects. I wrote a blog post for the Herbal Academy about how to press and frame flowers, which you can read about here, and I am working on a fun flower-pressing project for the Herbal Academy which will release summer 2022, so stay tuned for more info on that if you also love pressing flowers!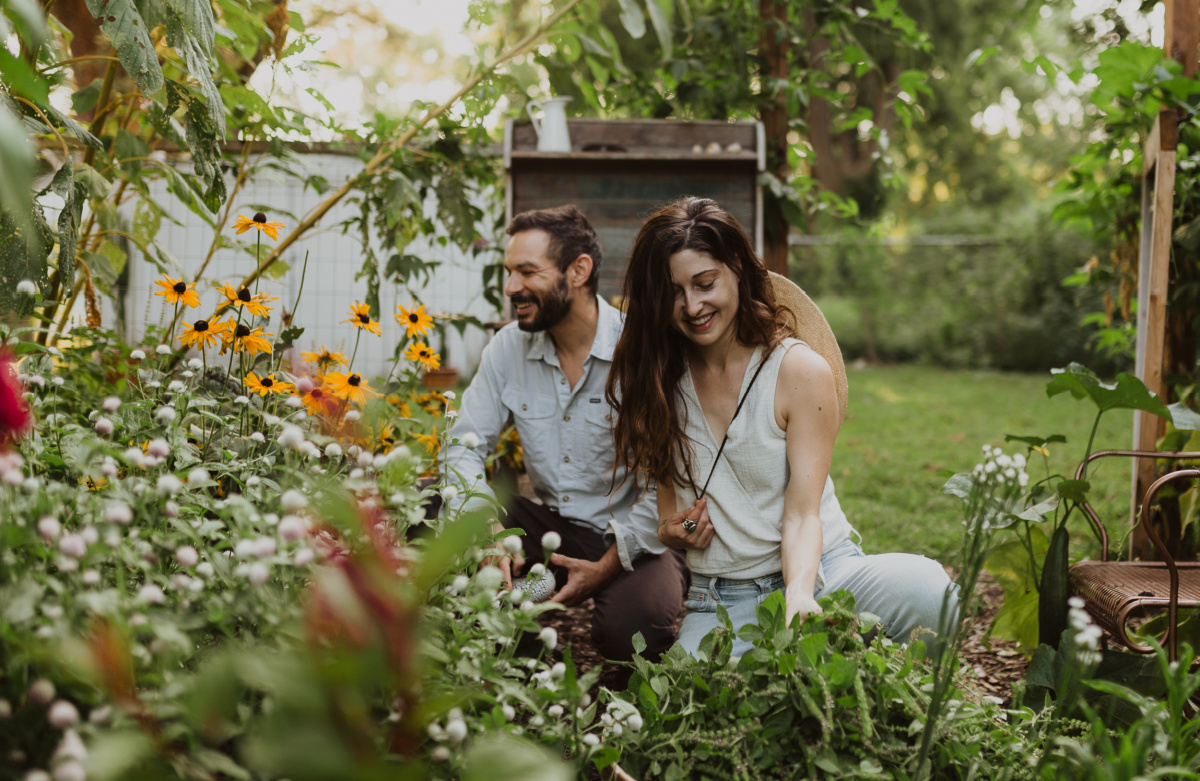 My husband and I also love to make steam-distilled hydrosols using our 10-liter copper alembic still and herbs from our garden. We use the hydrosols, along with our herb-infused oils, in my husband's herbal soap line, Meadowroot. Distilling is such an ancient craft, and the copper still is one of the most beautiful tools that I've had the honor of working with. If you want to learn more about distilling and hydrosols, then check out my Herbal Academy blog post, 4 Everyday Ways to Use Hydrosols. 
I love that herbalism opens so many doors to other creative, plant-based pursuits, and there are many other related niches that I'd love to explore in years to come, including plant-based dyes!
HA: How do you find yourself incorporating herbalism into your daily life?
Hannah Lasorsa: The number one way that I incorporate herbalism into my life is through tea. I love tea, and I typically make one or two big pots each day for my husband and me to sip on. 
I keep about 10 jars of loose-leaf herbs in my pantry, and each day I'll select the 3-5 different herbs that are calling to me that day. This intuitive practice helps me think about each herbs' properties each day, and I can mix them up based on what will nourish my mind, body, and soul the most at any given time. Oatstraw, nettle, and tulsi all make regular appearances in my tea blends, and chamomile and rose are often somewhere close by. I recently started adding blue lotus flowers to nighttime tea blends, and I've noticed that my dreams have been more vibrant and memorable. 
HA: Did you feel that something in your life was missing before you discovered herbalism? If so, what do you think it was and how has herbalism helped?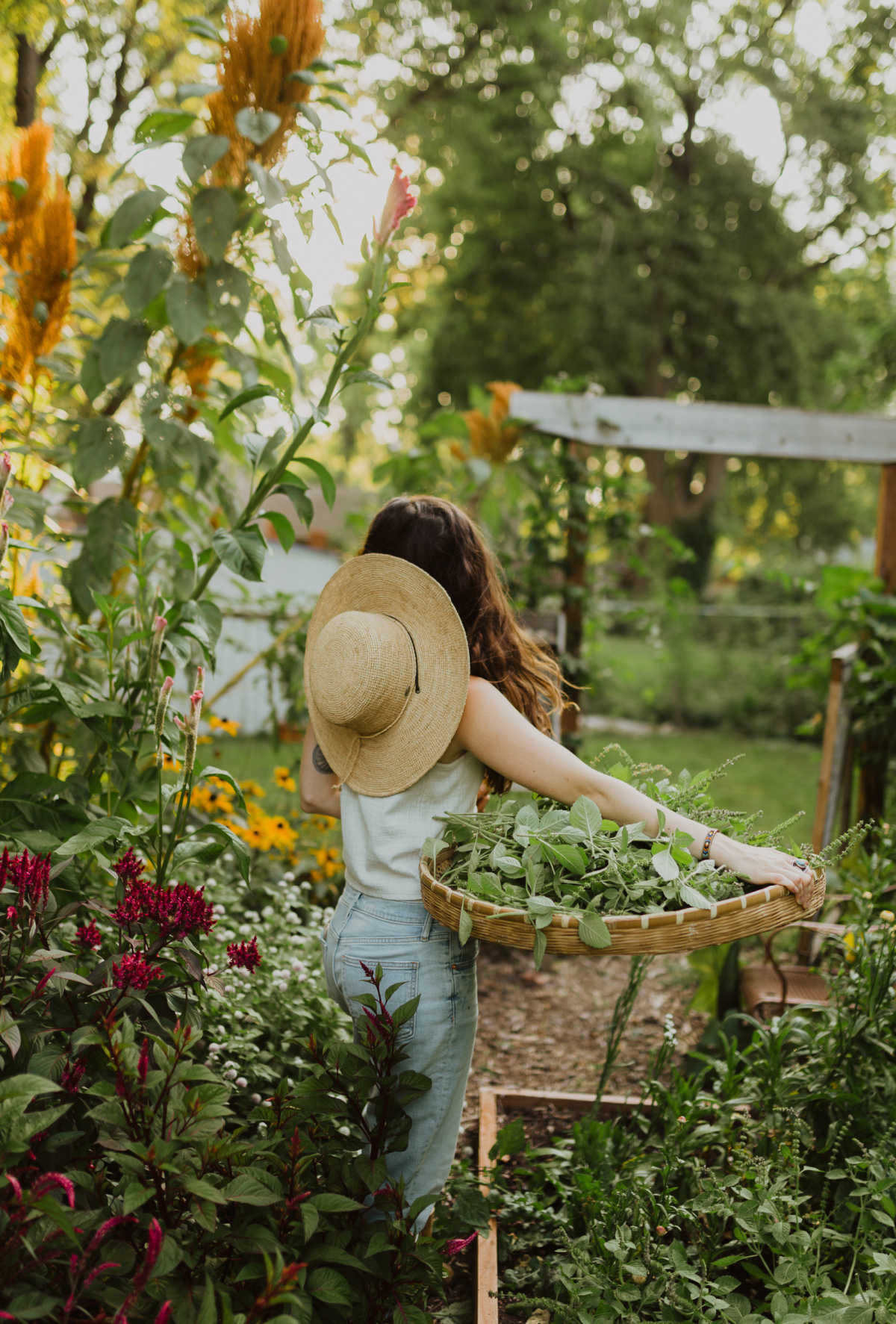 Hannah Lasorsa: I previously felt disconnected from the Earth-based wisdom of my ancestors. I knew I could find a thread of connection somewhere, but it was all very abstract to me.
Now, when I'm studying herbalism, I often feel as though it's more of a remembering than a learning anew. Sometimes I feel like an archeologist, brushing the dust away from a skillset that is already engraved on my bones by generations of women before me. Herbalism is a life skill that many of our ancestors used daily—and needed to survive. Now, it's something that many people see as "alternative"—but our DNA doesn't forget so quickly. When I have my hands in the dirt, or I'm garbling herbs, or shaking a tincture, I feel a connection to the women who came before me—and that was certainly something that I was missing before. 
HA: Has anything about herbalism—or your herbalism practice—been a pleasant surprise?
Hannah Lasorsa: I've been pleasantly surprised by how much money you can save by making your own herbal products! Tinctures, creams, tea blends —they can all be expensive if you purchase them. But if you make your own, and especially if you have an abundance of homegrown plant material, then you can really be empowered to take control of your health, even if you're on a tight budget.
HA: Which herbalism teachers, authors, or peers do you find most inspiring, and why?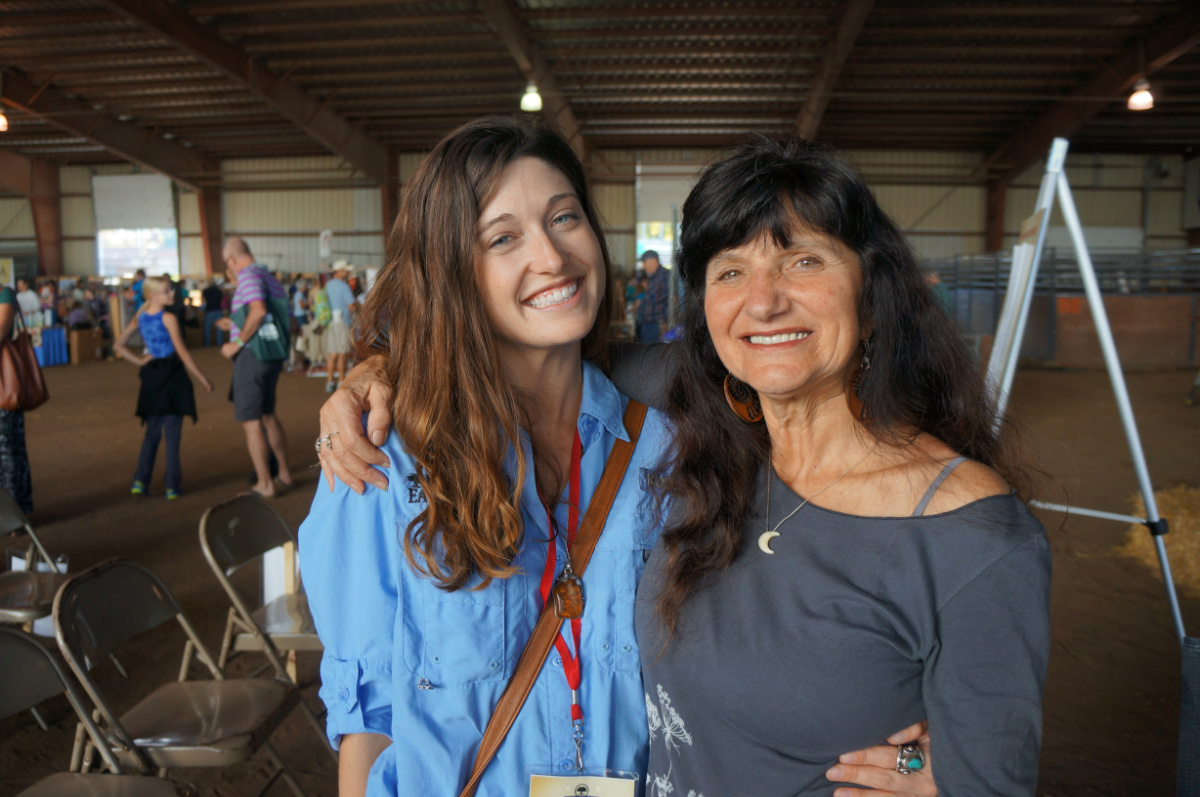 Hannah Lasorsa: I'm deeply inspired by quite a few herbalists, including:
Rosemary Gladstar:

Rosemary Gladstar is often referred to as the "godmother of modern herbalism" and her book,

Rosemary Gladstar's Herbal Recipes for Vibrant Health

remains one of my go-to herb books after many years. She also co-founded Traditional Medicinals tea company and founded United Plant Savers, an incredible nonprofit dedicated to the conservation of our native medicinal plants. When I was working at

Mother Earth News

magazine, I spent many afternoons with Rosemary, and I was so impressed by the loving attention and kindness that she shared with every person she interacted with, even after an exhausting all-day event. I have so much respect for Rosemary, as an herbalist, business woman, conservationist, and kind green soul. 

Maria Noël Groves

is a wonderful clinical herbalist and the author of two of my other favorite herbalism books:

Body into Balance

and

Grow Your Own Herbal Remedies

. Maria explains things in a way that's easy to understand and clear. She also works with herbs that are easy to grow and source in the United States, which I appreciate. I recommend checking out her books if you haven't already!

Kami McBride

is an herbalist, teacher, author, and client of ours at Herbal Content Cottage, and her enthusiasm for bringing herbs into folks' homes is contagious! She is so passionate about making herbalism easy and approachable for everyone, and I love the creative ways that she uses herbs and spices in the kitchen. She's the one who gave me the idea of adding powdered herbs to bath salts, and her technique for making herb-infused oils has given me some of the most colorful, deeply vibrant herbal oils I've ever seen. 

Sara Butters

, the founder of

Hawthorn and Honey

, is another client of ours that I really admire and look up to. She has done such an impressive job of ethically wildcrafting the vast majority of the ingredients that she uses in her beautifully formulated herbal product line. She also offers apprenticeships and is a very kind, intuitive person—check her out if you live in the Tacoma, WA, area!
A few herbal friends and peers that I'm endlessly inspired by and love following on Instagram are:
@alysonsimplygrows
@thehillbillyafrican
@pantrypotions
@theolivetreesandthemoon
@mytinylagunakitchen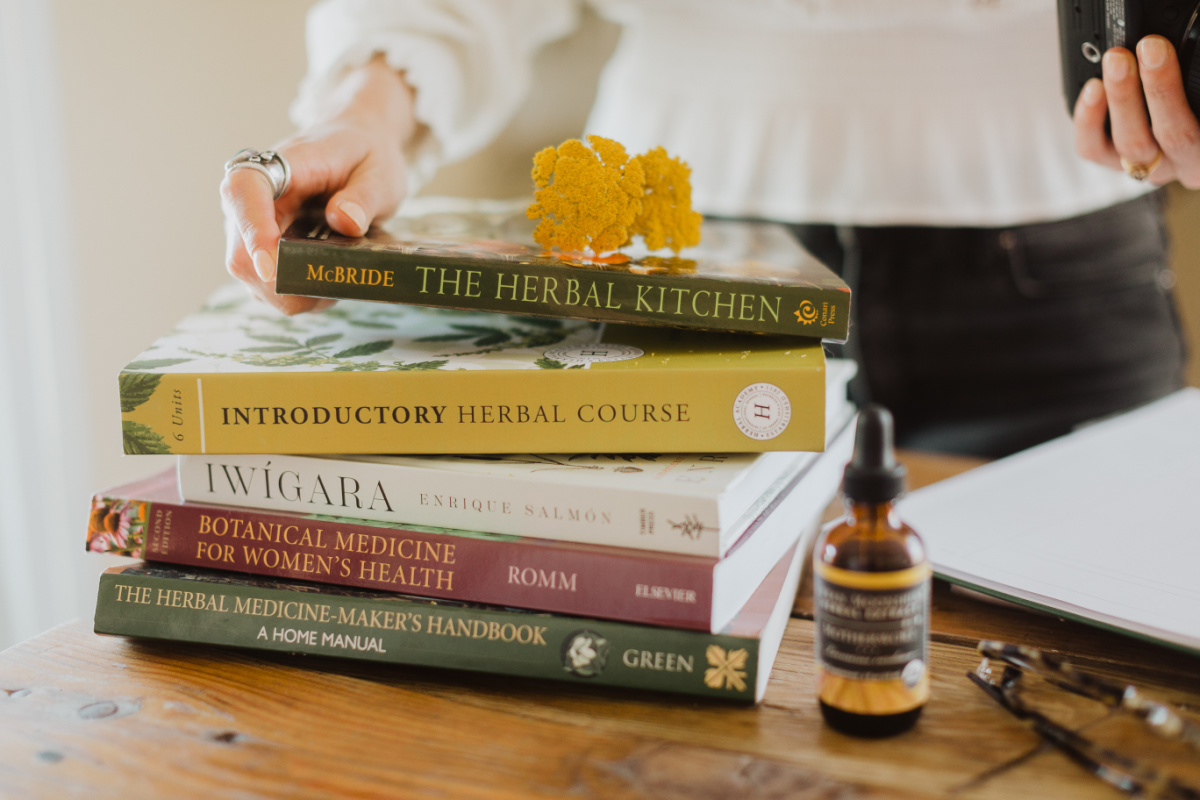 HA: What is your favorite herbalism resource (book, podcast, movie) and why?
Hannah Lasorsa: The Herbarium membership that the Herbal Academy offers is easily my most-used herbal resource. As an herbal writer, I'm sitting at my computer writing herbal blog posts, recipes, newsletters, and articles nearly every day. I have to make sure that I'm providing accurate information, and The Herbarium makes it so fast and easy to pull up a monograph and find nearly everything I need for a given plant in one up-to-date place. I can also skip to the bottom of the monograph and find links for dozens of scientific articles that back up the information. I find it so valuable that I even pay for my writers at Herbal Content Cottage to have Herbarium memberships as well! To me, it's a necessary tool for a modern herbal writer.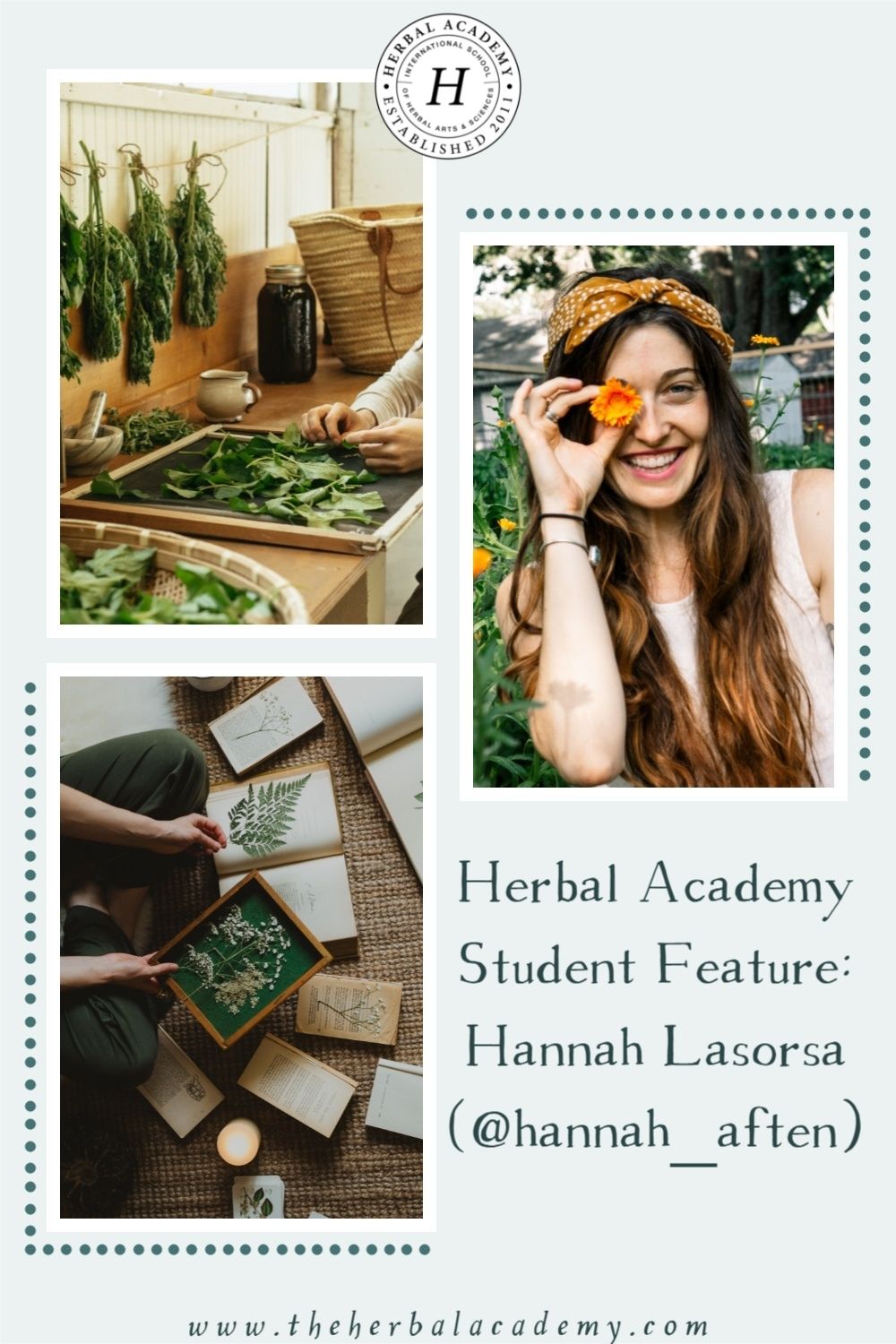 Stay tuned for the next installment of our Student Feature Series with Farai Harreld (@thehillbillyafrican).
Read past student interviews with:
Shiang-ling Bissonnette (@halfbakedbarelymeasured)
Liz Witter (@backcountrybotanicals)
Adriana Jensen (@backcountrybotanicals)
Erin Ethier (@EarthlyRemediesByErin)
Kendra Payne (@the.herbal.scoop)
Inspired by Hannah's herbal journey? Further your own journey today by perusing our online herbal courses.