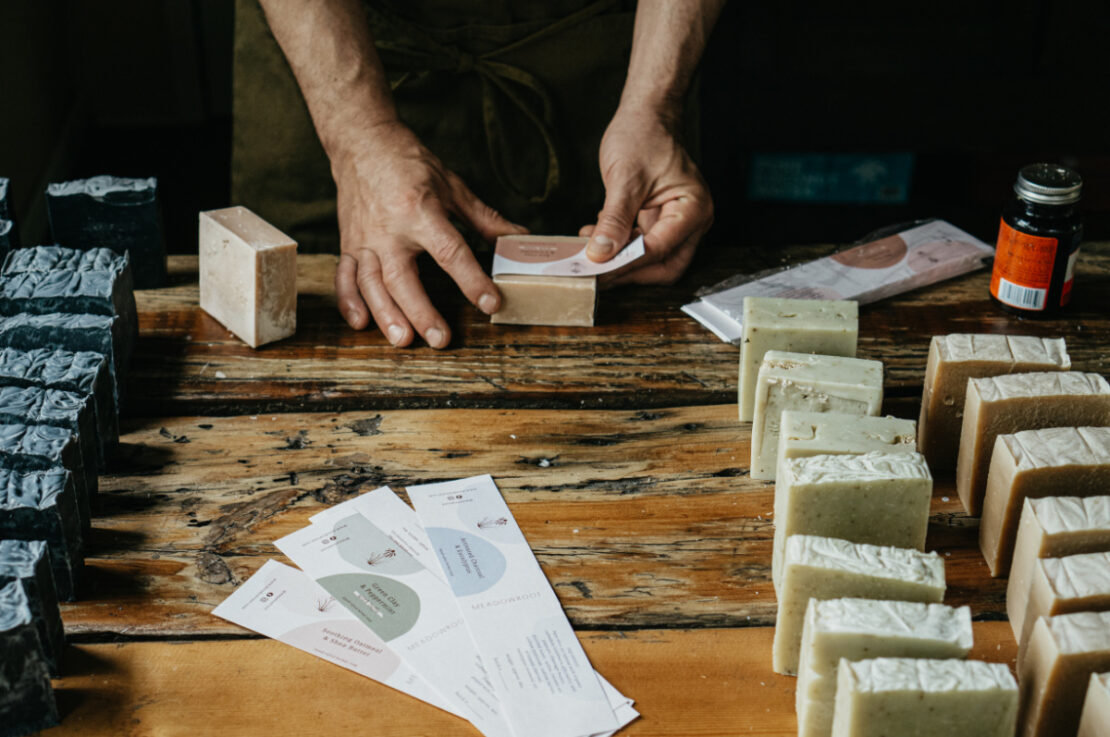 Herbal Academy Student Feature: Jake Lasorsa (@meadowroot)
This month's student interview features Herbal Academy graduate, Jake Lasorsa of (@meadowroot). We enjoyed hearing about Jake's path into herbalism as a personal chef and how he now incorporates herbs into his handmade soap business Meadowroot. Jake has completed Herbal Academy's Entrepreneur Herbalist Path Package. 
HA: Please tell us a little bit about yourself and how you started your path into herbalism.
Jake Lasorsa: I entered herbalism through the world of culinary herbs. I was a personal chef for years and always loved using fresh herbs for flavor, but I only learned about their supportive and energetic properties later when I met my wife, Hannah, who is an herbalist, writer, and photographer.

When we met, I'd already been making my own natural, cold-processed soaps for about 15 years to share with friends and family. Hannah started encouraging me to infuse the soap oils with skin-soothing herbs, like calendula and plantain, and the results were incredible. The experience really opened up my eyes to the many ways that I could start using herbs in my day-to-day life. Now, all of the soaps that we sell at Meadowroot are infused with herbs, many of which we grow in our backyard medicinal herb garden or forage locally. It's been quite the journey!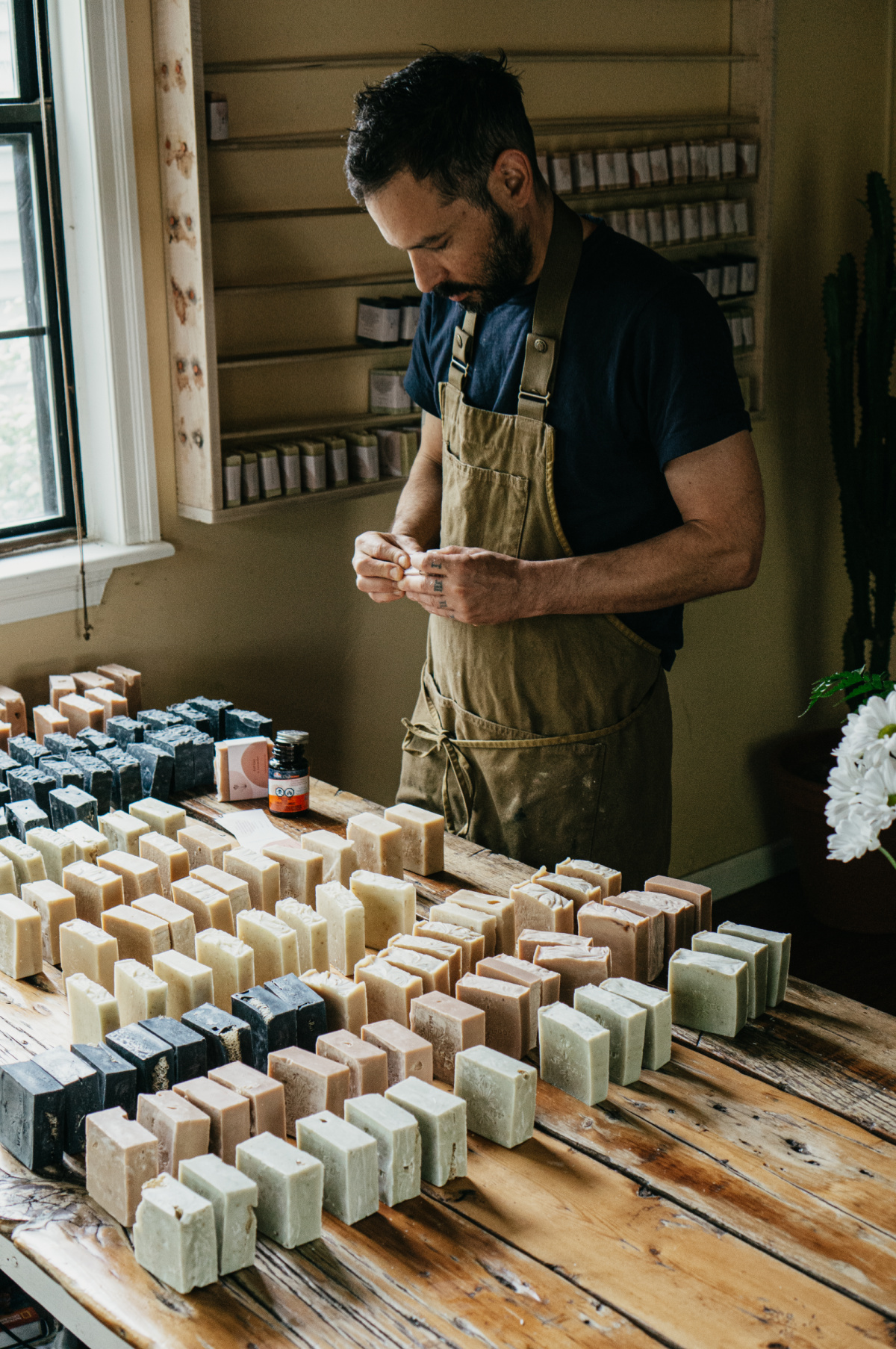 HA: Why did you choose to pursue your herbal education with the Herbal Academy?
Jake Lasorsa: I'd heard a lot of positive reviews about the Herbal Academy through friends and family, and they all spoke very highly of the teachers and the format. When I decided to start selling my soaps online, I knew that the Entrepreneur Course could help save me a lot of time by cutting through the clutter about what, exactly, an herbal products business needs to include on labels, how to follow good manufacturing processes, how to figure out the price of your goods, etc. 
There are details that an herbal business owner needs to know that simply don't apply to other businesses, and I was struggling to find the information that I needed from a source I trusted. I still have my Entrepreneur Course content saved on my computer and I refer back to it all the time.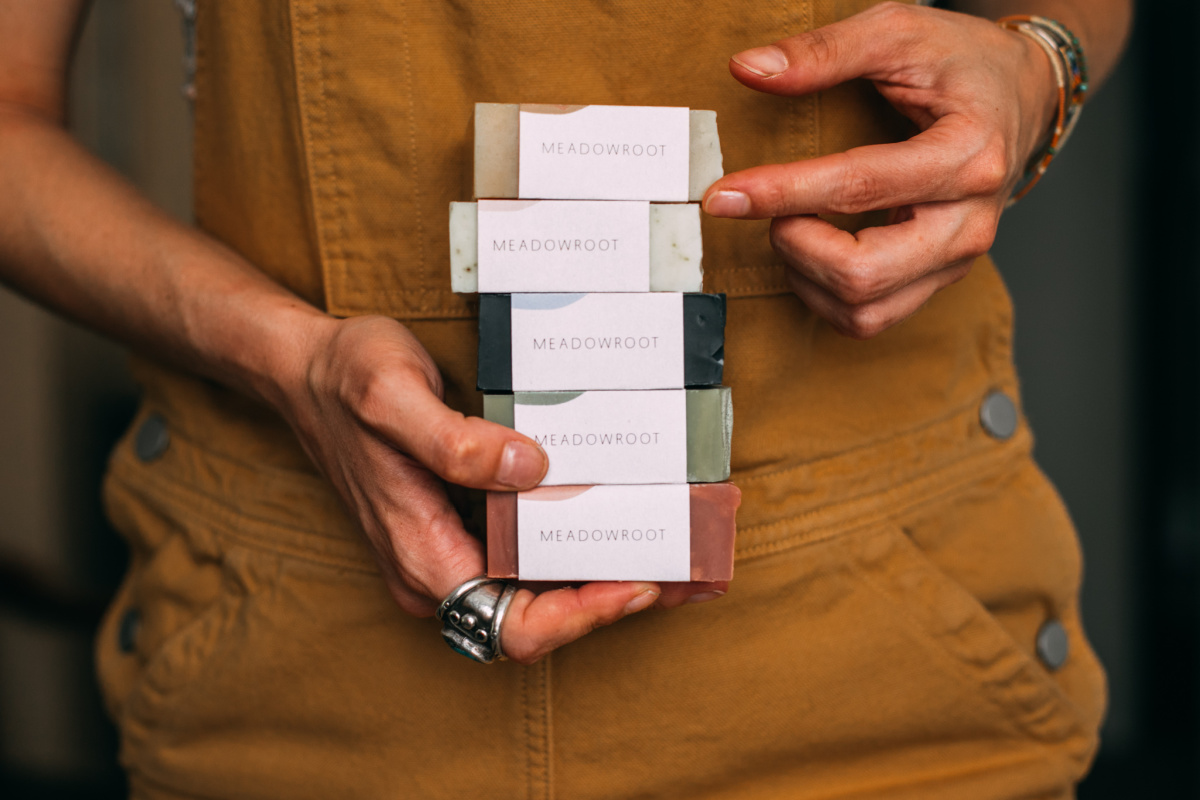 HA: Do you own an herbal business or brand?
Yes, I own Meadowroot, an online soap company that features herbs throughout our entire line. 
HA: How did your Herbal Academy courses help shape or improve your business? 
Jake Lasorsa: The Herbal Academy helped me save a lot of time by avoiding trial-and-error that I would have had to do otherwise. The Entrepreneur Course was fundamental for me when I was setting up the business and needed guidance about compliance and labeling for herbal products.
HA: Did your Herbal Academy courses help you avoid any potential mistakes while launching your business?
Jake Lasorsa: It would have been costly to have to reprint the labels if I made any mistakes on them, and so the Herbal Academy course really helped me feel confident in the fact that my labels and online marketing materials are all compliant and have the information that they're required to show.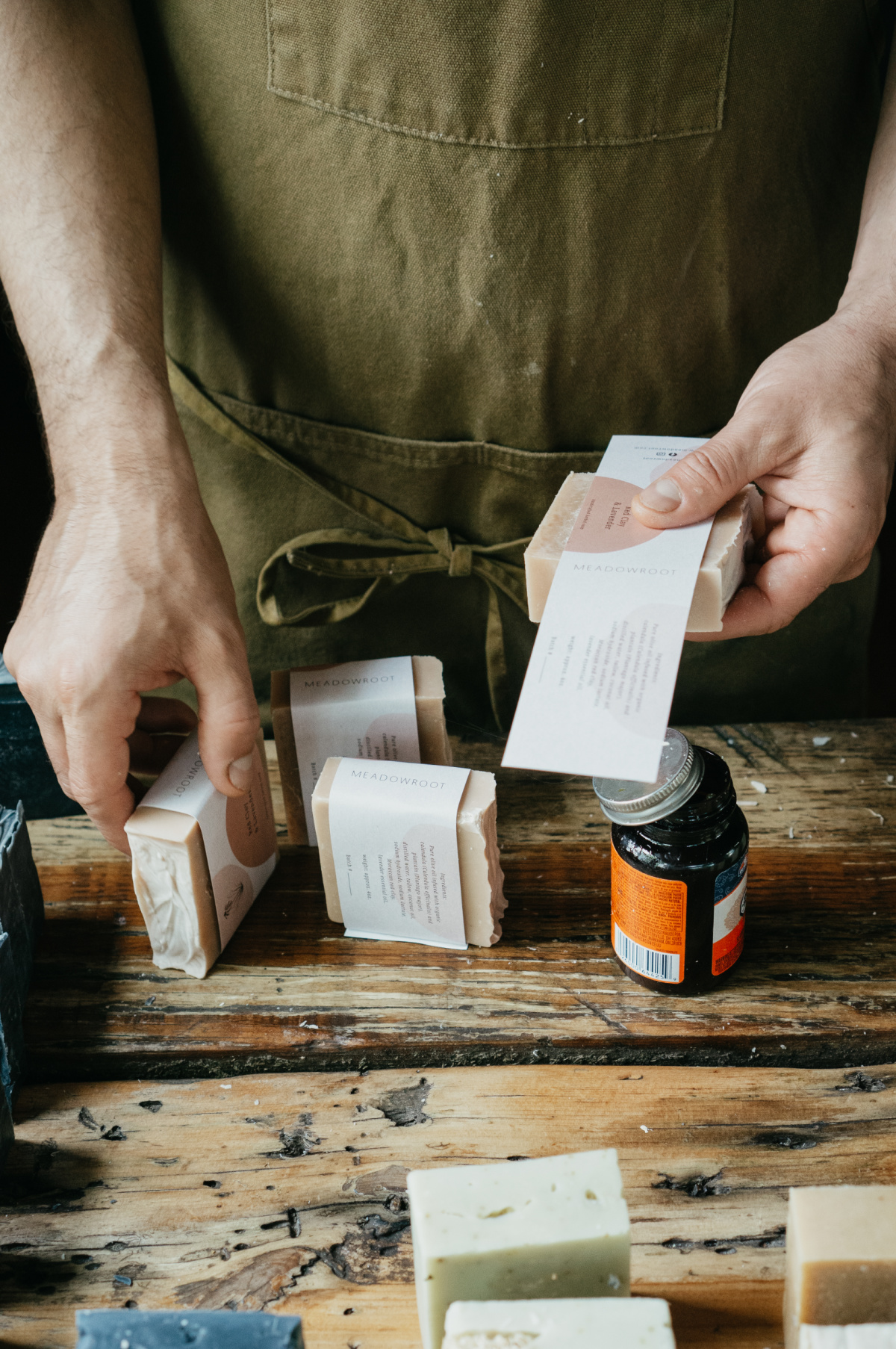 HA: Tell us, what's next for you in your herbal journey?
Jake Lasorsa: I'd love to continue learning more about herbs, especially in relation to how they affect the skin and can be used in my soaps. I also recently took an online incense-making course through the Northwest School of Aromatic Medicine and I'm excited to learn more about the ancient uses of aromatic herbs. I'm currently in the process of fine-tuning my homemade incense blends, and I'd like to add them to the store next!
HA: What were you looking for when you enrolled in your Herbal Academy course that you were not able to find elsewhere?
Jake Lasorsa: I was looking for trusted information about branding and compliance best practices for an herbal business. It's great to learn from other people who are also passionate about these things and can speak from experience. There's so much information out there, and the Entrepreneur Course really helped me cut through the clutter and find the information that was directly related to the herbal soap company that I was trying to start at the time. 
HA: If you were to recommend an Herbal Academy course to your best friend, what would you say?
Jake Lasorsa: I'd recommend the course to anyone who's looking to start an herbal-based brand. The consequences of non-compliance can be so high that it's worth your time and money from the beginning to get in front of it.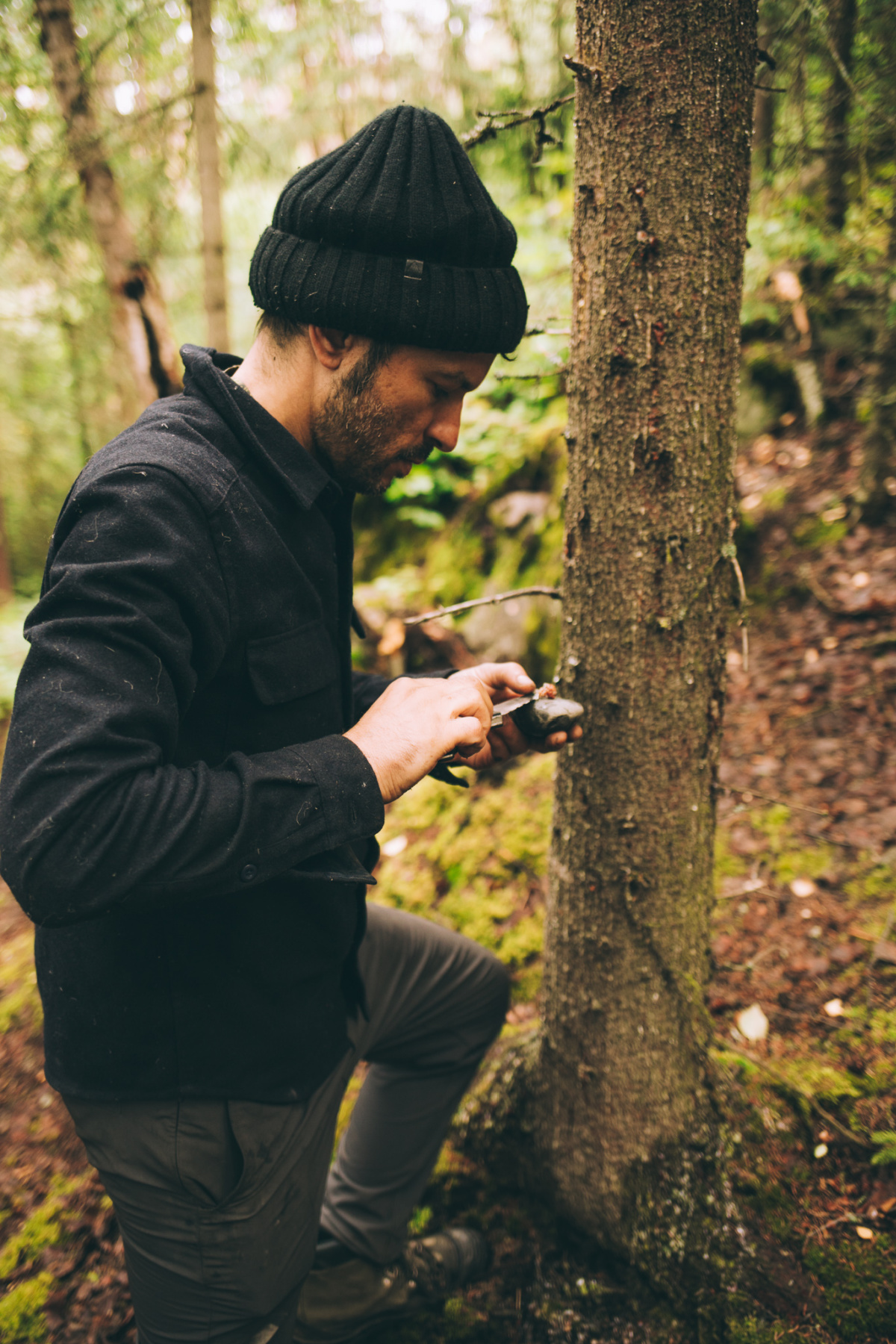 HA: How has your herbal education deepened your connection with nature and the seasons?
Jake Lasorsa: I feel that the more I learn about herbs the more I'm reminded that the seasons of germination, growth, and finally harvest are intimately linked to the seasons of nature and bear similarity to the seasons of our own lives.
We grow as many of the herbs and luffa for Meadowroot as we can, so that's very grounding in the sense that there's clearly a season for seed-starting, for planting, for harvesting, and for processing. I've learned that you can't put those things off. If you don't harvest the luffa, they'll rot on the vine. If you don't harvest the calendula, they'll go to seed. This has helped me see that there's a season and a time for each activity.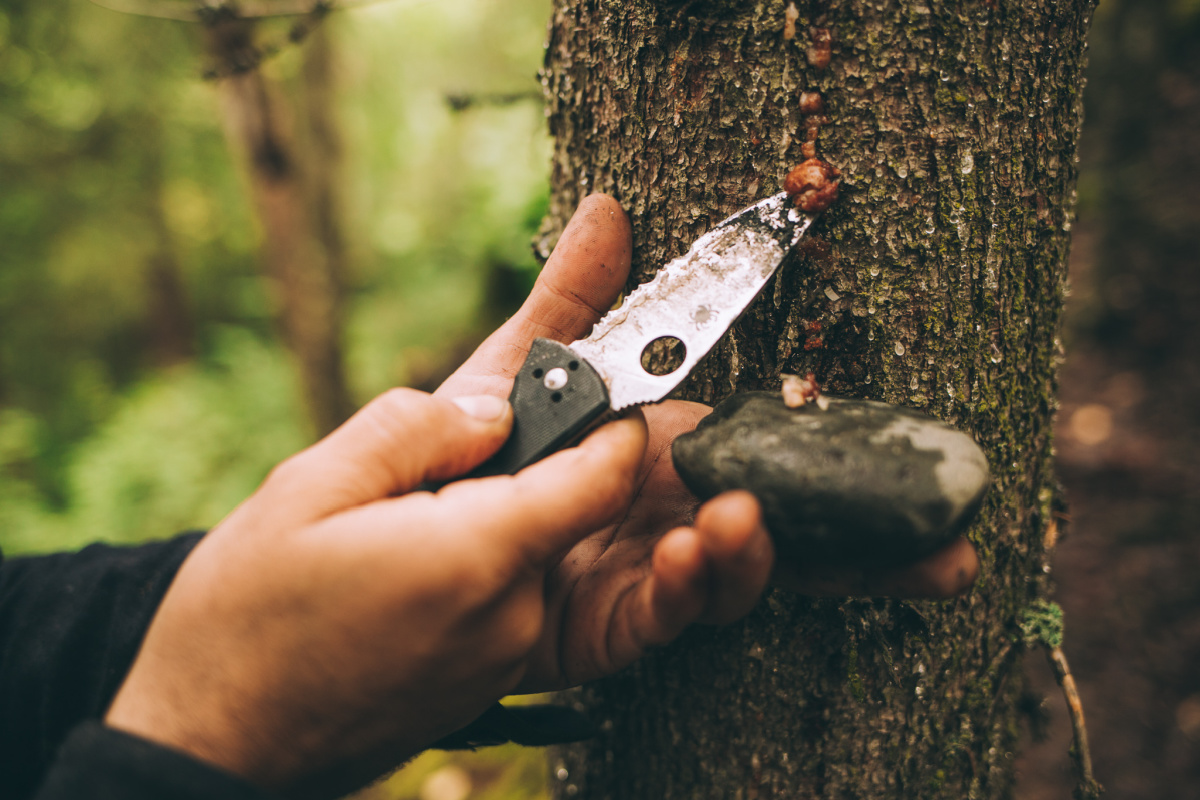 We also forage some of the plantain for our soap line, so learning how to identify it in the wild has definitely helped me forge a great connection to nature. It's really fun to head outside and encounter your different herbal friends. 
I recently had an incredible experience in Alaska regarding aromatic resins that made me feel so deeply connected to nature. Hannah and I were camping on the Kenai Peninsula, and many of the trees in our campground had deep gashes from where bears had sharpened their claws, and there was resin oozing from many of the cuts. I had recently taken an online incense-making course, so I knew I could sustainably gather a small amount of the resin and work it into a homemade incense blend. That's exactly what I did, and now we have a whole box of homemade incense that transports us straight back to Alaska every time we burn it! It was a truly unforgettable experience!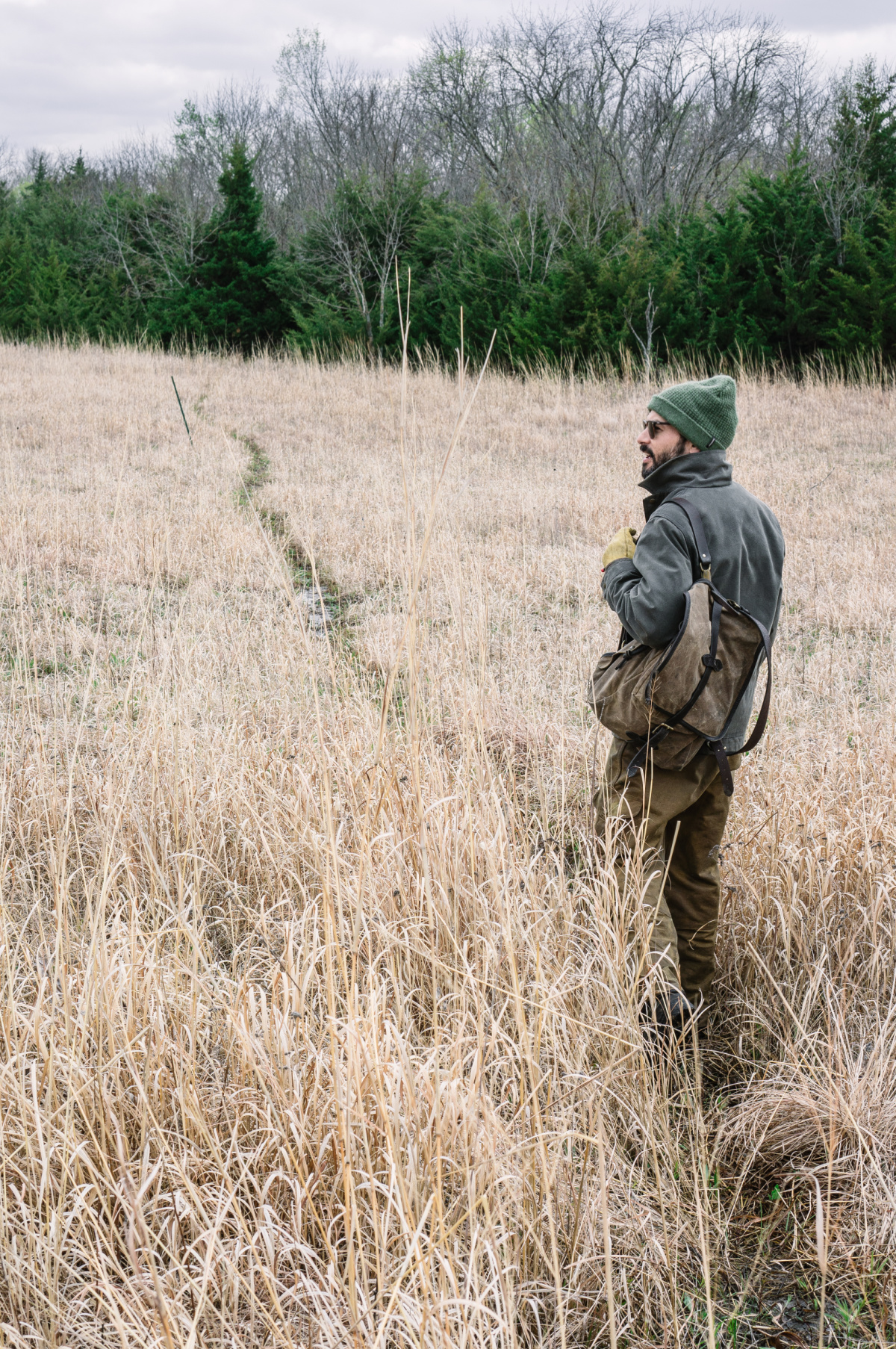 HA: How has your herbal education deepened your connection with your personal health and well-being? 
Jake Lasorsa: Learning about herbs has greatly deepened my connection with my personal health and well-being in a profound way. For instance, I've never liked taking aspirin and rarely do, and learning about the headache-fighting properties of willow bark tincture has given me a natural solution that really works. Replacing aftershave with homemade plantain-based salves has made me feel much cleaner and healthier in personal grooming, too. And, of course, researching and working with the herbs in our soap line has given me an entirely deeper appreciation for the ways that plants can be used topically to cleanse, moisturize, and soothe. 
Recently, I've been trying to cut back on the amount of coffee I drink, so I've been having an adaptogenic mushroom latte each morning instead of a second cup of coffee. It's been transformative to my morning routine, and I've felt really empowered to know that I can use herbs to feel more balanced. 
For my emotional wellbeing, time in the garden and outside foraging is very therapeutic. Even if I'm short on time, I can still wander out to our garden, pick a sage leaf, smell it, and feel more grounded and connected.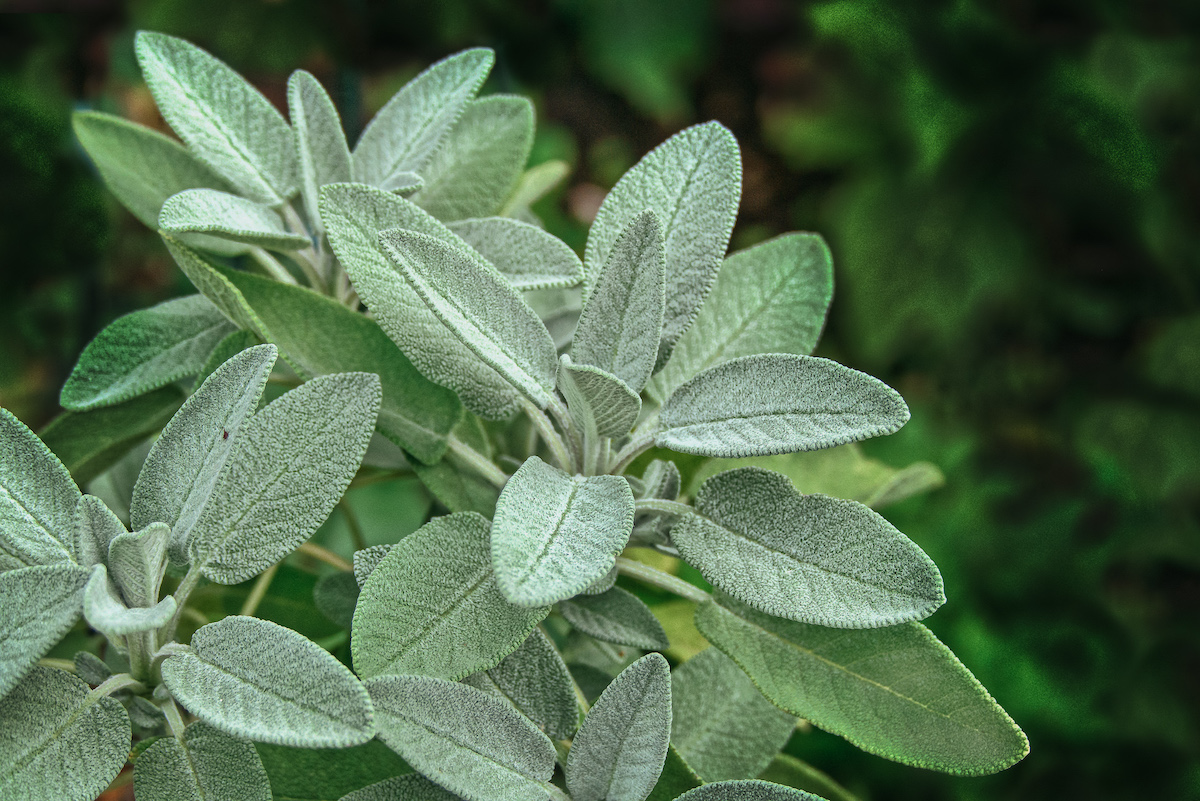 HA: If there is a specific herb that you feel particularly drawn to?
Jake Lasorsa: Sage is the herb I feel most drawn to. Culinary sage is extremely versatile when it comes to using it in the kitchen. It goes so well with pork, in soups, and as a garnish. One of my favorite things to do with sage is to dip the leaves in a beer batter and then fry them. I've found that the batter really takes them over the edge! 
Sage also makes the most fantastic hydrosol if you distill it. Nothing cools me down on a hot summer's day like a cool spritz of soothing sage hydrosol! 
HA: What is the biggest challenge you face in your personal or clinical herbal practice? 
Jake Lasorsa:
I think one of the biggest challenges I face in my herbal practice is making sure I make time to practice. Too often different things pull your attention away or even make you feel that you don't have the time, even though I know I do. I feel more enriched if I make sure to set aside space in my schedule to practice. For example, we try to keep Sundays clear from social obligations so we can enjoy spending time with our hobbies.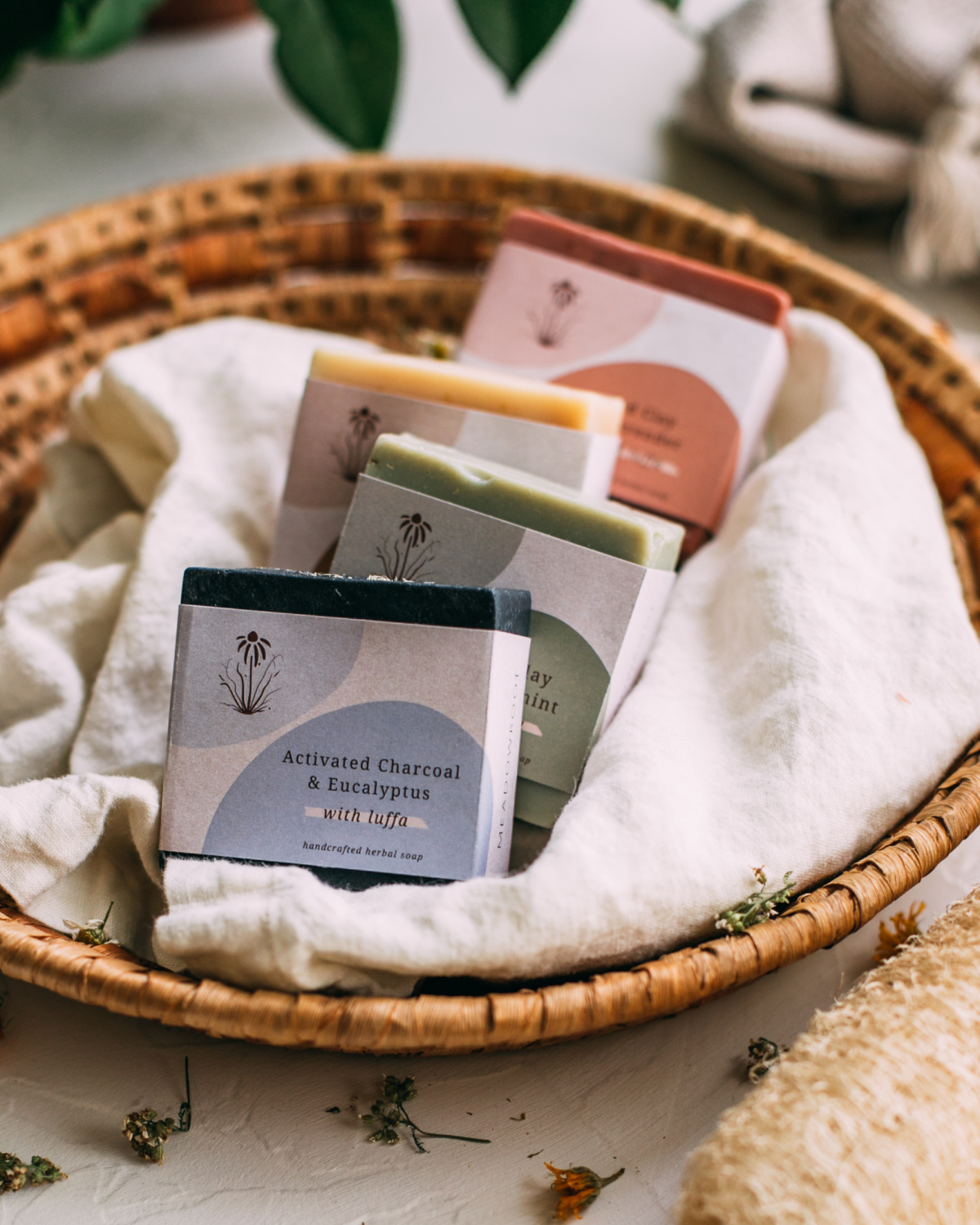 Balancing responsible sourcing with affordability has also been a challenge on a business level. When launching our store, we really wanted to avoid plastic and prioritize using organic and local ingredients whenever possible. However, this really increased the price of our goods. With time and due diligence, we've been able to settle on a spot that we feel good about, but it's definitely an ongoing challenge. As we look ahead, we hope to partner with even more local farmers.
HA: Which herbalism teachers, authors, or peers do you find most inspiring, and why?
Jake Lasorsa: I'd honestly have to say, my wife, Hannah Lasorsa (@hannah_aften), is the most inspiring herbalist to me. I've never been on a walk with her when she doesn't point out herbs in the wild, even when we're in a new place. I deeply respect her reverence for nature and her deep knowledge base about herbs. I'm lucky that she shares with me!
Evan Sylliaasen from Northwest School of Aromatic Medicine is great, and I really enjoyed his course on incense making. I'm really excited to explore herbs from an aromatic standpoint. 
On Instagram, I like seeing what other soap makers are doing like @natura.sophia and @womanofmountains.
HA: If you could provide any tip or encouragement to those just starting their herbal studies, what would it be? 
Jake Lasorsa: When you're studying herbs, be sure to seek them out in nature if possible. Seeing herbs in their natural habitat will not only give you a better understanding of the individual herb by seeing the conditions it thrives in, but it also helps you feel connected to nature because you see your friend, the herb, in its natural environment, and this gives you a deeper understanding of nature and the herbs that are part of it. 
Keeping notes is also really helpful when you're developing new recipes. There's been a few times in the past when I've made something great, but then I couldn't remember exactly how I made it. Especially if you're fine-tuning a recipe or working on launching a store, you need to remember exactly how to recreate each of your herbal goods.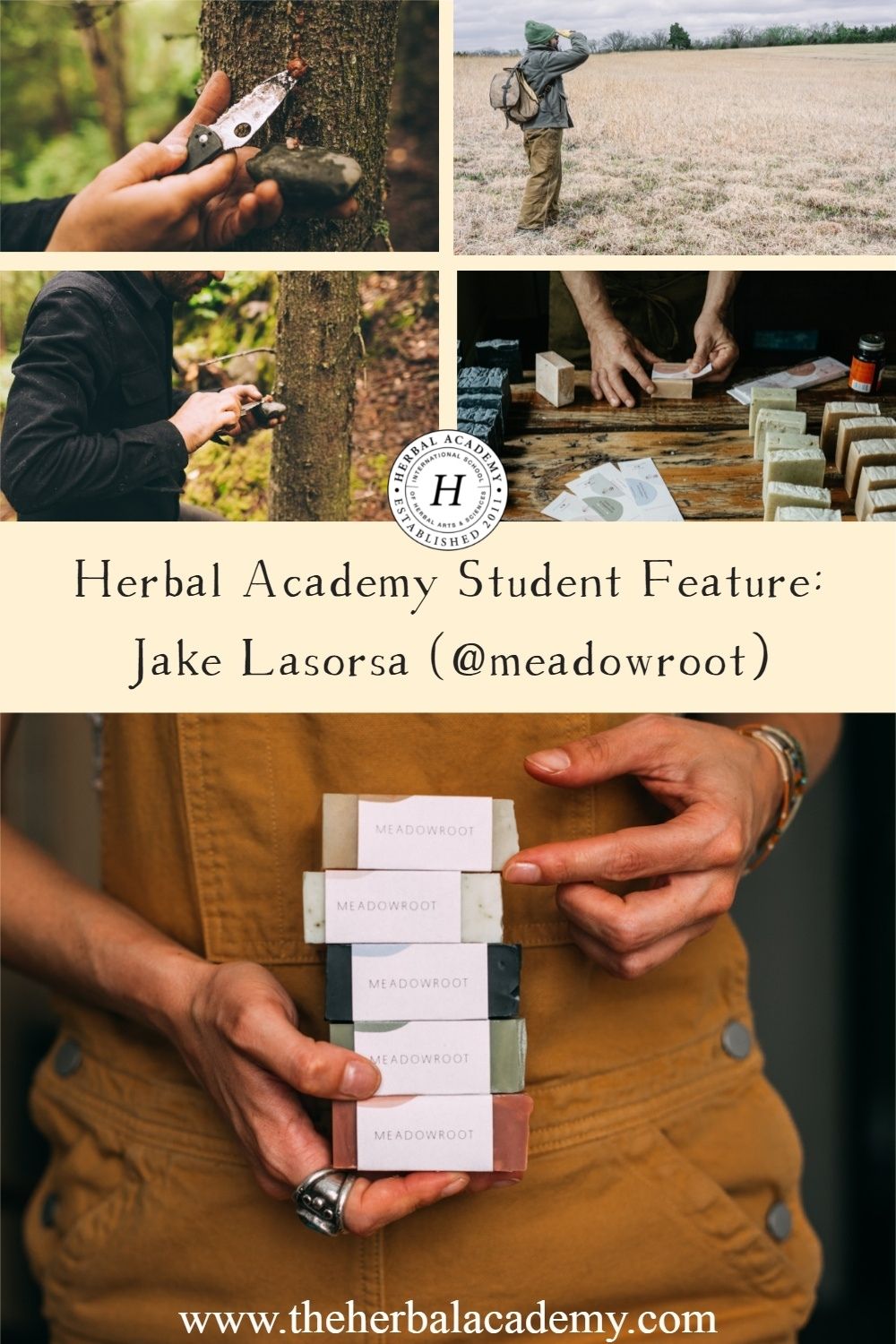 Stay tuned for the next installment of our Student Feature Series with Hannah Lasorsa (@hannah_aften).
Read past student interviews with:
Shiang-ling Bissonnette (@halfbakedbarelymeasured)
Liz Witter (@backcountrybotanicals)
Adriana Jensen (@backcountrybotanicals)
Jess Madsen (@the.wildcraft)
Nana Meriwether (@drinkcale)
Erin Ethier (@EarthlyRemediesByErin)
Kendra Payne (@the.herbal.scoop)
Eduardo Yunen (@eyunen)
Inspired by Jake's herbal journey? Further your own journey today by perusing our online herbal courses.