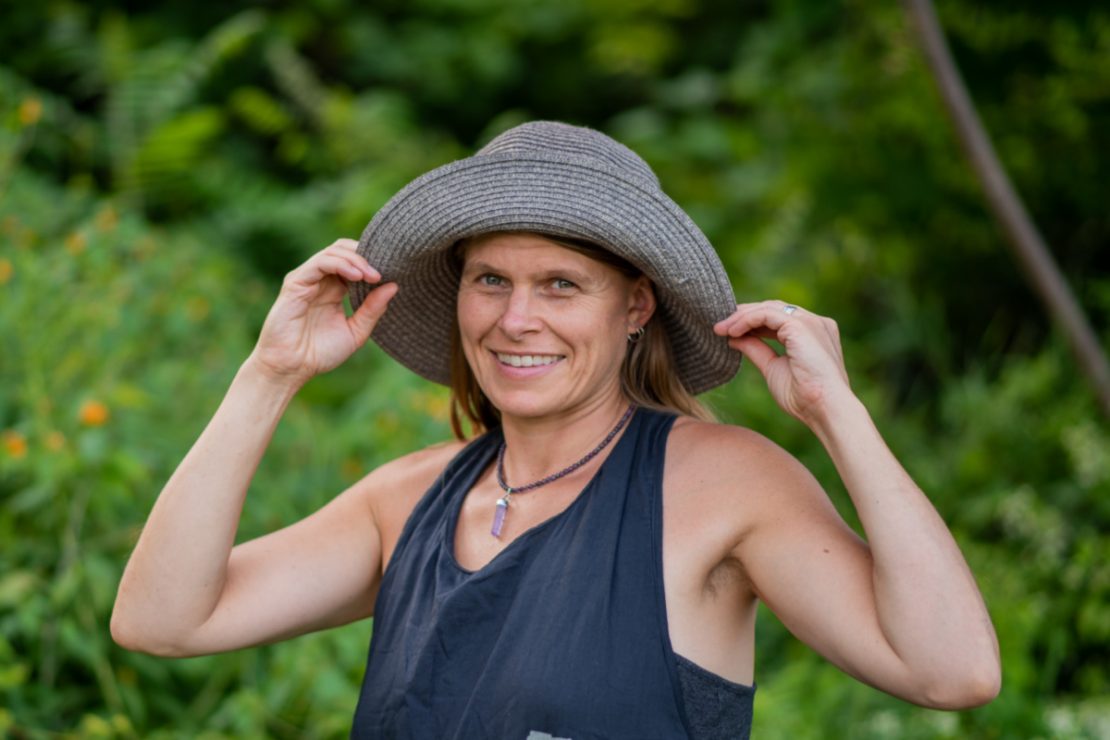 Herbal Academy Student Feature: Erin Ethier (@earthlyremediesbyerin)
For the twelfth installment of our Student Feature Series, we spoke with herbalist Erin Ethier (@EarthlyRemediesByErin). Erin has completed the Herbal Academy's Advanced Course. She does herbal consultations and owns Earthly Remedies by Erin, an herbal company that makes plant medicines and botanical skincare.   
HA: Please tell us a little bit about yourself and how you started your path into herbalism. 
Erin Ethier: I had actually already started my herbal business before starting this course. I wanted to continue to learn. If there is one thing that I got out of my studies with Herbal Academy is that every herbalist is a little bit different so it has allowed me to shape myself as an herbalist and how I want to continue down this path. Taking one program isn't enough for me. I want to keep learning and I want to see where others come from and how they do things and why. It has helped give me more of a push to do more consulting work. 
HA: Why did you choose to pursue your herbal education with the Herbal Academy?
Erin Ethier: I had already taken Rosemary Gladstar's program. I wanted to take something more advanced and I really wanted to work with someone locally but was having a hard time finding that right person. So I decided taking the Advanced Course through Herbal Academy would be beneficial for me. In addition, I feel thankful to have, since I found someone somewhat local to my area that I have studied under; and she has become my friend and mentor.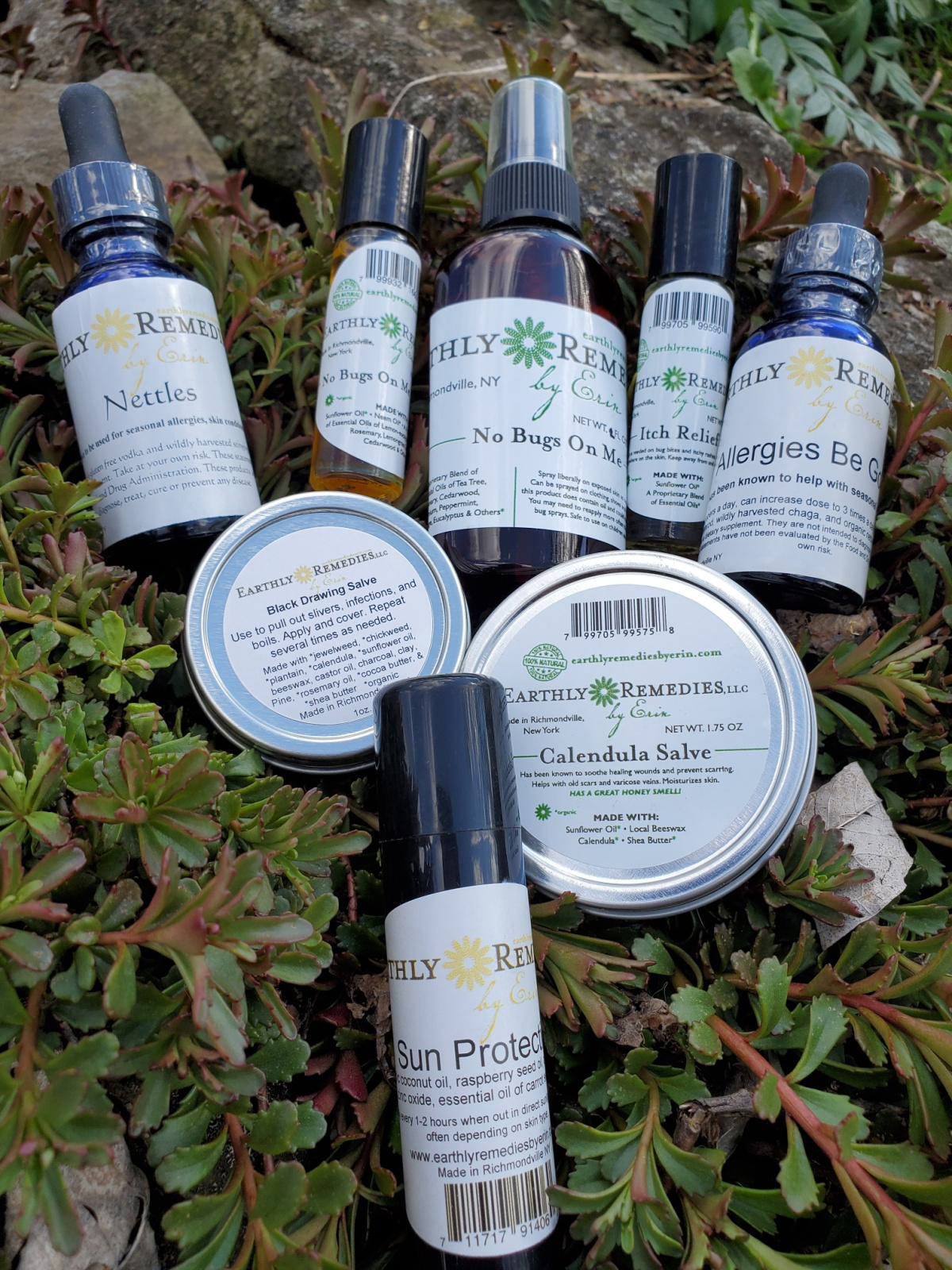 HA: Do you own an herbal business or brand?
Erin Ethier: YES!  I am an herbal company, Earthly Remedies By Erin, that makes plant medicines, botanical skincare, and I also do herbal consultations.
HA: How did your Herbal Academy courses help shape or improve your business?
Erin Ethier: It gave me more confidence in my consulting work. 
HA: If yes, did your Herbal Academy courses help you avoid any potential mistakes while launching your business?
Erin Ethier: It made me more aware of how to present myself in a safe manner, since we are not doctors and cannot act like them. How we sell ourselves as herbalists is everything.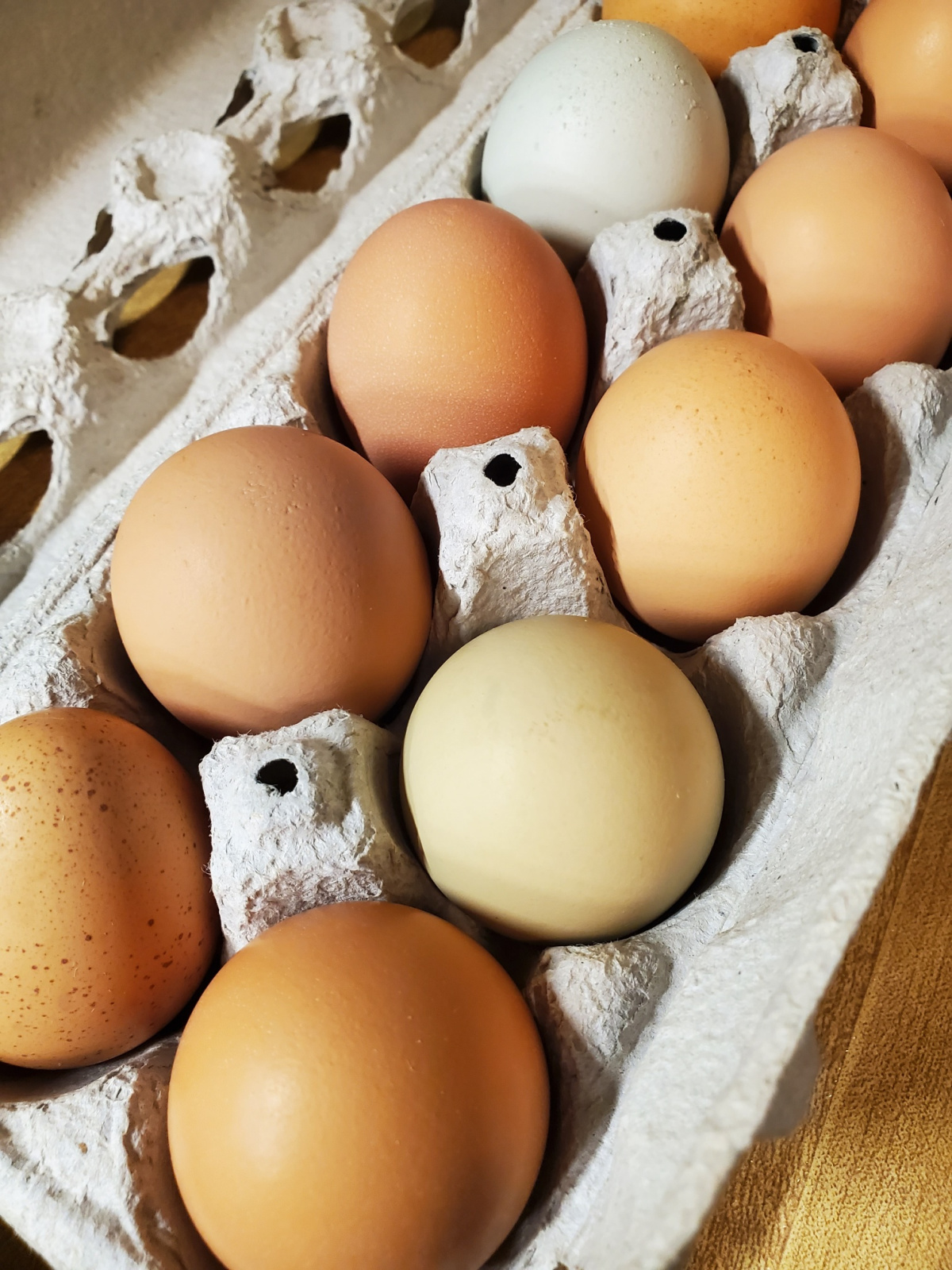 HA: Tell us, what's next for you in your herbal journey?
Erin Ethier: I want to actually get a farm with some property so I can do some more teaching and consulting work. I don't have the space I want and that is my goal. I want to create trails so I can do some more herb walks and identification classes. We want to get sheep and greenhouses so I can extend the growing season of some of the herbs that take longer to grow. I live in Northern New York and things like ashwagandha (Withania somnifera) do not grow well up here unless they are in a greenhouse. 
HA: What were you looking for when you enrolled in your Herbal Academy course that you were not able to find elsewhere?
Erin Ethier: I didn't see a lot of programs that had advanced training, and that was what I was really looking for. I was already trained as an herbalist but I was seeking more information. This program looked like it had a lot to offer and I am glad I took it because I definitely learned a bunch of stuff that I didn't know beforehand. I also liked that this course was reasonably priced and allowed me to move at my own pace.
HA: What did you like most about your Herbal Academy course? 
Erin Ethier: The accessibility and diversity of information. The program and classes were extremely user-friendly and helpful. I didn't have any problems navigating my way around. I was able to print the course material and reading which made it easier to read when not online. If I had any questions someone always got back to me within a reasonable time frame. The information that was offered was good and thought-provoking. I won't lie, the chemistry chapter was a bit rough, but that isn't my favorite part of herbalism, even though knowing it is extremely important.
HA: Do you enjoy the Herbal Academy online community? If so, what specifically do you enjoy?
Erin Ethier: I do actually. I like the Facebook group that is specifically for Herbal Academy students. I like to see what questions people have. Some are questions I can help answer and others are ones that I like to see the responses to in order to get ideas from other practitioners.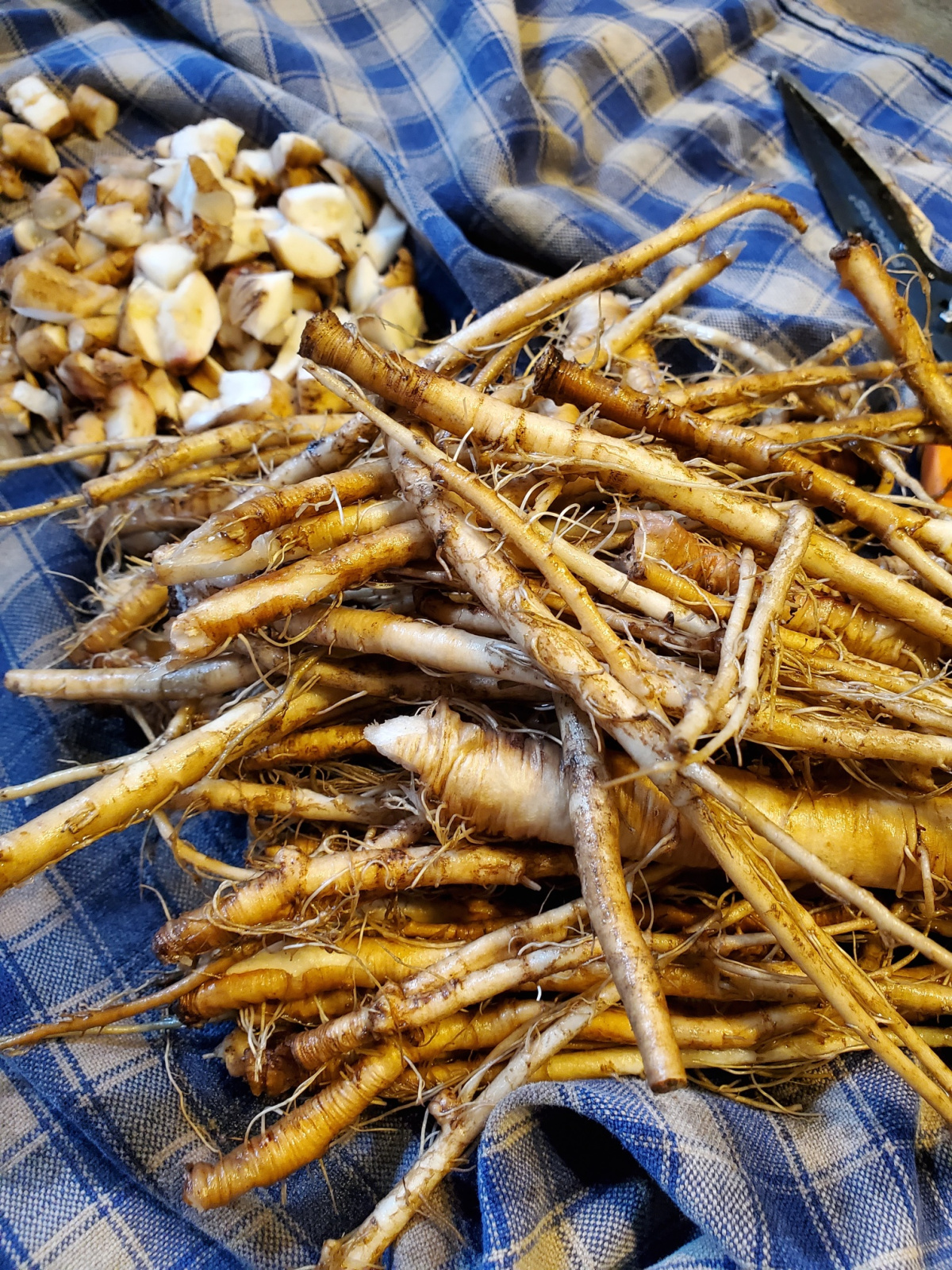 HA: How has your herbal education deepened your connection with nature and the seasons? 
Erin Ethier: I am not sure that it deepened my connection with nature. I am pretty in step with nature and spend as much time outside as possible. I like to be amongst the plants and the trees; it is where I feel the most happy and connected just in my everyday life. It is what grounds me. I pay tribute to nature by offering something in return for my harvest. Either dried herbs (like sage), rocks, or shells. Something to say thank you to the mother and to express appreciation for what she has to offer. 
HA: How has your herbal education deepened your connection with your personal health and well-being?
Erin Ethier: I was diagnosed with MS about 18 years ago after my oldest son was born. That was when this journey started for me, granted I had been using herbs beforehand but not to the degree in which I wanted to. Herbs have taught me how to trust in the process and how to listen to my body. I never did that before, but slowly as I gained more knowledge and more information through different herbal programs and different teachers I learned to better listen to my body. I became more confident in the power the herbs hold, and in their ability to in fact help us. I feel extremely connected to herbal medicine just through my own life experiences and how it has shaped my own health and that of my family.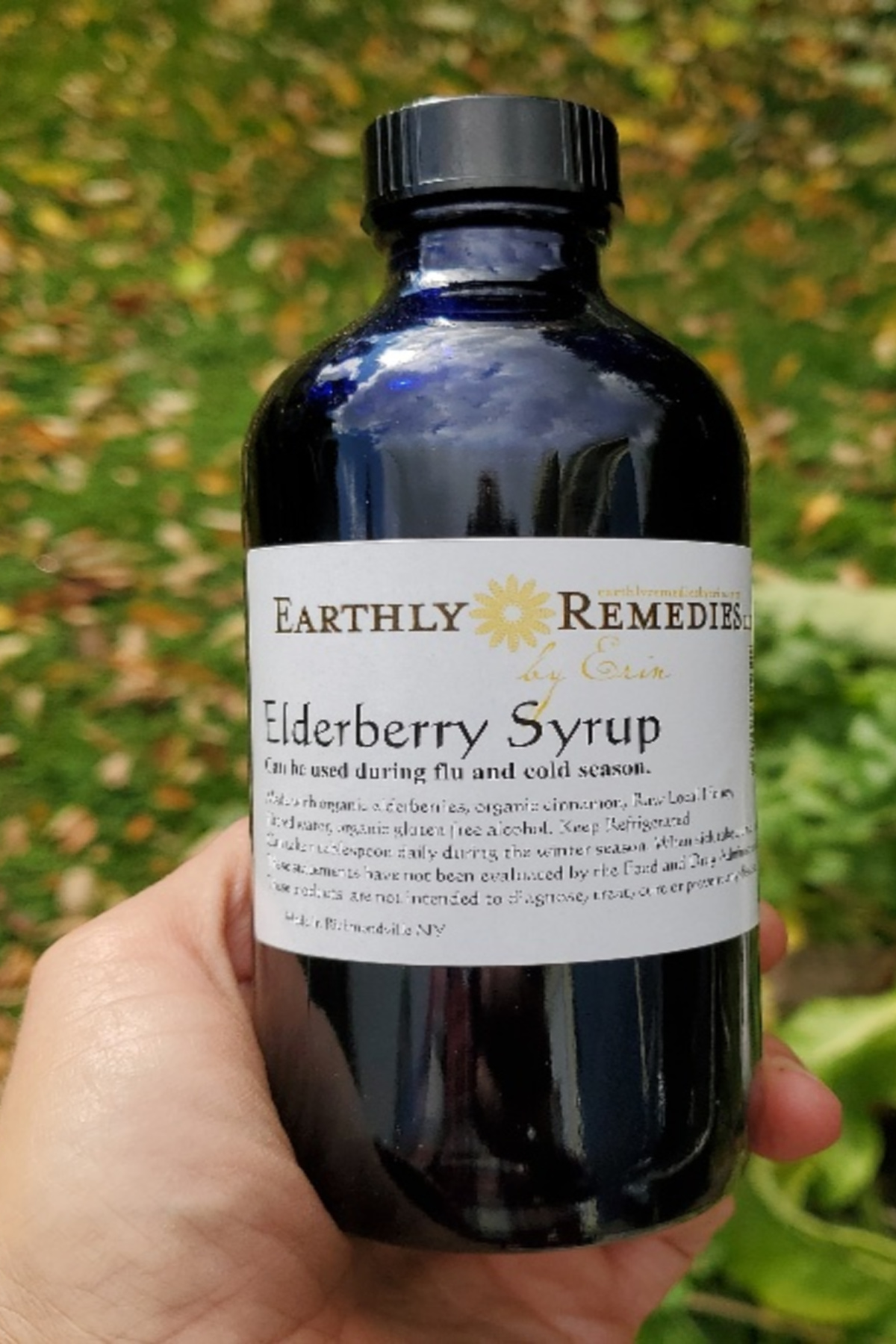 HA: Do you feel empowered by your herbal practice? If so, how?
Erin Ethier: Yes absolutely. I have seen so many people come to me in a state of fear and concern only to turn around and feel empowered and less stressed. They call and tell me that the herbs are helping them and that they too are believers. I love to teach and talk about herbs. I find I do it in just regular conversations. It has become a part of my life. I have been able to offer a sliding fee scale so money doesn't have to be an issue for folks that can't afford it. I feel everyone has the right to have access to herbal information and knowledge. 
HA: If you were an herb, which herb would you be?
Erin Ethier: I would be calendula. It is my favorite. It's the color of the sun and it represents sunshine, warmth, and healing to me. I am attracted to the sun; it is my element and I am like a chameleon constantly seeking it out. I think it is because of the healing properties that they both portray. Who knows, but calendula is the herb I would be! 
HA: Has your herbalism experience encouraged you to learn and explore other related niches, like botanical crafts, gardening, natural dying, aromatherapy, etc?
I am an avid gardener and grow most of the herbs that I work with. I was fortunate enough to have a mom who was a plant science major, so plants weren't something foreign to me growing up. I also had who I called my second mom. She owned a dried flower business and grew most of her flowers. I had the benefit of working with her for a few years when I was younger. I think subconsciously this passion for plants grew inside of me without me even realizing it was happening.
HA: Do you have any rituals or traditions surrounding herbalism that you would like to share?
Erin Ethier: My biggest is just saying thanks to mother earth when I harvest from her. I give my offerings as I said before, things like sage, rocks, and shells. There are also other natural things I have collected over time that I give back as my offerings. I do a lot of tree hugging as well. It grounds me, especially during the winter when my hands can't touch the soil or dirt.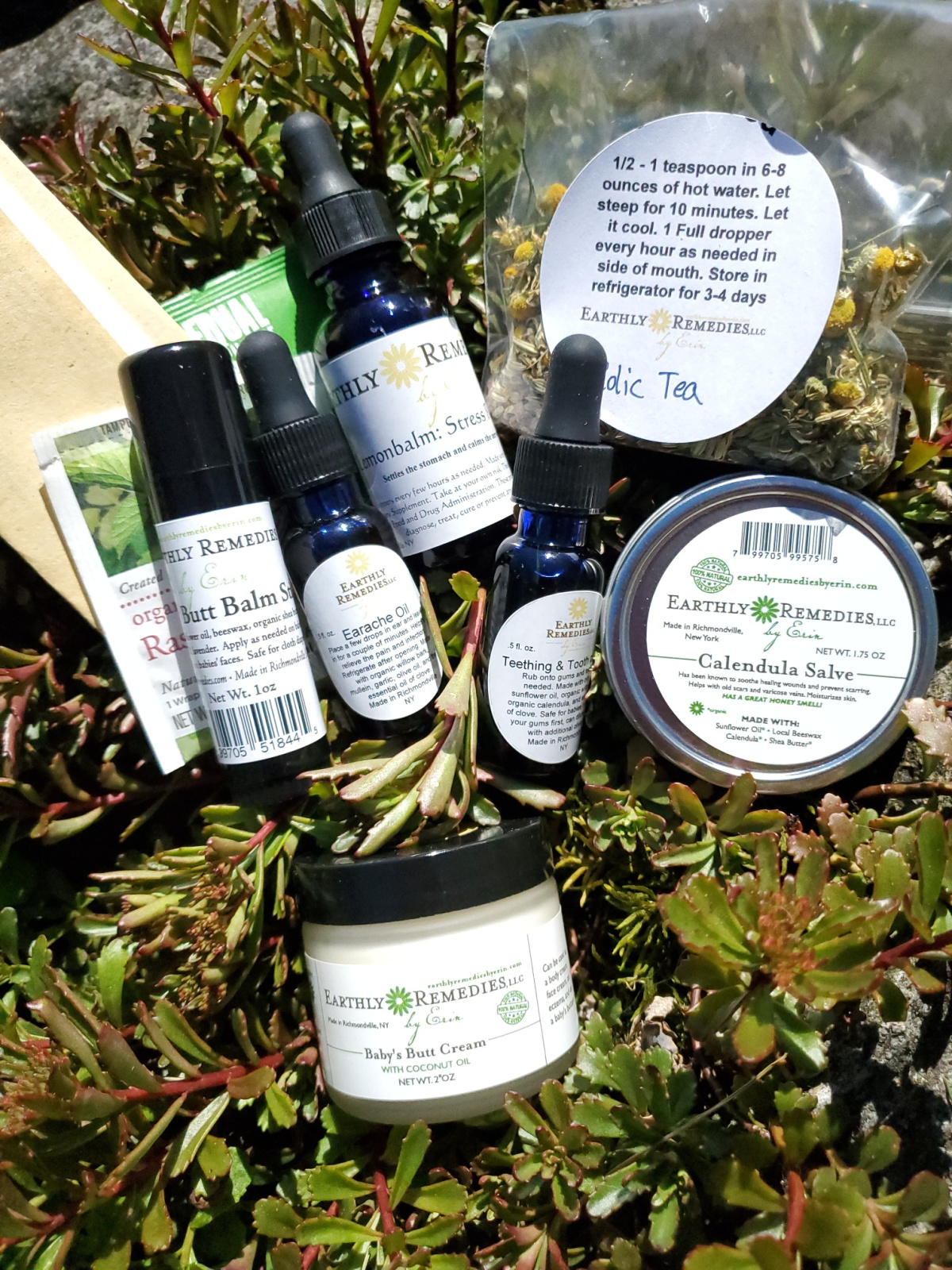 HA: What is the biggest way that herbalism has brightened your life?
Erin Ethier: I think through the people and friends that I have met. I have become connected with some pretty amazing people. I have been able to create some great working relationships with other business owners and we have been starting to collaborate on products together. 
HA: How do you find yourself incorporating herbalism into your daily life?
Erin Ethier: Teas, broths, soups, food. I cook with herbs. I help to treat my family. I like to keep them healthy. I teach my kids about herbs even if they aren't aware of it. 
HA: What is the biggest challenge you face in your personal or clinical herbal practice?
Erin Ethier: Space is my biggest challenge. Lack of space that is. We don't have a lot of property and I don't have a good space for seeing clients and making products. When covid hit, that made things a bit worse as I had to share what working space I had with my family. We have adjusted and made things work but it is still a challenge some days. We are actively looking for more property and a different place to live. Another challenge was that at the beginning of my journey I had a hard time finding a teacher that was close to where I lived. I had really young children when I decided to jump headfirst into all of this, and leaving to go away to participate in a program wasn't an option for me. It honestly wasn't until a few years ago that I found myself a mentor. And granted, I was well into my herbal studies and knowledge. But having someone to bounce ideas and questions off of is so amazing. 
HA: Which herbalism teachers, authors, or peers do you find most inspiring, and why?
Erin Ethier: My teacher, Marguerite Uhlmann-Bower, is an amazing teacher. She was also an RN and has a different perspective on things that most of us don't understand. Learning from her has truly been inspiring. Rosemary Gladstar has been another true inspiration and I love her books and teachings, 7song is also a remarkable source and I love that he shares so much and has a bunch of free literature on his website.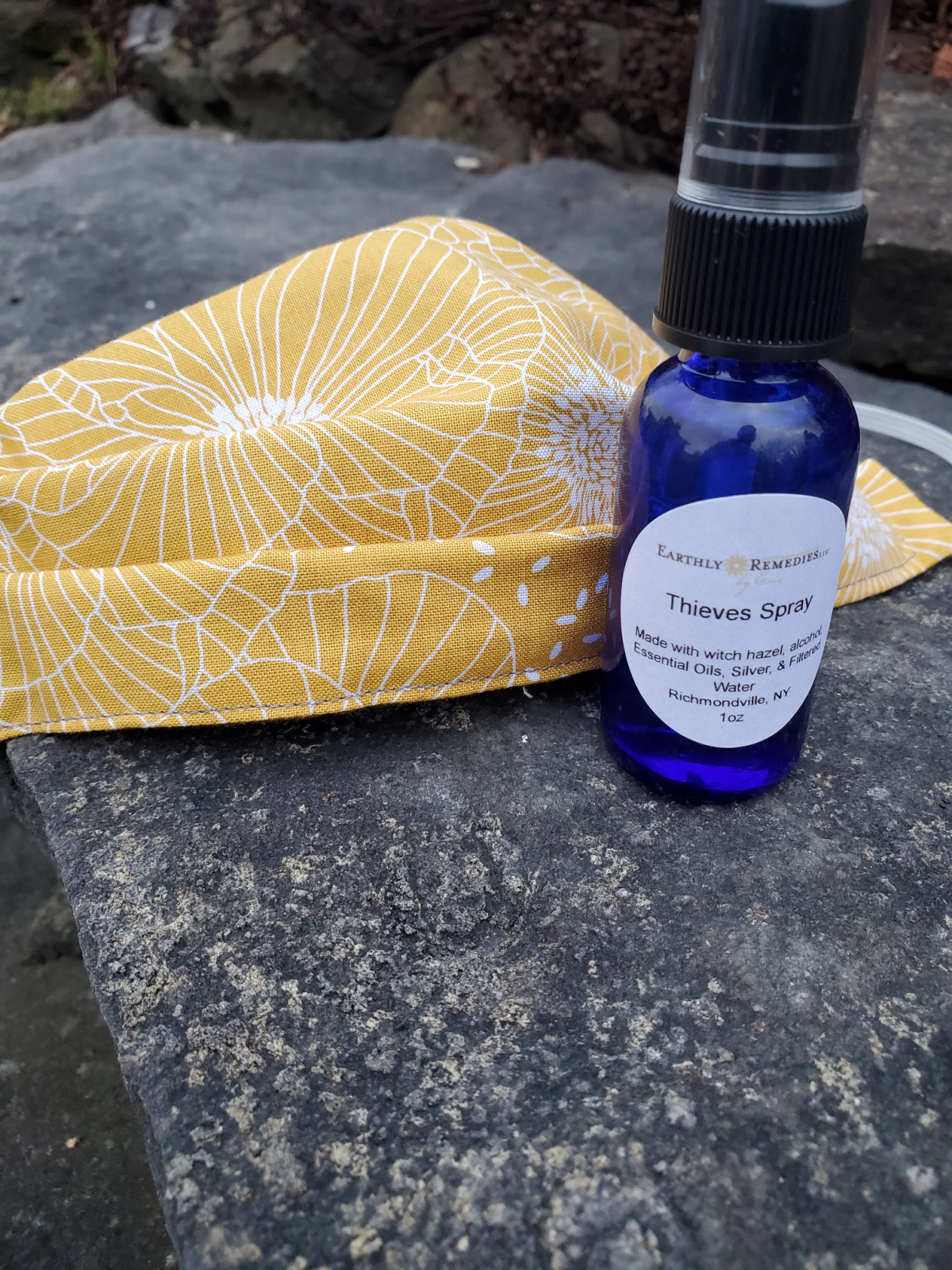 HA: What is your favorite herbalism resource (book, podcast, movie) and why? 
Erin Ethier: I just read Mary Blue's Herbal Foundations and for a beginning herb book, I thought it was fantastic and one of the better ones that are out there. I have read a lot of books by Rosemary Gladstar, Matthew Wood, Stephen Buhner, Susan Weed, David Hoffman, Nancy and Michael Phillips. I currently follow 7song and read a lot of his writings and teachings. I am also part of a mutual aid herbal group in NY and most of the folks I have never met, but yet we send messages back and forth with herb requests and information requests or for classes and job opportunities. It has been a good group to be a part of. 
I love the Herbal Academy's Herbarium and recommend it to all my students because it is such a great source of information. I spend a lot of time reading different herbalism books. Everyone is different and everyone has a lot to offer. I like to see the different perspectives and how and why different herbalists use herbs the way they do.
HA: If you could provide any tip or encouragement to those just starting their herbal studies, what would it be? Erin Ethier: Stick with it. This journey is a lifelong journey.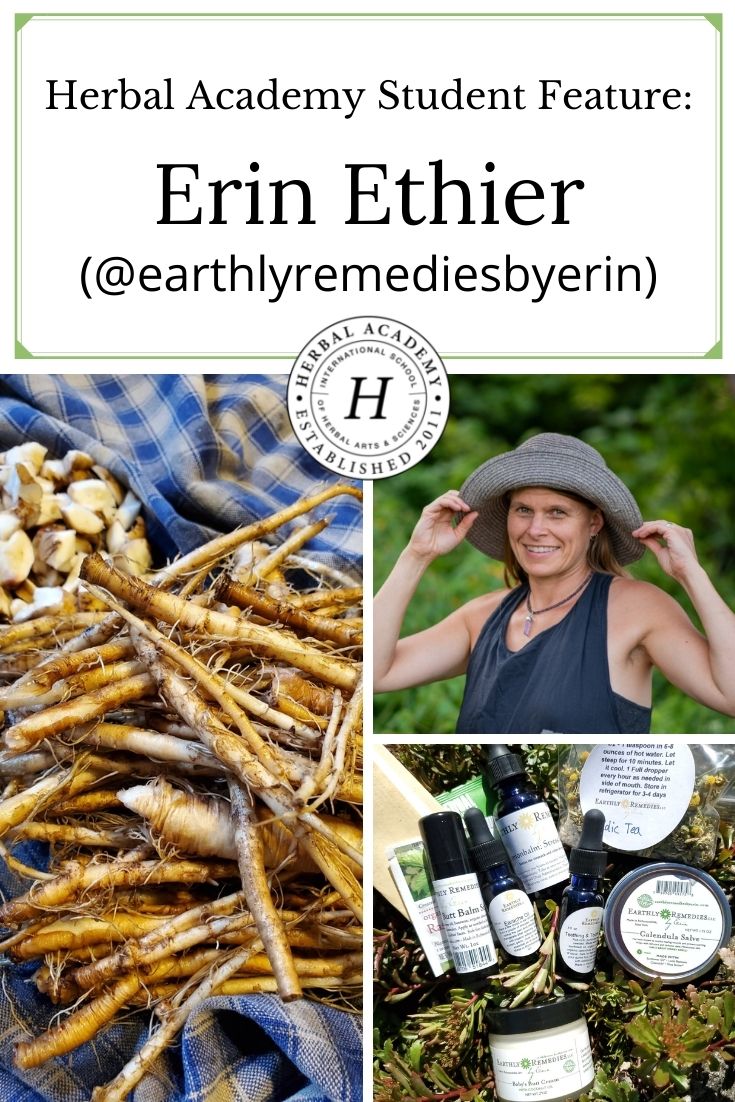 Stay tuned for the next installment of our Student Feature Series with Ryan Garbe @luxelocksbyryan.
Read past student interviews with:
Kendra Payne (@the.herbal.scoop)
Caitlin Frazier (@TheLocustsandHoney)
Chelsea Stephens (@wildflowerandtherose)
Katie Woods (@ritual_skincare)
Alyson Morgan (@AlysonSimplyGrows)
Cat Seixas (@TheOliveTreesAndTheMoon)
Inspired by Erin's herbal journey? Further your own journey today by perusing our online herbal courses.
Photo credit: All images in this post are by Erin Ethier.