DISCOVER the HOLISTIC CANCER CARE COURSE
Take a deep, reassuring breath knowing that you have a robust collection of holistic cancer resources in one easy-to-access location! This online, self-paced course combines clinically backed research with thoughtful guidance from holistic cancer practitioners and doctors, integrative nutritionists, experienced clinical herbalists, and compassionate caregivers to support you wherever you are on this difficult road. Learn how to nourish your body and spirit in conjunction with the treatment plan that you and your experienced medical team have selected, and so much more…
ONLINE HERBALISM COURSES
Thousands of students are enrolled in the Herbal Academy's courses at any given time. Join our ever-growing community – there's a program designed just for you, at any experience level! With your enrollment you will get immediate access into your course (even with a payment plan), an invitation to join our student-only Facebook community, the option to choose your start date, a certificate of completion with your graduation, and discounts to Mountain Rose Herbs, Bulk Herb Store, and other great herbal businesses!
Coming Soon: the BUSINESS HERBAL COURSE!
We are pooling our experiences, expertise, and proven processes into our Business Herbal Course to offer you this very step-by-step guide to creating an herbal business startup. You are in for an amazing discovery journey in our brand new course, the Business Herbal Course!
BROWSE HERBALIST PATHS
Choose Your Path!
There are many ways to practice as an herbalist. You may strive to become a community herbalist –the one that people seek out when they have questions about how to use herbs in support of illness. Maybe you prefer to stay a little closer to home where you can put your herbal knowledge to good use by helping family and friends. You may choose to be a grower. Maybe your heart is leading you to open an herb shop, develop a natural product line, or become an herbal practitioner.
We know you desire an education that can bring you through to your unique place as an herbalist. We here at the Herbal Academy have had the same calling at one time in our lives. We understand the many steps that can help direct you on your individual quest.
Whether you are looking into herbalism as a hobby or personal endeavor or preparing for a career, we have designed herbalist program packages to suit your path and your educational needs!
Our Herbalist Path Packages bundle multiple programs together at a discount, saving you money on your enrollment. View the Paths below…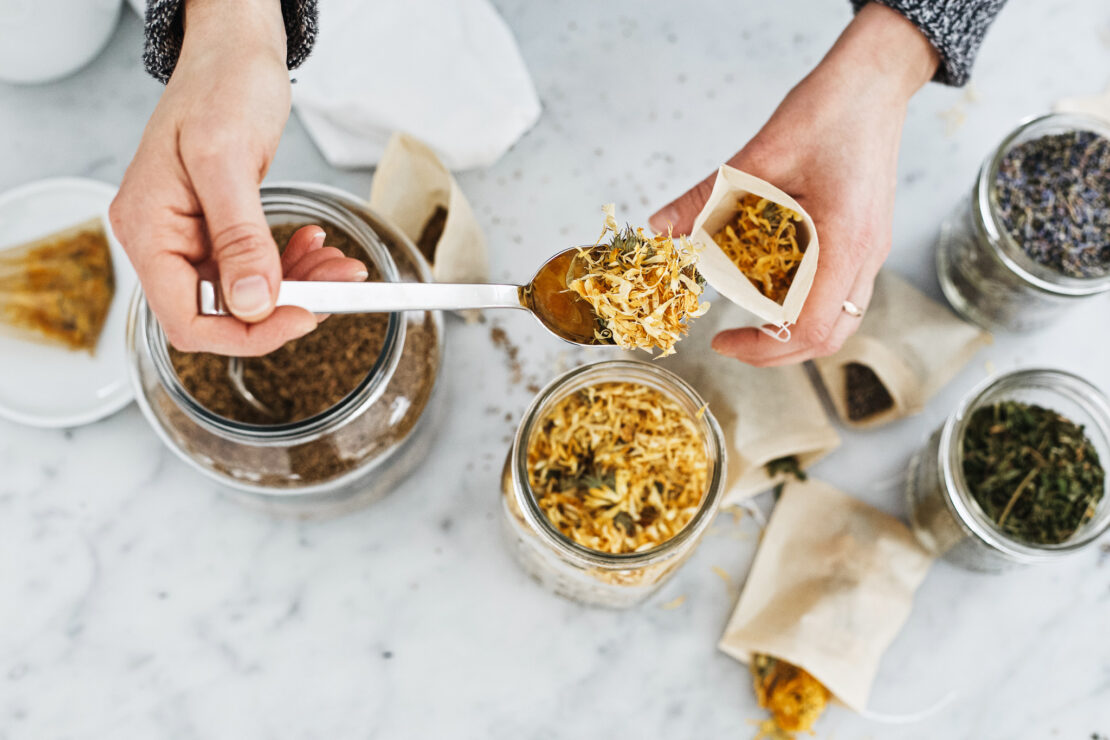 HERBALIST PATH PACKAGES
Which path best fits you and your career goals? These Herbalist Path Packages will help guide you through your course enrollment process!
By enrolling in multiple programs at once using a Path Package option, you will get a discount on your registration.
All packages include the same benefits of enrolling in individual herbal programs.
HERBAL SHORT COURSE COLLECTION
Welcoming the Herbal Academy's newest addition, the Herbal Short Course Collection.
These programs are designed to dive in deep into specific herbal topics such as
foraging and wildcrafting, crafting herbal ferments, and creating an herbal materia medica.
REGISTER for the brand new MASTERING HERBAL FORMULATION COURSE!
There is artful beauty and science to crafting herbal formulations, and anyone can learn how to develop perfect herbal tea and tincture formulas with some practice and study! Let us coach you through the craft in our thoughtfully designed, brand new Mastering Herbal Formulation Course! Study under your trusted Herbal Academy teachers, and you'll soon graduate from a recipe FOLLOWER to a recipe DEVELOPER! 
EXPLORE THE NATURAL PERFUMERY COURSE!
A true breath of fresh air, this program will empower you to form a new type of relationship with plants—a relationship that lets the plants speak for themselves with woodsy whispers, herbaceous harmonies, and smoky secrets. As the conductor of this olfactory orchestra, you will blend, infuse, tinker, and spritz your way to custom scent combinations for you, your herbal product line, and everyone on your gift list.
GIVE THE GIFT OF EDUCATION
Gift Certificates are available for our herbal programs!
Surprise your loved one with a gift certificate to one of the Herbal Academy's online educational programs. Choose to send the registration code directly to the recipient or send it to yourself for a special surprise. Easy downloadable certificate templates are available for gifting!
Shop Gift Certificates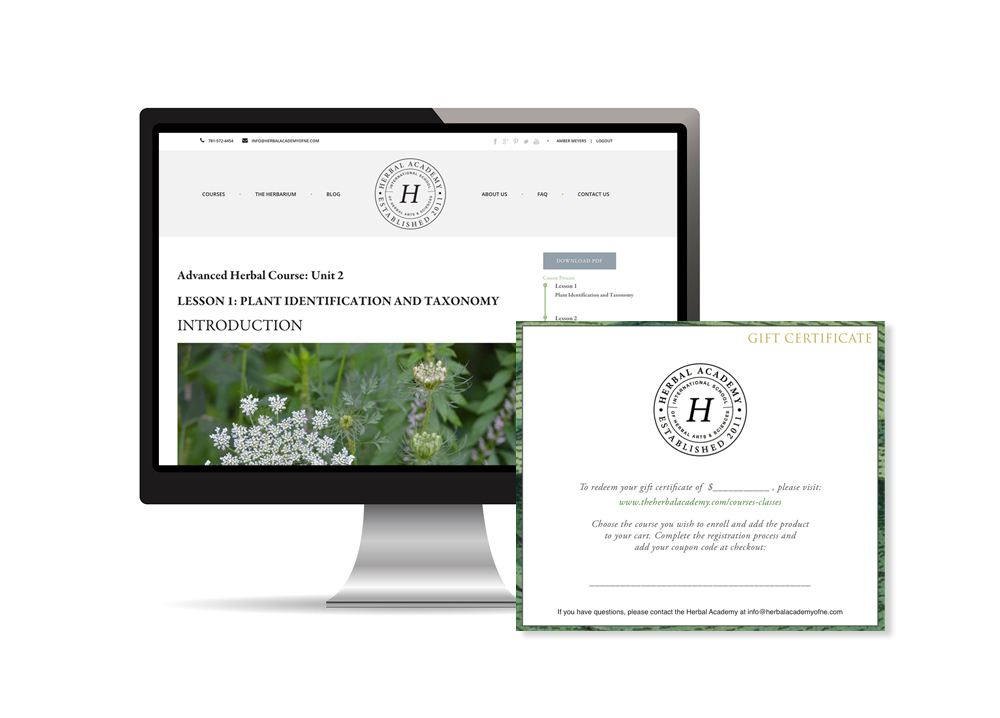 © COPYRIGHT THE HERBAL ACADEMY