The Foraging Course
The Foraging Course
Have you caught the foraging bug? Are you eager to create wild plant-based, soul-soothing, immune-boosting recipes and fill your apothecary shelves with hand-harvested botanicals? Sound amazing? It absolutely is! The Foraging Course will get you started foraging wild edibles and herbs safely, ethically, and sustainably. 
Join us in this pursuit and learn important guidelines for harvesting wild plants like nettles, burdock, dandelion, purslane, yarrow, chickweed, and so many more. You'll gain instructional tutorials for using wild-harvested botanicals in nutritious and delicious cuisine and essential herbal preparations for your apothecary. 
Discover commonly foraged edibles and wild herbs in class with 24 in-depth plant monographs, 48 recipes, and guided videos. This 5-lesson roadmap will be your inaugural crash course into foraging—nothing lightweight about it! We will guide you all the way from planning a foraging adventure to preparing your wild harvest. Absolute beginners, we've got you covered, and experienced foragers there's plenty here for you, too!
Description
The Foraging Course is designed to provide you with a solid foundation for safe and sustainable botanical foraging of wild herbs and edible plants. We'll take you from field to apothecary and forest to fork as we explore all of the fun ways to prepare wild dishes and herbal preparations in this inaugural 5-lesson crash course into wild foraging!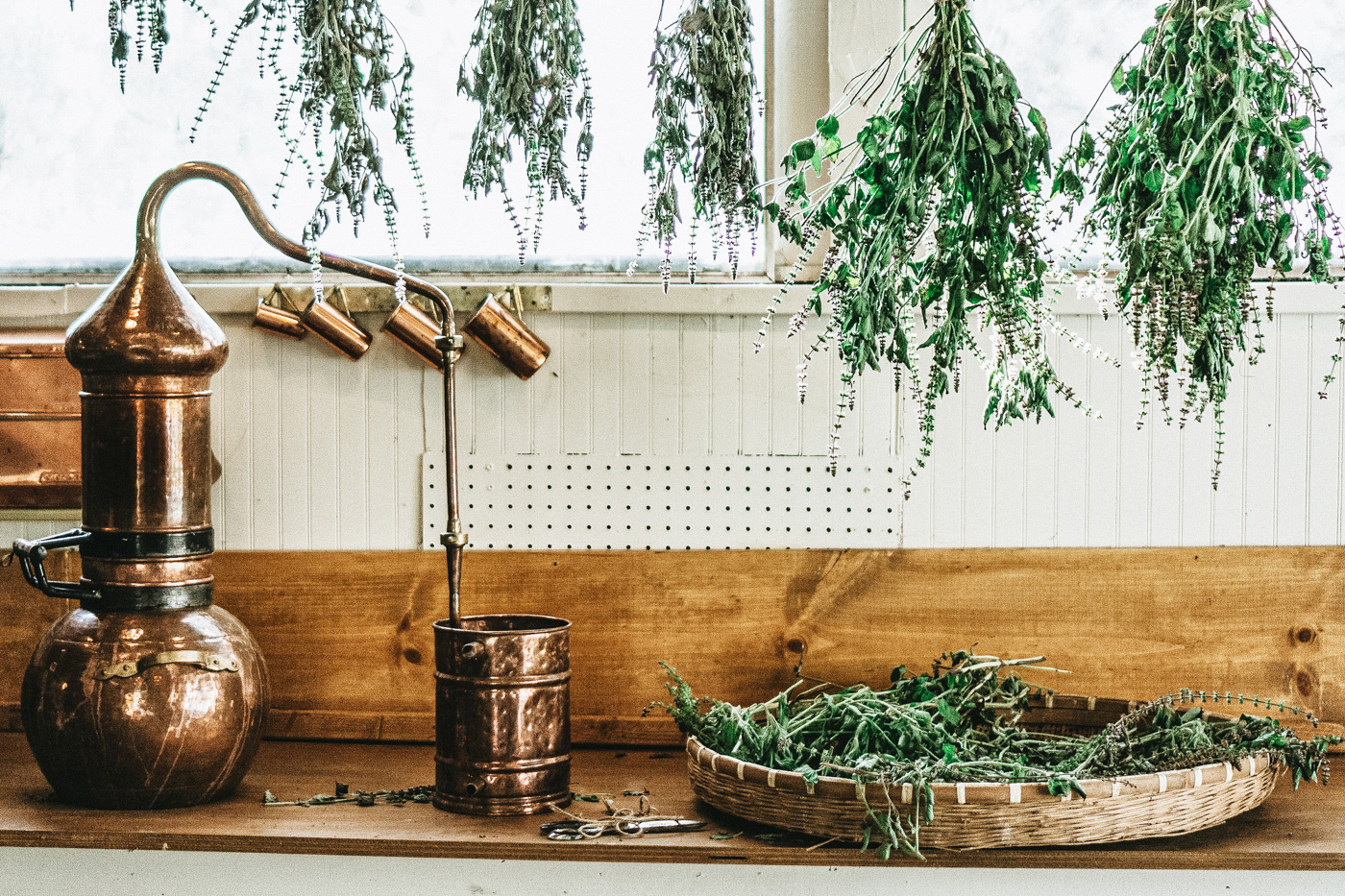 Join us in this grand pursuit to learn all about harvesting wild plants from springtime beauties such as nettle, violet, and chickweed to summertime showstoppers like yarrow, mimosa, and mugwort, not to mention fall favorites burdock, yellow dock, and rosehip. Dozens of wild botanicals will be explored in detail throughout the program, encouraging you to hit the forests and fields on your foraging adventures and make the most of your harvest through handcrafted herbal preparations and plant-based, good-for-you recipes!
Learn about everything from how to dig up wild roots to how to turn freshly picked flowers into teas, syrups, and extracts. You'll discover lots of fun facts about our favorite wild edibles and herbs along the way! For each of the 24 plants covered in the course, you'll get an in-depth monograph with identification tips, harvesting techniques, safety information, and lots more. We've also included a couple of recipes for each plant so you have a variety of options to choose from when it comes to deciding just what to do with your basketful of rose petals, your bucketful of burdock roots, and your armful of pine boughs.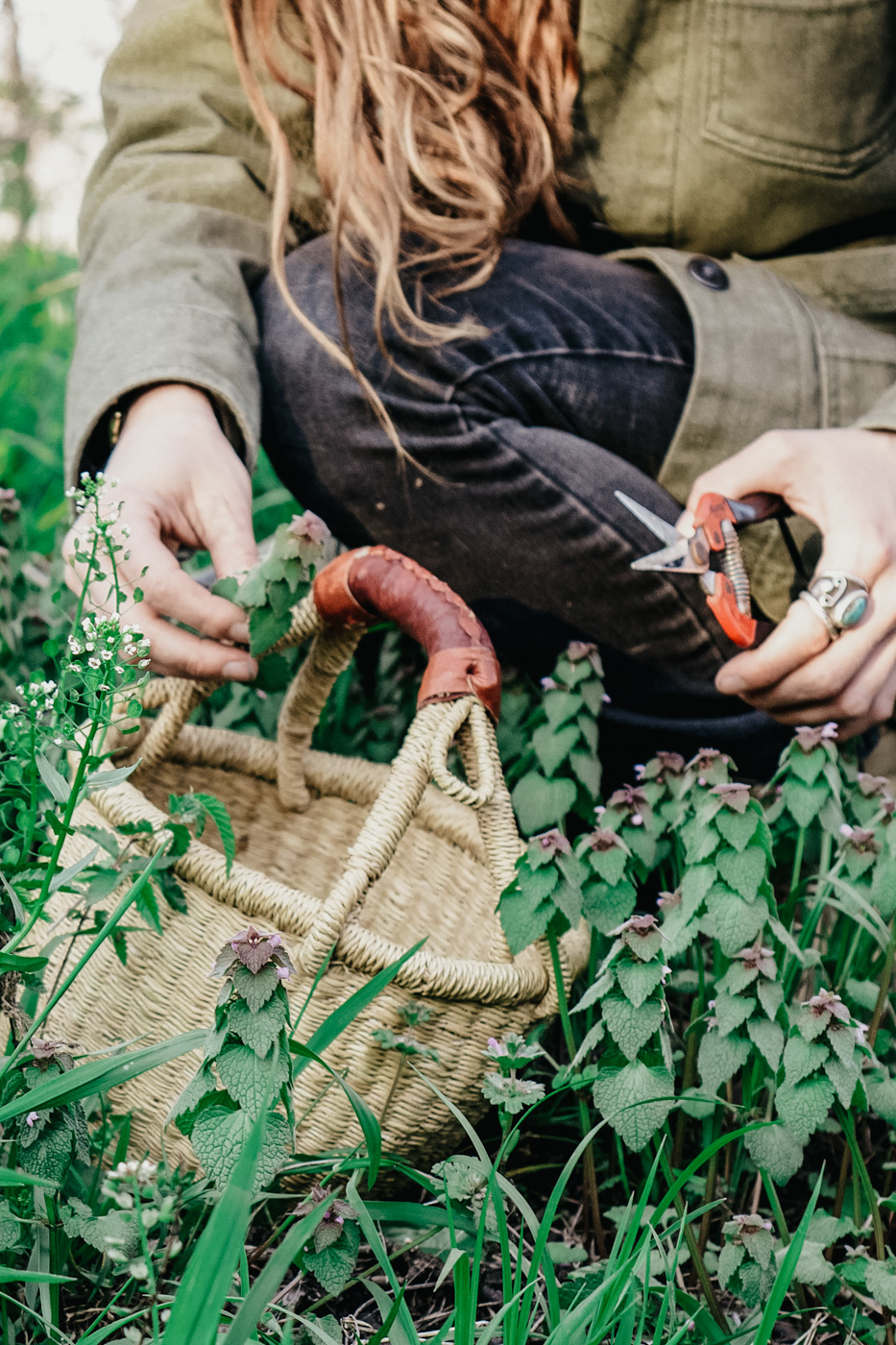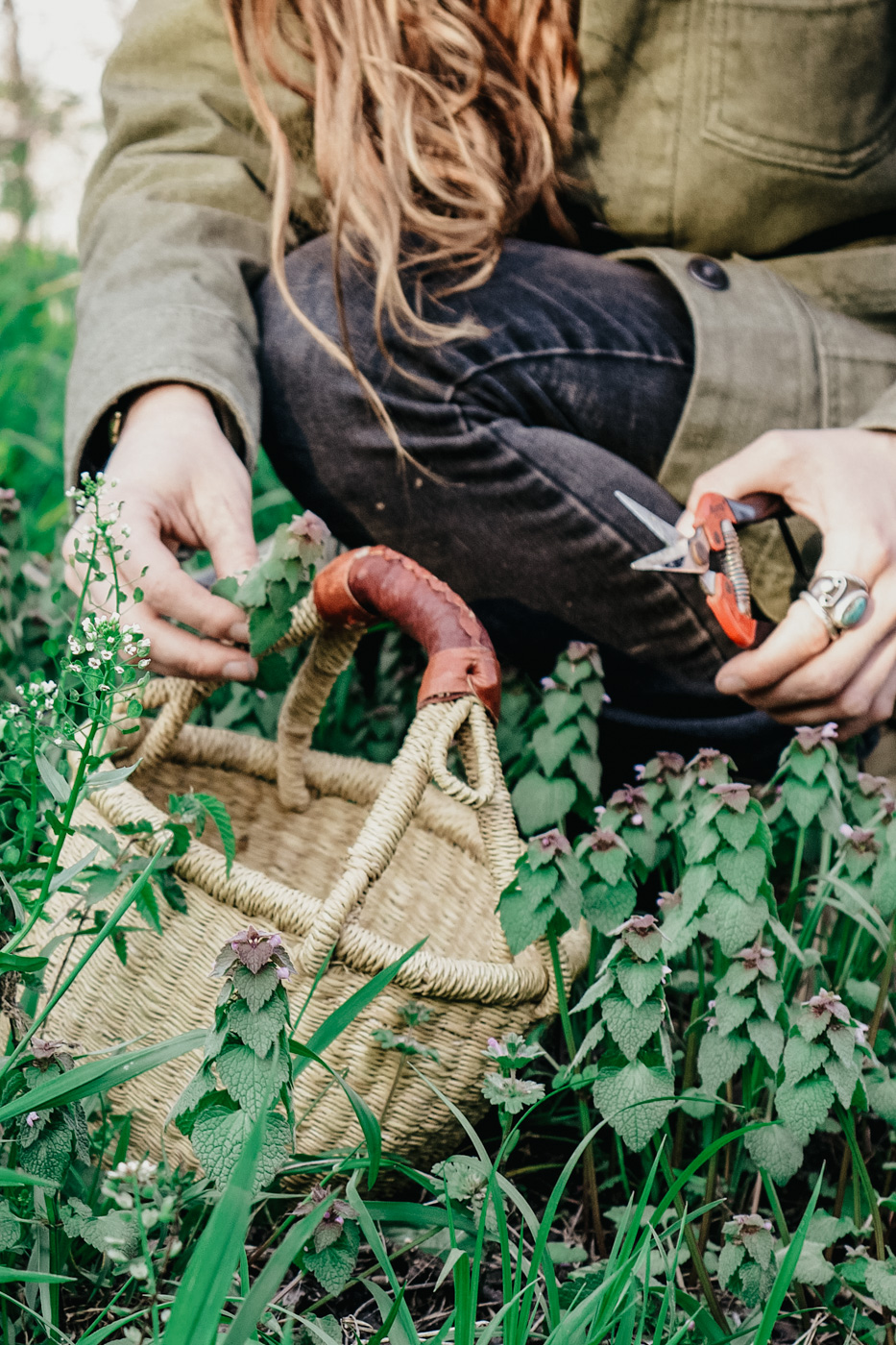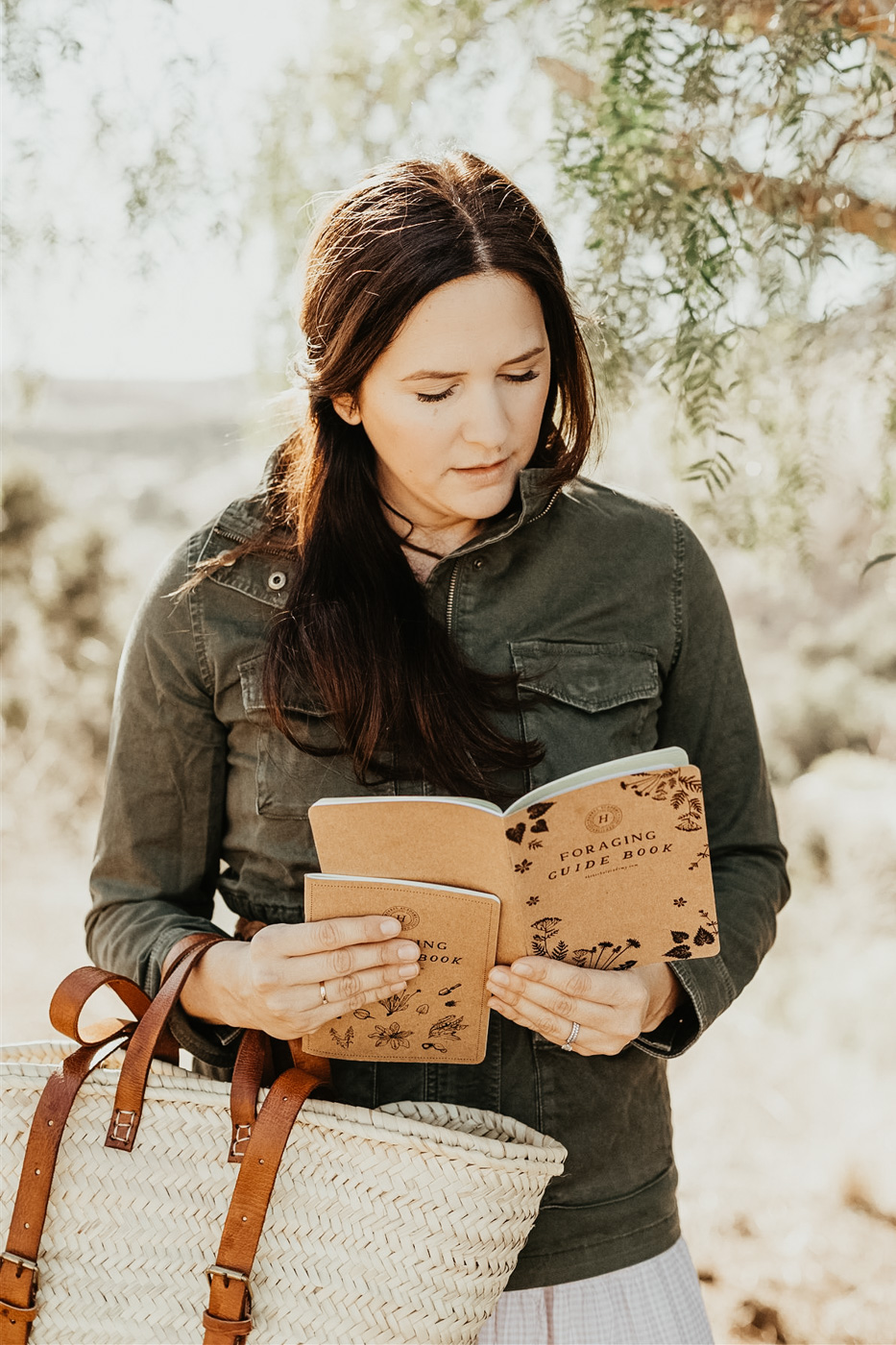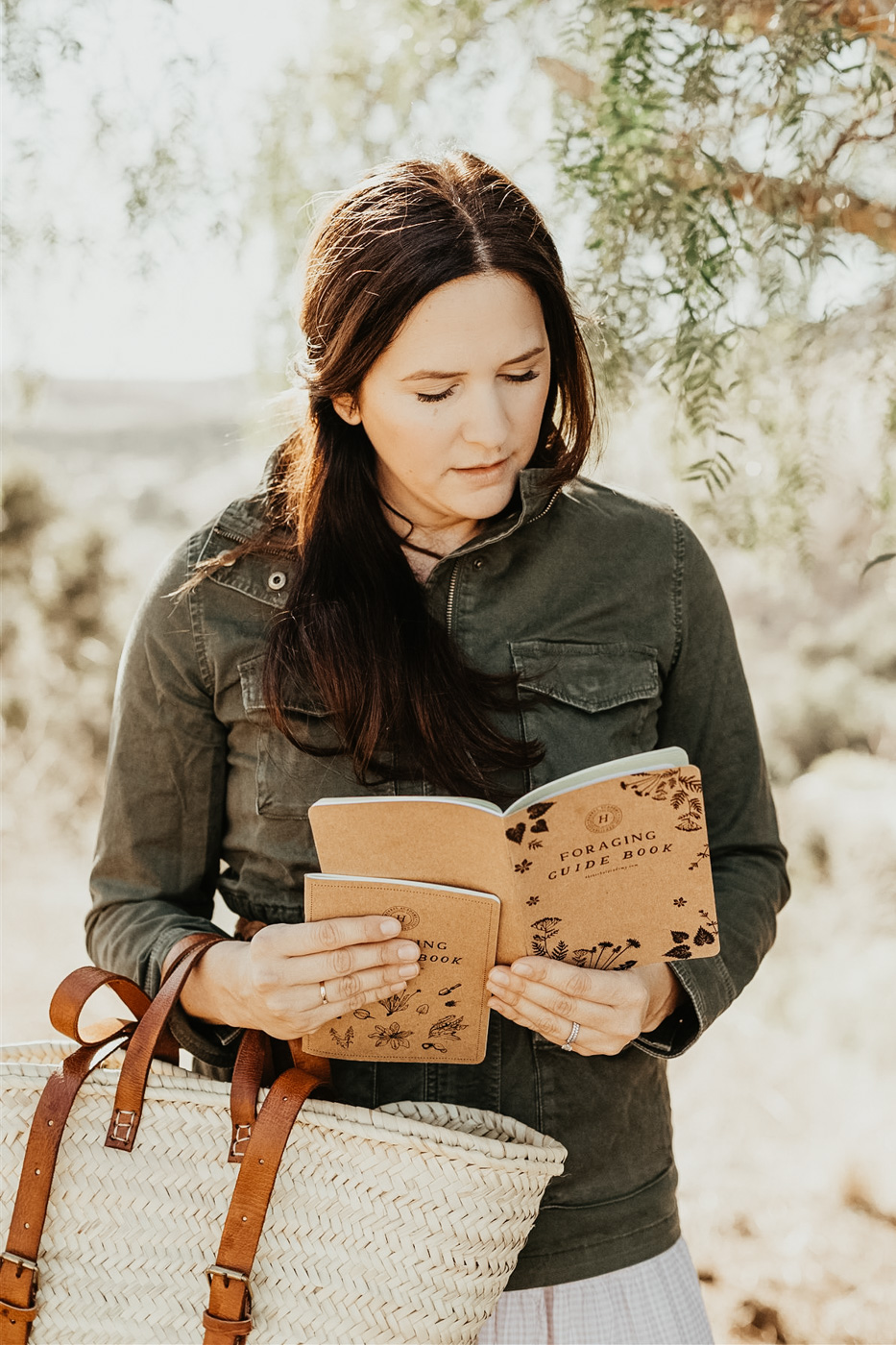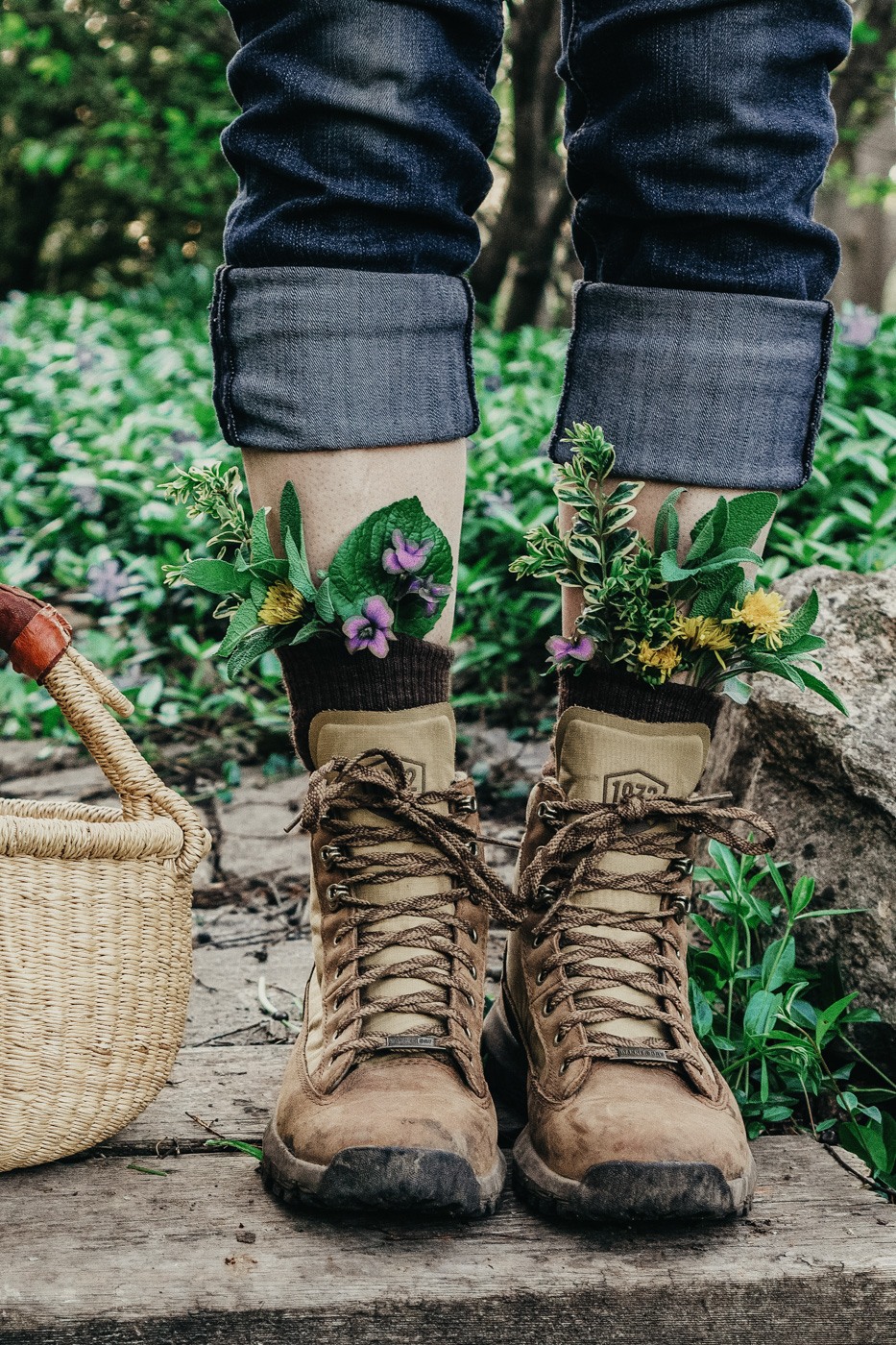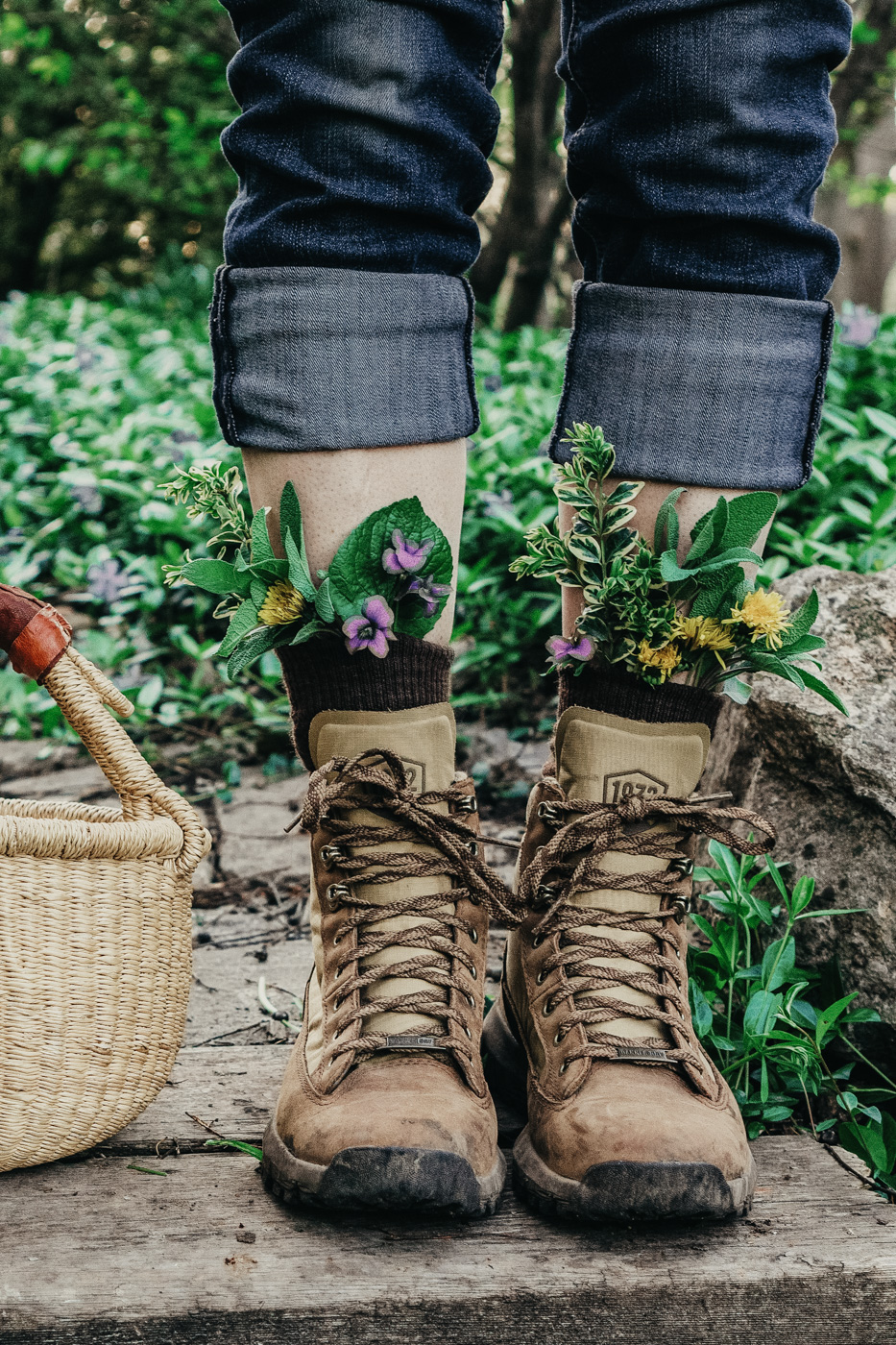 Before the advent of agriculture, our ancestors were hunter-gatherers, relying on what they brought home in their baskets to keep them alive and well. Foraging is a way to return to those ancestral roots, and relearn what our ancestors knew: that nature provides an abundance of botanicals that can be consumed for sustenance and wellness.
By the end of The Foraging Course, you will not only be brimming with knowledge about these commonly foraged wild botanicals, but you'll also have the tools you need to further expand your knowledge of wild plants and continue bringing them into your kitchens and onto your apothecary shelves.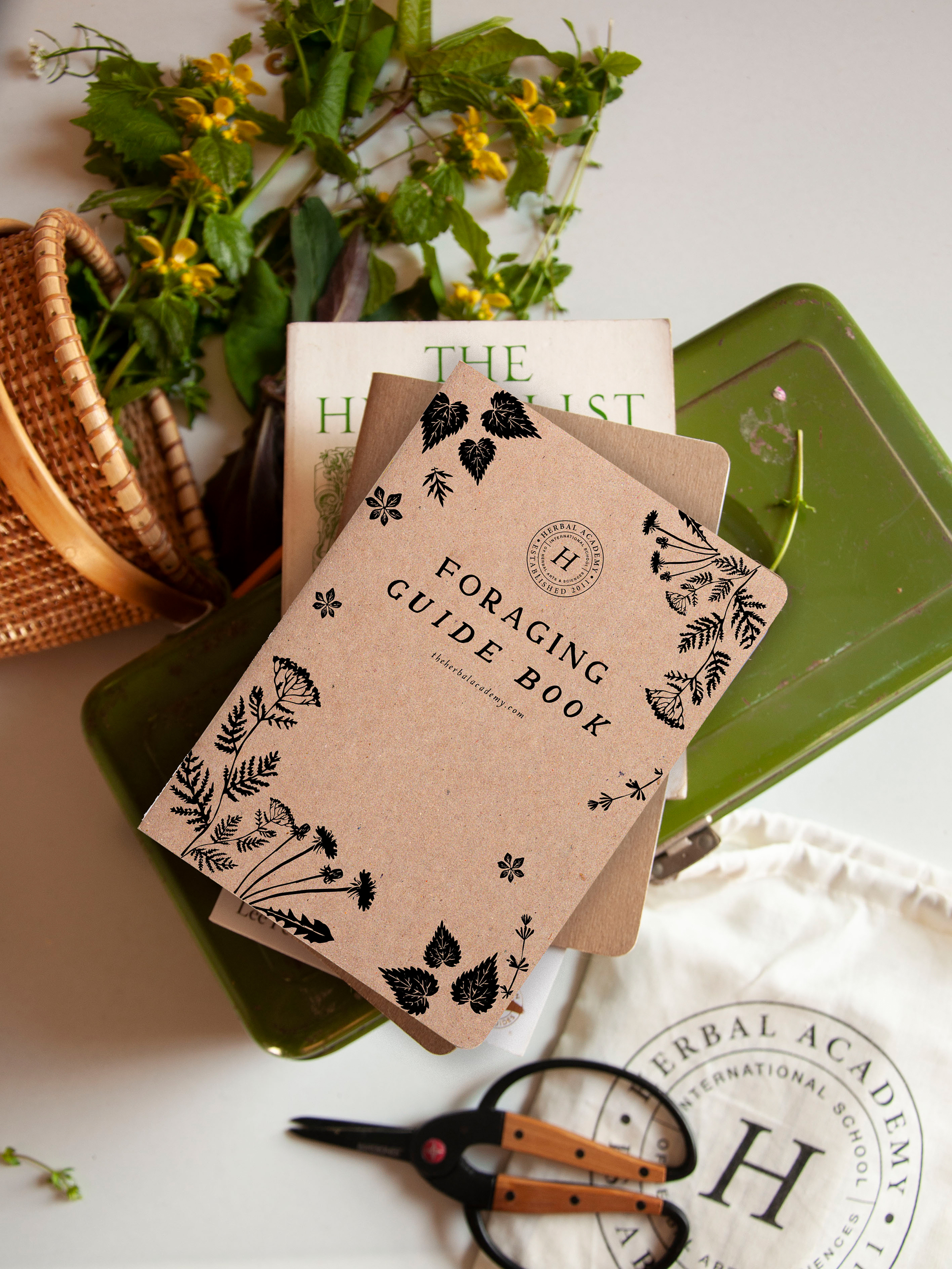 UPGRADE THE FORAGING COURSE ENROLLMENT WITH THE FORAGER'S POCKET GUIDES
You will soon be exploring the fields and forests, filling your foraging basket with your wild harvest! Every forager needs to keep a record of their findings, and the Forager's Pocket Guides will keep your adventures and plants organized in the best of style! 
Upgrade your enrollment with Forager's Pocket Guides, a set of two 5×7" pocket-friendly books, the Foraging Guide Book, complete with identification and harvest tips for 23 commonly foraged plants along with other useful foraging resources, and the Foraging Record Book. With these two handy pocket guides, you'll have the information you need and record-keeping capability close at-hand!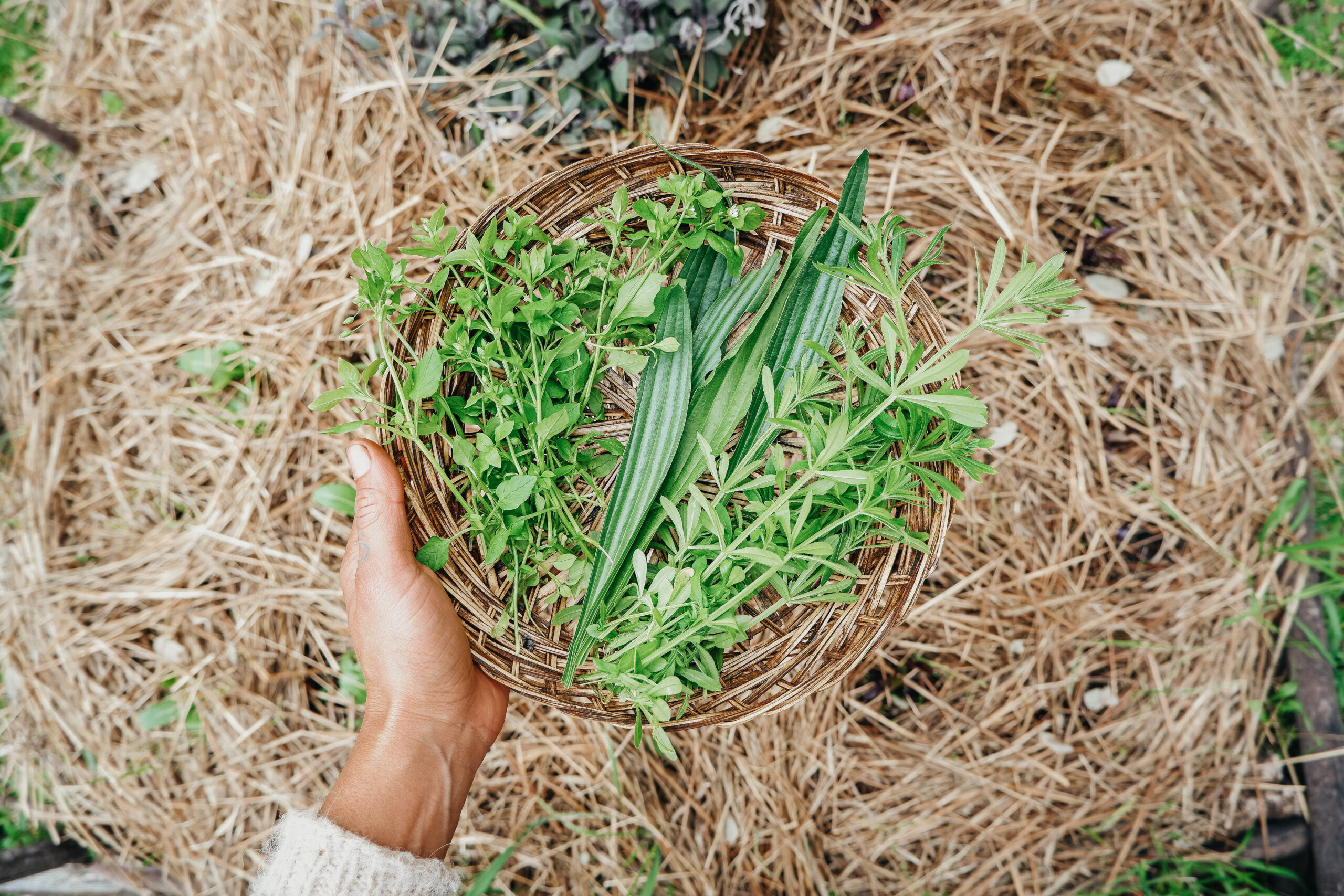 IN THE FORAGING COURSE YOU WILL DISCOVER:
THE FORAGING COURSE MINI COURSE OUTLINE: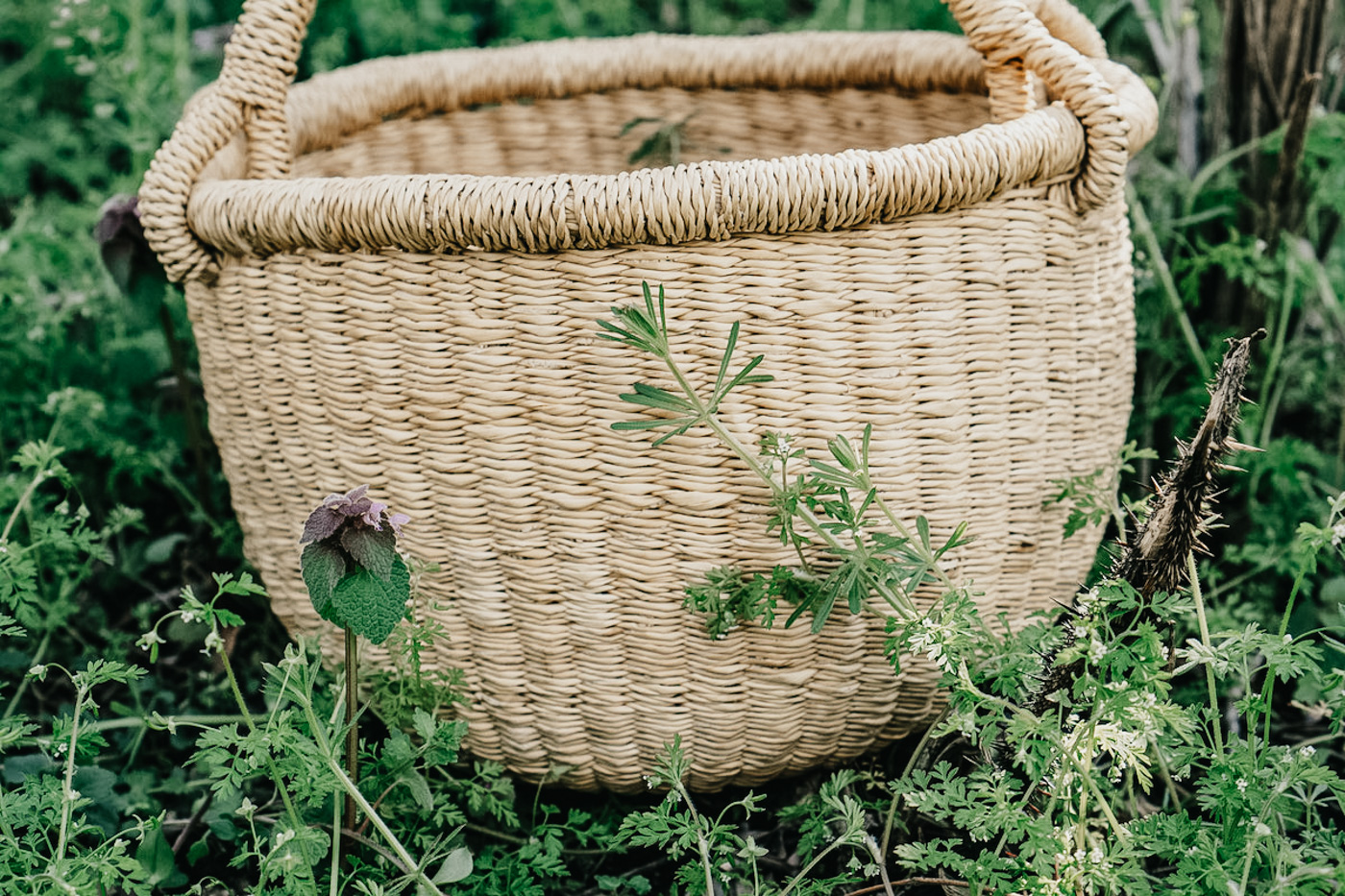 LESSON 1: Introduction To Foraging
Get inspired! It's time to start your foraging adventures, and we will guide you in doing so safely. Learn all about the benefits of foraging, ethics and sustainability, safety considerations, and harvesting tips and techniques. Discover the tools you'll need and considerations you'll need to make before heading out the door.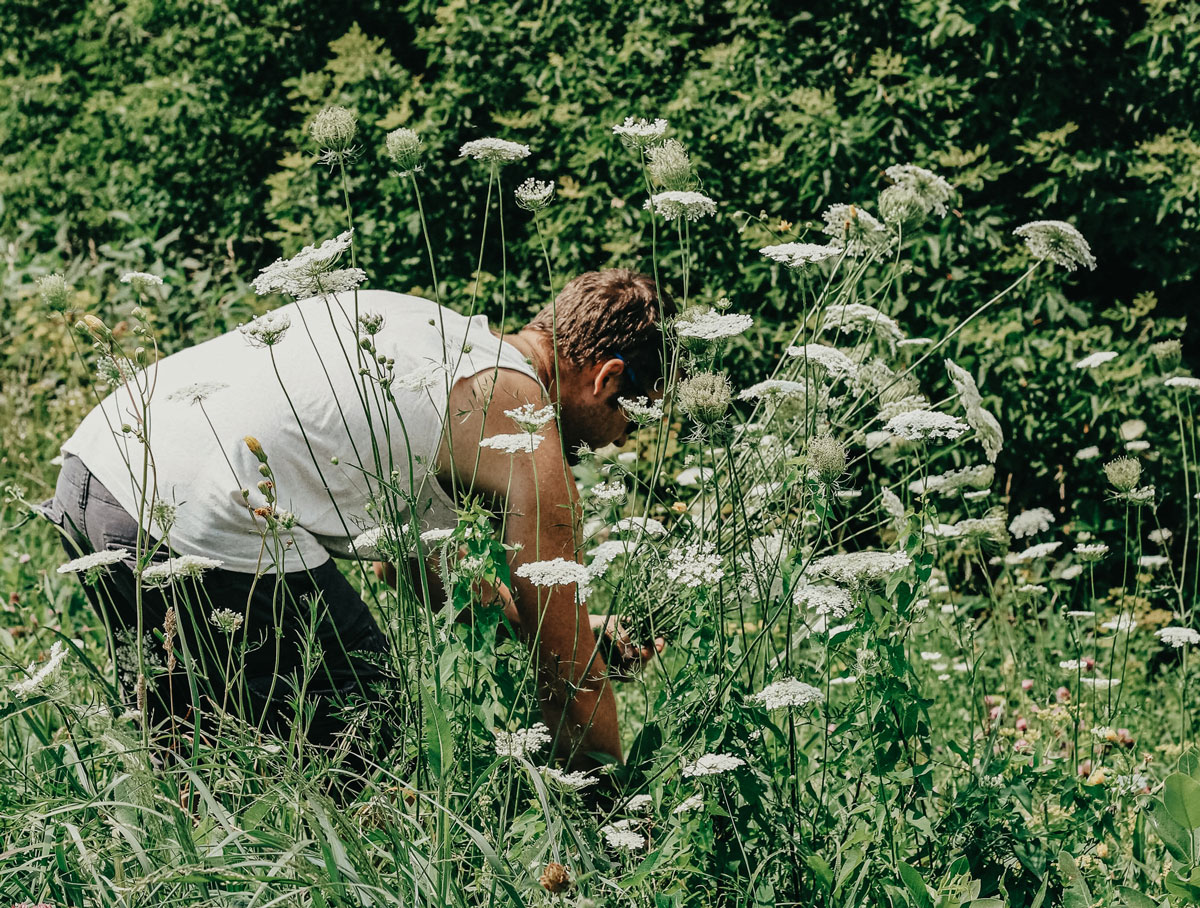 LESSON 2: Wild Edible Foraging
Let's dig into wild edibles from burdock, dandelion and chickweed to nettle, purslane, and more. This lesson covers wild food nutrition and the many other benefits of consuming foraged edibles, specific safety considerations for wild foods, and plant monographs documenting all you need to know about commonly foraged edible plants that grow in many different parts of the world.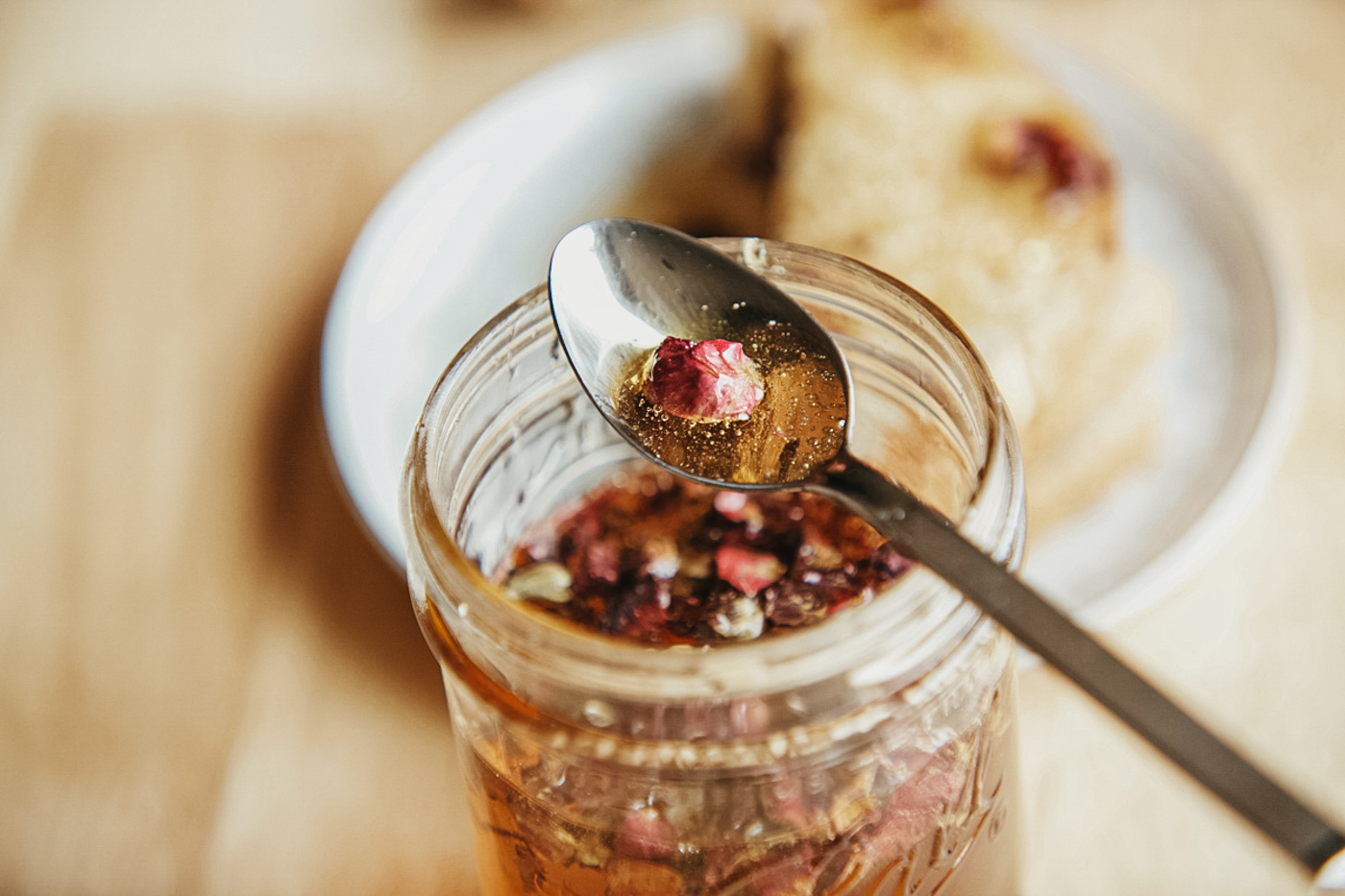 LESSON 3: Incorporating Wild Edibles Into Your Diet
Explore the many benefits of feasting on foraged food—as if you needed more reason than the sheer joy of harvesting your lunch from the forest or field! Discover how to incorporate wild edibles into your diet so that you can begin reaping the nutritional and health benefits associated with them. From soups and stews to salads and stir-frys, this lesson provides 24 delicious and nutritious wildcrafted recipes for breakfast, lunch, dinner, and, don't forget, dessert!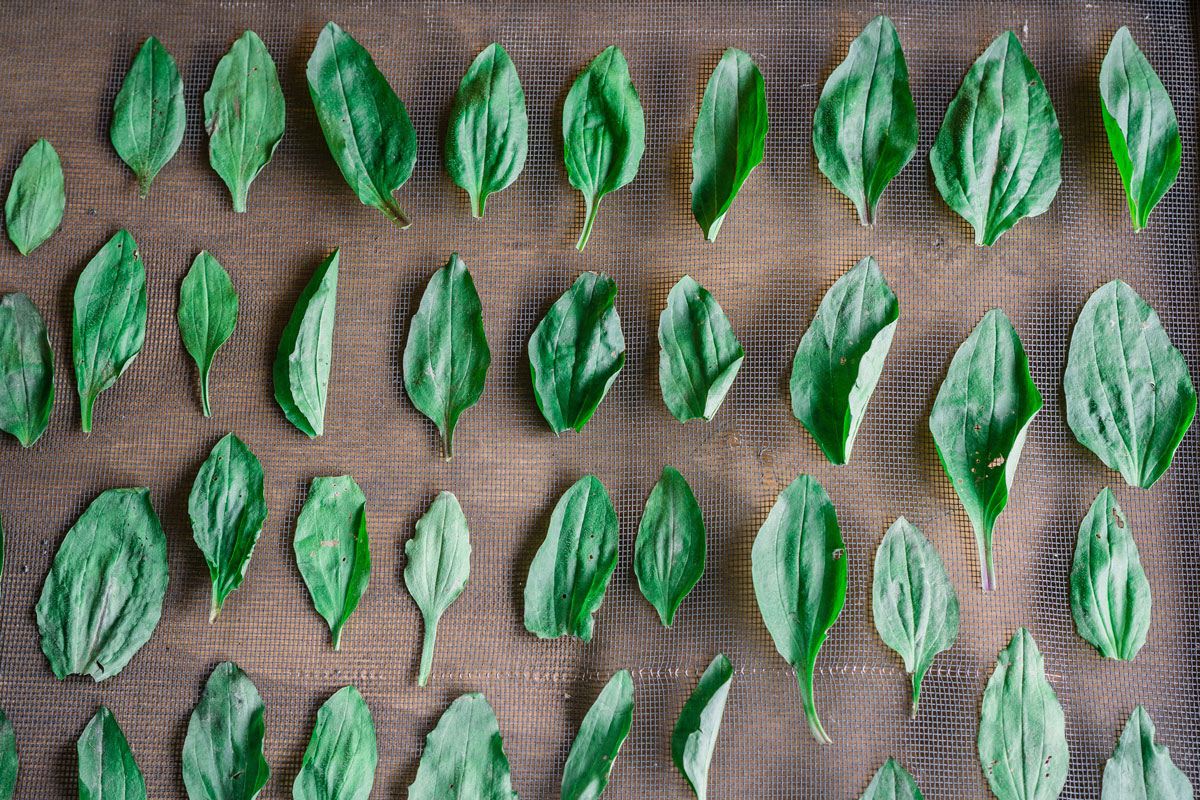 LESSON 4: Wild Foraged Herbs
How do you use wild botanicals in herbalism? From mimosa and mugwort to pine, plantain, and rose, this lesson dives into specific safety considerations for wild herbs and provides in-depth monographs on commonly foraged herbs that grow all around the world. You'll learn all about these plants from leaf to root with information on herbal use, herbal actions, energetics, dosage, and safety.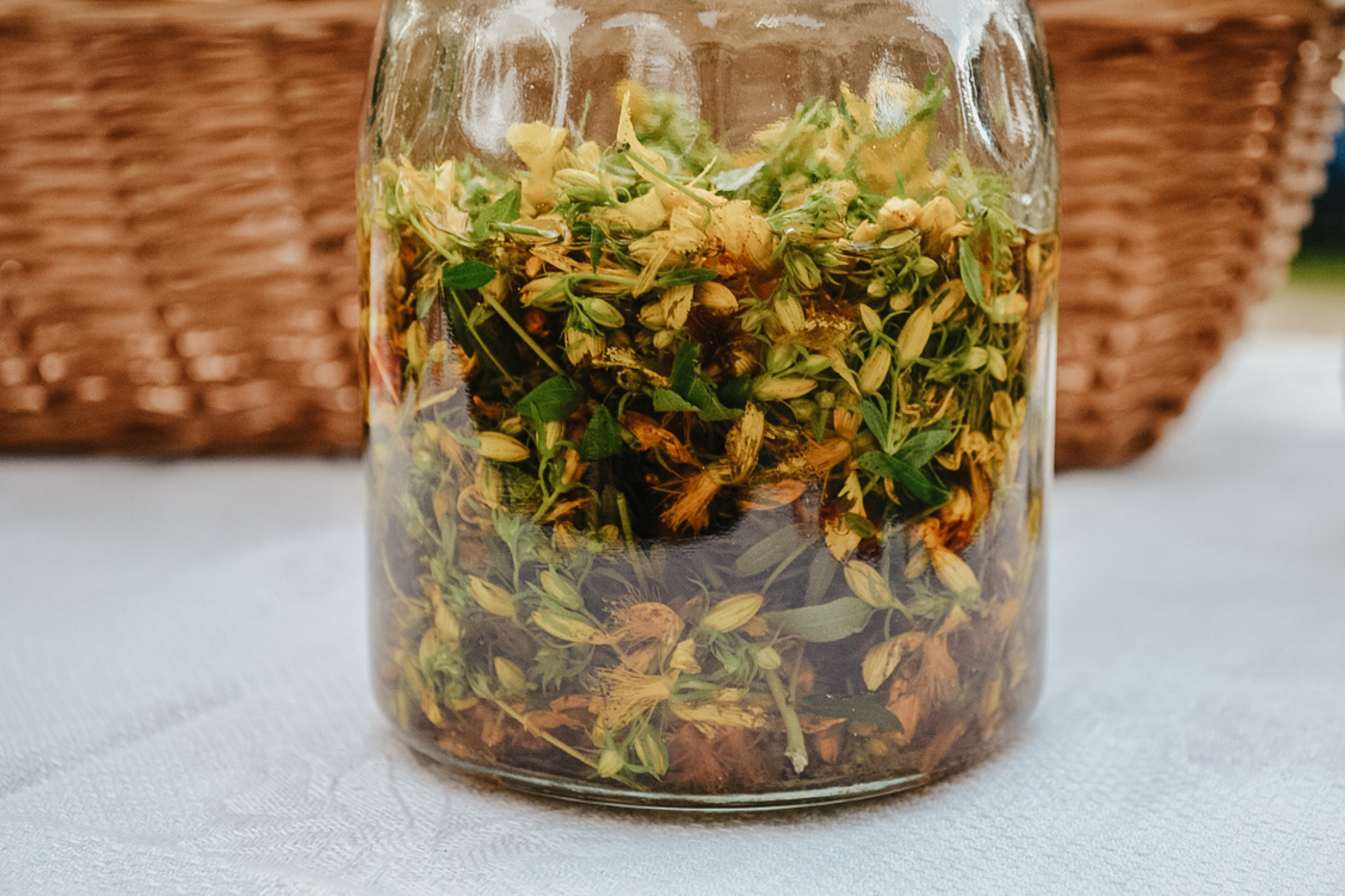 LESSON 5: Preserving And Using Wild Herbs
From field to apothecary, this lesson is all about application! Learn how to make herbal preparations with your wild foraged herbs with basic tutorials for making infusions, decoctions, syrups, honeys, tinctures and other extracts, infused oils, salves, compresses, and poultices. We're expanding on these basics with 24 tried-and-true herbal recipes that showcase our spotlight herbs discussed earlier in Lesson 4.
Testimonials from Herbal Academy Graduates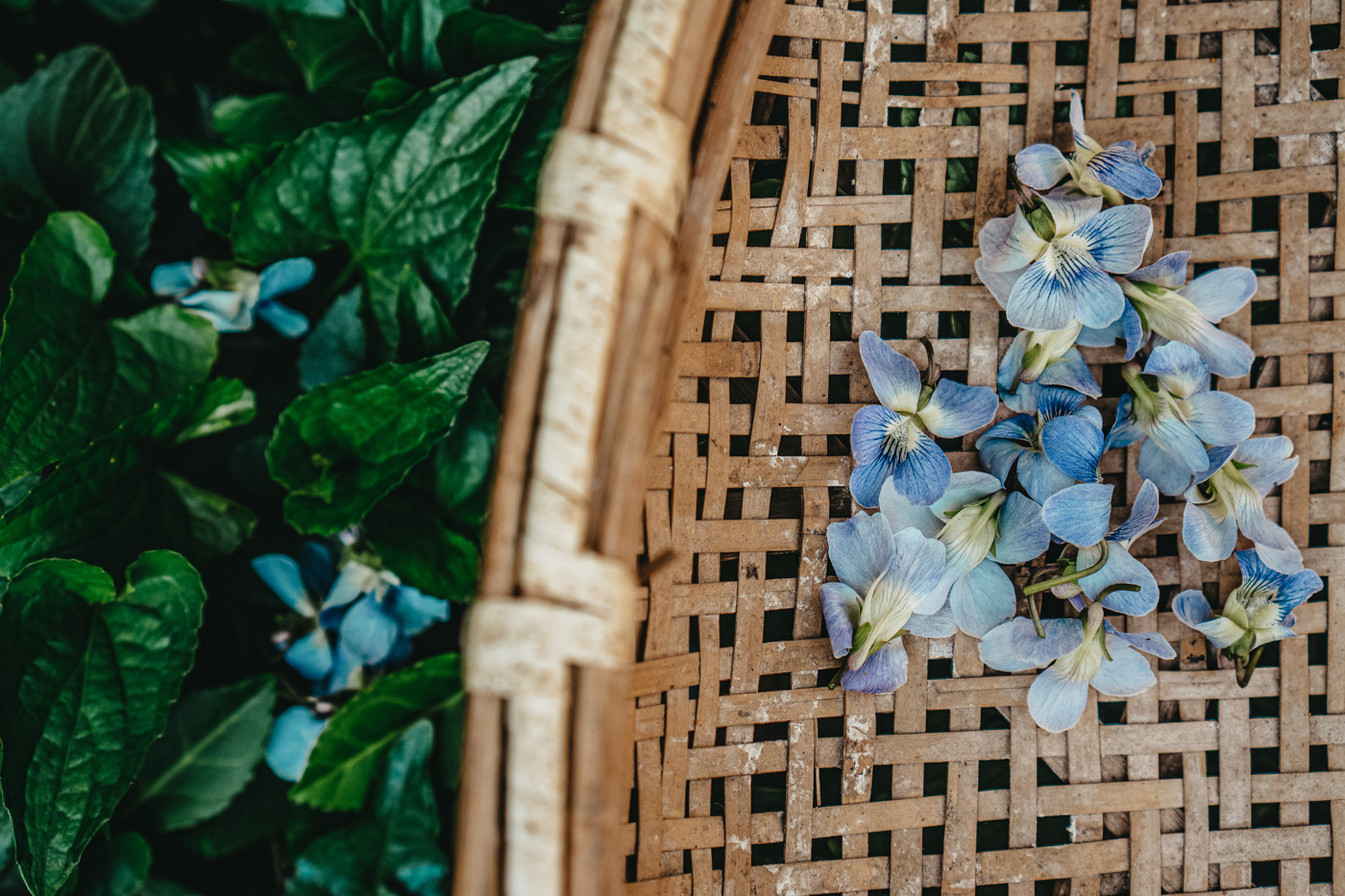 By the end of The Foraging Course, you will feel more confident in harvesting and using common wild herbs and edibles, stocking your apothecary with an array of herbal preparations, and filling your dinner table with wild foraged feasts. You will gain an impressive understanding of 24 wild botanicals that you can start foraging and incorporating into your life right away – no matter what the season!
---
* Lifetime Access is access to the course that you purchased for as long as the particular course is offered by the Herbal Academy. View Terms & Conditions for more detail.
Additional Information
| | |
| --- | --- |
| Weight | 0.024 lbs |
| Dimensions | 5 × 7 × 0.5 in |
| Choose an Option | COURSE ONLY, COURSE WITH POCKET GUIDES |