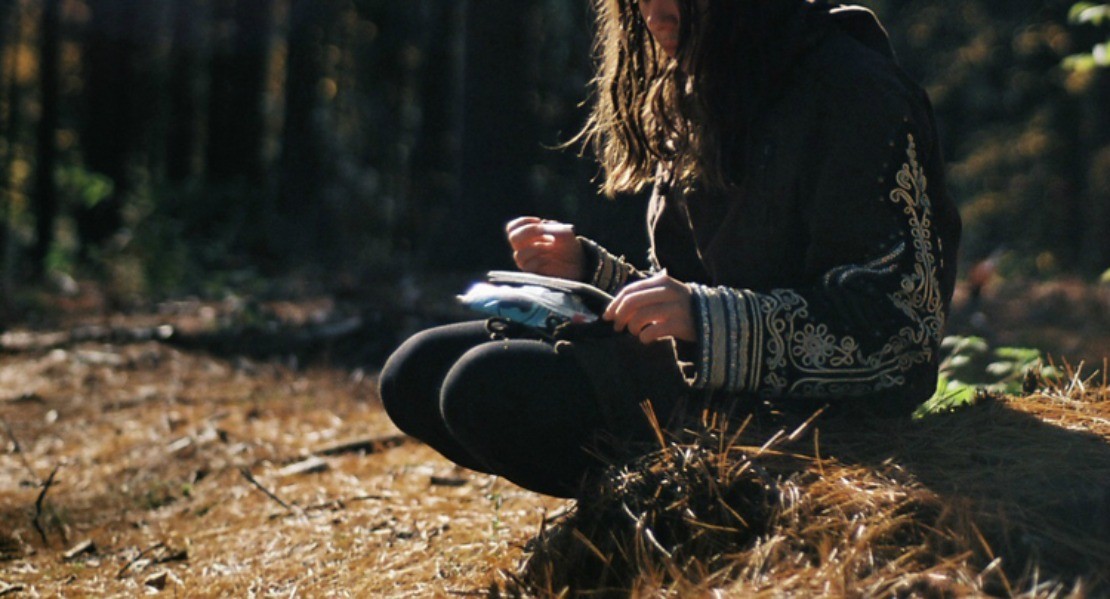 6 Herbal Books Worth the Investment
As we tell our herbalism students, herbal books are an invaluable resource for the home herbalist, and growing your home library over time is always a great idea. Having at least three herbal books or resources available is absolutely necessary when studying plants and creating a materia medica. Still, there are so many fantastic books available – where should you begin? Here are 6 herbal books that we think are worth the investment!
6 Herbal Books Worth The Investment
This book has step-by-step instructions for making any kind of herbal preparation you could possibly think of. It also explains why you should do certain things, not just how, which is handy to know if you find yourself faced with the need to improvise. The Herbal Medicine Maker's Handbook is extremely detail-oriented, but still very readable – Green is authoritative while still being lighthearted. A prime example of this is the chapter on herb jellos, an unexpected and surprisingly useful way to prepare herbs for kids – and one that he stumbled on quite by accident! The book also contains a brief overview of 30 plants that he and the other co-directors of the California School for Herbal Studies developed for use as part of the school's curriculum.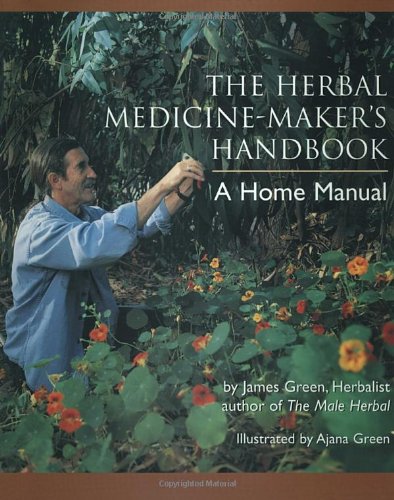 This textbook is not for the faint of heart, but it provides an incredible amount of information on the more medical side of herbalism. This tome is a great resource if you are interested in learning the chemistry behind herbalism, as it explains the different types of chemical compounds and goes into great detail for pharmacology, toxicity, and safety issues, formulation, and chapters for treatment approach by body systems. An extensive materia medica with herbal profiles is included at the end. It's a fascinating and extensive look at the scientific side of herbalism.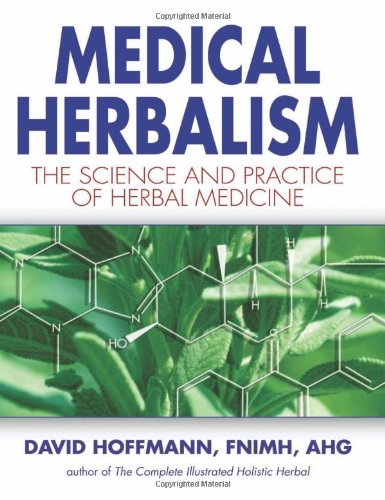 One of the most thorough resources on herbal materia medica available anywhere, The Earthwise Herbal details historical use of many herbs and includes Wood's personal experiences in working with the herbs in his clinical practice. Volume One focuses on Old World, European plants, while Volume Two discusses the New World plants of North America. Wood has focuses on Western herbalism and a more folk-style approach, but his books are an excellent resource for herbalists of any tradition. These references are valuable both for beginners and experienced herbalists alike, as they provide valuable insight and lesser known perspectives on many well-loved herbs.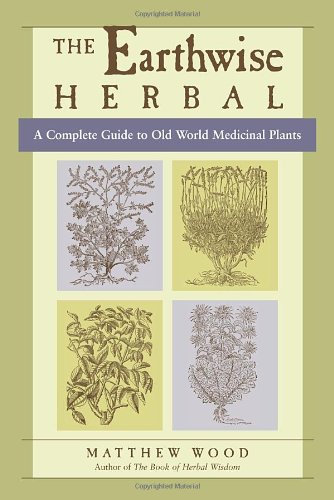 No herbal home should be without this delightful book, which provides simple and creative ways to use herbs in the kitchen. Detailed profiles of many common cooking herbs and spices explain how these often over-looked plants are useful for health. Delicious and unique recipes include cooking oils, seasoning salts and sprinkles, herbal honeys, cordials, and vinegars. The Herbal Kitchen is full of creative ways to use recipes in everyday cooking–nothing about this book is complicated, but the recipes are delightful and not to be missed.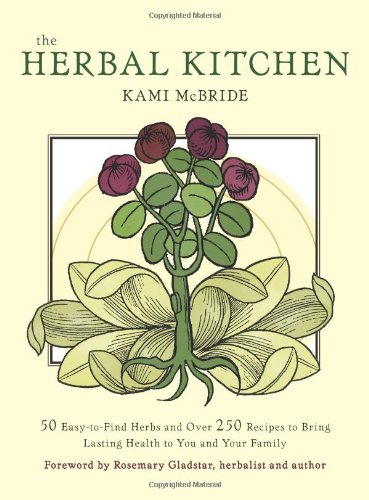 One of the best volumes for folk herbalists searching for their path, the informal but detailed exploration of the art of herbalism in The Herbalist's Way leaves you with the sense that you've spent the afternoon across from a wise elder, chatting as you both enjoyed tea. In fact, the authors highlight conversations with many herbalists throughout the book, so by the end of the book you have learned from the experiences of many others.  This book explores how to become an herbalist and why – from an overview of the many possibilities, to finding your niche, legal aspects, and more.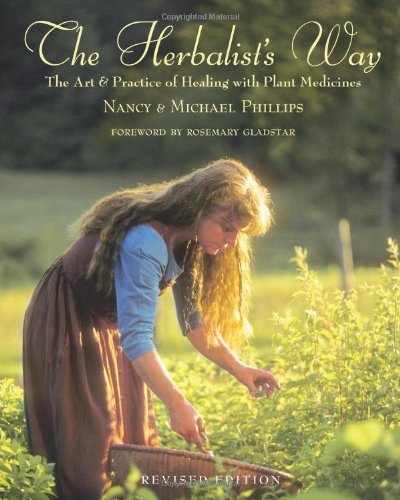 Tierra has a background in Chinese medicine, so that's the focus of Healing with the Herbs of Life. This book is more detailed and yet easier to understand than some courses on the subject, so it is absolutely worth the investment if you are interested in learning about this style of herbalism. The book is divided into three sections covering the fundamentals of herbalism, a Chinese medicine perspective on disease and the process of healing, and a section on regaining and maintaining health. The fundamentals of herbalism section includes a detailed material medica, and appendices at the end of the book contain a convenient reference for weights and measures, along with a listing of Chinese herbal formulas. This book is good for beginners as a learning tool, or for advanced students as a reference.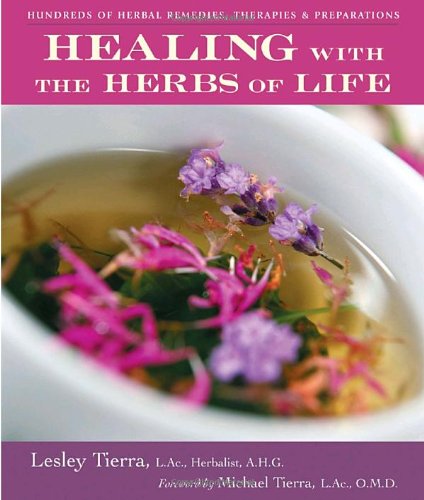 If you're already an herbal bookworm and have more books than your shelves can hold, you should consider an Herbarium membership! The Herbarium website is members-only, and we have many ebooks available, a database of herb profiles, and really great articles you won't find anywhere else, all for your reading pleasure. If you are ready to take your herbal learning to the next level, we offer an Introductory Herbal Course and an Intermediate Herbal Course – we'd love to see you in class!
Looking for more books to support your herbal studies? Our new Herbal Bookshelf can help! Search, preview, and purchase books that have been hand-picked by Herbal Academy educators with ease. What will you add to your herbal library next?
Books and resources listed in the Herbal Bookshelf, as well as in references, citations, and book reviews on the Herbal Academy website may contain titles and language that include words and phrases such as "healing," "treat," and "medicinal." Herbal Academy web pages that include book reviews, products, references, citations, periodicals, or other publications and links should not be construed as medical claim, diagnosis, or treatment. The Herbal Academy is not responsible for the content of these outside resources. The Herbal Academy makes neither medical claim, nor intends to diagnose or treat medical conditions.