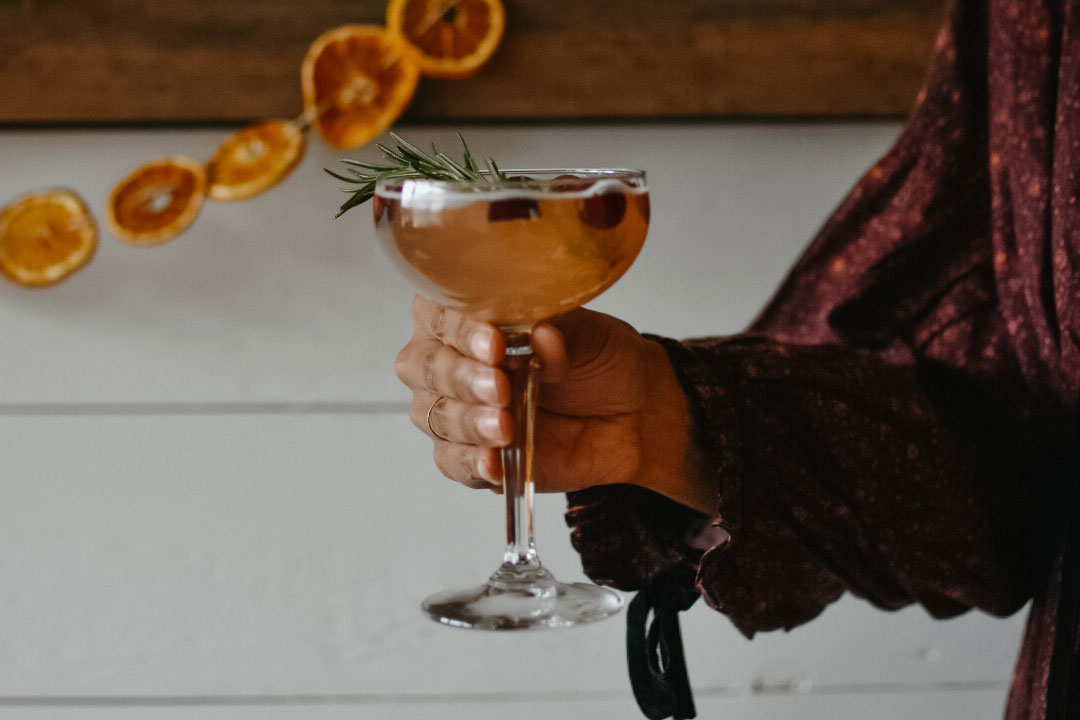 Winter Herbal Cocktails to Toast the New Year
What a year it was! With the ups, downs, twists, and turns of the last 12 months, we're approaching 2021 head on and with fervent hope. To reflect on a year gone by and to anticipate a year ahead, we're pouring ourselves some winter herbal cocktails and jotting down what we envision for this new year. Join us, won't you?
Warming Cocktails
January and February can feel a bit slow after the hustle and bustle of the holiday season, but this can be a nice time to cozy up and restore oneself. The long, cold nights all but beckon us to seek drinks and foods that warm from the inside out. When we think of warming cocktails (or mocktails!), we think less of the actual temperature of the beverage and more about the herbs and spices that are used in them. We're sharing with you some of our favorite winter herbal cocktail recipes, as well as some herbal infusions that can be added to any beverage. We hope these inspire you and keep you cozy throughout these next few months.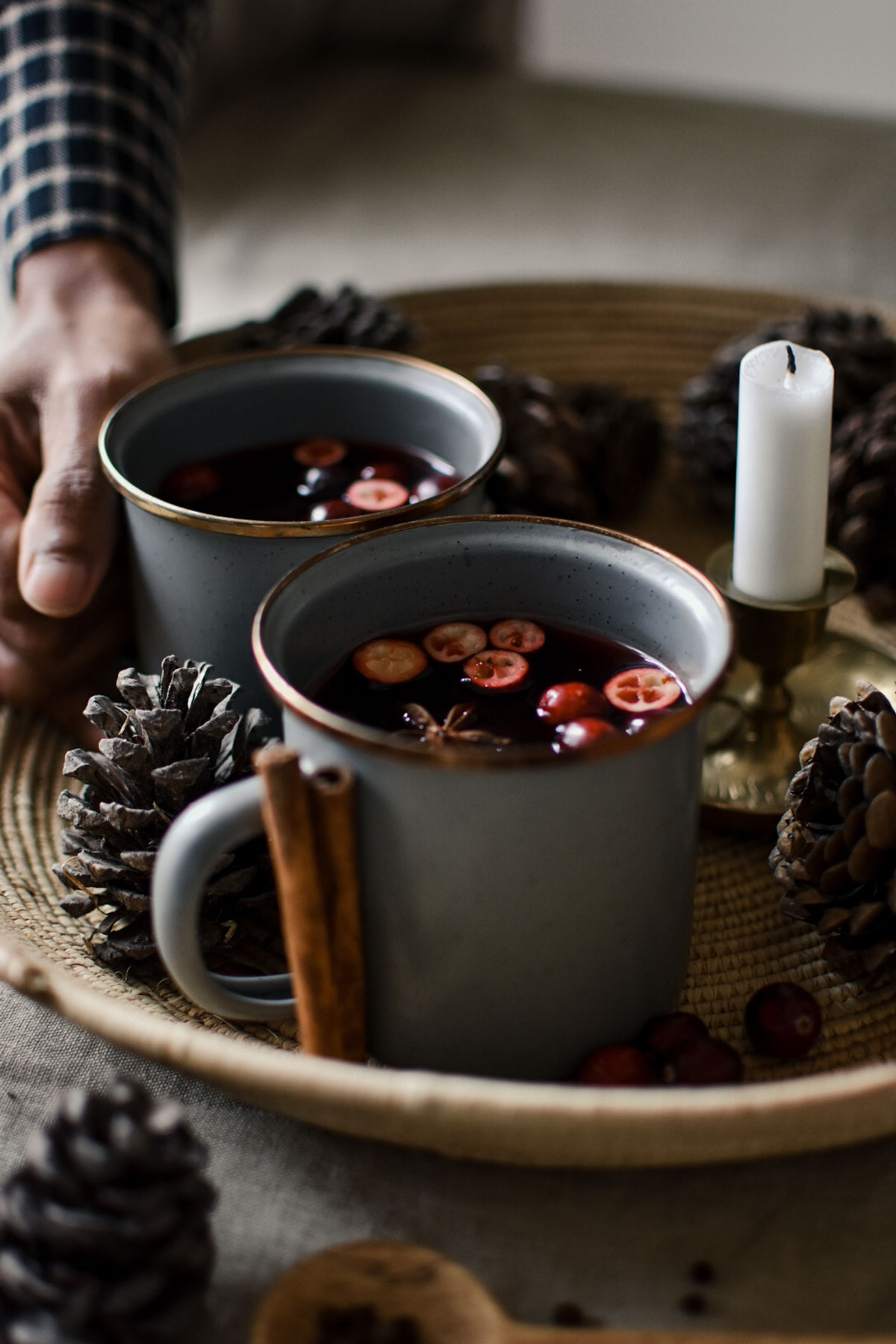 Herbal Hot Toddies
A hot toddy is traditionally a hot whiskey drink with lemon. But, today, variations and recipes abound with folks making hot toddies out of rum, whiskey, or bourbon. Our winter herbal hot toddies tend to focus on warming herbs—those that induce circulation that brings a gentle heat throughout the body.
Variations of these winter herbal cocktails can include:
Ginger

(

Zingiber officinale

)

rhizome

– By stimulating circulation and energy, it enhances the "fire" in the body that supports digestion, heart health, immunity, and reproductive system vigor and balance (Wood, 2007).

Cayenne

(

Capsicum annuum

)

fruit

– Cayenne is considered a strong stimulant of the circulatory and digestive system and a dispeller of heat and cold (Lad & Frawley, 1986).

Rosemary (

Salvia rosmarinus

, synonym

Rosmarinus officinalis

) aerial parts – Energetically, rosemary is warming, drying, stimulating, and restorative. Its primary effects are felt in the head, the stomach, and the heart (Holmes, 1997). 

Cinnamon (

Cinnamomum

spp.) bark – Cinnamon is used in multi-herb cough, cold, and fever formulas (Chevallier, 1996)

.

Let's also not forget that it's a quintessential flavor for the winter season!

Clove

(

Syzygium aromaticum

)

bud

–

Clove is recognized as a warming and drying circulatory stimulant (Sinadinos, 2008). Clove can increase digestive fire, which may lend support for weak or sluggish digestion characterized by abdominal pain, gas, diarrhea, or lack of appetite (Pole, 2006; Tierra & Tierra, 1998)
We hope you experiment with variations using these warming herbs. We have two favorite winter herbal recipes to share with you to jumpstart your inspiration: one for a cocktail and one for a mocktail. Click below for their recipes.
Cranberry Hot Toddy Recipe with Clove, Cinnamon, and Ginger
Herbal Hot Toddy Mocktail Recipe

Spiced Ciders
We find ourselves slowly mulling cider throughout the entire season. The scent of spiced cider wafting through the kitchen is instantly nostalgic and it always makes for a delightful afternoon treat. Whether you add alcohol to your spiced cider is entirely up to you! We like to drink spiced cider on its own throughout the day and are known to add a little nip of something stronger to celebrate the end of a workday. 
Whatever you choose or prefer, we think you'll find these winter herbal recipes comforting and delicious.
Spiced Apple Cider Recipe with Orange, Ginger, and Cinnamon
Chai-Spiced Apple Cider Mocktail (with a cocktail variation!) Recipe
Conifer Infusions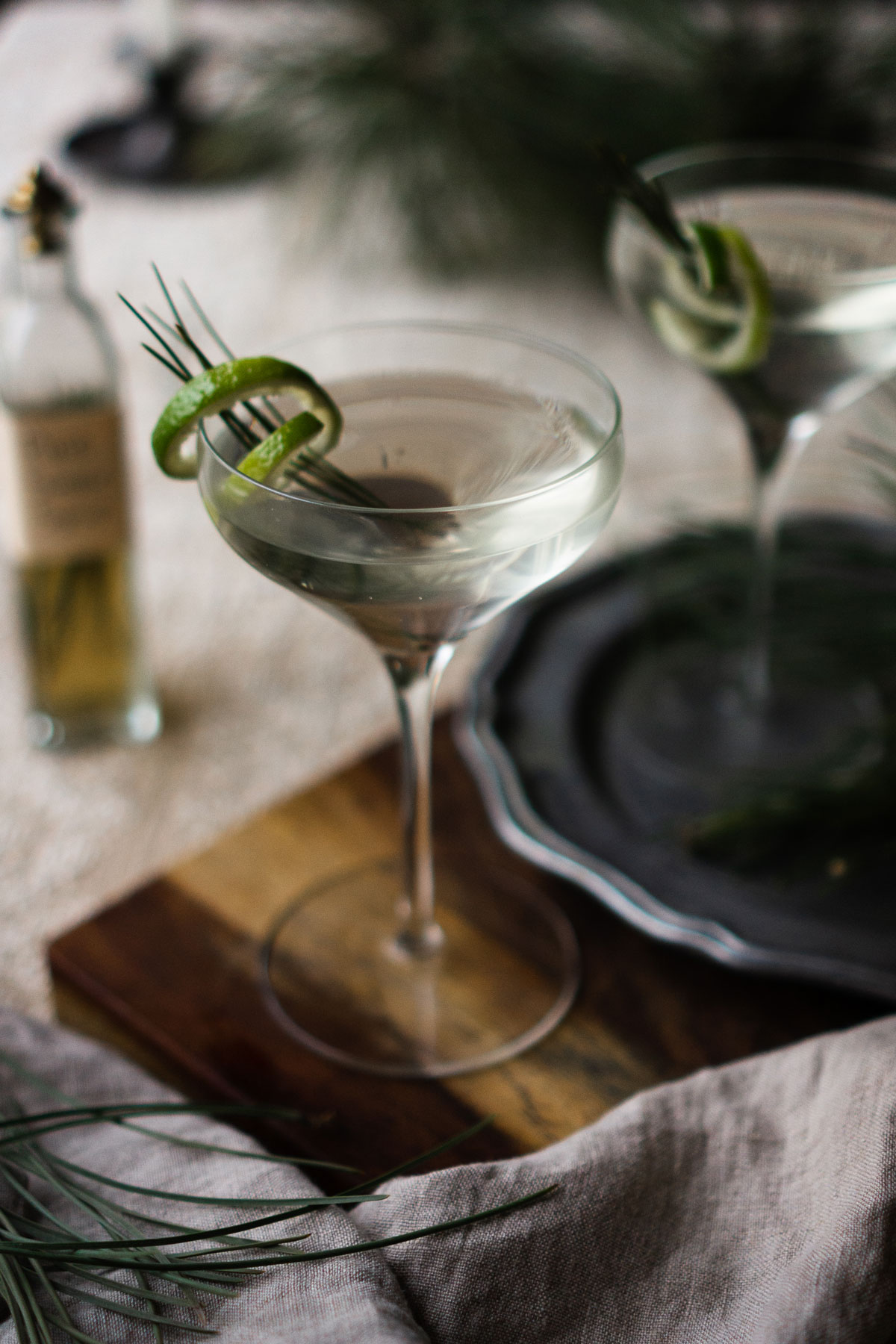 With evergreens ever abundant, we're constantly experimenting with what can be done with conifer needles. These infusions, and the drinks that can follow them, do require a bit of forethought and work, but doesn't that make the result all that more enticing?
To make conifer infusions for winter herbal cocktails, begin with the key ingredient: conifer needles. You likely have a spruce, pine, fir, or hemlock tree nearby (be sure to avoid yew, however!). Simply make sure you have permission to forage from it and ensure that the area is and has been chemical-free. (Learn more in our Winter Foraging Guide.)
Conifer Simple Syrup and Conifer Infused Vodka Recipes
Toast the New Year With Us
We are ready for the year ahead. No matter what the year may look like for you, we like to imagine you're approaching it with a measure of hope and are able to ground yourself in the rhythm of daily routines and nature. As you try these winter herbal cocktail (or mocktail) recipes, share your creations with us on social media! Tag the Herbal Academy on Facebook and Instagram to share a virtual cheers with us or use the hashtag #MyHerbalStudies. We can't wait to see what you make.
If you find yourself absolutely loving experimenting with winter herbal cocktails, mocktails, and infusions, a great next step would be to try your hand at fermentation! The Craft of Herbal Fermentation Course is a wonderful place to begin. Within the course, you'll learn how to make beer and mead to share with friends, as well as how to brew your very own kombucha or create your own fermented foods. Cheers to you, and enjoy!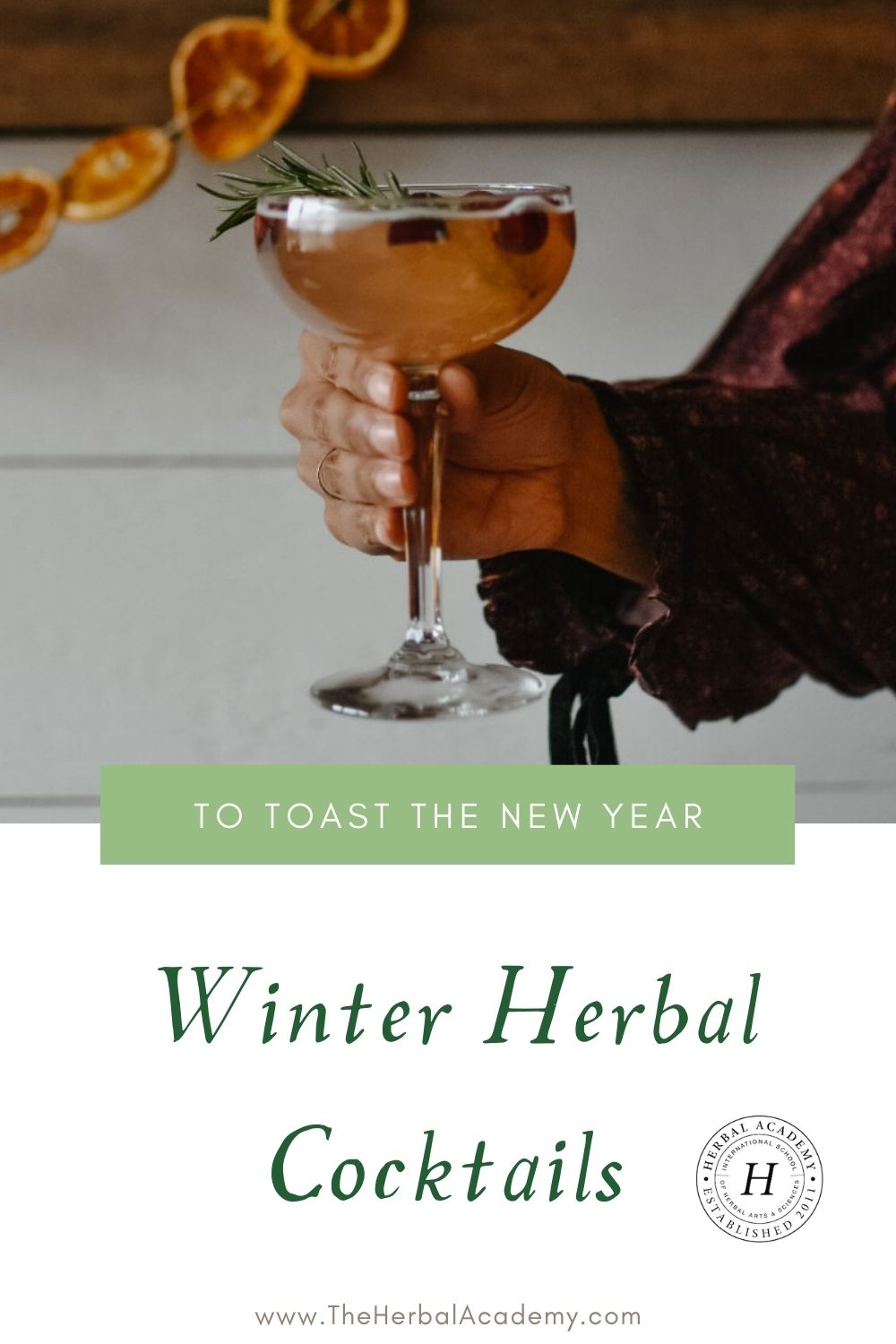 REFERENCES
Chevallier, A. (1996). Encyclopedia of medicinal plants: A practical reference to more than 500 key medicinal plants and their uses. New York, NY: DK Publishing.
Holmes, P. (1997). The energetics of Western herbs (Revised 3rd ed., Vol. 1). Boulder, CO: Snow Lotus Press.
Lad, V. & Frawley, D. (1986). The yoga of herbs. Santa Fe, NM: Lotus Press.
Pole, S. (2006). Ayurvedic medicine: Principles of traditional practice. London, UK: Churchill Livingston.
Sinadinos, C. (2008). Professional herbalist training program [Lecture]. The Northwest School for Botanical Studies, Arcata, California.
Tierra, M., & Tierra, L. (1998). Chinese traditional herbal medicine: Materia medica and herbal resource (Vol. 2). Twin Lakes, WI: Lotus Press.
Wood, M. (2007). Ginger. Retrieved from http://www.woodherbs.com/Ginger.html