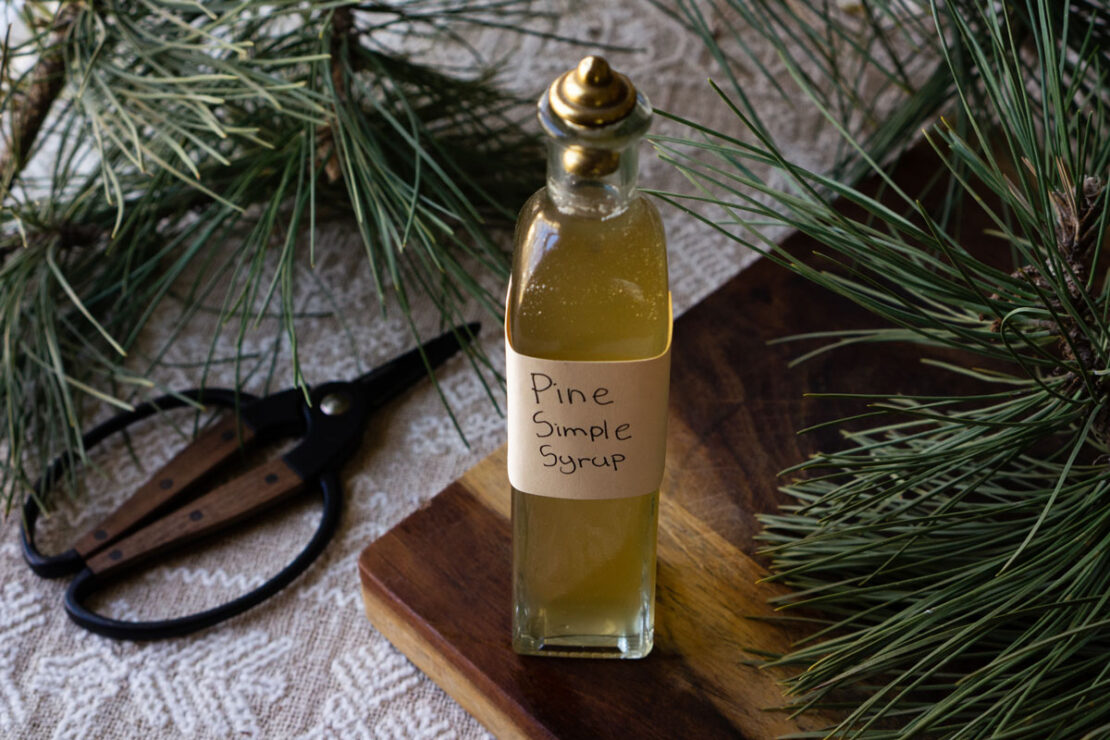 Conifer-Infused Vodka and Simple Syrup Recipes
Evergreens not only provide a much-needed pop of color during the winter months, they are also a wonderful natural source of vitamin C. Conifer needles also have anti-inflammatory properties, and in addition are antiseptic, antibacterial, and antifungal (Walker, 2015).
If you find yourself out foraging this winter season, harvest a cup or two of conifer leaves to make simple syrup, conifer-infused vodka, tea, or salve. The possibilities are endless!
Most conifer needles are edible, with the exception of the toxic yew (Taxus spp.) tree. Keep your eyes open for conifers that grow naturally around you, which may include pine (Pinus spp.), spruce (Picea spp.), fir (Abies spp.), or hemlock (Tsuga spp.) (the tree, not the poisonous plant!!). Be sure to properly identify with certainty and ensure you have permission to forage. Conifers may be trees or shrubs though if you are not totally sure about your botanical identification sticking to needled trees might be the safer bet for you until you can brush up your skills. 
*A special seasonal foraging and decor note: Shrubby evergreen plants such holly (Ilex spp.), inkberry (also Ilex spp.), and boxwood (Buxus spp.) are evergreen but are not considered conifers, and all three are poisonous. These shrubs do not smell like pines but are often used in seasonal decor and landscaping for winter interest. Steer away from mistaking any of these plants as conifers, and keep wreaths or other decor made of these plants away from small children and pets who might take a curious nibble.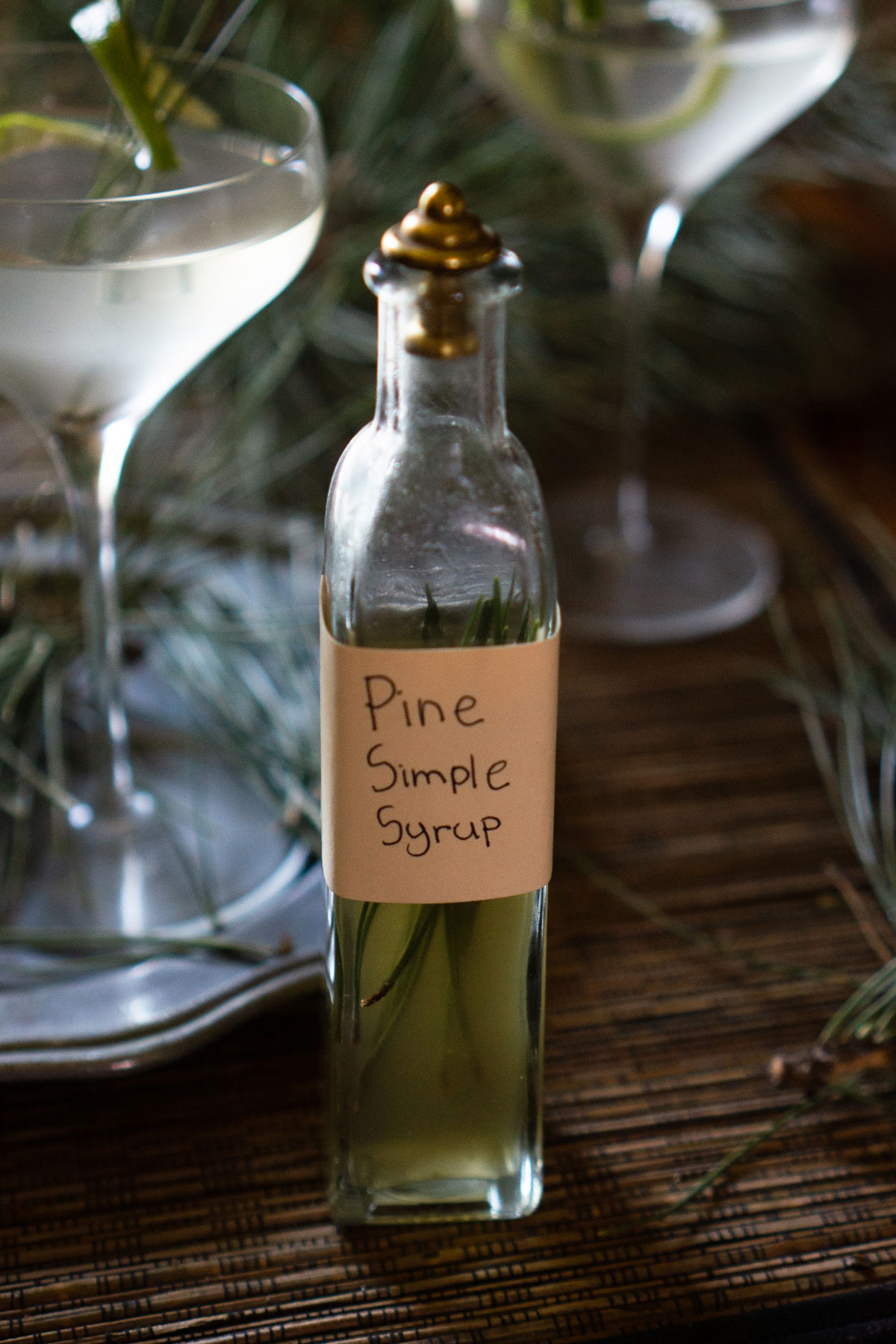 Here are a few recipes to get you started with using conifers. This Conifer Simple Syrup and Conifer-Infused Vodka recipes also make wonderful gifts or stocking stuffers for those in your life that love herbal teas and cocktails.

Conifer Simple Syrup
This Conifer Simple Syrup is particularly delicious in cocktails and mocktails, like this
Pine Needle Gimlet
recipe
. Yield: 3 cups.
Ingredients
1 ½  cups water
1 ½  cups sugar
1 cup pine, spruce, fir, or hemlock needles (your choice), chopped
Directions
Add water and sugar to a saucepan over medium to medium-high heat.

Bring to a gentle boil, stirring to dissolve the sugar. 

Transfer the syrup to a heat-proof glass bowl or glass canning jar to cool slightly.

While the syrup is still warm, add the conifer needles and allow them to steep, covered, for 24 hours.

Strain the needles, bottle the syrup, and store in the refrigerator.

The syrup will keep in the refrigerator for at least a week.
Conifer-Infused Vodka
Ingredients
1-2 cups conifer needles, chopped
1 750 mL bottle of vodka
Directions
Place the conifer needles in a large glass jar until it's roughly ⅔ full. 

Pour the vodka over the needles, covering them completely.

Cover the jar with a piece of natural wax paper and then seal with a lid.

Label with the contents and date, then place in a cool, dark place (like a cupboard) for 3-4 weeks. Shake the jar occasionally to make sure all the plant material stays submerged.

Strain the plant material from the vodka using a cheesecloth-lined strainer, reserving the infused vodka. 

Pour the infused vodka into a glass jar, label, cap, and store at room temperature in a dark cabinet for up to 2 years.
Try These Winter Herbal Cocktails
Cranberry Hot Toddy Recipe with Clove, Cinnamon, and Ginger
Herbal Hot Toddy Mocktail Recipe
Spiced Apple Cider Recipe with Orange, Ginger, and Cinnamon
Chai Spiced Apple Cider Mocktail
Pine Needle Gimlet Recipe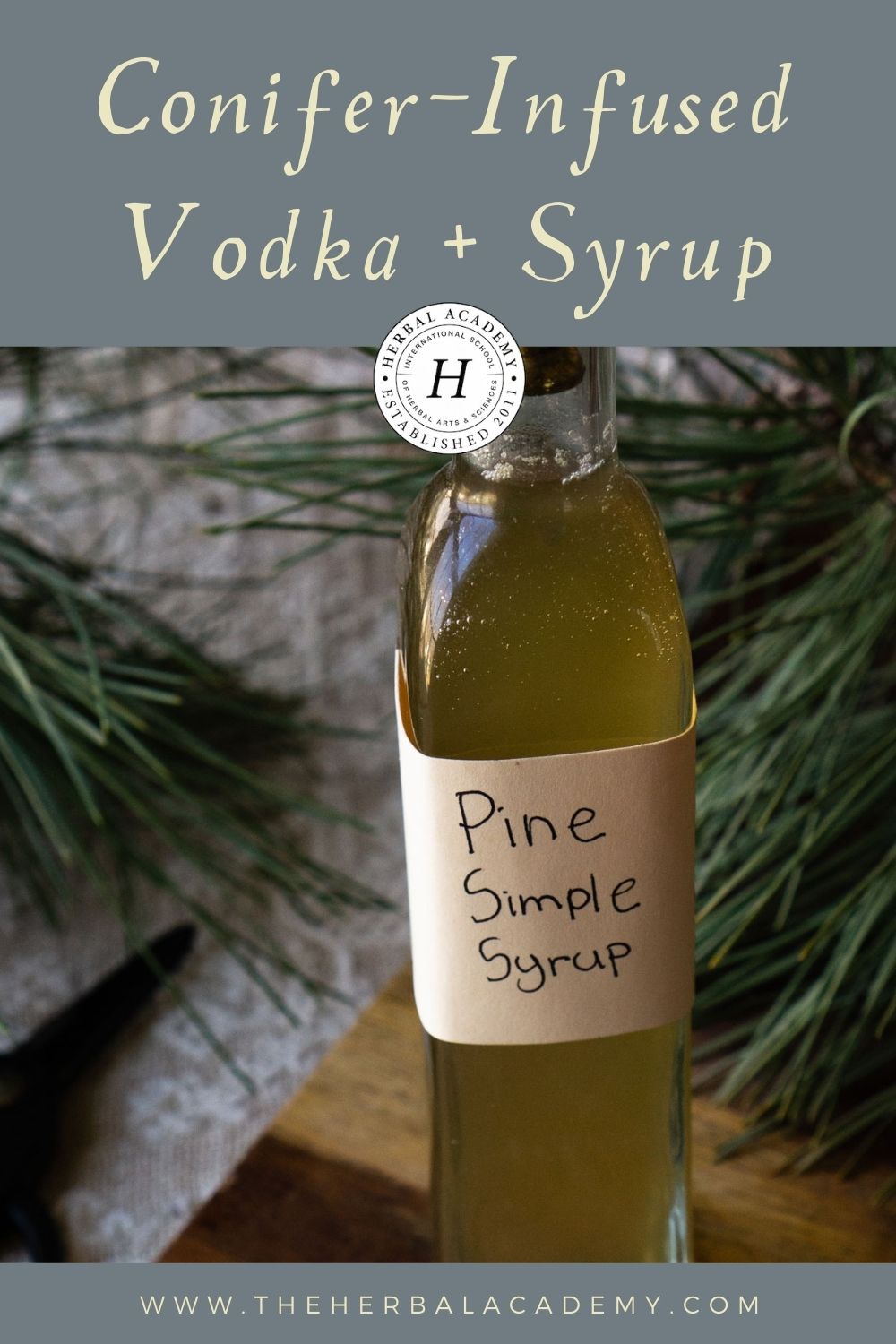 REFERENCES
Walker, B. (2014). The amazing all-purpose pine needle tea [Blog Post]. Retrieved from http://davesgarden.com/guides/articles/view/3126/