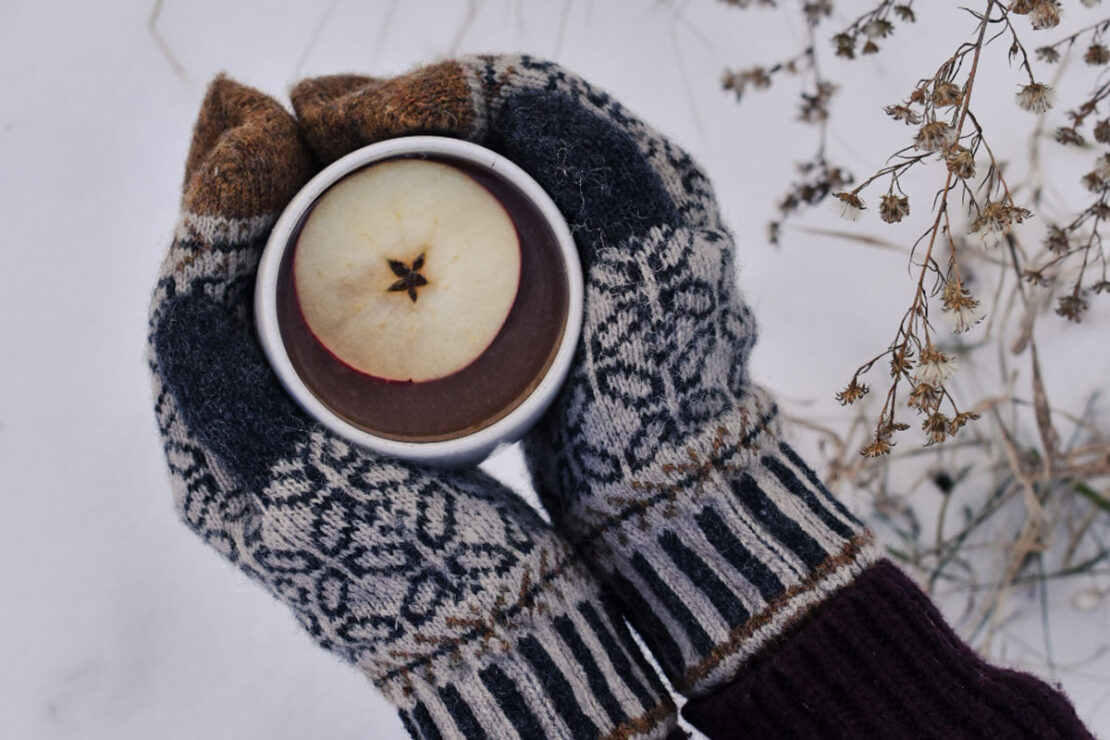 Spiced Apple Cider Recipe with Orange, Ginger, and Cinnamon
We like to keep mulled cider warming away on the stove or in a slow cooker regularly during the winter months. The intoxicating scent of cinnamon (Cinnamomum spp.), allspice (Pimenta dioica), and apples wafting through our kitchens and throughout our homes is nostalgic and comforting. This spiced apple cider recipe is the ideal recipe to have brewing away during the holidays when you have friends and family popping in and out for visits, meals, and gift exchanges. (For a COVID-friendly twist, enjoy this warming beverage in your own home and share the recipe with friends and family!)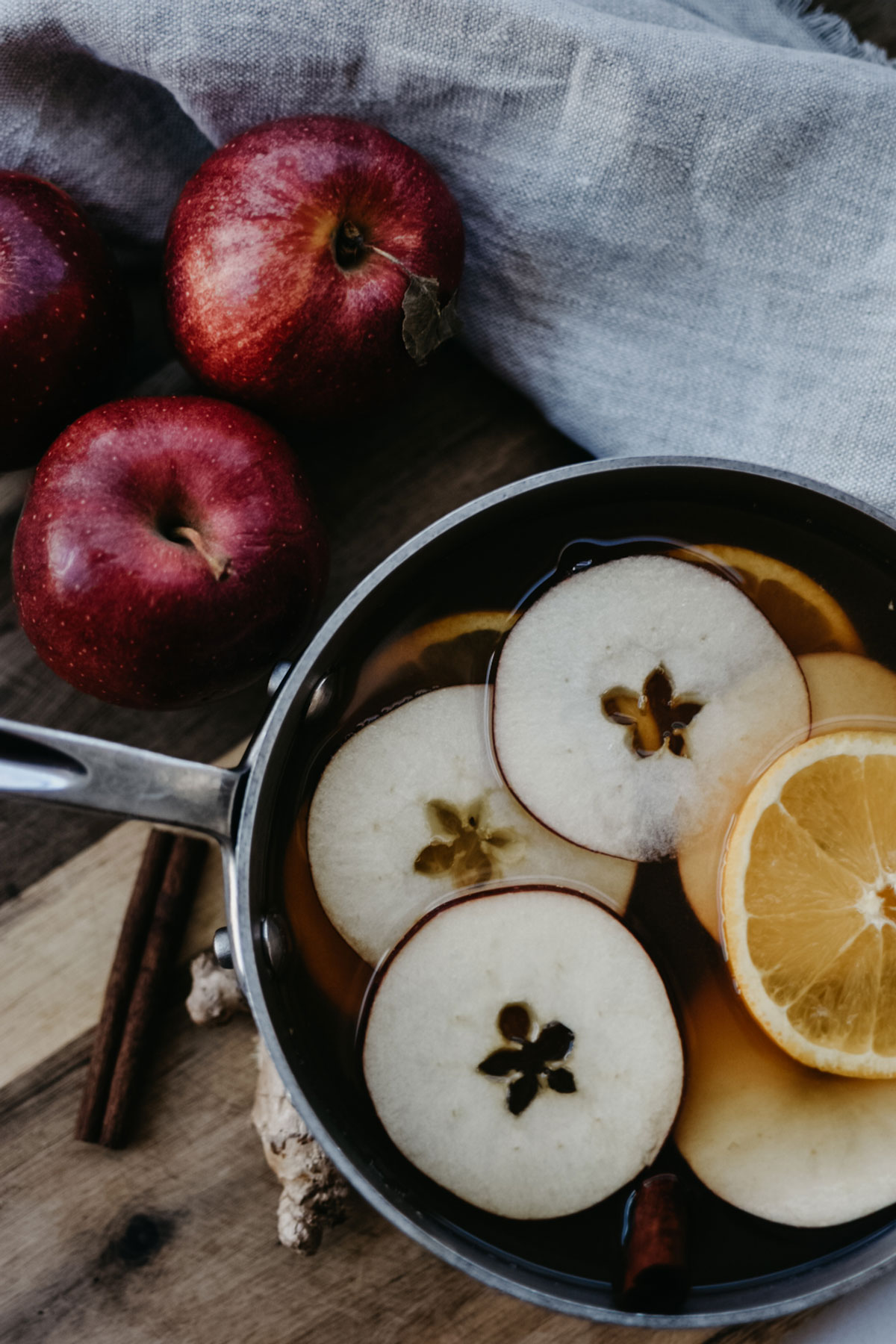 Spiced Apple Cider Recipe with Orange, Ginger, and Cinnamon
This particular recipe calls for a stovetop preparation, but you could just as easily add the ingredients to a slow cooker and keep it on low throughout the day. Try whatever is easiest for your busy day! 
Yield: 4 drinks.
Ingredients
4 cups apple cider
1 apple, cut into slices
1 orange, cut into slices
3 cinnamon (
Cinnamomum
spp.)
bark
sticks
2 slices fresh ginger
(Zingiber officinale) rhizome
1 teaspoon whole, dried allspice
(Pimenta dioica
) berries
Directions
Add all the ingredients into a large pot. 

Bring to a simmer over medium-high heat.

Once simmering, cover the pot and allow to simmer for 10-15 minutes.

Note: If using a slow cooker preparation, simply add all the ingredients to the slow cooker and place on low. Your spiced apple cider will be ready to serve within the hour, but it can be kept on low or warm throughout the day.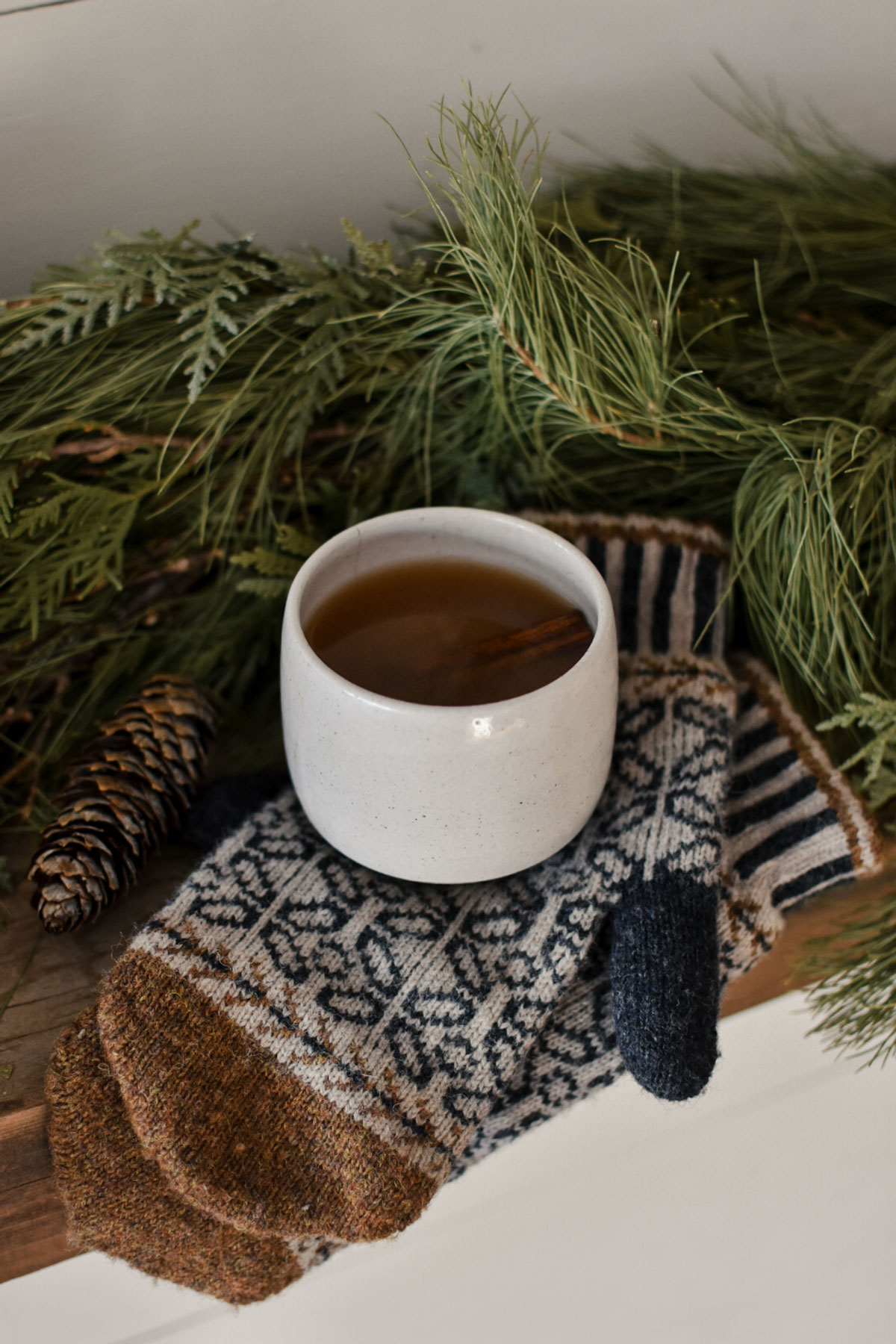 More Winter Herbal Cocktails
Cranberry Hot Toddy Recipe with Clove, Cinnamon, and Ginger
Herbal Hot Toddy Mocktail Recipe
Chai Spiced Apple Cider Mocktail (with a cocktail variation!) Recipe
Pine Needle Gimlet Recipe