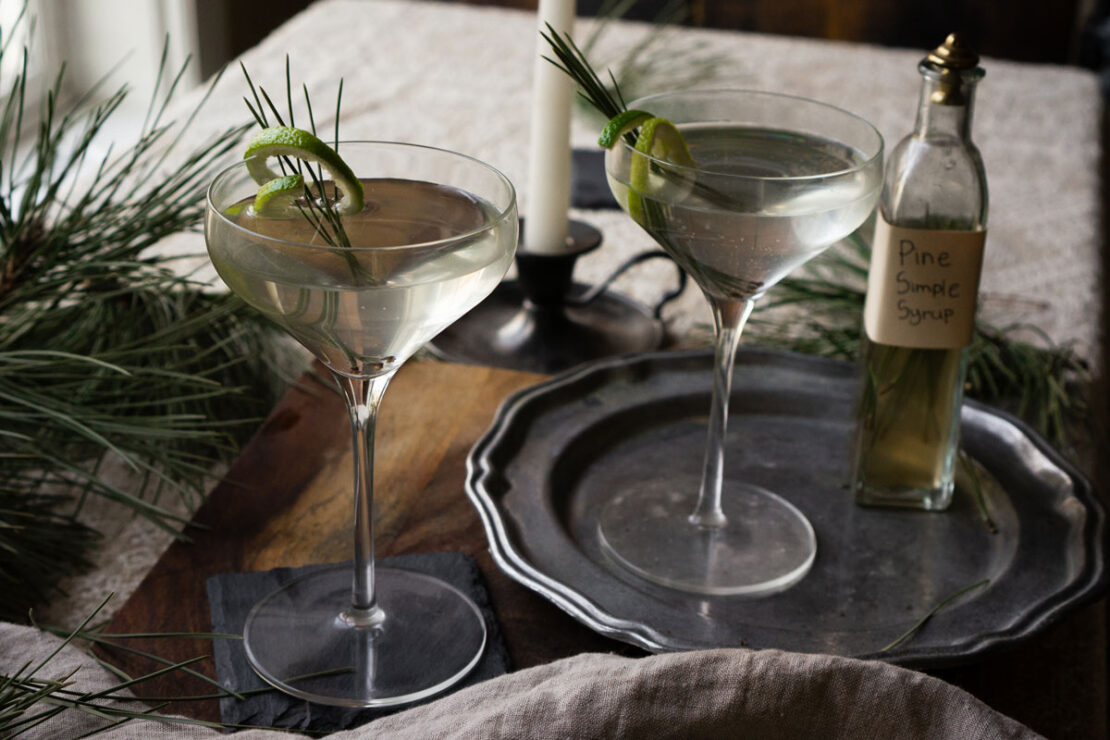 Pine Needle Gimlet Recipe
The addition of a conifer simple syrup to any beverage adds a level of richness and earthiness to the recipe. The pine needle simple syrup added to this pine needle gimlet creates a cocktail that's equal parts bright and decadent.
Pine Needle Gimlet
Gimlets are staples on brunch menus, but these lighter cocktails can be enjoyed no matter the time of day or occasion.
Yield: 1 drink
Ingredients
2 ounces gin
1 ounce p
ine (
Pinus
spp.) needle simple syrup
(
find instructions here
)
½ ounce lime juice
Twist of lime for garnish (optional)
Directions
Fill a cocktail shaker with ice and add the cocktail ingredients. 
Shake vigorously until the outside of the cocktail shaker is very cold.
Strain into a chilled cocktail glass and serve with a twist of lime if desired.
More Winter Herbal Cocktails
Cranberry Hot Toddy Recipe with Clove, Cinnamon, and Ginger
Herbal Hot Toddy Mocktail Recipe
Spiced Apple Cider Recipe with Orange, Ginger, and Cinnamon
Chai Spiced Apple Cider Mocktail Recipe