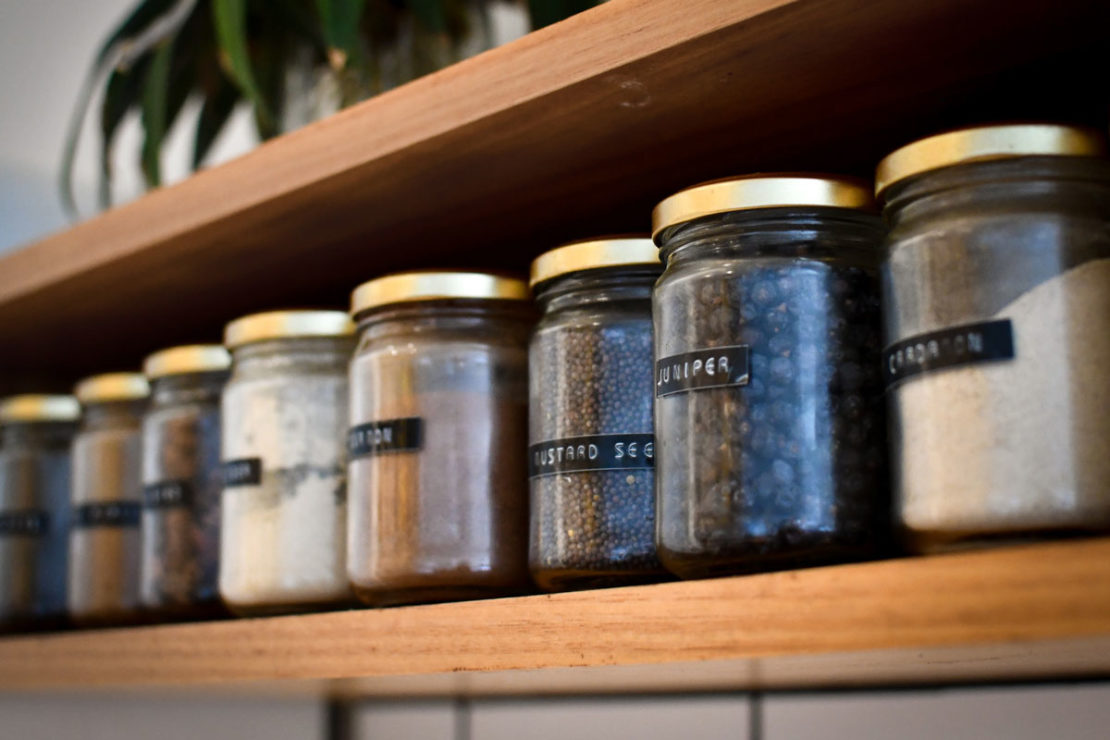 How and Where to Buy Herbs in Times of Upheaval
At the outset of the current global pandemic, herbalists were more grateful than ever for the revered roots in our own apothecaries. While treasuring what we already had on hand, we also took note of those less glamorous, generous green allies that grow wildly around us. We collectively found ourselves wondering where to buy herbs during times of scarcity, and which readily available herbs in stores, gardens, and nature could we turn to if our favorite allies were suddenly out of stock?
The seasoned herbalist knows that no single herb stands head and shoulders above the others. Nevertheless, particular herbs were touted as "necessary," "curative," or "miraculous," causing a ripple effect of short-sighted panic buying. 
Particularly well-known plants, like elderberry (Sambucus canadensis and S. nigra) and echinacea (Echinacea spp.) sold out early, leaving many in despair that there wasn't anything else they could do other than follow the precise suggestions they heard or read, somewhere…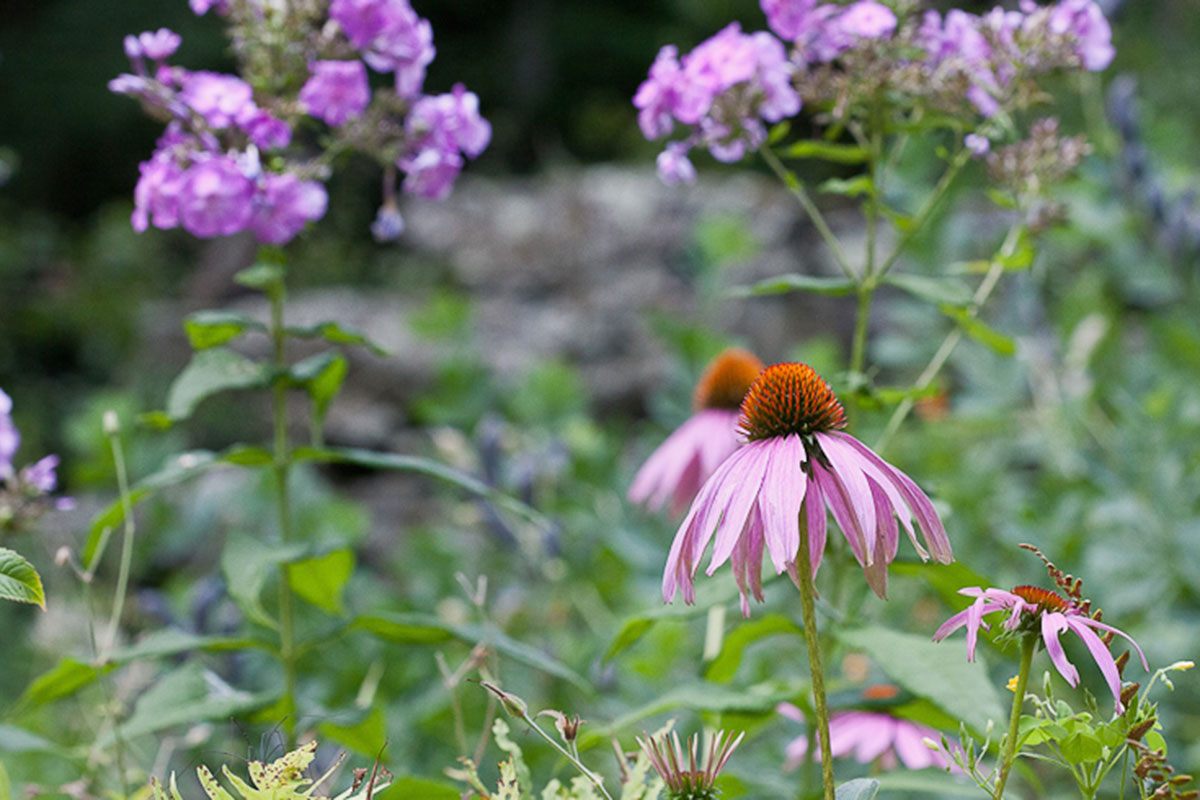 As predicted, supplies and, by extension, possibly even wild populations of certain plants took a hit whether or not the majority of the plant material purchased this year will ever go to use!
Your favorite elderberry syrup is out of stock? There are other options. Reishi tincture down to the last few drops? Fortunately, herbalism is not a one-size-fits-all practice, and there are many places you can look and alternative herbs that you can source when learning how to buy herbs responsibly, sustainably, and resourcefully. 
Strategy I: Ask an Herbalist!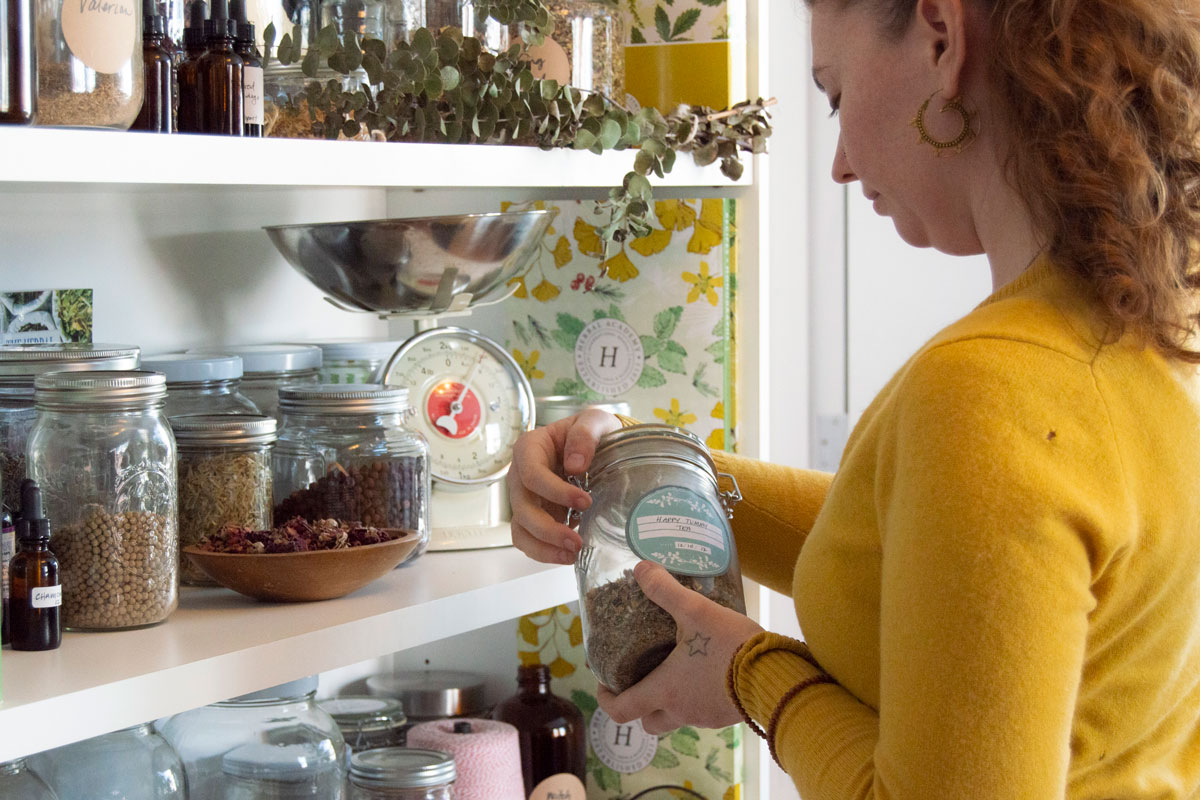 A wise herbalist once stood before a group of eager learners and announced, "Before you can learn how to use all the herbs, you should try learning how to use an herbalist!" Before trying to figure out everything on your own, remember that there are experienced herbalists in your local and online communities that you can turn to for help. In fact, your community herbalists—and staff herbalists at retail suppliers—will likely be grateful for the extra business and the ability to share their knowledge during these challenging times.
Depending on the size and specialty of the herbal supplier you are working with, you might kindly write or call to see if they can suggest other herbs that you could use in the same way as what you had hoped for, either singly or in recipes. While not all businesses can necessarily accommodate this, when you do find someone on staff who can help, you also know that your patronage supports the employment of someone who has taken the time to become educated about herbs. Additionally, you can start to learn more about and foster a relationship with a supplier or local practitioner. What a gratifying part of learning how and where to buy herbs sustainably!
Strategy II: Shop Around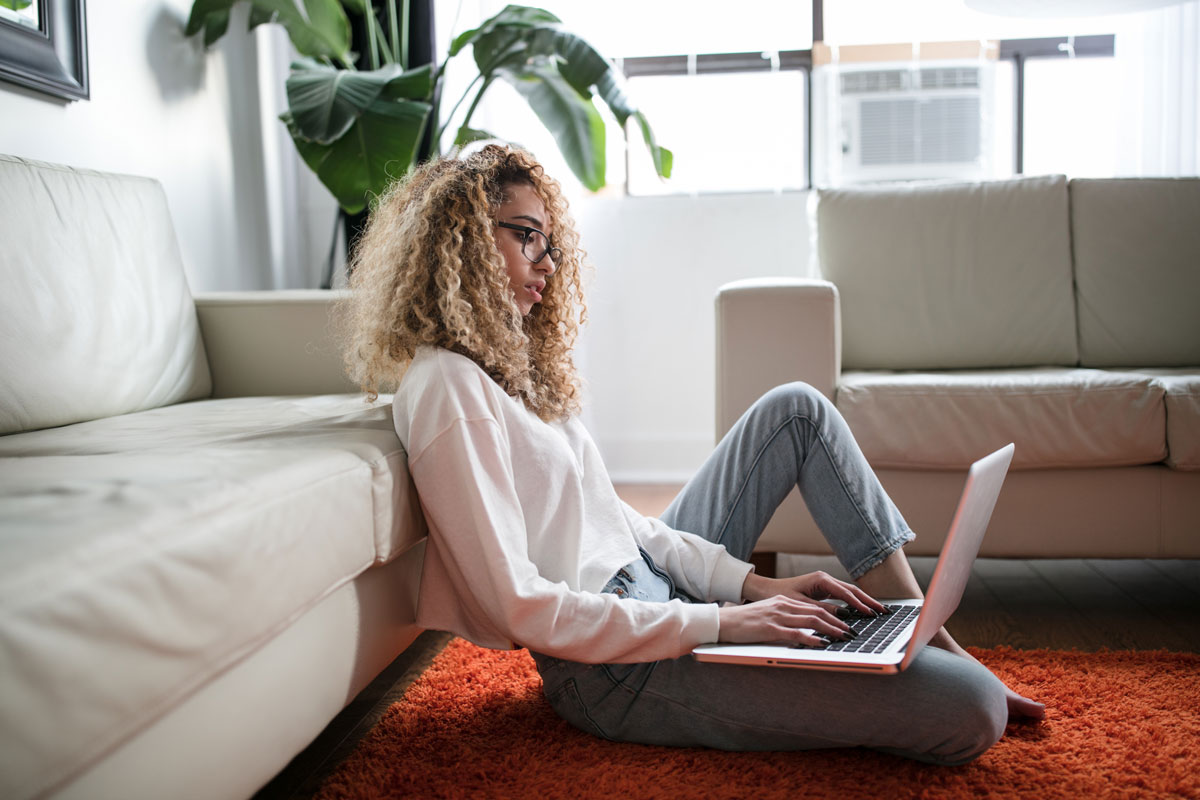 Is your favorite supplier out of stock in most every herb or formula you had your heart set on? Don't give up so easily, herbalists! Your go-to shop or online supplier may be popular with others too, but that doesn't mean there aren't other worthy businesses out there waiting for you to discover them!  
Whether you expand your horizons by shopping with a new supplier (see a robust list of options in our blog post, The Best Places to Purchase Herbs and Supplies World-Wide), or choose to shop a bit more intimately with smaller and local-to-you companies, other herbalists are still waiting to help you. 
Don't know how to find the smaller herbal product companies? You might look to your local farmers market organizations for listed vendors, ask an employee at a co-op or grocery that carries local items, or simply ask around. You can also do an online search for herbalists in your area. Though local herb businesses may not be obvious, you'll never know what you might find, and what friendships or networks may grow from reaching out!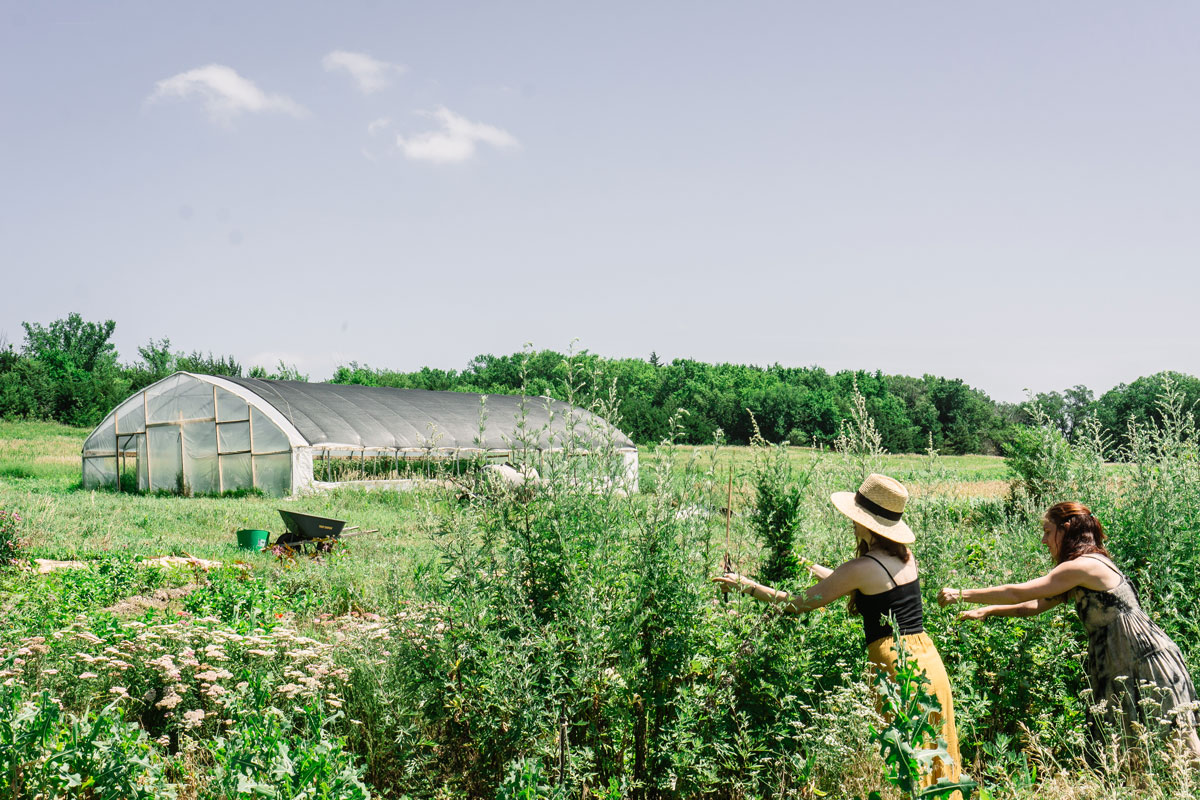 If you're striking out at finding a common herb, sometimes small farms have a patch of exactly what you need growing wild on their land. This can be a great way to source nettle (Urtica dioica) leaves, elder (Sambucus spp.) flowers or berries, red clover (Trifolium pratense) blossoms, and other plants that tend to grow on the edges of kept spaces. 
Keep in mind that not all farms and families are keen on having guests, even if those guests want to be customers. Farms that have community-supported agriculture (CSA) programs or interns are more used to accommodating visitors, but you should always verify and schedule this with the farm before stopping by. If the farm has an intern program, you might even find a budding herbalist among the seasonal help who can assist you in tracking down your herb of choice!  
This for That: Alternate Solutions to Your Go-To Herbs
If you still can't find the herb or product you're looking for after checking various online and local resources and asking an herbalist for help, then it may be time to start researching alternative herbs yourself. In most cases, there is another herb that's as good as—or better than—the original herb you had in mind. At the very least, it's worth a try, you will learn something new, and you will likely have another occasion for its use in the future! Ask any herbalist who has kept an apothecary for at least a few years: you don't only find the herbs—and people who need them—the herbs also find you! 
Here are a few examples to start broadening your horizons:
Popular Herbs That May be Sold Out
Herbs With Similar Use
Wise Words for Use
Andrographis (Andrographis paniculata)

~Antimicrobial~

Sweet Annie (Artemisia annua) aerial parts
Avoid sweet Annie during pregnancy and lactation. Avoid with allergies to Asteraceae (aster) family.
Astragalus (Astragalus mongholicus, formerly A. membranaceus)

~Antimicrobial~

Burdock (Arctium lappa) root and yarrow (Achillea millefolium) aerial parts
Baikal skullcap (Scutellaria baicalensis)

~Anti-inflammatory, immune tonic~

Boneset (Eupatorium perfoliatum) aerial parts and horehound (Marrubium vulgare) aerial parts
Boneset should be limited to short-term use and avoided in pregnancy due to the presence of pyrrolizidine alkaloids.
Echinacea (Echinacea spp.)

~Immune support~

Spilanthes (Acmella oleracea) aerial parts, yarrow (Achillea millefolium) aerial parts, and goldenrod (Solidago spp.) aerial parts
Avoid echinacea and these similar-use herbs with allergies to chamomile, calendula, ragweed, or other aster family plants.
Elder (Sambucus canadensis and S. nigra)

~Immune tonic, antiviral~

Elder flower in place of berry or vice-versa, aronia (Aronia melanocarpa) berries, and black currant (Ribes nigrum) berries as a substitute in syrups
Elder flowers have similar properties to elder berries.

Aronia berries have similar use as a health tonic and immune tonic.

Black currants can be used to make an antioxidant-rich, immune-supportive syrup.

Lomatium (Lomatium dissectum)

~Expectorant, antimicrobial, antiviral~

Echinacea (Echinacea spp.) whole plant, northern white cedar (Thuja occidentalis) cones, leaves, and sap, juniper (Juniperus spp.) berries, rosemary (Salvia rosmarinus) aerial parts, pine (Pinus spp.) resin, and propolis (a resinous bee product)
For sustainability reasons, only cultivated lomatium should be used. Organic, sustainable propolis can also be difficult to find; consider sourcing it through a local, trusted beekeeper.
Osha (Ligusticum porteri)

~Expectorant, pectoral, antimicrobial~

Elecampane (Inula helenium) root, rosemary (Salvia rosmarinus) aerial parts, catnip (Nepeta cataria) leaf and flower, horehound (Marrubium vulgare) leaf and flower, grindelia (Grindelia spp.) aerial parts, and propolis (a bee product resin)
For sustainability reasons only cultivated osha should be used. See note, above, about sourcing propolis.
Pleurisy root (Asclepias tuberosa)

~Expectorant, antispasmodic, pectoral~

Elecampane (Inula helenium) root, mullein (Verbascum thapsus) leaf, coltsfoot (Tussilago farfara) flower or leaf, and black cherry (Prunus serotina) inner bark
Pleurisy root is a medium- to advanced-use herb for specific use at low doses.

Coltsfoot should be limited to short term use, and avoided in pregnancy due to the presence of pyrrolizidine alkaloids.

Reishi (Ganoderma spp.)

~Respiratory immune tonic~

Remember alternate species of Ganoderma: G. lucidum, G. tsugue, G. applanatum and also shiitake (Lentinula edodes), maitake (Grifola frondosa), and turkey tail (Trametes versicolor)

Learn how to make a double-extraction mushroom tincture,

here

.

Turkey tail (Trametes versicolor)

~Respiratory immune tonic~

Shiitake (Lentinula edodes) and maitake (Grifola frondosa)
Usnea (Usnea spp.)

~Antimicrobial, pectoral~

Elecampane (Inula helenium) root, mullein (Verbascum thapsus) leaf, and bayberry (Myrica cerifera) berry
Don't see the herb/substitution you were looking for? There are still a few more in the section about "At-Risk" species just a little bit further on. 
Strategy III: Uncover Forgotten Treasures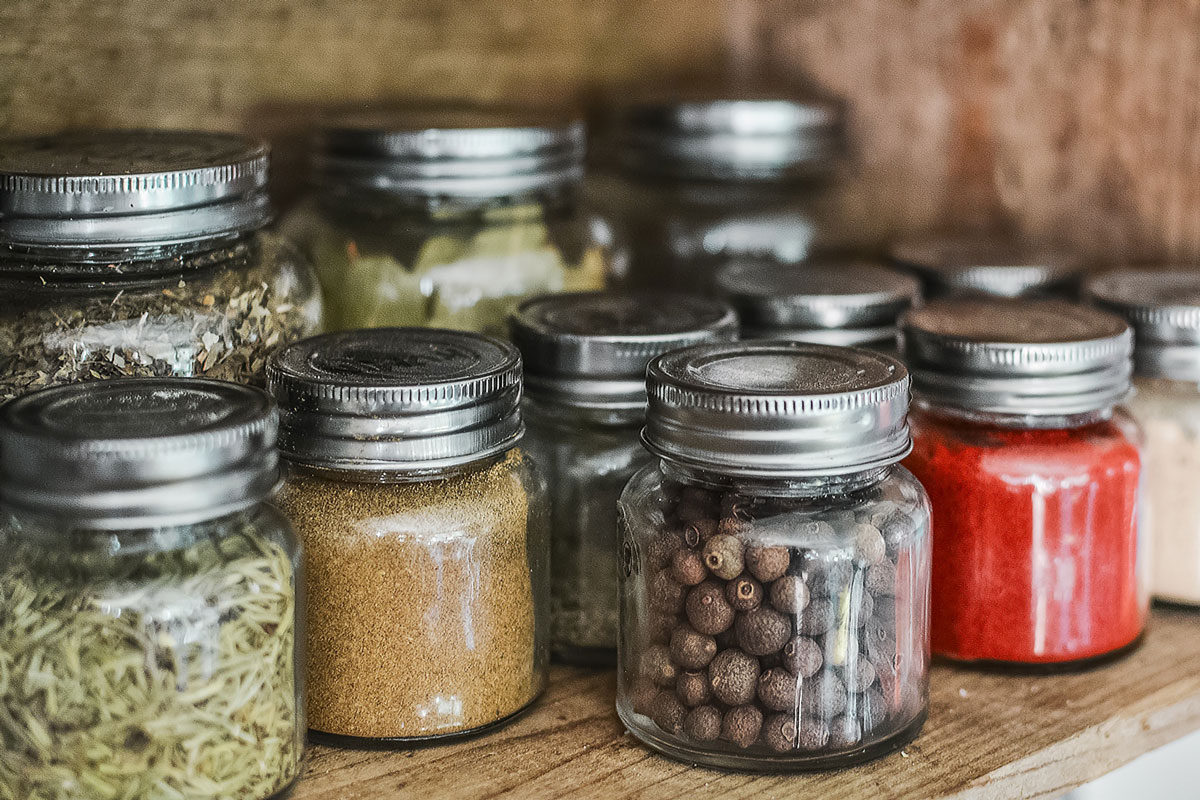 If you're having trouble placing an online order at all, then it's time to refocus on the supplies you already have on hand. Who knows what's lurking in the back rows and top shelves of your home apothecary, those spillover areas, and the stacks of unsorted herbs and unpressed tinctures? The same applies to your garden or yard! Explore the overgrown corners and shadowy nooks so you're totally up-to-date about the herbal treasures your own home already offers.
One area that's easy to overlook is your pantry and spice cabinet. Useful for much more than an occasional dash of salt, your pantry is an age-old home to useful herbs, including garlic (Allium sativum) bulb, ginger (Zingiber officinale) rhizome, cayenne (Capsicum annuum) fruit, and more. If you need some inspiration as to how to make the most of your pantry and spice cabinet, then check out one of our latest FREE ebooks: Pantry Herbalism for Cold and Flu Support. We created this ebook specifically for these trying times, and it's full of monographs and recipes featuring spices, foods, and backyard herbs that you likely already have at home. 
Strategy IV: Forage Ahead!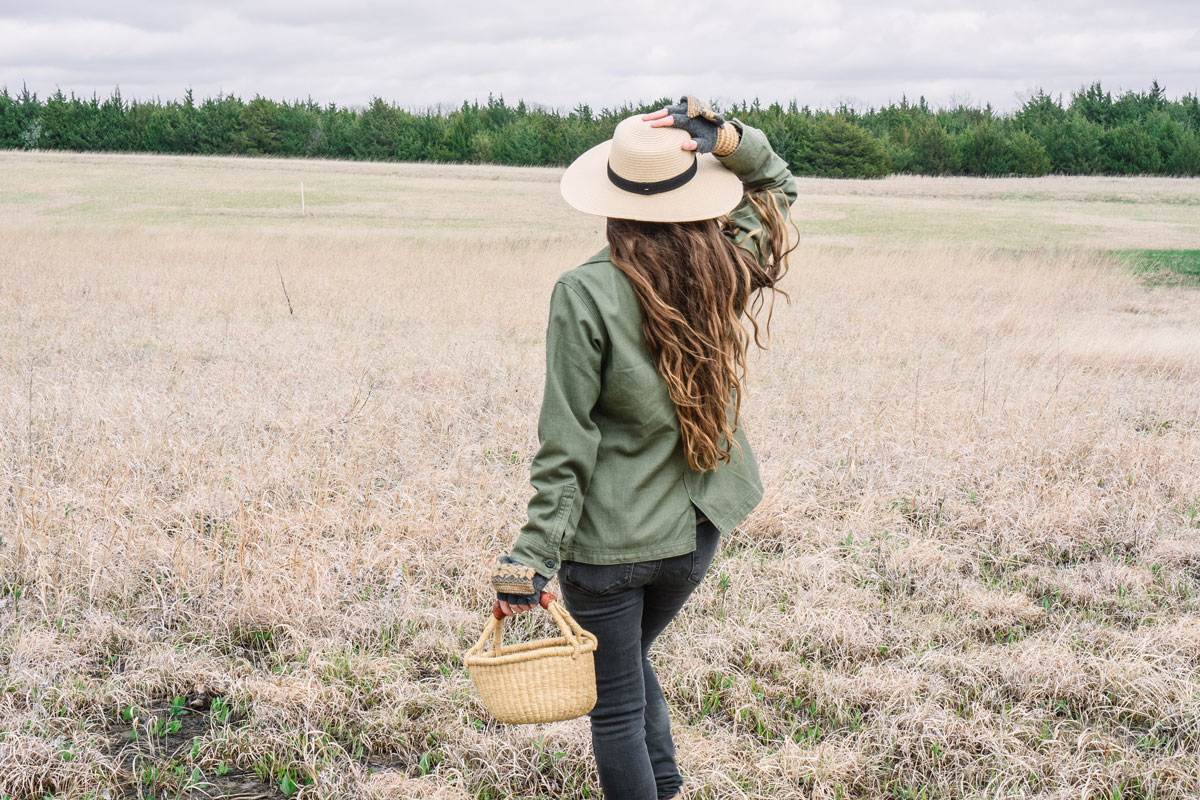 There are many unknowns right now, but we do know that the seasons will change, and they'll bring an ever-rotating supply of useful, delicious, and time-honored plants to our doorsteps. There are hillsides and forests bursting with herbs…if you only know where to find them and how to use them. Now more than ever is the time to be resourceful!
Of course you should only wild harvest or forage herbs and foods for which you are absolutely certain of their identity. Learning from a more experienced friend or local expert is a great way to get started! 
Because not everyone has an accessible herbal peer to turn to, we have also carefully designed an online Foraging Course that goes into great detail about many common and widespread plants. It even includes identification videos! Find out more in The Foraging Course, an in-depth guide to foraging that includes 24 detailed plant monographs and 48 delicious recipes featuring wild food and herbs.
Strategy V: Grow Your Own!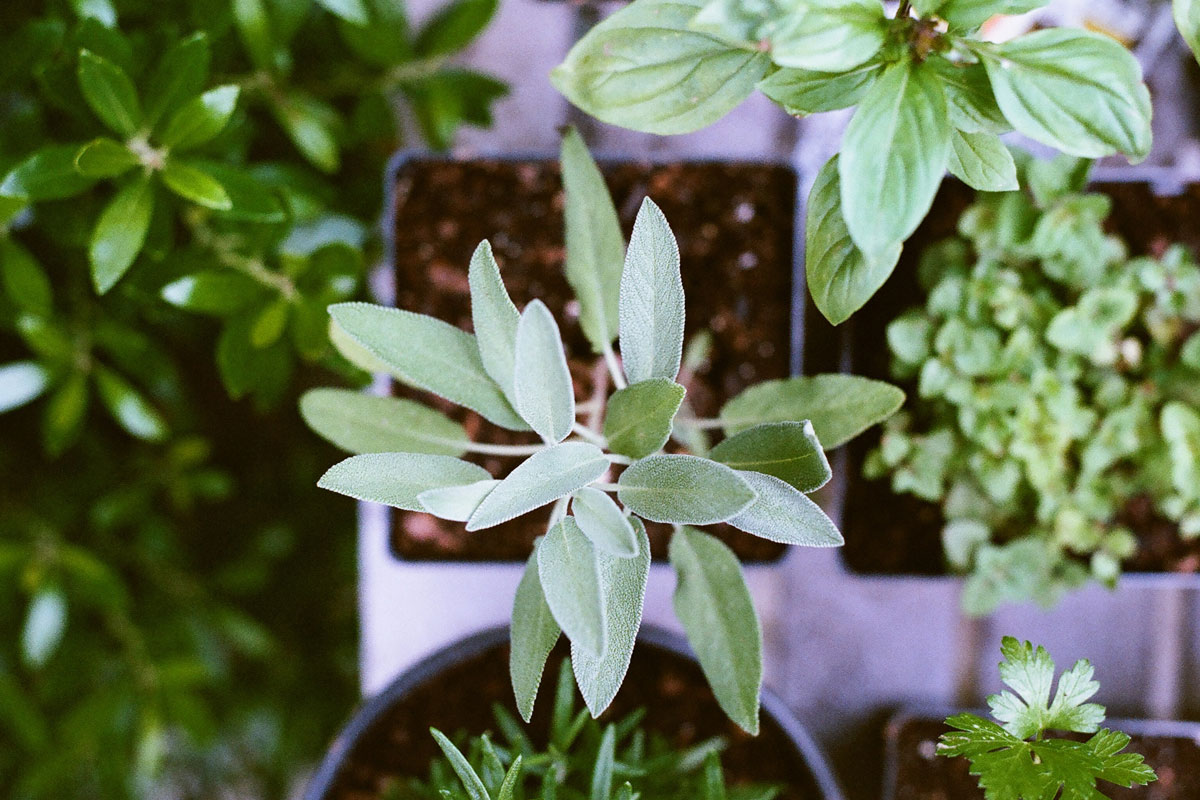 Which herbs can you grow instead of buy? This is going to be a little bit different for every person, household, and region. You might have to do additional research before investing your efforts and resources. Below, we've included a few plants that have many uses and are particularly popular for immune and respiratory support. They are also well suited to beginning gardeners. These aren't necessarily going to give you a yield in the first year, but when they do you will be pleased to have your own supply of these versatile herbs. 
Elderberry (
Sambucus nigra
and
S. canadensis
) berry and flower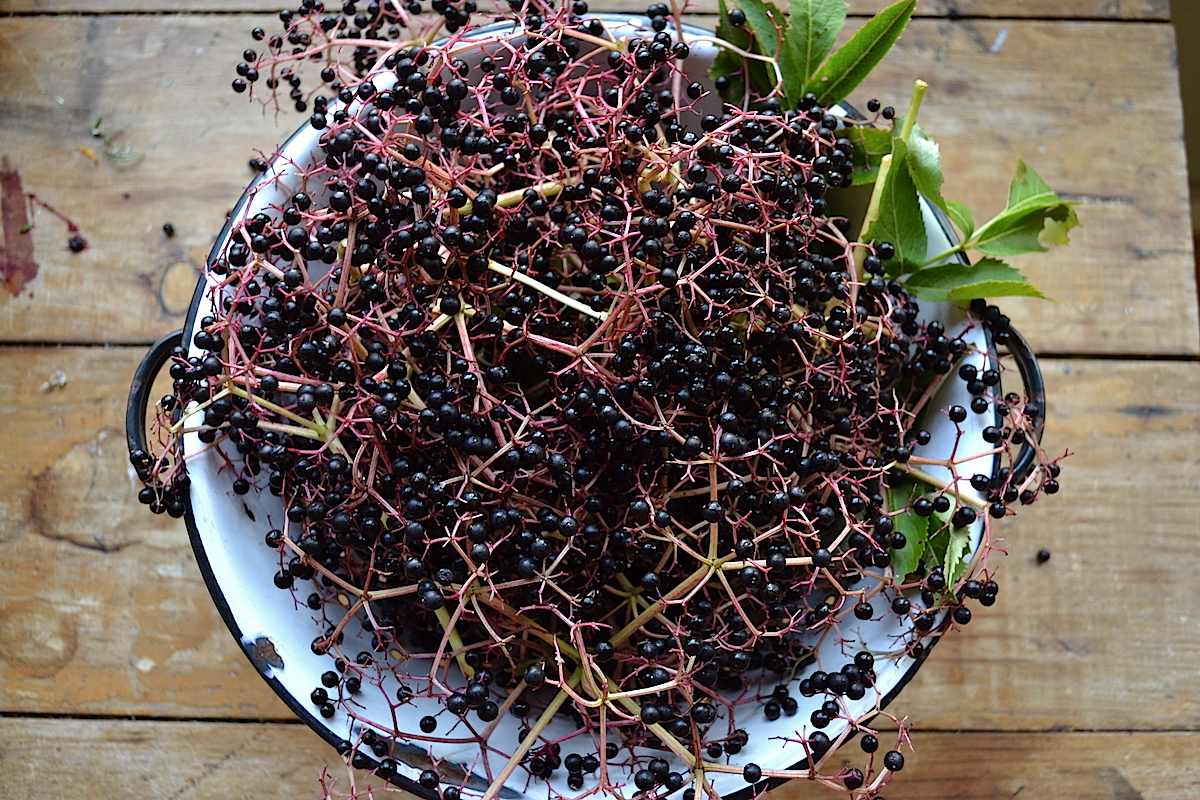 Every year there seems to be a run on elderberries (Sambucus nigra and S. canadensis). The demand exceeds the supply for everyone's aspirations or traditions of making their own, immune-boosting syrup. This might be in part because it tastes so good and is one of the herbs that we actually use up from year to year! Elderberry has also carried a reputation for antiviral action against common flus.
If you have a bit of space, perhaps in the country, or a yard with room for a shrub or two, then you might consider planting an elderberry bush. Keep in mind these can grow taller than a one-story house and equally broad! Be sure you really have enough space for one. Additionally, elderberries—like many fruit-bearing trees and shrubs—are more fruitful when two varieties from the same species are planted side-by-side for genetic diversity. There are also a few varieties that are said to be self-pollinating. 
Elderberry shrubs aren't very fussy, but will be more fruitful (as well as more pleasing to look at!) if planted in a healthy environment for the species. Ideal elderberry territory is well drained, moist soil that doesn't have any standing water. Full sun will produce more berries, but a bit of shade can work too. This is not a plant to try to grow from seed unless you have stoic patience. Elderberry, however, can be grown from cuttings, and many nurseries sell young elderberry plants. 
Echinacea (
Echinacea
spp.) root, flower head, and leaf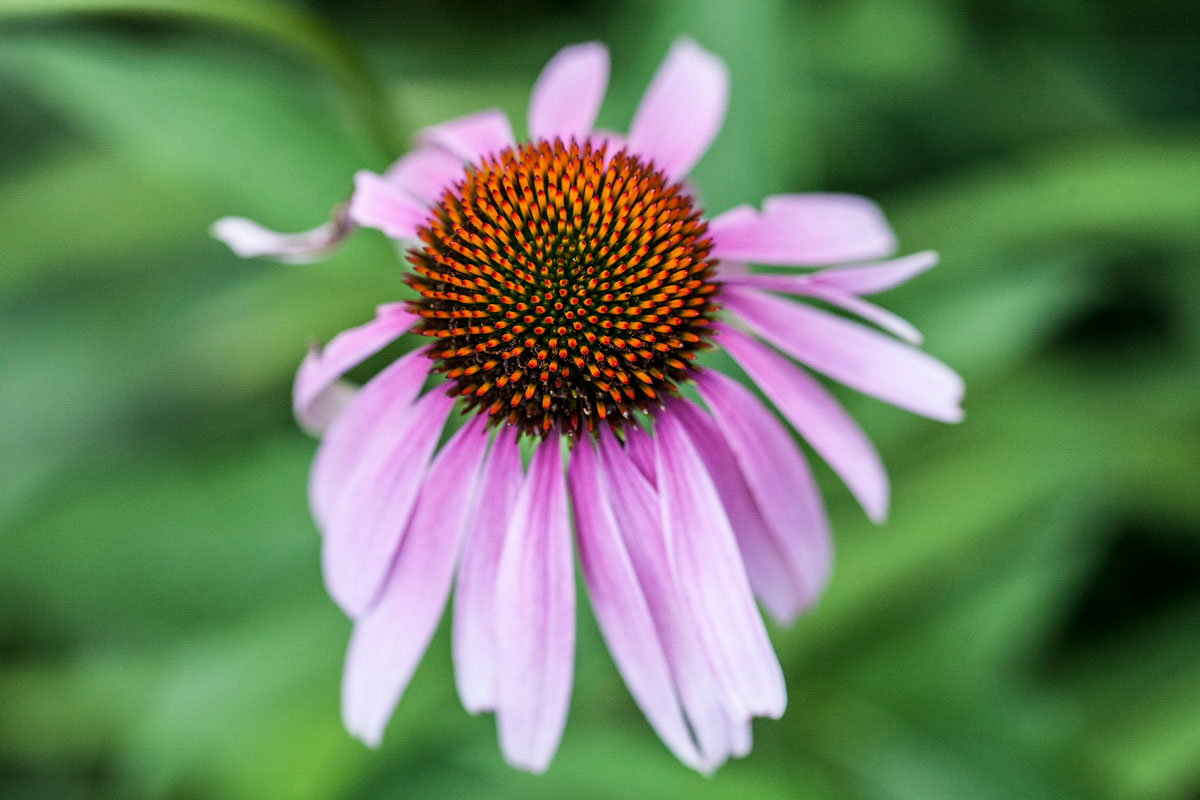 If you grow your own echinacea (Echinacea spp.), at the very worst you will have a beautiful landscape garden that is easy to care for. At best, you will always have a little patch to visit and harvest from, and even supply herbalist peers. This is one of the plants herbalists run out of in part because it is one of the most popular among customers who only know a few herbs. Among its many potential uses echinacea has a strong reputation for supporting immune response. It is not difficult to grow from seed, but will take a few years for the roots to get big enough for harvest. Nurseries also sell echinacea as an ornamental plant, but in a nauseating array of cultivars and colors. For simplicity and reliance on historical use, stick to those most like these three wild species: Echinacea purpurea, E. angustifolia, and E. pallida. Flowers of these three species will be purple or white, and the shape of the flower should be recognizable as the traditional coneflower shape. 
Most sunny gardens will support echinacea. If your climate is wet, then choose the sunniest and most well-drained sections of the garden. If you are in an arid climate, water echinacea when it is young and until it becomes firmly established.   
Lemon balm (
Melissa officinalis
) leaf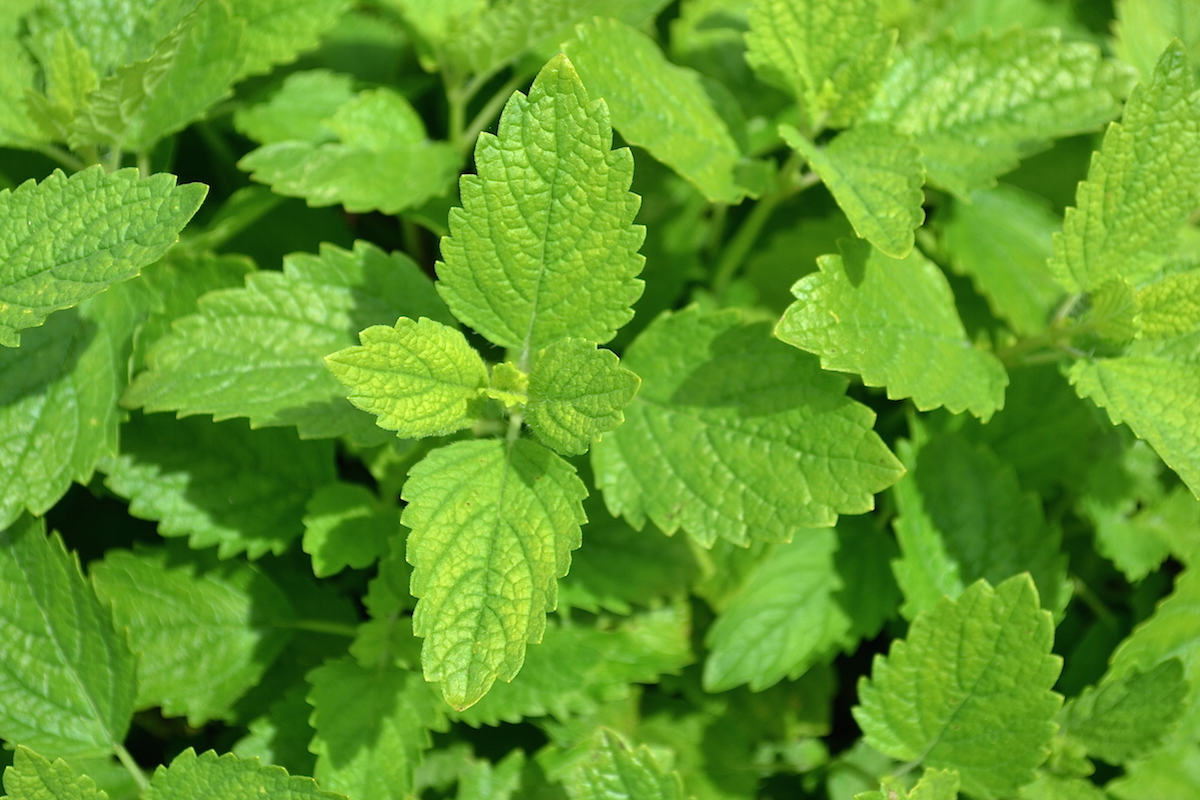 Perhaps you'd prefer to start with plants that are still more low-key and less of a commitment than elderberry or echinacea. Lemon balm (Melissa officinalis) is handy to have growing nearby because it is delightful to use fresh, especially in sun tea! It's a lovely herb to have on-hand when everyone is well, but it's particularly comforting during cold and flu seasons. Melissa (the latin name and also an alternate common name) is antimicrobial, and mildly diaphoretic, as well as anti-inflammatory, and soothing. 
Lemon balm is a perennial, which means it will come back year after year. It also grows much more discreetly and low to the ground compared to elderberry or echinacea. Lemon balm can also be grown in containers, which makes it a great choice for urban dwellers and anyone without much growing space. Lemon balm will grow slowly from seed, or quickly from a small section of plant. In hot and sunny climates it prefers a little shade, but in northern or overcast places it can grow right out in the middle of the garden in full sun. It prefers a bit of moisture to flourish, and typically bounces back vigorously after harvesting. For more about delightful lemon balm, read our blog post, A Family Herb: Lemon Balm Benefits. 
Strategy VI: Avoid Using "At-Risk" Plants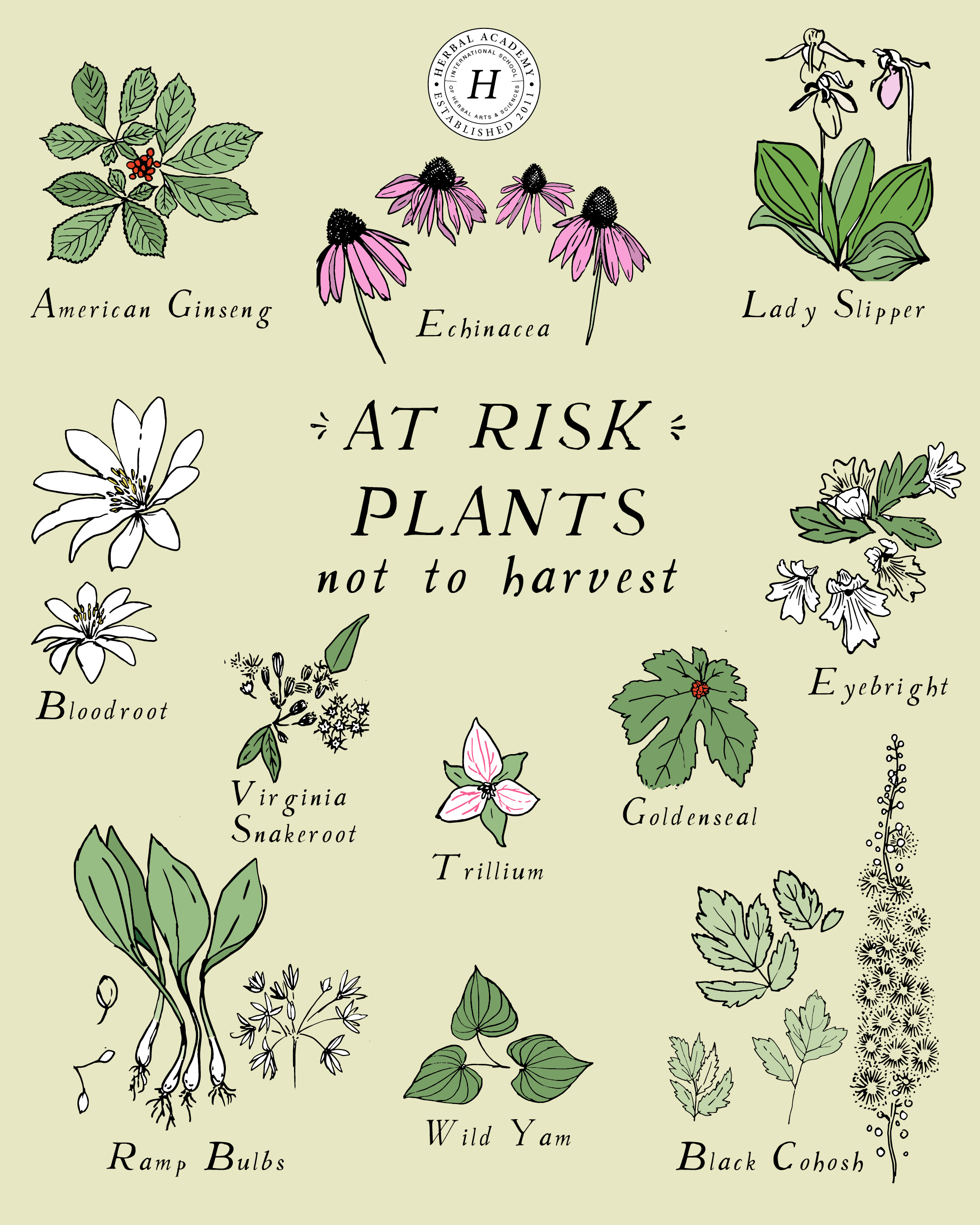 Whether you're researching where to buy herbs or learning how to forage or grow your own, you'll always want to keep sustainability top of mind. It can be tempting to tell yourself, "This pandemic is an emergency situation that warrants using at-risk or endangered herbs." However, we encourage you to slow down, take a deep breath, and use your herbal prowess to figure out sustainable alternatives. The Earth is here to support us during these challenging times, but we must support her in return. 
Fortunately, the nonprofit United Plant Savers (UpS) has made it easy to cross-reference our herbal shopping carts with their lists of "At-Risk" and "To-Watch" plants. The plants on these lists are in danger of over-harvesting either because of the herbal products industry, unregulated foraging, urban sprawl, habitat destruction, or any other number of factors. Plants on the UpS lists need to be protected and respected so their populations can flourish and remain available for future generations. Learn more on the United Plant Savers Species At Risk page.
Below, you'll find a few examples of common "At-Risk" herbs that you may have been tempted to buy, along with their more sustainable counterparts. 
Slippery elm (
Ulmus fulva
) bark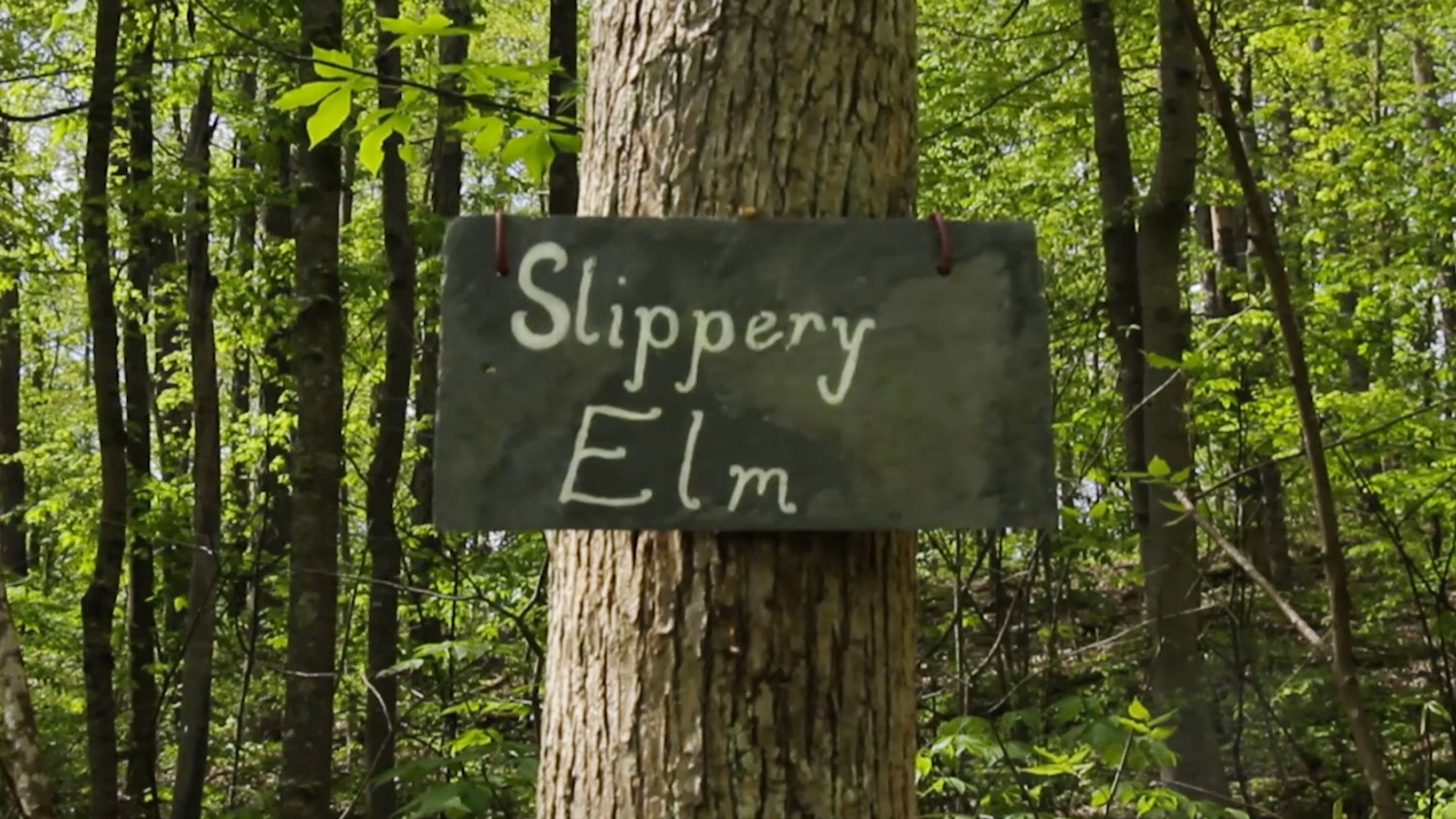 This great North American tree has been hit doubly hard by Dutch elm disease paired with harvesting pressure for its inner bark, which is used in throat lozenges. 
Instead of slippery elm (Ulmus fulva) bark, you can use any of a number of other demulcents, including marshmallow (Althaea officinalis) root, leaf, or flower, common mallow (Malva sylvestris) root, leaf, or flower, plantain (Plantago spp.) root or leaf, violet (Viola spp.) leaf or flower, and even the common couch grass (Elymus repens) root. 
Couch grass is not to be mistaken with crabgrass. After you discover which common garden weed this is, you'll be happy to know there are many uses for it. The root is the part commonly used as a demulcent, and it is also diuretic and anti-inflammatory. Couch grass is exceedingly abundant, so perhaps dry instead of tincture it, or make only the amount of tincture you will use in one season. You will likely always be able to replenish your supply.
Goldenseal (
Hydrastis canadensis
) root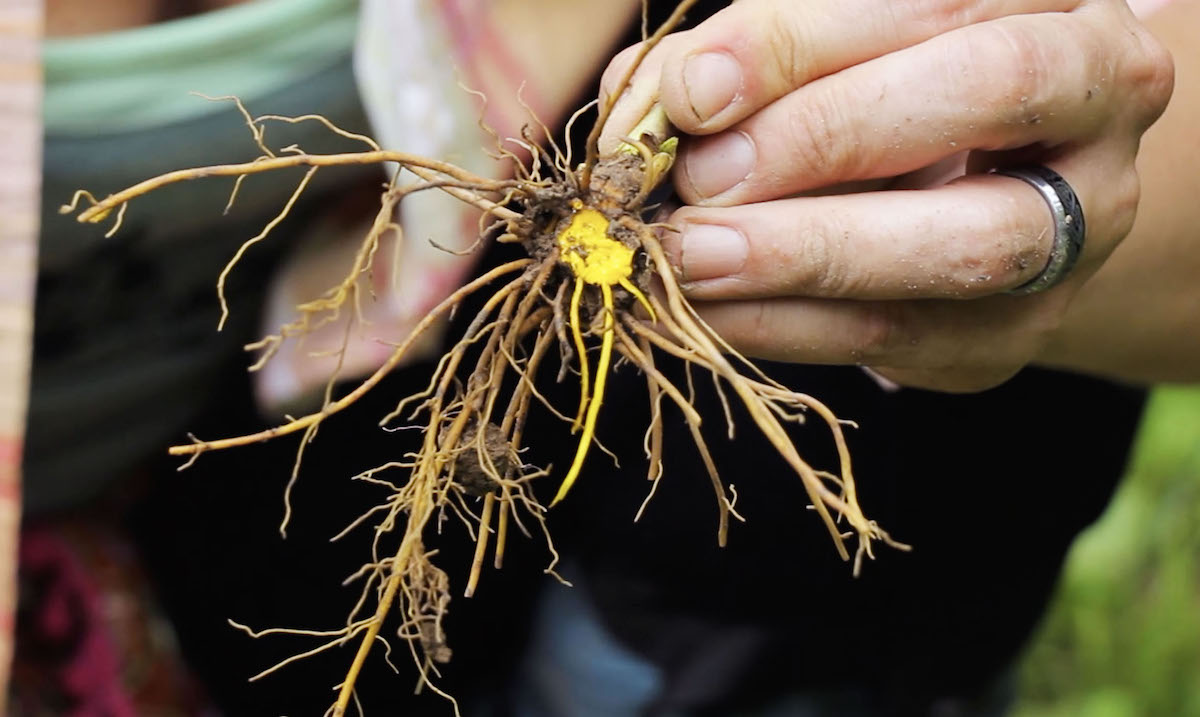 Goldenseal (Hydrastis canadensis) root is reputed as an antimicrobial and mucous membrane tonic. The trouble with goldenseal is that it takes many years to grow and has very specific habitat requirements. Sadly, wild populations have already been greatly reduced. It would be very unusual for you to find goldenseal in the wild, and if you did think you found a patch of it, then it would likely be a poisonous look-alike called mayapple (Podophyllum peltatum). Wildcrafting goldenseal is frowned upon. 
Instead of goldenseal, the roots of barberry (Berberis spp.) root may be used to produce an equally bright yellow tea or tincture as goldenseal with very similar chemistry. Some barberry species are cultivated varieties, and one native species is Berberis aquifolium. 
Though not particularly close in chemistry, infusions or tinctures of goldenrod (Solidago spp.) leaf or flower may also produce a similar mucous membrane tonic effect, and goldenrod is widespread. Goldenrod is very common, and any species may be used, so after you learn to use it you will be rich in this herbal preparation! 
Osha (
Ligusticum porteri
) root
Osha (Ligusticum porteri) grows at medium to high elevation, slowly, and in very particular environments in the Western United States. Particularly because it is uncommon, it is not advised that one wildcraft osha, unless instructed to observe and respect its lifecycle and relative abundance from season to season.. Additionally, there are many truly poisonous look-alikes. While the root is remarkably expectorant, there are many other herbs that can do the trick more safely and sustainably.
Instead of osha, think of more commonly growing expectorants, or plants that can be cultivated. Horehound (Marrubium vulgare) is a mint family herb that may be growing in your garden, or in stock with your herb supplier. The leaves and flowers deliver a subtle expectorant influence in a light infusion, or more decided encouragement as a decoction, syrup, or lozenge.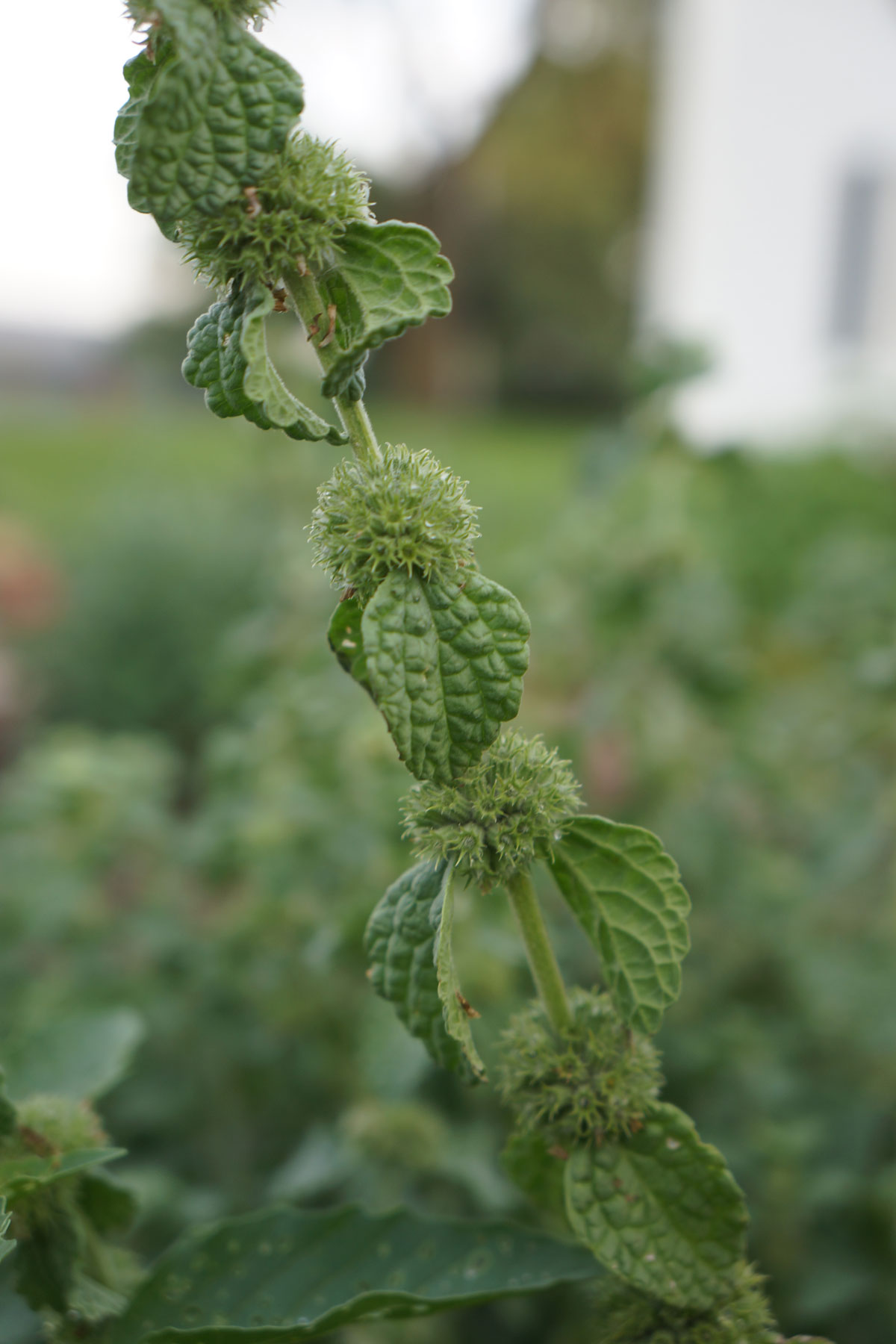 Elecampane (Inula helenium) root is another herb that is versatile for respiratory support. This herb can be potentized with the addition of aromatic culinary herbs such as ginger (Zingiber spp.) plant part, thyme (Thymus spp.) plant part, or sage (Salvia officinalis) plant part. 
Pine (Pinus spp.) needles can almost always be sourced locally and they also have a resinous and expectorant quality along with a pleasing and stimulating flavor that's somewhat similar to osha. 
In Closing,
When learning where to buy herbs sustainably—or how to grow or forage them yourself—you may find that what is right for you changes every few years or so. We find it delightful and confidence boosting to be able to tap into all these tools and resources, or at least have some knowledge of each. The perspective and ability to pause, regroup, take inventory, and then forge ahead when things don't go exactly as planned can be very helpful. In the end, resourcefulness is an herbalist's best friend!