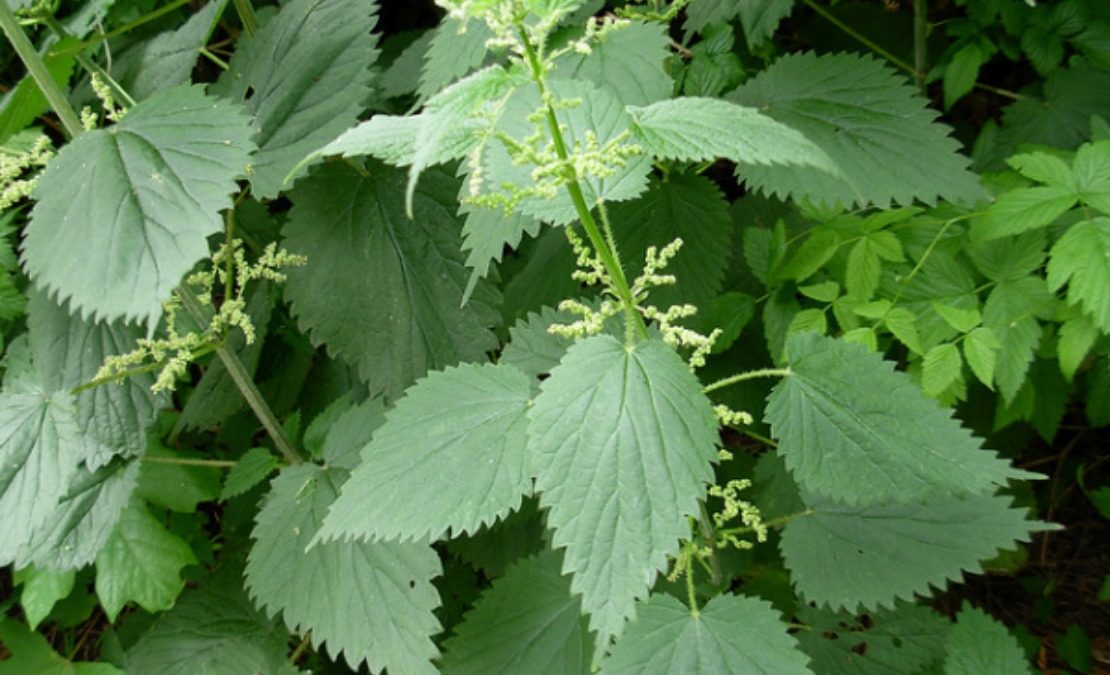 What plant has the highest amount of protein, by weight, of any plant? Hint: it's not a bean, lentil, or pea, and you can gather it yourself in wild and not-so-wild places. The answer is stinging nettle.
Stinging nettle is an amazing superfood vegetable that is not only high in protein but also in calcium, magnesium, iron, selenium, zinc, potassium, boron, vitamins A, B, C, D, E, and K, bioflavonoids, antioxidants, essential fatty acids, and chlorophyll.
During most of the year, I prepare dried stinging nettle into an infusion, which is a little like a tea but much, much stronger. Nettle infusions contain many times the amount of nettles than an herbal tea and steeps for hours as opposed to minutes. In the spring, I like to harvest my own nettles and prepare them into soups and vinegars. I harvest it in parts during early and late summer when the leaves are young.
How To Approach Stinging Nettle
Stinging nettle teaches you how to approach it. If you approach it casually, it will sting you. If you approach it with intention, whether firmly or gently, it will not. I have often found that the nettle I am gathering does not sting me, while the nearby plants that I brush accidentally with the back of my hand or wrist do. "Don't just brush up against us like that," they seem to say. "Notice us. Treat us with respect." How like people!! If nettles do sting you, don't worry. Many people soothe the sting with the leaves of yellow dock, another wonderful plant to harvest in the spring. You can crush or chew the yellow dock leaves and then rub them on. I find plantain leaves at least as effective, and I use them the same way. What better way to take in the spring?!
Learn about more herbs you can harvest this spring in our post, 6 Spring Herbs You Can Forage Now.