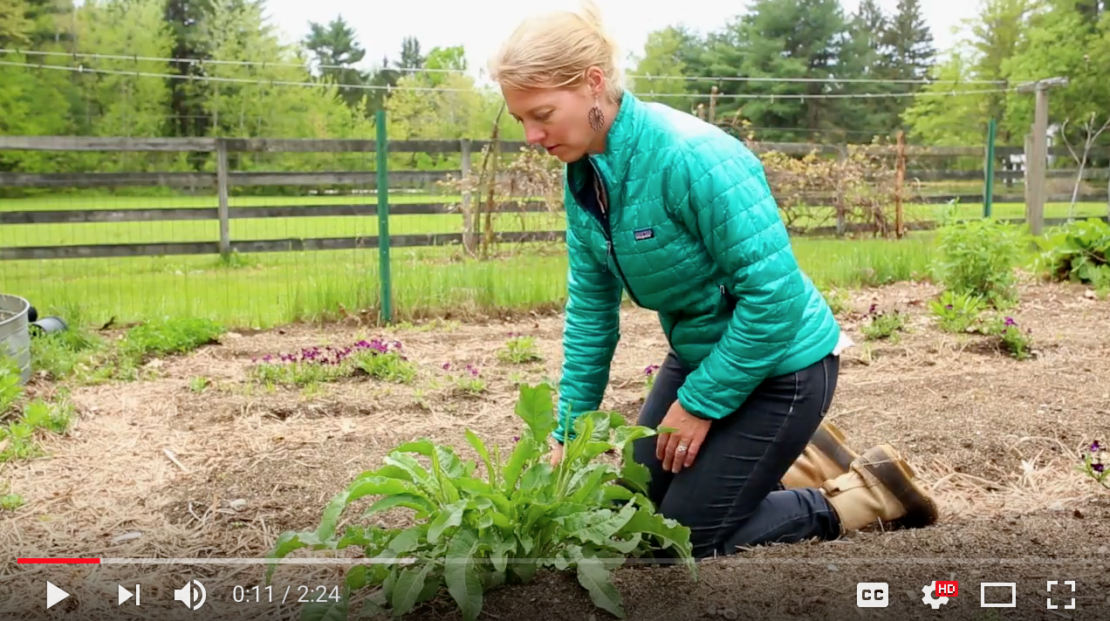 Join Us For A Yellow Dock Plant Walk!
We're in the midst of growing and foraging season here in the Northern Hemisphere. If you're feeling the tug to get outside and enjoy the plants as they flourish, we hope you'll join us today for a plant walk video with herbalist and Herbal Academy Assistant Director, Jane Metzger.
Jane will be showing us how to identify yellow dock as well as sharing some of her favorite ways to use this plant. Just click play on the video below or watch it on our YouTube channel.
Yellow Dock
Name/Family: 
Yellow Dock, Rumex crispus (Polygonaceae)
Parts Used:
Root and Leaves
About:
The name yellow dock refers to the unmistakable yellow flesh of this plant's thick, multi-branching, deep taproot which reaches its peak potency and juiciness in the fall of their first year or spring of their second year. Yellow dock root supports healthy digestion and elimination via its bitter, laxative, astringent, and alterative actions. Its mildly laxative anthroquinone glycosides and bitter compounds stimulate digestive enzymes, while its astringent tannins tone digestive tissues. With both laxative and astringent actions, yellow dock can be supportive for both constipation and diarrhea. As an alterative, yellow dock roots and leaves help support liver function and elimination of excess wastes and can, in turn, ease eruptive skin conditions such as eczema and psoriasis.
Yellow dock root is highly regarded by herbalists as a source of iron and is used in the case of anemia and low hemoglobin levels in the blood. Indeed, yellow dock is quite beneficial in supporting iron assimilation. A favorite blend for supplementing a vegetarian diet is a decoction of dock, dandelion, burdock roots, and nettle mixed with molasses. Yellow dock can be used in small amounts for short periods of time and should not be used in large quantities for children or pregnant or lactating women.
Subscribe to our YouTube Channel for more Herbal Videos!
Psst… did you know the Herbal Academy has a Youtube channel? It's true! We do!
While some of you already know about our channel, many of you don't, so we wanted to be sure to invite you to join us in that space, especially since we are regularly adding new videos!
Videos offer us a wonderful way to share and connect with our community and students in a very visual platform. On our 
Youtube channel
, you will find helpful demonstrations and information about the Academy.
To subscribe to our channel, and view all the other videos uploaded right now:
Visit our Youtube channel,
Click the big red "subscribe" button,
Find all our videos under the Playlist option covering:
Herbal Tutorials and Recipes
NEW Mini-Herbal Walks
Herbal Courses here at the Academy
And general videos about the Herbal Academy
We look forward to seeing you over there!