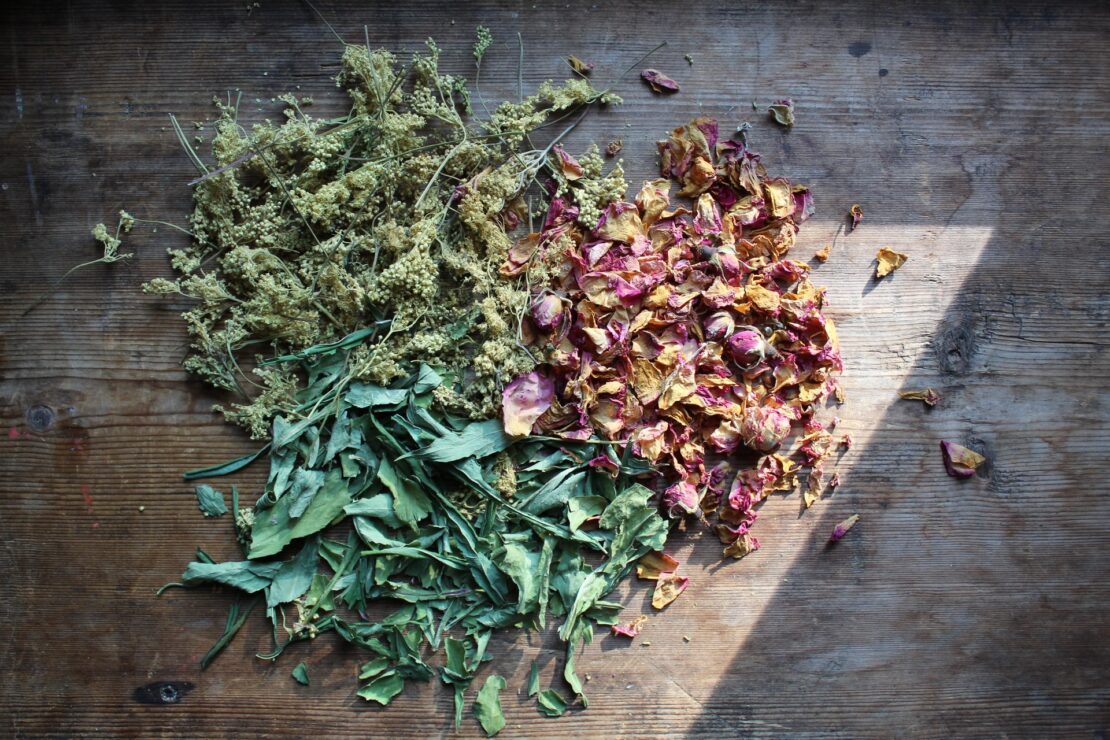 Meadowsweet Tea With Rose
This meadowsweet tea recipe offers a chance to calm the mind and gently soothe aches and pains while hydrating the body. A great way to practice self-care, this cup of herbal tea contains ingredients known to quiet a busy mind. 
Also known as Queen of the Meadow, meadowsweet (Filipendula ulmaria) flower appears to have analgesic properties and has traditionally been used for general pain (Shane, 2016), as well as pain associated with arthritis and the flu (Wood, 2009). Meadowsweet contains salicylates and should be avoided by people who have an allergy or sensitivity to them (Hoffmann, 2003), or children with or recovering from a viral illness.
Meadowsweet Tea With Rose
Meadowsweet is a go-to choice for stress-related headaches. Rose (Rosa spp.) petals are aromatic, calming, and a gentle nervine perfect for times when you need a little nurturing. For extra flavor, a dash of cardamom and a little sweetener make this a truly pleasant cup of tea. Yield: 1-2 cups.
Ingredients
1 teaspoon dried meadowsweet (Filipendula ulmaria) flowers
1 teaspoon dried rose (Rosa spp.) petals
1 dash of cardamom (Elettaria cardamomum) powder
Your choice of honey, stevia, or maple syrup to sweeten, to taste
Directions
In a heat-proof glass vessel, combine the meadowsweet, rose petals, and cardamom powder.
Add 8-12 ounces of hot water just off the boil.
Cover and let steep for 10 minutes.
Strain the infusion into your favorite teacup or coffee mug. Sweeten to taste.
Take a few minutes to clear your mind, focus on your breath, and enjoy your tea!
In Closing,
Finding herbs and botanicals that help soothe occasional effects of stress promotes a routine that involves mindful self-care. In addition to the Meadowsweet Tea recipe, above, here are a few more tea recipes for you to try on those days when a quiet brew will help create the balance your body and mind craves. 
Chamomile Tea with Lemon Balm and Linden Flower
Calming Tea Recipe
Herbal Teas for Morning, Midday, and Night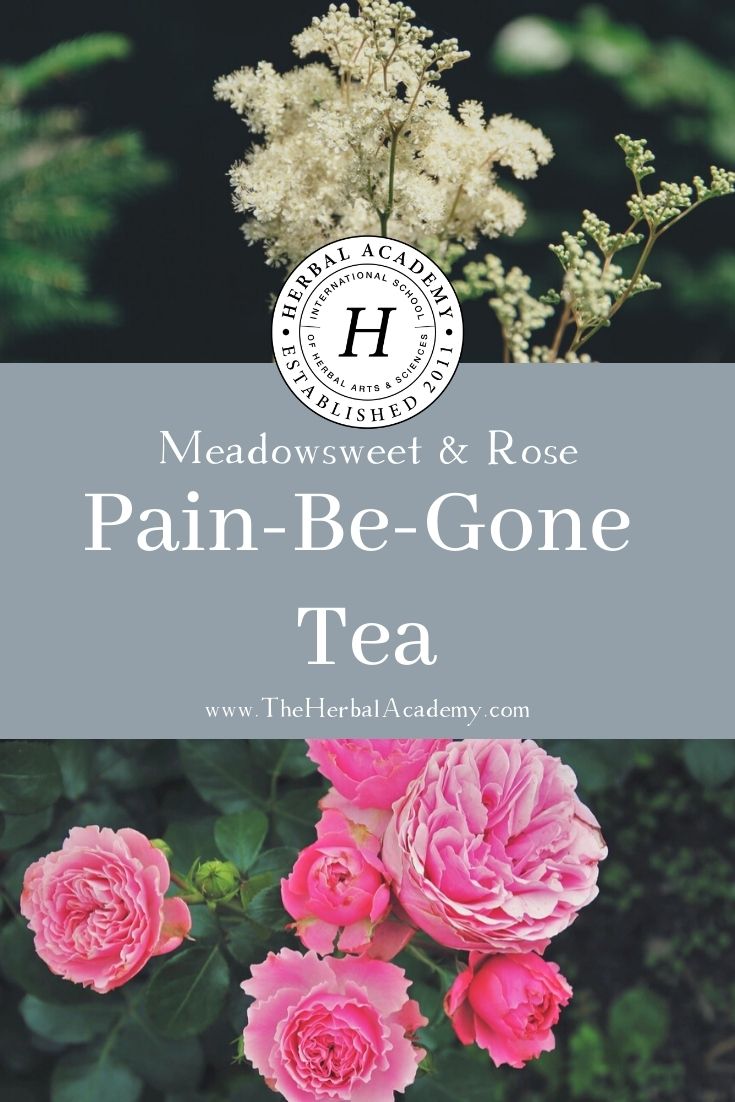 REFERENCES 
Hoffmann, D. (2003). Medical herbalism: The science and practice of herbal medicine. Rochester, VT: Healing Arts Press.
Wood, M. (2009). The earthwise herbal: A complete guide to new world medicinal plants. Berkeley, CA: North Atlantic Books.