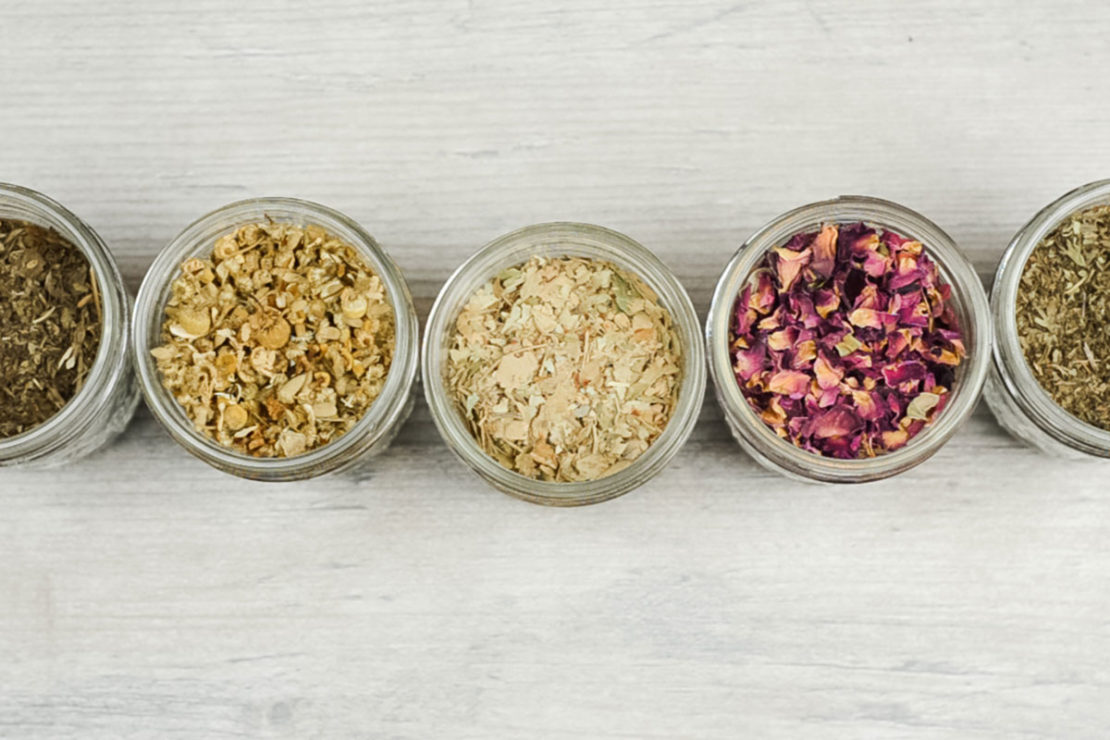 Calming Tea Recipe & Natural Stress Management (With Video!)
Sometimes it seems as if stress is all around us. From big traumatic events to small irritations, stress is an inevitable part of life. Because stress can have a detrimental impact on our health and quality of life, it's imperative that we develop habits—from simple lifestyle practices to go-to formulas, like our Calming Tea Recipe, below—to help us better manage and cope with stress.
When it comes to stress, we often search for herbal solutions, and rightly so, as there are many supportive herbs available! However, it's valuable to remember that lifestyle practices also play an important role and should be incorporated for optimal stress reduction and overall well-being. Interestingly, most healthy habits that promote wellness are also helpful in reducing stress. Here are some of the most valuable lifestyle practices to include in your routine.
Lifestyle Practices for Stress Management
Exercise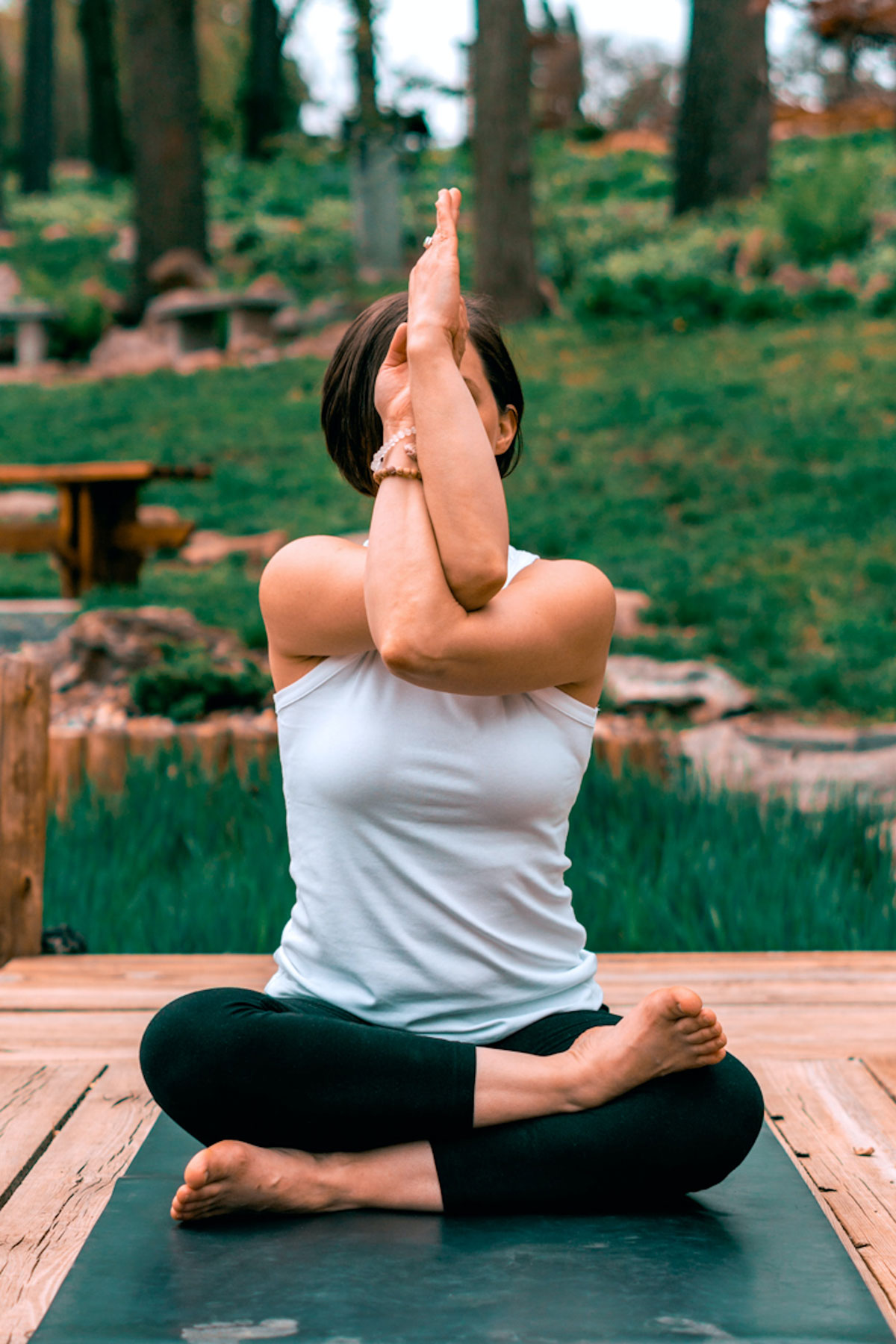 Just about everyone can attest to the fact that exercise effectively boosts mood. The reason exercise works so well is because it actually reduces the levels of stress hormones in the body. These include adrenaline and cortisol (Harvard Health Publishing, 2018). Besides the reduction of stress hormones, exercise also encourages endorphin production, which helps to lift mood and increase relaxation (Harvard Health Publishing, 2018).
Depending on your situation, exercise may be the last thing you feel like doing, but the aftereffects are well worth the effort. Most people report increased feelings of happiness and lower levels of stress after exercise. Many find regular exercise is a useful tool in managing anxiety and feelings of depression when included as part of a holistic wellness plan. If regular exercise seems daunting, rest assured that just about any form of exercise can aid in reducing stress (Mayo Clinic, 2018). It doesn't have to be complicated or incredibly lengthy—a simple walk outside can do wonders! 
Get Outside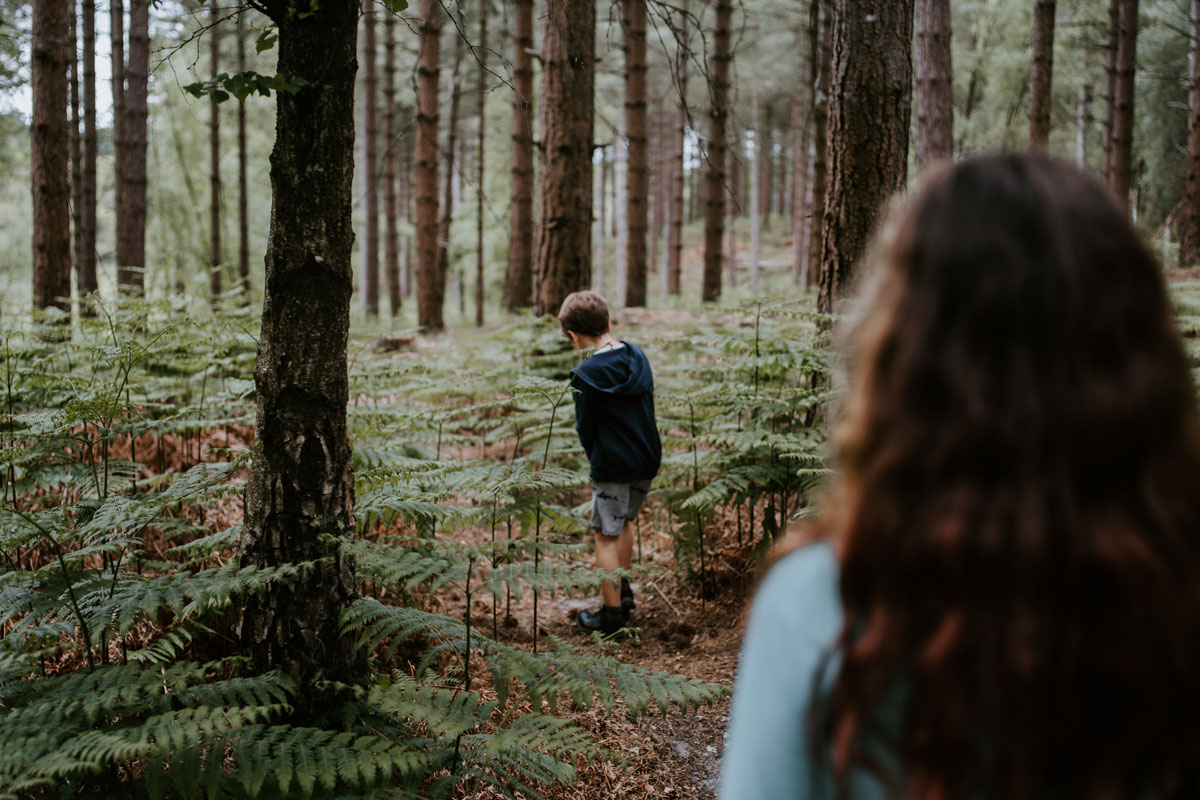 Growing evidence suggests natural settings have a significantly positive impact on stress levels and mood. In fact, connecting with nature is shown to have a restorative effect, and may help rebuild and renew depleted personal resources. This restorative effect pertains to physiological, emotional, and mental factors and is thought to aid in recovery from stress as well as strengthen our ability to meet the demands of life (Berto, 2014).
Perhaps we can learn from the Japanese practice of forest bathing, or shinrin-yoku, in which short visits to forest environments are encouraged to promote wellbeing. These visits are meant to be relaxing and a time to take in and observe the atmosphere of the woodland. Reported benefits include "lower concentrations of cortisol, lower pulse rate, lower blood pressure, greater parasympathetic nerve activity, and lower sympathetic nerve activity" (Park et al., 2010, para. 1) than are observed in urban environments.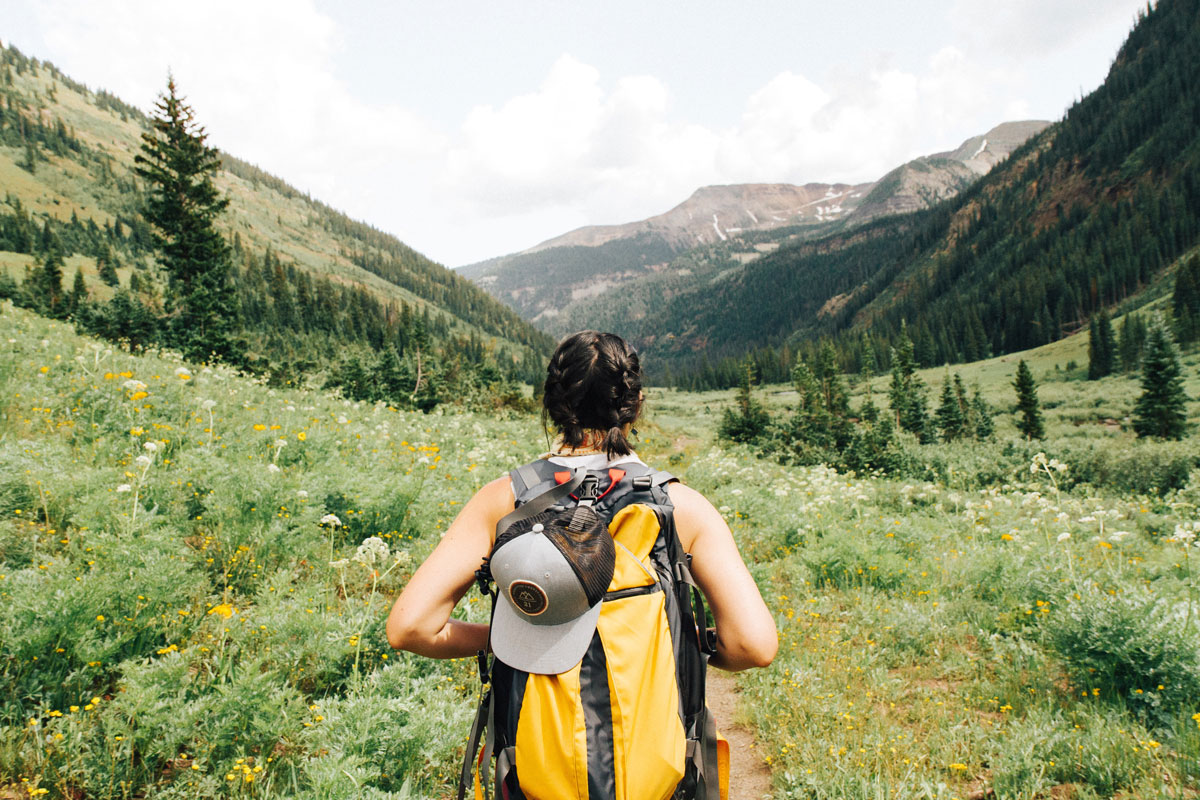 It's an excellent idea to exercise outside in order to reap the benefits of both stress-reducing activities; a walk, hike, or run in nature is incredibly beneficial. However, just being outside is believed to have positive effects. In fact, the life-enhancing benefits of nature are so profound that the simple act of observing natural scenes is useful. This was noted by one study in which participants reported a view of nature outside a window contributed to lower stress levels and increased job satisfaction in the workplace (Shin, 2007). It appears the natural world is a great support to us, and one we would do well to embrace on a regular basis! 
Meditation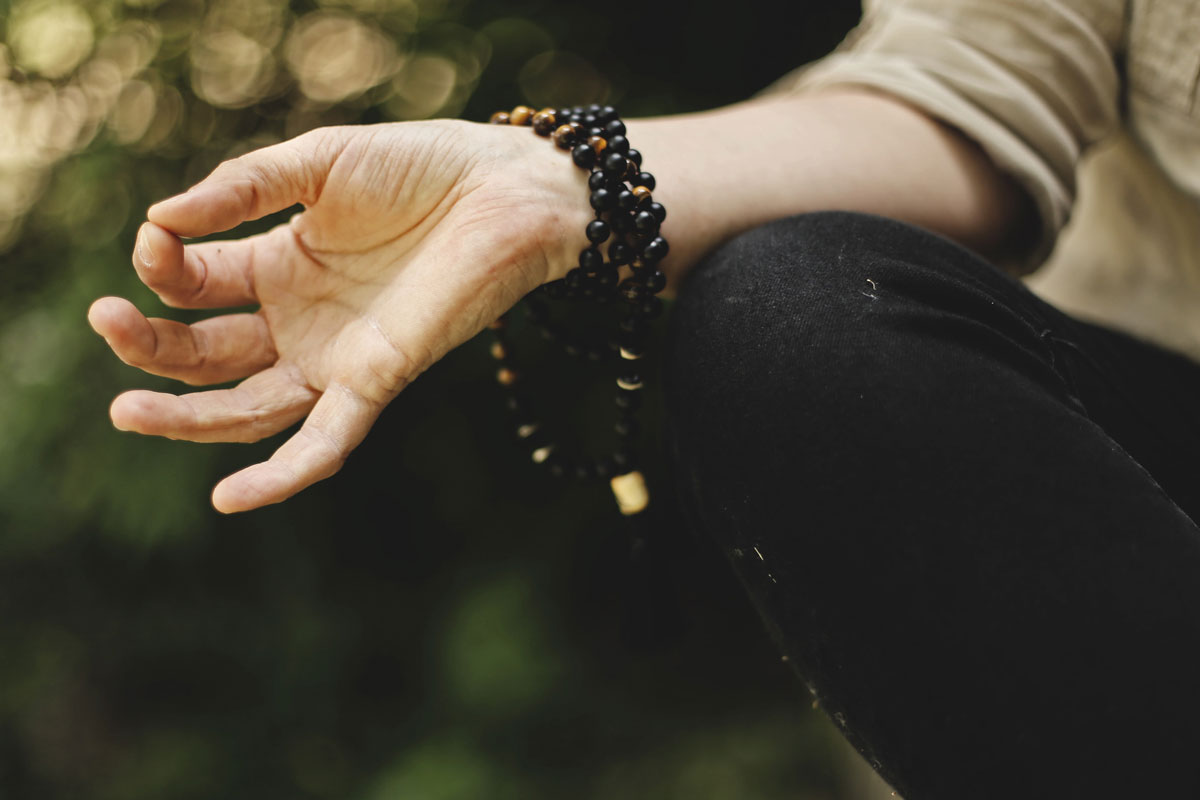 Meditation continues to grow in popularity, and for good reason; much research shows the great physiological benefits of regular meditation and mindfulness practices (Grossman et al., 2004). Some of these benefits include increased immune function, lower systemic inflammation, and decreased sympathetic nervous activity; these practices also contribute to higher levels of melatonin and serotonin in the blood plasma (Davidson et al., 2003; Ngo, 2013). Besides an increased sense of well-being, many report a lower sense of stress and strengthened ability to deal with stressful situations as they arise (Ngo, 2013). 
Meditation may look slightly different for each person, but is generally made up of a few common elements such as focused attention, a comfortable position, and intentional breathing (Mayo Clinic, 2019). Beginners usually find a quiet setting is the best option, but after some experience many find that meditation can be practiced just about anywhere. For some, the mindful practice of yoga, qi gong, and tai chi are meditative in nature and bring similar benefits (Mayo Clinic, 2019). 
Supportive Herbs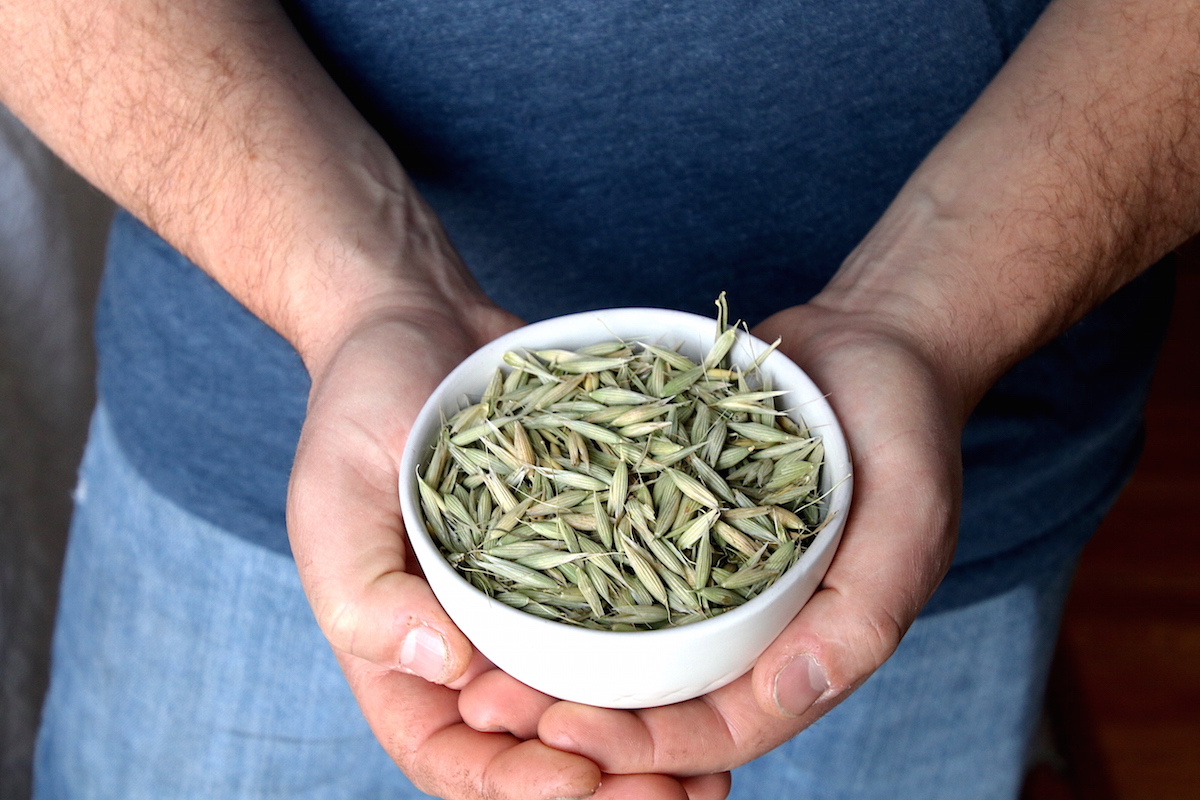 Herbs with nervine and adaptogenic actions have been shown to ease and support the body's response to stress. Nervines work to lessen overactive stress responses and help bring the mind and body back to a state of rest and relaxation. They do this by shifting the nervous system from the active, sympathetic system to the parasympathetic system. All nervines are unique and work slightly differently from one another; some are uplifting, working to ease anxiety and boost mood, while others have more relaxing, sedative qualities. Many nervines work well in teas and tinctures to provide support. 
Examples of nervines include:

Chamomile (

Matricaria chamomilla

) flower

Lemon balm (

Melissa officinalis

) aerial parts

Linden (

Tilia

spp

.

) bract and flower

Oat (

Avena sativa

)

seed harvested at milky stage

Skullcap (

Scutellaria lateriflora

) aerial parts

St. John's wort (

Hypericum perforatum

) aerial parts
Adaptogenic herbs are also helpful in building resilience and strengthening our ability to adapt to change and cope with external stressors. Many herbalists use adaptogens to boost immune function, increase stamina, improve stress response, and provide general support to the body as a whole. The benefits of these herbs are not always seen immediately. They usually work best when taken over a period of time. Many adaptogens work well in tinctures, teas, and rolled pills and can be added to daily food preparations, such as Adaptogenic Bliss Balls and Nourishing Herbal Broth.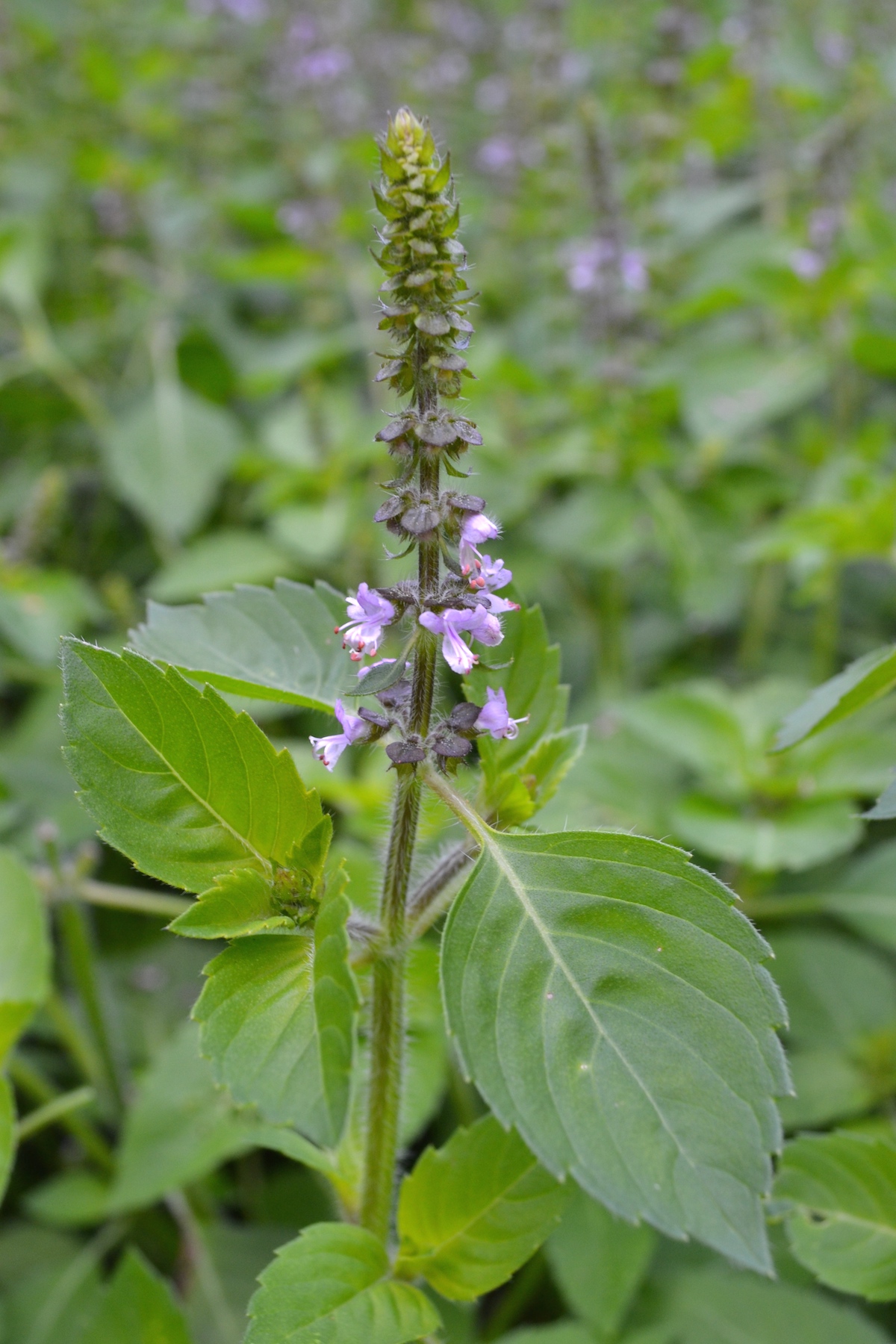 Example of adaptogens include:
Astragalus (

Astragalus mongholicus

,

formerly known as

Astragalus membranaceus

) root

Ashwagandha (

Withania somnifera

) root

Eleuthero (

Eleutherococcus senticosus

) root

Rhodiola (

Rhodiola rosea

​) root

Schisandra (

Schisandra chinensis

​) berry

Tulsi (

Ocimum tenuiflorum

) aerial parts
Learn more about adaptogens and find a delicious adaptogenic chai tea recipe here. 
Tea-Time Herbs for Stress Management
Teas are a wonderful way to utilize our herbal allies for stress management. The herbs go about their gentle work to soothe and strengthen, while the very act of preparing and sipping the tea brings its own sense of calm. The following calming tea recipe is a nice daytime nervine blend to keep the nervous system cool and collected. Before we get to the recipe, however, let's take a quick look at the beneficial properties of the herbs used in this tea.
Lemon balm (
Melissa officinalis
) leaf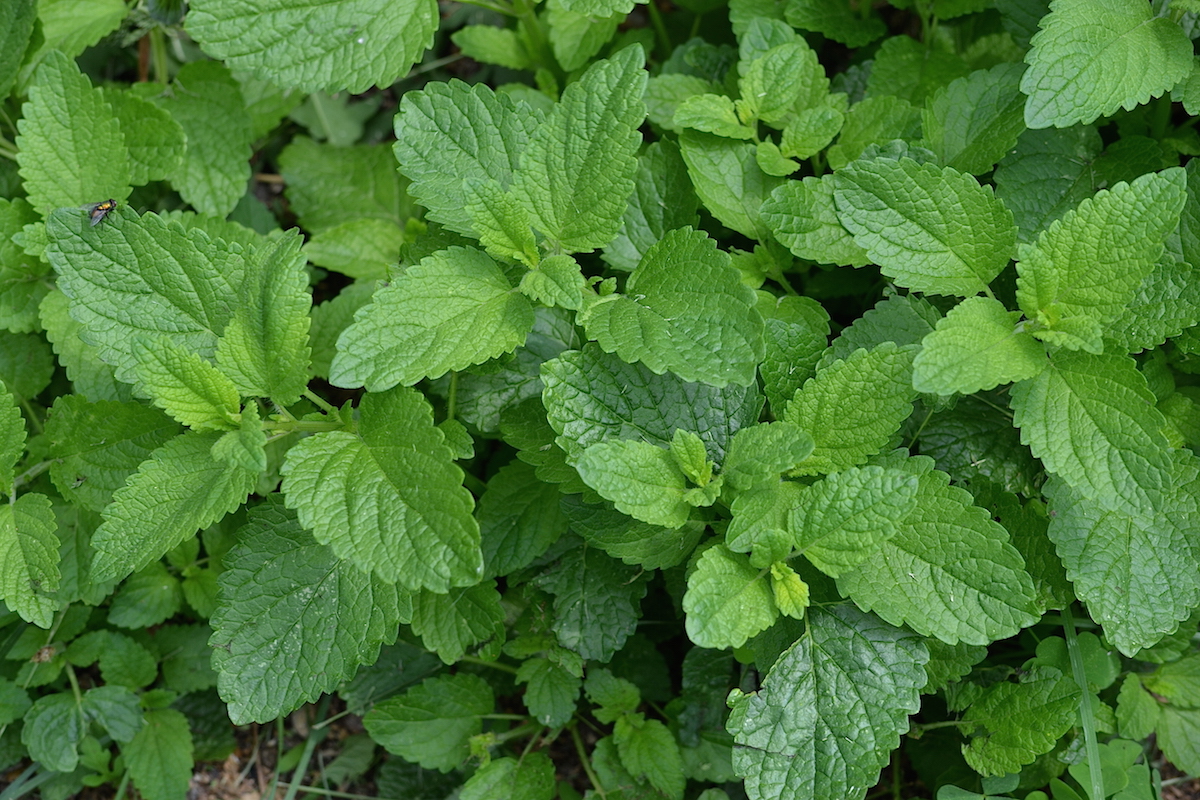 Lemon balm is a cooling nervine with a strong lemony smell and mild lemon flavor. Rosemary Gladstar calls it "one of nature's best nervine herbs" (Gladstar, 2001). It is both uplifting and relaxing. With a long history of use in supporting anxiety, stress, and nervousness, lemon balm is thought to promote a positive mood and encourage calm. It's also helpful for the digestive system, where it's mild antispasmodic action may ease cramping and various stomach troubles. It's especially useful when tummy upsets are a result of nervousness. 
Learn more about lemon balm in our post, A Family Herb: Lemon Balm Benefits.
Chamomile (
Matricaria chamomilla
) flowers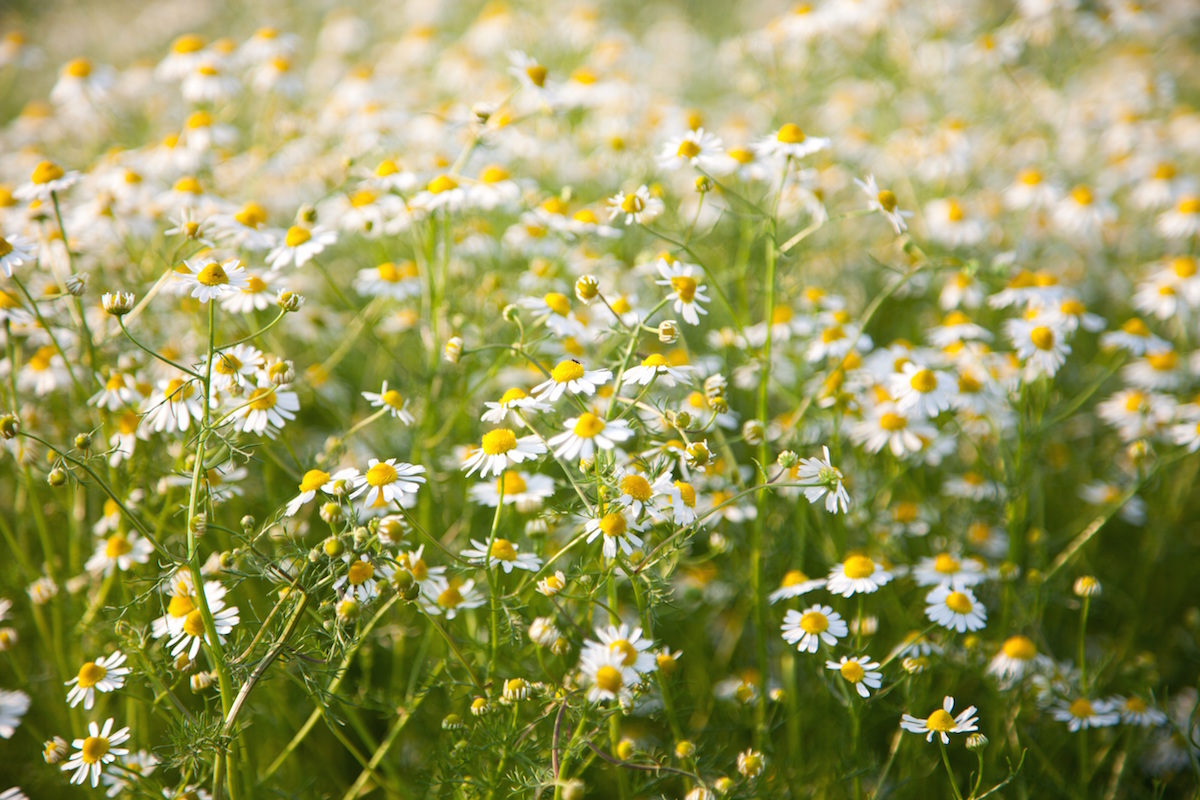 A well-known relaxing herb, chamomile is another nervine that is frequently used to ease emotional stress. The sweet flavor and pleasant aroma make chamomile a delicious addition to our Calming Tea recipe. Its calming nature is helpful for soothing anxiety and tension. Even though chamomile is often used to set the stage for restful sleep, this botanical can also be sipped throughout the day to provide ongoing support for nervous tension. Like lemon balm, chamomile contains antispasmodic properties and is also useful in soothing digestive complaints. 
Learn more about chamomile in our post, A Family Herb: Chamomile Flower. 
Linden (
Tilia
spp
.
) bract and flower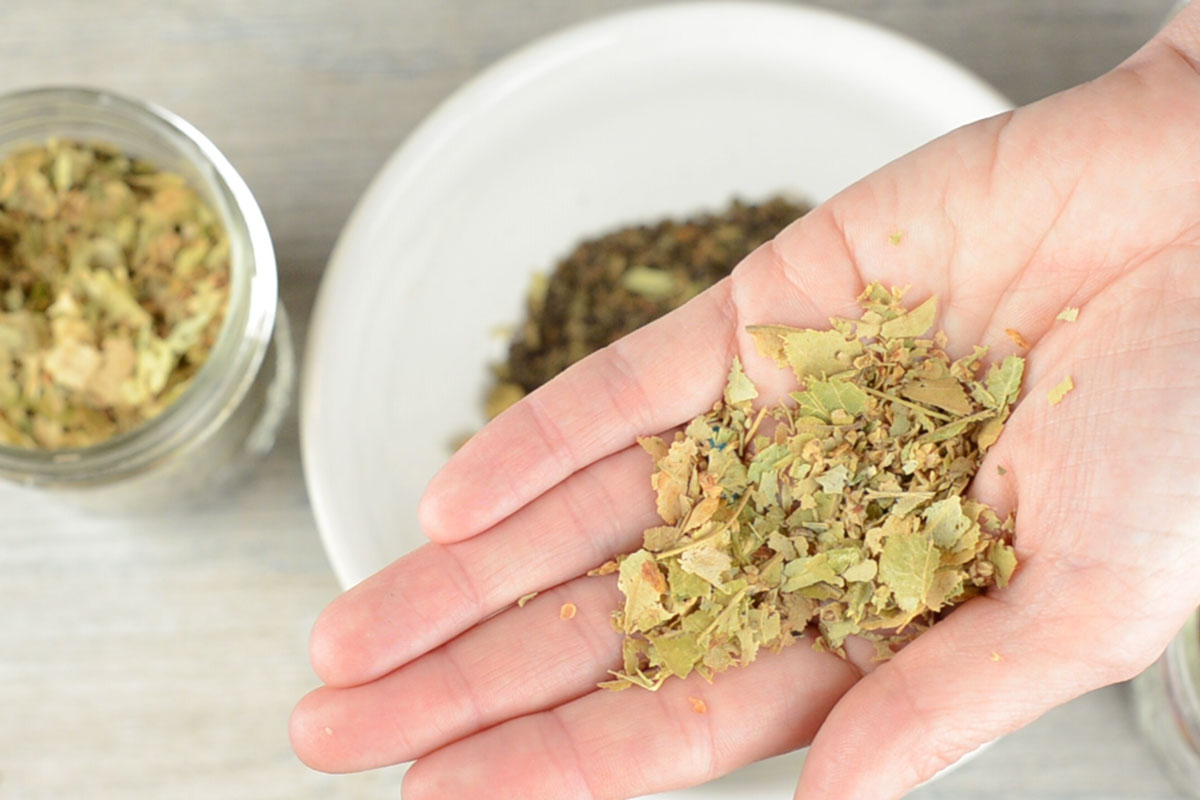 As a gentle, relaxing nervine, linden is often employed to ease anxiety, irritability, restlessness, and nervous tension. It has a slight sedative action and is commonly used as a nervine relaxant to promote peaceful sleep, but its effects are not as strong as a true sedative. With an affinity for the heart, linden is thought to support cardiovascular health and is especially useful for hypertension. The flower and bract (the leaf connected to the flower cluster) have long been used in tea form but are also included in tinctures and external preparations. Linden tea is sometimes referred to as the "tea of happiness."
Linden should be taken separately from iron supplements as it may reduce iron absorption (Gardner & McGuffin, 2013). 
Learn more about linden in our post, A Family Herb: Gentle Linden Flower and Leaf. 
Rose (
Rosa
spp.) petal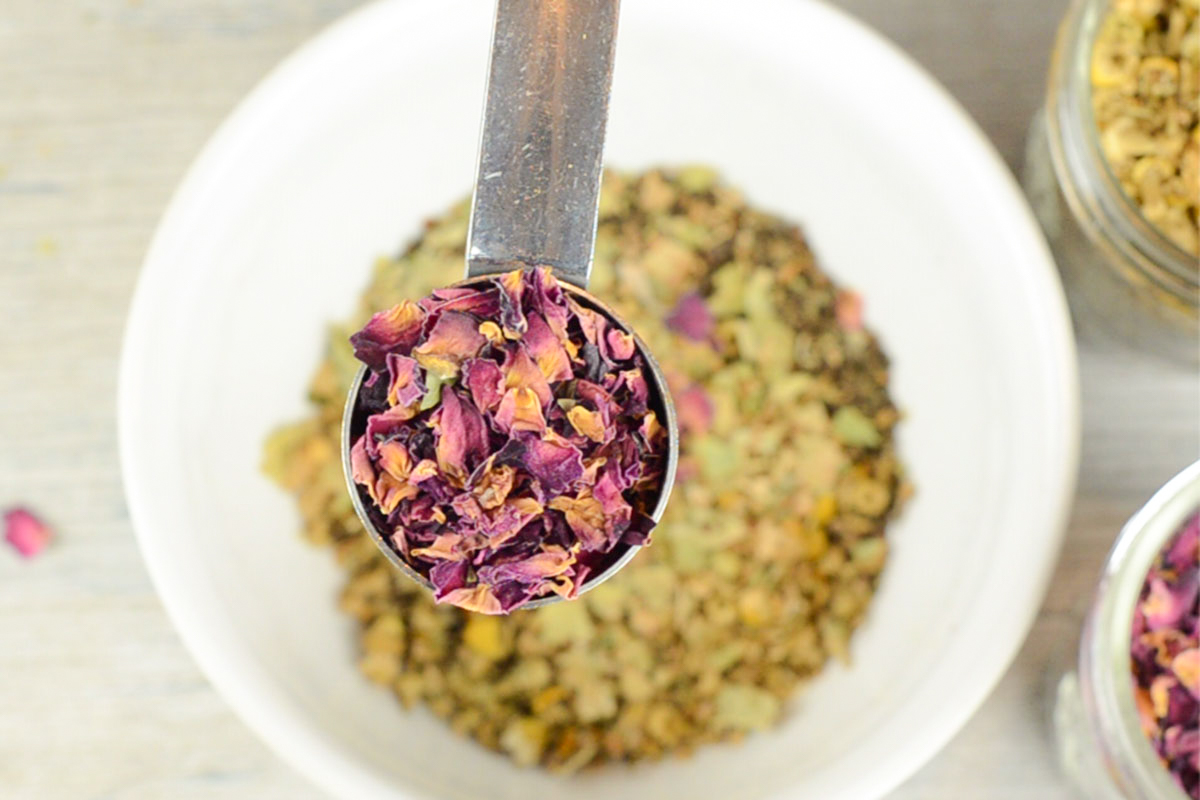 Considered a symbol of love, rose has a gentle, calming action specifically suited to the heart. Thought to aid in soothing anger and grief, rose is often used to promote joy and ease feelings of a broken heart. Its sweet and aromatic nature brings uplifting properties to our Calming Tea recipe and the vibrant color adds beauty and visual interest. Be sure to use organically grown roses for herbal preparations as their conventional counterparts may be heavily sprayed with chemicals. Additionally some beautiful varieties for the florist or garden are bland or bitter, not sweet to the taste. 
Learn more about using rose in our blog post, How to Use Rose for Grief Support. 
Spearmint (
Mentha spicata
) leaf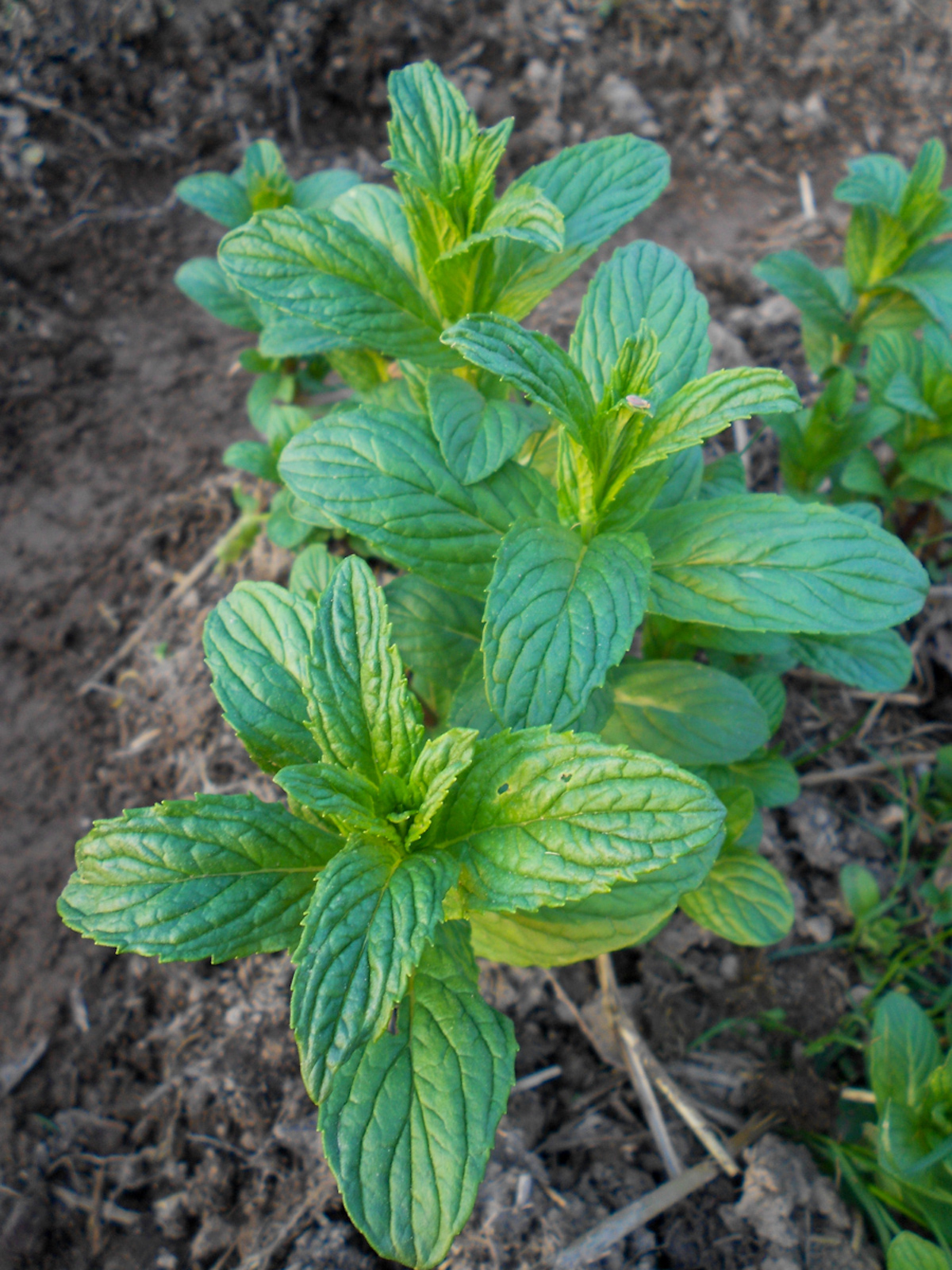 The brightness of spearmint rounds out our Calming Tea recipe with a sweet, fresh flavor. Long enjoyed for its ability to soothe the body, spearmint is thought to promote mental focus and support memory. Spearmint also has carminative properties, which help ease digestive discomfort such as gas and bloating. The calming and relaxing action of spearmint may also benefit those experiencing anxiety and stress. Its sweet, mild taste is often enjoyed by children and adults alike. 
Calming Tea Recipe
This Calming Tea recipe comes from our Herbal Stress Management course which delves into the holistic approach to self-care for stress management and provides insight into helpful nutritional choices, lifestyle practices, and herbs that can transform your response to stress and enhance your well-being.
Ingredients
2 parts lemon balm (Melissa officinalis) leaf
1 part chamomile (Matricaria chamomilla) flowers
1 part linden (Tilia spp.) bract and flower
1 part rose (Rosa spp.) petal
½ part spearmint (Mentha spicata) leaf
Directions
Blend the herbs together in a bowl and store tea blend in a glass jar until ready for use. Note: each part can be any measure you'd like—1 teaspoon, 1 tablespoon, or 1 cup, etc. depending on the batch size you'd like to make. (Learn more about measuring with parts in our blog post,

What Exactly Are "Parts" in Herbal Recipes?

)

To brew a cup of tea, use 1-2 tablespoons of the tea blend per cup of water.

Place the herbs in a heat-proof glass vessel with a tight-fitting lid, and cover with boiling water.

Cover and let steep for 10-15 minutes, strain, and enjoy 3-4 cups per day while encouraging your stress to melt away.
In Closing,
Incorporating stress-reducing lifestyle habits and supportive herbal preparations, such as this Calming Tea recipe and aromatic balms, is an excellent beginning to managing stress holistically. We encourage you to consider which of the practices mentioned above would be most beneficial and suggest creating a customized stress-management plan that is unique to your needs. We think you'll find the combination of lifestyle habits and herbal support to not only help you manage stress but to also strengthen and improve your overall wellness.
More stress and anxiety resources:
To learn more about natural ways to deal with stress—from lifestyle choices to simple recipes—enroll in our short course,
Herbal Self-Care for Stress Management
. 
REFERENCES
Berto, R. (2014). The role of nature in coping with psycho-physiological stress: A literature review on restorativeness. Behavioral Sciences, 4(4), 394-409. https://doi.org/10.3390/bs4040394
Davidson, R.J., Kabat-Zinn, J., Schumacher, J., Rosenkranz, M., Muller, D., Santorelli, S.F., … Sheridan, J.F. (2003). Alterations in brain and immune function produced by mindfulness meditation. Psychosomatic Medicine, 65(4), 564-570. http://doi.org/10.1097/01.PSY.0000077505.67574.E3
Gardner, Z., & McGuffin, M. (2013). American Herbal Products Association's botanical safety handbook (2nd ed.). Boca Raton, FL: CRC Press.
Gladstar, R. (2001). Rosemary Gladstar's family herbal. North Adams, MA: Storey Books.
Grossman, P., Niemann, L., Schmidt, S., & Walach, H. (2004). Mindfulness-based stress reduction and health benefits: A meta-analysis. Journal of Psychosomatic Research, 57(1), 35-43. https://doi.org/10.1016/S0022-3999(03)00573-7
Harvard Health Publishing. (2018). Exercising to relax [Online Article]. Retrieved from https://www.health.harvard.edu/staying-healthy/exercising-to-relax 
Mayo Clinic. (2018). Exercise and stress: Get moving to manage stress [Online Article]. Retrieved from https://www.mayoclinic.org/healthy-lifestyle/stress-management/in-depth/exercise-and-stress/art-20044469
Mayo Clinic. (2019). A beginner's guide to meditation [Online Article]. Retrieved from https://www.mayoclinic.org/tests-procedures/meditation/in-depth/meditation/art-20045858
Ngo, T.L. (2013). Review of the effects of mindfulness meditation on mental and physical health and its mechanisms of action. Sante Mentale au Quebec, 38(2), 19-34. http://doi.org/10.7202/1023988ar
Shin, W.S. (2007). The influence of forest view through a window on job satisfaction and job stress. Scandinavian Journal of Forest Research, 22(3), 248-253. http://doi.org/10.1080/02827580701262733
Park, B.J., Tsunetsugu, Y., Kasetani, T., Kagawa, T., & Miyazaki, Y. (2010). The physiological effects of shinrin-yoku (taking in the forest atmosphere or forest bathing): Evidence from field experiments in 24 forests across Japan. Environmental Health and Preventative Medicine, 15(1), 18-26. http://doi.org/10.1007/s12199-009-0086-9