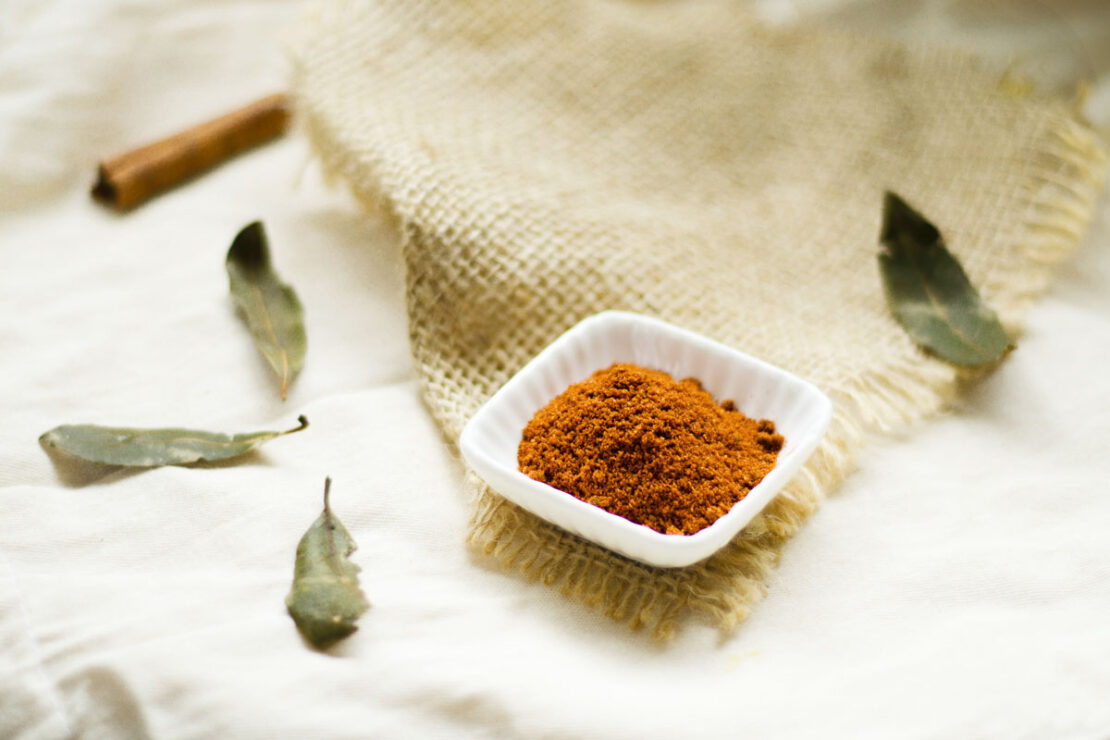 Health Benefits of Cinnamon + 2 Warming Recipes
(Excerpted from Spice Apothecary by Bevin Clare. Used with permission from Storey Publishing.)
Cinnamon is one of the oldest and most well-known spices. There are four commonly available types of cinnamon, and they can be quite different in taste, chemical composition, and herbal action. All come from the inner bark of several Southeast Asian tree species from the genus Cinnamomum in the Lauraceae family. There are many health benefits of cinnamon that are worth exploring.
Traditionally, cinnamon (Cinnamomum spp.) has been used for conditions of the digestive tract and the respiratory tract. More recently, it has also been employed for blood glucose management, diabetes, and inflammation. If you want to use cinnamon for prevention or therapeutics, a food-based dose of 1 to 2 grams per day offers significant health benefits and is palatable and easy to take. Sprinkle a half-teaspoon on top of your morning oatmeal, toast, yogurt, or applesauce.
When choosing a cinnamon, you'll want to consider the aroma and flavor as well as the coumarin content. Aroma and flavor are personal preferences and may depend on the type of preparation you are using, but the higher-quality cinnamons can be much more potent and aromatic.
Coumarin is a naturally occurring chemical compound found in numerous plants, including cinnamon, peppermint, celery, sweet clover, lavender, and carrots. The use of coumarin as a food additive was banned by the United States Food and Drug Administration in 1954, based on reports of hepatotoxicity in rats (and potential hepatotoxic effects in humans). While the small to moderate amounts of coumarin present in some cinnamon isn't a problem with occasional use, it can be a concern when you are using a regular therapeutic dose.
Daily dose:
½ teaspoon (1.3 grams) powdered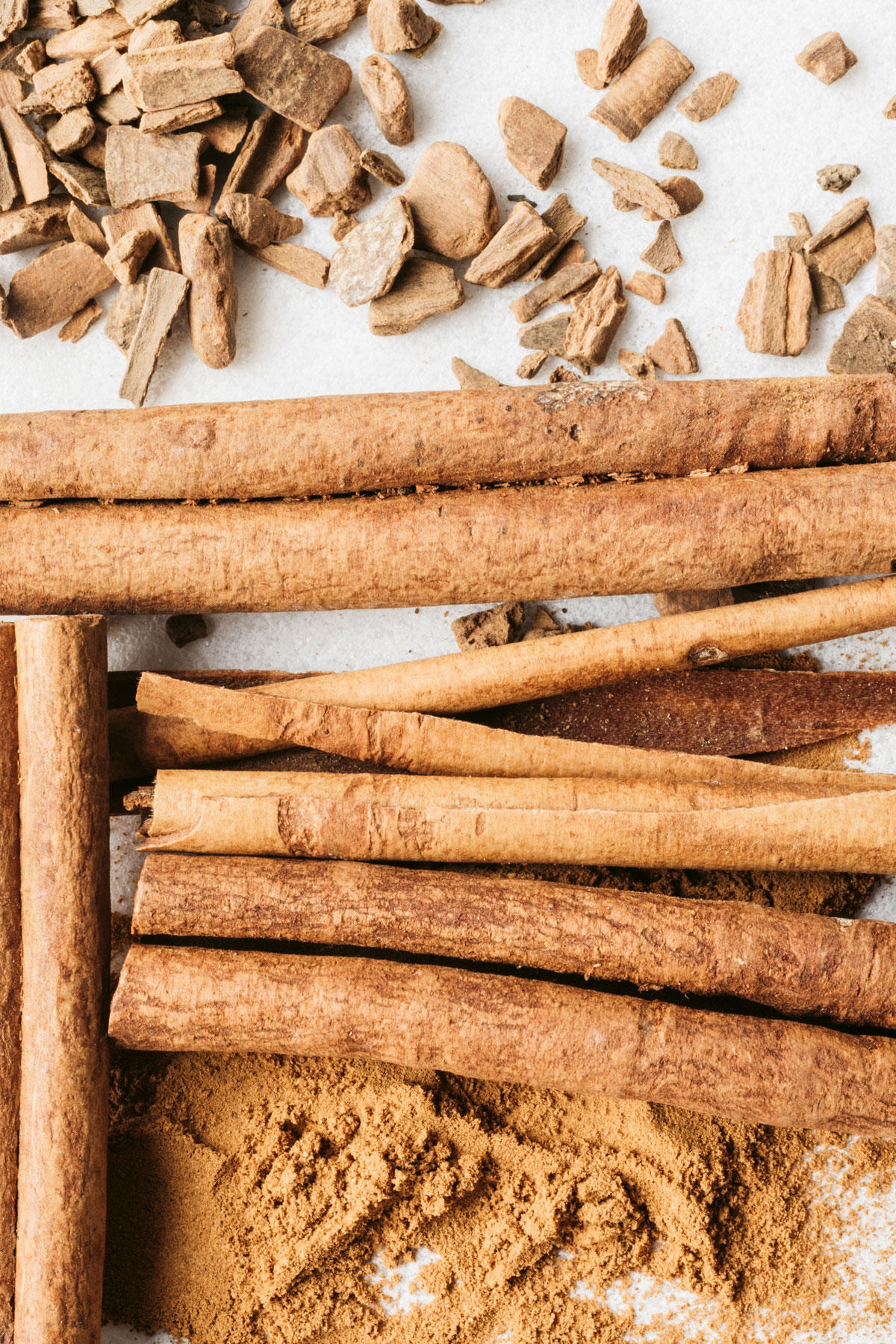 Cinnamon Cultivars and Varieties
The most common species you'll see for sale in North America is Cinnamomum cassia. This spicy and strong-tasting cinnamon typically comes from China and makes up at least 50 percent of available cinnamon on the market. It comes from a harder tree bark and contains higher levels of coumarin than softer-bark varieties. In typical food doses, coumarin in cinnamon isn't anything to be worried about, but in some parts of the world, such as Germany, there is a ban on Cinnamomum cassia because of its coumarin levels. If you intend to take large doses to capitalize on the health benefits of cinnamon, it is best to choose a different species.
If you are eating a little cinnamon here or there to enjoy the flavor, the C. cassia species is fine. But if you are taking cinnamon in regular, supplemental doses, such as the suggested 1 to 2 grams per day,  you'll want to use the safer, more medicinal species, Cinnamomum verum.
All of the commercially available species of cinnamon have been studied for use as medicine, mainly in their application for blood glucose regulation. Cinnamomum verum, or "true" cinnamon, has shown the most clinical promise, although all cinnamon demonstrates some beneficial activity. This cinnamon has a soft, thin bark and is known for its delicate and complex flavor as well as its sweetness. A quality spice purveyor will carry a variety of cinnamons, and you can ask for the species you are looking for.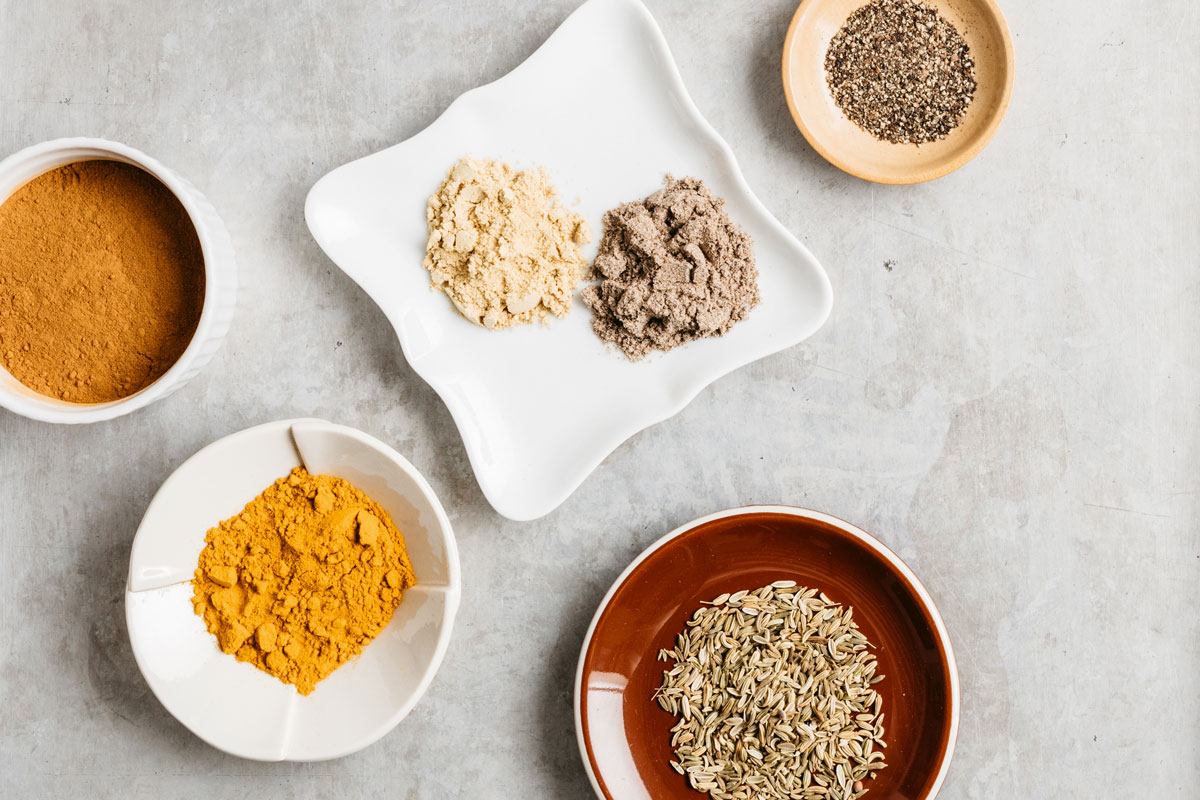 Warming Digestive Blend
This sweet and warm blend is wonderful to try when you feel bloated or experience gas or constipation. It offers support to a recovering digestive system after illness or a dose of antibiotics. Plus, it's absolutely delicious! 
Ingredients
16 parts ground cinnamon (Cinnamomum verum) bark, powdered
4 parts ground turmeric (Curcuma longa) rhizome, powdered
2 parts ground ginger (Zingiber officinale) rhizome, powdered
2 parts ground cardamom (Elettaria cardamomum) seed, powdered
2 parts fennel seed (Foeniculum vulgare) seed, powdered
1 part freshly ground pepper (Piper nigrum) fruit, ground 
Directions
Combine in a small bowl, mix evenly, and store in an airtight container out of direct sunlight. (If you've never worked with parts as a form of measurement before, then check out our blog post "What Exactly Are 'Parts' in Herbal Recipes?") Sprinkle on oatmeal, yogurt, and other dishes that lend themselves well to a sweet and warming blend!
Comfy Compote Recipe
A balm for an irritated or unbalanced digestive system, the carminative spices in this compote soothe inflammation and help with spasms and cramping. The fruits are good for your gut bacteria. You can serve the compote warm or cold, alone or stirred into yogurt or oatmeal. I like to make a big batch and freeze portions in small containers as an easy grab when I need a little digestive support. Yield: 4 servings.
Ingredients
3 cups pitted and chopped fresh fruit (apples, cherries, apricots, peaches, pears, or plums)
1 cup dried fruit
1 Tablespoon Warming Digestive Blend (recipe above)
2 Tablespoons honey or sugar (optional)
Directions
In a small saucepan, stir together the fresh and dried fruit and add enough water to cover the bottom of the pan. Stir in the Warming Digestive Blend and cook, ­covered, over medium-high heat, until the fruit is softened but not completely mushy. Add sweetener if desired. Remove from the heat and let cool slightly. Serve warm or cold.
Excerpted from Spice Apothecary by Bevin Clare. Used with permission from Storey Publishing.

For More, 
If, like us, you find yourself particularly drawn to the health benefits of cinnamon and the warming, soothing taste, then check out these other recipes for using this much-loved winter spice. 
Vegan Golden Cinnamon Turmeric Latte
Cinnamon for Health: More Than Just a Holiday Spice
15 Uses for Cinnamon
How to Make Fragrant Cinnamon Applesauce Ornaments: A Child's Holiday Craft