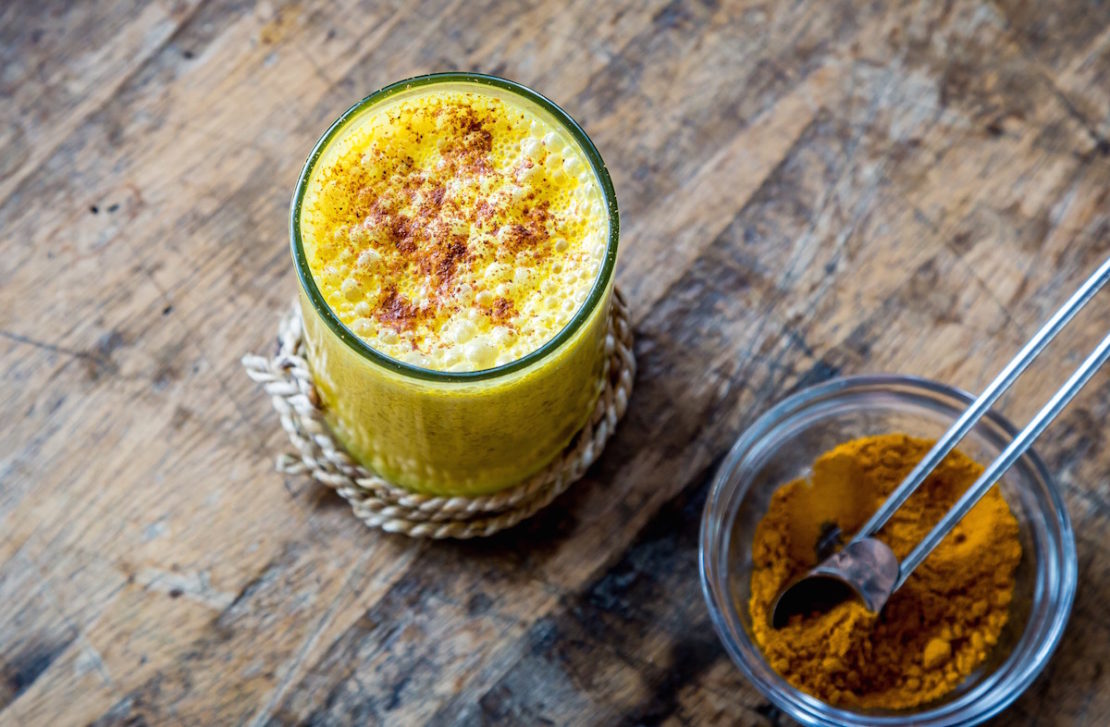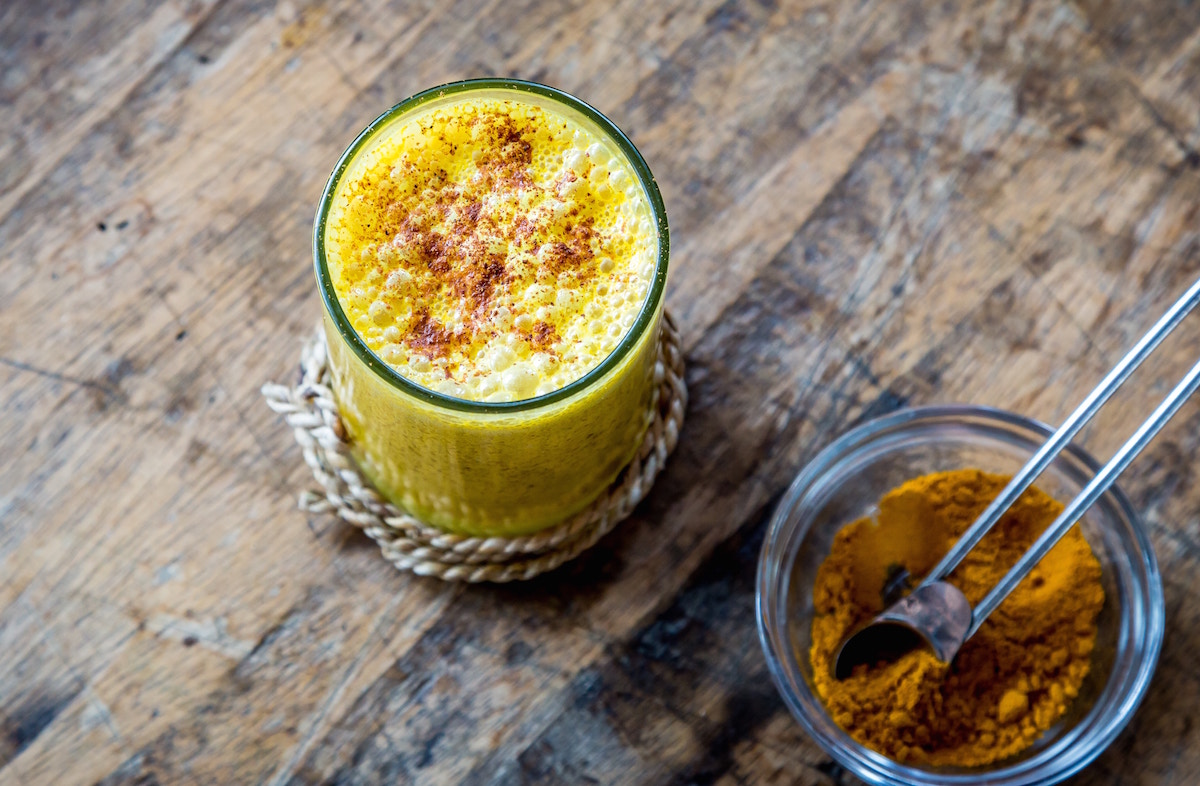 Vegan Golden Cinnamon Turmeric Latte
First it was kale. Then quinoa. There always seems to be a trending vegetable, spice or superfood that pops up on everyone's radar all at once.
And the latest food trend is all about…turmeric!
Today, I want to tell you about the benefits of turmeric and how to easily incorporate it into your diet, and share a delicious recipe for a vegan golden cinnamon turmeric latte with you that will spice up your morning routine in a really good way!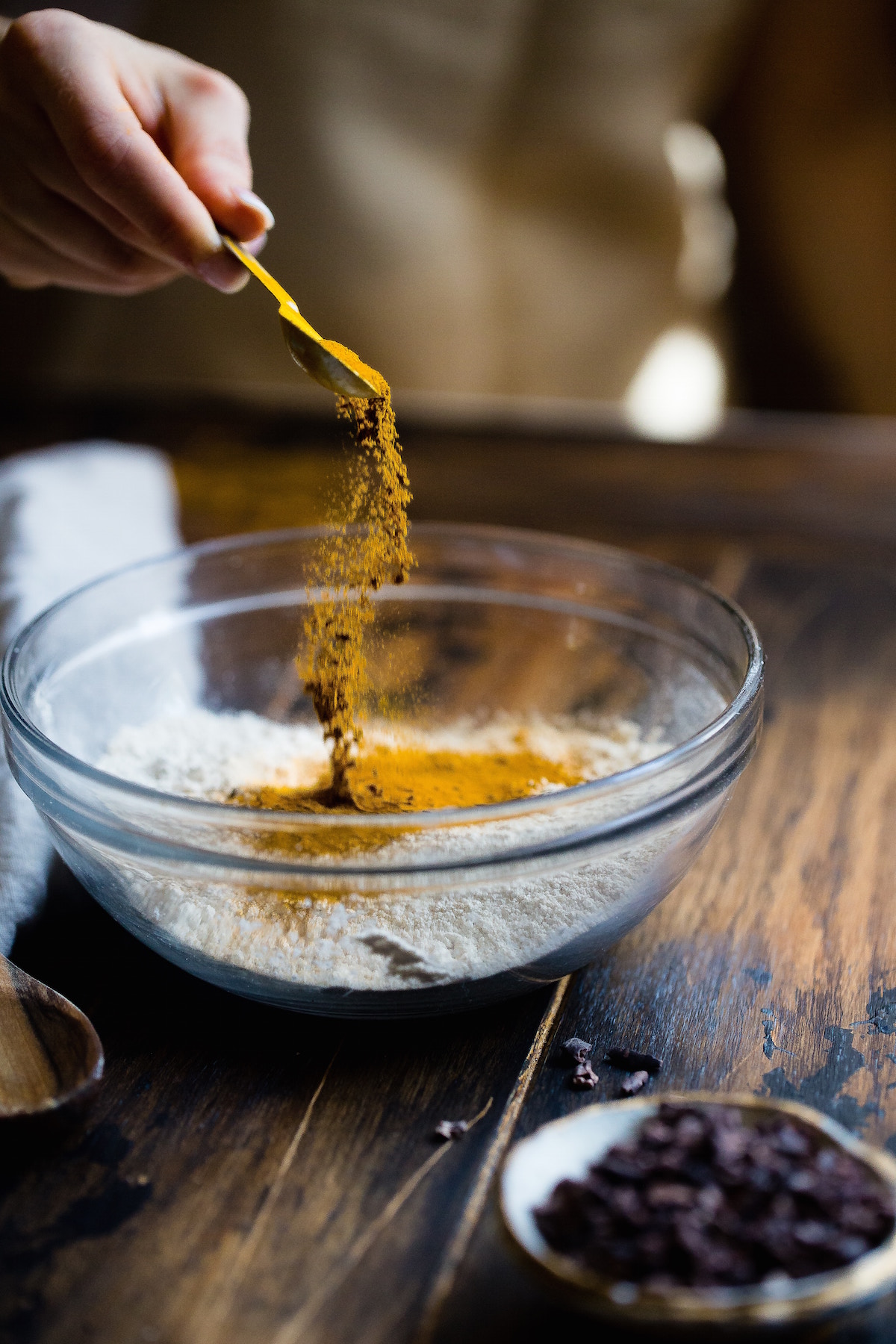 Turmeric: A Powerhouse Spice
This powerhouse spice is full of anti-inflammatory and antioxidant properties and is showing up in recipes and restaurants everywhere these days. Best known for its potent flavor and vibrant color, turmeric has been most commonly used in curry or Indian-inspired dishes. But, with its long list of health benefits, it's now showing up in everything from soups and stir frys to smoothies and juices.
My favorite way to enjoy turmeric is in this deliciously easy turmeric latte. In fact, I start every morning with one. Not only is it perfect for the increasingly chilly season, but it's a healthy alternative to coffee.
Paired with cinnamon and honey, this turmeric latte is a quintessential elixir that will make you fall in love with turmeric! Also, make sure to always add a bit of black pepper to any turmeric drink or dish as the piperine in black pepper helps to increase the bioavailability of curcumin (one of the active compounds in turmeric) in the body.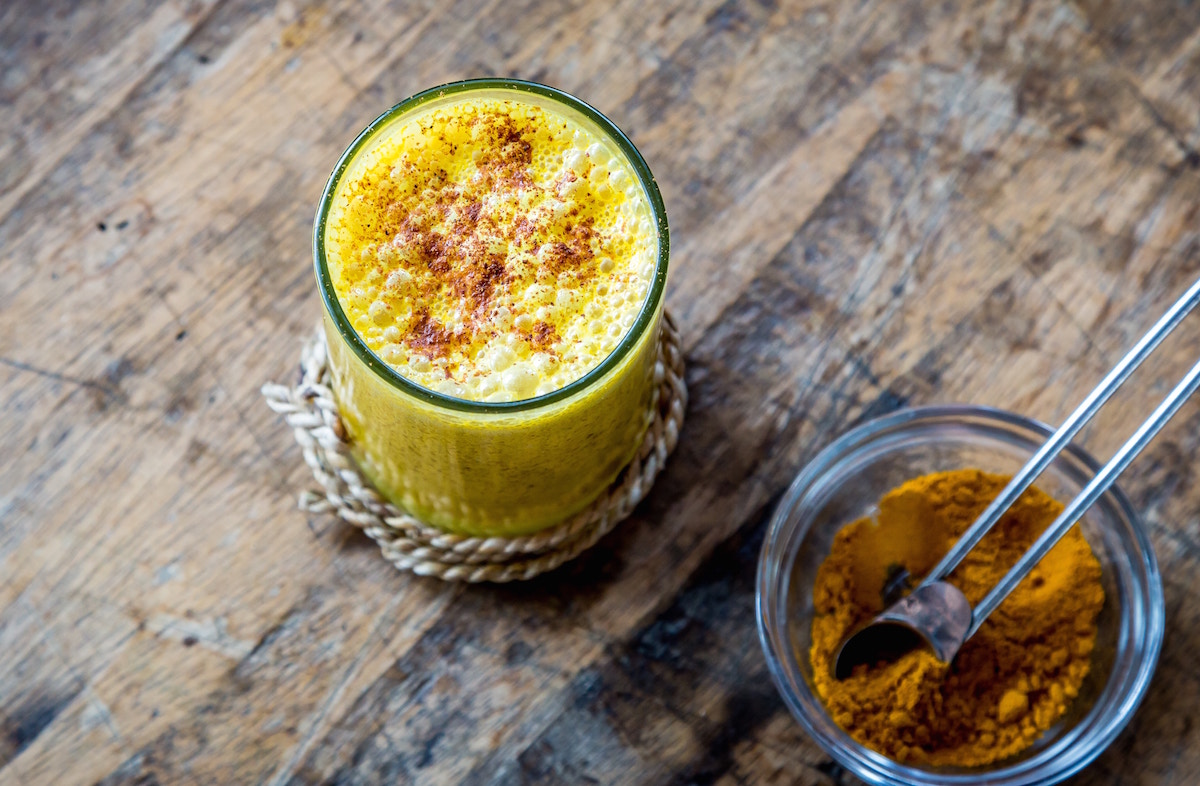 Vegan Golden Cinnamon Turmeric Latte
Vegan Golden Cinnamon Turmeric Latte
Ingredients
2 cups organic plant-based milk (cashew or walnut are ideal-the thicker the milk, the better)
1 tablespoon honey or maple syrup
1 teaspoon cinnamon
1 teaspoon turmeric
Pinch of black pepper
Directions
In a small saucepan, whisk together all ingredients
Warm mixture over medium/high heat and continue whisking for 6-8 minutes or until latte has thickened a bit
Serve warm!
How To Get More Turmeric Into Your Diet
Here are some easy tips for incorporating more turmeric into your daily diet:
It's bright orange color makes it a great addition to smoothies and smoothie bowls that contain ingredients like mangos, carrots, bananas, pineapple, ginger, and coconut.
When it comes to making vegan cheese sauces or dips, turmeric can give things like blended cashews, boiled squashes, or pureed white beans that typical orange, mac-and-cheese hue. It's also ideal for things like tofu scrambles or other vegetarian dishes that require an "eggy" color.
For joint pain, sprains or injuries, try a topical application of two parts turmeric mixed with one part salt.
And, if you're looking for actual recipes to try, there are lots of vegan and non-vegan recipes that highlight turmeric. Here are some of our favorites!
Additional articles on turmeric, featured on Herbal Academy.
If you've yet to try this powerhouse super spice, what are you waiting for? The benefits of turmeric are endless-and delicious!