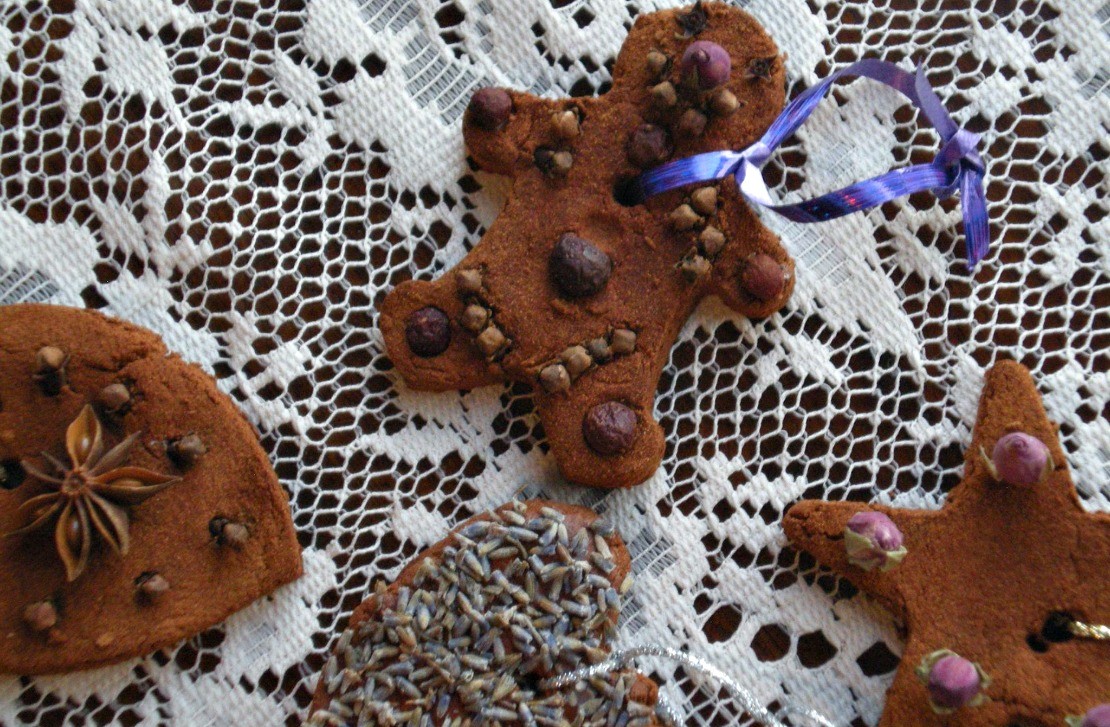 How To Make Fragrant Cinnamon Applesauce Ornaments: A Child's Holiday Craft
At our house, you will often find us gathered around the table during the holiday season enjoying craft time together. We love crafting with herbs! And I find that working with botanicals in this way really helps children get acquainted with herbs and often helps form a lasting relationship. These cinnamon applesauce ornaments are an especially fragrant and delightful project to make with even the youngest preschool-aged children.
Once completed, hang your fragrant creations around your home or on a tree and enjoy the amazing scent they impart. You can also give away these cinnamon applesauce ornaments as simple child-made gifts to grandparents and teachers alike. Your children will delight in having a hand in making decorations for your home and presents for loved ones!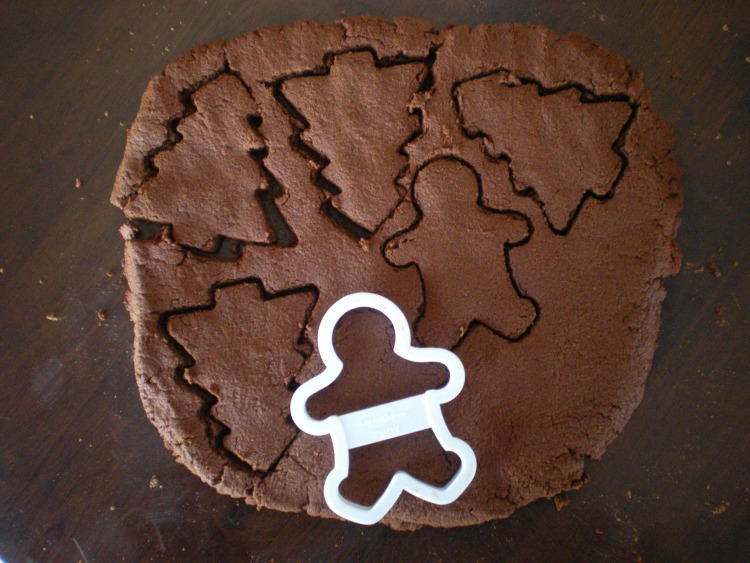 Recipe for Fragrant Cinnamon Applesauce Ornaments
Whip up a batch of this dough on a cold, snowy winter's day for plenty of fun with the kiddos!
Ingredients
1 ½ + cups ground cinnamon
½ cup mixture of other fragrant ground spices such as cloves, allspice, nutmeg, and cardamom or you can just stick with cinnamon if you like
10 to 15 drops total sweet orange, mandarin, tangerine, or lemon essential oil
1 to 2 cups applesauce
4 tablespoons white school glue
pretty ribbons for hanging
herbs and/or craft supplies for decoration, see below

Directions
If you are making these with children gather them around a big bowl and get ready for some fun mixing!
First place all the ingredients in the bowl. Use just one cup of applesauce at first and save the rest to add later if needed. Let any kids you are working with help to measure out the ingredients and pour them into the bowl.
Next stir everything together allowing the kids to help stir. Keep stirring until all the spices are incorporated into the applesauce and glue.
Keep an eye on the dough. It should be a bit wet and firm. It will be sticky yet still easy to work with.
If the dough is too dry add a little more applesauce and stir. Keeping doing this until you get a good consistency.
If the dough is too wet and sticky add more cinnamon or other ground spices at little at a time until the dough is easier to work with.
To cut out the ornaments, dust a table with cinnamon, placing the dough on top of the cinnamon dusted table.
The roll out the dough or pat it down until it is ¼" thick, no thinner as the ornaments are easily broken when too thin. Encourage your child to help you pat down the dough, it is so fun for them to get tactile, hands-on experience with this lovely smelling dough.
If the dough starts to crack and won't hold together, you will need to add more applesauce. You can just add the applesauce right into the dough on the table or put it back in the bowl for mixing.
Next it is time to cut out your shapes. Help young kids to place the cookie cutter over the dough and press all the way through to the table.
If you are pressing herbs into your ornaments for decoration, this is the time to do it. Please see below for instructions and ideas.
Use a straw to make holes in the shapes for hanging once they are dry.
Carefully, using a spatula, move the ornaments to a drying rack or cookie sheet.
Let the ornaments dry for a few days, flipping them over once they are strong enough to hold so that both sides dry evenly. Or place the ornaments in an oven set to the lowest temperature for a few hours until dry. Keep an eye on them to make sure they don't burn.
Finally it is time to decorate your ornaments if you wish! See ideas and instructions below.
Ideas & Instructions For Decorating Cinnamon Applesauce Ornaments
You can keep your ornaments simple and skip the decoration if you wish. Just add a pretty ribbon for hanging! Or if you wish you can decorate your ornaments. You can decorate with anything thing you can think of that would be pretty or interesting. We love using herbs as well as craft supplies to add a little something special to each of our cinnamon applesauce ornaments. But really the only limit is your imagination! Here are a couple of ideas to get you started.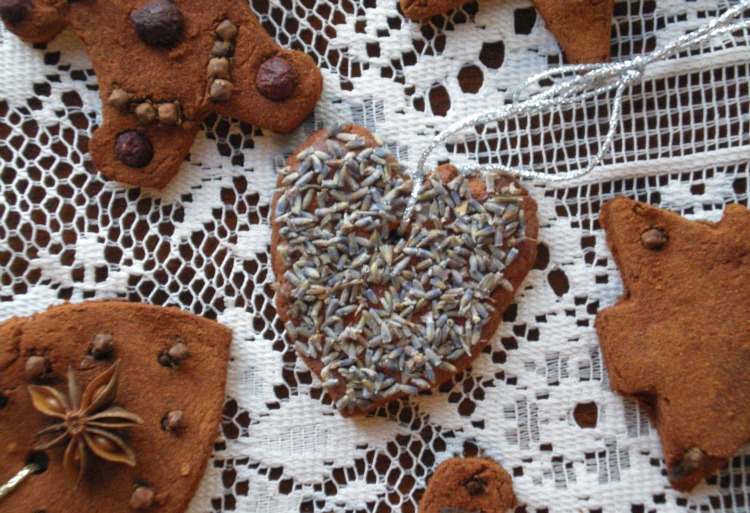 Decorate With Herbs
When choosing herbs to use as decoration look for botanicals that draw your eye as well as smell lovely. Press any of the herbs such as cloves or rose bud stems into the dough before you remove the cookie cutter or the dough tends to break apart. Otherwise use white school glue or a glue gun to attach your herbs. Do carefully supervise any young children around a hot glue gun to avoid burns. Some of our favorite decorative herbs over the years include:
star anise
baby rose buds and red rose petals
cloves
lavender flowers
berries like hawthorn, elder, juniper, and rose hips
tiny seeds such as anise and fennel
little pine cones, alder cones, and tiny acorns

Decorate With Craft Supplies
Craft supplies from your local hobby store are also perfect to decorate these ornaments if you feel so inclined. Use simple white school glue or a hot glue gun to adhere your decorations. Be sure to supervise children when using a hot glue gun. Some ideas for craft supplies to get you started include:
glitter or glitter glue
tiny puff balls
beads for decorating the ribbon
sequins and tiny gems
confetti
googly eyes for gingerbread people
buttons
I hope you enjoy holiday crafting with fragrant cinnamon while creating unique decorations and gifts along with special family memories!
Want more herbal fun with your kids? Check out some of our other herbal craft ideas for kids here at the Academy: