6 Ways To Use Ginger Every Day
Ginger (Zingiber officinale) rhizome is most commonly used in the kitchen given its slightly sweet, spicy, and strong aromatic flavors. However, there are many ways you can use ginger every day in your herbal practice, too! From helping soothe muscle pain, enhancing overall circulation, and nipping colds in the bud, ginger has many uses on its own and as a complementary herb in formulas.
In this article, I'm sharing six easy ways to use ginger every day. Read on to discover how you can start incorporating this popular rhizome into your daily routine!
6 Ways To Use Ginger Every Day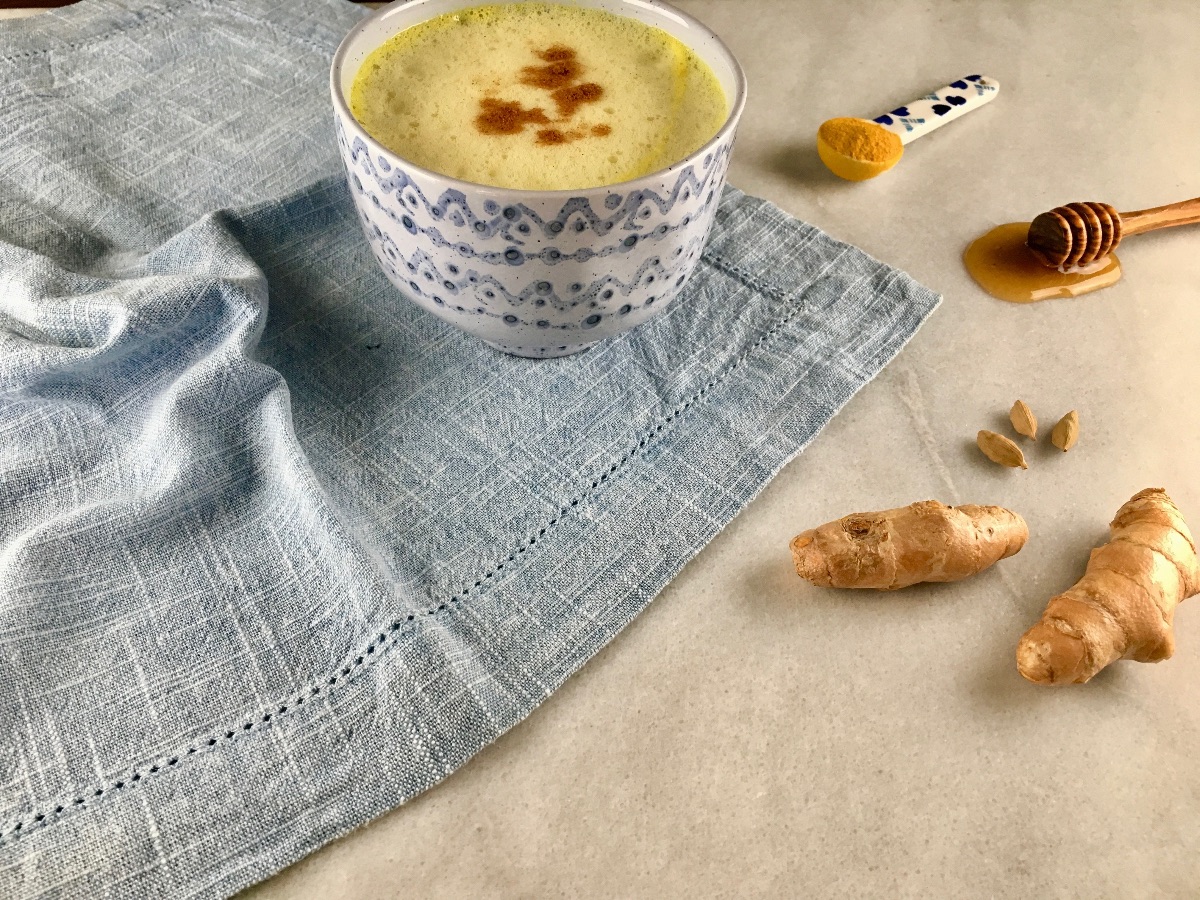 1. To Help Support Your Brain Function
A wonderful way to use ginger every day is to help support your overall brain function. At first thought, you might not think to use an herb like ginger when your mind is feeling a little foggy. However, given its antioxidant function and ability to support the downregulation of inflammation in the body, ginger is reputed for preventing and halting the progression of neurodegenerative conditions in addition to improving overall cognitive function (Saenghong et al., 2012). In one study, ginger extract was found to enhance working memory and increase cognitive function in a group of middle-aged women (Saenghong et al., 2012).
An easy way to use ginger for boosting your brain function is through taking the encapsulated powder or an extract daily. Ginger powder is also a lovely addition in a honey paste formula with other neuroprotective and cognitive-enhancing herbs. For those who enjoy the spice, chewing on a small piece of fresh ginger can instantly help to stimulate your senses and awaken your cognitive vitality.
2. For Sore Muscles & Joint Pain
Ginger is a wonderful herb to use both internally and externally to help soothe sore muscles. Ginger is commonly used as a base in formulas to address fibrositis and muscle sprains (Hoffmann, 2003).
Due to ginger's ability to modulate inflammation in the body, it is a useful herb for soothing arthritic-related joint pain in the body (Srivastava & Mustafa, 1992; Hoffmann, 2003). In one study, taking ginger extract internally was found to significantly reduce symptoms of moderate-to-severe osteoarthritis-related pain (Altman & Marcussen, 2001).
You can make your own topical preparation of ginger through our Warming Ginger Cayenne Salve recipe for natural pain relief here.
3. As A Cold-Buster
Ginger is a staple herb in many cold and flu formulas for a good reason. Well-known for supporting the clearance of viruses and respiratory congestion, ginger is a great herb to draw from when you feel the onset of sickness encroaching or if you have already come down with something (Gladstar, 2012).
Using the fresh or dried rhizome in a tea formula is a simple and tasty way to use ginger every day as a cold-buster. You could also prepare a ginger syrup or incorporate ginger in your homemade fire cider brew to give your immune response system a quick boost.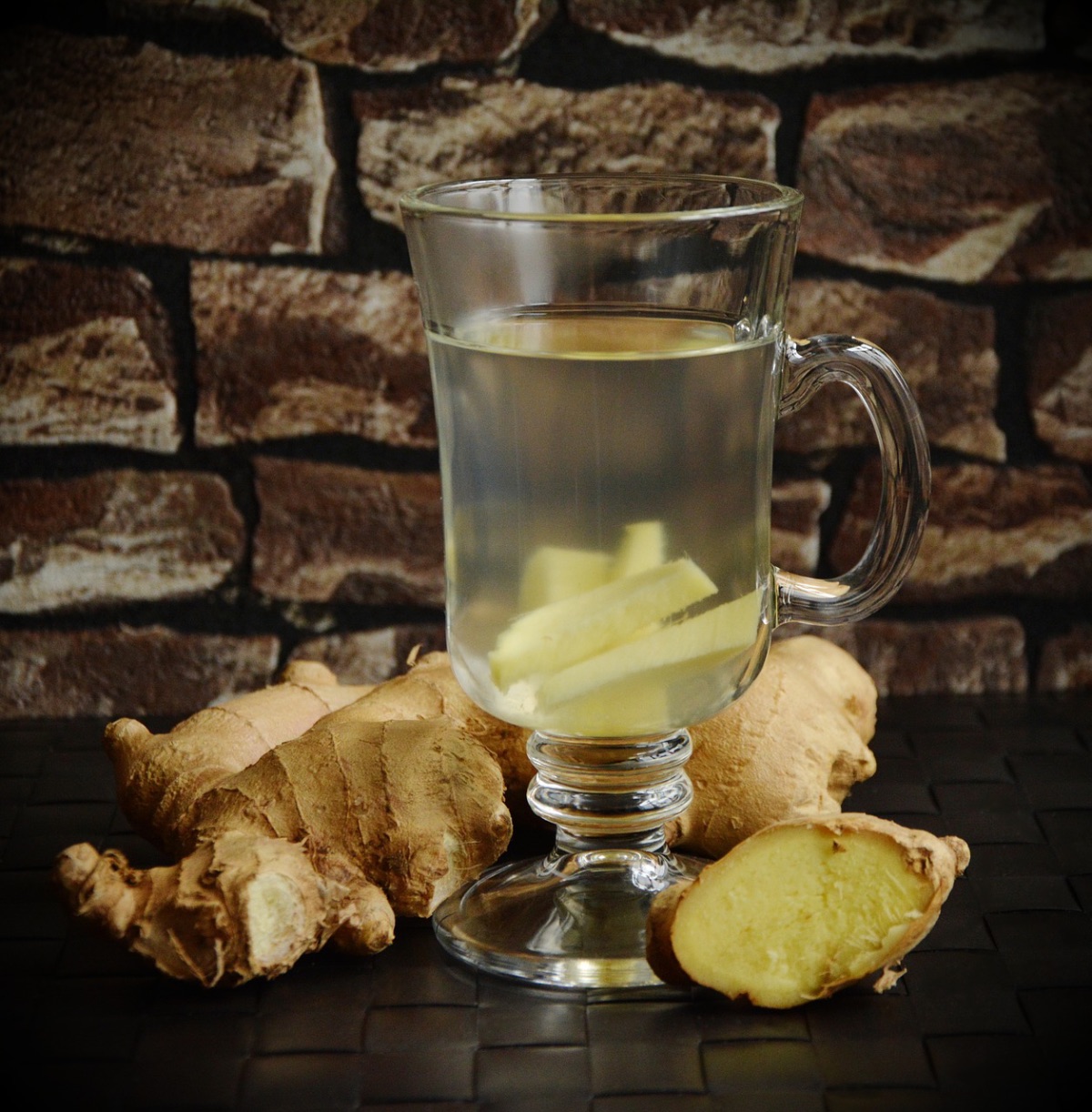 4. To Soothe A Sore Throat
Did you know you can use ginger to help soothe pain and discomfort from a sore throat? The inflammation regulatory properties of ginger help soothe irritated tissues in the throat caused by excessive coughing and post-nasal drip (Hoffmann, 2003). Although ginger has a predominantly spicy flavor on its own, when prepared as a tea with raw honey or as a syrup, the spicy and dry properties of ginger become balanced and tolerable to use as a gargle.
Easy Ginger Gargle Recipe
Ingredients
1 tablespoon of fresh ginger rhizome (or 1 teaspoon dried and cut ginger rhizome)
1 ½ cups water
1 teaspoon raw honey or manuka honey
Directions
If using fresh ginger rhizome, first wash the rhizome then mince or thinly slice it.

Add the ginger and water to a small pot and bring to a boil over high heat. Reduce the heat to low, cover the pot with a lid, and allow the mixture to simmer for about 30 minutes.

Remove from the heat and strain the ginger from the tea into a heat-safe container.

Stir in the honey until dissolved.

Allow the mixture to cool until warm. Use as a throat gargle as needed. The gargle will keep in the refrigerator for 1-2 days.
5. To Promote Circulation & Warmth
A great way to use ginger every day, especially during the cooler months ahead, is to help promote warmth and proper circulation in the body. Ginger is considered a premier circulatory stimulant, making it an ideal herb to use for poor circulation (think cold hands and feet), cramps, and chilblains (Hoffmann, 2003).
Since ginger is a diaphoretic, it carries the unique ability to push heat inside the body outwards to the exterior. This makes it an ideal herb to draw from in chilled and feverish states. One way to use ginger for this purpose is through infusing it into a bath, soaking, then wrapping yourself in a thick blanket for the next hour and "sweating it out."
Ginger Bath
Ingredients
3 tablespoons of dried ginger rhizome powder (or 4 tablespoons of dried and chopped ginger rhizome)
½ – 1 cup Epsom salts
Directions
Fill your bathtub with hot water.

Add the ginger powder (or chopped ginger in a muslin bag) and Epsom salts into your bath, stirring to combine.

Soak in the bath for 15-30 minutes.

Dry off with a towel, then bundle up under a thick blanket or lay in bed under the covers for an hour or so to sweat.

Rinse off in the shower.

Rest and restore.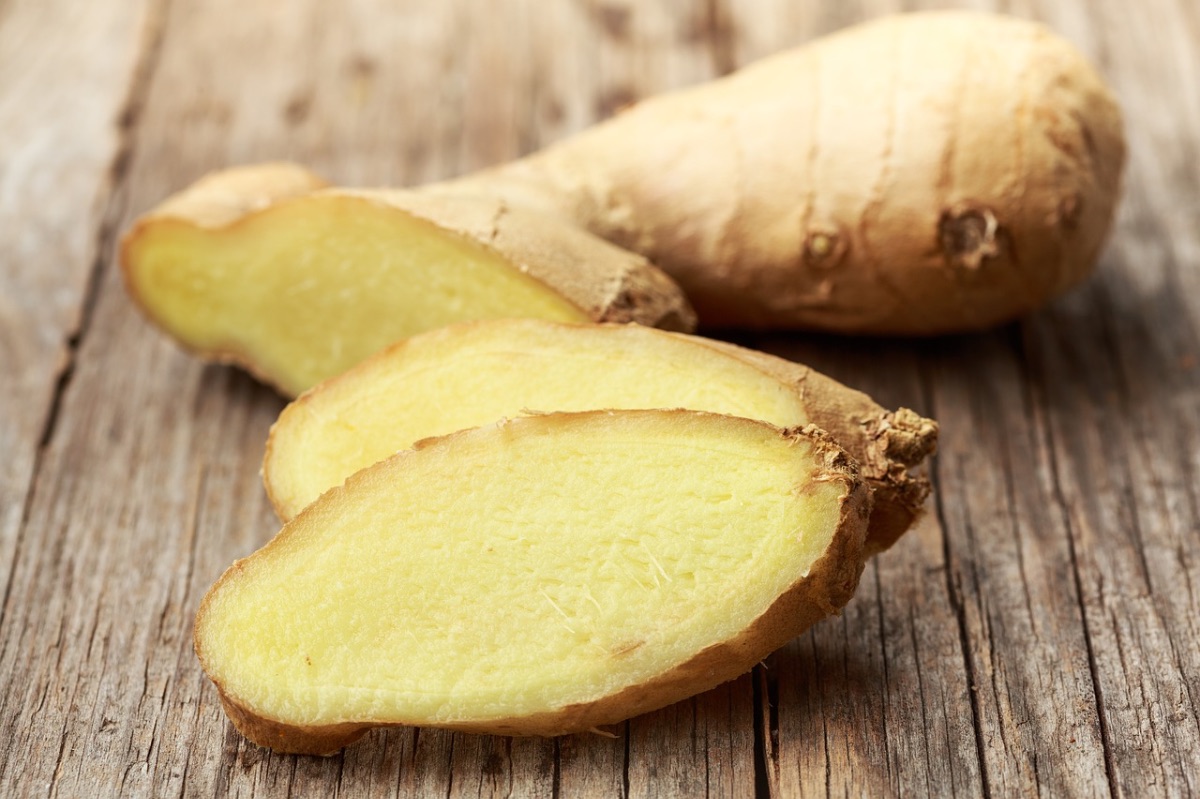 6. For Mild Tummy Troubles
One of the most common ways to use ginger every day is for an upset stomach. Used for conditions ranging from motion sickness to general nausea to morning sickness, ginger is a strong herbal ally for an array of tummy troubles (Hoffmann, 2003).
This also makes ginger a popular herb to draw from when experiencing indigestion, such as intestinal cramping, gas, and bloating occur. Ginger can help the body digest food easier and reduce spasms in the gut (Wood, 2007).
A quick and easy way to help pacify an upset stomach and aid indigestion is to chew a small piece of candied ginger after meals or as needed. Sprinkling a few drops of ginger rhizome tincture around the tongue is also a helpful way to use ginger for soothing tummy troubles.
More Than Just A Tasty Rhizome
Although ginger carries many tasty qualities you can incorporate at mealtime, ginger clearly has many applications you can bring into your herbal practice as well! The repertoire of uses for ginger expands beyond what we discussed in this article, too.
Learn more ways you can use ginger in our posts 3 Reasons To Eat Ginger During Wintertime and Licorice And Ginger: Herbal Decongestants.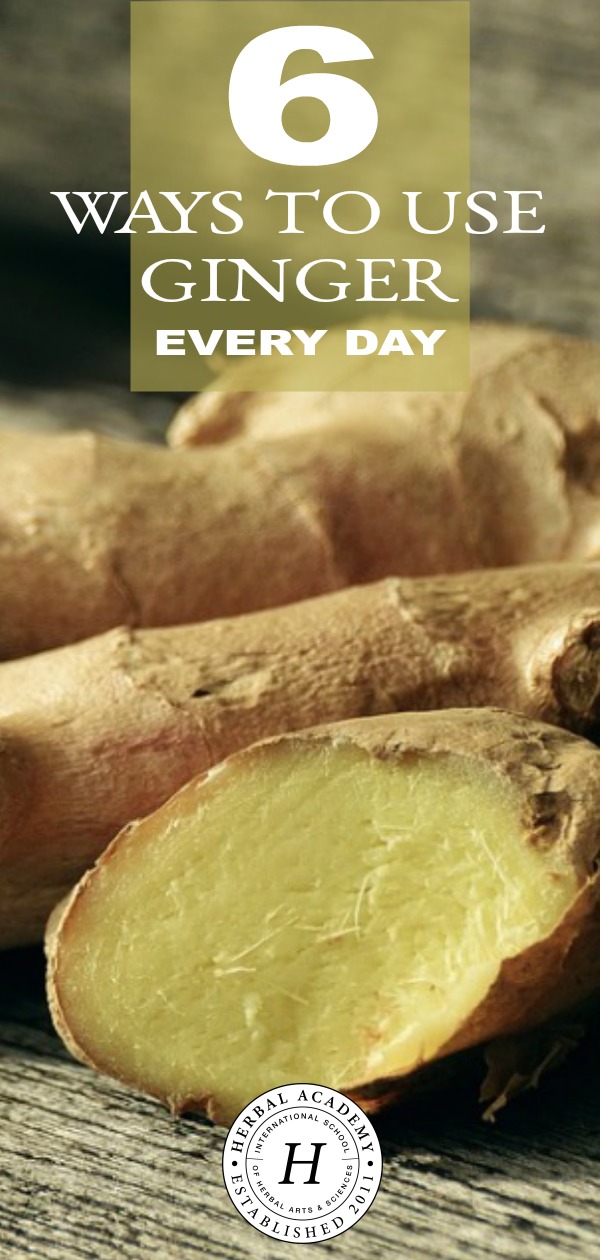 REFERENCES
Altman, R.D., & Marcussen, K.C. (2001). Effects of a ginger extract on knee pain in patients with osteoarthritis. Arthritis & Rheumatology, 44(11), 2531-8. Retrieved from: https://www.ncbi.nlm.nih.gov/pubmed/11710709
Gladstar, R. (2012). Rosemary Gladstar's medicinal herbs: A beginner's guide. North Adams, MA: Storey Publishing.
Hoffmann, D. (2003). Medical herbalism. Rochester, VT: Healing Arts Press.
Saenghong, N., Wattanathorn, J., Muchimapura, S., Tongun, T., Piyavhatkul, N., Banchonglikitkul, C., & Kajsongkram, T. (2012). Zingiber officinale improves cognitive function of the middle-aged healthy women. Evidence Based Complementary Alternative Medicine, 2012, 383062. http://doi.org/10.1155/2012/383062.
Srivastava, K.C., & Mustafa, T. (1992). Ginger (Zingiber offinicale) in rheumatism and musculoskeletal disorders. Medical Hypotheses, 39(4), 342-348. http://doi.org/10.1016/0306-9877(92)90059-L
Wood, M. (2007). Ginger. Retrieved from http://www.woodherbs.com/Ginger.html.