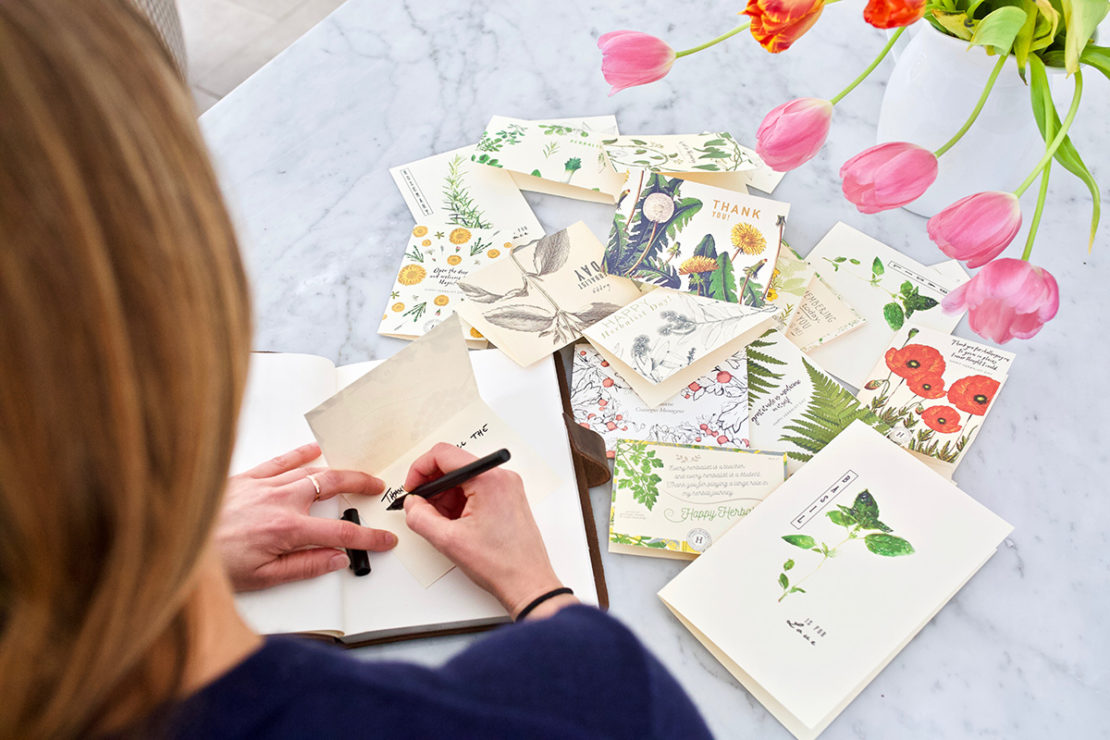 Free Botanical Thank You Card Downloads!
Happy Herbalist Day, friends and community! Today we are putting together a complete list of free botanical thank you cards, herbalist day cards, botanical banners, herbal gift cards, plant-illustrated wrapping paper, and more to equip you with all the intentional gift giving resources you need to celebrate the friends, mentors, and loved ones in your life who are herbalists.
While these free resources are compiled to help you make this Herbalist Day (April 17th) special for the herbalists in your life, you can also use them for holiday gift giving, birthday celebrations, or "just because" thank yous as well!
Celebrating Herbalist Day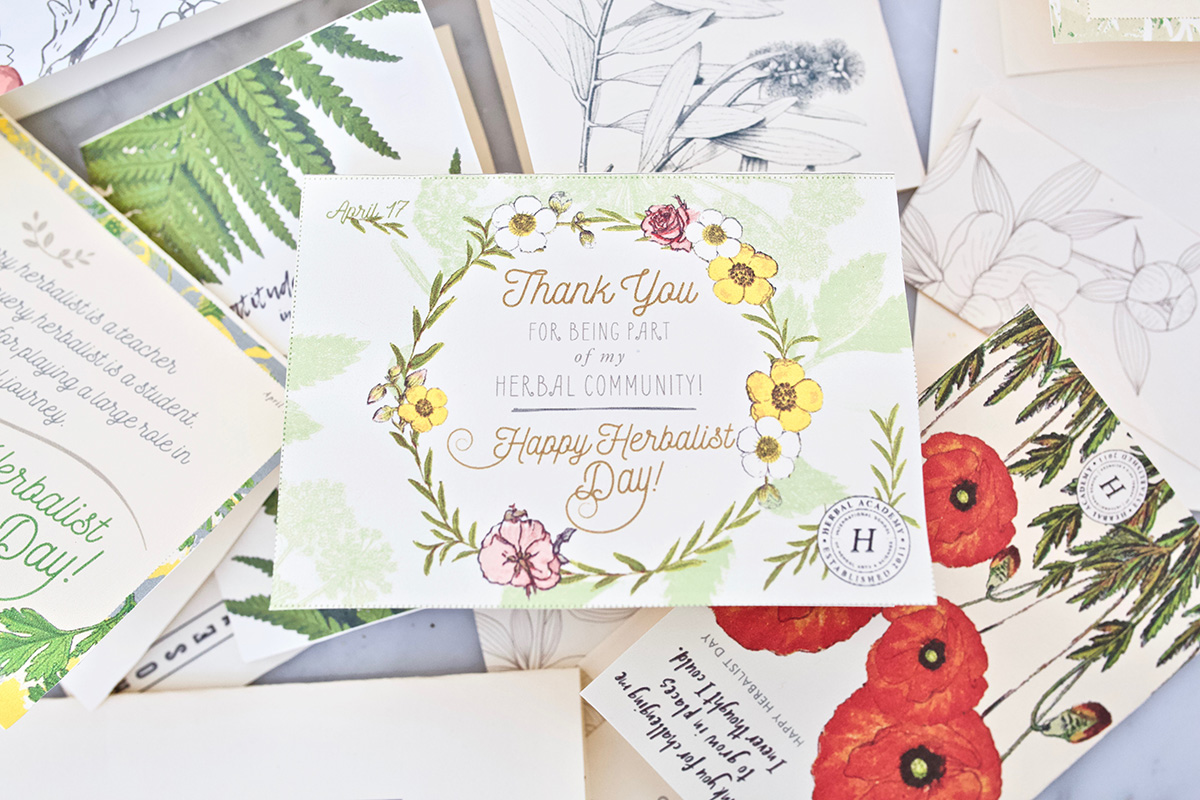 Herbalist Day is nearing, and this year we'd like to encourage you to take time to be intentional with your celebrations. Everyone has a unique experience of their own journey into the wild world of herbs. All of us have a history, a story, a reason, and a path that has contributed to our journey and development as an herbalist. What series of events have paved the way for the person, the herbalist, you are today?
You are continually learning and exploring, living a unique lifestyle that is inclusive of so many wonderful friends, motivators, mentors, plant leaders, and companions. Who in your life has planted a seed fostering your growth in becoming the herbalist you are now?
Herbalist Day, celebrated quite fittingly in the spring on April 17th, is a time to celebrate these people who have helped paved the way for your education and herbal path. Herbalist Day is also a time to celebrate the moments and milestones that have shaped your journey.
Plan something special to say thank you to those that helped you in your journey – a friend who piqued your interest, a partner who encouraged your start, a mentor who motivated your development, a teacher who expanded your knowledge, or an author or speaker who inspired your career start.
Most important, be intentional about the ways you celebrate this day. The small, thoughtful gestures often mean the most. It's the unexpected gift or note of appreciation that touches the heart. Find someone to thank this Herbalist Day. The free downloads provided below will make saying "thank you" easier, and more importantly, even more beautiful with their touch of botanical loveliness.
Free Botanical Thank You Cards
Free Herbalist Day Cards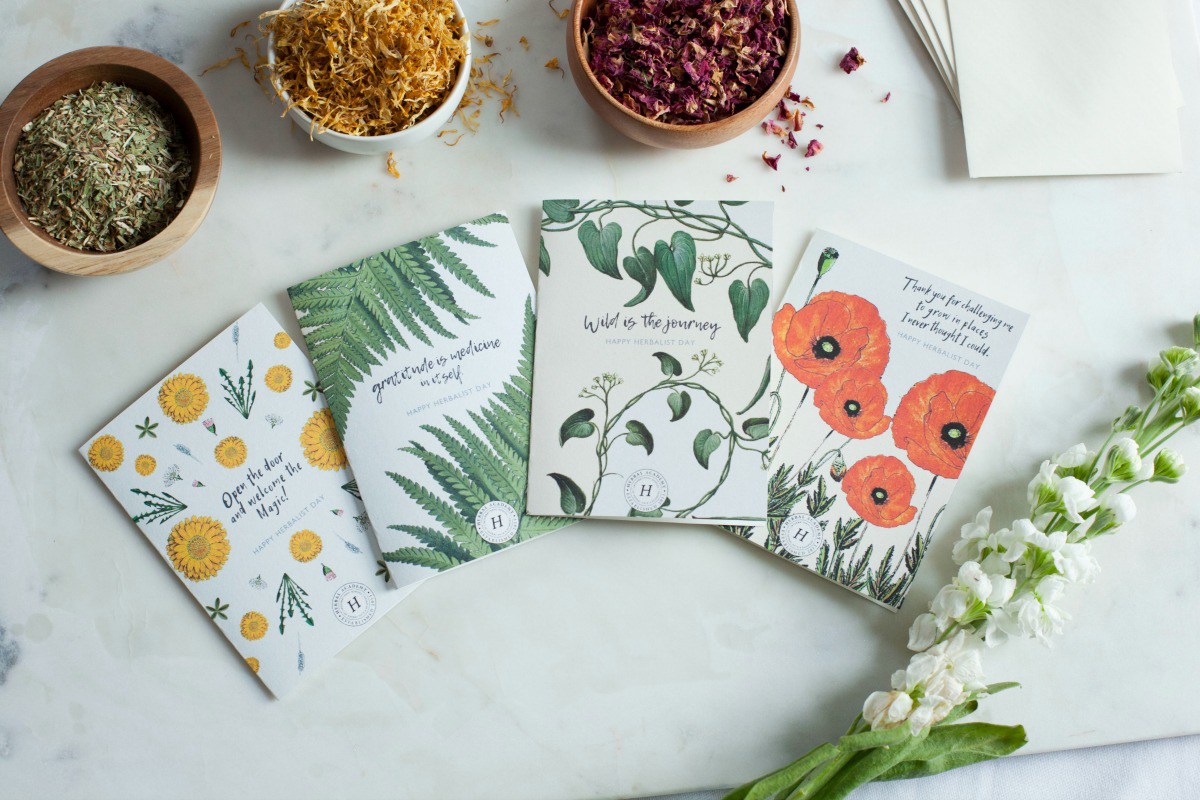 Giving gratitude is a medicine in itself, Open the door and welcome the magic…
These plant-themed cards provide you with several ways to say Happy Herbalist Day beautifully.
DOWNLOAD:
https://theherbalacademy.com/thank-an-herbalist-2017/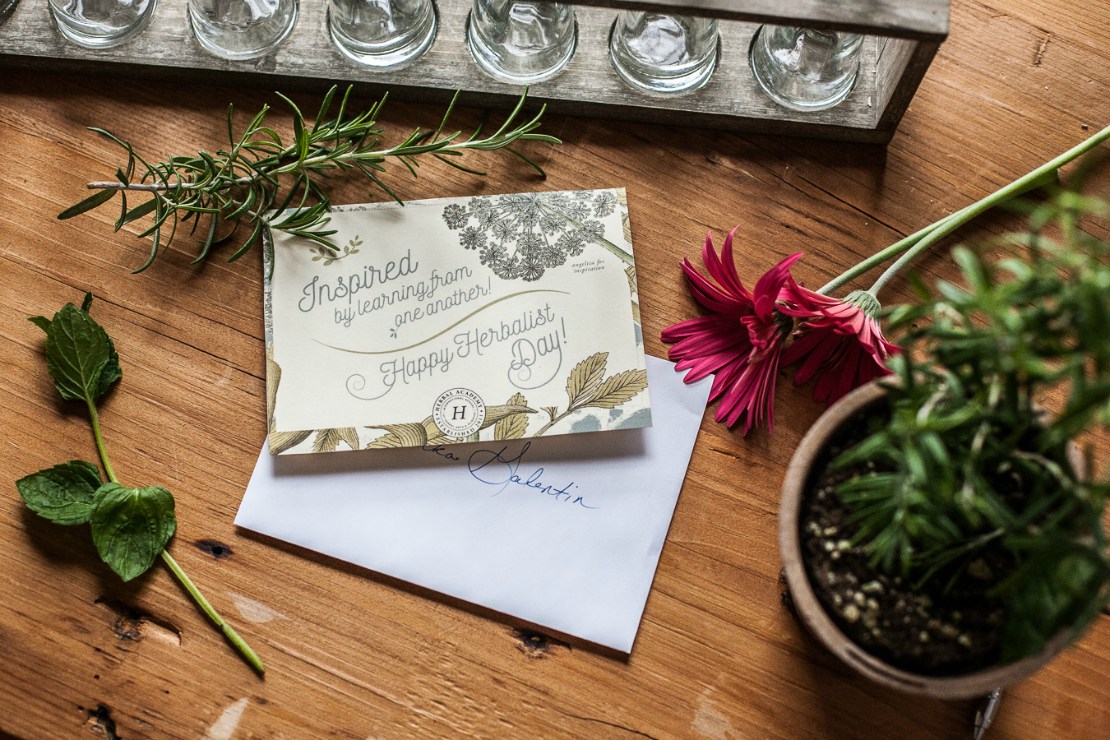 Angelica for inspiration, Rosemary for remembrance…
Say thank you with special plant meanings that get to the heart of your note. You are sure to find a card that fits your special someone.
DOWNLOAD:
https://theherbalacademy.com/celebrate-herbalist-day-by-honoring-your-teachers/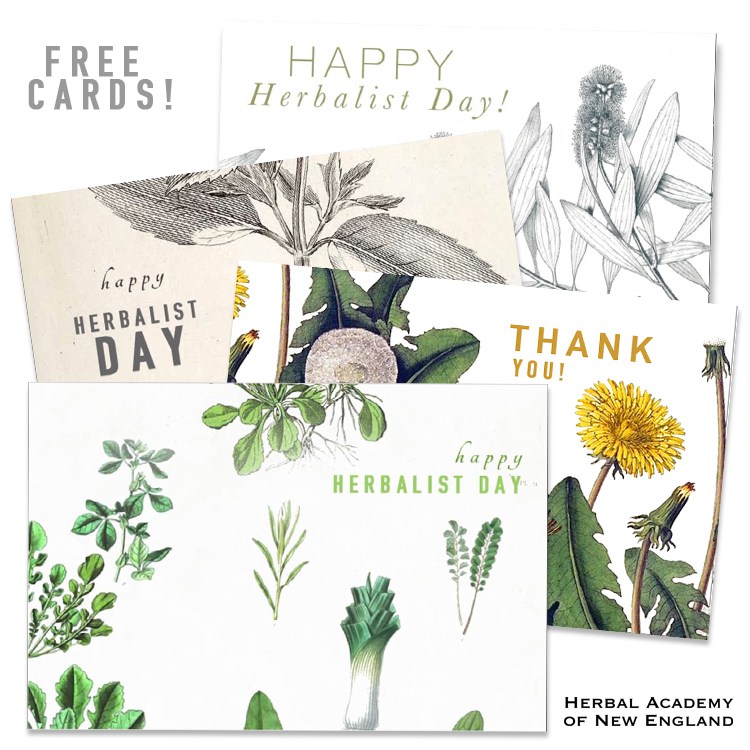 If you aren't quite sure how to express yourself, perhaps something in these cards will be the perfect match for what you want to say.
DOWNLOAD:
https://theherbalacademy.com/thank-an-herbalist-day/
Free Botanical Thank You Cards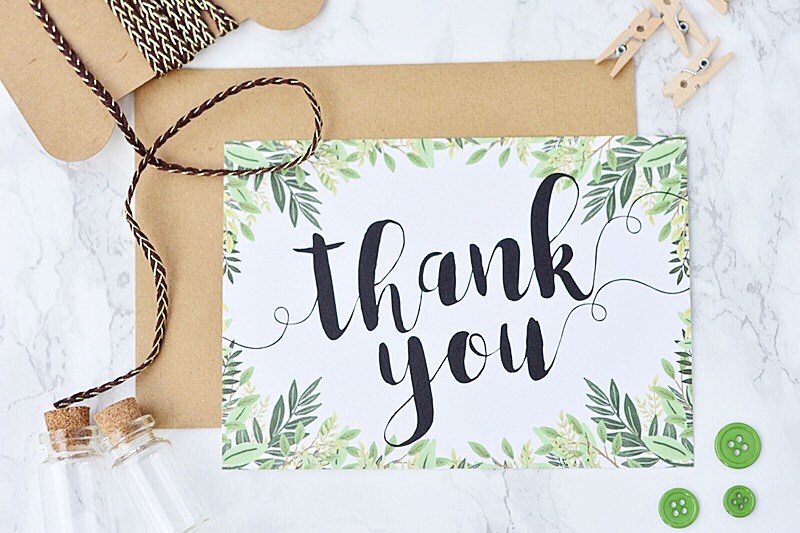 Say thank you with botanical flare. Download these cards for free on All The Pretty Paper!
DOWNLOAD:
http://www.alltheprettypaper.com/free-printable-thank-you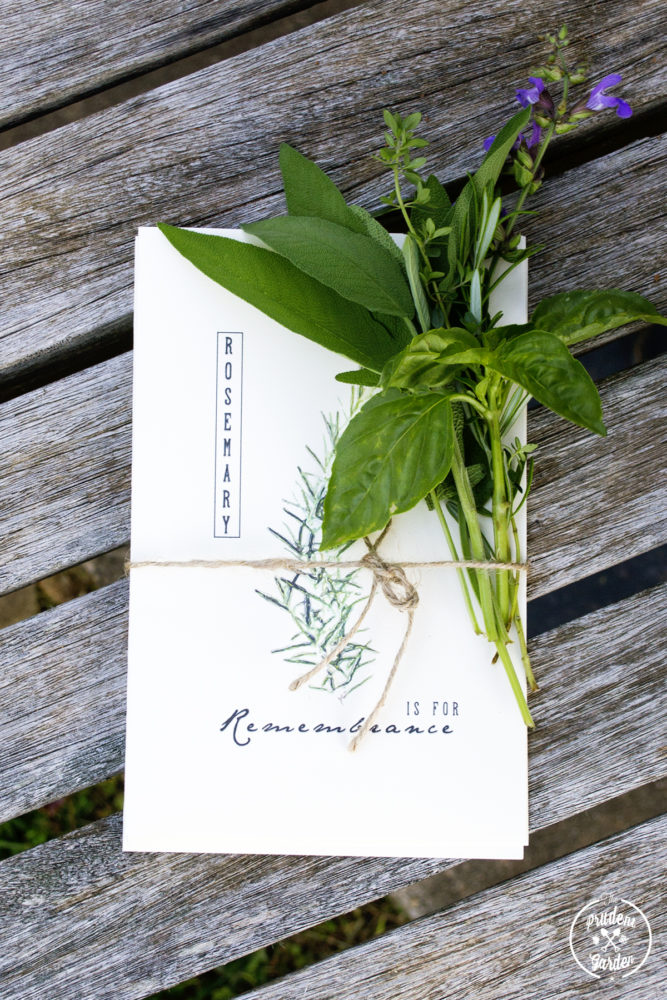 We love gifting with meaning, and these cards do just that. Not only do they feature some of our favorite culinary herbs, their herb meanings are also included.
DOWNLOAD:
http://theprudentgarden.com/free-printable-herb-cards/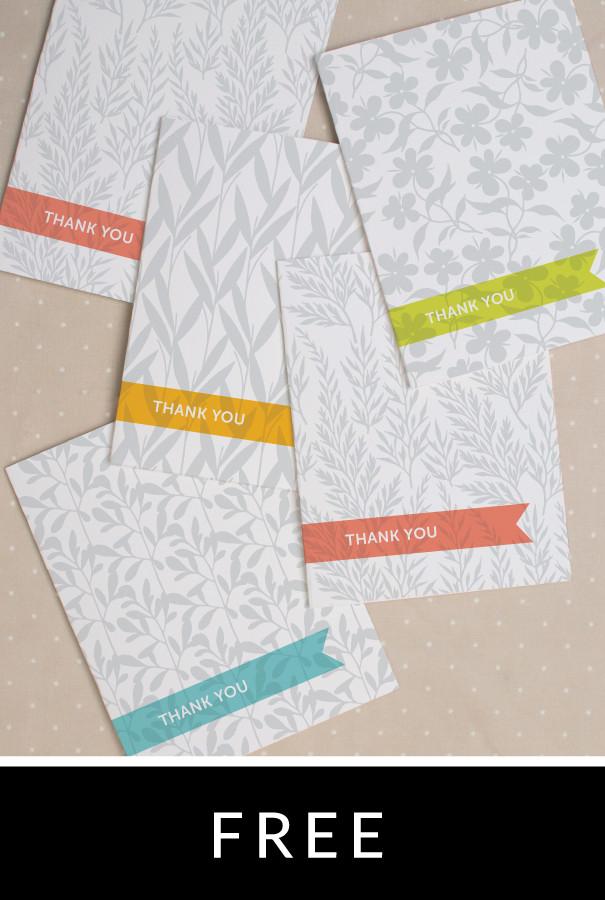 These botanical thank you cards provide a more modern feel that we can't help but love.
DOWNLOAD:
https://caravanshoppe.com/collections/stationery/products/mod-botanical-thank-you-card
Other Botanical Freebies to Help Outfit the Perfect Gift!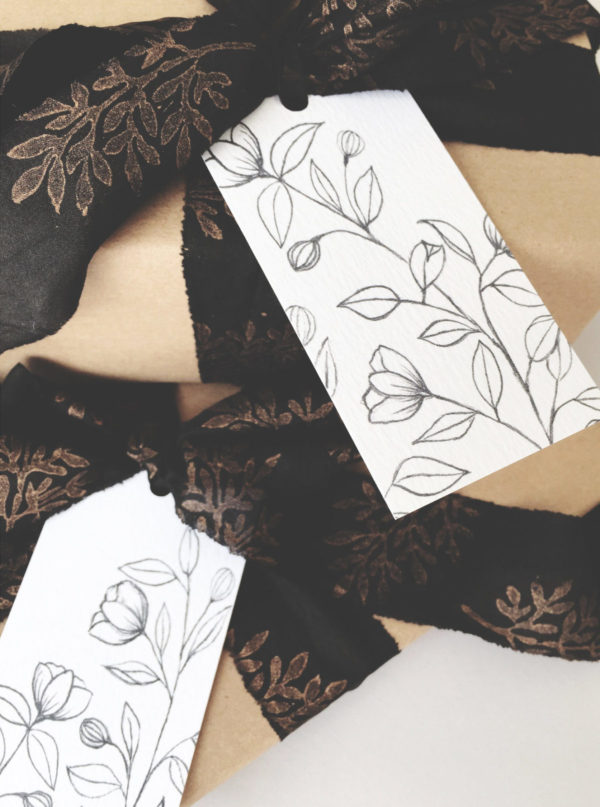 Are these not the prettiest things you ever did see? We love these black and white botanical tags, but if you want these to pop more, try a splash of watercolor or color in yourself with marker or pencil.
DOWNLOAD:
http://www.gooseberrymoon.co.uk/blog/2016/9/2/free-printable-gift-tags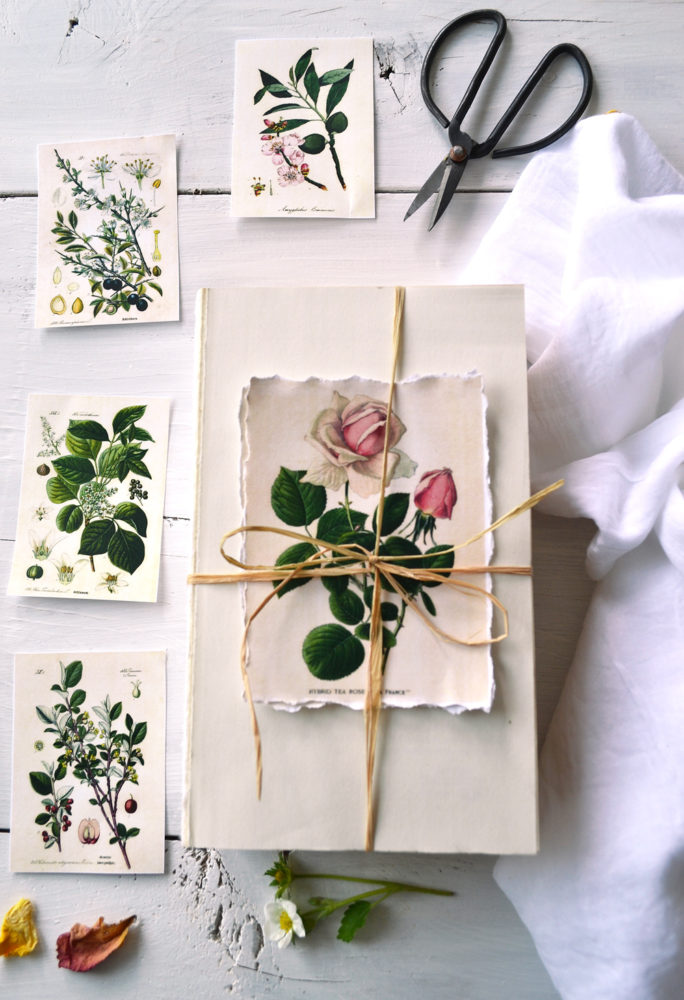 We love this idea of printing botanical prints in small sizes to use as gift tags. Choose a heavy stock, textured paper to make them feel high quality!
DOWNLOAD:
https://thegraphicsfairy.com/diy-botanical-labels-tags/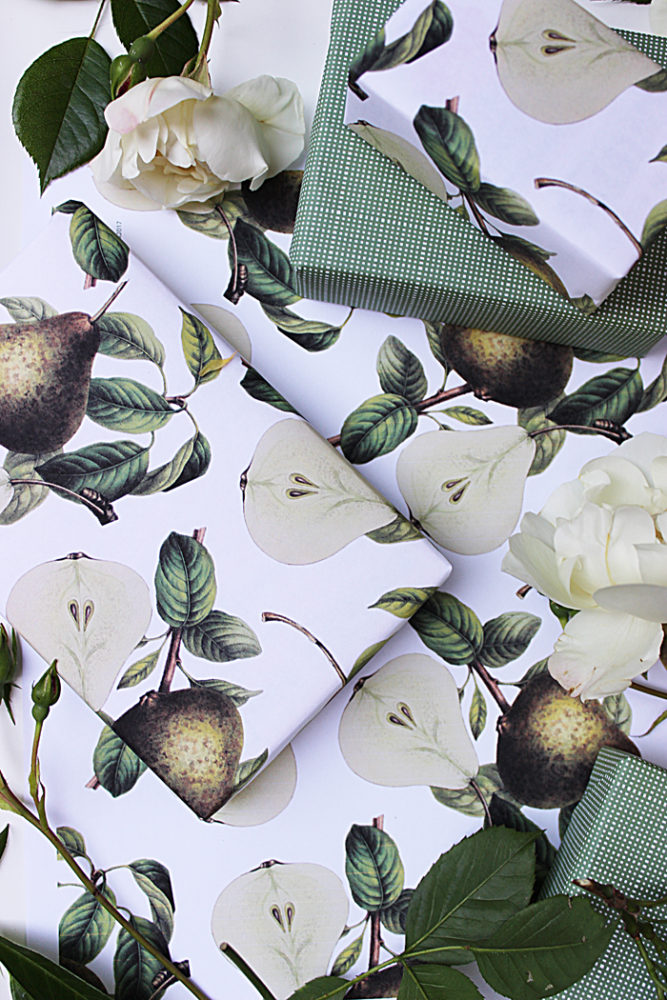 For some major oo-la-la, take your gift giving to a whole new level by wrapping up your present in botanicals!
DOWNLOAD:
http://www.poppytalk.com/2017/06/free-download-vintage-pear-gift-wrap.html
Botanical Decorations Freebies!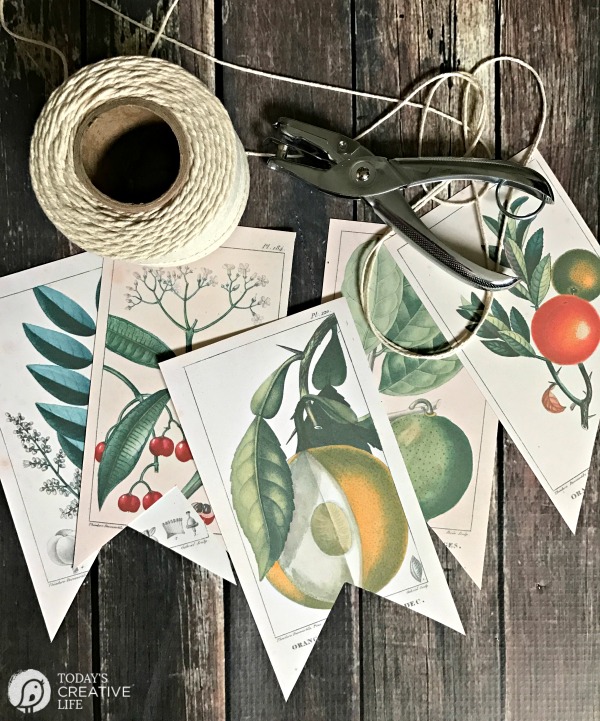 String together these vintage plant prints and decorate your (or a loved one's) home to bring your herbal celebrations to life!
DOWNLOAD:
https://todayscreativelife.com/free-printable-vintage-botanical-banner/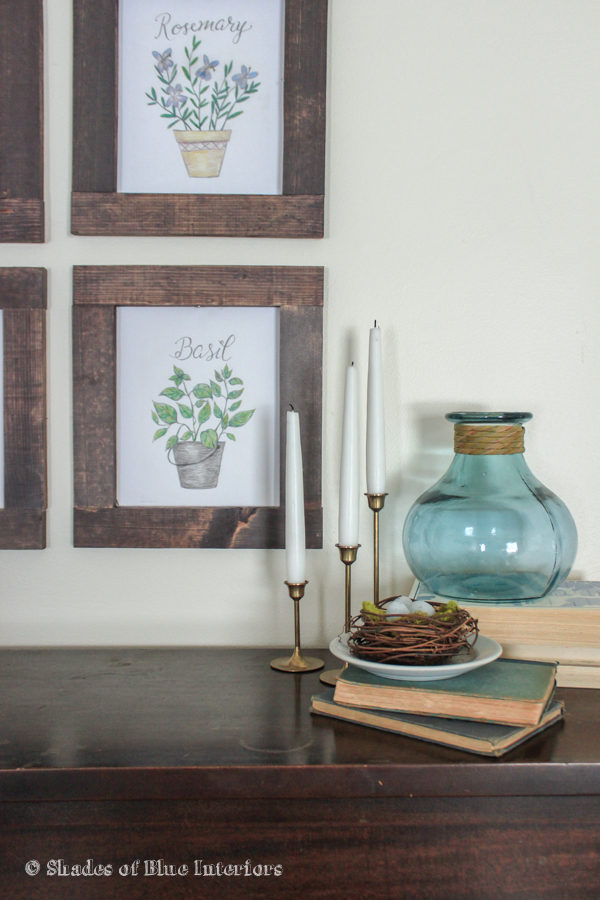 Print these adorable illustrations on card stock, and write a sweet message on the back to gift to a special herbalist in your life. Here's a fun idea: present the cards in frames like the tutorial suggests for a special long-lasting gift.
DOWNLOAD:
http://www.shadesofblueinteriors.com/botanical-prints-for-spring-free-printable/
It's The Thought That Counts
Whether you are planning your thoughtful gift or thank you for Herbalist Day, a birthday, or just because, we hope these free botanical downloads will make your celebrations all the more special.
Herbalist Day is April 17th. Don't forget to take the time to do something special for one or many people who have helped you in your herbal journey. It's the intention you take, the time you put in, the thoughtfulness, and the love that makes your gift meaningful. Find a way to play your part in lighting up the herbal community on April 17th!