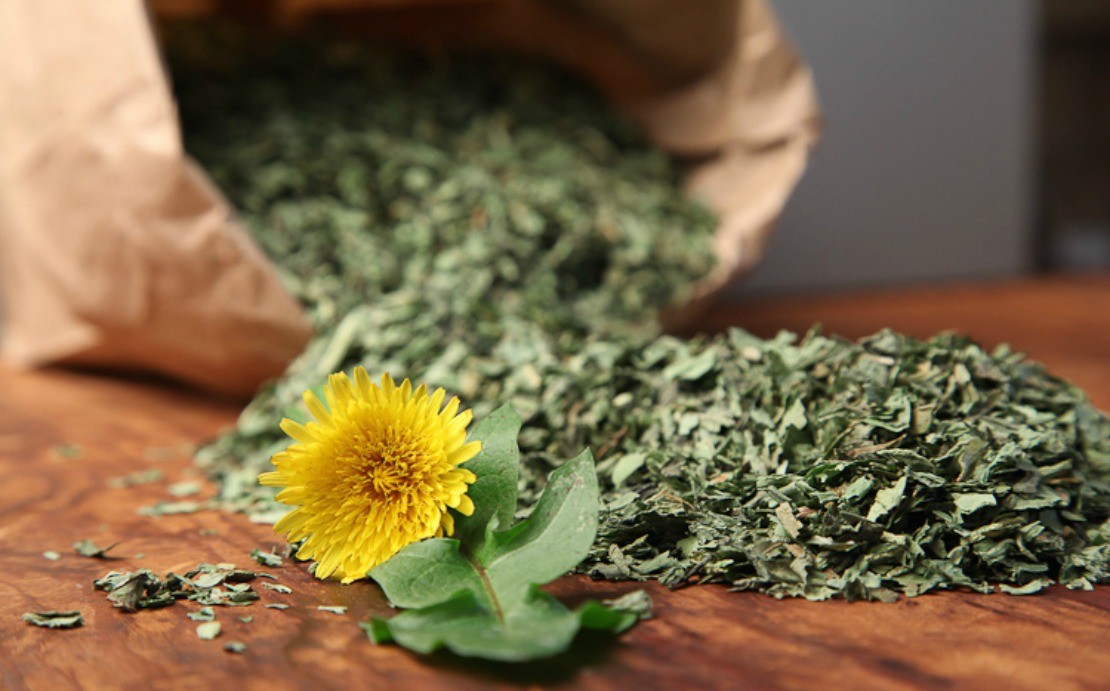 DIY Fine and Dandy Facial Serum
My son and I were out on our walk the other day, and I realized we're full blown in the middle of spring here in Texas. Everywhere I turn, I am seeing dandelions pop up all over the place! Last spring I taught you how to Sweeten Your Breakfast with Dandelion Flower Syrup, so I thought that this spring I should share another of my favorite dandelion recipes, but this time for your facial care routine! Did you know that dandelions are not just super nutritious for your body, but also for your skin?
Dandelions are Packed with Vitamins and Minerals 
Although they are thought to be "pesky weeds" in the West, most other parts of the world regard dandelions as their favorite healing herb. Dandelion is an excellent source of vitamin A, vitamin C, vitamin E, vitamin K, thiamin, riboflavin, vitamin B6, calcium, iron, potassium, and manganese. It's even a good source of folate, magnesium, phosphorus and copper. Needless to say, dandelion is WAY more than just a "weed" in your front yard, it's a vitamin- and mineral-packed powerhouse of an herb! Read more about the health benefits of dandelion or subscribe to The Herbarium for access to dandelion's plant profile.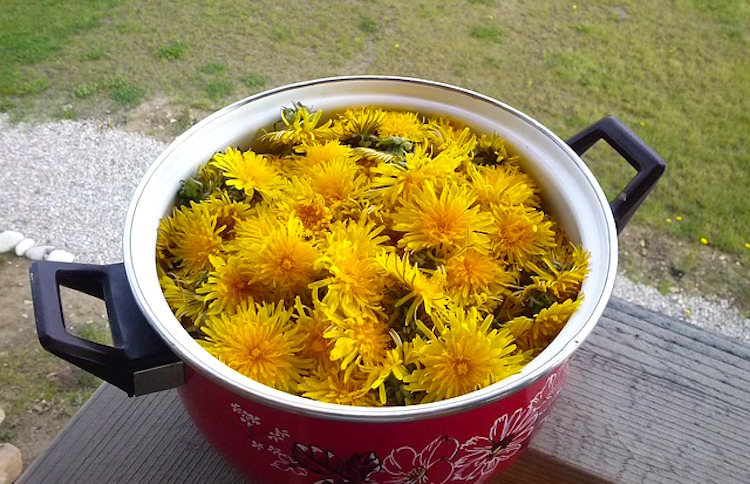 Dandelions are Great for All Skin Types and Conditions
The great thing about dandelion facial serum is that it's great for all sorts of skin types! Used for centuries by many cultures to help heal all sorts of skin conditions, dandelion naturally is anti-inflammatory, anti-fungal, and anti-aging. When used in your facial care regime, dandelion can help with many different issues, including:
Acne & Blemishes – Dandelion is capable of detoxifying and cleansing clogged pores. When applied topically to acne and pimples, it helps to inhibit a microbial infection. The vitamin C content also speeds up the healing process, thus reducing the visibility of the scars and inflammation that often accompany acne.
Brightens, Tightens, and Firms the Skin – Jam packed with antioxidants, dandelion is a well known herb for anti-aging serums/creams. It's often used to help bright skin, tight and firm wrinkles and fine lines, and even helps to heal and moisturize burned skin!
Lightens Age Spots, Uneven Skin, & Scars – The white sap of the dandelion flower stalk has been used by Native Americans to help all sorts of skin conditions, from eczema to warts, but it's also very effective at lightening up age spots, uneven skin, and scars. (You can also use dandelion to lighten your hair!)
DIY Fine & Dandy Facial Serum
Ingredients
5-6 fresh dandelion flowers and leaves (or 1 tablespoon dried dandelion flowers and leaves)
½ cup aloe vera gel
1 teaspoon vitamin E
Directions
In your food processor or blender combine aloe vera gel and dandelions. Pulse 5-10 times and let sit for 30 minutes to 1 hour to steep.
In a mesh or cloth strainer, strain dandelions from aloe gel, squeezing out all of the aloe. I strain mine twice to be sure there are no bits of herb left in the aloe.
Blend in vitamin E.
Store in a dark container with a dropper lid. If stored in the fridge, it will last longer, but can also be stored in your bathroom drawer. Will keep 6-12 weeks.
To Use
Use BEFORE your moisturizer but after your toner. After cleansing and toning your face, apply 8-10 drops of Fine & Dandy Facial Serum, smoothing over your face, neck, and decollete'. Allow to dry and follow with moisturizer.
Safety Information
There is a small percentage of people that are allergic to the latex milk in the stem and flower of dandelion. If you experience a rash, discontinue use and only use the leaves for future serums.