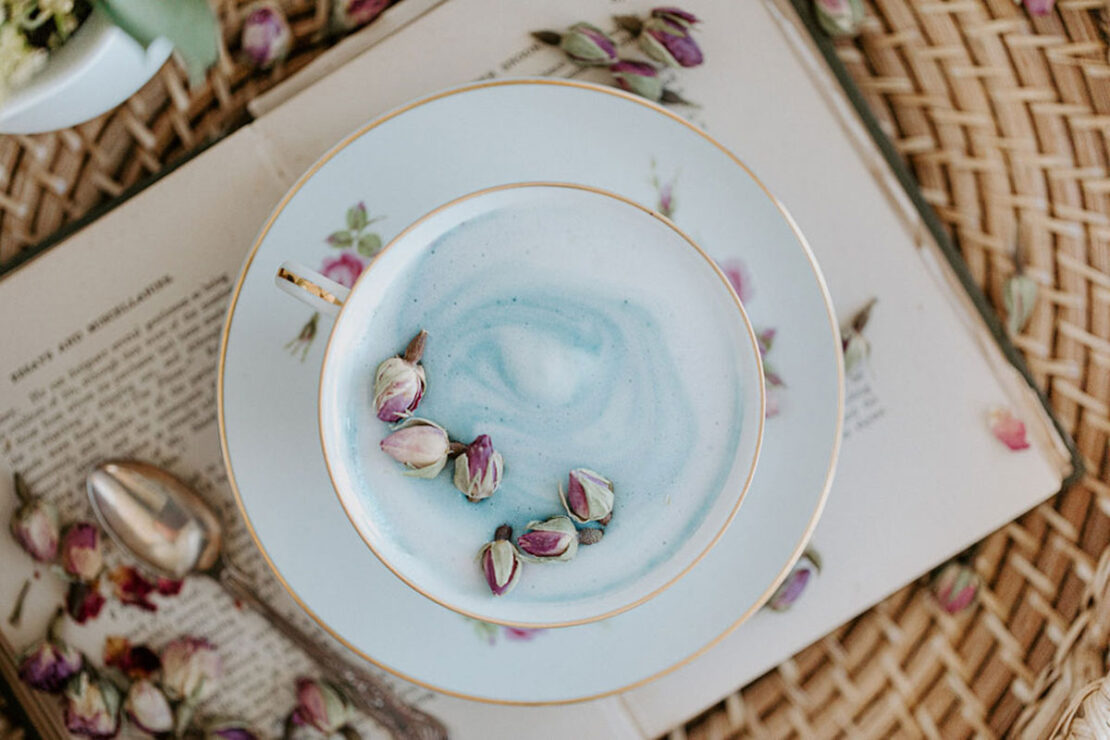 Once in a Blue Moon Milk Recipe with Ashwagandha and Chamomile
This year has been full of surprises, and it would only be natural for the world to give us yet another surprise during the spookiest month of the year. 
In a typical year, we can expect to witness twelve full moons, one for every month of the year. This year is a rare exception. In 2020 we will bear witness to thirteen full moons, two of which will occur in October—the last one appearing on Halloween. 
When this phenomenon occurs, the second moon is known as the Blue Moon. The last time this event happened was in 1944, and we won't see it again till 2039, so it must be celebrated!
In honor of this rare occurrence, we have developed the perfect herbal Blue Moon Milk recipe for you to sip on while taking in the breathtaking Blue Moon along with all the spooky Halloween energy.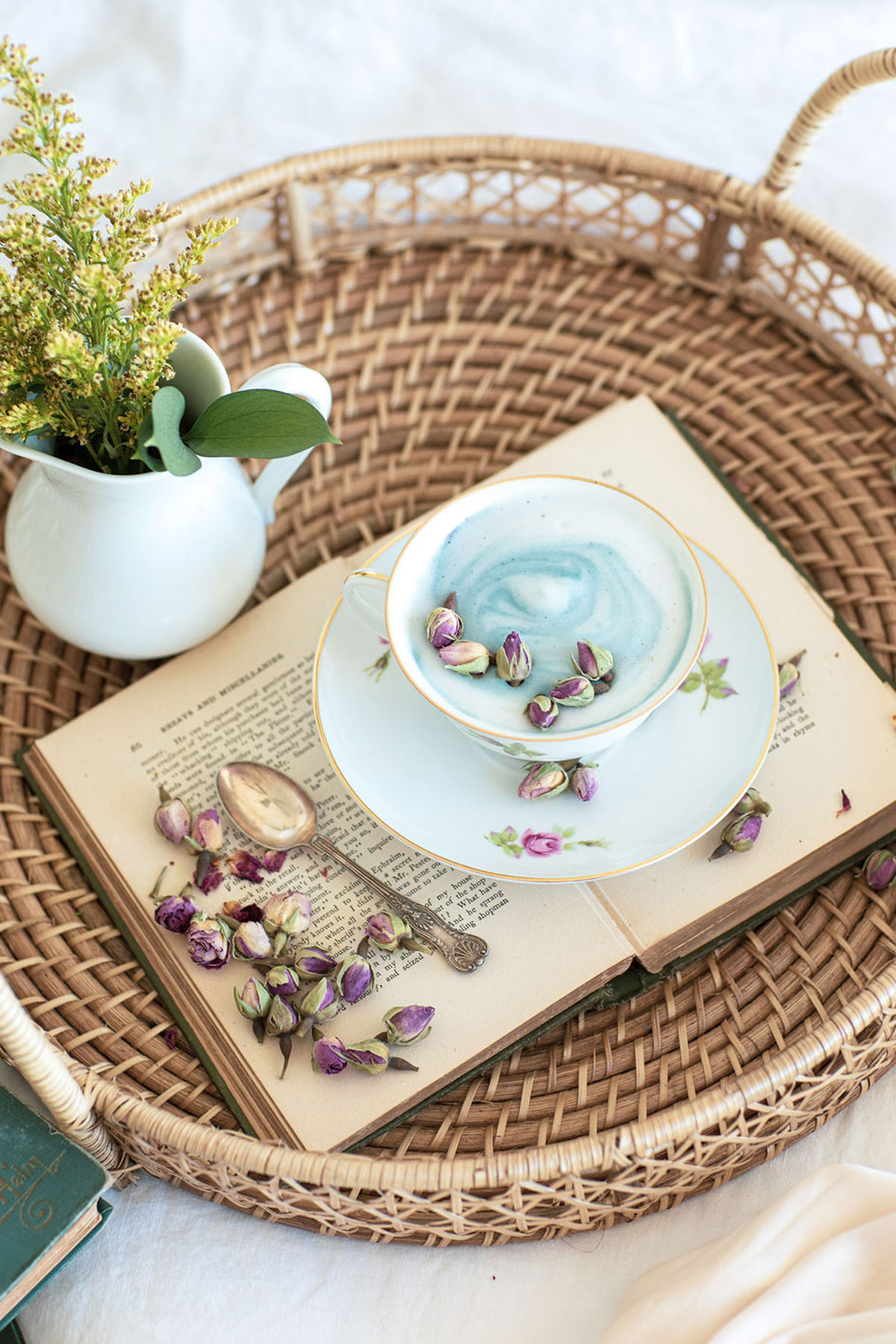 What is Moon Milk? 
Moon milk is a milk-based drink that is packed with beneficial herbs and spices chosen to aid with sleep, balance hormones, and promote a relaxed state. 
This soothing drink is derived from Ayurveda. Ayurvedic practitioners have traditionally suggested warm, spiced milk before bed to help with sleep. Ayurveda is practiced throughout the world and has gained even more widespread popularity in recent years.  Ayurveda-inspired spiced, warm milk recipes have become especially popular because they taste delicious, look beautiful, and are effective due to the fat content in the milk, which helps promote the absorption of constituents and nutrients in herbs and spices. With time, these delightful drinks have been given the nickname "moon milk" since they're often consumed before bed.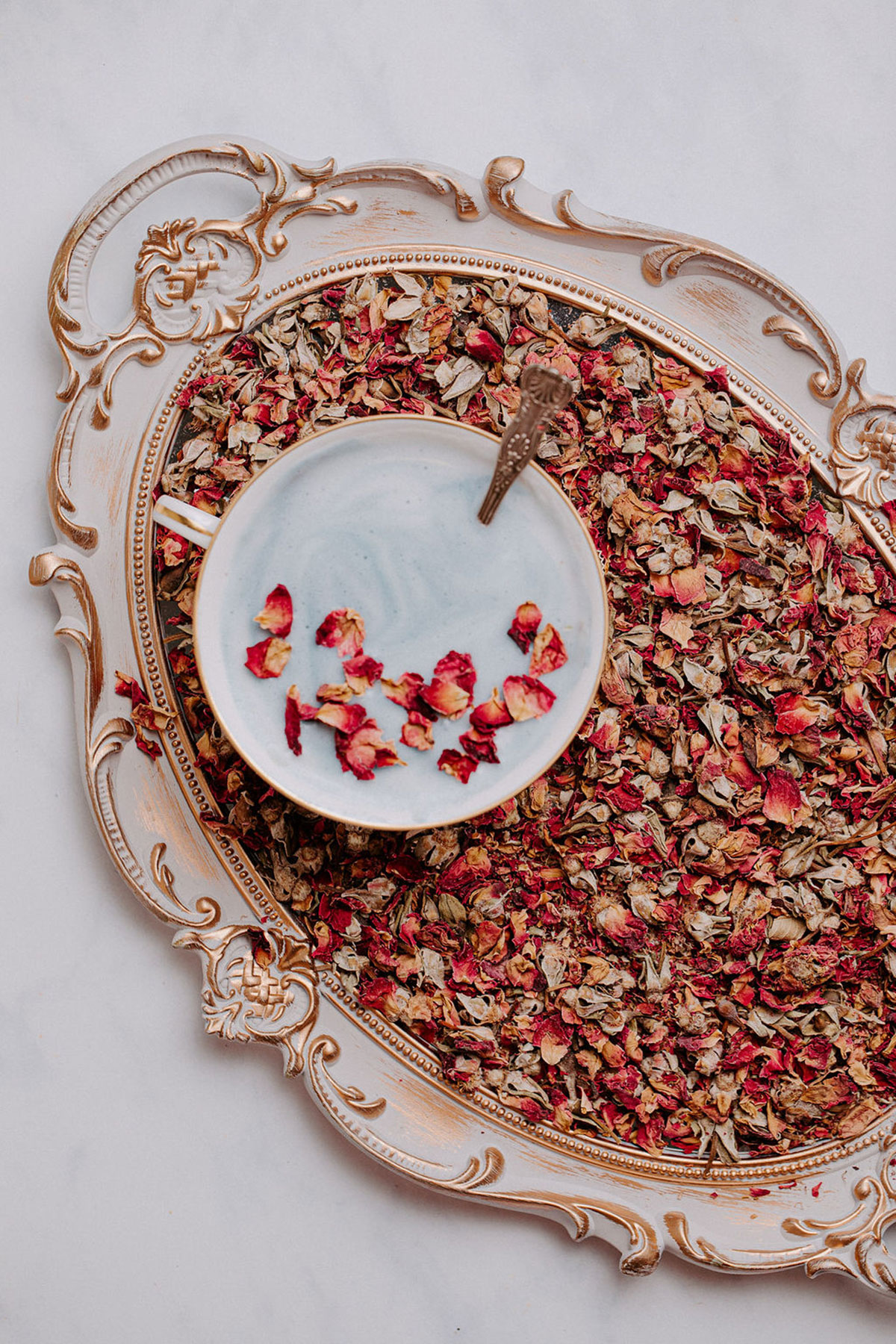 What Makes This Recipe Blue?
This Blue Moon Milk gets its unique blue color from adding butterfly pea (Clitoria ternatea) flower powder.
Butterfly pea flower comes in both tea and powder form. To make your life a little easier, it's best to opt for the powdered form when following this Blue Moon Milk recipe. If you can't get your hands on it in time for the Blue Moon, don't worry. You can always steep the tea for about ten minutes, and then add it to the rest of the ingredients! 
Butterfly pea (Clitoria ternatea) has become more popular in recent years due to the beautiful blue color it gives when blended into food or drink; however, there is not a lot of information available about its safety. The FDA has approved it as a food coloring only, and it's contraindicated during pregnancy because it can cause uterine contractions.
In the recipe, below, butterfly pea powder is also combined with chamomile (Matricaria chamomilla) flower powder and ashwagandha (Withania somnifera) root powder to enhance the drinks' soothing qualities. 
Chamomile has been used for centuries to help ease anxiety and tension (learn more in A Family Herb: Chamomile Flower), and ashwagandha is a premier adaptogen that's often used to soothe anxiety, worry, insomnia, and overwhelm (learn more in The Beginner's Guide to Ashwagandha). When combined, these two classic herbs make a lovely addition to moon milk.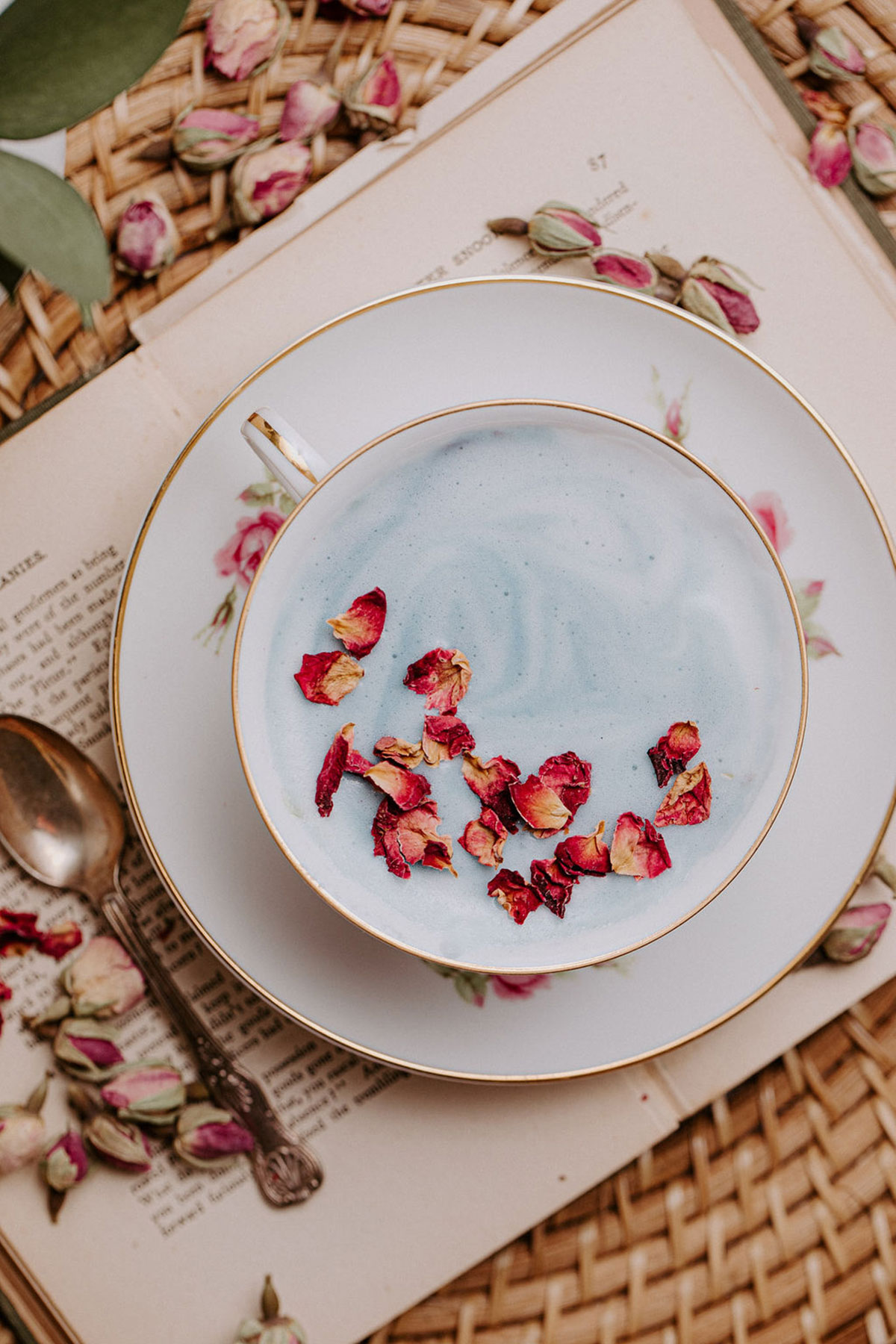 Blue Moon Milk Recipe
This Blue Moon Milk recipe is extremely easy and quick to make! Enjoy it on Halloween night while looking up at our beautiful and rare Blue Moon, but don't be surprised if it turns into a year-round favorite.
Yield: 1 cup.
Ingredients
1 cup oat milk (can also use dairy milk or another plant-based milk of your choice)
1 teaspoon butterfly pea (Clitoria ternatea) flower powder
1 teaspoon dried chamomile (Matricaria chamomilla) flower powder
½ teaspoon ashwagandha (Withania somnifera) root powder
1 tablespoon maple syrup (or to taste)
A pinch of crushed roses (Rosa spp.) for garnish, optional
Directions
Add the milk of your choice to a small saucepan. Bring to a low boil, then immediately reduce to a simmer. 

Stir in all herbal powders and maple syrup. When thoroughly combined, pour your Blue Moon Milk into a mug and garnish with a few crushed rose petals (optional).


In Closing, 
If you love the concept of drinking a warm, spiced milk, then there are so many more recipes you can explore, including:
Vegan Golden Cinnamon Turmeric Latte
A Recipe for Family-Friendly Herbal Chai
How to Make Chamomile Hot Chocolate