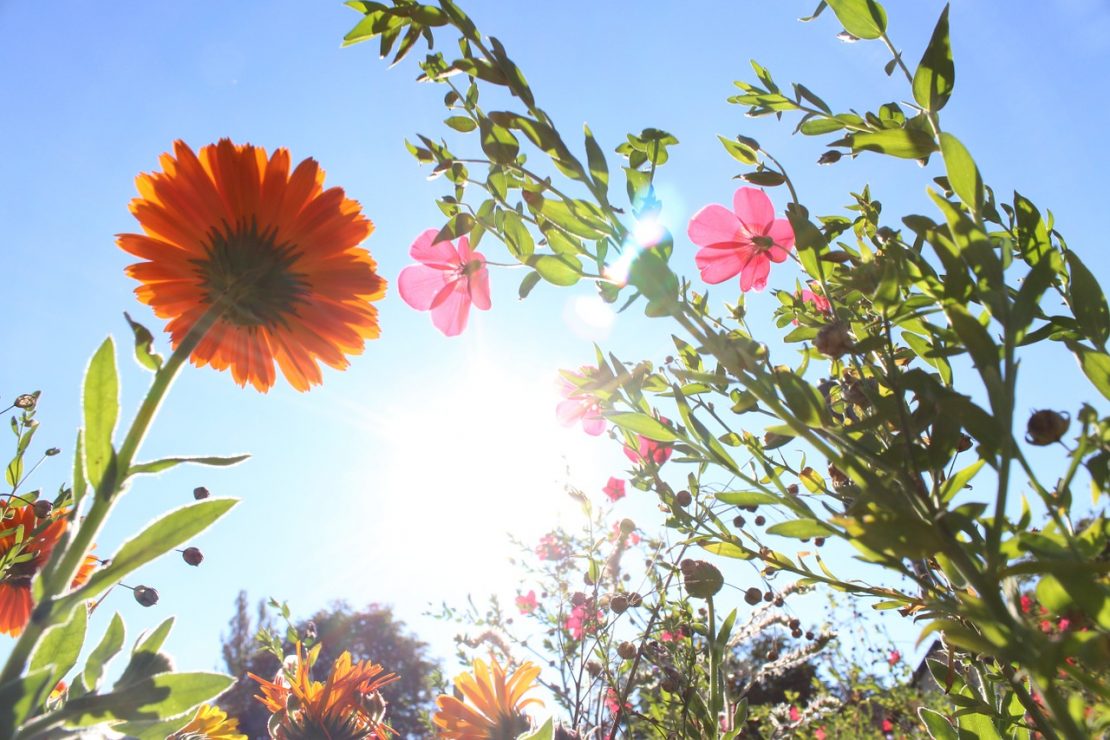 How To Stay Cool Using Herbs
Summer is just around the corner, and many of us are looking forward to the seasonal activities that come along with it—grilling outdoors with friends and family, visits to the beach or our favorite swimming holes, outdoor concerts and events, and more fun in the sun. But depending on where you live, things might be heating up quickly. For some folks, depending on constitution and/or climate, too much heat leads to discomfort, from sweatiness to headaches. But don't fret, there are many simple (and delicious) ways to stay cool using herbs!
How To Stay Cool Using Herbs
Chilling Out: Herbs And Energetics
A few categories of herbs can be especially handy to help us cool the body down and cope when things get hot: refreshments, refrigerants, antisudorifics, and astringents are among herbs that can come in handy for internal and external use.
According to traditional Greek-derived energetics, herbs fall on a continuum that ranges from first to fourth degrees of intensity. In terms of cooling herbs:
"Refreshments" are plants consumed as foods, and are cooling in the first degree—lettuce, for example.

Refrigerant herbs are cooling in the second degree and serve to cool the body's tissues.

Herbs that are cooling in higher degrees are sedatives, anodynes, and herbs such as opium or which induce a lack of feeling or consciousness (Wood, 2012).
Antisudorific herbs prevent excessive perspiration and sweating (which is why they are also known as antiperspirants).
Some other categories of herbs, like astringents, are also inherently cooling. Yarrow, for example, is helpful for moving fluids in the body, which can help us to regulate our internal thermostat (Wood, 2013).
Hibiscus (Hibiscus sabdariffa)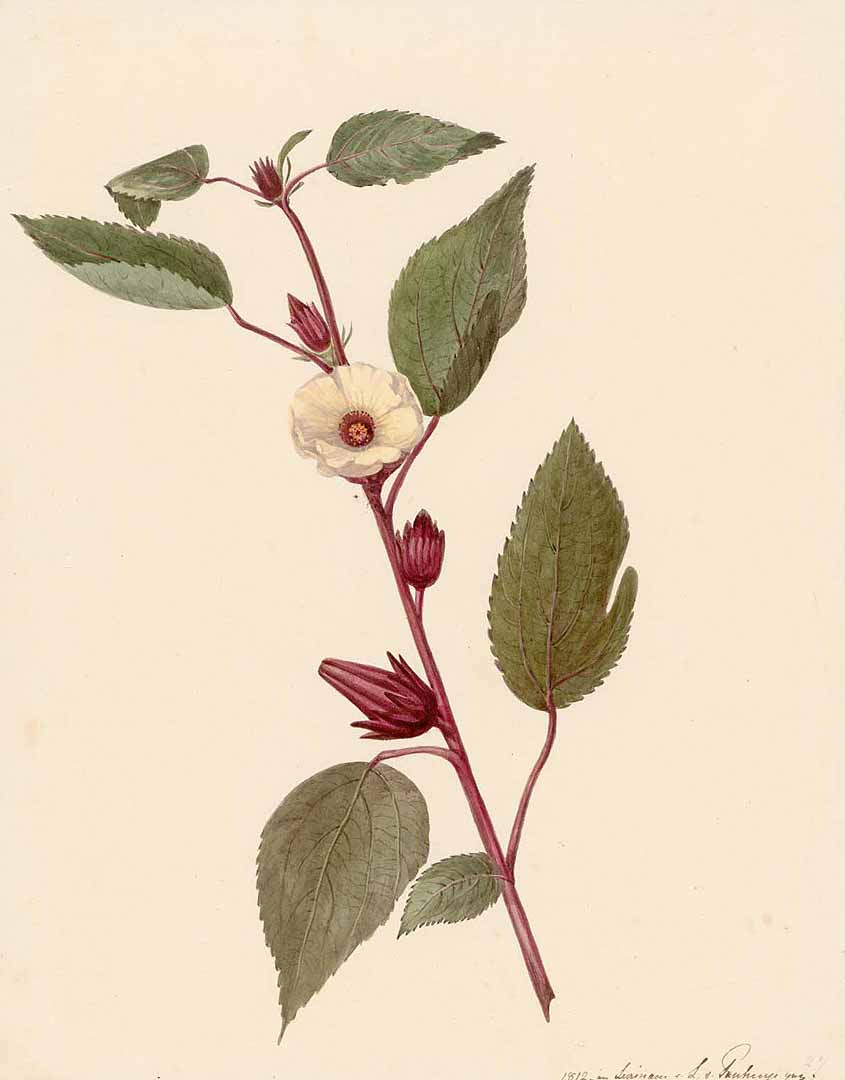 Tropical-dwelling people the world over are familiar with the use of Hibiscus sabdariffa as a cooling beverage. One of several hundred species of Hibiscus, it is known by many common names. In Mexico, it's called flor de Jamaica, but Jamaicans (and other English-speaking Caribbean people) call it sorrel. In Senegal, jus du bissap is a hibiscus tea that contains plenty of ginger and sugar, and sometimes orange, pineapple or lemon juice, and is the national beverage (Gibbon, 2008). The calyces, and not the flowers, are used for medicine or beverages.
Hibiscus is a refrigerant herb. Because it literally lowers the body temperature, it can be a big help not only in hot weather but in "personal summers" (also known as menopause-related hot flashes). It's also a delicious, tart herb that combines well with fruit flavors and other aromatic herbs.
Sage (Salvia officinalis)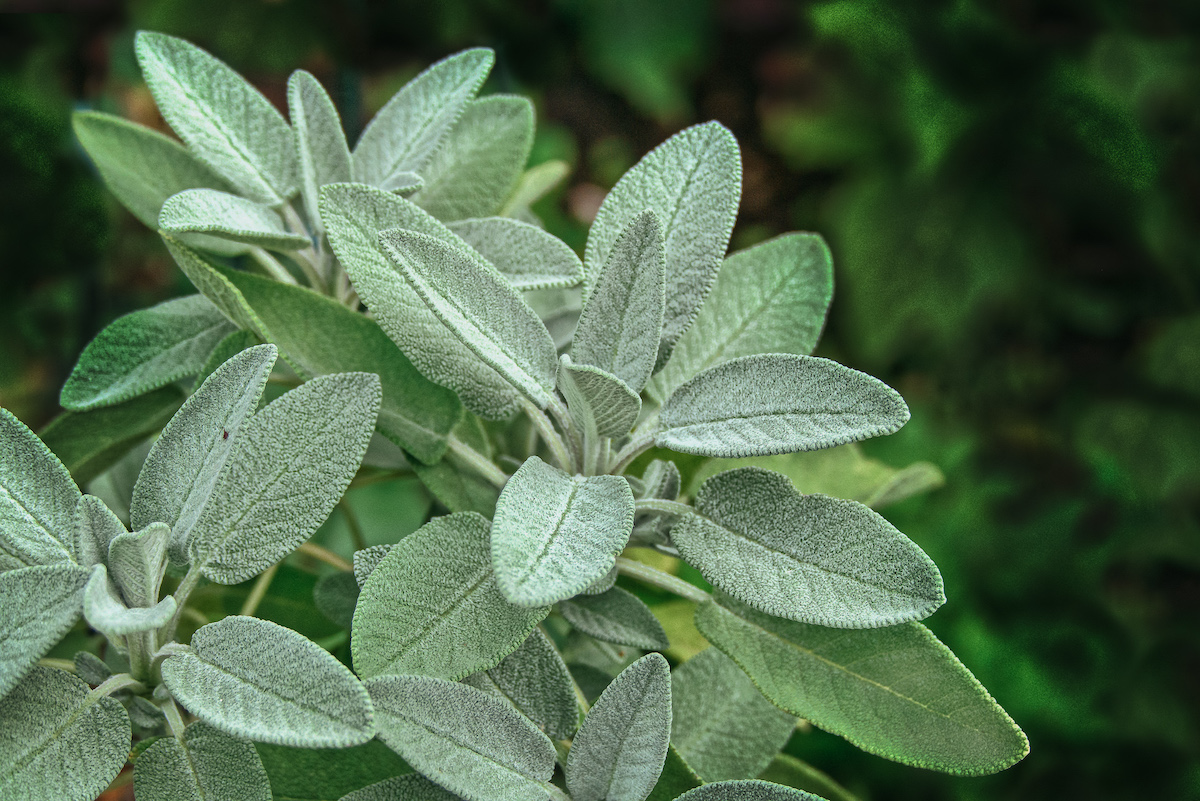 Sage has a great many medicinal uses, but one area that it really shines is as an antisudorific. If you've ever rubbed a sage leaf or the powder between your fingers, you've probably felt its drying, astringent qualities. This makes it perfect as an ally for those who start sweating in hot weather and just can't stop! These qualities along with sage's aromatics (it's a member of the mint family) make it a popular ingredient in herbal deodorant blends. An infusion of sage (kept in an atomizer and stored in the refrigerator), makes a refreshing spray when you come in out of the heat.
Taken internally, sage can also be helpful for those of us who find ourselves sweat-soaked all summer (and again, in menopause when night sweats are common).
Hibiscus-Sage Ice Pops
Ingredients
2 cups water
1 teaspoon dried hibiscus
½ teaspoon dried sage
A pinch of dried ginger powder
Honey, sugar, or another sweetener
Directions
Place hibiscus calyces in a small saucepan and bring to a boil, then turn down heat and simmer covered for 8-10 minutes.
Remove from heat and add sage and ginger; sweeten to desired taste.
Allow to cool, then pour into popsicle molds (or an ice cube tray).
Freeze and serve.
Makes six small pops.
Cool as a Cucumber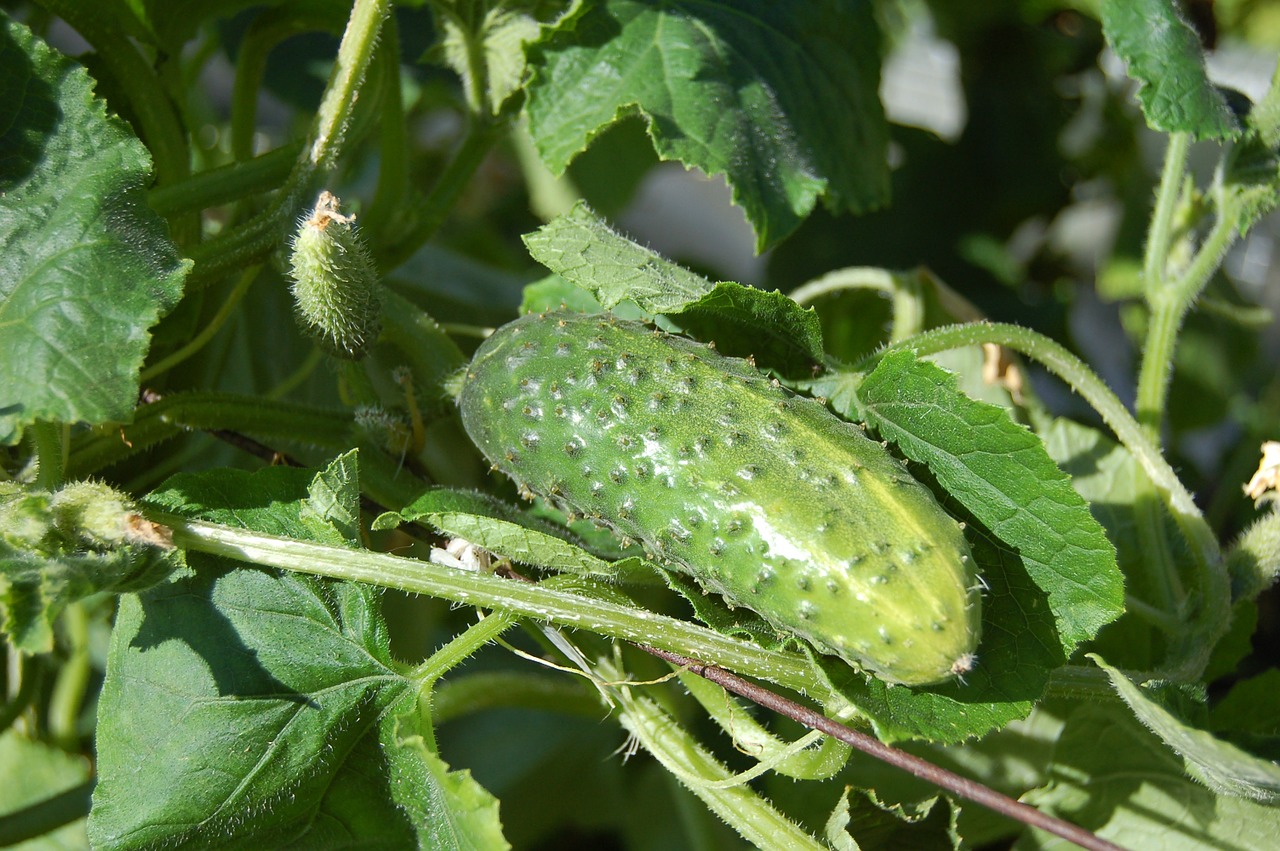 Cucumber is well-known as a hydrating, cooling plant (or as mentioned earlier, a refreshment). While its chemical constituents do not actually cool body tissues, its high water content means that the inside of the fruit—yes, cucumbers are fruits—can be up to 20 degrees cooler than its environment, which is why eating cucumbers makes us feel cooler (Palermo, 2011).
Simple sliced cucumbers make a great salad (try it with a sage-infused vinegar dressing!) and are popular in infused water as well. Aficionados of Indian cuisine may recognize the cooling effects of cucumber in raita. Combined with creamy yogurt and spices, the sauce cools the palate and brings a lovely balance to spicy daals  and other recipes.
Cucumber Raita
Ingredients
½ cup plain Greek-style yogurt
½ cup medium cucumber, seeded and chopped very fine
1 tablespoon fresh cilantro leaves, chopped fine
1 tablespoon chives, chopped fine
½ teaspoon ground, toasted cumin seeds (or cumin powder)
½ teaspoon fine sea salt
Directions
Combine all ingredients well and chill until ready to serve.
With the right herbal energetics and ingredients, heat doesn't have to be insufferable. As we move into the warmer months, try experimenting with cooling herbs and foods in new ways: try new salads (and dressings), try cold infusions of aromatic herbs for drinks or body spritzers, and introduce the children (and children-at-heart) in your life to herbal flavors in the form of frozen pops. 
Here's a summer herbal challenge: When you're next invited to a cookout or picnic (or host one yourself), bring something that's sure to cool folks down. Don't forget to post pictures of your summer herbal fun on Instagram with the tag #myherbalstudies!
REFERENCES
Gibbon, E. (2008). The Congo cookbook. Self-published. Retrieved from www.lulu.com.
Palermo, R. (September 2011). Cucumbers. Vegetarian Times, p.387, pp. 70-73.
Wood, M. (Spring 2012). Greek Herbal Medicine. The Four Qualities and the Four Degrees. Plant Healer. Excerpt retrieved from http://bearmedicineherbals.com/greek-herbal-medicine-the-four-qualities-and-the-four-degrees-by-matthew-wood.html.
Wood, M. (2013). The practice of traditional Western herbalism: Basic doctrine, energetics, and classification. Berkeley, CA: North Atlantic Books.