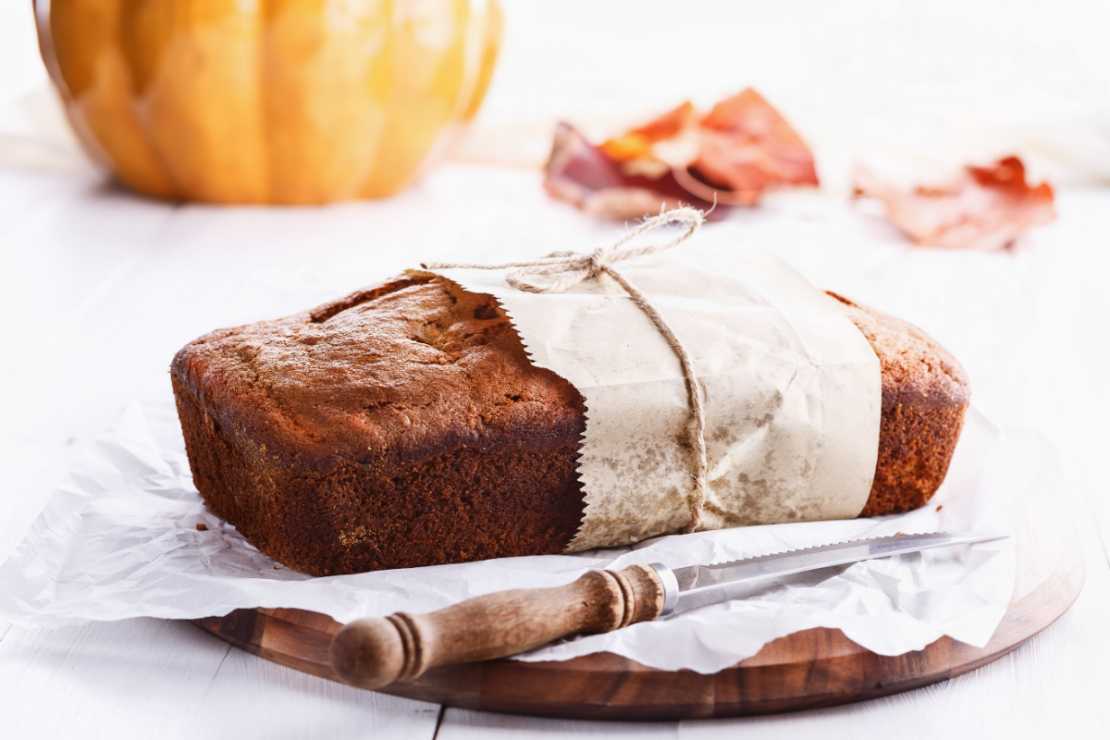 Spiced Pumpkin Bread with Cinnamon, Nutmeg, and Cloves
Spiced pumpkin bread offers an elevated flavor to a classic fall treat that contains nutrient-filled spices to warm the body and soul. Pumpkin is vitamin-rich, containing A, B2, C, and E vitamins, and, like the spices in this recipe, it's a source of beta carotene (Raman, 2018). The human body converts beta carotene to vitamin A, providing immunity support while encouraging healthy skin and good vision (Newman, 2017). 
With vitamins A and K contained in the cinnamon (Cinnamomum spp.) and cloves (Syzygium aromaticum), B vitamins in the nutmeg (Myristica fragrans), and beta carotene in both the spices and the pumpkin (remember orange fruits and vegetables tend to be high in beta carotene) , this spiced pumpkin bread offers an immunity boost while satisfying the taste buds (Hendel, 2017: Raman, 2018).
Spiced Pumpkin Bread
Who can resist spiced pumpkin bread still warm from the oven? This recipe calls for 3 cups of sugar. Reducing the amount of sugar will alter the bread's texture but applesauce is a good way to retain the sweetness while reducing the refined sugar content. Use a 1:1 ratio for substituting applesauce for sugar. Yield: 2 loaves. 
Ingredients
3 cups sugar
1 cup vegetable oil
4 eggs 
2 cups pumpkin puree
3 ½ cups flour
2 teaspoons baking soda
½ teaspoon baking powder
1 teaspoon ground cinnamon (Cinnamomum spp.) bark
1 teaspoon ground nutmeg (Myristica fragrans) seeds
1 teaspoon salt
¼ teaspoon ground cloves (Syzygium aromaticum) flower bud 
Directions
Preheat the oven to 350 degrees Fahrenheit.
While waiting for the oven to come to temperature, combine wet ingredients (oil, eggs, and pumpkin) in one bowl and mix well. Add eggs two at a time.
In another large mixing bowl, combine dry ingredients (sugar, flour, baking soda, baking powder, and spices) and mix well.
Slowly blend wet ingredients into dry ingredients, adding an additional 2/3 cup water as you stir. Blend well until ingredients are fully combined.
Divide batter between two greased loaf bans and bake for about 45 minutes.
Test for doneness by placing a cold clean butter knife into the center of one of the loaves. If it comes out clean, the bread is done. If the knife comes out wet, give the loaves a few more minutes and test again. 
Turn finished bread out onto baking racks to cool. 
Enjoy with butter or honey and wash it down with a steaming mug of immune-boosting chai. 
When making your spiced pumpkin bread, try to use fresh pumpkin that's sourced locally. What a great excuse to hit the farmers' market or local farm stand on a crisp fall day! (Make homemade pumpkin puree from fresh pumpkins following these instructions.)
For more fall recipes ideas be sure to click below:
12 Herbal Thanksgiving Recipes
Easy Cinnamon Homemade Applesauce
Make Your Own Apple and Pumpkin Pie Spice Blends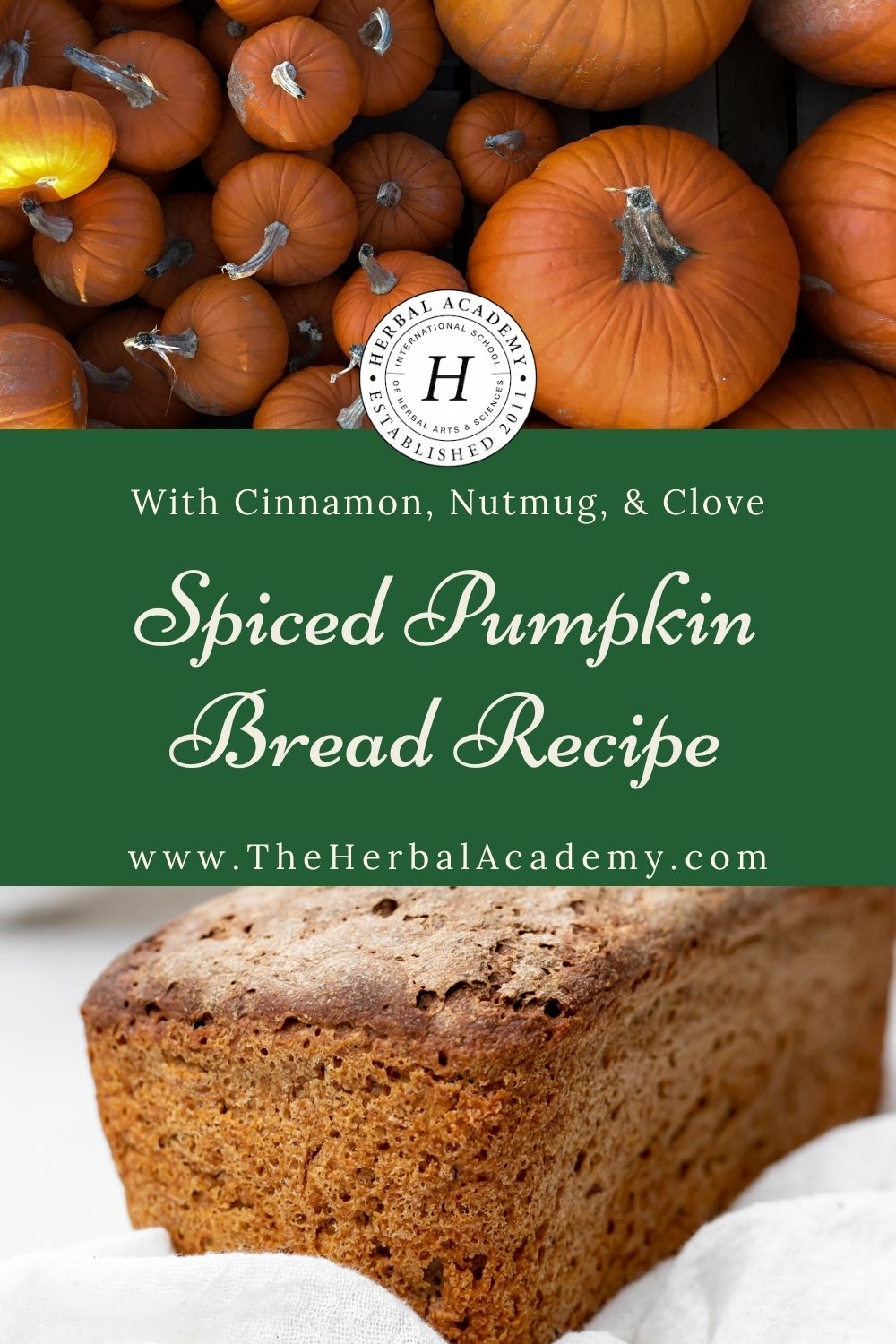 REFERENCES:
Hendel, A. (2017). 10 spices and their benefits [Online article]. Retrieved from https://www.healthcentral.com/slideshow/spices-with-benefits
Johnson, J. (2017). 12 herbal Thanksgiving dinner recipes for this year's celebrations [Blog post]. Retrieved from https://theherbalacademy.com/12-herbal-thanksgiving-dinner-recipes/
Newman, T. (2017). What is beta carotene? What are the benefits? [Online article] Retrieved from https://www.medicalnewstoday.com/articles/252758#what_is_carotene
Raman, R. (2018). 9 impressive health benefits of pumpkin [Online article]. Retrieved from https://www.healthline.com/nutrition/pumpkin