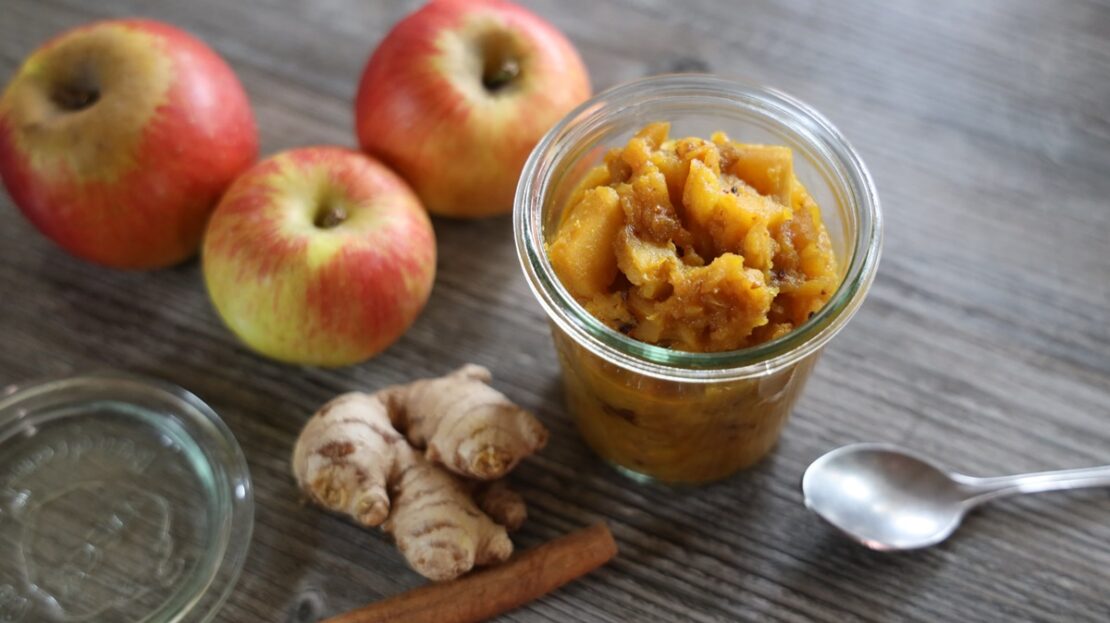 Easy Cinnamon Homemade Applesauce
A perennial favorite among children, homemade applesauce is simple to make. Adding cinnamon (Cinnamomum verum) provides a nutrient-rich warmth that's sure to help your batch taste and smell like harvest time. This is an easy homemade applesauce recipe that is a great opportunity to get the kids in the kitchen. Children are always more willing to eat healthily when they create the food. And if making it is also fun? It's a total win-win.
And let's not forget all the wonderful nutritious benefits of homemade applesauce. The wholesome nutrients in apples include beta-carotene, vitamins C and B, calcium, polyphenols, and pectin (Mars, 2004). By keeping the peel on the apple in this recipe, you not only save some elbow grease, but the peel is where many of those healthy polyphenols live. Polyphenols are nature's antioxidants (Kschonsek et al., 2018) and the pectin is right under the skin (Justis, 2015). Let the apple peel become a normal part of your homemade applesauce recipes.
Easy Cinnamon Applesauce
Choose whatever apples you most prefer for this easy homemade applesauce. Go apple picking with the kiddos to make this an all-day event. This is a recipe without exact measurements as everything depends on what you have on hand and how much you want for now and how much you want to prepare for later.
Ingredients
Apples
Water
Ground cinnamon (Cinnamomum verum)
(Optional) allspice (Pimenta dioica) berries, ginger (Zingiber officinale) rhizome, cardamom (Elettaria cardamomum) seeds, clove (Syzygium aromaticum) flower buds, or nutmeg (Myristica fragrans) seeds
Directions
Wash and roughly chop the apples, removing any seeds.
Place the apples in a pot and just cover with water.
Cover and simmer over low heat until the apples become soft.
Add cinnamon to taste along with any other spices that you desire.
Use a potato masher or immersion blender to blend the applesauce.
In Closing,
Homemade applesauce with cinnamon and spices tastes great alone or on your favorite oatmeal. Consider making extra to freeze for after-school snacks.
For more harvest time apple recipes, check out:
Harvest Time Apple Recipes
Healthy Caramel Apples
Herbal Apple Cider Recipe with Cinnamon, Chamomile, and Astragalus
French Apple Cinnamon Tea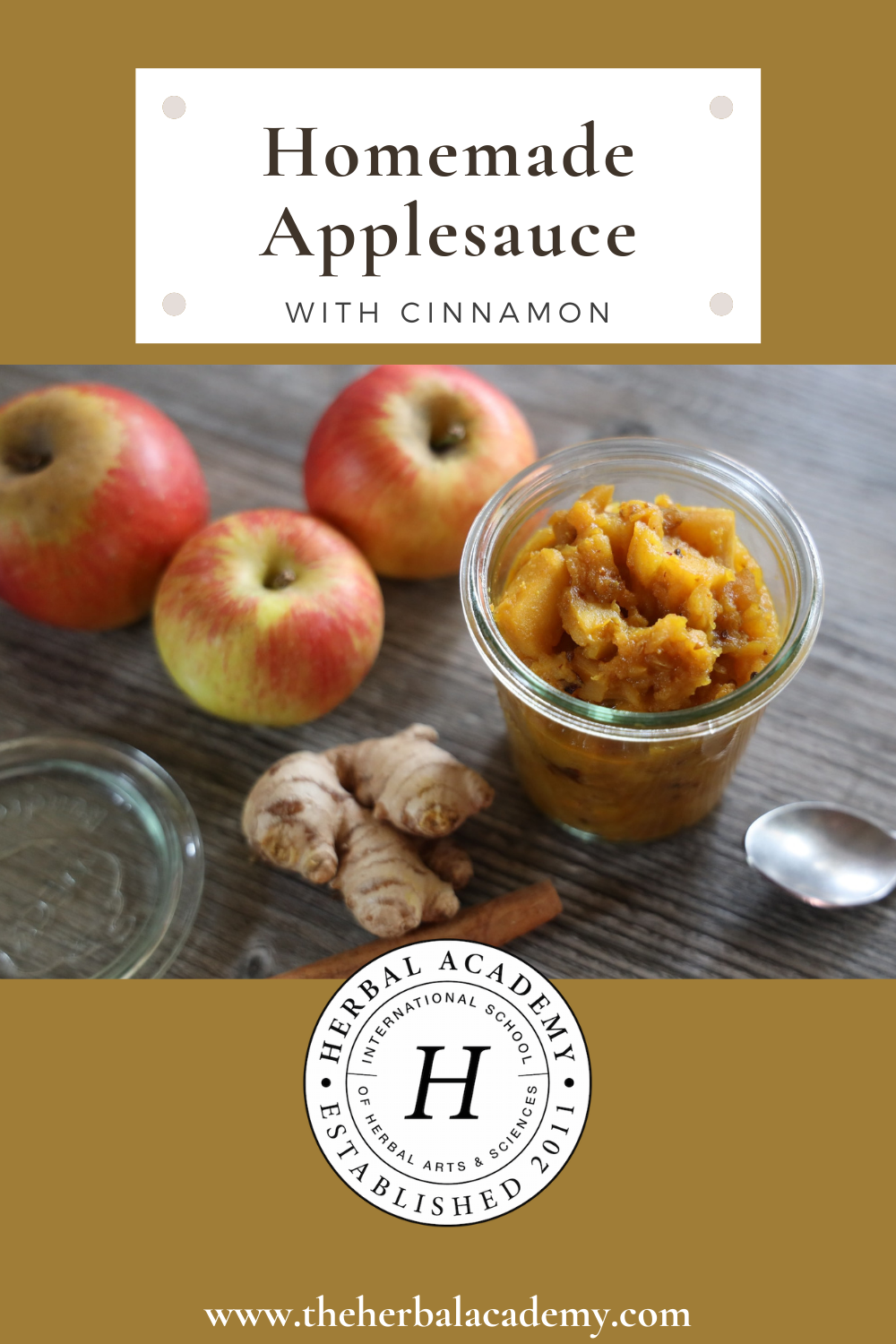 REFERENCES
Brazier, Y. (2020). What are the Health Benefits of Cinnamon? [Online article]. Retrieved from https://www.medicalnewstoday.com/articles/266069
Justis, A. (2015). Harvest Time Apple Recipes [Blog post]. Retrieved from https://theherbalacademy.com/harvest-time-apple-recipes/
Kschonsek, J., Wolfram, T., Stockl, A., & Bohm,. V. Polyphenolic Compounds Analysis of Old and New Apple Cultivars and Contribution of Polyphenolic Profile to the In Vitro Antioxidant Capacity. Institute of Nutrition, Friedrich Schiller University. Antioxidants 2018, 7(1), 20; https://doi.org/10.3390/antiox7010020
Mars, B. (2004).Rawsome. Laguna Beach, CA: Basic Health Publications.