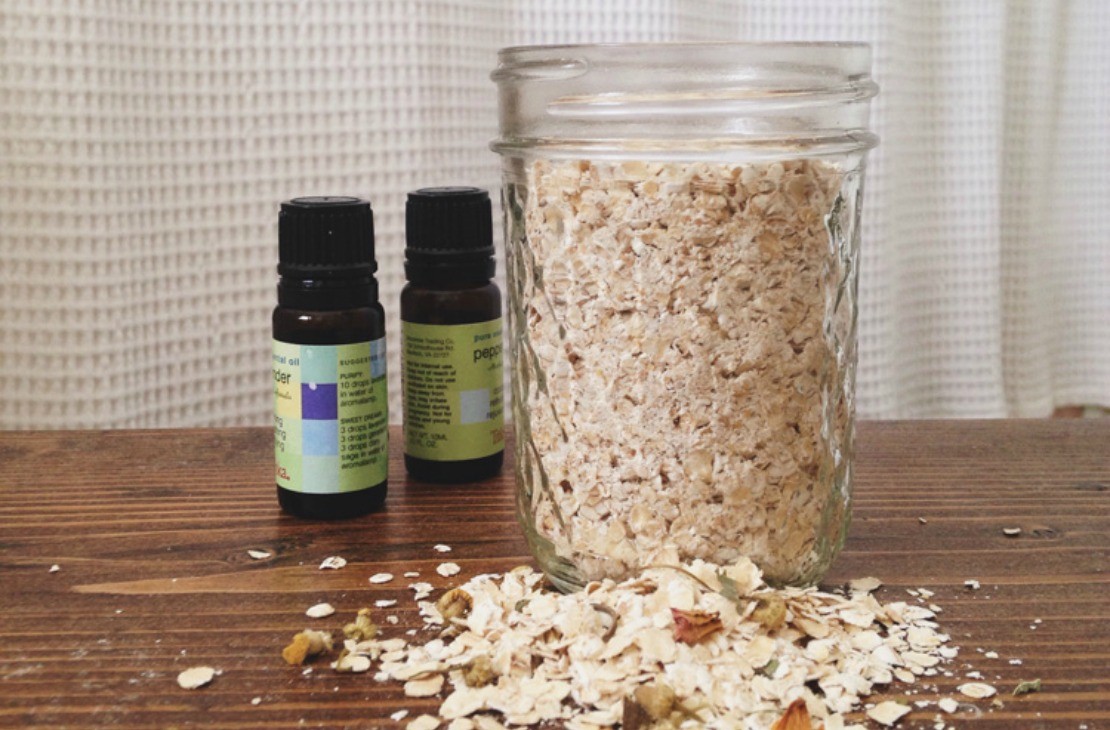 Soothing Oatmeal Bath Recipe
My son and I suffer from eczema, and during the coldest parts of winter our eczema tends to flare up more often than usual. It can get pretty itchy and all I want is some relief! During these times, I love to make us a soothing oatmeal bath. It's super simple to make, and you're likely to have most of the ingredients on hand when you need them.
Oatmeal Baths Soothe Many Skin Conditions
Oatmeal is not just great for breakfast in the morning, it's also really great for soothing all sorts of irritated and/or itchy skin issues. Oats are naturally hydrating to the skin and release milky emollients that can soothe the itchiest of problems. Oatmeal baths are great for sensitive skin as well as:
eczema and psoriasis
boils, burns, and blisters
sunburns
chicken pox and measles
bug bites, poison ivy/oak/sumac

A Soothing Oatmeal Bath Recipe
Oatmeal is a natural cleanser to the skin, there is no need to wash with soap following this bath. In fact, some skin conditions such as eczema and psoriasis do better if you cleanse with non-soap cleansers such as this bath.
Soothing Oatmeal Bath
Ingredients
¾ cup oats
½ cup baking soda
¼ cup coconut milk powder (or other milk powder of your choice)
10 drops each lavender and chamomile essential oil (optional – adds extra soothing and skin-healing benefits and makes your bath smell nice!)
Directions
In a blender or food processor, combine oats, baking soda, and milk powder. Blend until oats are powdered and everything is blended together.
Add essential oil drops and pulse your food processor a few times to mix them in.
Store in a mason jar, in a cool dry location when not in use.
To Use: Run bath water at full force and sprinkle ¼ cup of oatmeal bath mixure underneath running bath water. Stir any oatmeal that might settle at the bottom into the bath. Soak in the oatmeal bath for at least 20 minutes, and more if desired!
To heal dry skin, do not wipe your skin dry when getting out of the tub, PAT it dry instead. Follow with a healing body butter to lock in the moisture and further heal dry skin.
Read more about oat medicine here!
This post was written by The Hippy Homemaker, Christina, who loves to share what she's learning about green and eco-friendly living, natural health, aromatherapy, herbalism and more!