How To Identify & Wildcraft Plants Outside Your Front Door
As the sun spends more time in the sky and the weather begins to warm, fresh green shoots emerge from the earth, buds form on tree branches, and blossoms burst forth in an array of vivid color. Spring has arrived, and with it, an abundance of nourishing plants that are useful to the earth as well as our bodies.
How amazing is it to have a wide variety of plants right outside your door to help you start your year off on a healthy note.
Many people walk right past these plants, oblivious to the help they have to offer. Others are aware of the benefits these plants offer but feel inadequate to utilize these plant allies on their own. Plants, roots, berries, flowers, bark, and other plant matter is all around us, yet oftentimes, we lack the knowledge and skills required to identify and forage these resources. Wouldn't it be nice if there was a convenient way to grow your confidence and skill set in the world of botany and wildcrafting?
Thankfully, we have just the thing for you.
Introducing Herbal Academy's Botany & Wildcrafting Short Course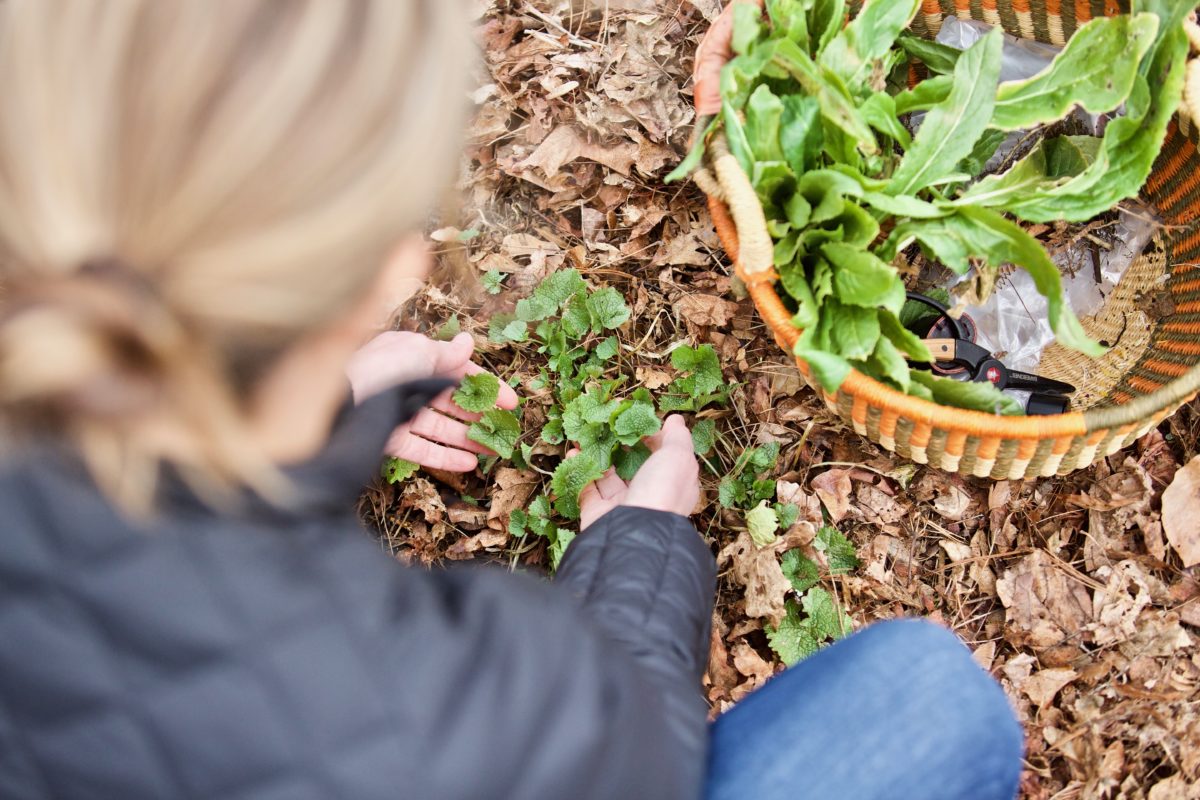 You asked, and we answered. Our newest Short Course on Botany & Wildcrafting is here and available at a discount when you pre-register for the course between April 17th and May 6th. Class begins on May 7th!
This course is designed by Herbal Academy educators for introductory to intermediate level herbalists and wildcrafters who want to become more confident at identifying common wild edibles, herbs, and at-risk plants, as well as gain a good understanding of plant ecology and how wild-harvesting can impact this ecology.
"Botany is the doorway to understanding plants on a deeper level." – Herbal Academy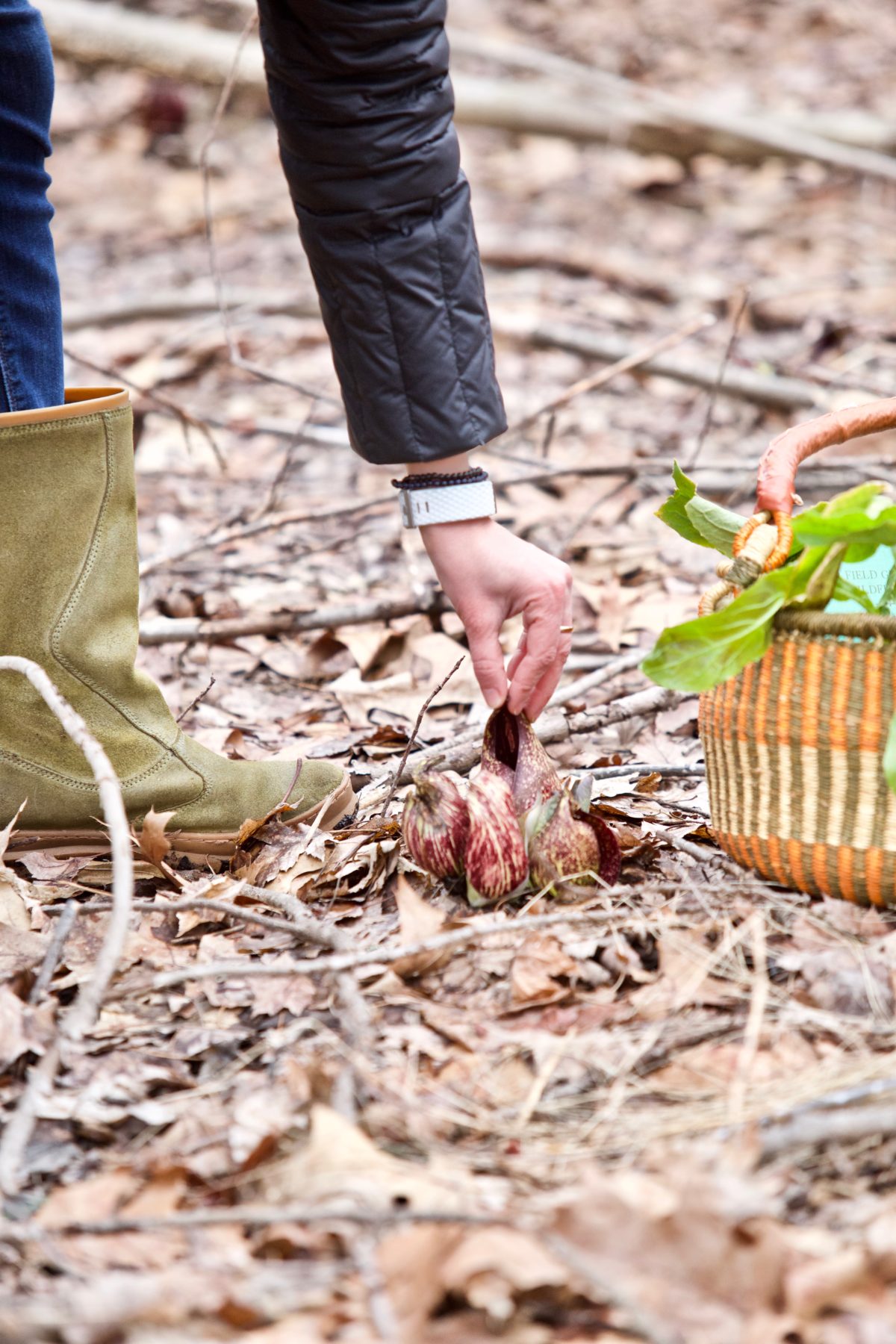 This course is comprised of three units that will provide you with an introduction to plant biology and ecology, help strengthen your plant identification skills, and help you understand and practice wildcrafting ethics and techniques. Once you start your course, you will have access to the online course materials for one year.
You can expect to receive content-rich lessons in a variety of formats from text to audio to video to tutorials and printables (transcripts are available), all designed to keep your interest and cater to different learning styles. All lessons can be downloaded as PDF files.
All students are invited to join our private #MyHerbalStudies Facebook group where they can engage with fellow students and Herbal Academy educators. Students will also receive access to exclusive discounts from herbal partners to help you save money on herbs and supplies.
Learn more about our Botany & Wildcrafting Course here.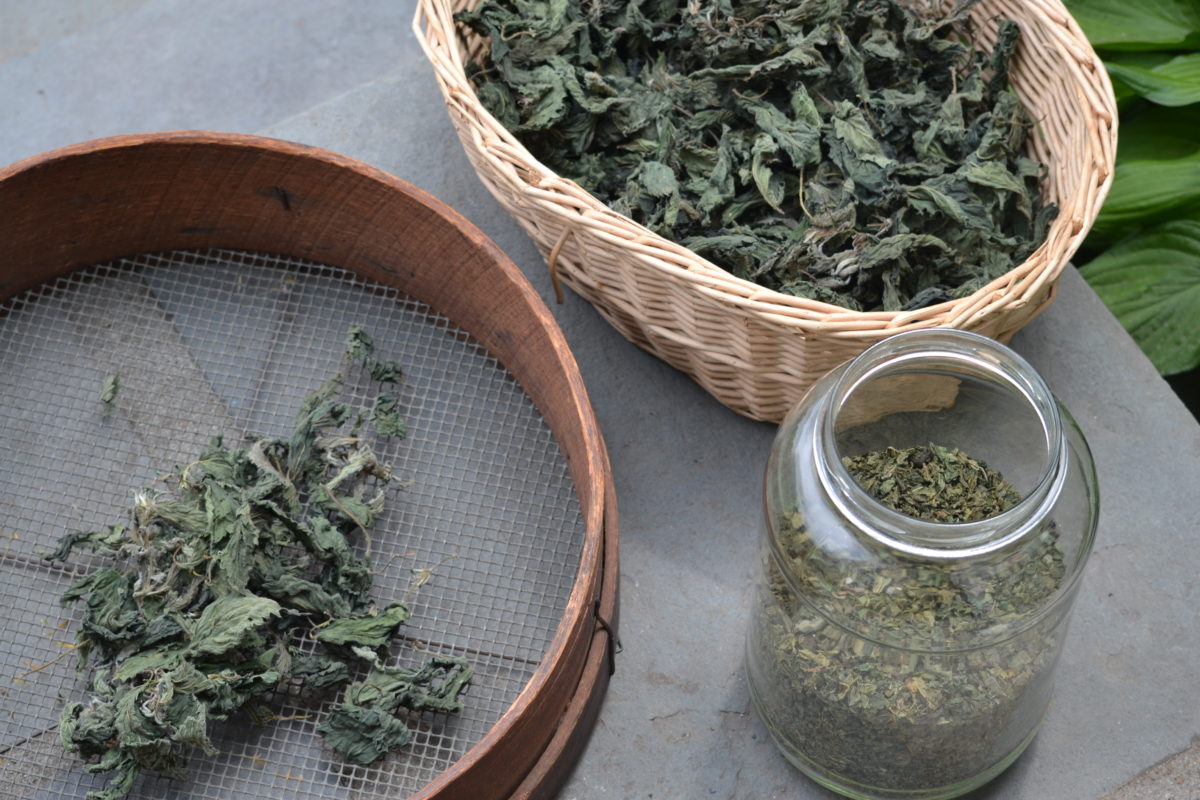 While there are many ways to learn about plants — whether you are foraging for wild dandelion greens, reading a plant identification book, or experiencing herbs directly through using them — this Short Course pulls all of these learning experiences together into one nice, neat little package for you.
By the time you complete this course, you will be able to:
Identify all the parts of a plant,

Use a dichotomous key to identify new plants,

Decipher differences between the leaves, flowers, and fruits of various plant species,

Decode plant patterns and use these patterns to gain insight into plant relationships and herbal and edible uses of these plants,

Know how and when to use a plant's binomial name,

Safely wild harvest and use at least 25 commonly found wild edibles and herbs,

Dry plants in a way that maintains their vitality, aroma, color, and flavor,

Understand the relationships that exist between plants and other organisms in the environment,

Get to know plants on a deeper level through keying, drawing, coloring, and organoleptic identification,

Create your very own herbarium of pressed plant specimens, and

Look at nature through an entirely new lens.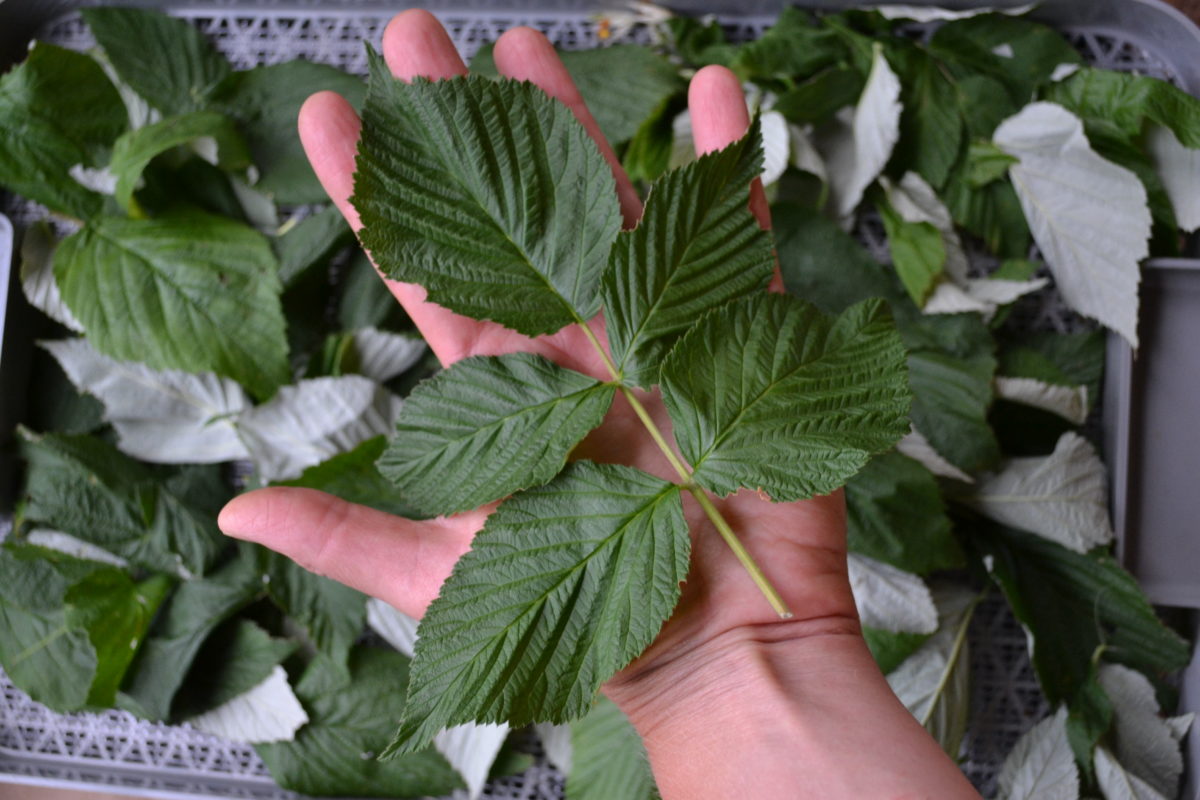 The Botany & Wildcrafting Short Course is open for pre-registration today, April 17th through May 6th at a discounted price of $149. Class begins on May 7th, and the price will increase to $179.
If you want to learn how to identify, harvest, preserve the herbs around you, don't put it off any longer. Join us in the Botany & Wildcrafting course today!
Plus A Botanical Illustrations Workbook, Too!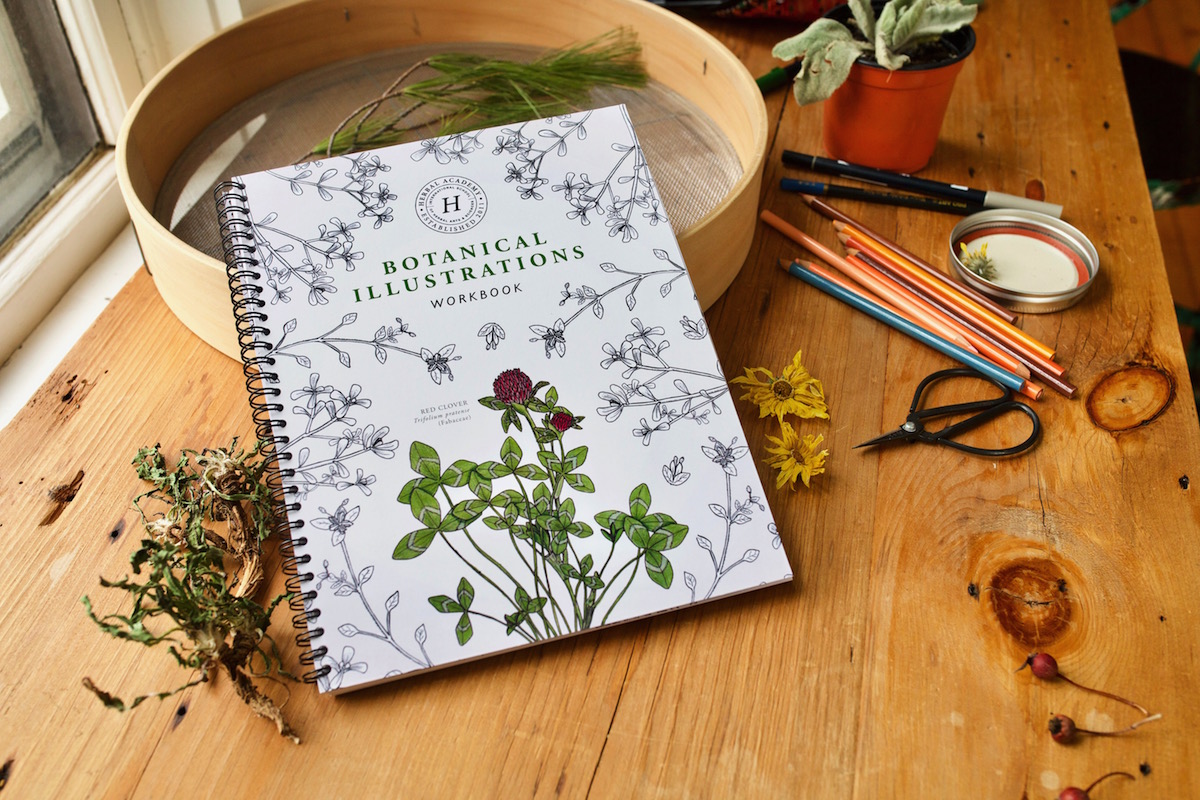 As a way to take your botany studies to the next level (and make it even more fun), we've enlisted herbalist, illustrator, and creator of Herbal Roots Zine, Kristine Brown, RH(AHG), to capture 25 fun-to-forage plants that commonly occur in the United States in botanically accurate illustrations all compiled in our Botanical Illustrations Workbook companion product. These illustrations are designed for you to observe and familiarize yourself with the unique botanical features of each plant, sharpen your identification skills, and serve as a resource when you're identifying a plant in the field.
The Botanical Illustrations Workbook includes 25 botanically accurate illustrations, along with summary monographs to complete your learning experience, and blank pages for additional sketches and note-taking!
So What Do You Say?
The green world awaits!
"Chances are, you have some pretty tasty and useful plants growing within walking distance of your home, even if you live in a city or desert. If you're not yet familiar with your green neighbors, start by walking on the same street, path, or trail every day, learning the plants that grow there. As you become familiar with the green places and plants in the area that you live, a whole world will open up to you. Feeling the earth under your feet and knowing which plants will nourish and feed you is empowering and liberating—you become aware of your place in the ecosystem and on the land." – Unit 3, Lesson 3: Common Wild Herbs and Edibles, of the Botany & Wildcrafting Short Course
Are you ready to learn how to identify and wildcraft herbs this year? If so, join us for our Botany & Wildcrafting Short Course. Save $50 when you pre-register for $149 until May 6th, and we'll see you in class on May 7th!