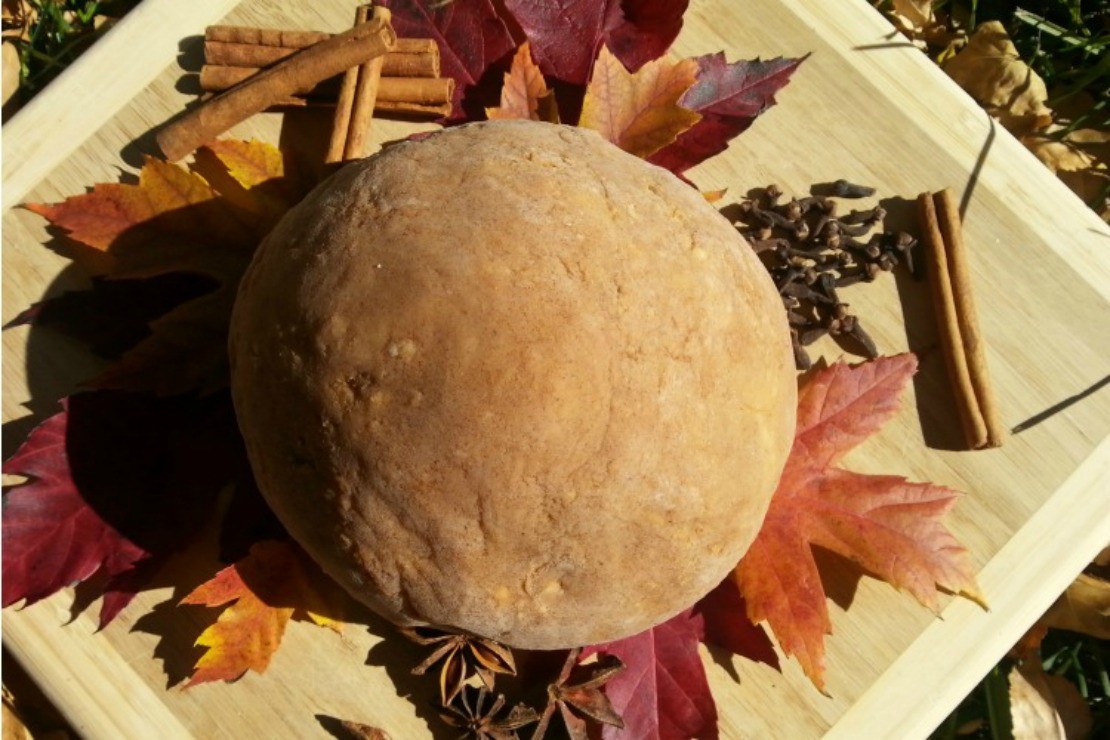 Homemade Pumpkin Playdough With Sweet Spices
A big warm batch of freshly homemade spiced pumpkin playdough is perfect for playtime on an autumn day. The warmth of the playdough combined with sweet spices like cinnamon and cardamom creates a lovely aromatic experience. Plus this recipe offers color from herbs and spices, no food coloring here! Be sure to provide cinnamon sticks, anise stars, and whole cloves to further enhance play.
I love to make playdough with preschoolers and young elementary aged children. Adding herbs to playdough offers a wonderful hands-on way to introduce and familiarize young children with herbs. This spiced pumpkin playdough is no exception! It smells fantastic and inspires the imagination!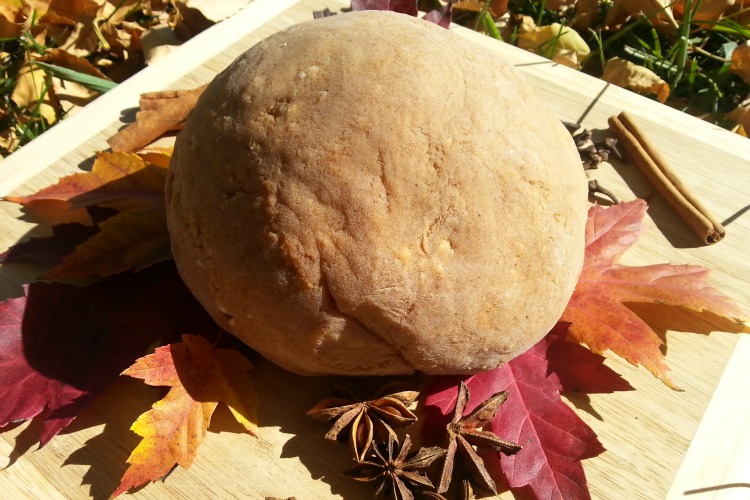 Pumpkin Playdough With Sweet Herbs
Adapted from Mama Rosemary
Be sure to have to invite the kiddos join you in the kitchen to help with all the measuring and stirring!
Ingredients
2 cup flour or make it gluten-free by substituting 1 cup each rice flour and cornstarch
1 cup salt
3 teaspoons cream of tartar
2 tablespoons oil such as coconut, olive oil, or even shea butter
2 tablespoons molasses
2 teaspoons vanilla
2 cup of strongly brewed rooibos tea which creates a light orange color
Ground spices such as cinnamon, cloves, nutmeg, allspice, ginger, and cardamom
Directions
Mix all the dry ingredients together in a pan, not including the spices.
Add the wet ingredients and stir well.
Cook over medium low heat, stirring frequently until a soft dough forms that is not sticky to the touch.
Let cool to warm before playing.
Offer your child a selection of ground spices to mix into the dough during play by sprinkling a little of each spice directly on their play doh or on the table. They can use the spices to decorate and also enjoy kneading the spices into the dough.
Provide little cookie cutters so your child can cut out pumpkin shapes from the playdough.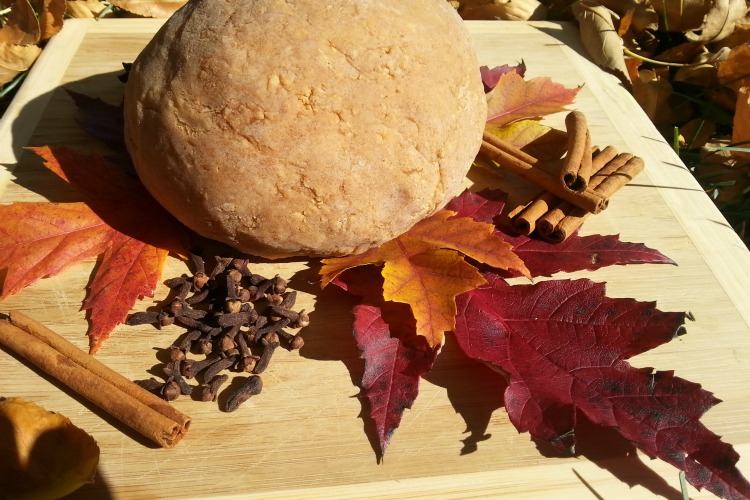 Did you enjoy this? Find more Autumn inspiration here: