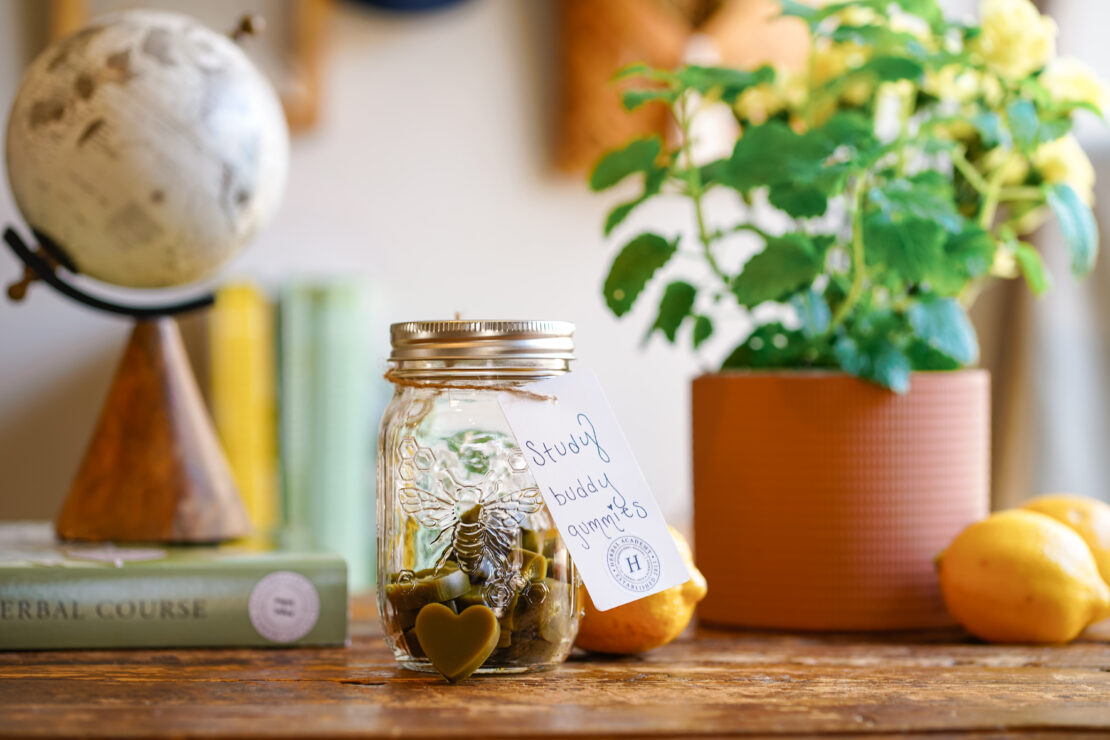 Matcha-Lemon Balm Homemade Gummies for Back-to-School
Whether you are an educator, a student, or a parent of students, sometimes it's helpful to have a little herbal support to transition from summer mode into back-to-school season! While we may let our brains go on vacation over the leisurely summer months, the start of August reminds us that fall (and school, for some) is right around the corner.
If you're looking for a fun herbal preparation to gear up your brain for new learning, the below vegan matcha-lemon balm homemade gummy recipe is for you! It's the ideal treat to enjoy as a gentle memory and energy boost for this season's studying needs. 
Homemade Gummies Ingredients
These energizing chews rely on two favorite study herbs, matcha green tea (Camellia sinensis) and lemon balm (Melissa officinalis). Both of these botanical ingredients have brain-supporting properties that make them excellent choices to aid in increasing cognitive function for study time.
A vegan alternative to traditional gummies, these sweet-tart treats use agar agar as a thickener in place of gelatin, giving them somewhat of a jelly candy consistency instead of the classic gummy texture. The more agar agar used, the firmer the final product will be, so it may be worth experimenting with adding slightly more of this ingredient if you would like a denser chew.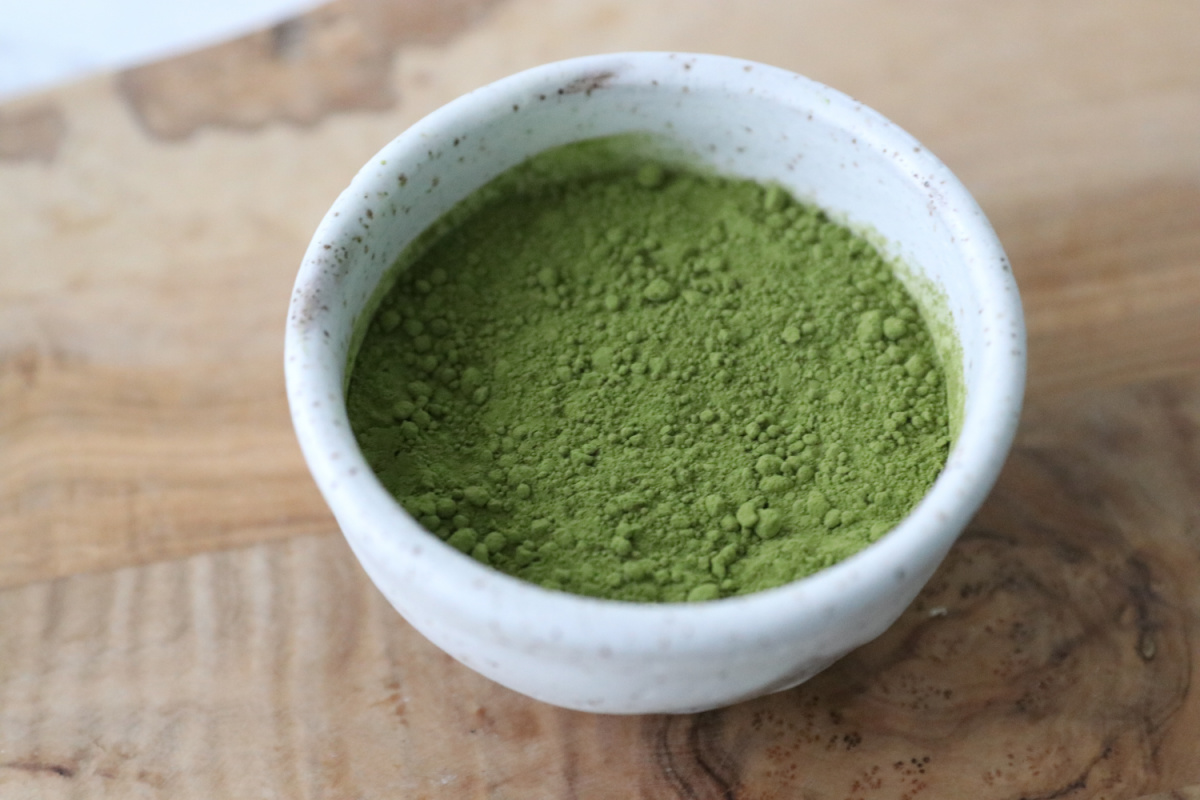 Matcha (
Camellia sinensis
)
Matcha, or powdered Japanese green tea, is a mild-tasting, lightly sweet botanical with many wellness benefits. Matcha is grown in the shade, which helps increase the availability of beneficial compounds, including chlorophyll, caffeine, and L-theanine (Kochman et al., 2020). 
Matcha has long been regarded for its ability to help with clarity of mind, focus, and guarding against neurodegenerative disorders. Though it has a high caffeine content compared to other forms of tea, matcha's L-theanine content may lessen any negative effects of caffeine consumption while promoting stress support (Dodd et al., 2015). These benefits, along with matcha's antioxidant and anti-inflammatory properties, make this tea a wonderful addition to a daily routine.
Note: caffeine in any amount is not recommended for children under age 12.
For more about matcha's benefits and another energizing matcha recipe, see our post: Nourishing Matcha Recipe with Lion's Mane 

Lemon Balm (
Melissa officinalis
) 
A gentle plant with a wide variety of uses in herbalism, lemon balm is a supportive all around ally for nourishing the nervous system, aiding digestive upset, balancing mood, and uplifting the spirit. 
Ideal for both adults and children, this botanical has a steadying quality, lending its properties to help in times of restlessness, anxiety, and overwhelm. Human clinical studies show lemon balm extracts had a calming effect and also showed an increase in cognitive performance at some doses (Kennedy et al., 2003; Scholey et al., 2014). 
To learn more about lemon balm, see our post: Lemon Balm: The Immortal Life of Bees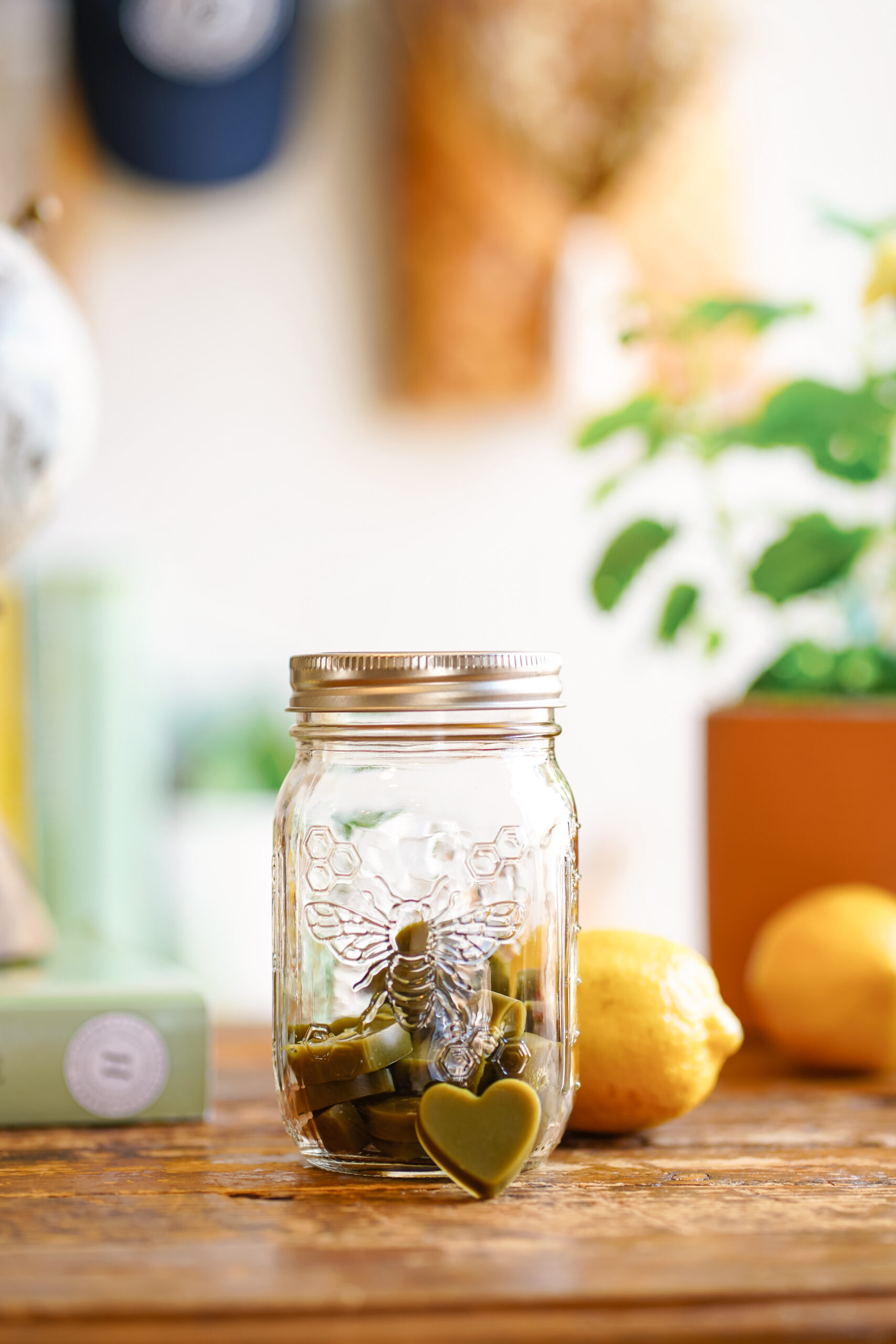 Matcha-Lemon Balm Homemade Gummies
These tart homemade gummies are delicious treats that can be regularly enjoyed for an uplifting mental boost. They are best taken in the morning or before any brain-intensive work to help with focus, energy, and memory throughout the day. Use gummy bear molds, a small ice tray, or a shallow container to set! 
Ingredients
¾ cup + 1 tablespoon water
3 tablespoons lemon juice
3-4 tablespoons lemon balm syrup (adjust according to your taste, recipe below)
2 teaspoons matcha powder
1 tablespoon agar agar powder (not flakes)
½ cup organic cane sugar
½ cup water
2 tablespoons dried lemon balm leaf
Directions
Syrup Directions
Combine sugar and water in a saucepan, and heat over low heat, stirring until sugar is completely dissolved.
Add lemon balm to the liquid, stirring until plant material is dispersed. Remove from heat.
Cover the saucepan with a lid and steep for 10 minutes.
Strain the mixture through a fine-mesh sieve into a clean jar and allow to cool.
Gummy Directions
Add water, lemon juice, lemon balm syrup, and matcha powder to a blender and pulse for a few minutes.
Pour mixture into a small saucepan and bring to a gentle simmer over medium heat.
Add agar agar and whisk continuously for 2-3 minutes until mixture reaches a low boil. Remove from the heat and let the mixture cool for 5 minutes.
Using a pipette, transfer the liquid to gummy molds or a silicone ice tray.
Place mold or ice tray in the fridge and allow chews to harden for 15-20 minutes,
Once chews are hardened, pop out of molds and into a container. 
Storage: Store chews in an airtight container for up to 1 week in the fridge.
How to use:
Adults: Enjoy up to three gummies per day, depending on caffeine tolerance.
Kids over 12: One gummy a day as needed for an energy and focus boost.
Notes: If you don't have a mold, a shallow container will do the trick. Once the mixture has firmed, slice the block into bite-sized cubes to use. 
For more recipes along this line, download our FREE 11 Herbal Recipes for Memory and Focus ebook!
In Closing,
As you ready yourself for back-to-school season, whip up a batch of these easy homemade gummies to give your brain some herbal love! Students and teachers alike know that learning is a lifelong process, and it's made better with gentle (and delicious) recipes to help along the way.
If you are eager to take the first or next step in your herbal learning, be sure to explore Herbal Academy's expansive course catalog of online herbal programs to support your botanical education this season!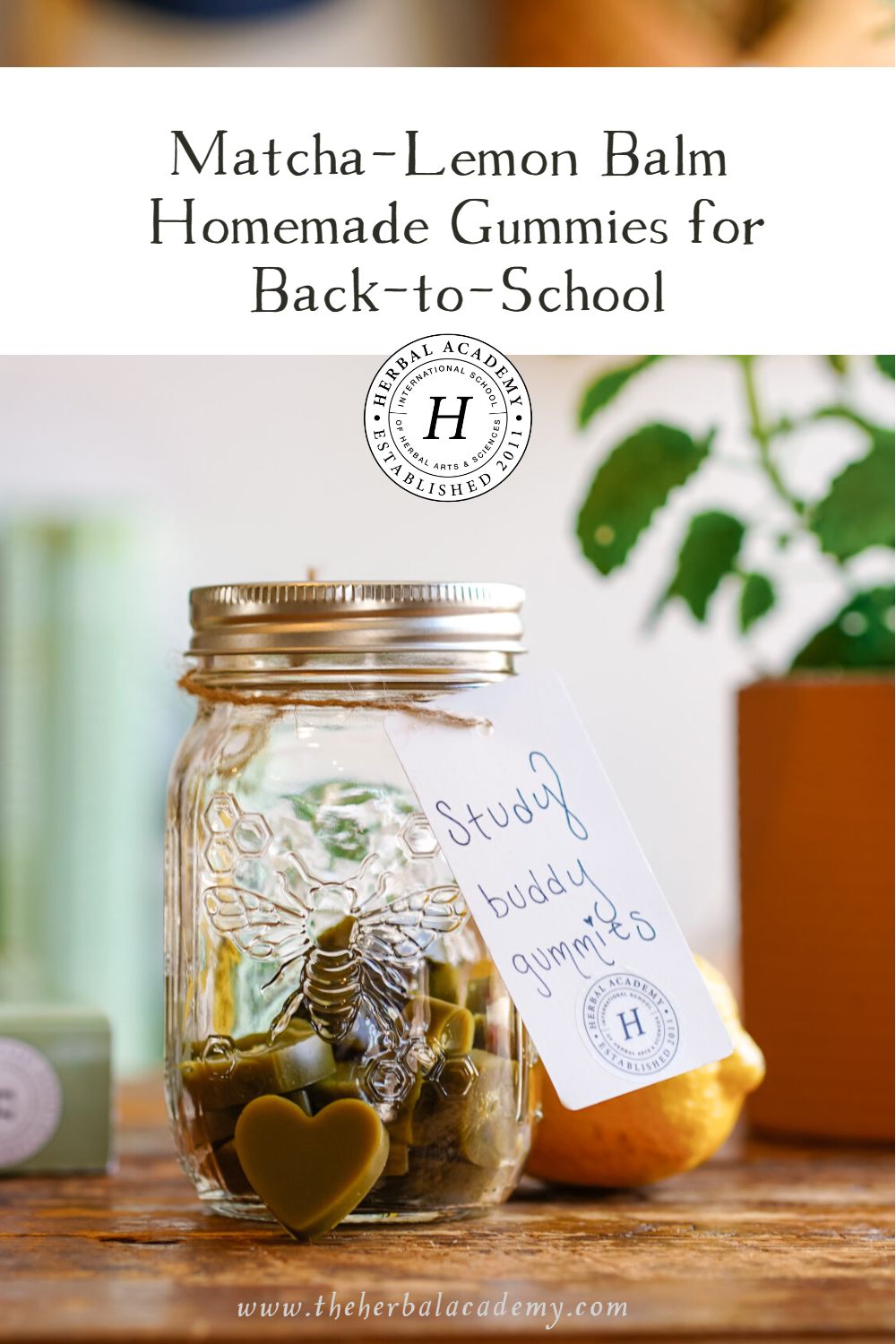 REFERENCES
Dodd, F.L., Kennedy, D.O., Riby, L.M., & Haskell-Ramsay, C.F. (2015). A double-blind, placebo-controlled study evaluating the effects of caffeine and L-theanine both alone and in combination on cerebral blood flow, cognition, and mood. Psychopharmacology, 232(14), 2563–2576. https://doi.org/10.1007/s00213-015-3895-0
Kennedy, D., Wake, G., Savelev, S., Tildesley, N.T.J., Perry, E.K, Wesnes, K.A., & Scholey, A.B. (2003). Modulation of mood and cognitive performance following acute administration of single doses of Melissa officinalis (lemon balm) with human CNS nicotinic and muscarinic receptor-binding properties. Neuropsychopharmacology, 28, 1871–1881. https://doi.org/10.1038/sj.npp.1300230 
Kochman, J., Jakubczyk, K., Antoniewicz, J., Mruk, H., & Janda, K. (2020). Health benefits and chemical composition of matcha green tea: A review. Molecules (Basel, Switzerland), 26(1), 85. https://doi.org/10.3390/molecules26010085 
Scholey, A., Gibbs, A., Neale, C., Perry, N., Ossoukhova, A., Bilog, V., … Buchwald-Werner, S. (2014). Anti-stress effects of lemon balm-containing foods. Nutrients, 6(11), 4805-4821. https://doi.org/10.3390/nu6114805