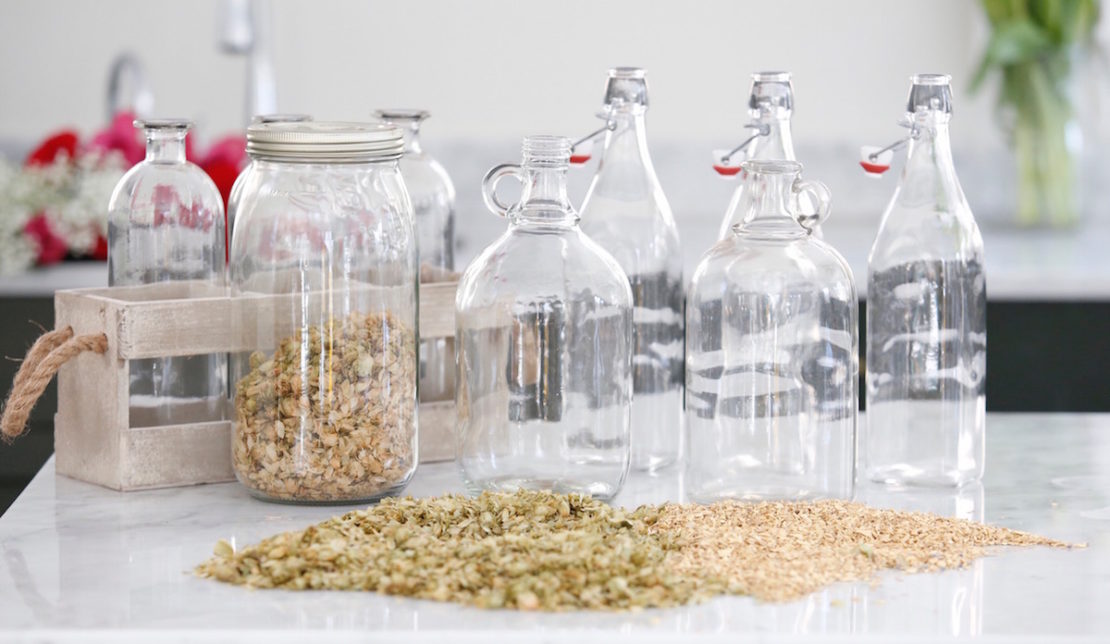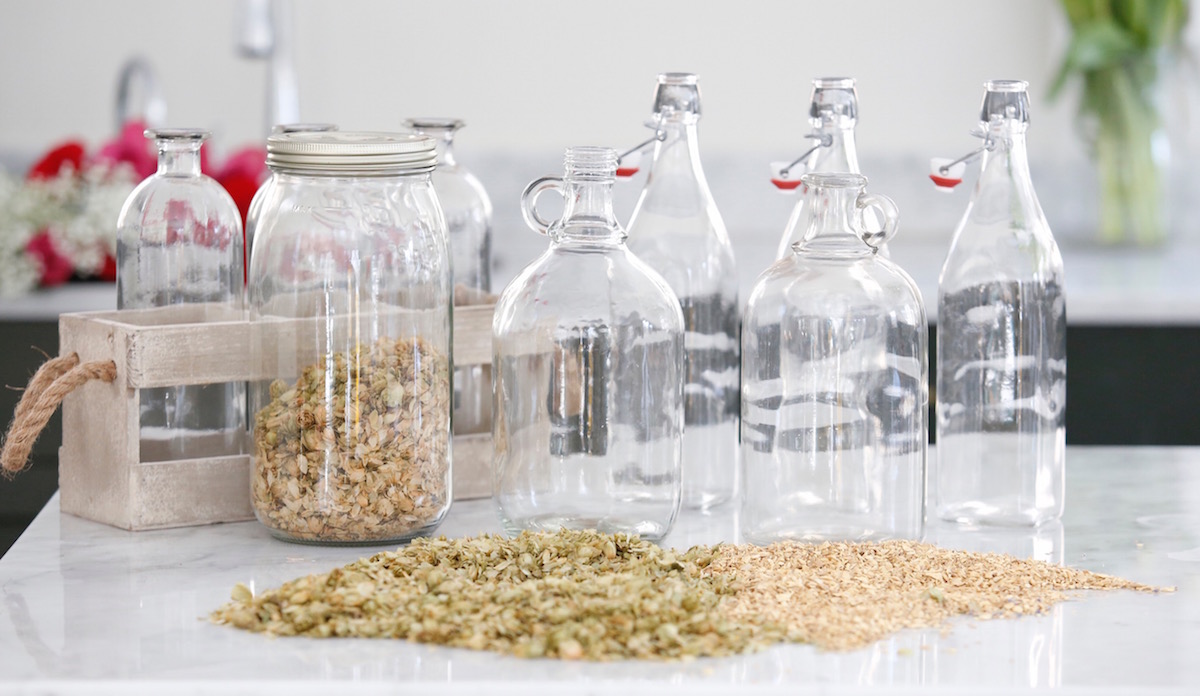 11 Ways to Save Money on Herbal Supplies
As your herbal studies gain momentum, we know how tempting it can be to purchase brand-new herbal supplies: herbs, books, materials, and equipment to bring your recipes and projects to life. Like any craft, there are baskets upon baskets of fun, exciting tools that you'll want and need as you stock your herbal supply cabinet, including strainers, jars, labels, teapots, tincture bottles, oils, herbs, and more. 
Here at the Herbal Academy, we truly believe that herbal education should be both affordable and accessible. Our online courses make it more convenient to study herbalism no matter your schedule or location, which goes a long way toward accessibility, but what about the cost of supplies?
We've partnered with a number of online herb suppliers and stores to extend discounts to our students, and we also offer significant sales via our Goods Shop each season, where we offer herbal supplies like labels, notebooks, aprons, totes, supply kits, and more. 
Beyond our herbal courses and The Herbarium membership offerings here at the Herbal Academy, there are many ways to think outside the box and creatively source your herbal supplies to save money and reduce waste!
11 Ways to Save Money on Herbal Supplies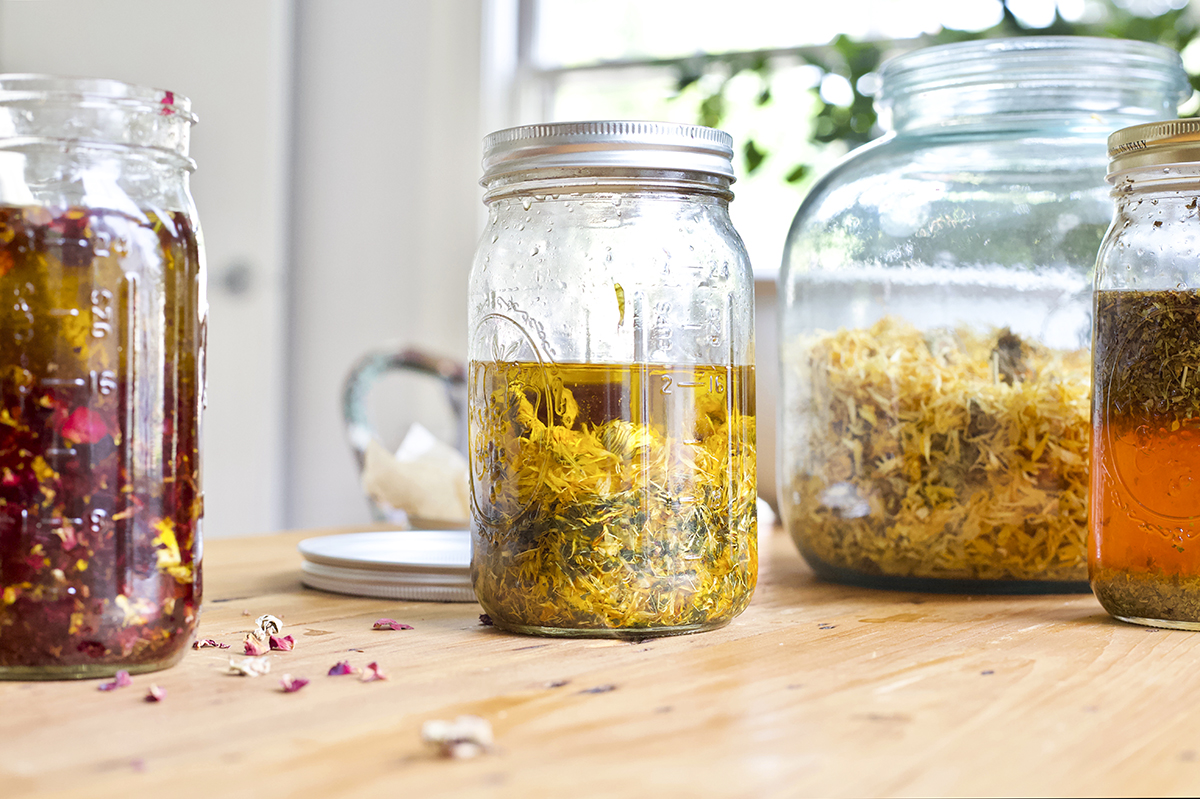 Recycle and Reuse 
Herbalists use a lot of glass jars, primarily to store our herbs and homemade tinctures, oils, vinegars, and creams. Start saving glass jars from pickles, olives, jams, etc. to repurpose for your herbal supply cabinet. Make sure to sanitize and dry your jars and lids very well before using them. 
Shop at Thrift Stores
You'd be amazed at how many thrift and antique stores carry supplies that herbalists need, including glass canning jars, vintage teapots and cups, storage vessels, sifters/sieves, harvesting baskets, plant pots, and even herb-drying racks. Just make sure to thoroughly sanitize any supplies that may need it before using them. 
Explore Facebook Marketplace
Facebook marketplace is a fabulous resource for purchasing gently used supplies from nearby community members. As a bonus, you may meet other like-minded herbalists in your community! Just make sure to follow safety guidelines when connecting with strangers and to meet in a well-lit, public place.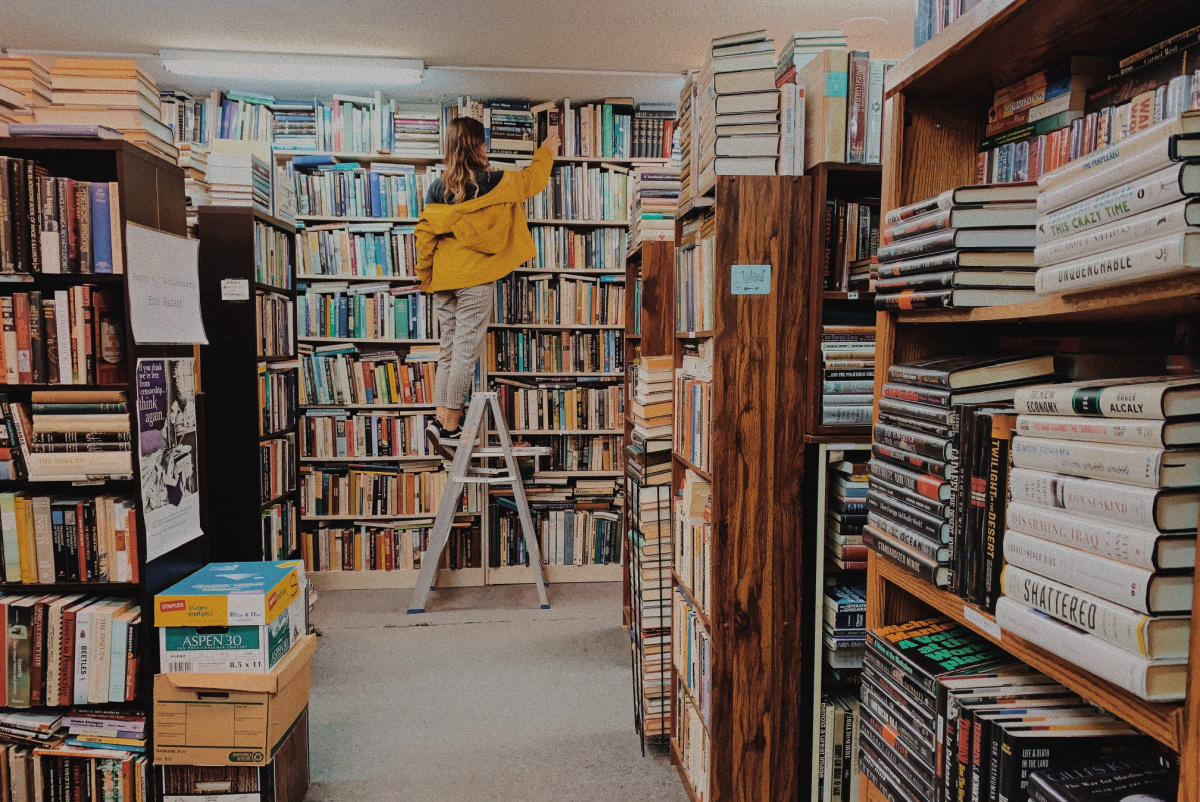 Visit Used Bookstores & Libraries
Herbal reference books are a fantastic resource to have on hand, but they can be expensive. Visit your community library or local used bookstores to see what you can borrow or purchase second hand. You never know what treasures you'll find! If you prefer shopping online, buying used through Amazon, Ebay, or Thrift Books can help you save.
(If you're looking for some herbal books to add to your herbal library, we have a list of 101 of our favorites in our blog post, 101 Herbal Books To Build Your Herbal Library. We also compile reviews of many of our favorites in our Herbal Bookshelf!)
Read Free Books Online
A few classic, old-time herbals are available online in their entirety for free, including the classic A Modern Herbal by Maude Grieves. Learn more in our blog post 3 Old-Timey Herb Books You Can Read Online.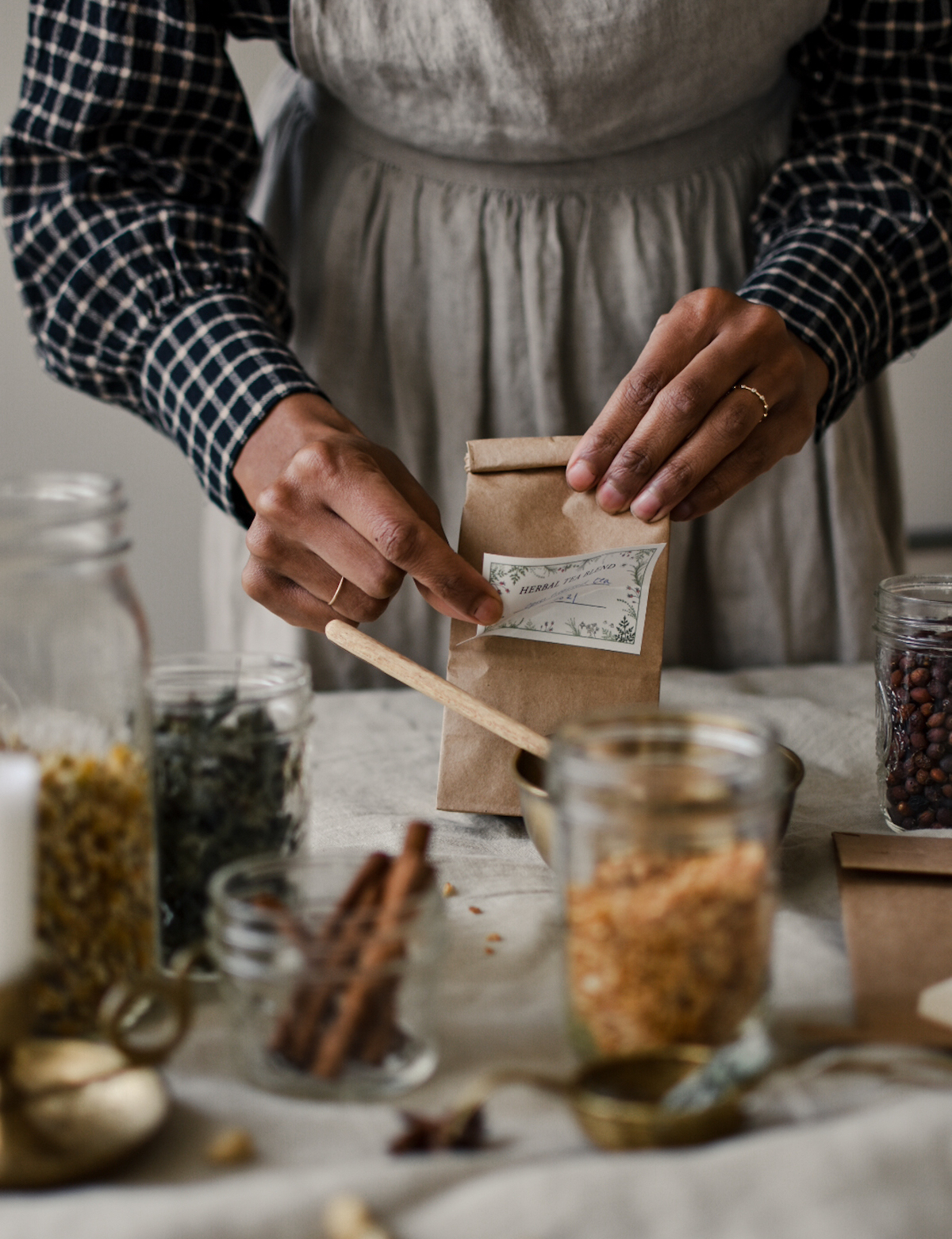 Buy Ingredients in Bulk
Buying in bulk is nearly always more affordable, plus it cuts back on the packing supplies and higher shipping costs that you would acquire with multiple smaller online orders. If you don't need a bulk amount, then consider splitting a purchase with a few local herbalists. You can all share the shipping costs and divvy out the supplies accordingly. 
Share Equipment
If you're considering investing in equipment that you won't need to use every day—like a tincture press or high-end dehydrator—then you may want to see whether a few other local herbalists would want to go in on one with you. You could all split the cost and take turns using the equipment when needed. 
Learn How to Forage
If you're fortunate enough to live somewhere with a yard or with access to clean, wild spaces, then learning how to forage is a fantastic way to save money on your herbs and forge a deeper relationship with the plants around you. If you're not sure where to get started, then check out The Foraging Course or inquire locally to see whether any local herbalists host free community plant walks! 
Grow Your Own Herbs
Whether you have a tiny windowsill or a giant backyard, you can most likely grow at least a few of your own herbs. For pots, culinary herbs like basil, peppermint, lemon balm, and rosemary often do well. For a backyard, your possibilities are endless and you can easily save hundreds of dollars per year by growing your own herbs. Learn more in our blog post, 7 Best Plants for a Beginner's Herb Garden.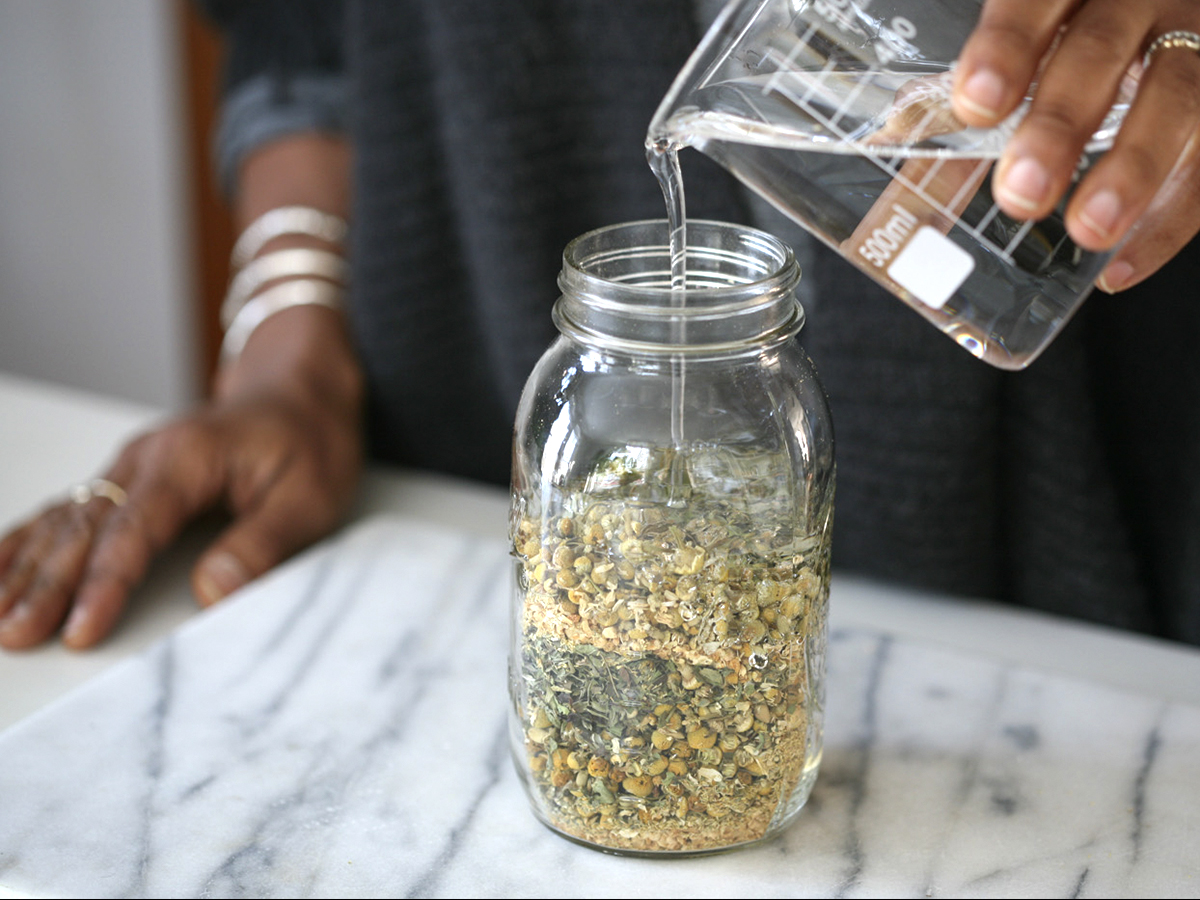 Go DIY
You can save a lot of money by making your own herbal products rather than buying them pre-made from the store. For example, a 1-ounce bottle of store-bought tincture typically costs about $15. For $23, you could purchase a liter of 100-proof vodka and combine it with foraged (free!) herbs to make somewhere in the ballpark of 30 ounces of homemade tincture! (30 ounces of store-bought tincture would cost nearly $450!). 
We know that it takes time to gain the confidence to make your own herbal products, but it's a wonderful goal to work toward, both for your own enjoyment and knowledge and for the money-saving benefits. (If you're ready to  get started on this path, then check out our online herbalism courses.)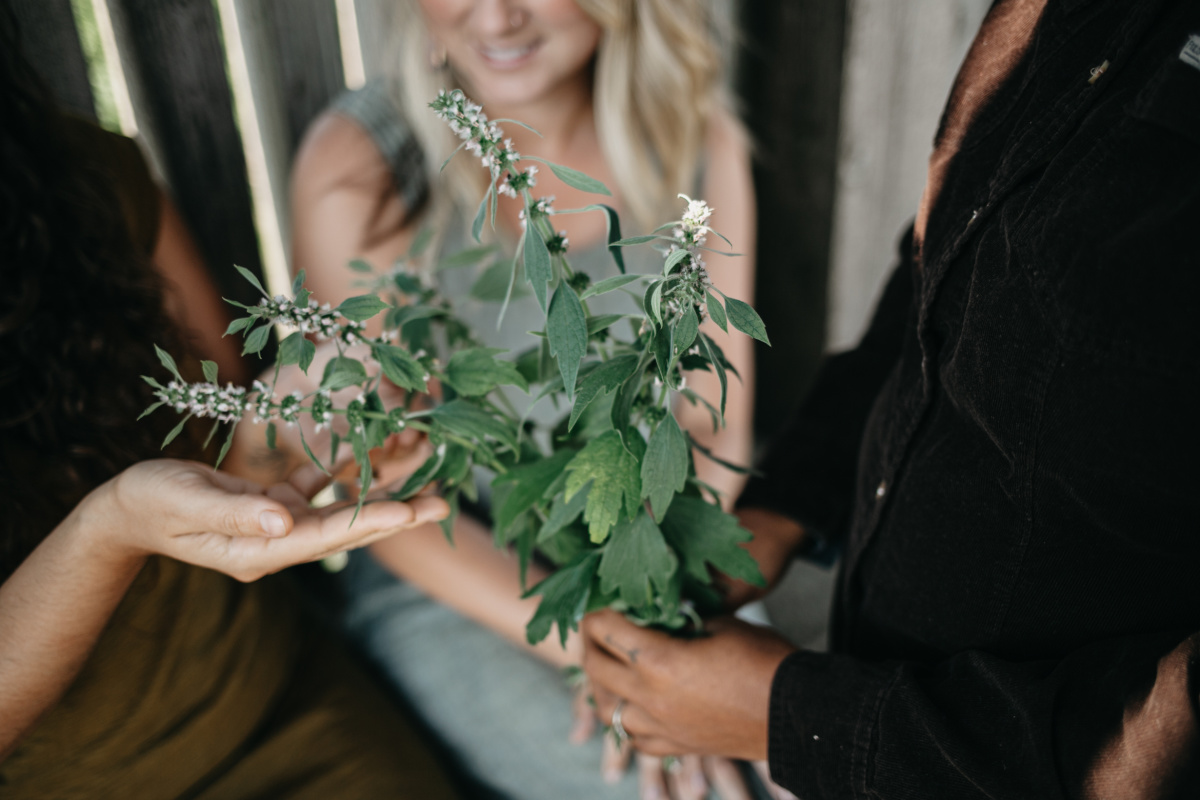 Barter & Trade
Last but not least, remember that dollars and bills aren't the only forms of currency. In fact, herbalism is one community craft that has been traded, bartered, swapped, and gifted for centuries. For example, if you have an abundance of homegrown tulsi, and your nearby herbal friend has a plethora of foraged hawthorn berries, do a little trade! Or, connect with a local herb farmer to see whether you could volunteer at their farm in exchange for fresh herbs. There are innumerable ways to get creative; start with asking yourself which products or services you have an abundance of and could share with others.
In Closing,
We hope these ideas spark your imagination about the many ways you can think outside the box to save money during your herbal studies!