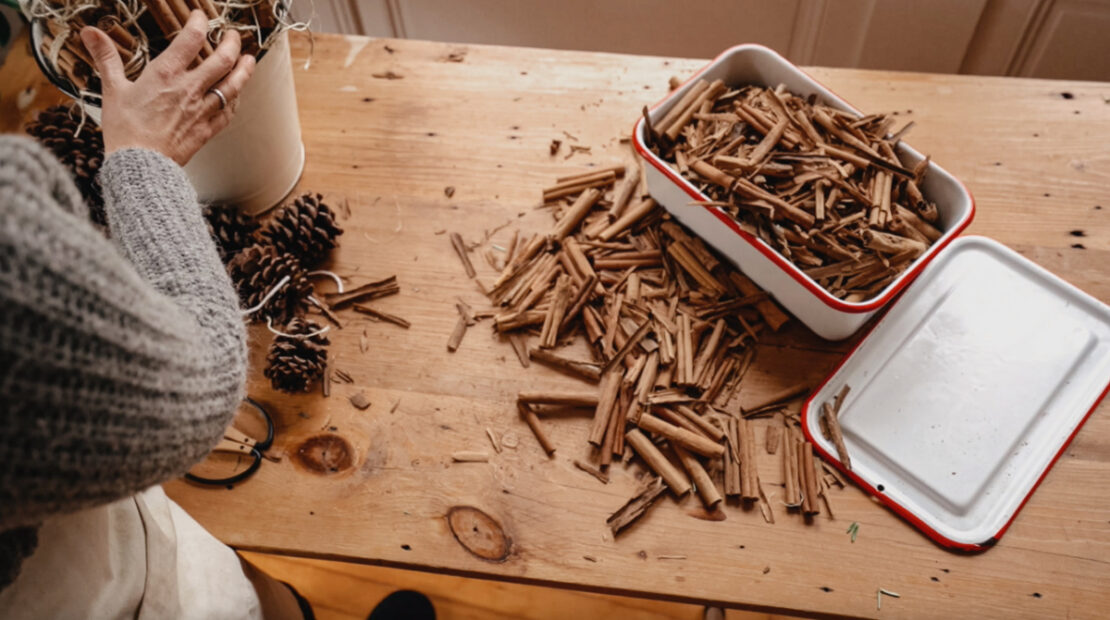 DIY Aromatic Fire Starter Basket
One of the coziest traditions of this season is welcoming the winter days with a warm, crackling fire. How about putting some creativity to that fire with an aromatic fire starter basket? Aromatic fire starters not only help to get that fire started, but also fill the home with a wonderful aroma.
This aromatic fire starter basket is a simple craft to put together, and it truly makes an inspired addition to your own fireside. These delightful baskets would also make great hostess gifts for those with wood-burning stoves or fireplaces. Be sure to add your own little touches to make it personal and delightful! 
To make your own aromatic fire starter basket, follow the steps below!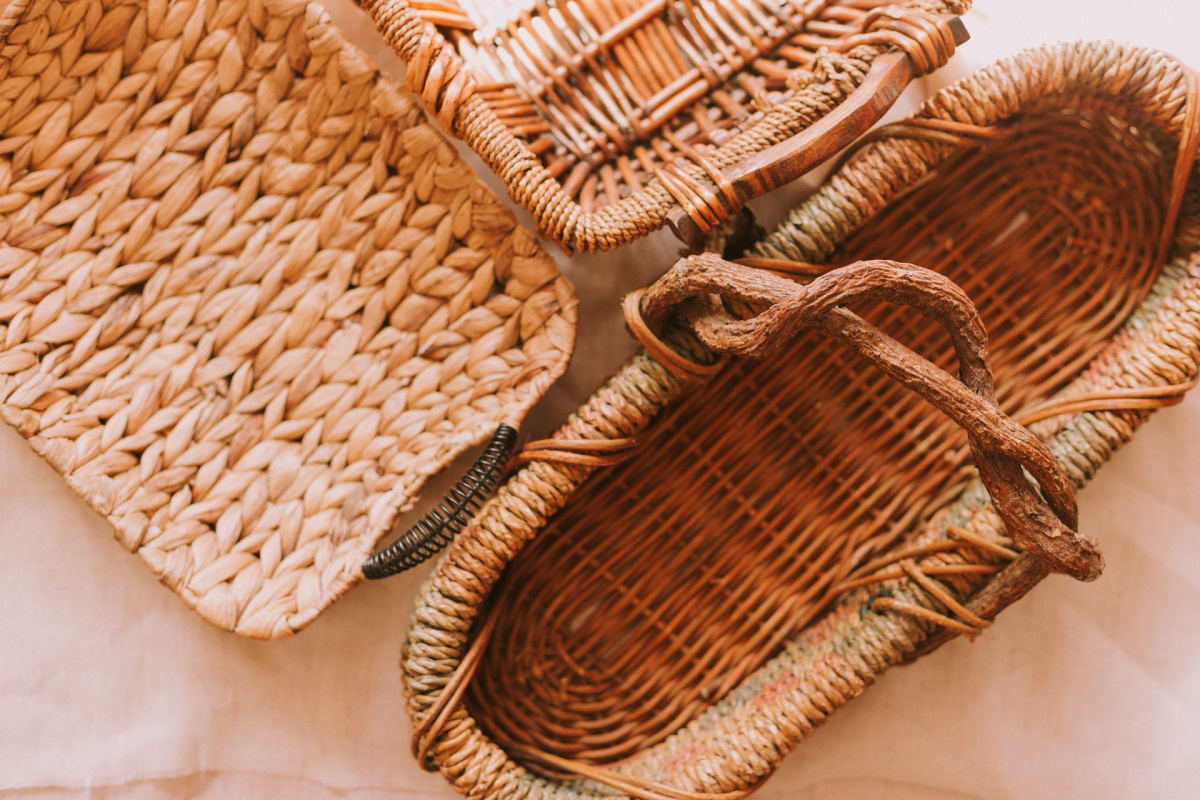 Pick a Container
Choose a container that works well for your space and needs. A lovely basket with a sturdy handle is a good choice! Other ideas include a vintage metal bucket or a wooden box.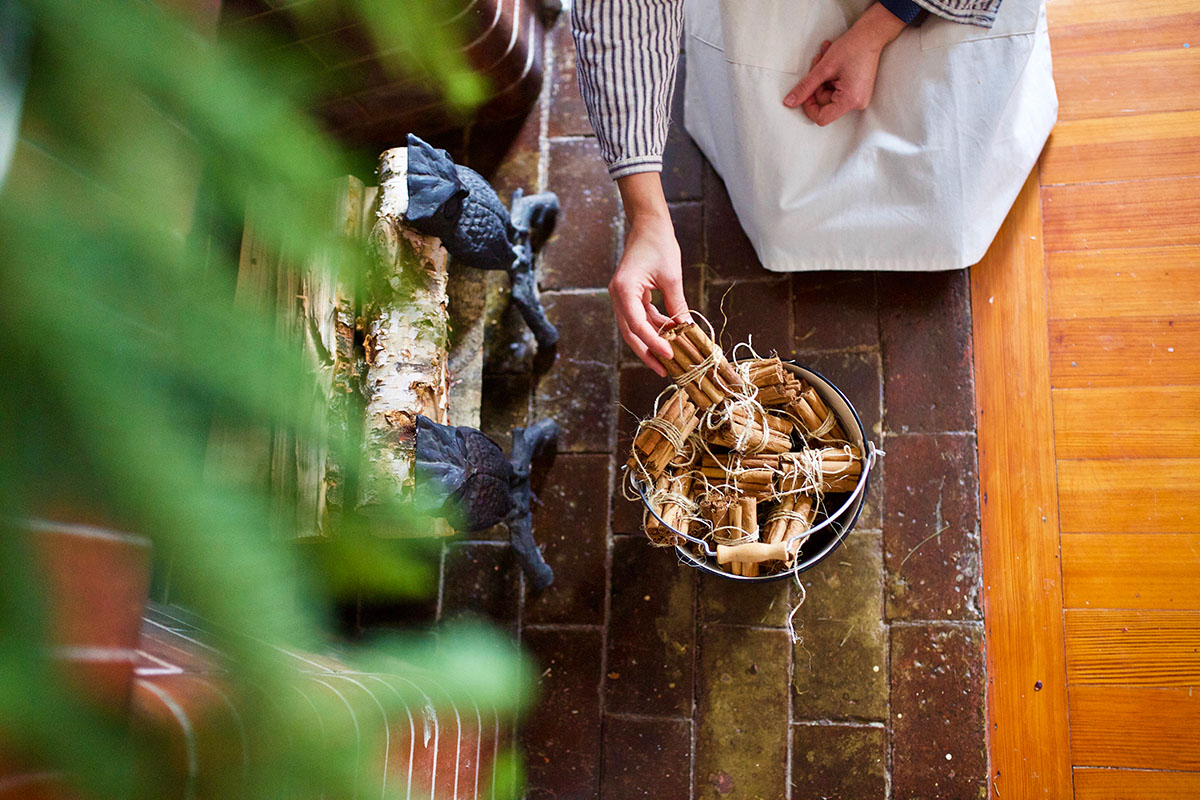 Fill Your Fire Starter Basket With Herbal Goodies
Choose aromatic material to fill your container. Oftentimes, you will be able to find many things at hand that work as a wonderful addition to this fireside pleasure. Consider what dried plants you may have left over from the harvest or even lingering in your garden. Or, you may have dried herbs that are well past their prime. Here are some ideas to inspire you! 
Stalks and small branches of

peppermint, rosemary, lavender (

Lavandula

spp.

), yellow sweet clover (

Melilotus officinalis

), sweet woodruff (

Galium odoratum

), pine, spruce (

Picea

spp.), juniper (

Juniperus

spp.

)

, and cinnamon sticks can be used to create individual bundles of each type of plant tied up with ribbon or twine. Add a little label for each plant if you wish!

Blossoms, leaves, berries, and seeds, such as lavender, pine, spruce, juniper, sage (

Salvia officinalis

), cloves, and cardamom (

Elettaria cardamomum

) can be bundled in their own little bags or boxes to be thrown on the fire. 

Fill your chosen container with the herbal goodies.

Add some final touches by including a few pinecones and some lovely long-handled matches!

 
To use: Place your chosen fire starter underneath the logs and light the herbs or the twine holding them together.
*Note to use caution and adhere to basic fire safety sense when enjoying your aromatic fire starter basket. 
In Closing,
With a little creativity, you can add a wonderful addition to your natural winter home with a fire starter basket. From bundles of cinnamon sticks and pine to stalks of peppermint and rosemary, the aromatic options are many.
For more ideas on filling your home with the smells of the season, see:
3 Stovetop Potpourri Recipes for Winter
Woodland Winter Stovetop Potpourri Recipe