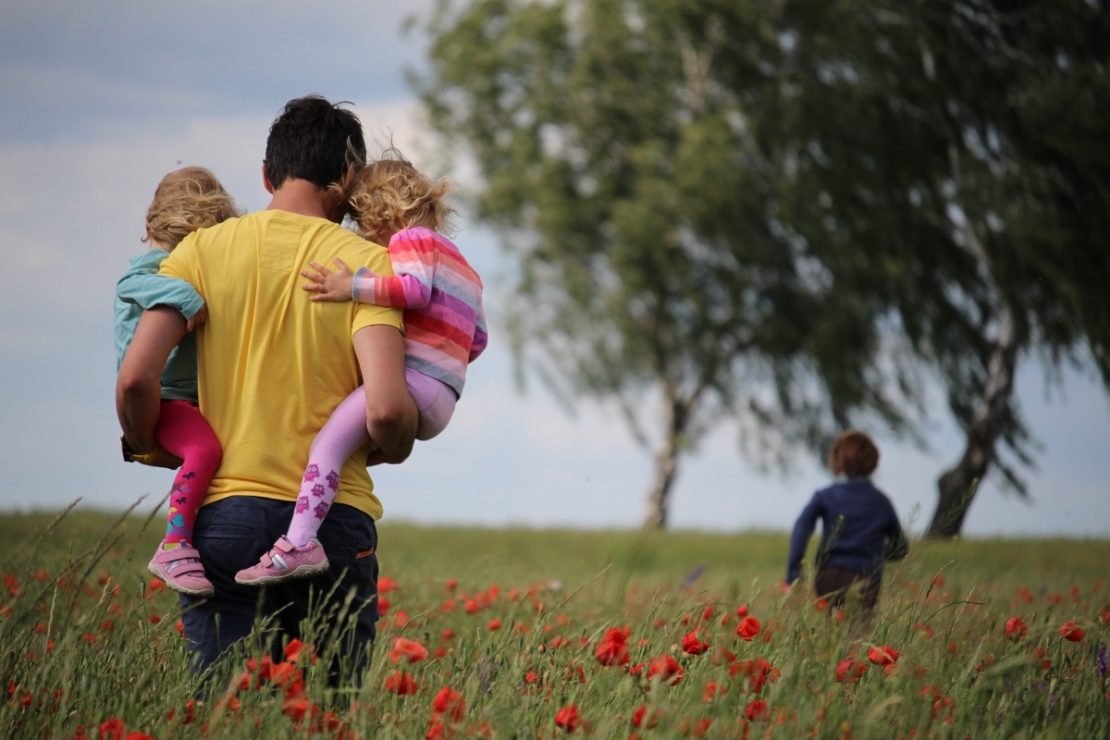 Tips To Finding Balance In Each Stage of Life
According to Ayurveda, each stage of human life is linked to one of the three doshas: vata, pitta, and kapha (Lad, 2009). In addition, the rhythm of our lives is characterized by cycles such as sleep cycles, the turning of the seasons, and the daily transition from night to day. Each of these cycles plays a fundamental role in how we live our lives, and understanding this assists in finding balance at each stage of life. Whether in childhood, adolescence, adulthood, or old age, our bodies and minds develop, ripen, and transform with the turning of the years. Aging is inevitable and something to be celebrated rather than feared.
This article will explore some tips for finding balance in each stage of life—childhood, the middle years, and the winter years, and ultimately, how to live life to the fullest regardless of your age and stage.
Supporting Balance For Children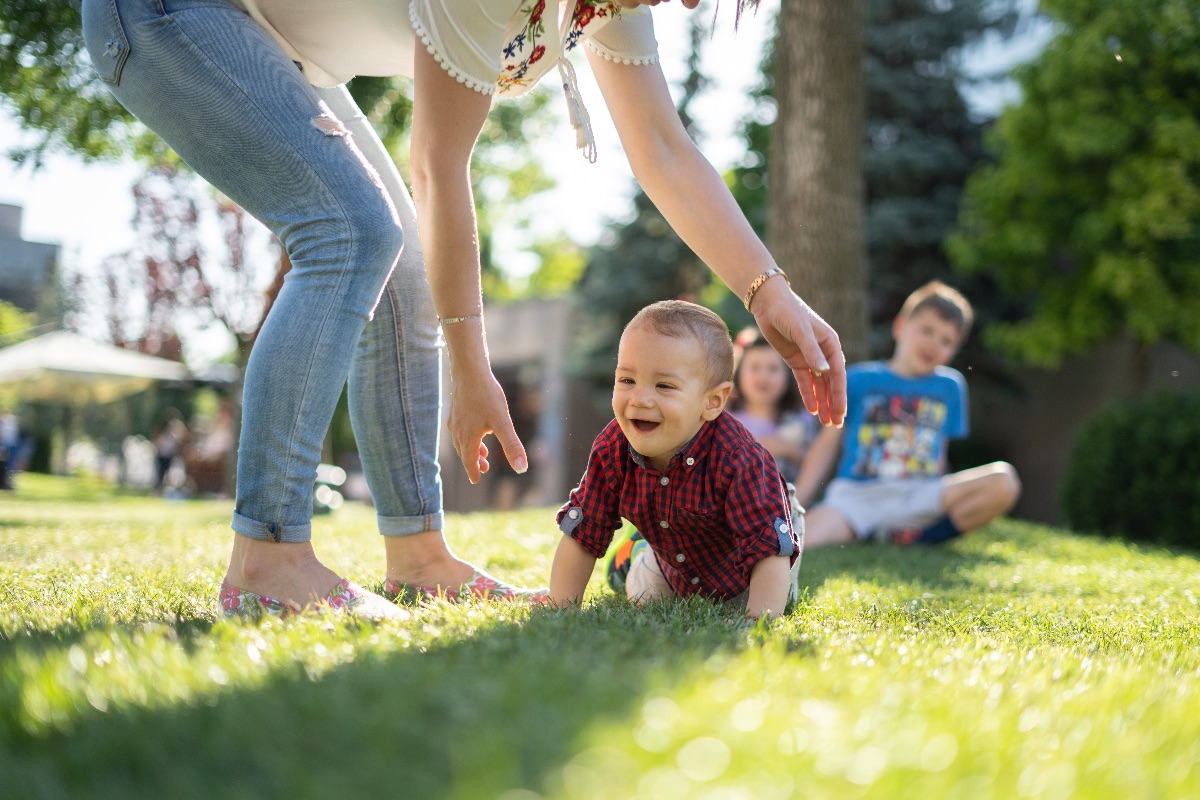 Childhood up until adolescence is considered to be the kapha stage of life. Kapha dosha is associated with water and creative, generative energy. Childhood is a time of rapid growth and is thus associated with kapha and the life-giving power of water. Due to the predominance of water and kapha dosha, childhood illness is commonly characterized by excess mucus and issues with the lungs and respiratory tract. Supporting the health of the respiratory system and managing excess mucus are common themes in supporting children's health (Frawley, 2000).
Interestingly enough, though childhood is the kapha time, children need a higher proportion of building, nourishing, kapha-promoting food. Wholesome food that supports growth such as whole grains, starchy vegetables, nuts, seeds, and dairy is helpful to ensure that children get the calories and nourishment they need.
However, since dairy especially can lead to excess mucus and respiratory congestion, it is wise to take these foods with digestive stimulating spices (Frawley, 2000). Rather than having cold milk, warming milk to the edge of boiling and adding spices like ginger (Zingiber officinale), cinnamon (Cinnamomum zeylanicum), and cardamom (Elettaria cardamomum) will help mitigate the heavy, cool, potentially congestive qualities of dairy. A bit of honey or maple syrup as a sweetener is also fine. For children who do not consume dairy, this same tip can be applied to nut and grain milk.
The ayurvedic herbal jelly, Chyawanprash, is a supportive supplement for children and adults alike, and thus, is an asset for finding balance during various life stages. Made in a base of ghee and honey, it has a sweet and tart taste which may be pleasing to children. Chyawanprash contains a number of supportive herbs. The main herbal ingredient is amla or amalaki (Phyllanthus emblica), which is vastly rich in vitamin C and is also a blood tonic. One to two teaspoons of Chyawanprash per day is a good amount. It can be licked right off the spoon or stirred into hot milk for an even stronger strengthening action (Frawley, 2000).
Finding Balance Through The Middle Years
As adolescence dawns, the kapha time naturally transitions into pitta time (Lad, 2009). While the teenage years aren't the same for everyone, pitta issues such as acne, anger, moodiness, and rebelliousness commonly manifest during this stage. There is also a certain energy, vitality, and drive that may emerge during the pitta years. Depending upon one's constitution, this passion, ambition, and fiery energy may carry over at some level into adulthood, though ideally, accompanied by a tinge more maturity as times passes!
The pitta stage of life lasts until approximately menopause for women and ends at a similar time for folks of other genders. This phase of life is likened to the householder stage—a time that is appropriate for building a family and/or a career, refining one's craft, and making one's mark on the world. However, all that energy and drive can turn into burnout and overdrive if one isn't careful.
Finding balance during the pitta stage of life often involves supporting blood and liver health, as these are pitta tissues and organs. Alteratives such as dandelion root (Taraxacum officinalis), burdock root (Arctium lappa), and red clover (Trifolium pratense) flowers can be supportive for skin irritations, acne, and even crankiness that is associated with a congested liver. Aloe (Aloe vera) juice or gel (food grade) taken internally, as well as turmeric (Curcuma longa) are also supportive of the liver.
Making space for mental rest is also critical for overall balance during the pitta years. Pressure due to family and work responsibilities can easily become overwhelming, so taking measures to cool the brain and relieve stress is key. Cooling nervines such as gotu kola (Centella asiatica), skullcap (Scutellaria lateriflora), and shankh pushpi (Convolvulus pluricaulis) are helpful for soothing frazzled nerves and a heated brain.
Finding Balance During The Winter Years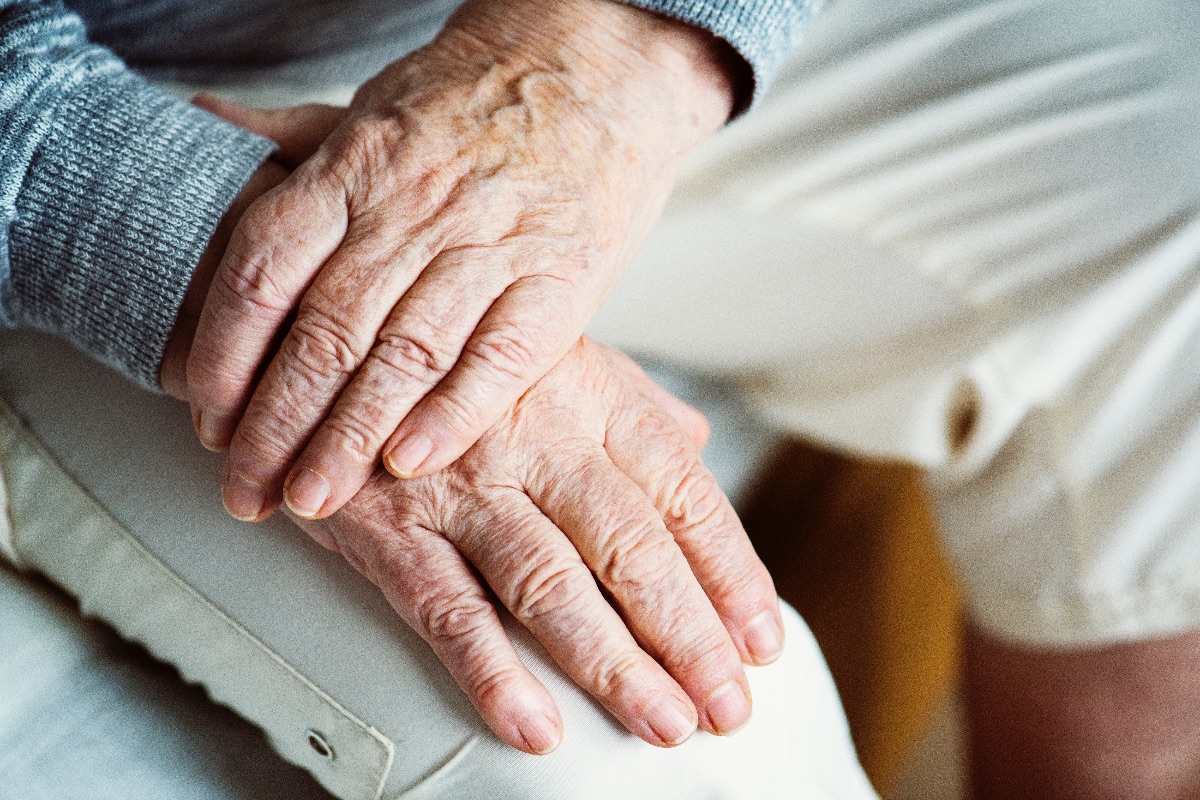 As the flames of pitta gradually wane and the ambitions and responsibilities of middle adulthood give way to deeper wisdom, the vata phase of life dawns. The third and final stage of life is ruled by vata dosha. In an ideal world, the vata phase of life is a time for letting go and perhaps focusing on creative and spiritual pursuits. In terms of finding balance, it can be a time of healthy detachment from the responsibilities of career and family. The vata phase offers a chance to turn one's focus toward other aspects of life.
However, vata issues such as atrophy, weakness, dry skin, and insomnia tend to crop up more often during one's winter years. Yet, with supportive choices in food, lifestyle, and herbs many of these vata disturbances can be managed. The crux of a vata pacifying lifestyle is warmth, oil, and regular routine. Eating foods that are moist and warm, keeping some regularity in one's daily routines, and including good quality oils, both internally and externally, all help pacify vata dosha. Here are a few concrete tips to maintain balance at this particular stage of life.
Do Abhyanga Daily
Abhyanga is the process of applying and massaging warm oil into the skin. It is a very soothing and nourishing practice, that is especially helpful for finding balance during the vata years. Plain sesame oil is great for this, and you can purchase various herbal infused body oils as well. To learn more about abhyanga, read Daily Self-Care Practices To Implement This Year.
Focus on Warm Foods
Foods that are cooked, warm, and moist are grounding and more readily digested than raw and cold foods. Often times, one's digestion becomes more delicate with age, so it is important to find foods that can be digested easily. It is also important that foods are not too heavy, and moderate spicing can help boost one's agni (digestive fire) Vegetable-based soups, stews, roasted vegetables, and porridges with spices such as cumin (Cuminum cyminum), ginger (Zingiber officinale), black pepper (Piper nigrum), turmeric, and coriander (Coriandrum sativum) are good choices for vata pacification.
This is one of my favorite stews. It is satisfying, simple to make, and has a surprisingly tangy flavor.
Persian Sweet Potato Stew
from Mollie Katzen's Vegetable Heaven
Ingredients
1 tablespoon olive oil
3 cups chopped onion
1 batch Persian allspice (can substitute garam masala)*
1 1/2 teaspoon salt (or to taste)
2 1/2 tablespoons minced garlic
8 cups peeled, cubed sweet potatoes
3 cups orange juice
1 to 1 1/2 cups of pitted, sliced prunes
1 pound fresh cleaned spinach or 10 ounces frozen, chopped spinach
*Persian Allspice Mix (grind in a spice grinder)
1 1/2 teaspoons coriander seeds
1/2 teaspoons cardamom pods
1 1/2 teaspoons cumin seeds
1 teaspoon ground cinnamon
1 teaspoon ground turmeric
1 teaspoon ground ginger
1/2 teaspoon ground cloves
Pinch black pepper
If you don't have a spice grinder, you can use powdered spices or even a pre-mixed garam masala blend.
Directions
Heat the oil in a large pot over medium heat.

Add the onion and salt and saute for five minutes. Stir in the spice mix and garlic and saute for another minute.

Add the sweet potatoes and orange juice. Lower the heat to a simmer and cook until the sweet potatoes are tender, about 30 minutes.

Stir in the prunes and spinach. Cover and simmer for another 10 minutes.

Add salt to taste and serve plain or over basmati rice.
Keep Your Anchor
If you are fortunate enough to have a long retirement, the post-career years can provide a wonderful opportunity for creative endeavors such as travel and learning new skills or hobbies. However, some retired folks struggle with sticking to regular routines as the day-to-day demands of work life and family life drop away. Though it's a gift to be able to enjoy the liberation of retirement, irregular routines can wreak havoc on sleep cycles and digestion. Maintaining some consistency in terms of sleep patterns, meal times, and exercise routines will help keep your body strong and resilient so the freedom of old age can be enjoyed. This doesn't mean that you need to dogmatically stick to a rigid schedule. However, a choice as simple as waking up at the same time every day or eating meals at roughly the same times daily are important tips for finding balance at this life stage.
It is tough and perhaps inaccurate to make sweeping generalizations about the appropriate herbs for each age and stage. Nonetheless, generally speaking, demulcents and tonifying herbs are most helpful for the elderly. Marshmallow (Althea officinalis), licorice (Glycyrrhiza glabra), shatavari (Asparagus racemosus), and ashwagandha (Withania somnifera) can help keep bodily tissues strong and supple. Gotu kola (Centella asiatica) is helpful for rejuvenating the mind and supporting good hearing. Also, Chayawanprash is a good general tonic to help keep the whole body youthful. The resin guggul (Commiphora mukul) is particularly helpful for stiff and achy joints, though caution should be used when combining it with blood thinners and thyroid medications (Frawley, 2000). It's always a good idea to consult with your health practitioner about drug-herb interactions.
While we certainly can't stop the aging process, by following these time tested tips for finding balance at each stage of life, perhaps we can better pass through each stage with grace, self-understanding, and wisdom.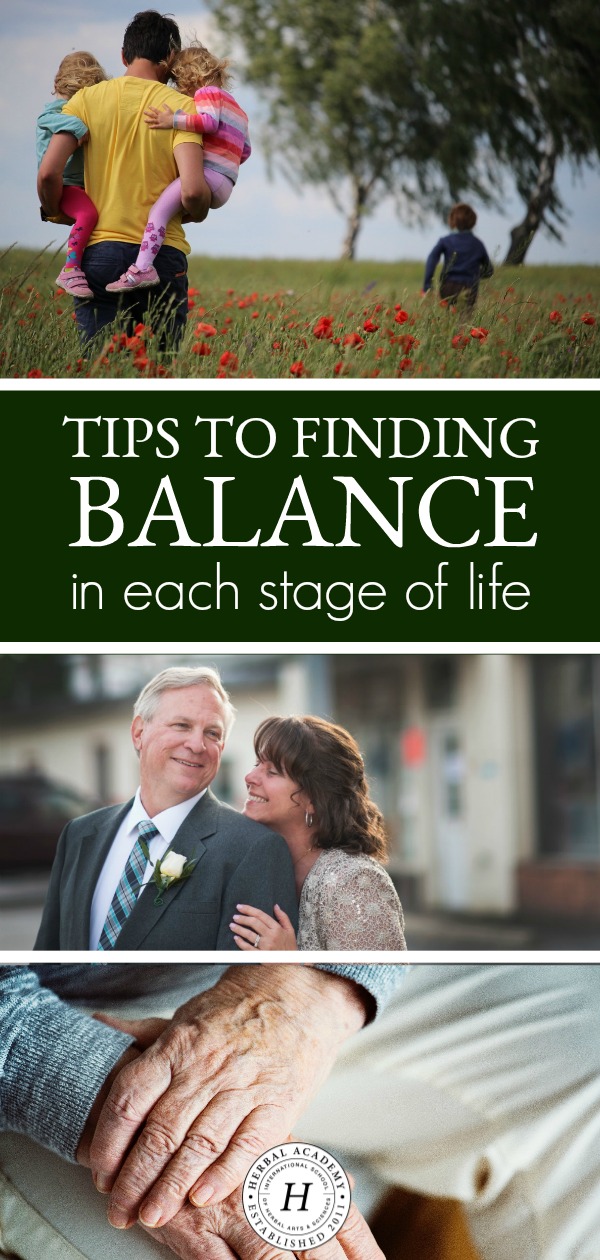 REFERENCES
Frawley, D. (2000). Ayurvedic healing. Twin Lakes, WI: Lotus Press.
Katzen, M. (1997). Vegetable heaven. New York, NY: Hyperion Press.
Lad, V. (2009). Ayurveda: The science of self-healing. A practical guide. Twin Lakes, WI: Lotus Press.