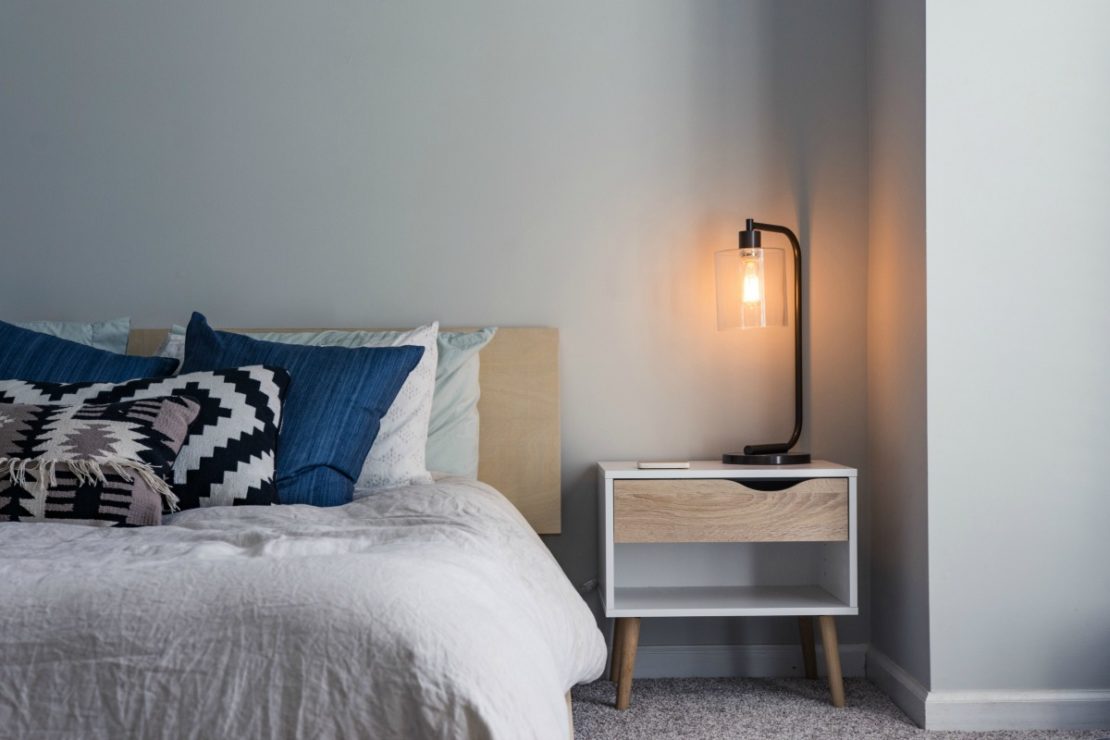 Herbal Sleep Cycling: How To Create Your Own Protocol For Deeper Sleep
Cultivating deeper, more restful sleep can be one of the most foundational pieces to rebalance your overall health. But actually achieving deeper rest in the long-term is more complex than simply "knocking yourself out" with the same choice each night. Herbal sleep cycling is a protocol design I incorporate frequently in my clinical practice and is easy to learn and adapt into your routine at home if you struggle with sleep issues. Read on to discover the nuts and bolts of herbal sleep cycling, herbs you can draw from for deeper sleep, and how to build your own basic herbal sleep cycle protocol.
Why Herbal Sleep Cycling?
I often get asked: why cycle between herbs when using them as sleep aids? Depending on the complexity of the root causes for your sleep troubles, it could take some time for the body to re-adjust to sleeping naturally again. During this time of adjustment, it is helpful to have an arsenal of natural sleep aids you can cycle through so that your body can still receive the adequate, good quality sleep it needs (Winston, 2002).
For example, if someone is struggling with menopausal insomnia triggered by night sweats and hot flashes waking them up, a comprehensive protocol to help re-balance their hormones, restore the nervous system, and calm the heart would often be suggested for months while cooling herbal sleeping aids are used to alleviate symptoms in the meantime. For some individuals, symptoms of menopause can take over a decade to go through, and the likelihood of the same herbal sleep aid remaining effective for them every night throughout that period is slim.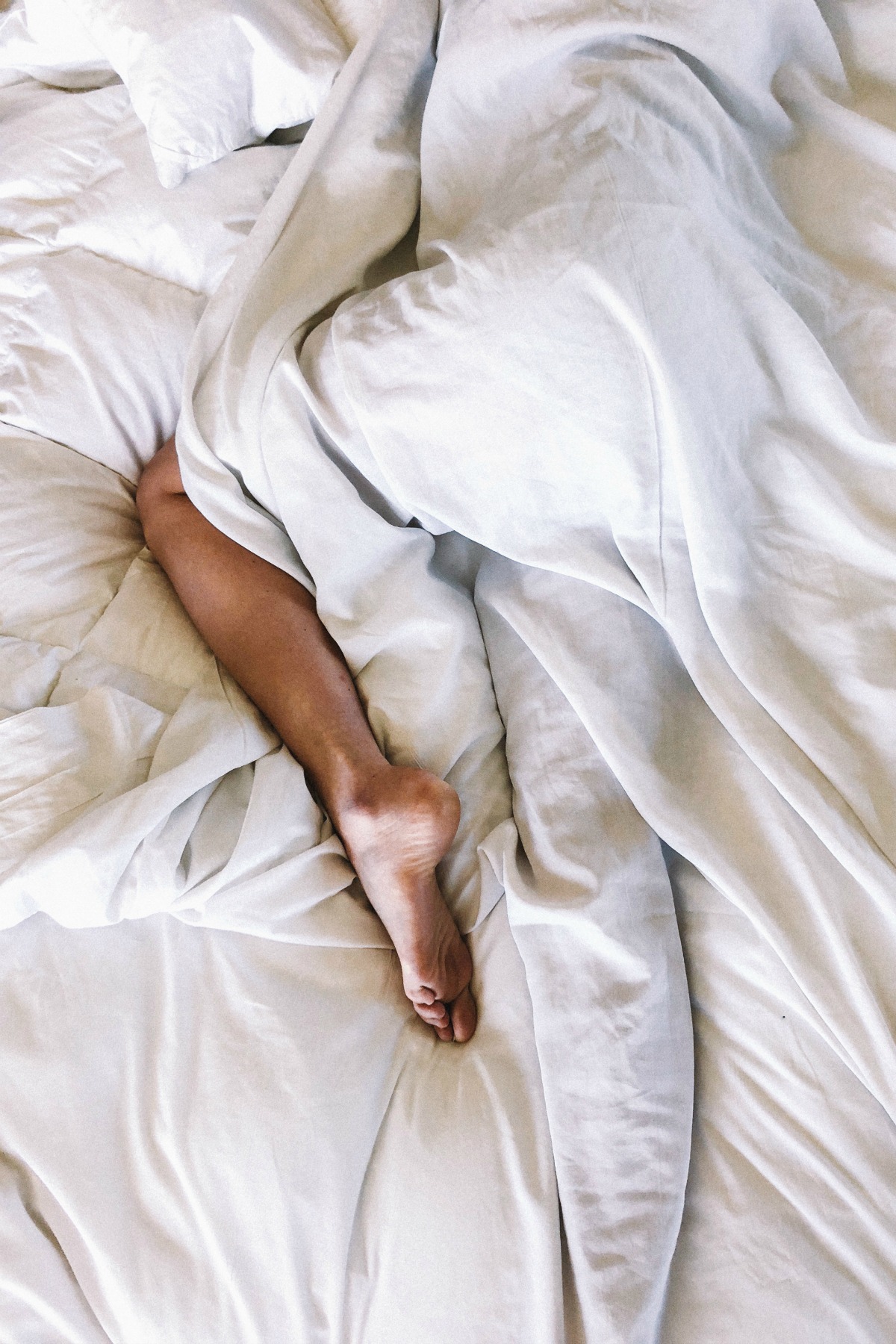 In herbal practice, it is suggested to avoid taking any herb (or formula of herbs) nightly to prevent building up a tolerance (Hershoff & Rotelli, 2001). In my clinical practice, I have found herbal sleep cycling helps improve the efficacy of herbal sleep aids especially if they are being taken long-term. Every person's body is unique so discovering the right pattern of sleep cycling can take some time and experimentation to figure out. A good rule to go by is to change the herb (or formula of herbs) you are using every night and cycle between at least three different herbs (or formulas).
How To Build A Basic Herbal Sleep Cycle Protocol
Building an herbal sleep cycle protocol can be as simple or complex as you choose to make it. As a basic template, you should make your protocol around a three-day cycle at minimum, choosing three different formulas or herbs to use on a rotating basis. Here are some key steps to consider as you create your own personalized toolbox for deeper sleep.
Step 1
Before diving into creating your protocol, take a moment and reflect on what the roots of your sleep issues are, your constitution (i.e., do you tend to run hot or cold; are you more dry or moist), and your general symptom picture. Through building your own protocol for deeper sleep, you can tailor it to your specific wellness picture. Even if you are unsure of the exact roots causing your sleep issues at the moment, use this time to reflect on all of the contributing factors you do know of.
For instance: maybe you have no problem falling asleep at night, but you always wake up in the middle of the night from intensely vivid dreams and are unable to fall back asleep. Or, maybe you lay down to sleep feeling anxious with a racing mind every night, making bedtime an uncomfortable process. There are many different categories to sift through here so use this step as an opportunity to clarify what your personal sleep picture looks like (Winston, 2002).
Step 2
Based on your personal sleep and health symptom picture, it's time to choose the herbs you want to use in your sleep cycling protocol. You can reference the list of herbs and herbal categories below to help you get started. It is helpful to choose your herbs based on which actions are most necessary for you, which herbs are most accessible, and if there are any particular herbs you feel especially drawn to work with.
You can either choose a handful of herbs and then build several different formulas for the varying days of your sleep cycle protocol, or you can incorporate the herbs as simples in your routine. When it comes to choosing the herbal components of your sleep cycle protocol, sometimes one simple herb can be as effective as an intricately designed formula. Consider the desired actions you would like to include in your sleep aid, then assess if one simple herb would be enough to offer this, or if multiple herbs in a formula would be more ideal. It might take a bit of research and self-reflection to discover the ideal action-formula balance for your sleep picture.
Incorporating some kind of sedative herb (or multiple herbs) should be present in every formula to assist in easier sleep. Remember that these formulas are only intended to be taken at night.
Consider the energetics of each herb when deciding which ones to use. If you suffer from night sweats, for instance, you would want to avoid heating herbs like valerian. Note that any naturally stimulating herbs are best avoided around bedtime even if they are caffeine-free (Hershoff & Rotelli, 2001). Some examples of these include ginger (Zingiber officinale), cayenne (Capsicum annuum), and rhodiola (Rhodiola rosea).
Step 3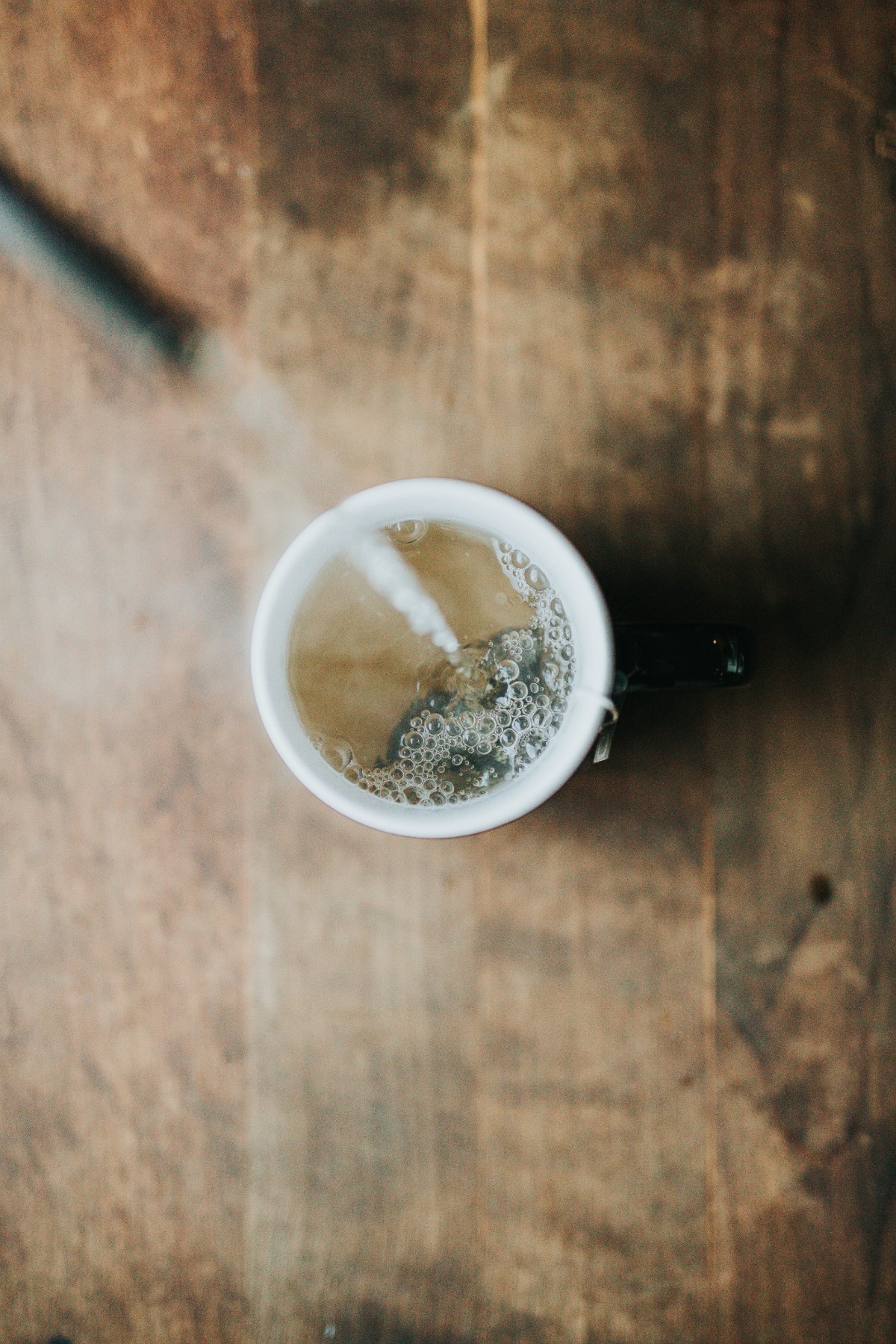 After choosing your herbal formulas or simples, you can decide which kind of herbal preparations to use. Some common preparations you could choose from include: infusion, decoction, tincture, herbal bath, and herbal powder. Depending on your symptom picture and when you anticipate needing to take your sleep aid (i.e., before bed vs. in the middle of the night), you should consider the convenience and accessibility of preparing or taking the herbs.
For instance, preparing a relaxing herbal bath and tea formula might be ideal if you need help falling asleep at bedtime, but if you need to take your sleep aid in the middle of the night to help you fall back asleep, taking a tincture would be more accessible. Consider the flavor and taste of your herbs too when deciding which preparations you would like to implement into your protocol. It is fine to use all of the same preparations between each of your cycle nights or use a different preparation each night.
Step 4
Once you have your herbs and extraction methods chosen, it's time to figure out a basic dosage strategy. This step requires the most experimentation and patience while you figure out what works best for you. Determining the right dosing for your herbal sleep cycling protocol depends on your herbal sensitivity, how "wound up" you are (i.e., how much sedation you need), and root causes of your sleep issues. Pay close attention if you choose to incorporate any low-dose herbs into your formulas (or use them as a simple) and what the standard recommended dosage is for those herbs. Some of the stronger sedative and relaxant herbs, like lobelia and corydalis, have a much lower dosing threshold than other herbs.
A good place to start when determining your dosing strategy with herbal tinctures is to start with the standard recommended dose, then repeat every 30 minutes until sleep is achieved (without exceeding a determined amount of doses, so that you do not pass any herbal safety thresholds). It is critical to do your herbal research here so that you know how to create a safe and effective dosing strategy for yourself. Remain patient and curious as you refine all of the pieces in your herbal sleep cycling protocol over time.
Herbs To Draw From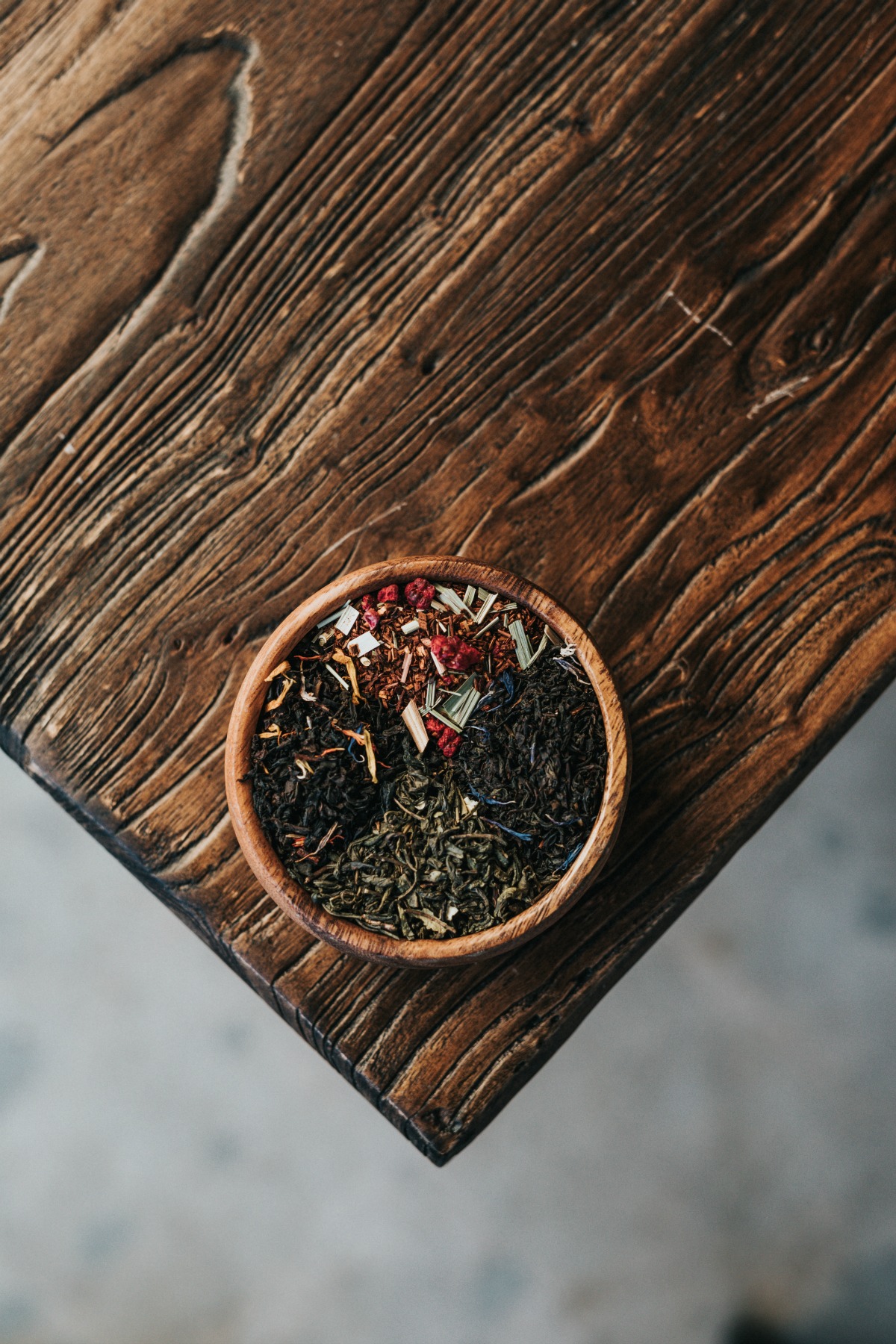 Here are some herbal action categories you can reference and pick from when choosing the herbs to use in your sleep cycling protocol:
Sleep support (sedatives): valerian (Valeriana officinalis), California poppy (Eschscholzia californica), lobelia (Lobelia inflata),* catnip (Nepeta cataria), passionflower (Passiflora incarnata), chamomile (Matricaria chamomilla), lavender (Lavandula officinalis), hops (Humulus lupulus), corydalis (Corydalis ambigua),* kava kava (Piper methysticum), and skullcap (Scutellaria lateriflora)
*Safety Note: Lobelia and corydalis are low dose botanicals and should be used with caution. It is necessary to note the specific professional dosage instructions for each herb individually prior to using or suggesting to others.
Depression support: lemon balm (Melissa officinalis), St. John's wort (Hypericum perforatum), ashwagandha (Withania somnifera), and damiana (Turnera diffusa)
Anxiety support (anxiolytics): passionflower, chamomile, lemon balm, ashwagandha, skullcap, St. John's wort, rose (Rosa spp.), and lavender
Nervous system & stress support: oatstraw or milky oats (Avena sativa), tulsi (Ocimum tenuiflorum), ashwagandha, and skullcap
Liver stagnation support: burdock (Arctium lappa), reishi (Ganoderma lucidum), milk thistle (Silybum marianum), dandelion (Taraxacum officinale) root, and turmeric (Curcuma longa)
Pain support (analgesics): corydalis, California poppy, Jamaican dogwood (Piscidia piscipula), and wild lettuce (Lactuca virosa)
You can learn more about these herbs in The Herbarium (our herbal membership site) through our library or herbal articles or our extensive list of herbal monographs.
Bonus Step: Supplementing Your Herbs
There are many other natural supplements and support available which you can incorporate into your herbal sleep cycling protocol to help cultivate deeper sleep. Although we will not focus on these in this article, keep in mind that there are other options which could be helpful to add into your routine or combine with your herbal formulas for additional support. Depending on the nature of your sleep issues, certain supplements, herbs, and other support could be more indicated than others.
One Step Closer To Deeper Sleep
Think of herbal sleep cycling as one more beneficial tool you can use to achieve deeper sleep. Remember, herbs interact with everyone differently so it could take a little time for you to discover which herbs will be most supportive for you in your personal sleep cycle protocol. Be sure to always check for any contraindications and herb-drug interactions before using any herbs if you are taking any prescription medications.
Looking to learn even more about using herbs for deeper sleep? Read our articles: 7 Herbal Remedies For Better Sleep and A Simple Solution For More Rejuvenative Sleep.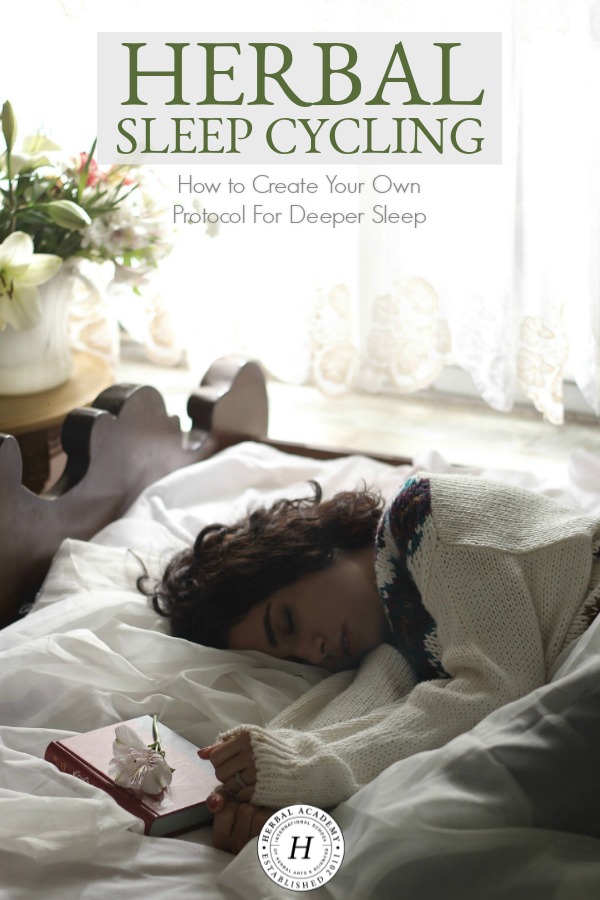 REFERENCES
Hershoff, A. & Rotelli, A. (2001). Herbal remedies: A quick and easy guide to common disorders and their herbal treatments. New York, NY: Penguin.
Winston, D. (2002). Botanical/nutritional protocols for insomnia and other sleep disorders. Retrieved from: https://www.americanherbalistsguild.com/sites/default/files/winston_david_-_botanicalnutritional_protocols_for_insomnia_and_other_sleep_disorders.pdf