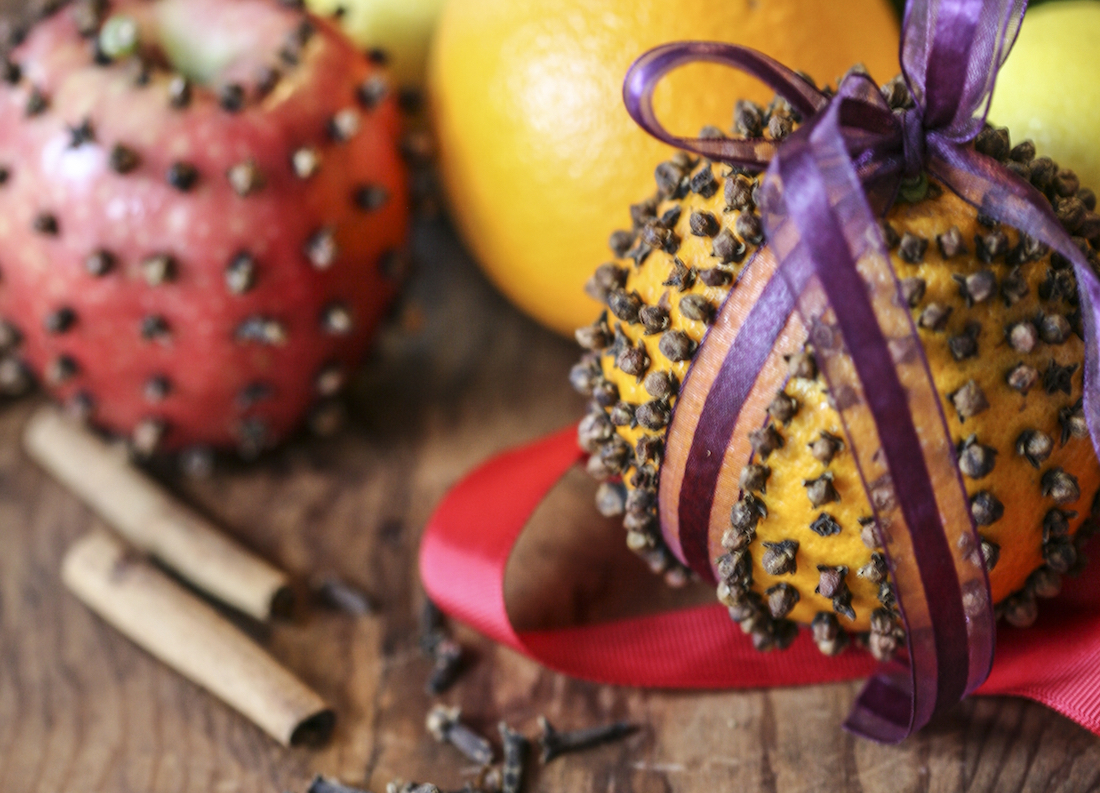 Clove Pomanders: An Old Fashioned Holiday Favorite
Clove pomanders are a seasonal delight! Made with numerous little cloves, pomanders are a wonderfully fragrant addition to holiday decorations as well as a lovely gift to share with others. Gathered in bowls around the home, hung in windows to catch the warmth of the sun, or displayed on a tree, this old fashioned favorite is just perfect for the holiday season.
In earlier times, pomanders were made with aromatic material and worn to ward off unpleasant smells and even disease. Later on came the pomander you might be familiar with that is made of a lovely fruit studded with clove buds. These enchanting clove pomanders, bursting with wonderful fragrance, are now given as a gift during the holidays.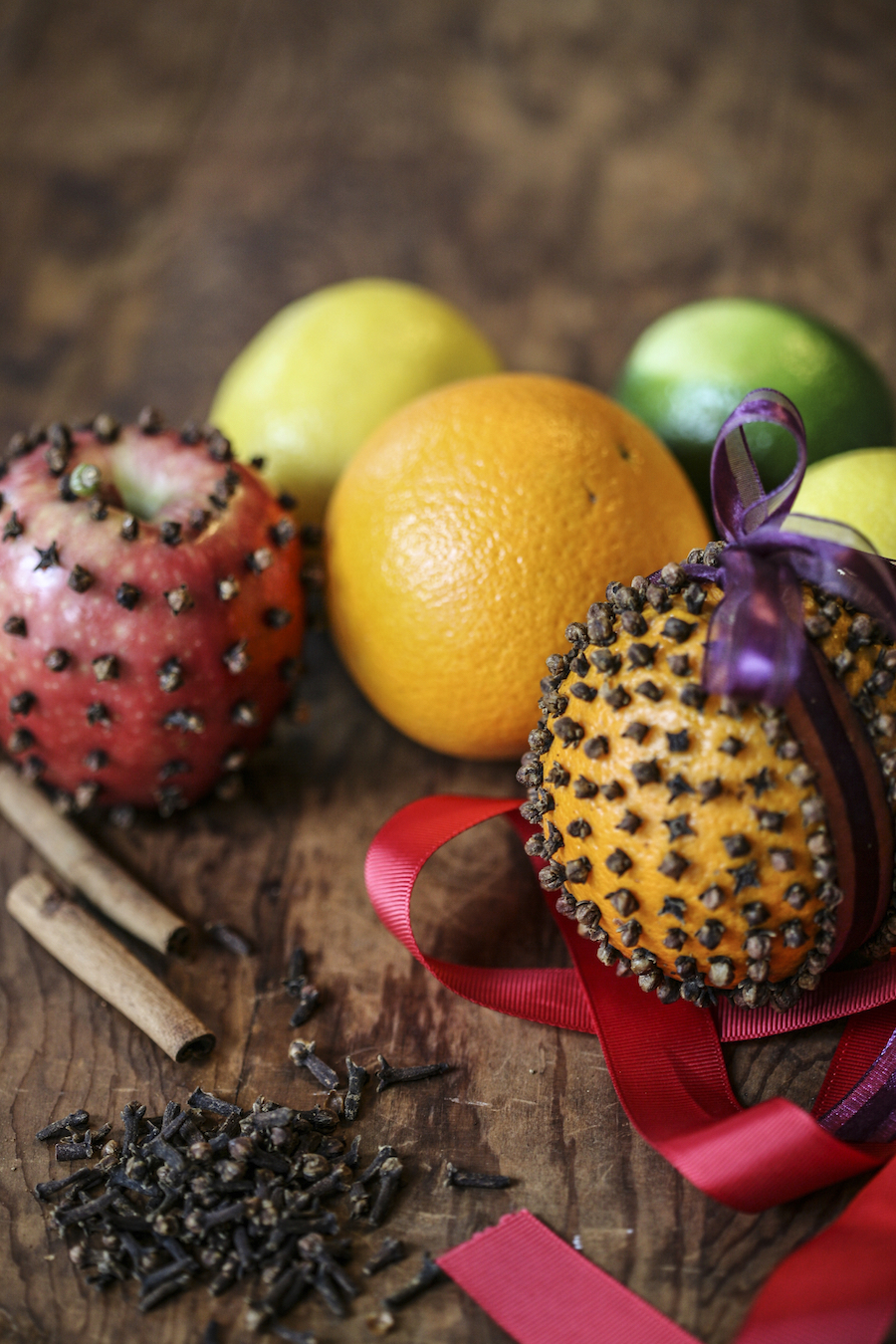 Craft Your Own Clove Pomanders
This lovely little herbal craft offers a great way to relax and unwind while spending time together with family and friends or even enjoying a little respite time alone amidst the busyness of the season. Enjoy bringing this wonderful craft into your own holiday celebrations!   
How to Make Clove Pomanders
Ingredients
Fruit such as oranges, limes, lemons, tangerines, and apples. Choose fruit free of blemishes to prevent spoilage of your pomander
Whole cloves—plan on using about one ounce of cloves for every piece of fruit depending on fruit size
Ground spices, optional for preservation of your pomander. Use 1 – 2 tablespoons per pomander mixed ground spices such as cinnamon, nutmeg, cardamom, and clove plus ½ – 1 tablespoon per pomander powdered orris root
Something to poke holes like skewers, toothpicks, or even a small nail
Ribbon for hanging, optional
Directions
Poke holes for the cloves in the fruit using the skewer, toothpick, or nail. You can create a pattern with cloves such as stripes, spirals, or stars if you wish. Or simply place the cloves as close together as possible in order to cover the whole fruit. Better coverage of cloves will help to preserve your pomander.

Firmly press a clove into each hole that you have made.

If your fingertips get sore from pressing cloves into the fruit cover them with Band-Aids or tape or use a thimble for protection.

When you have finished filling the fruit with cloves you can add a ribbon for hanging or place it somewhere special in your home to enjoy. Or you can roll your pomander in a mix of ground spices and orris root to help preserve your newly made clove pomander. Mix together 1 – 2 tablespoons of spices and ½ – 1 tablespoon of orris root. The orris root is optional so if you don't have any on hand just use ground spices. Roll the pomander in this mixture completely covering the outside of the fruit.

Finish up by setting your pomander aside to dry for a couple of weeks which will help it last even longer! To dry your pomander, simply keep it in the bowl with the spices and toss it with the spices every day or so while turning it to ensure that all sides of the pomander get exposed to the air.

Another option is to place the clove pomander and spices in a paper bag and shake the bag every day or so to keep the pomander covered with spices.

Tap your clove pomander occasionally—you will know that the pomander is dry when it makes a hollow sound.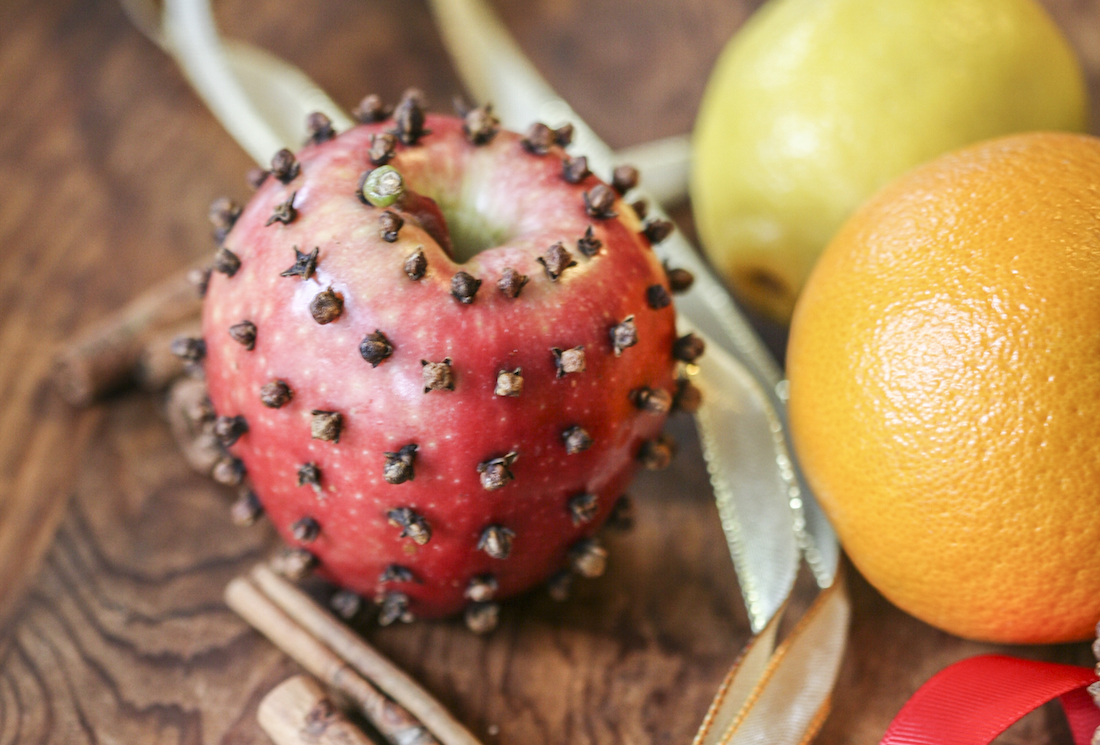 Delight in the Benefits of Aromatic Cloves
Did you know that cloves are dried flower buds from a tropical evergreen tree? Like many spices, cloves (Syzygium aromaticum) have been used throughout history for their delicious flavor and herbal benefits. As explained in the Introductory Herbal Course here at the Herbal Academy, this delightful warming herb is used by herbalists for its antimicrobial and antioxidant rich anti-inflammatory properties. These properties make clove a useful addition to formulas during the cold and flu season such as in this Immune Stimulating Elderberry Syrup. Cloves are also rich in aromatic volatile oils that act as a carminative in the digestive tract, helping to digest heavy foods and ease digestive woes. Enjoy it during the winter months as a useful friend and learn even more about this lovely little herb on the Academy blog: What is Clove? A Very Stimulating Herb.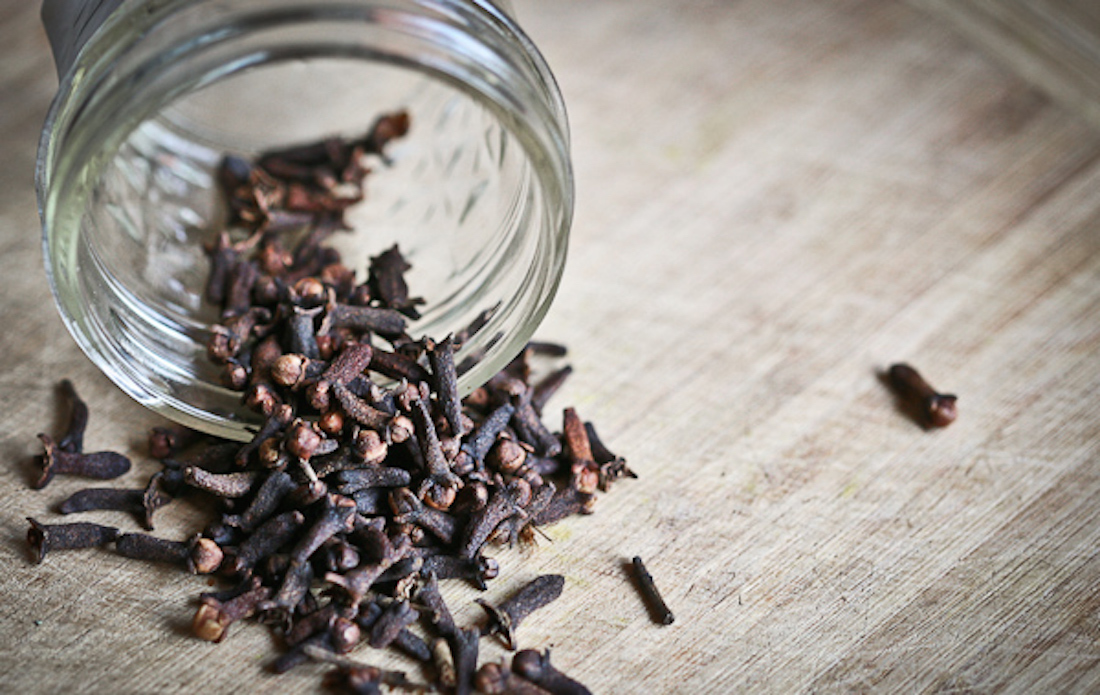 With a very powerful flavor, cloves are usually included in recipes in small amounts. Try cloves in your next batch of muffins or pumpkin pie! You can also pierce an onion with whole cloves to add a yummy flavor to broths, soups, and sauces. Simmered on the stove in a pot with cinnamon sticks and orange peel, cloves become a natural way to fragrance the home with a happy, comforting smell.
Given to children to play with, cloves become the perfect companion for a fresh batch of homemade playdough or even a delightful treat for the fairies!
Be sure to invite this lovely, unique herb into your home for the holidays and into your daily life to enjoy its wonderfully useful benefits!
Would you like to learn more about using common kitchen spices for wellness? Become an member of our extensive Herbarium membership or take an online Herbal Course with us to learn about kitchen herbs and so much more!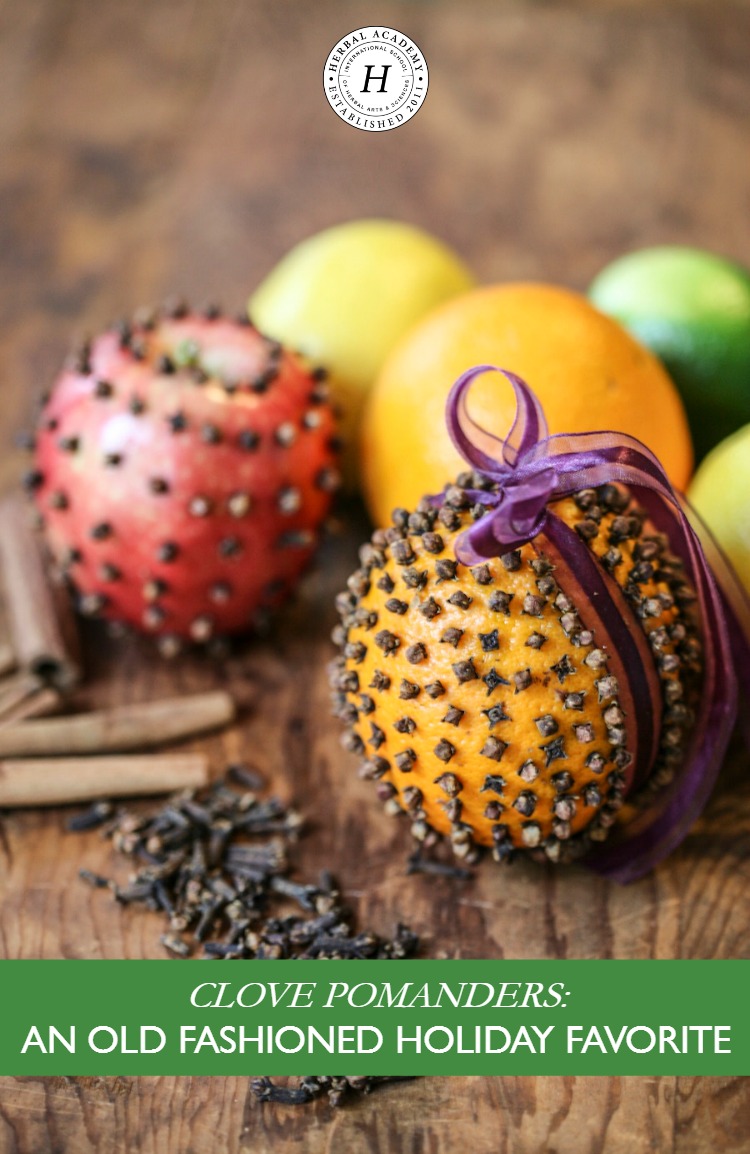 Save
Save