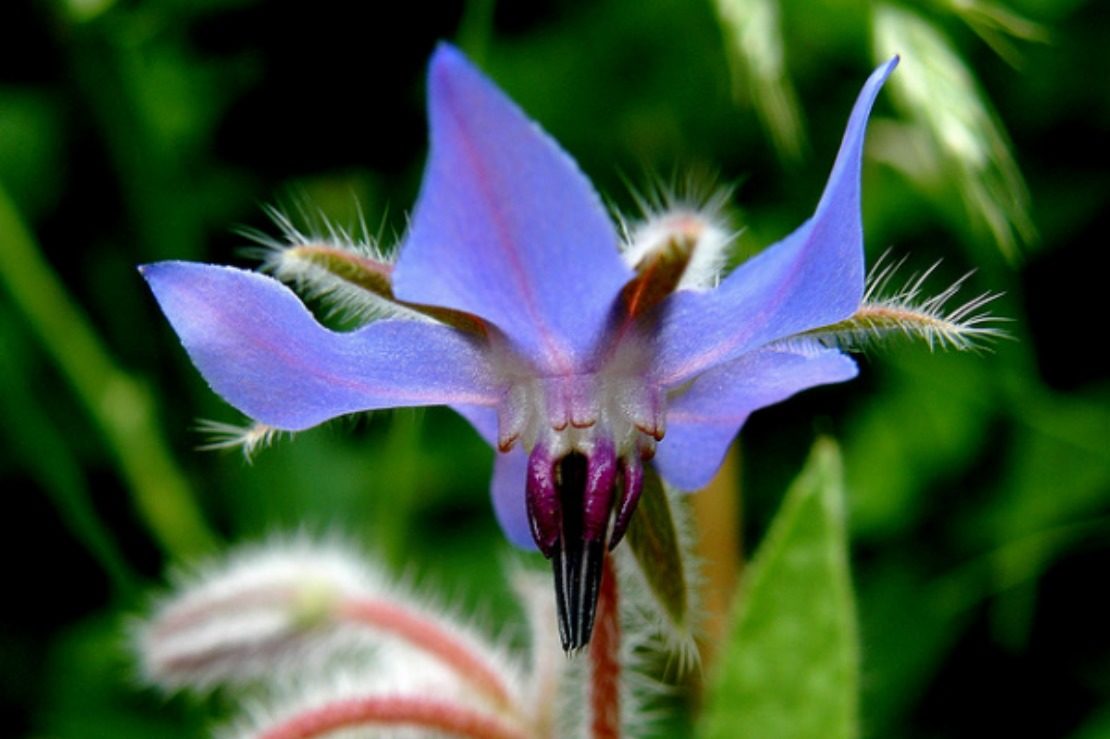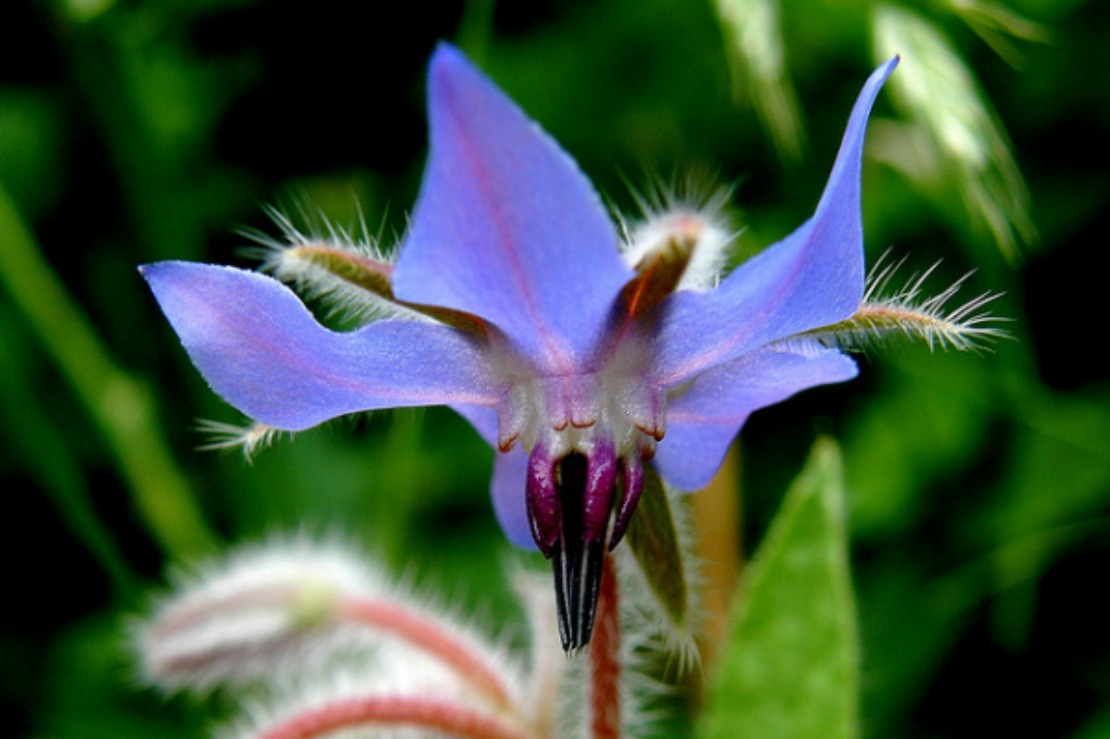 Borage – The "Heart Comforting" Herb
The topic of the day is borage! Botanical name: Borago officinalis. I have taken pictures of the borage plants growing in the garden here at the herbal cottage. The leaves are hardy and fuzzy, and the tops of the plants are flowering with beautiful blue, star-shaped flowers.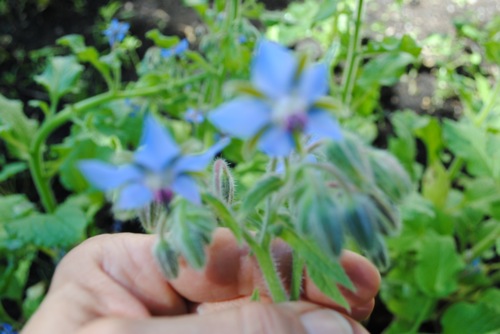 Borage
The aerial parts of this plant are used in herbalism. An infusion made from the leaves can be taken to support those with colds, fevers, and respiratory infections. The flowers and leaves are also edible and can be used in salads to not only add a cucumber flavor to the dish but to add a brilliant color as well. I have snipped some of the flowers to use in a salad this afternoon. These flowers would make a lovely garnish on just about anything from an appetizer to a dessert.
Historically, borage is described as a comfort to the heart, dispelling melancholy, and making men and women glad and merry. The Celtic name for borage is borrach meaning courage. According to Dioscorides and Pliny, borage was the nepenthe of Homer, a herb wine that brought complete forgetfulness.
Note: The stiff hairs on borage can be irritating to some sensitive individuals and cause contact dermatitis. Take care when handling borage plants.