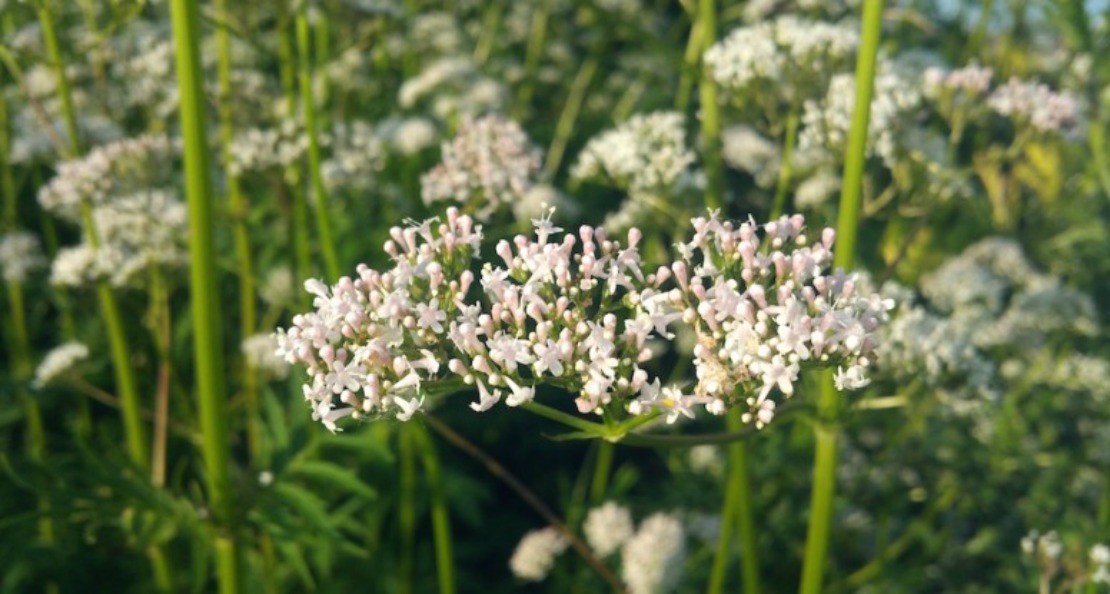 9 Ways To Use Valerian, Valeriana officinalis
Valerian (Valeriana officinalis) is a lovely garden plant with pinkish-white aromatic flowers. A perennial to Zone 4, valerian thrives in sun to partial shade, is easily propagated, and requires little care. Plant it in the back of your garden, though, since it can grow up to six feet tall!
Valerian is more than a garden beauty, however. It has a documented use spanning more than 2000 years!
When people think of valerian, it's typically on their go-to list for insomnia. While valerian has been used extensively as a sleep aid, it has also been used for upper respiratory problems, pain relief, skin problems, and cramps. You'll find valerian used in tinctures, cough syrups, ointments and salves, teas and other beverages.
9 Ways To Use Valerian
To learn more about valerian and its many uses, stop on over to our article here and then follow up with these resources that follow!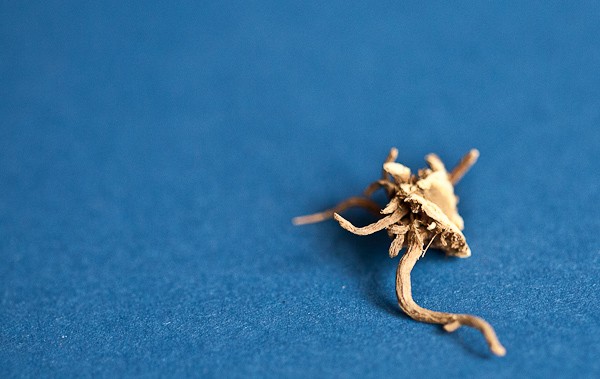 Sheltering with Valerian
If you're a history buff and an herbalist, you'll enjoy learning about how valerian was used during World War II. Soldiers with shell shock and civilians with frayed nerves used valerian to counter the psychological effects of war.
http://theherbalacademy.com/2014/02/sheltering-with-valerian/
Valerian for the First Aid Kit
Do you have your herbal first aid kit ready for summer? Keep versatile valerian root on hand to soothe sore muscles and bruises, to relieve a chesty cough, or to help you fall asleep.
http://theherbalacademy.com/2015/05/on-the-go-herbal-first-aid-kit-for-camping-hiking-or-anywhere/
Dad's Cough and Bronchial Concoction
If you've used mullein to calm a cough, you might want to add valerian and make "Dad's Cough and Bronchial Concoction." Making this during the summer will help you prepare for the upcoming cold and flu season.
http://somecallitnatural.com/2013/01/cough-and-bronchial-concoction-remedy-oregano-oil-mullein-valerian/
*Editor's Note: This recipes has been updated, and lobelia has now replaced the valerian the recipe originally called for. Either can be used appropriately here.

Bronchial Relaxer Tea
This bronchial relaxer tea made with valerian is perfect for spastic coughs. Get this recipe and nine others especially good for cold and flu season on this post:
http://theherbalacademy.com/2014/09/ten-homemade-herbal-teas-for-cold-and-flu-season/
Black Cherry Cough Syrup
This black cherry cough syrup tastes great and is perfect for soothing coughs and sore throats.
http://www.anniesremedy.com/chart_remedy.php?rem_ID=717
Sleepytime Tea Tincture
Are you one of many people who have trouble falling—or staying—asleep? If you lead a fairly healthy life and still having one of those nights that you just can't get to sleep, there are many herbs that can help calm the mind and body to help you fall asleep and stay asleep. Try this sleep time tea with valerian. Get the recipe, along with additional tips for getting a good night's rest here:
http://www.thehippyhomemaker.com/good-night-sleep-tight-sleepytime-tea-tincture-good-nights-rest/

Valerian Mint Cordial
Hard day at work? This valerian mint cordial recipe makes a perfect, relaxing nightcap. The cordial is rather simple, with only two main ingredients. Valerian is the main force in this recipe, keeping us covered for the sleepy side of the formula. Get the recipe:
http://theherbalacademy.com/2014/10/valerian-mint-cordial-the-perfect-herbal-nightcap/
Aunt Flo's Cramps-B-Gone Tea
If you suffer from menstrual cramps, be sure to read how valerian and other herbs can help and try out this tea by The Hippy Homemaker. For an even yummier flavor in your tea, add a pinch of cinnamon chips or peppermint leaf to your herbal mixture.
http://www.thehippyhomemaker.com/aunt-flos-cramps-tea-tincture/
Headache Ease Tincture
Struggle with headaches? This "headache ease" tincture can help get the pain under control. Don't have all the ingredients on hand?  Check out the handy list of herbal substitutions in the post.
http://www.growingupherbal.com/how-to-substitute-herbs/