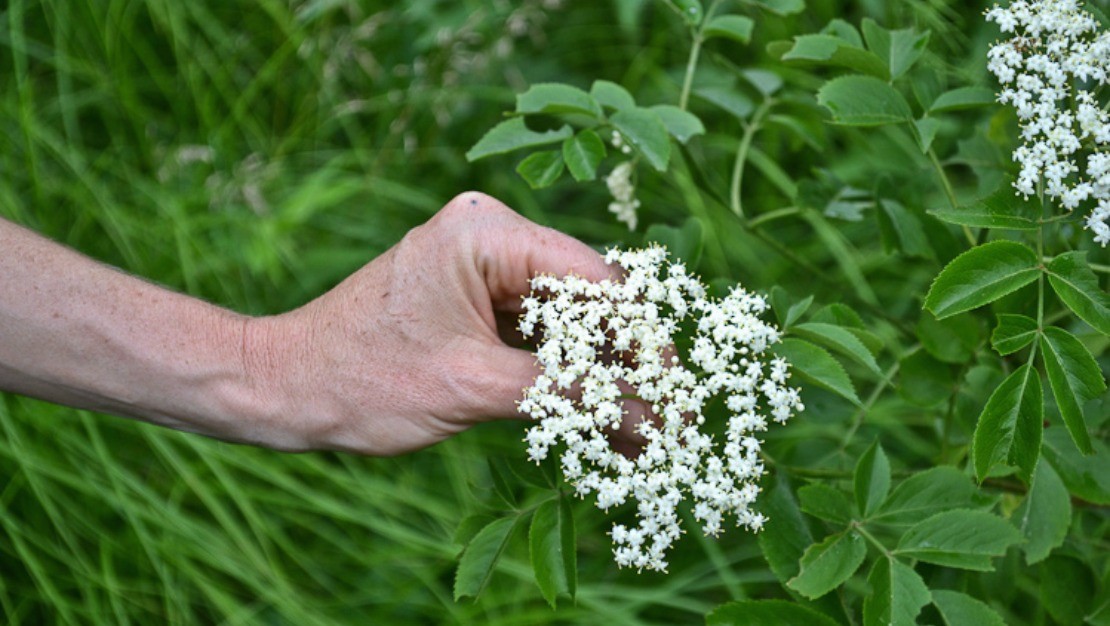 10 Elderflower Recipes and Uses
The elegant elderflower – if you've been noticing large, creamy blossoms on forest edges, then you're probably seeing the flower of the elder. In this post, we are sharing an assortment of elderflower recipes to try yourself. Like us, we hope you find the flower an alluring early-summer resource!
It seems appropriate that the elder is under the sign of Venus. When you begin working with its aromatic blooms, it's easy to understand why the elder means purification and love in the language of flowers. In fact, when standing amid an elder in full bloom, one almost feels the presence of the goddess Venus herself.
Fittingly, the delicate flower helps women remain beautiful; it has been used since ancient Egyptian times for reducing wrinkles and age spots. It also inspired the poet Seamus Heaney when he wrote his Glanmore Sonnets:
He lived there in the unsayable light.

He saw the fuchsia in a drizzling noon,

The elderflowers at dusk like a risen moon

And green fields greying on the windswept heights.
Shamans and medicine people worldwide believed elder was a supportive plant and commonly used it for upper respiratory ailments and topically for skin problems. Traditionally, our herbalist elders, such as Hippocrates, Dioscorides, and Pliney the Elder recognized its strength as a diuretic, diaphoretic, anti-inflammatory, anti-bacterial, and more. Recent research from Israel and the United Kingdom has confirmed some of these claims.
Elder has long been a human ally – read more about this herb here. And below, you will find an assortment of elderflower recipes and uses to try yourself. Like me, I hope you find the flower an alluring early-summer resource!
10 Elderflower Recipes and Uses
When I was in England a few years ago, I ran across a non-alcoholic drink known as "Elder Flower Cordial," and I fell in love. When I came home, I experimented until I came up with this recipe:
Elderflower Cordial
Ingredients
Thirty ounces of water
Four to five elderberry umbels, with most of the stems removed
Directions
Bring the water to a boil and remove from heat.
Add the elderberry umbels to the water, cover, and let stand for several hours.
Strain the flowers and measure the water before returning it to a clean pot.
Add the same amount of sugar as you have liquid and bring to a boil.
Reduce heat and simmer for about 30 minutes.
Remove from heat.
Chill.
Add the syrup mixture to sparkling water to taste.
I fill jars 2/3 full of this syrup and freeze it for winter use. I've used it on pancakes and in cake mixes. It makes a wonderful punch, too.
Elderflower Fritters
Making fritters is one of my favorite ways to enjoy elderflowers. All you need is fresh elder flowers and pre-made pancake mix. A variety of recipes can be found in old cookbooks, or use the one in this post:
http://theherbalacademy.com/2015/06/the-joy-of-harvesting-and-using-elder-flowers/
Elderflower Vinegar
Ingredients
Vinegar (apple cider, white wine, or champagne all make excellent choices)
Elder flowers
Directions
Fill a jar with fresh elder flowers.
Cover with vinegar.
Let sit for at least a month, strain, and pour the infused vinegar into a sterilized bottle.
When I make an elderberry oxymel, I use elder-infused vinegar. You can do the same thing with elixirs and elder flower honey.
Elder Flower Evening Beverage
Ingredients
5 fresh elder flowers
A few springs of lemon balm
Peels from one lemon
Vodka
Sugar
Directions
Remove elder stems and put the flowers in a glass jar, along with the lemon balm and lemon peel.
Add enough vodka to cover and let sit for at least two weeks.
Strain flowers from vodka.
Add a sugar syrup (to taste) and let sit at least two more weeks.
Serve this delicious beverage over ice.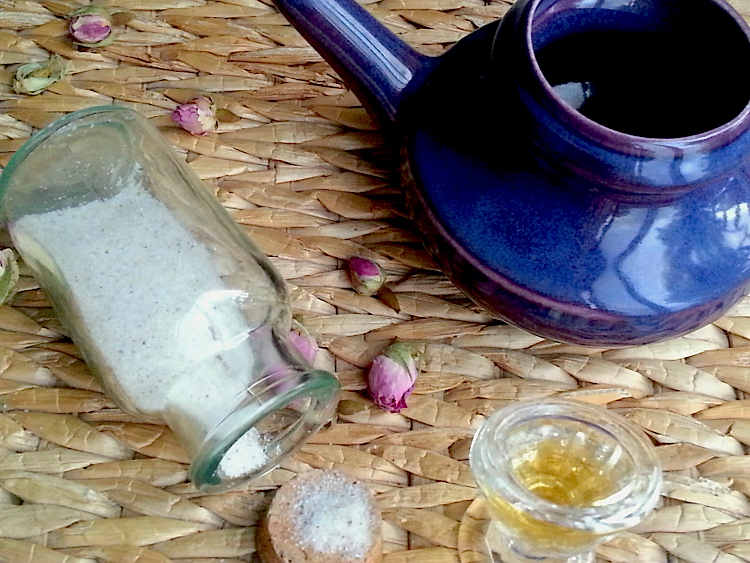 Elderflower for Allergy Support
Allergies are troublesome for many of us, especially during this time of year. Check out these six plants that may offer support, with instructions on how to use them:
http://theherbalacademy.com/2015/05/allergy-home-remedies-for-families/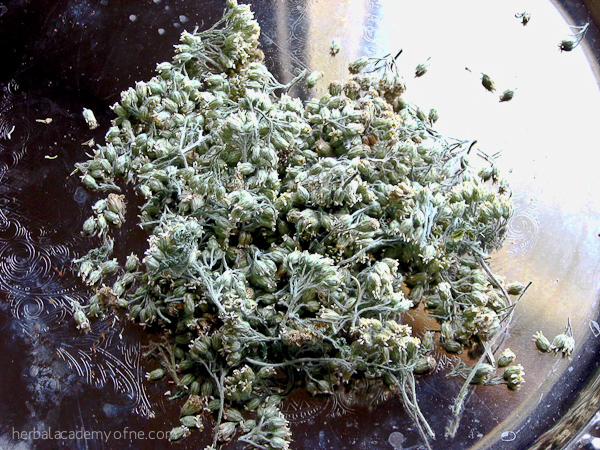 Formula for Hot & Moist Cold/Flu
This cold and fever tea formula, made with five common plant allies, is one to make this summer. That way, you'll be ready for cold and flu season when it arrives. Find instructions here:
http://theherbalacademy.com/2014/07/yarrow-as-a-natural-remedy-for-fever-and-flu/
Elderflower Wine
You may have heard of elderberry wine, but there many ways to make wines using ingredients you probably have growing right in your own backyard. Check out these seven plants and let the winemaking begin!
http://theherbalacademy.com/2015/04/turn-these-7-herbs-and-flowers-into-country-wine/
Elderflower Tea – Always a Wise Choice
If you've never collected elder flowers or made an elderflower tea, you're in for a treat. Learn how to harvest elderflowers and transform them into a lovely beverage!
http://www.thedancingherbalist.com/#!Edlerflower/chwf/5506f4950cf2458597d0705a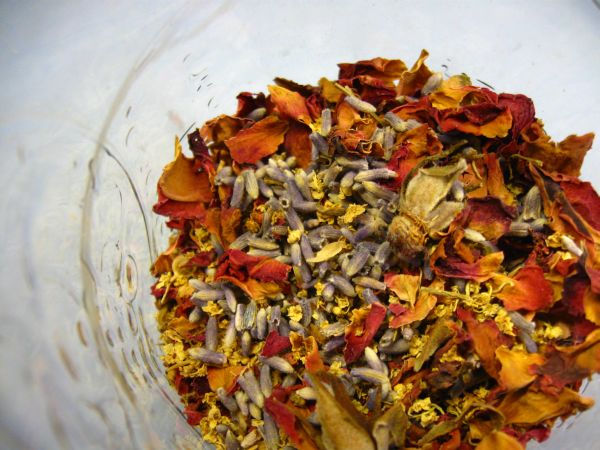 Three-Flower Vinegar
This vinegar is wonderful for the skin! This recipe calls for lavender buds, rose petals, and elderflowers. Learn how to make this skin-soothing vinegar here:
http://www.indieherbalist.com/blog/three-flower-vinegar-first-aid-for-skin
Elderflower Sorbet
This tasty sorbet is made with gooseberries, honey, and elderflowers. In addition to the sorbet recipe, you'll find four more ideas for using elderflowers to make elderflower vinegar, champagne, infused almond milk, and elderflower pancakes. Get all the recipes in this post.
http://www.wildplantforager.com/blog/5-delicious-elder-flower-recipes-other-than-just-syrup