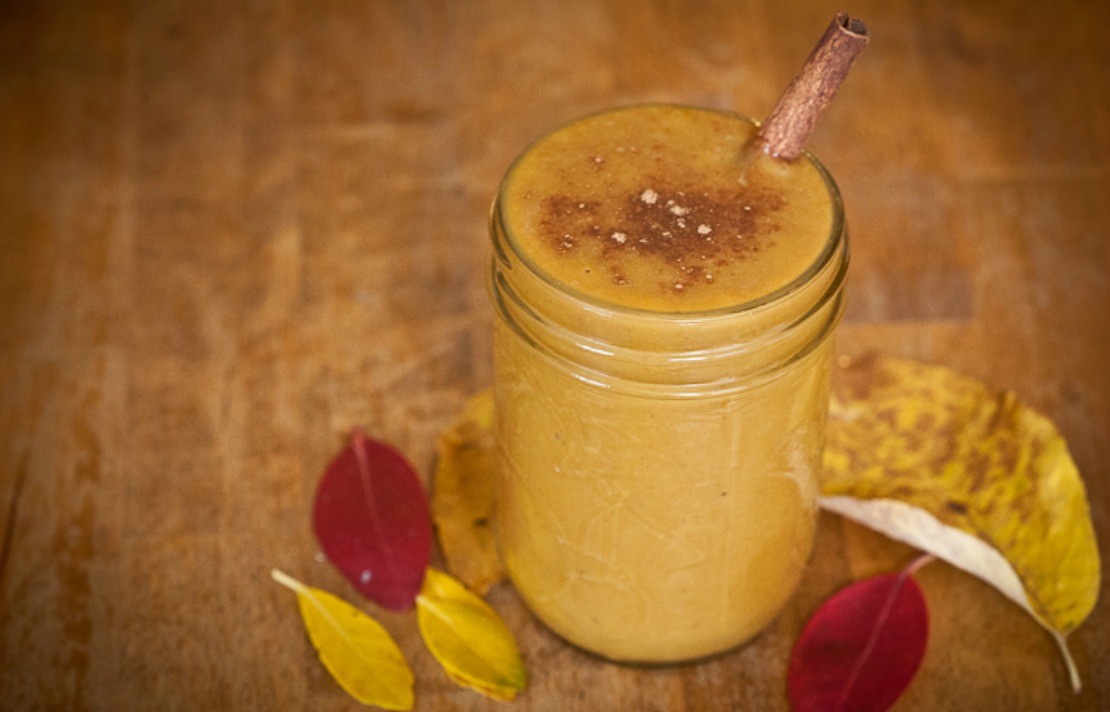 Immune-Boosting Pumpkin Pie Smoothie Recipe
October is by far my favorite month of the year. This month is full of awesome things including cooler, boot-wearing weather, my birthday, pumpkin pie everything, and Halloween! This month is also the time of year that I really start to build my immune system to fight off all the colds and flu that everyone else around me is catching. Fortunately, immune boosting doesn't have to taste terrible! In fact, it can taste downright sinful when you add in a pumpkin pie smoothie and a lot of spice!
Let Food be Thy Medicine…
The "father of medicine," Hippocrates, once said "let food be thy medicine and medicine be thy food." It is so darn easy to boost and support your immune system with food! No matter the type of foodie you are (i.e., vegan/vegetarian, paleo, gluten-free, or all-inclusive), the key to a healthy meal is using organic, whole foods. One of the greatest things about smoothies is that you can add in all sorts of immune boosting ingredients including fresh/dried herbs and veggies that you might not be getting enough of in your diet.
Pumpkins Are More Than Just a Tasty Pie
My absolute favorite thing about immune boosting during the fall season is that it's also pumpkin-pie-everything season! It just so happens that pumpkins are a REALLY great super food to help boost your immune system. Rich in antioxidants, beta carotene, and vitamins C and E, pumpkins are one of my favorite smoothie additions because they are so good for you! Pumpkins also contain a lot of fiber, which helps promote a healthy gut. Good digestive health is good for the overall immune system because upwards of 75% of our health lies within our gut! Without a properly functioning digestive system, our immune system doesn't stand a chance.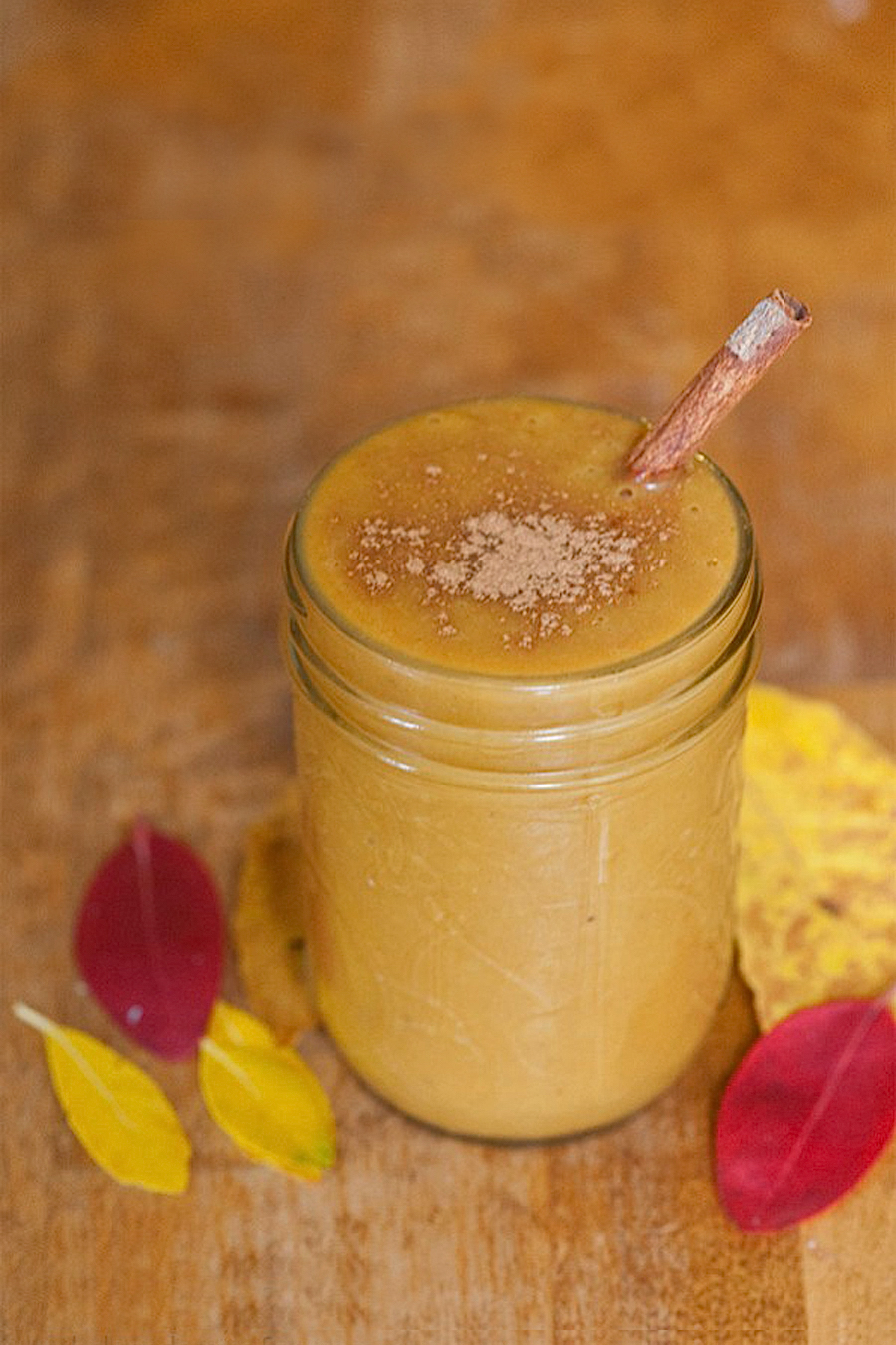 Immune Boosting Herbal Pumpkin Pie Smoothie
This smoothie is full of immune boosting properties! The requisite pumpkin pie spices (cinnamon, nutmeg, ginger, and cloves) all have antiseptic and antibacterial properties, making them perfect for this smoothie. I also like to add the turmeric to this recipe because it is well a known spicy herb used to help with digestion and immune support – plus it's super tasty! You can read more about turmeric here.
Immune Boosting Herbal Pumpkin Pie Smoothie
Ingredients
4 frozen bananas
1 1/2 cups pumpkin puree
2-4 Tbsp. maple syrup (For extra immune boosting properties you can substitute raw unfiltered honey, though I truly prefer the maple syrup flavor to complement pumpkin pie)
1-2 cups of coconut milk, to reach your desired consistency (you can substitute water or another non-dairy milk, but avoid using dairy milk as dairy causes the production of phlegm)
1 Tbsp. coconut oil
1 tsp. fresh ginger root (or ½ tsp. dried powdered)
1 tsp. fresh turmeric root (or ½ tsp. dried powdered)
1 tsp. cinnamon powder
1/2 tsp. cloves powder
1/2 tsp. nutmeg powder
1 tsp. echinacea powder (you can substitute astragalus root powder here too)
1/4 tsp. vanilla extract
Directions
In a blender, combine 1 cup coconut milk (or other non-dairy milk) and all of the other ingredients.
Blend until smooth, adding more coconut milk as needed, to reach your desired consistency.
Drink up and enjoy!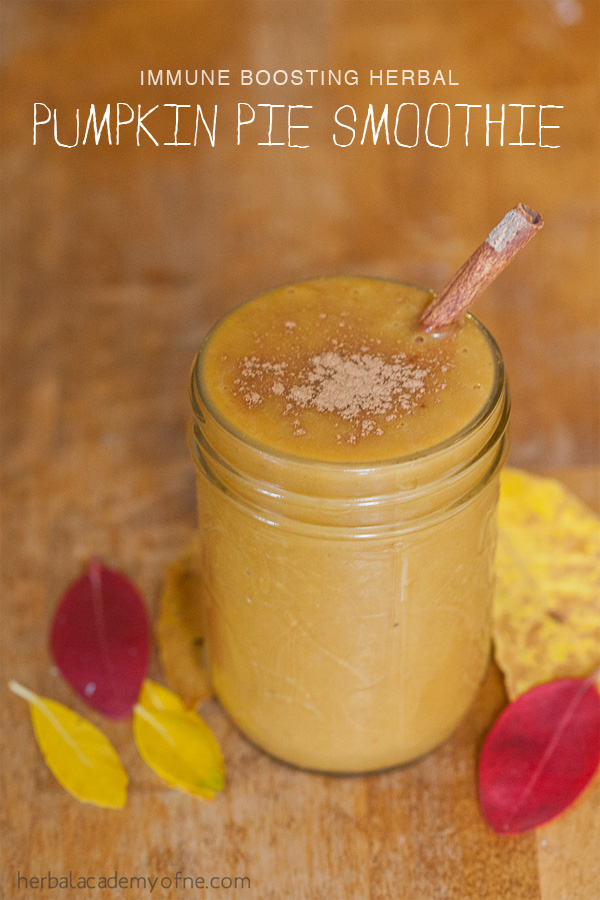 This post was written by The Hippy Homemaker, Christina, who loves to share what she's learning about green and eco-friendly living, natural health, aromatherapy, herbalism and more!