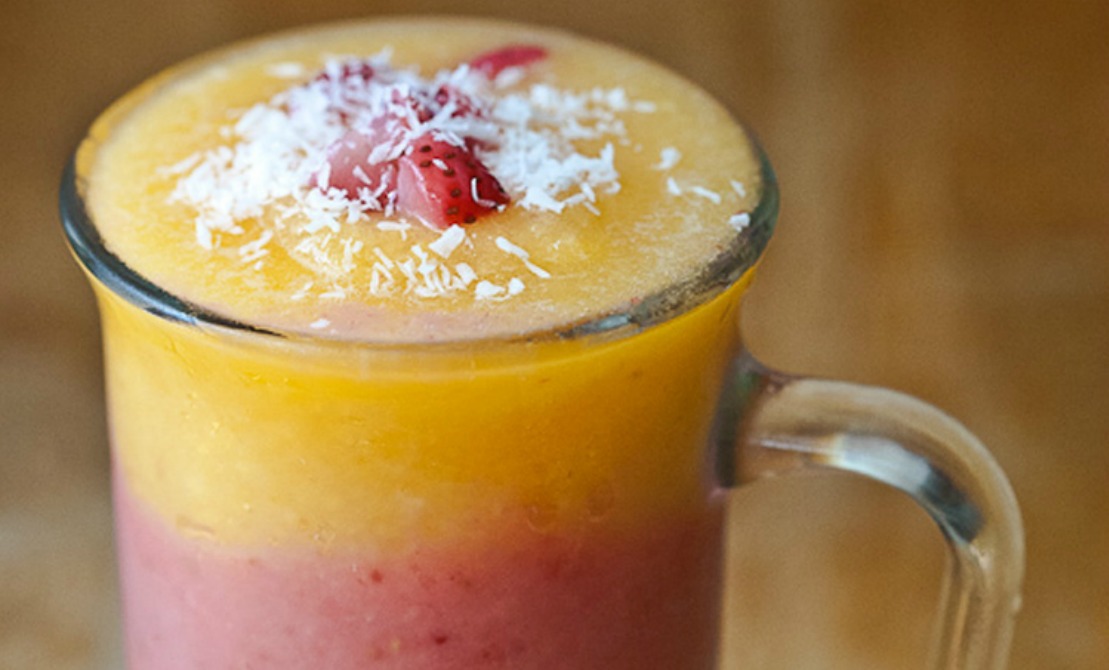 Highly nutritious, maca has been used as a staple food source by central Peruvians for thousands of years as well as a remedy to improve stamina and libido. The Incans first domesticated the plant over 2,000 years ago. Maca's nutritional profile reveals it is rich in copper, vitamin C, and potassium as well as trace elements like iodine, iron, and zinc, fatty acids, and amino acids. Dried maca root consists of about 10-14% protein and 60-75% carbohydrates. One hundred grams (about 20 teaspoons) of dried maca powder contains 475% daily value (DV) of vitamin C, 82% DV iron, 25% DV calcium, 300% DV copper, 57% DV potassium, 29% DV niacin, and 57% DV vitamin B6. Be sure to look for ethically and organically produced maca (like this option or this one).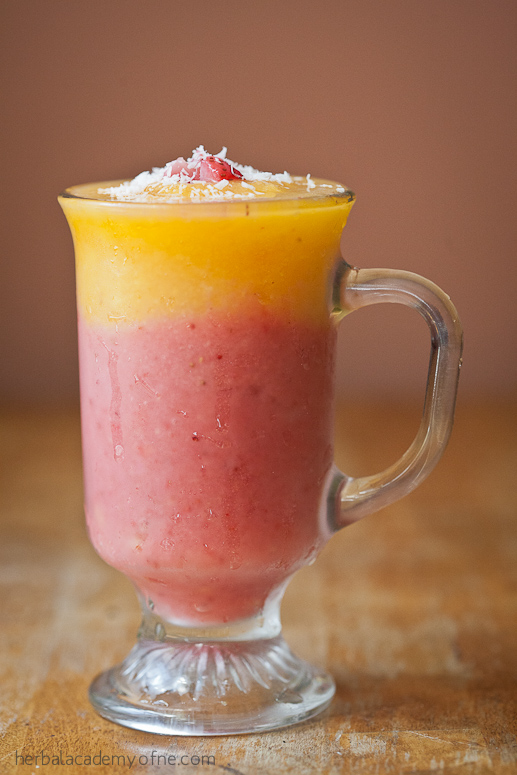 Maca Recipe
This is an energizing and nutritious maca smoothie, high in vitamin C, calcium, and even protein. For more on maca, read our recent article on Mother Earth News!
Maca Peach-Strawberry Smoothie
Ingredients
Handful of frozen organic strawberries
Handful frozen organic peaches
1 teaspoon maca powder
1-2 Tablespoons coconut yogurt
2 pitted dates (optional)
Enough water to blend (usually about a cup)
Directions
Blend all ingredients and drink!