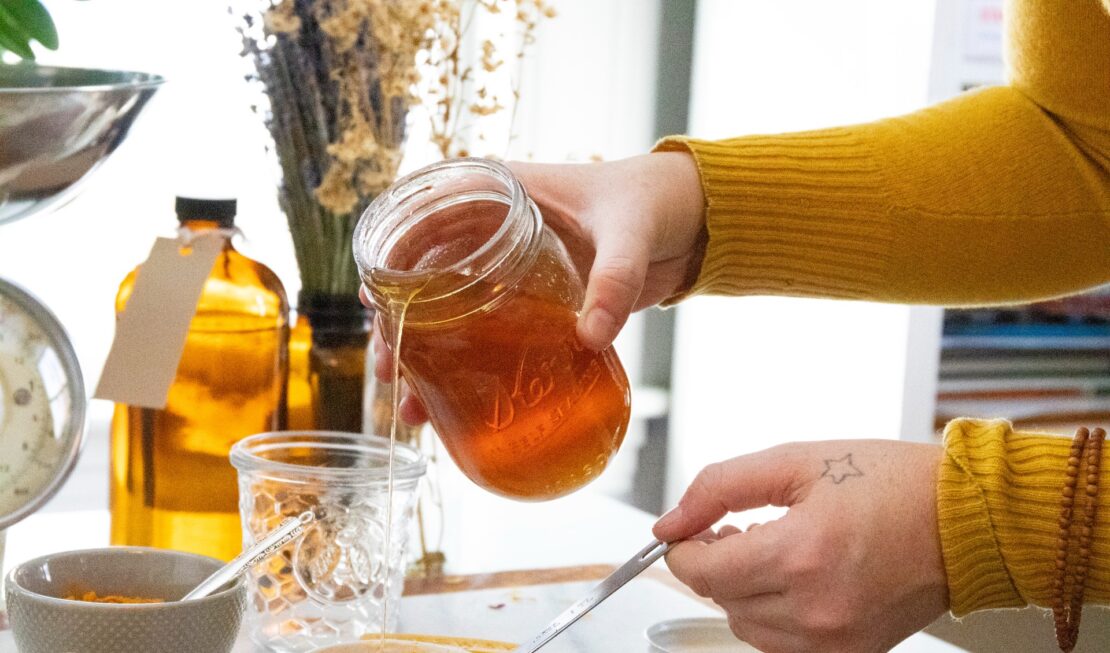 Respiratory Support Honey for Spring Allergies
The following book excerpt is taken from The Herbal Kitchen by Kami McBride and used with permission.
If you're an herb nerd with spring allergies, you face a bit of a conundrum. While the Earth bursts with color and birdsong, you might feel the urge to run indoors instead of out. But as we head into spring allergy season, you can indeed turn to nature for guidance in the form of herbs and honey.
This herbal honey for respiratory support is easy to make at home and will help you avoid the unwanted chemicals in many store-bought allergy-relief products. If you happen to live somewhere with wildfires, then you can also keep this honey on hand during wildfire season to help soothe the irritated throats and respiratory passageways that often come with smoke in the air.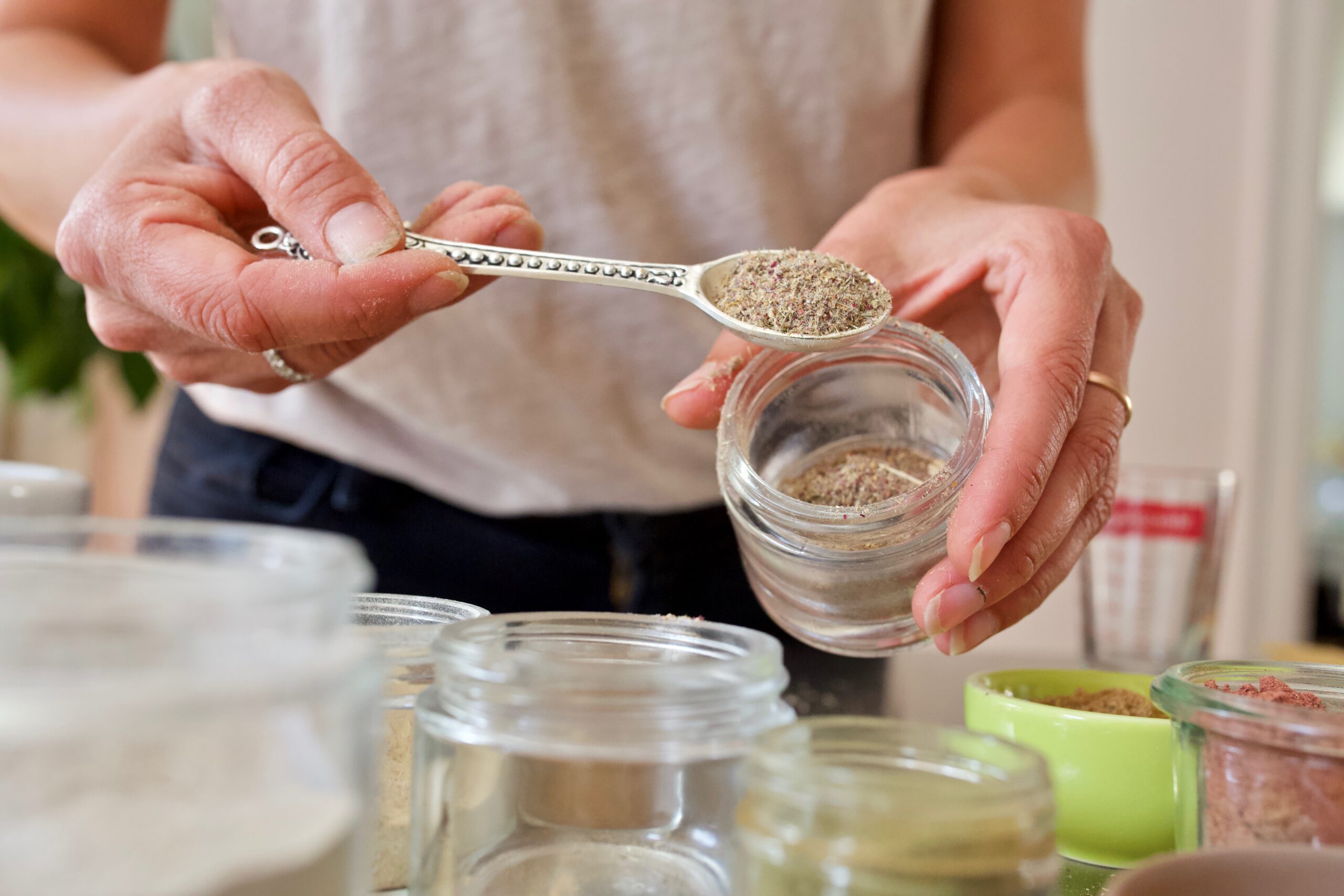 How Herbs and Honey Soothe Spring Allergies
Honey: Honey is a time-honored ingredient for soothing sore throats and easing a cough (Sultana et al., 2016). Additionally, honey acts as an ambassador between local flora and the body. The theory is that honey introduces us to plants' pollen in a safer, more removed context than if we were to inhale pollen directly outdoors, thereby decreasing the body's immune response. Although scientific reviews show mixed evidence of this, people continue to report anecdotally that consuming local, raw honey eases spring allergies (Münstedt & Männle, 2020).
Fennel Seed: One of fennel's traditional uses is as an antispasmodic to soothe coughs. The seed, specifically, has been used for this purpose in Italy, Turkey, and Pakistan (Jadid et al., 2023). But virtually every part of the plant has been used to ease coughs in various cultures.
Juniper Berry: As I write in my book, The Herbal Kitchen, these distinctively-flavored berries (which are technically a small cone!), can help soothe a sore throat. In addition, many blue and purple foods contain flavonoids that stimulate antioxidant activity in the body, benefitting our overall health by helping to soothe inflammation.
Ginger: Ginger can help ease coughs and sore throats, and a 2020 study found that ginger extract is as effective as a popular allergy medication for improving nasal symptoms of allergic rhinitis, such as pollen-induced spring allergies (without the drowsiness, fatigue, dizziness, and constipation) (Yamprasert et al., 2020). This culinary herb also has anti-inflammatory properties that help keep the body balanced (Azeez & Lunghar, 2021). 
Horseradish: If you've ever felt horseradish's signature heat, which is especially stimulating to the head and sinuses, then you know how it can help get sinus fluids moving and clear congestion.

Respiratory Support Honey
Ingredients
1½ cups raw, organic honey (preferably locally sourced)
3 tablespoons powdered fennel (Foeniculum vulgare) seed
2 teaspoons powdered juniper berry (Juniperus communis)
2 teaspoons powdered ginger (Zingiber officinale) rhizome
1 teaspoon powdered horseradish (Armoracia rusticana) root
1 teaspoon powdered garlic (Allium sativa) 
Directions
Pour the honey into a sterilized jar.
Put the jar into a double boiler over lowest heat. 
Gently warm until the honey is fluid enough to mix the herbs in with ease. Don't heat beyond this point, or you'll start to degrade the antioxidants and enzymes in raw honey.
Stir the powdered herbs into the warm honey, mixing thoroughly.
Remove the jar of honey from the double boiler and let cool.
Store the honey in a cabinet for two weeks to allow the herbs to steep, stirring occasionally.
Leave the herbs in the honey when you use it. There's no need to strain them out.
The moment you notice a tickle or scratch in your throat, suck on a small spoonful of Respiratory Support Honey – or stir a spoonful into a cup of tea –  to soothe your throat.
In Closing, 
For nature lovers with spring allergies, Respiratory Support Honey can be a meaningful step toward turning to the Earth for support in our health, rather than seeking out synthetic products to quiet our symptoms. As someone who needed brain surgery for a tumor that was the result of a pharmaceutical side effect, I know how real the statistics in the fine print are – and I've dedicated my life to helping others avoid becoming another statistic. Over the course of nearly four decades, I've helped thousands of people demystify the world of herbal solutions, empowering them to care for common ailments and I know you can do this too.
It might seem like "just one recipe," but this is how we reclaim the herbal arts: one recipe at a time, one person at a time. Collectively, we're rediscovering knowledge of the empowering self-care skills all of our ancestors would have practiced. We're deepening our connection with the medicine of the plants and the wisdom of our bodies so we can learn to live a healthy lifestyle. And when we engage in our heritage of working with the plants, it becomes an embodied model of living sustainability that can help guide us into the future.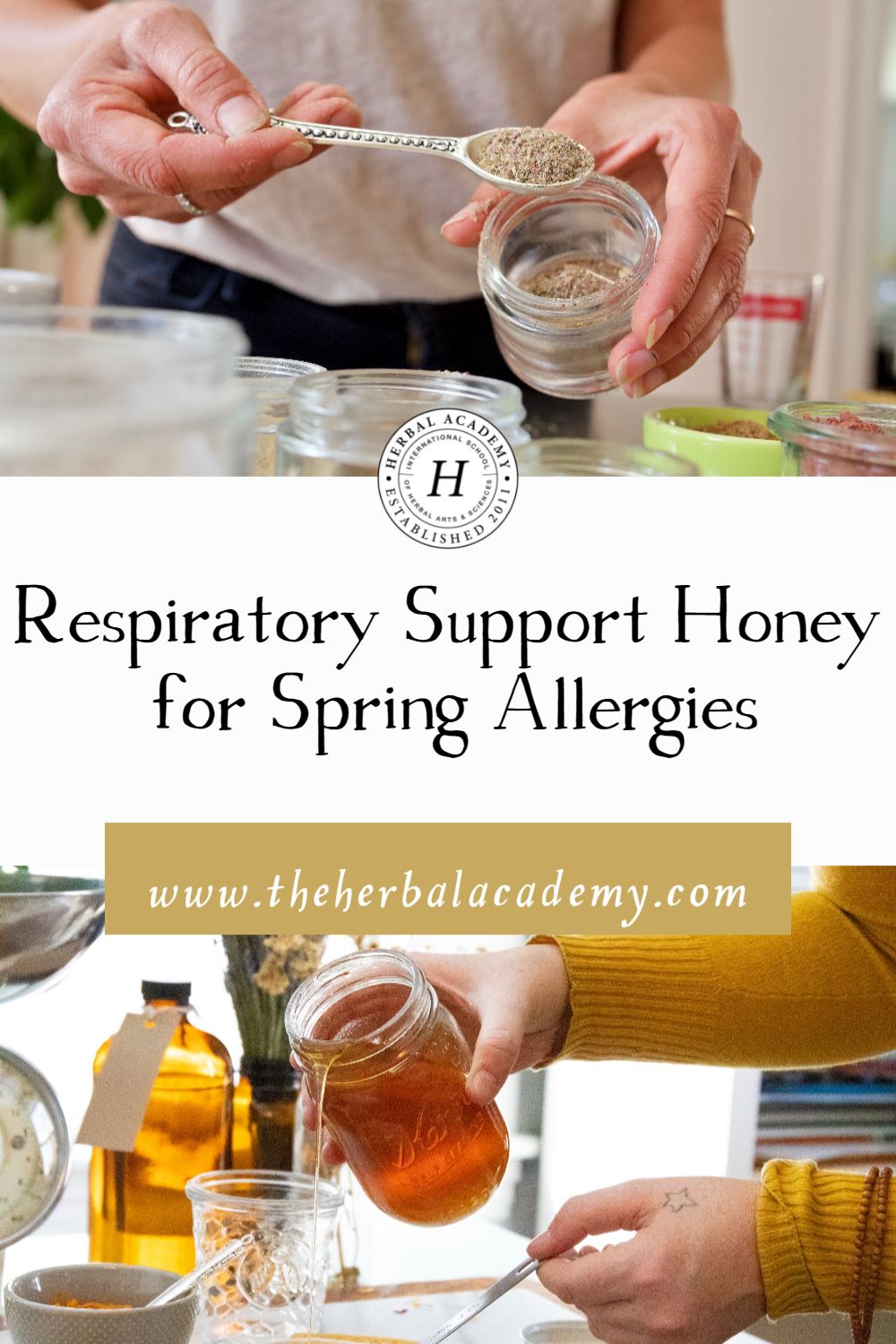 REFERENCES
Azeez, T. B., & Lunghar, J. (2021, January 1). 6 – Antiinflammatory effects of turmeric (Curcuma longa) and ginger (Zingiber officinale) (S. Gopi, A. Amalraj, A. Kunnumakkara, & S. Thomas, Eds.). ScienceDirect; Academic Press. https://www.sciencedirect.com/science/article/pii/B9780128192184000110
Jadid, N., Widodo, A. F., Ermavitalini, D., Sa'adah, N. N., Gunawan, S., & Nisa, C. (2023). The medicinal Umbelliferae plant Fennel (Foeniculum vulgare Mill.): Cultivation, traditional uses, phytopharmacological properties, and application in animal husbandry. Arabian Journal of Chemistry, 16(3), 104541. https://doi.org/10.1016/j.arabjc.2023.104541
Münstedt, K., & Männle, H. (2020). Seasonal allergic rhinitis and the role of apitherapy. Allergologia et Immunopathologia, 48(6), 582–588. https://doi.org/10.1016/j.aller.2020.03.015
Sultana, Shahnaz & Khan, Andleeb & Safhi, Mohd & Alhazmi, Hassan. (2016). Cough Suppressant Herbal Drugs: A Review. IJPSI. 
Yamprasert, R., Chanvimalueng, W., Mukkasombut, N., & Itharat, A. (2020). Ginger extract versus Loratadine in the treatment of allergic rhinitis: a randomized controlled trial. BMC Complementary Medicine and Therapies, 20(1). https://doi.org/10.1186/s12906-020-2875-z