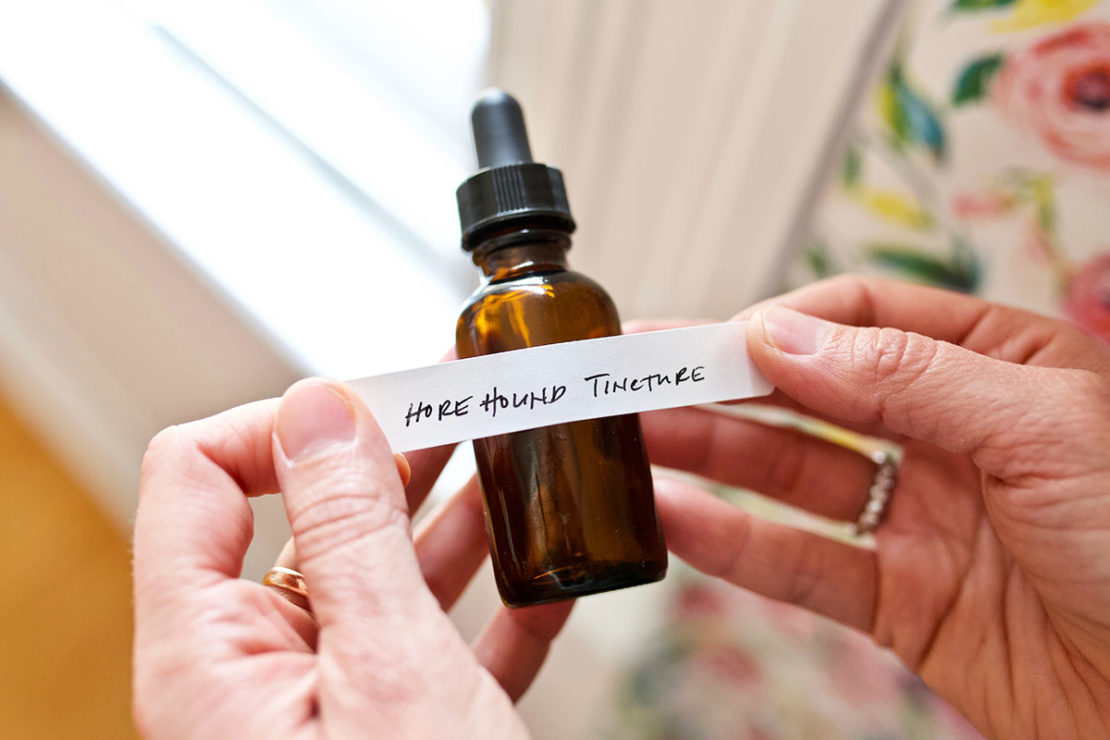 Reviving Horehound: 6 Ways You Can Use This Traditional Herb
Truly an age-old herb, horehound (Marrubium vulgare) was a staple in ancient Egyptian medicine and traditional Greek medicine for a significant period (Holmes, 1989) and has enjoyed a familiar position in various folk traditions. Eclectic herbalists employed horehound to "increase secretions of the skin" (otherwise known as "sweating"), help support a chronic cough, and even to promote menses (Felter, 1922; Pereira, 1854). However, for the last two centuries or so, horehound has fallen off the map almost entirely and for no good reason! Horehound carries many useful properties, especially for supporting respiratory health and well-being during the cold and flu season. 
I don't know about you, but I think it's time for horehound to shine in the limelight and become a staple herb in our materia medica again! Keep reading to discover six ways you can use this traditional herb today.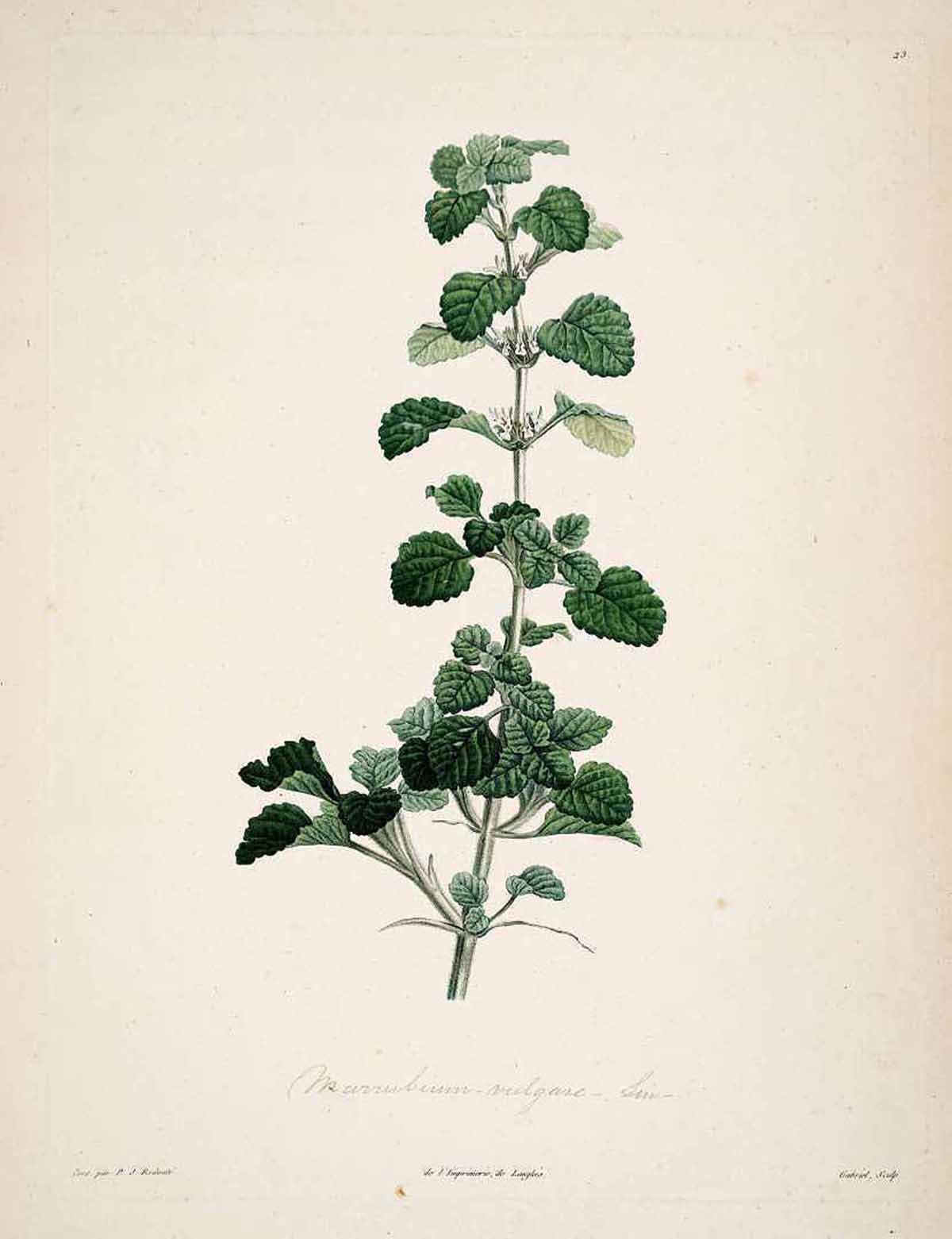 6 Ways You Can Use Horehound
Horehound has many different uses that can be valuable in your herbal practice. Below are six ways horehound is commonly used, including different preparations you can utilize depending on the purpose. Learning the different methods below will give you a variety of ways to start using horehound. 
As always, be sure to consider all of your symptoms and health history when deciding how best to incorporate herbs. If any of your symptoms are severe or seem possibly concerning, consult a professional healthcare practitioner.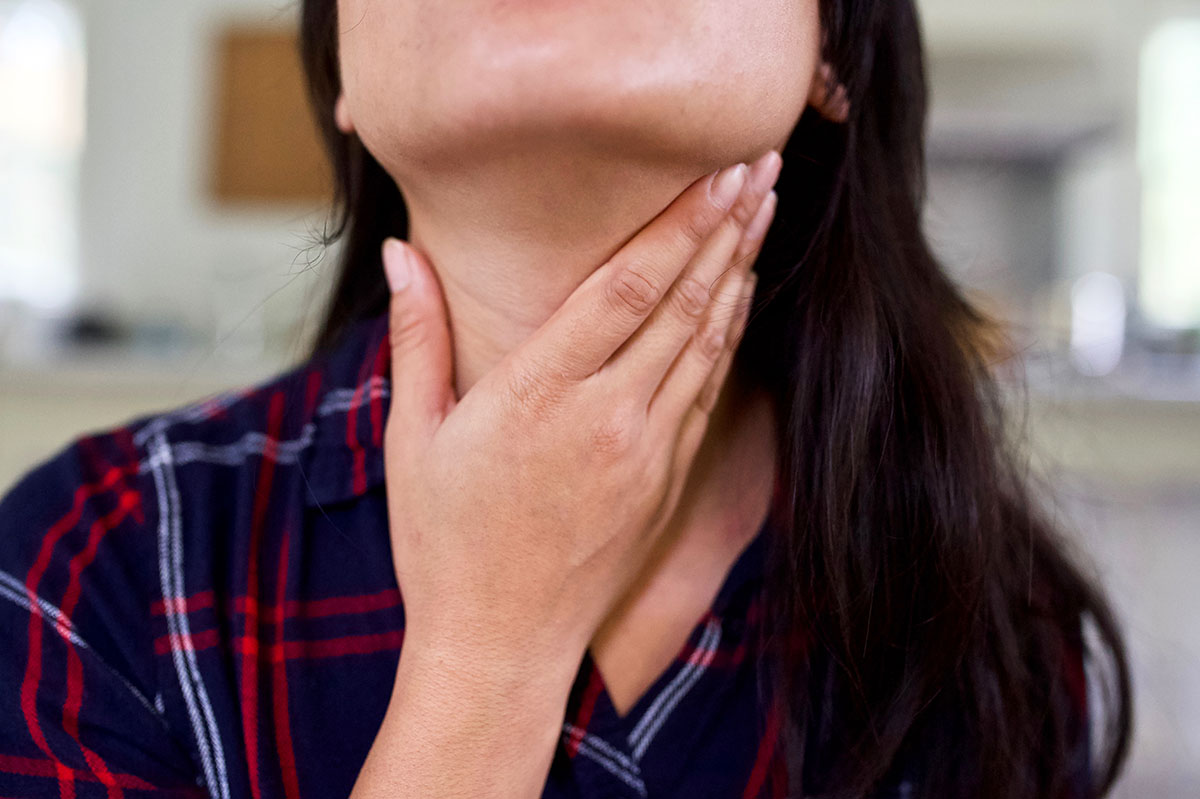 To Soothe A Sore Throat
When you're in the throes of a painful and irritating sore throat, horehound can be an ideal herb to have on hand. It can not only help ease the pain associated with a sore throat, but it can also help quell spasms, lending much-needed support when a spastic cough is present (Hoffman, 1987; Holmes, 1989). 
Horehound also has an affinity for recurrent sore throats connected with chronic liver congestion, too (Holmes, 1989). While horehound carries a primary affinity for the respiratory system, it carries a secondary affinity for the liver (Holmes, 1989). So for symptom pictures of this nature, horehound is used to address seemingly acute symptoms connected with an underlying chronic condition. While chronic liver congestion can present in many ways, some of the more common symptoms are: hypertension, headaches, acid reflux, weight changes, and digestive issues (Holmes, 1989). For those who suffer from chronic sore throats or symptoms that linger well past the time of illness, horehound would be a valuable herb to start using for it's antispasmodic, pain-relieving, and soothing effects on a sore throat as well as its decongestant effect on the liver (Holmes, 1989). 
One of my favorite ways to soothe a painful sore throat from spastic coughing is to suck on a horehound-infused herbal lozenge (or "cough drop"). Since horehound is a naturally bitter-tasting herb, using it in a sweetened lozenge-form really helps balance the flavor. A spoonful of horehound-infused herbal honey is another way to soothe a sore throat.
To "Sweat Out" A Fever
With cold and flu season fully underway, it's important to have herbs on hand which can help you "sweat out" a fever if need be. Horehound is one such herb. Horehound is a diaphoretic, a class of herbs that works by promoting blood flow towards the surface of the skin. This allows excess heat to escape via sweating since the pores of the skin are stimulated to open up. In general, "sweating out" a fever is most indicated during initial, acute fever or symptoms of imbalance. If one is already in the throws of a flu or sickness, it is best to let the fever run its course and use horehound or other herbs for symptomatic support. 
Horehound works best as a diaphoretic when it is prepared as a warm infusion. Other preparations will not create this action and cold infusions could actually have an opposite effect by stopping sweating instead of promoting it (Holmes, 1989). You can start using horehound alone for its diaphoretic action or alongside other immune-boosting diaphoretic herbs like yarrow (Achillea millefolium) leaf and flower, ginger (Zingiber officinale) root, or elder (Sambucus nigra) flower. In fact, horehound is a great herb to incorporate into this fever-cooling tea recipe!
To Support Your Gut
Although horehound is most commonly used for respiratory and immune support, it can also offer some profound support for the digestive system. Remember how horehound can help quell a spasmodic cough? This same antispasmodic action can be focused on the belly to help alleviate dull gas pains and cramping (Hoffman, 1987; Holmes, 1989). Since tummy troubles often accompany immune-system imbalances, this reveals how horehound can provide "double duty" by supporting multiple body systems at once during cold and flu season.
I gravitate toward using a tincture, glycerite, or oxymel with horehound in it for acute digestion support simply because if your belly is feeling bloated and gassy, drinking a whole cup of tea can create more pressure and discomfort before providing relief. Sucking on a horehound-infused herbal lozenge is another easy and convenient option here!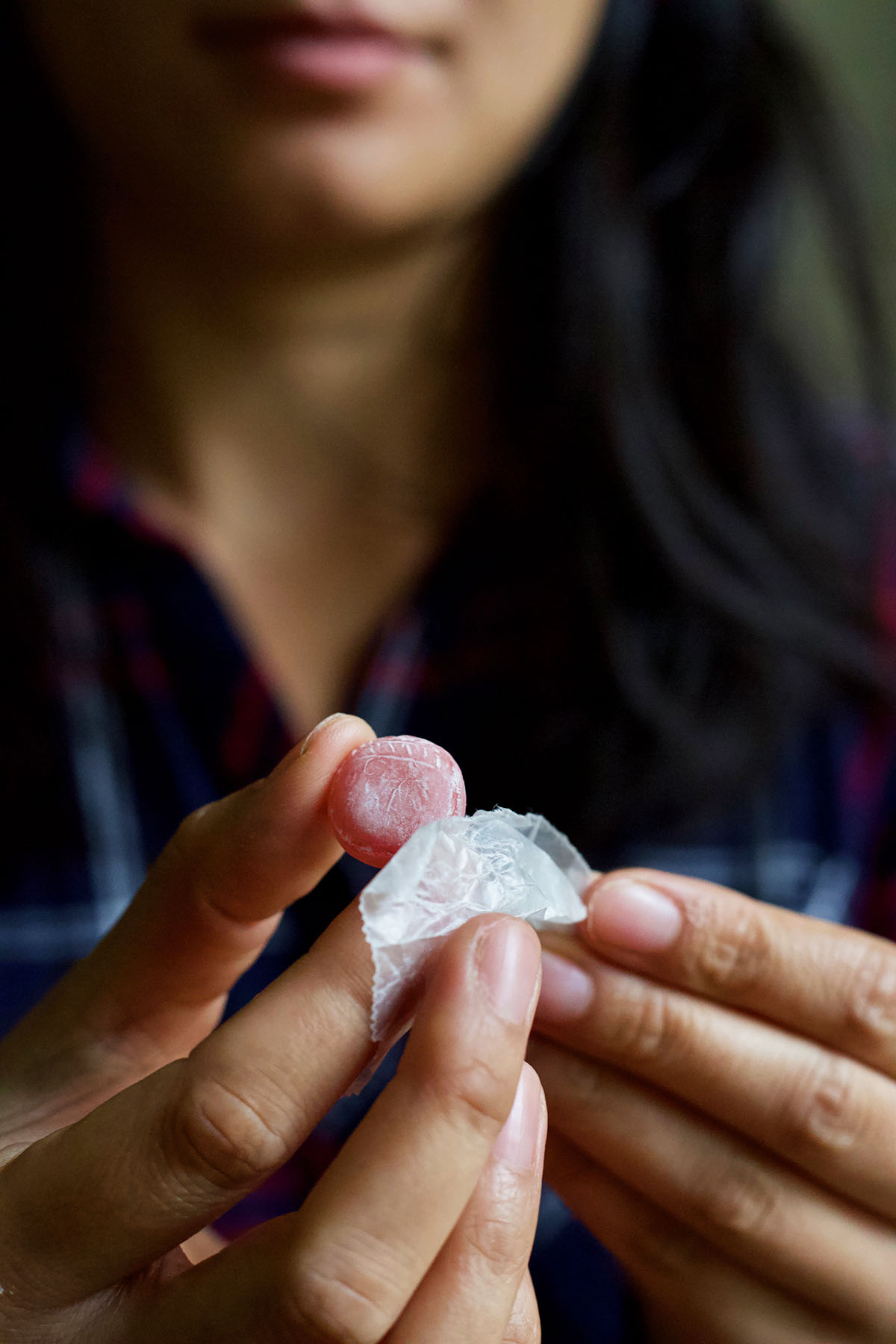 To Make A Cough Productive
When you're bogged down by chest congestion, but you can't seem to cough anything out, horehound is a great herbal ally to turn to. As an expectorant herb, horehound works by both encouraging new mucus production (which helps push out the old) and relaxing the smooth muscles of the bronchi (Holmes, 1989). While this stimulant action increases mucus production, the mild tannins in horehound also help astringe and restore the tone of boggy mucosa (Wood, 2008). As you can see, horehound is really helping from several different angles to get that mucus moving again!
To start using horehound for increasing the productivity of a cough, any preparation will work, but I typically choose to incorporate horehound-infused lozenges, syrup, or honey to help soothe a cough and sore throat at the same time. 
To Clear Congestion
Once your cough becomes productive and you start coughing up mucus, naturally, your congestion starts to clear as well. The stimulating expectorant action of horehound is helpful for both stimulating the body to cough up stuck phlegm and to clear the congestion that stuck phlegm creates. 
While some respiratory herbs are associated with an affinity for either the upper or lower sections of the respiratory system, horehound seems to work on both(Wood, 2008). This means that it can help clear congestion in the sinuses as well as congestion felt in the chest.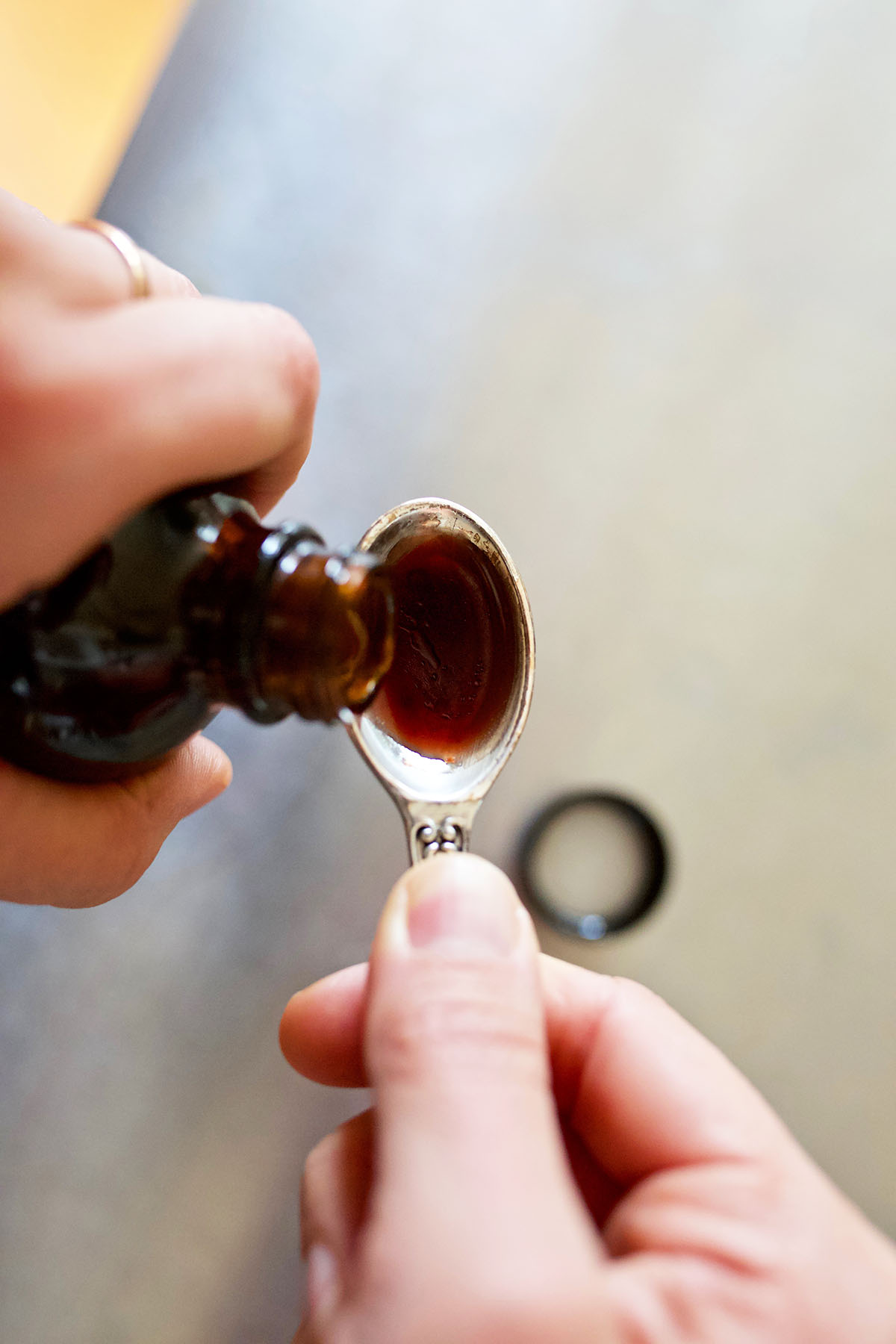 To Nip A Cold In the Bud
As Australian herbalist Dorothy Hall describes: when you feel the first tickle of a cold or cough coming on, usually in the back of the throat, horehound is indicated (Hall, 1988). As soreness starts to develop in the throat, start using horehound to increase mucus production and prevent congestion from building up. 
An easy way to start using horehound to ward off colds is to prepare it as a syrup or oxymel with other herbs at the beginning of cold and flu season. Using horehound in combination with other herbs that serve as active immune stimulants like echinacea (Echinacea purpurea) root or Oregon grape (Mahonia aquifolium) root can offer even more comprehensive support.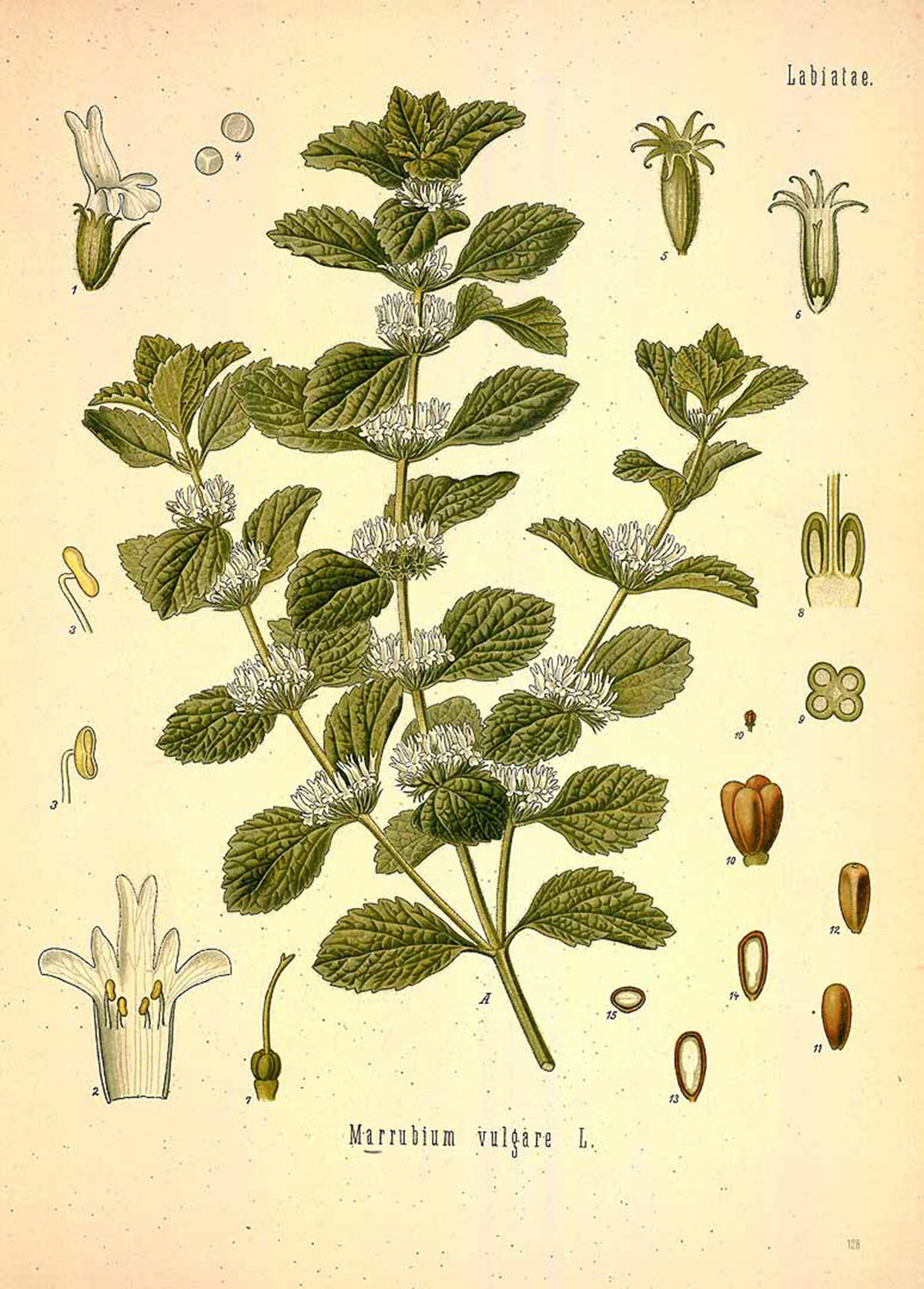 A Timeless Herb
Based on the six uses for horehound we highlighted above, this timeless herb just might become your new best friend for cold and flu season! Since it offers broad-spectrum support for the respiratory, immune, and digestive systems during acute imbalances, horehound is certainly a handy herb to incorporate in your herbal practice. 
Looking for more tips? Read our post here for more tips on staying healthy this cold and flu season.
REFERENCES
Felter, H.W. (1922). Eclectic materia medica, pharmacology and therapeutics. Retrieved from: https://www.henriettes-herb.com/eclectic/felter/marrubium.html 
Hall, D. (1988). Creating your herbal profile: How and where to find the herbs that match your personality traits and health needs. New Canaan, CT: Keats Publishing.
Hoffman, D. (1987). The herbal handbook: A user's guide to medical herbalism. Rochester, VT: Healing Arts Press.
Holmes, P. (1989). The energetics of western herbs (Vol. 1). Boulder, CO: Snow Lotus Press.
Pereira, J. (1854). The elements of materia medica and therapeutics (Vol. 2, 3rd ed.). Retrieved from: https://www.henriettes-herb.com/eclectic/pereira/marrubium.html
Wood, M. (2008). The earthwise herbal: A complete guide to old world medicinal plants. Berkeley, CA: North Atlantic Books.