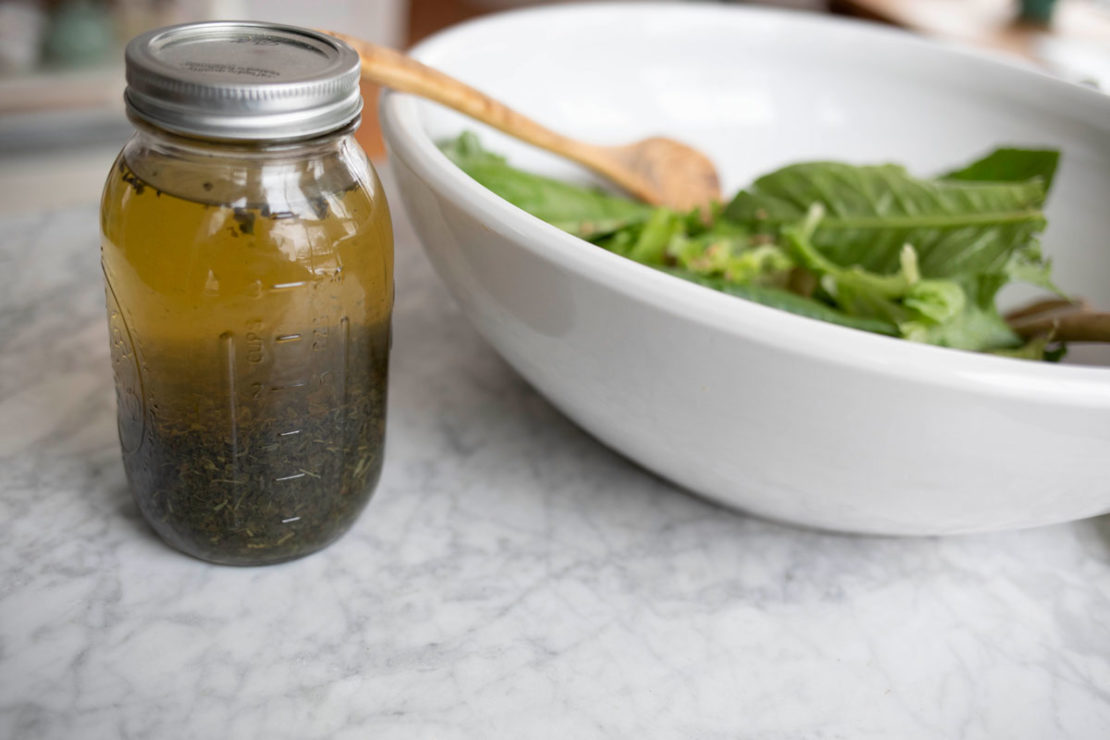 Nettle Vinegar: A Spring Alterative Recipe
A number of herbal allies are especially well-suited for spring—alterative herbs being one of our favorites. Alterative herbs are a great support to the liver and are useful for gentle cleansing and detoxification. The great news is that they can be incorporated into your daily wellness routine with simple recipes, like nettle vinegar, to help the body transition from the winter season to spring.
An Introduction to Alterative Herbs
Alterative herbs are often referred to as "blood purifiers." These herbs tend to have nutritional properties, support detoxification processes, and work to tonify and restore tissues throughout the body (Priest & Priest, 1982). Herbalist David Hoffmann explains that alteratives "gradually restore the proper function of the body and increase health and vitality" (Hoffmann, 2003, p. 23). 
Alterative herbs include (not an exhaustive list):
Alfalfa (

Medicago sativa

) leaf

Burdock (

Arctium lappa

) root

Dandelion (

Taraxacum officinale

) leaf and root

Nettle (

Urtica dioica

) leaf

Oregon grape (

Berberis aquifolium

) root

Yellow dock (

Rumex crispus

) root
Alterative herbs can be consumed as foods or simple herbal preparations, which makes them fairly easy to include as part of a daily regimen. Since Ayurveda and Traditional Chinese Medicine often attribute liver congestion to heat trapped in the liver, you'll find that many alterative herbs are cooling in nature and are used to aid the body in clearing trapped heat and improving liver function.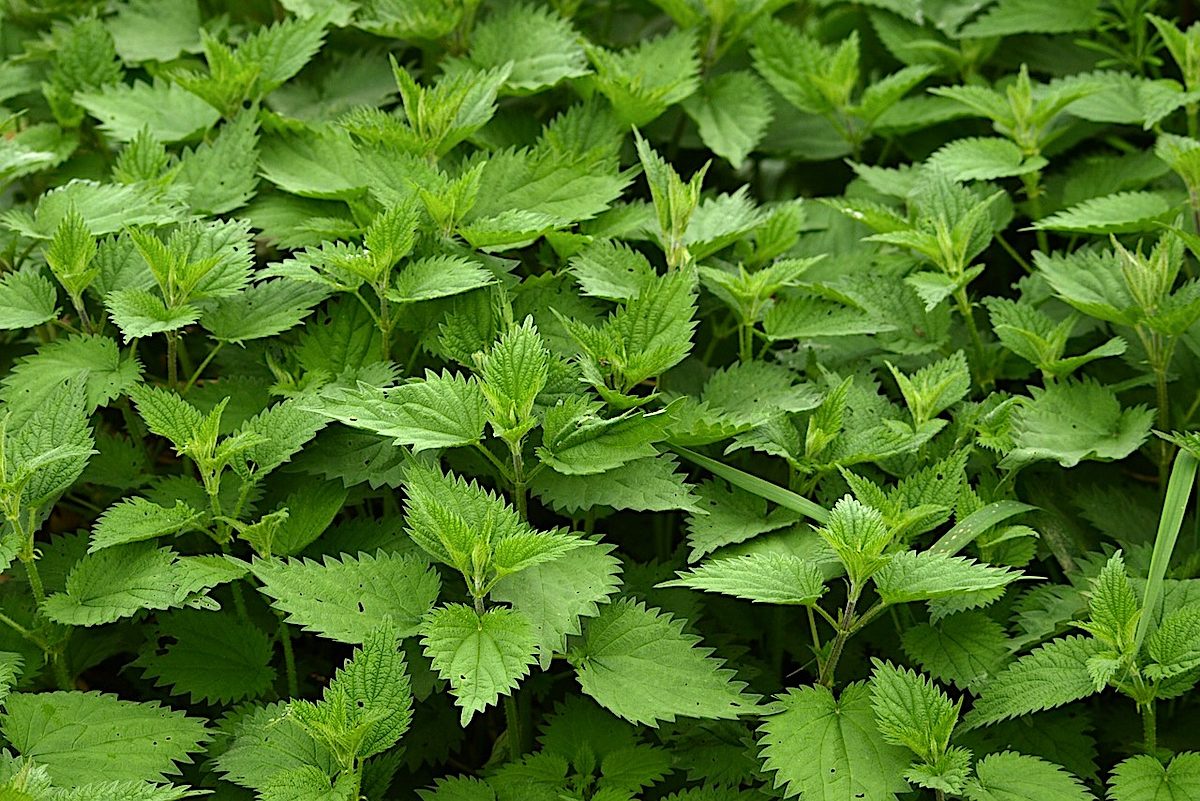 In this article, we'd like to share a recipe for Nettle Vinegar to help gently cleanse the body and support the liver. This recipe comes from our FREE ebook, Herbal Support for Spring: How to Cleanse, Detox, and Refresh. In it, we dive into the topic of spring cleansing and detoxing and how herbs can assist us during this seasonal renewal. We will look deeply at the custom of spring cleansing and examine how herbal and lifestyle practices can assist during this time. We'll also review 6 herbs you can use to support your body during the spring season, and we offer 9 restorative recipes.
Nettle Vinegar
Nettle vinegar utilizes the nourishing aspects of nettle (Urtica dioica) leaf and provides a simple way to include this herb in your diet on a regular basis.
You will need a non-reactive container like a glass jar, and ideally, a non-reactive lid because vinegar can corrode metal. If a non-reactive lid cannot be procured, place a piece of parchment paper between the jar and the lid.
This recipe comes from the Cooking with the Seasons, Spring Edition ebook in The Herbarium.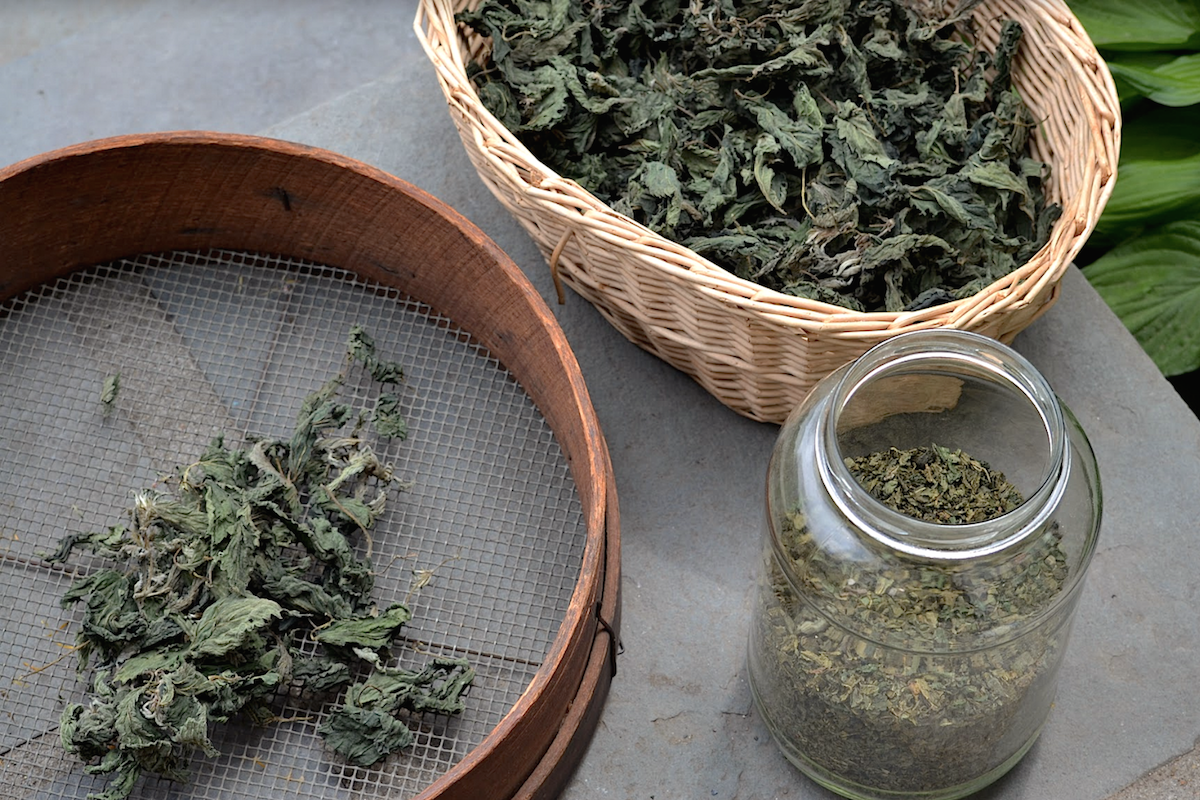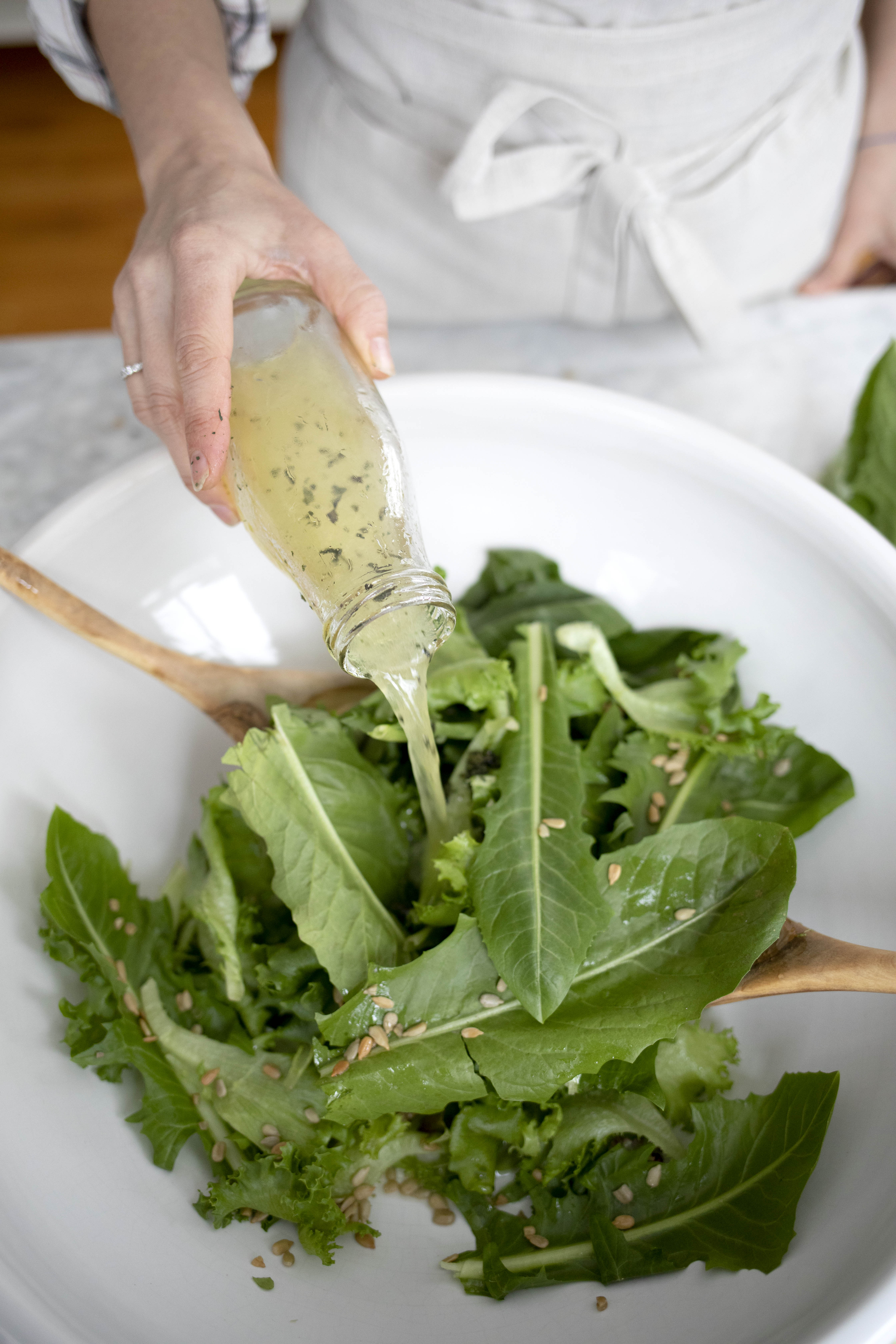 Nettle Vinegar
Ingredients
Dried nettle (Urtica dioica) leaf
Raw, unpasteurized organic apple cider vinegar
Directions
Fill a clean, dry glass jar ¼ full of dried nettle leaf. 
Pour enough apple cider vinegar to fill the jar, ensuring nettle leaf is covered by a couple of inches.
Cover the jar with a small piece of parchment paper to prevent the vinegar coming into contact with any metal, and cap with a lid.
Let this mixture sit in a cool, dark location for 3-6 weeks and shake occasionally. During this time, the dried nettle may soak up some of the vinegar. Check the jar occasionally and add extra vinegar as needed to prevent the herb from poking out above the liquid.
Strain and reserve the nettle vinegar to use in a vinaigrette dressing recipe of your choice. You may also use this vinegar in the same way as you would use regular apple cider vinegar, such as mixing into refreshing beverages, including in marinades, and adding a splash to soups. You can even dilute it and use it as a facial toner or hair rinse!
If stored properly in a cool, dark cabinet, your Nettle Vinegar should last a year.

Herbal Support for Spring: How to Cleanse, Detox, and Refresh
If you would like to learn more about herbs for spring cleansing and detoxing, and also get your hands on some lovely seasonal recipes, then be sure to download our free ebook, Herbal Support for Spring: How to Cleanse, Detox, and Refresh!
This 64-page ebook is full of helpful herbal information, beautiful photos, and practical lifestyle tips to help you live your best life during spring. Enjoy!
REFERENCES
Hoffmann, D. (1998). The herbal handbook: A user's guide to medical herbalism. Rochester, VT: Healing Arts Press.
Priest, A.W., & Priest, L.R. (1982). Herbal medication: A clinical and dispensary handbook. London, United Kingdom: L.N. Fowler & Company, Ltd.