Download Our Herbal Support for Spring Ebook!
Cleanse and detox can feel gimmicky, but our ebook is nothing of the sort. We won't be discussing quick-fix programs, but rather embracing lifestyle practices and herbal allies that will nurture and support the body's natural detoxification organs and processes as it wakes up after a season of quiet. 
The Herbal Support for Spring Ebook is your seasonal guide to cleanse, refresh, and detox! This free ebook is overflowing with springtime wellness tips, 6 must-have herbs in tune with the season, and 9 essential herbal recipes to help you cleanse and refresh!
Simply add your email address to the form below and we'll deliver this ebook right to your inbox.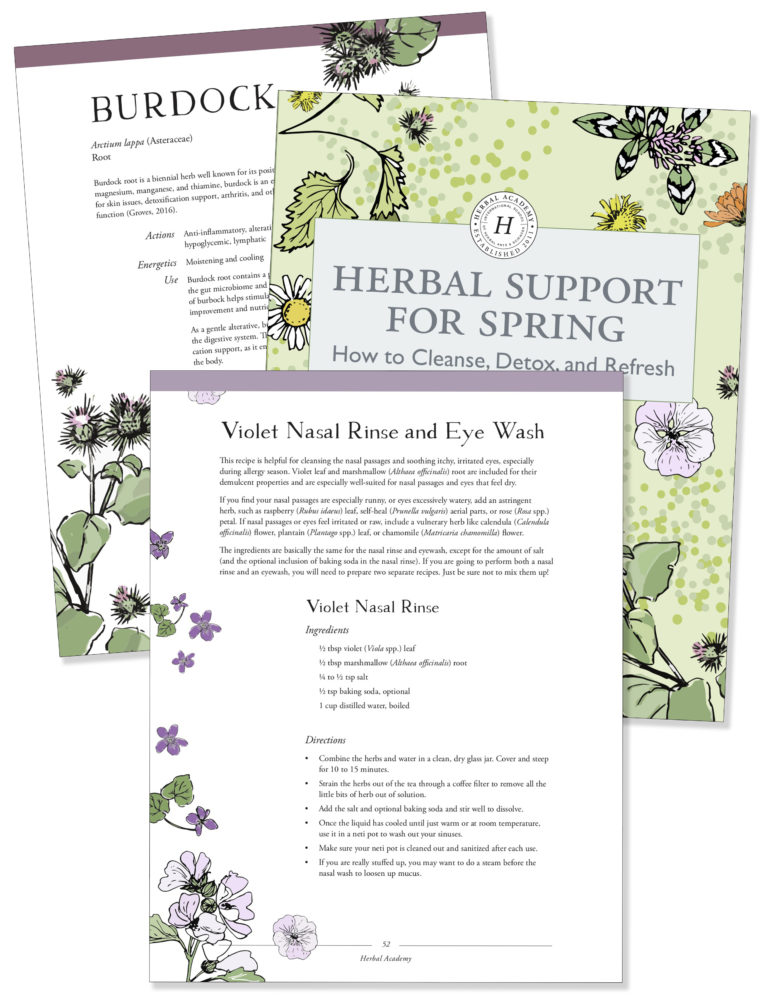 © COPYRIGHT THE HERBAL ACADEMY