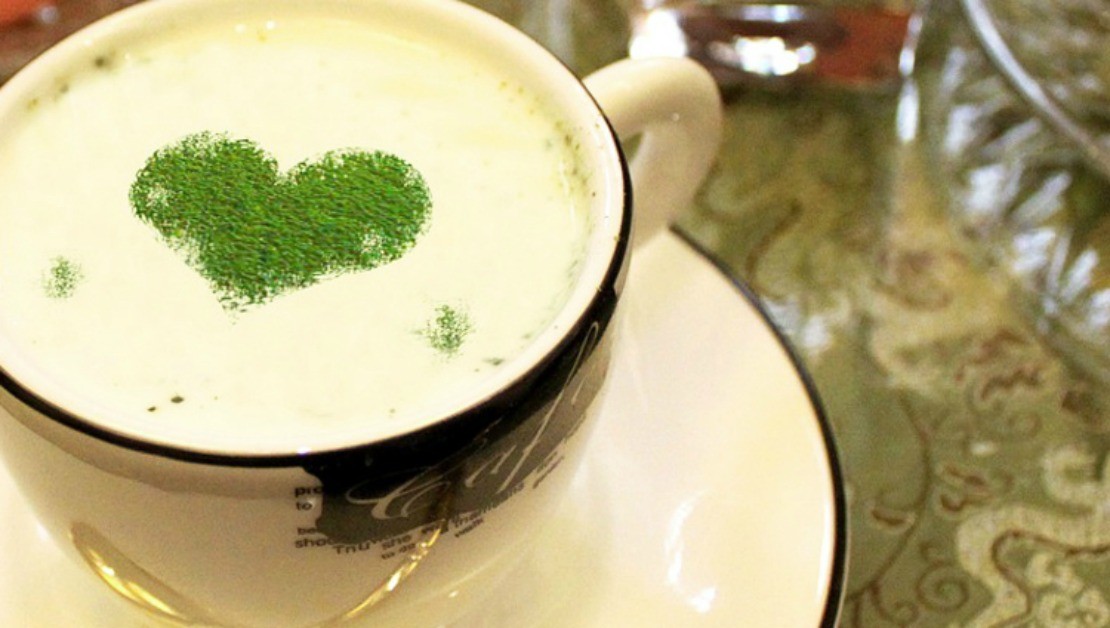 How to Enjoy Green Matcha Tea
I am seriously obsessed with green tea—specifically, organic Matcha green tea. I just can't get enough of it.
Matcha comes from the shade-grown tea leaves of the Camellia sinensis plant. The whole tea leaf is stone-ground into a fine powder. The highest quality Matcha is grown in Japan and is a deep, colorful green. Generally, the higher the price of Matcha you buy, the better the quality you receive. We shop for our Matcha tea here.
Matcha is perfect for sipping as a hot drink, but it makes a lovely face mask, too. Face masks can significantly change the skin's appearance, and a Matcha face mask is nothing short of amazing!
This mask is easy to make and produces incredible results, softening and toning skin, while also reducing redness. This mask can be used on all skin types, although those with mature skin will enjoy the greatest benefit.
Matcha Rose Face Mask
Ingredients
Directions
Place Matcha and rose powder into a ceramic bowl
Add raw honey to form a paste
If the paste is too thick and doesn't blend well, add a dash of water to thin to desired consistency
Apply paste over your entire face, avoiding eye area
Leave on for 20 minutes
Use a cloth and warm water to remove and moisturize as usual
Matcha is an antioxidant and anti-inflammatory that helps reduce the appearance of wrinkles.  It contains an abundance of polyphenols that protect against UV rays. It has also shown to decrease sebum production and acne.
Rose shares some of the same benefits as Matcha, but it also contains vitamin C, which plays a vital role in collagen synthesis and improving skin tone. Because rose is rich in vitamin C, it reduces skin damage caused by free radicals.
A Power-Packed Beverage 
When I use this mask at least once a week, my skin feels soft, youthful, and has a rosy, natural glow.  But, we know – beauty is not skin deep.
What we do on the outside does not matter if we don't take special care of our inside, which is one of the many reasons I drink tea. Tea is healing, relaxing, and comforting; it nourishes the heart – the place we find true beauty.
If you are cold, tea will warm you;
if you are too heated, it will cool you;
If you are depressed, it will cheer you;
If you are excited, it will calm you.
But Matcha is unlike any other tea. It is not steeped like most other teas, but whisked (Matcha whisks and spoons are very unique!), frothed, and then enjoyed. Its refreshing aroma and texture are similar to hot chocolate.
More than a tasty drink, Matcha has a number of notable health benefits, including its antioxidant effects. According to MedLine Plus, Matcha is high in catechins that help prevent cell damage and certain types of cancer. It is shown to help control blood sugar, cholesterol, and blood pressure. What's more, it increases mental alertness and helps to speed up the metabolism.
Because Matcha has a high caffeine content, it makes a great alternative to coffee. Unlike coffee, however, the caffeine in Matcha is released slowly so you don't get the energy surge and then crash. Matcha can leave you feeling more energetic, alert, and focused.
How to Make a Cup of Matcha Tea 
The preparation of Matcha is part of its magic. Matcha green tea is prepared by whisking the tea in hot water and creating a creamy froth on top.
The traditional process for preparing a cup of Matcha uses a bowl, a bamboo tea scoop, and a bamboo whisk. To prepare the tea in this manner, add approximately 1 teaspoon of Matcha using the tea scoop into the Matcha bowl, pour 4 ounces of hot water (not boiling) over the powder, and whisk rapidly until the powder is dissolved and there is a light foam on top.
You don't necessarily need follow traditional brewing methods to Matcha, though. Using an electric whisk is a quick and easy way to make a cup of steaming Matcha. Matcha isn't just for making tea, either. You can add the powder to smoothies, protein shakes, and ice cream. Or try sprinkling it on cakes, cupcakes, or other desserts.
Enjoy Matcha with your own tea ceremony, apply it  as a face mask, kick your feet up, and celebrate your beauty.
Ellen Demotses is an aromatherapist and a TCM and Western herbalist. She is a member of the American Botanical Council and the American Herbalists Guild and is developing a natural skincare line.