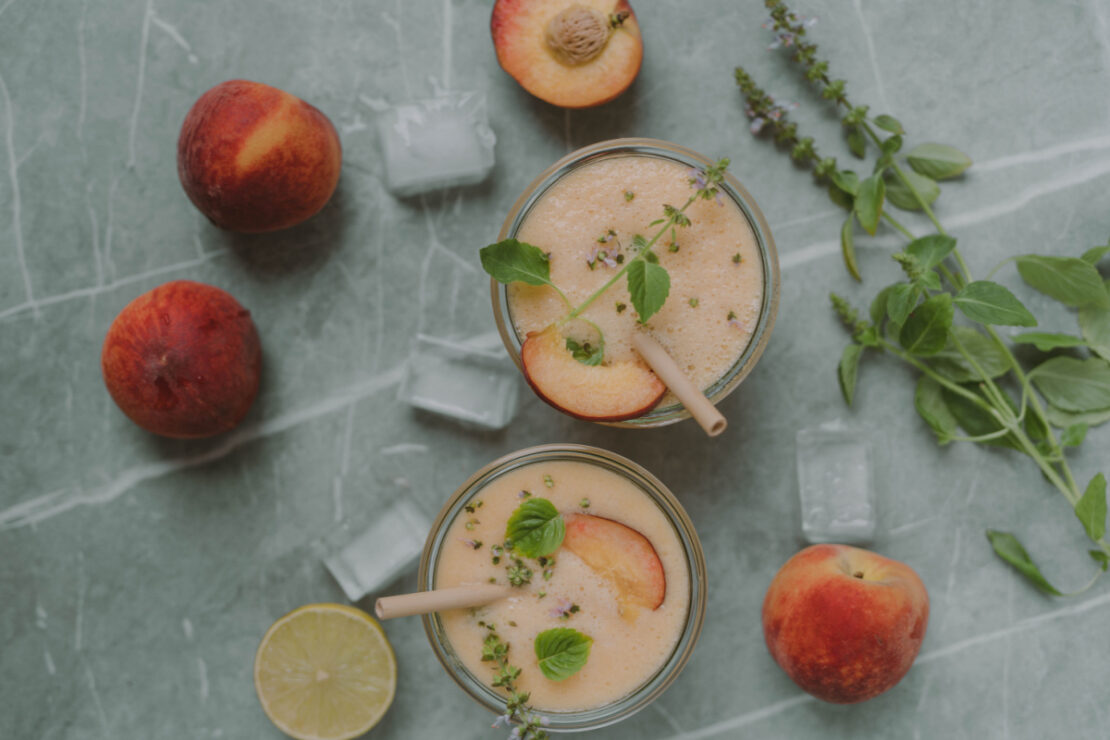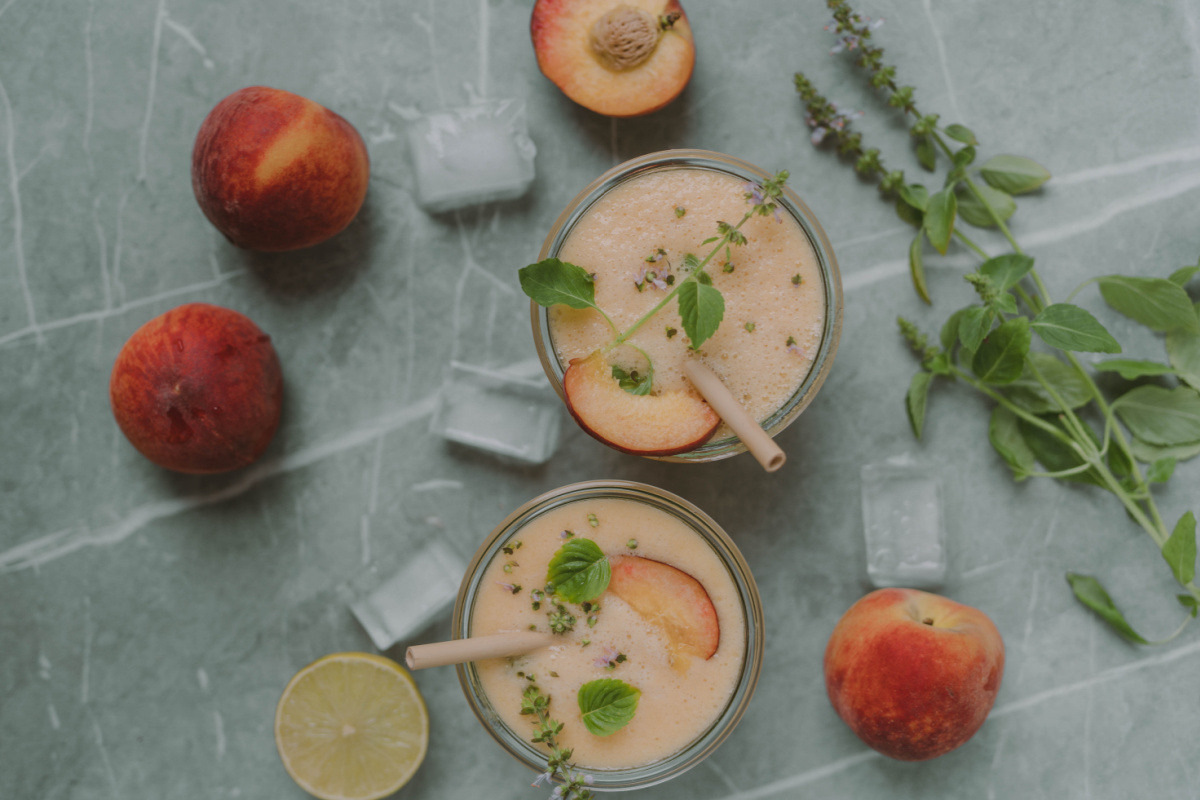 Holy Basil-Peach Drink to Beat the Heat
There are so many reasons to love summertime, but juicy peaches and fresh herbs are near the top of the list! By combining cooling herbs and fruits, you can easily balance your body temperature in a delicious and nourishing way. Holy basil (Ocimum tenuiflorum) recipes are one way to do that. This flavorful holy basil-peach drink recipe is very easy to prepare and a wonderful way to stay hydrated when temperatures rise while enjoying an herbal infusion with an extra kick of botanical support.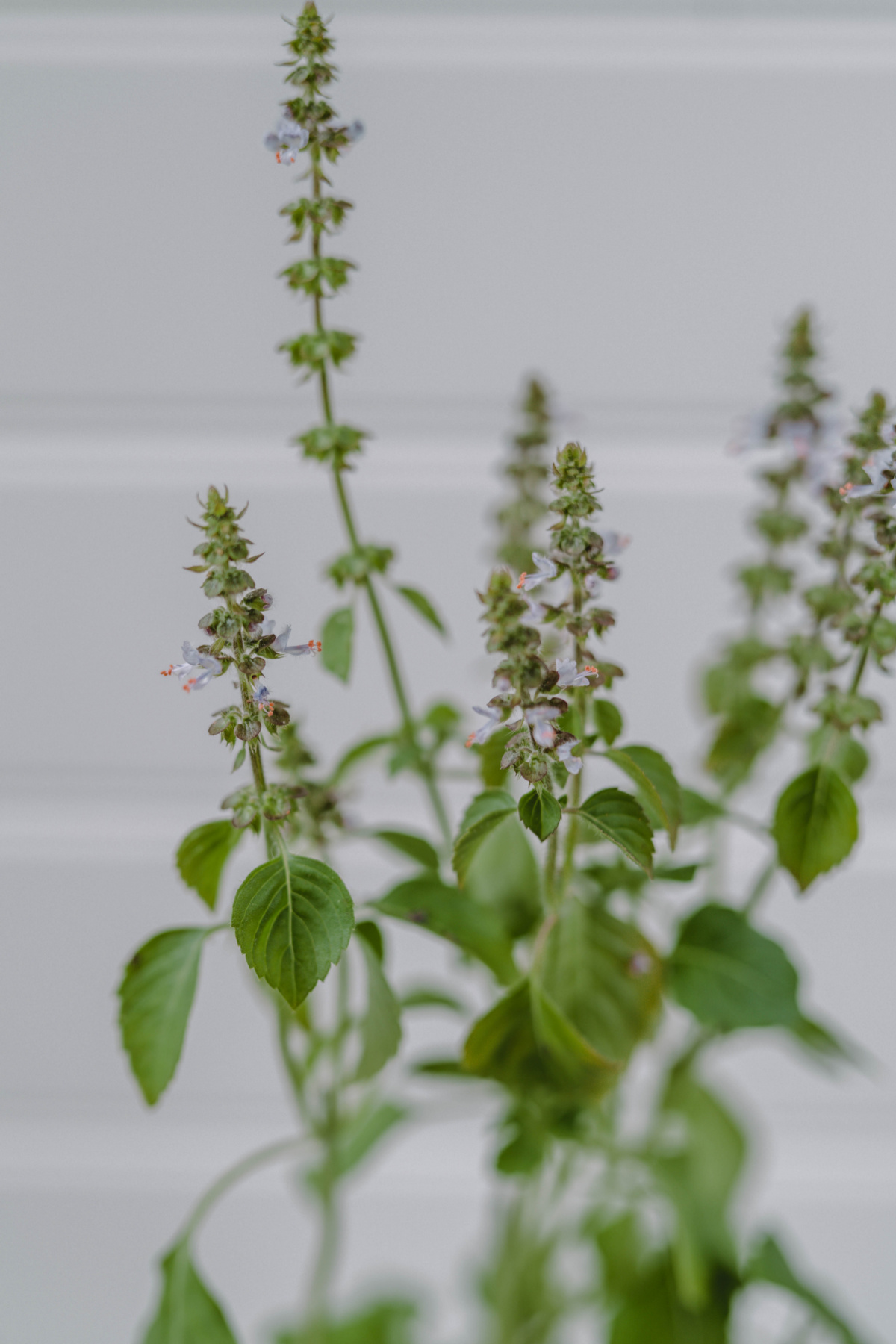 The Origin and Actions of Holy Basil (
Ocimum tenuiflorum
)
Revered as sacred in India, and in Hinduism, Holy Basil (Ocimum tenuiflorum (synonym O. sanctum), O. gratissimum), also known as tulsi, is an adaptogen from the ayurvedic tradition.
In Hindu mythology, tulsi is an incarnation of the goddess Tulasi—a goddess of protection.
As a member of the Lamiaceae (mint) family, tulsi has a pleasant taste, ranging from fruity to clove-like, depending on the variety.
It is one of the few adaptogenic plants used for its leaves and flowers (aerial parts). In addition to being adaptogenic, it has a relaxing and uplifting quality, acting as a mild relaxing nervine; this can make it a great choice when chronic stress overlaps with anxiety or depression (Bhattacharyya et al., 2008).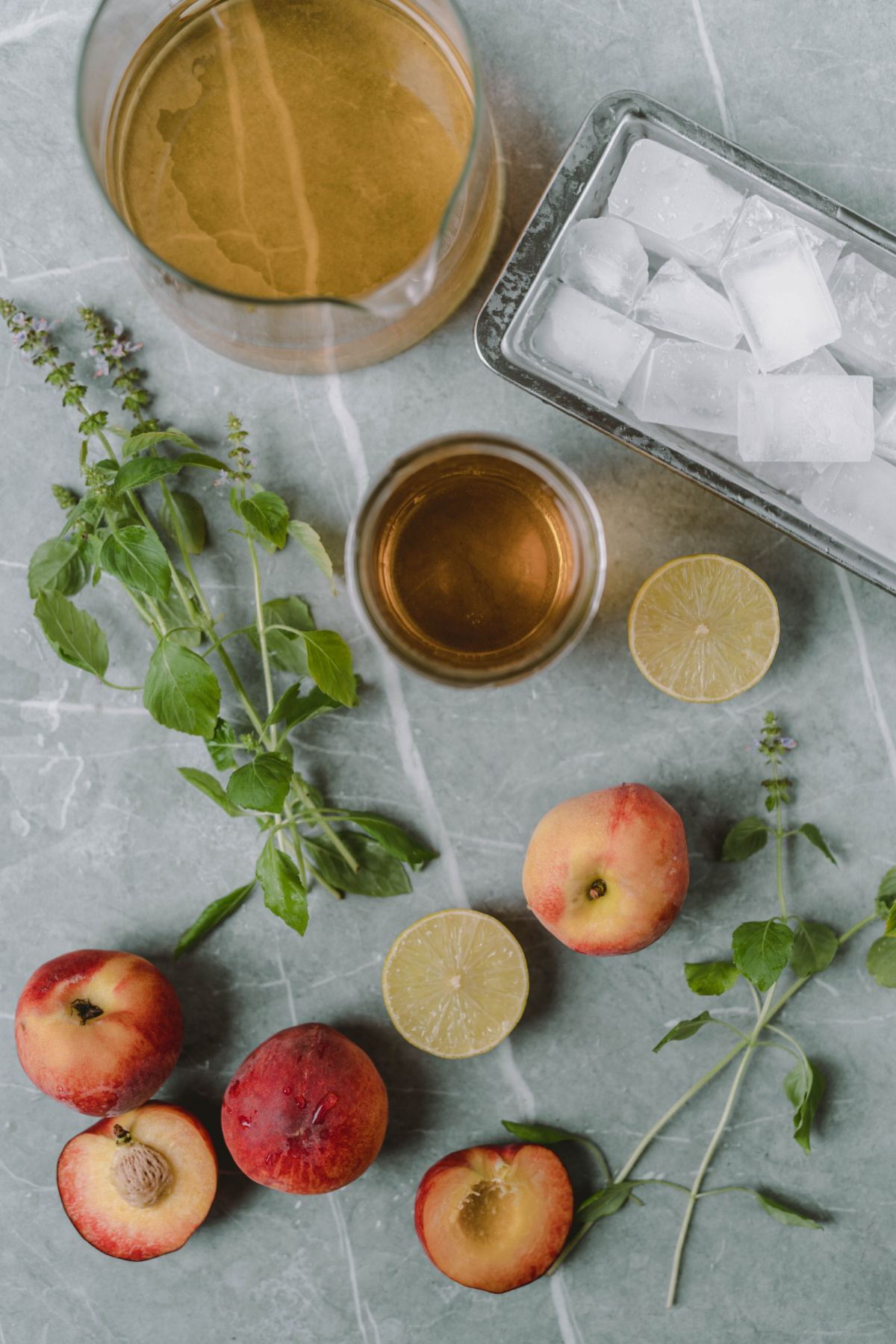 An Herb for the Heat
Though the herb is considered energetically warming, as an alterative, tulsi has a cooling effect on the liver, bloodstream, and intestines due to its ability to remove excess heat and toxins (Wood, 2008). Using it as an infusion for iced teas or for this peach drink is a great way to implement these actions.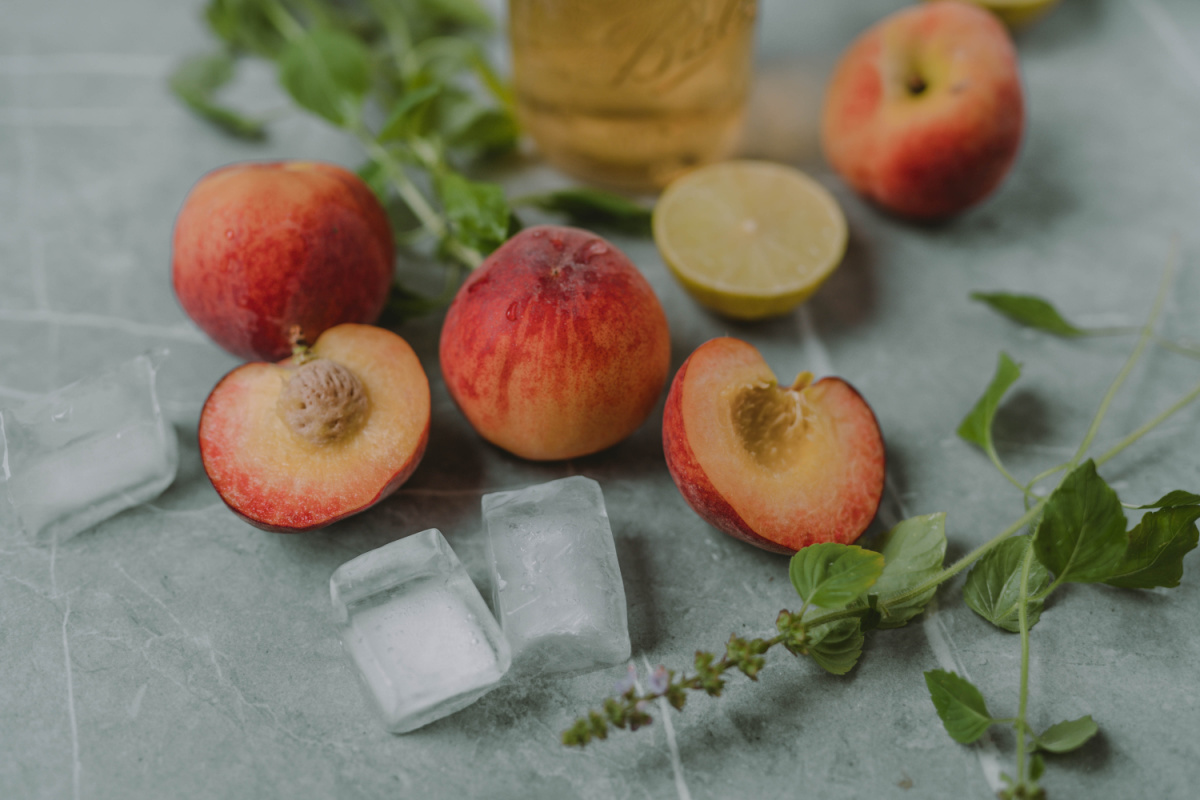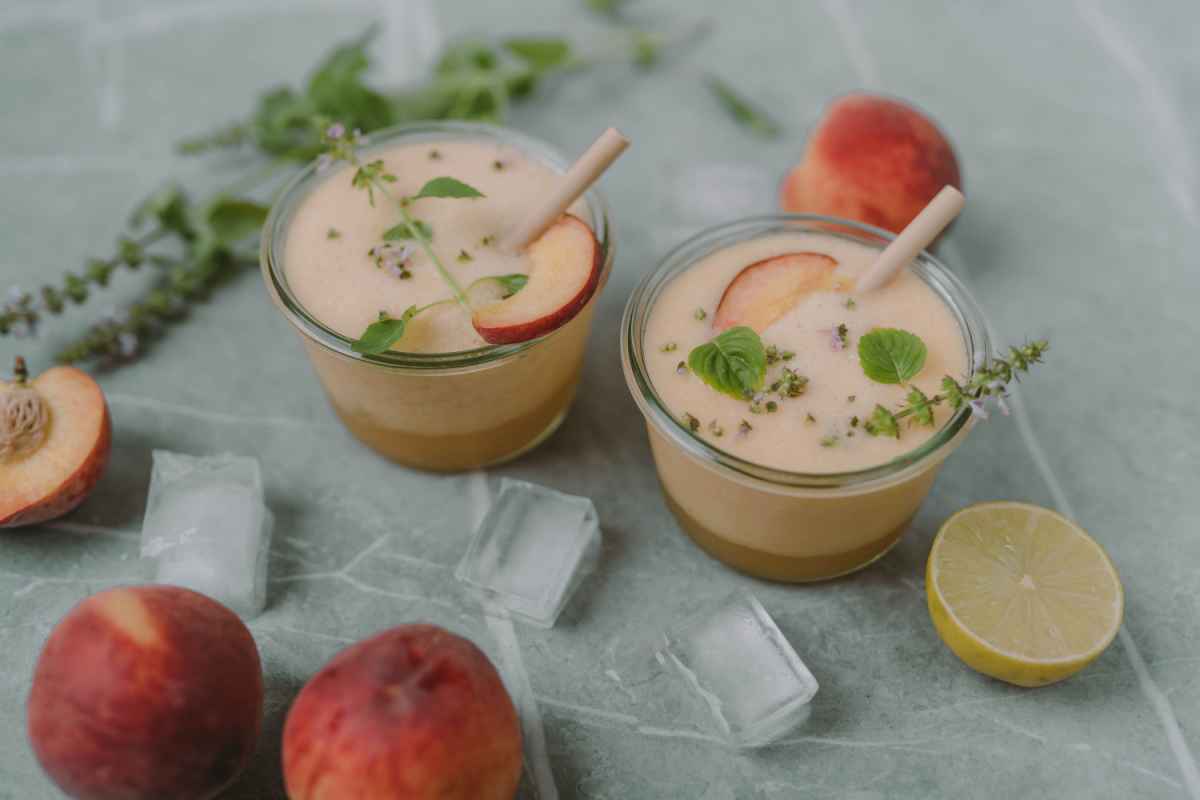 Holy Basil Peach Drink Recipe
Holy basil leaf and lime juice are an incredibly refreshing combination for hot summer days. The peach adds even more moistness and coolness—and of course a delicious taste! Yield: 2 servings.
Ingredients
1 cup water
1 tablespoon dried holy basil (Ocimum tenuiflorum (synonym O. sanctum), O. gratissimum) leaves
1 cup ripe peaches (peeled)
1 lime
2 tablespoons honey, agave nectar, or maple syrup
½ cup ice
Directions
Bring the water to a boil and pour over the holy basil, letting it steep for 5-7 minutes. 

Allow to cool to room temperature and strain.

In a blender, combine the holy basil infusion, peeled & pitted peaches, sweetener, lime juice, and ice.

Blend until smooth.

Taste and adjust sweetener and lime juice according to your taste.

Serve immediately and enjoy!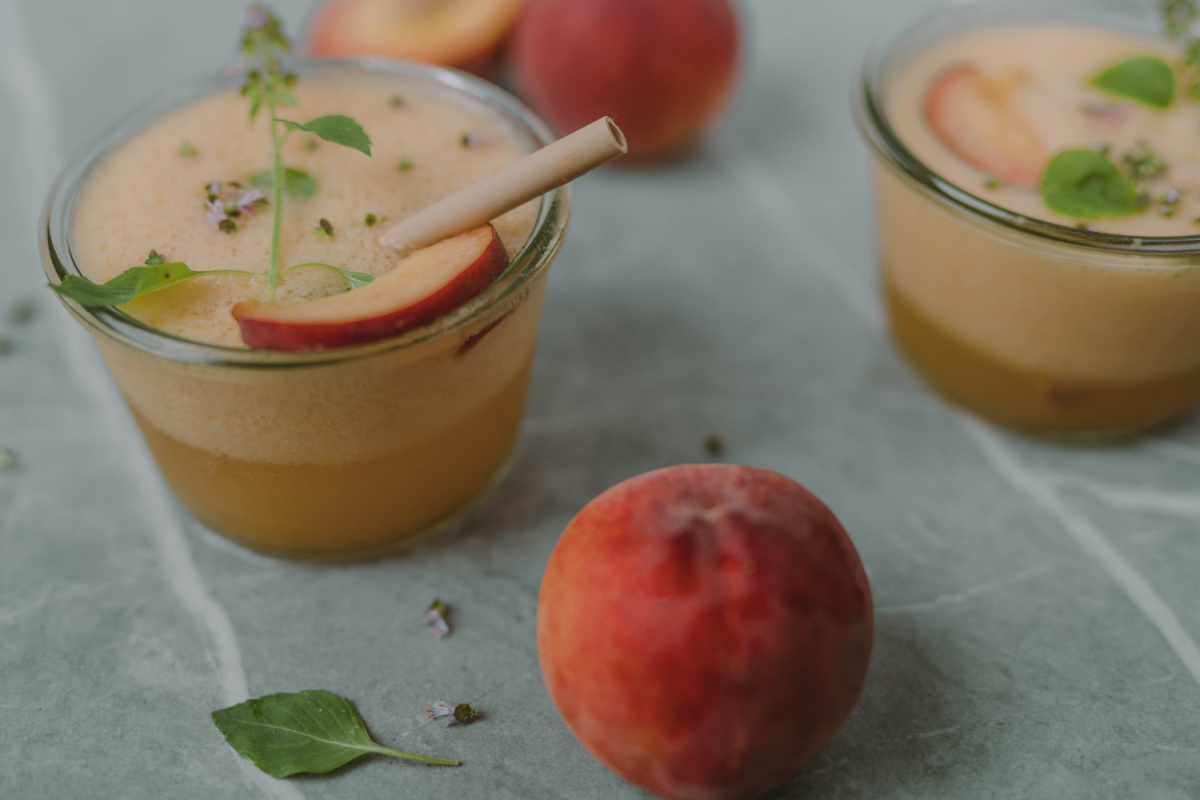 In Closing,
There's nothing better than a refreshing drink on a hot summer day to cool off and unwind. Especially these days, where we don't feel like spending lots of time in the kitchen when the temperatures are high, this recipe is perfect, as it's easily blended up in a few minutes.
Enjoy this holy basil recipe on a sunny afternoon after gardening, with friends and family at your next BBQ, or while watching the sunset with your loved ones—it's such a wonderful treat for every summer occasion!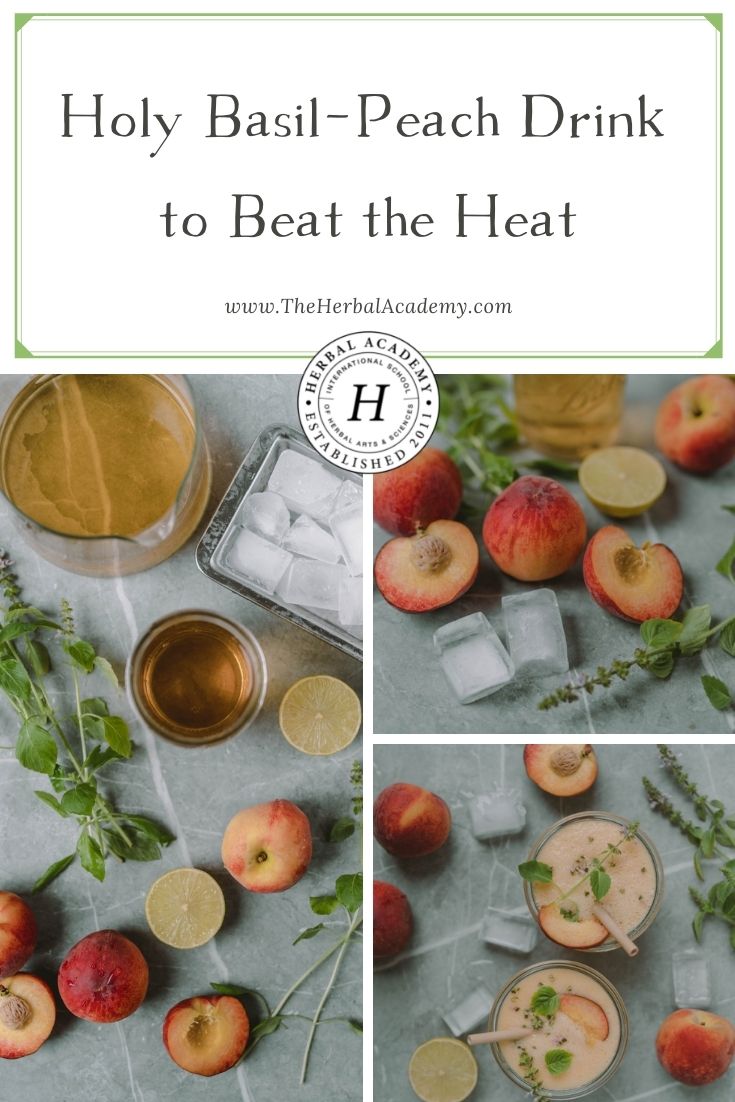 REFERENCES
Bhattacharyya, D., Sur, T.K., Jana, U., & Debnath, P.K. (2008). Controlled programmed trial of ​Ocimum sanctum​ leaf on generalized anxiety disorder [Abstract]. ​Nepal Medical College Journal​, 1​0(3), 176-179.
Wood, M. (2008). The earthwise herbal: A complete guide to old world medicinal plants. Berkeley, CA: North Atlantic Books.