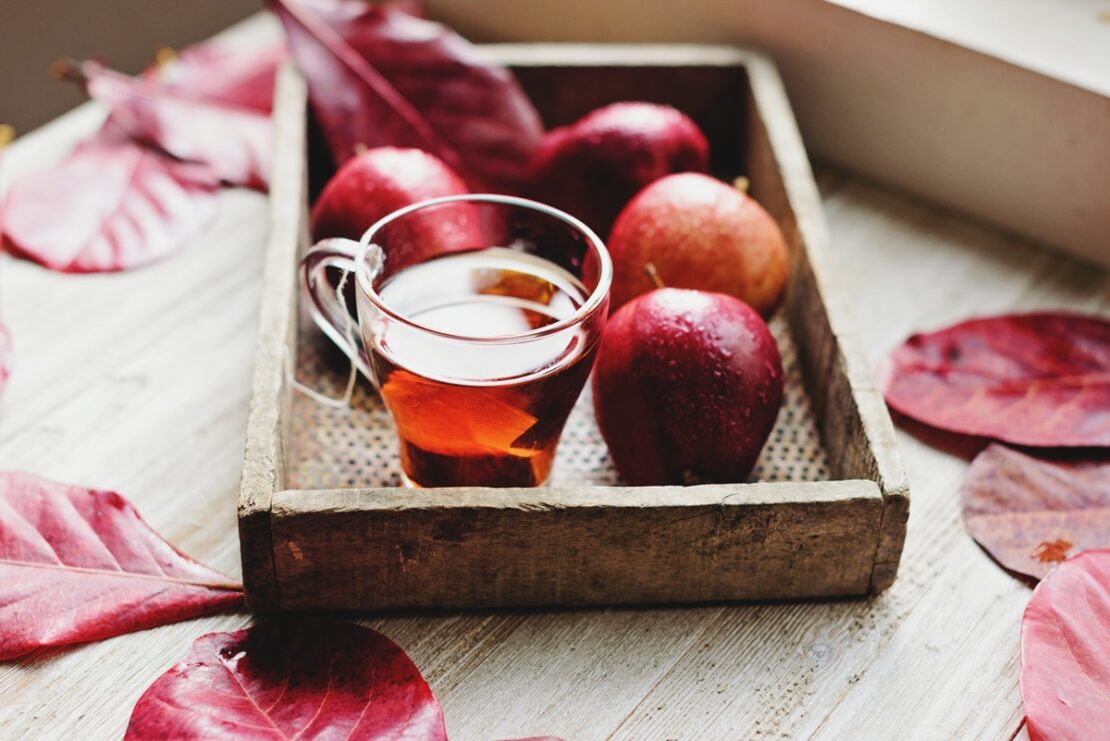 Herbal Spiced Apple Cider Recipe with Cinnamon, Chamomile, and Astragalus
There's something comforting about a warm drink on a cold night, making spiced apple cider the perfect beverage for a cool fall evening. It is the ideal way to end a day of apple picking or a fall visit to the local farmers' market.
"Apples are sweet and delicious, but also offer health benefits in and of themselves. "The wholesome nutrients in apples include beta-carotene, vitamins C and B, calcium, phosphorus, boron, polyphenols and pectin (Mars, 2004). Pectin is a soluble fiber that, along with the polyphenols in apples, helps to lower cholesterol, in particular damaging LDL cholesterol ("Apples," n.d). Pectin also adds bulk to the diet assisting the body in waste removal and hence helping to alleviate constipation (Justis, 2015)."
"Apples have many healing properties. They are cooling, antibacterial and antiviral, astringent, and anti-inflammatory (Mars, 2004). Apples help to promote a healthy immune system while also assisting in balancing blood sugar (Justis, 2015)."
Spiced apple cider can be given an herbal twist with the addition of organic ingredients, such as orange (Citrus sinensis), cinnamon (Cinnamomum verum), and ginger (Zingiber officinale). Orange is rich in vitamin C, and ginger is known to soothe the stomach. Cinnamon contains trace minerals, vitamins, and antioxidants (Brazier, 2020), and its warming properties make it the perfect final ingredient to spice up this herbal apple cider.
Herbal Spiced Apple Cider Recipe with Cinnamon
Apple-scented chamomile flowers evoke a sense of relaxation while providing a little flair. Consider spiced apple cider diluted with water for children suffering from chills and colds. It is a great way to promote hydration and provides an alternative to artificial sugar consumption. In addition, dilution further reduces the sugar content.
Yield: 2 servings.
Ingredients
2 cups apple cider or juice

2 cups water

4 cinnamon

(

Cinnamomum verum)

bark sticks

2 clove

(

Syzygium aromaticum) buds

1 small organic orange

(

Citrus sinensis)

peel

2 tablespoons chamomile

(

Matricaria chamomilla)

flowers

2 pieces of astragalus (

Astragalus mongholicus

, formerly

A. membranaceus

) root slices

¼ inch of fresh chopped ginger (Zingiber officinale) rhizome, optional
Directions
Add the cider, water, cinnamon sticks, cloves, astragalus, ginger, and orange peel to a pot.

Cover and simmer for 20 to 30 minutes being careful not to boil the mixture.

Remove from the stove.

Add the chamomile flowers and stir them into the cider. 

Cover and continue to steep the herbs for another 3 to 5 minutes. 

Pass the cider through a strainer to remove the herbs.
Although thought to help boost immunity do not add astragalus root to this herb-happy apple cider during acute illness. Be sure not to over steep the cider as the chamomile will become bitter.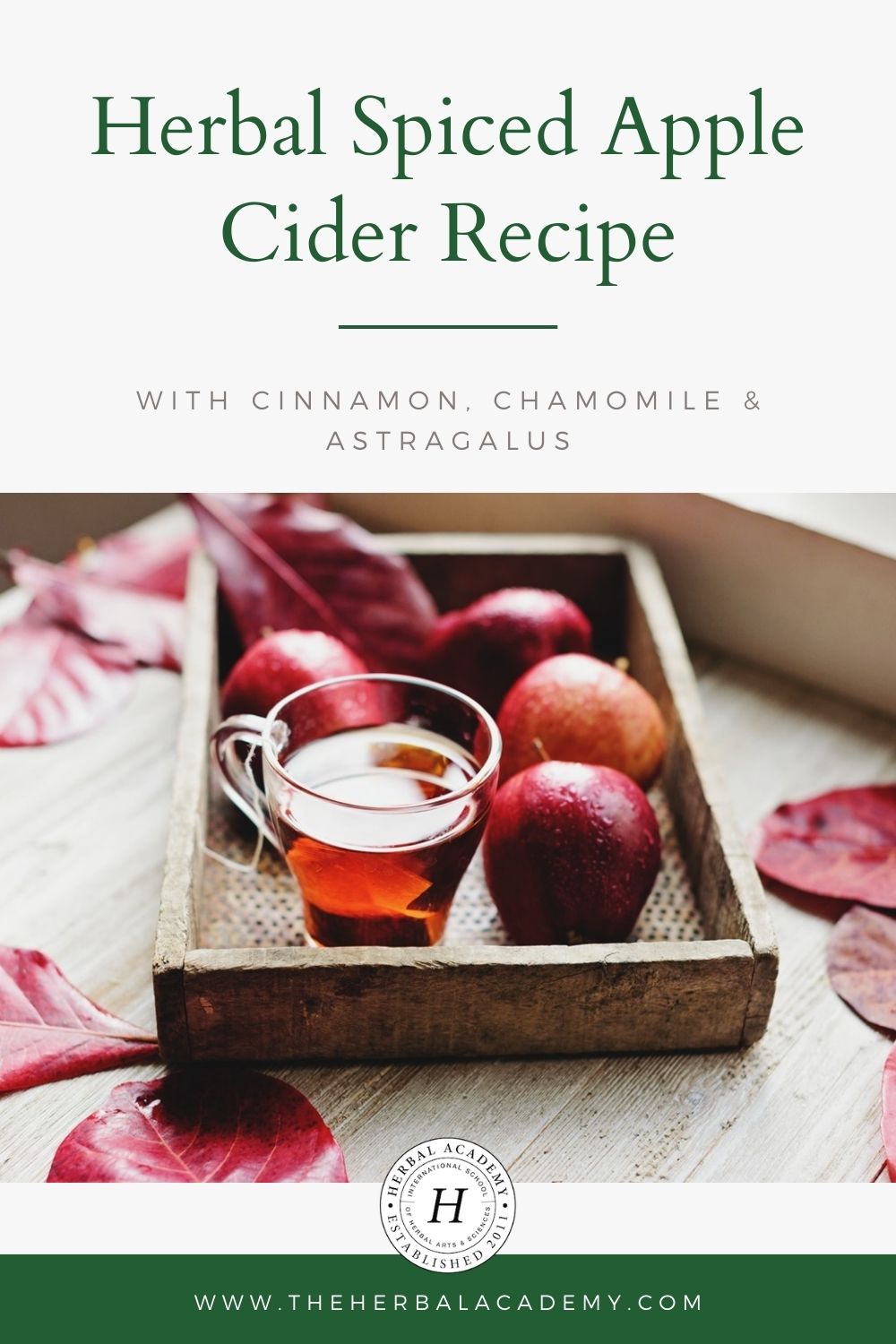 REFERENCES
Apples. (n.d.). "What's New and Beneficial About Apples" Retrieved from http://www.whfoods.com/genpage.php?tname=foodspice&dbid=15
Brazier, Y. (2020). What are the health benefits of cinnamon? [Online Article]. Retrieved from https://www.medicalnewstoday.com/articles/266069
Justis, A. (2015). Harvest time apple recipes [Blog Post]. Retrieved from https://theherbalacademy.com/harvest-time-apple-recipes/